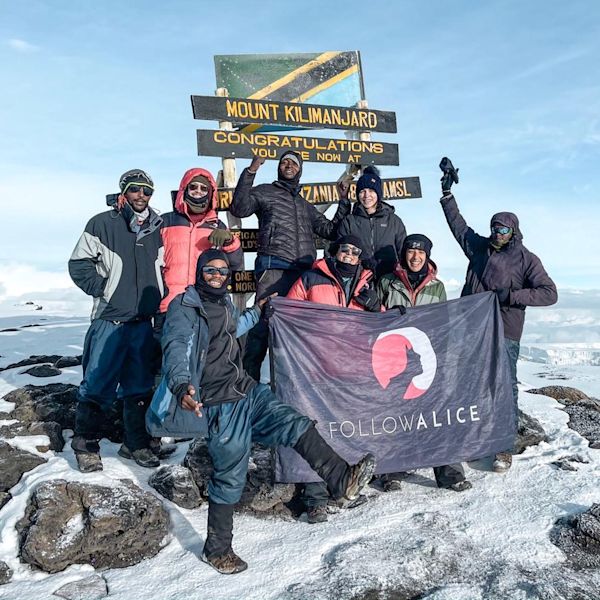 Climb Kilimanjaro
from $2,765
Keen to stand on the roof of Africa? Climb the world-famous Mount Kilimanjaro with us and make once-in-a-lifetime memories! The three itineraries below are our favourites and the ones we most recommend, as they're all very beautiful and allow you to acclimatise properly – very important for a successful climb!
Our itineraries
Country info and facts
Languages
Swahili, English
Currency
Tanzanian shilling (TZS)
Airports
Kilimanjaro International Airport (JRO)
Seasons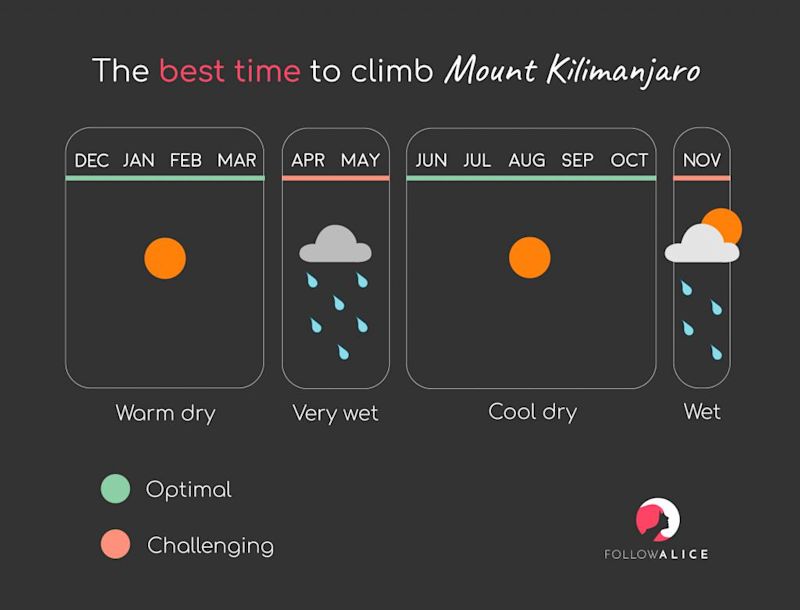 To learn more, please read Best time to climb Kilimanjaro.
Visa and Immigration
A standard Tanzanian tourist visa is valid for up to 90 days and costs $50. US citizens must purchase a multiple-entry visa for $100 that is valid for a year. Note, however, that a visa isn't required for nationals from around 50 countries worldwide, including South Africa, Kenya, Hong Kong, Singapore, China, India, Brazil and Turkey. Learn more here.
Health and Safety
It's safe to climb Kilimanjaro when you travel with a reputable tour operator who has your health and safety as their number one priority. The biggest safety issue on a Kilimanjaro climb is the extreme altitude (please read Kilimanjaro altitude sickness so you understand the situation). Note that you must have travel insurance that covers you for hiking up to 6,000 m above sea level to be allowed to climb Kilimanjaro with Follow Alice. A good all-round article to read is Kilimanjaro safety.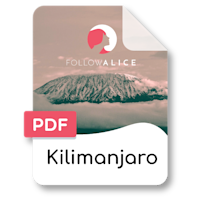 Get your free Kilimanjaro guide!
Everything you need to reach the summit of Mount Kilimanjaro successfully
More Adventures
Meet our local leaders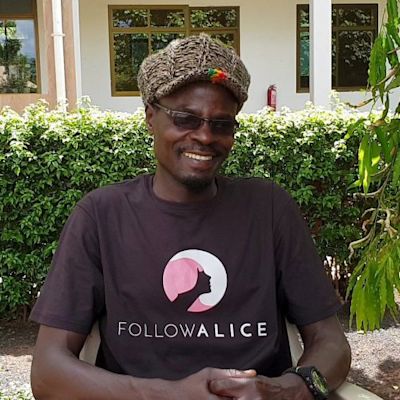 Chris Sichalwe
Chris started working on Kilimanjaro in 1999 and has since made it to the summit over 300 times. He's the founding father of Follow Alice Tanzania and loves taking people to the roof of Africa! He's the steady and competent hand you need, but also a great storyteller who adds so much to every trip!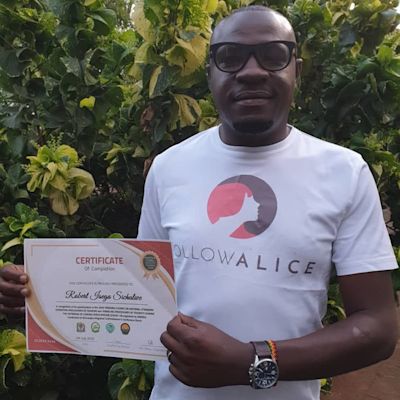 Robert Sichalwe
Robert is a highly experienced Kilimanjaro lead trek guide. He's been leading treks with Follow Alice for years, and we know our climbers are in great hands with Robert as the expedition leader. He's also a great guy who will soon become your friend and an integral part of your Kilimanjaro memories!
What others have to say
Marcus Nightingale
Jan 2023
I found Follow Alice online and chose them because it felt they had a personal touch other companies did not. I was impressed with their communication

...
and their tools/lists for preparing for the trip. Our guide Tony and team for the 9 day Northern Circuit climb was excellent and I only have compliments to offer for their guidance and performance. I personally asked them if they liked working for Follow Alice and they stated that they were the best company they had worked with. I will definitely consider more expeditions with them in the future!
Climb Kilimanjaro - Northern Circuit
BEST company on the Mt. Kilimanjaro We had an amazing experience with Follow Alice and I have already started looking into other experiences to use th

...
em again! They provide a class act service, are KPAP compliant and very good to their porters, they invest a lot in training their guides who are amazing to insure your success to the summit. They put your safety first and become family throughout the journey. Without any hesitation, I highly highly recommend Follow Alice!
Climb Kilimanjaro - Lemosho Route
I did quite a bit of research before choosing to travel the Lemosho route with Follow Alice. They were absolutely wonderful, from the organization of

...
the trip, answering my endless questions on through the hike itself. They had so many resources that I felt confident about what to bring, how to prepare and what to expect. I can't say enough good things about our lead guide, William Bwenje. He was so knowledgeable and helpful throughout. He made sure that we stayed safe and happy. He also told stories that were entertaining, but also shared information about wildlife, culture and life in this part of Tanzania. I had heard before leaving for this trip that others had less than satisfactory food, so I wasn't expecting much. But, Hassan, our cook prepared the most delicious, healthy and satisfying meals imaginable. Rama and the others were so friendly and made us feel we were among family. Due to illness, I didn't summit, but Bwenje organized things so I could descend safely without interfering with the ascent of the other travelers. I would definitely travel with Follow Alice again!
Climb Kilimanjaro - Lemosho Route
I chose to do the Norther Circuit with Follow Alice and fell in love, not only with the mountain but with the people. The 9 day Norther Circuit in De

...
cember-January was perfect - yes, for the acclimatization but actually I enjoyed enormously the beauty of a non-crowded, pristine landscape and nature. I'm a solo traveler, fit but not an experienced or technical climber. The route was very much to my abilities and this gave me the chance to enjoy more the mountain and the people. The crew was incredible - always positive, smile and joyful. Extremely hardworking so also here I'd like to give all of them my thanks. As head guide we climbed with Crossmang - very organized, transparent, patient, professional, sincere even in the harder moments. I very much appreciated his leadership along the way, as well as stories and educational facts, and most of all, the Swahili lessons every afternoon :) Gideon, Rama, Choosey, Ali, Pascal, Leocadia.. all all of the people with us were special and contributed greatly to a wonderful team and experience.. and reaching a dream :) You would be in good hands, do not worry! There is enough rest, enough food, enough information for you to just let go and enjoy a unique climb. I would join Follow Alice for other experiences too, without a doubt. The team was present before, during and after the climb, providing all information (and I'm a bit of a pain..so - much appreciated 😀). I truly enjoyed also the website, full of soso much valuable advice, as well as the YouTube videos. The 5-day safari with Kazi was a "holiday" gift after the summit :) It was my first safari ever and I am really happy I chose to do it and see Tanzania from a different angle. Kazi was always fun and knowledgeable and really devoted to showing us as much as nature can offer :) Thank you all and I hope to see you again one day!
Climb Kilimanjaro - Northern Circuit
Overall, it was great. Thank you to Justin, Tash and Tine for all the pre-trip help-being so responsive to so many questions, helping the research pro

...
cess go so smoothly. Thank you to Crossmang, Gideon and their great crew for a wonderful 9-day Northern Circuit trek, the latter half of which I was unable to complete due to health complications. I am so appreciative, nonetheless, of the care and thoughtfulness they showed me in helping me descend safely, checking in on me in recovery and Chris including me in the final event once the hike concluded. (I may just need to return sometime and actually make that summit!) The 5-day safari was fabulous. Thanks so much to Kazi for making it so informative and fun - what a learning experience. I strongly and enthusiastically recommend the Follow Alice team! Thank you!
Climb Kilimanjaro - Northern Circuit
Wonderful Experience with Follow Alice I had a fantastic trip with Follow Alice climbing Kilimanjaro over the new year via the Northern Circuit route

...
. The Follow Alice team was very knowledgable, responsive and helpful throughout the entire process, including my selection of a tour company and throughout our entire time in Tanzania. We added a 5-day safari after our climb which was also an incredible experience. It was a joy to work with each person at Follow Alice, including Christopher, lead climbing guide Crossmang, the rest of our climbing crew and our wonderful safari guide. Based on my amazing experience, I highly recommend the Follow Alice team.
Climb Kilimanjaro - Northern Circuit
Christian Bodanza
Jan 2023
I went to Lemosho Route with Follow Alice and I couldn' t choose better. They literally follow you step by step, telling you all you need to know. The

...
y care a lot about safety, they are precise and organize everything, every member of the team was polite, well prepared and they work as a team so that every single moment they take care of you. I would definitely recommend Follow Alice if you want to get on top of Kilimanjaro.
Climb Kilimanjaro - Lemosho Route
Follow Alice - Best choice Choosing Follow Alice was probably the best choice we could have done. Whole group went well beyond their responsibilitie

...
s. Turkish airlines lost our luggage on the way there and they were not able to deliver before our hike started. Follow Alice immediately came with the plan, they borrowed us equipment and managed to pick up our luggage and deliver it to base camp on 4th day. Only because of this we were able to got on the top. But even without this, all services were top. Food was amazing, porters were friendly and skilled, guides were fun and experienced. Thank you Follow Alice for wonderful experience.
Climb Kilimanjaro - Lemosho Route
Definitely the best decision to choose Follow Alice for our climb to Kilimanjaro. Since first online contact through the zoom call and final meeting w

...
ith Chris and head guide Tony under the mountain. As my friend Peter already said about our issue with lost baggage we probably never reach the top without big help and support from whole your team guys. Thanks a lot for everything it was great time spended with you guys we appreciated. Keep doing it, you doing it well!💪🏻
Climb Kilimanjaro - Lemosho Route
Tine was great to deal with in terms of booking the 7-day Lemosho route. Follow Alice has so many resources that it was easy enough to prepare for the

...
hike. The crew made sure we were well-hydrated and well fed, and they took care of moving our stuff from one camp to the next. At one point, I had help with my daypack on summit day. The lead guide, Tony, and his crew cared about everyone being safe and making it to and from the summit in one piece without any injury. It was a fantastic experience, and I highly recommend using Follow Alice. Everything went according to schedule, and Tony gave us comprehensive information about what to expect on certain parts of the hike.
Climb Kilimanjaro - Lemosho Route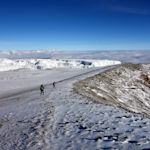 In June 2021, my friends and I visited Tanzania and Follow Alice organized our trip which consisted of a 4-day stay in Zanzibar, 9-day climb of Mt. Ki

...
limanjaro and a 5-day safari. From day 1, we knew choosing Follow Alice to plan and organize our trip was the most perfect choice. Tash, Trip Manager, thank you for providing us with all information needed for our trip, your prompt response to our questions and your availability. Mt. Kilimanjaro - We chose the northern circuit route-9 days. What an amazing crew. Our guides Chris and Francis, were very knowledgeable, caring, encouraging and supportive. They also made me feel safe the entire time. Together with the entire crew (porters, etc.), all went above and beyond to ensure we would successfully reach the summit of Kilimanjaro. Thank you to our cook, Peter- food was delicious everyday. Rama, thank you for your kindness, attention, patience (always smiling) making sure we ate and had our packs ready with water for the day. A big THANK YOU to the Porters - an amazing, outstanding group - so encouraging, positive attitude and helpful the entire time. All of you do a superb job and I am sincerely grateful. After Kilimanjaro, my friends and I, did a 5-day Safari. We got to see the Big 5, visiting 4 different parks and what a wonderful adventure it was. Amazing wildlife! Nestory, our guide was very knowledgeable, friendly and also an excellent driver. Calvin, our cook, prepared some delicious food. Prior to Kilimanjaro, we had a 4-day stay in Zanzibar, such a relaxing and enjoyable place. Asante sana to the whole crew at Follow Alice for a memorable experience! If Tanzania is your next adventure, don't hesitate - book with Follow Alice!
Climb Kilimanjaro - Northern Circuit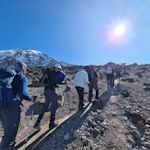 Follow Alice operates behind a great team of dedicated talent. Making sure that every step of the way you are taken care of your desires are met while

...
having the best travel experience possible. I would recommend Follow Alice to anyone looking for a vacation without wanting to go through a hectic planning process. Will definitely use again.
Climb Kilimanjaro - Lemosho Route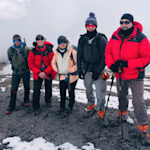 Follow Alice is an amazing company to work with. In the planning phase Tash was great,. She built a completely custom itinerary for us including the c

...
limb and a Safari, and made several recommendations that made our trip even better. Once in country Chris was awesome. He took care of us every day we were in Moshi, he even helped me get a haircut and shave between the climb and safari. As for the climb, we did the Northern Circuit over 10 days, our guides William, Robert, and Safiri, and the whole crew (30 total) did a great job. The weather wasn't awesome but they did everything they could to make us comfortable and see that we had a great time. On a personal note I would not have made summit day without William and Roberts constant encouragement. The food was great, I miss the cucumber soup already. I can't imagine a better crew to have climbed with. After the climb, doing a Safari for 4 days was a great addition. Our guide Kazi did an outstanding job getting us into tons of animals every day. I highly recommend spending a night or two in the Serengeti at the tent camp we stayed at. Nothing like hearing Hyenas calling right outside your tent at night. And finally while in Moshi there is no better place than the Pink Flamingo boutique hotel. Theresa and Alejandro are wonderful hosts and it was a paradise to come home to in between our other adventures.
Climb Kilimanjaro - Northern Circuit
We hiked the 8 day Lemosho and we walked away being thrilled that we had booked the trip with Follow Alice. James, Gideon, and the entire group made t

...
he entire hike a fantastic experience. In talking to other hikers on the trail who did not have quite as good an experience, it is because of James and Gideon's friendliness to my wife and I that I recommend Follow Alice to anyone who asks about our trip. The food was delicious, especially the hot soups after the hikes. Every single need was met by the team and they did so with smiles on their faces the entire time.
Climb Kilimanjaro - Lemosho Route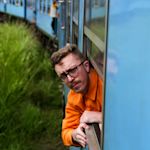 Christopher Scott Carpenter
Feb 2021
I selected Follow Alice for my Tanzania adventure based on the stellar reviews they've received - I am thrilled to add one more stellar review to thei

...
r profile. I could not have asked for a better two weeks in Tanzania. The four-day safari was perfect - Kazi, our guide and driver, is a master at his craft. He was able to spot a huge variety of animals for us, including the Big Five. He's so skilled that he would often provide guidance to the other guides. He kept his ears open and secured some incredible photography opportunities, including a leopard on a tree and a pride of lions on a boulder. He answered every question and indulged every request. I feel as though we parted as friends. The trek up Kilimanjaro was life-changing - the guides, Jerry, Alex, and Robert, were like father figures, protecting us, teaching us, and leading us. I trusted them all, and the whole team, totally. We hiked with Jerry the most, and he truly was the gravitational center that kept the whole operation intact. I can tell he is a kind and gentle soul. Alex brought good laughs, and became a friend during the trek. The whole team provided a great community during the hard days - it rained every day we were on the mountain, but the friendliness, positivity, good humor, and empathy to my group's emotional journey made the climb a success. Special shout-out to Rama, the waiter, and all morning wake-ups with tea and coffee, and the delicious soups and snacks from Rajab, the cook, he would serve in the dining tent. On a more serious note, the team had to deal with a very serious medical situation while on the climb, something I have read doing research is an extremely rare event; nonetheless, any climb of this magnitude carries risks, and Robert and his Follow Alice team, I can confidently say, saved a man's life. The hardships, the obstacles, the emotional ups and downs - it made the sunrise at the summit with this wonderful group of people all the more magical.
Climb Kilimanjaro - Lemosho Route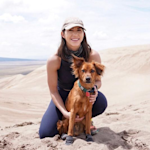 Absolutely incredible experience climbing Mount Kilimanjaro and taking a safari through Tanzania's national parks with the guidance and help from Foll

...
ow Alice. For Kilimanjaro, one thing that struck me was how kind, knowledgeable, hard working, giving and respectable the team was. Every single person I met had the hugest heart and we had the best time bonding and sharing laughs (shoutout to Rama and many more ❤️). You can tell by the leadership of Chris and his guides Jerry, Robert, and Alex that they truly care for their team and lead by example with integrity. I seriously can't stress enough how much the Follow Alice team meant to me and our friends who climbed the mountain. On a smaller/side note, I am gluten free and dairy free and every step of the way, the Follow Alice team provided me with delicious food that was GF/DF which I know couldn't have been easy! Overall, the team did everything in their power to safely guide us up the mountain and I'm eternally grateful to them. In addition to Kilimanajro, we did a 4 day safari with our Follow Alice guide Kazi, an absolutely incredible man with endless knowledge to share regarding the wild life in Tanzania. I'll cherish the memories o had with Follow Alice for the rest of my life! You'd be doing yourself a disservice not to book with Follow Alice!
Climb Kilimanjaro - Lemosho Route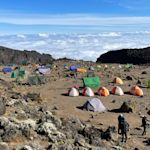 Amazing team! I had so much fun hiking and felt safe the entire time. Highly recommend! Miss everyone already.
Climb Kilimanjaro - Lemosho Route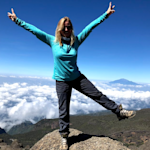 I literally cannot say enough good things about this company and all of its people! They go above and beyond in every way. From the initial planning/

...
itinerary to getting us safely to Uhuru Peak, they were with us every step of the way. If you are considering climbing Mt Kilimanjaro or a safari in Tanzania this is the company to go with! They are amazing!
Climb Kilimanjaro - Lemosho Route
FAQs
Is Follow Alice a licensed company in Tanzania?
Can I join a group as a solo climber?
Do I need a visa to travel to Tanzania?
Do I need any vaccines for Tanzania?
How difficult is it to climb Kilimanjaro?
How do I shower on Kilimanjaro?
How many days ahead of my climb should I arrive?
What do you recommend for after the climb: a safari or Zanzibar?
What does a typical group like look? How many people are there?
What equipment do I need?
What is a tipping ceremony?
What is accommodation like on the mountain?
What precisely is altitude sickness?
What is the best training for Kilimanjaro?
What is the best way to get to Kilimanjaro?
What kind of food is prepared?
What staff will support the group on the mountain?
When is the best time to climb Kilimanjaro?
Where do I sleep on Kilimanjaro?
Why do Kilimanjaro tour operators offer such different prices?
Why do we start our summit hike at night?