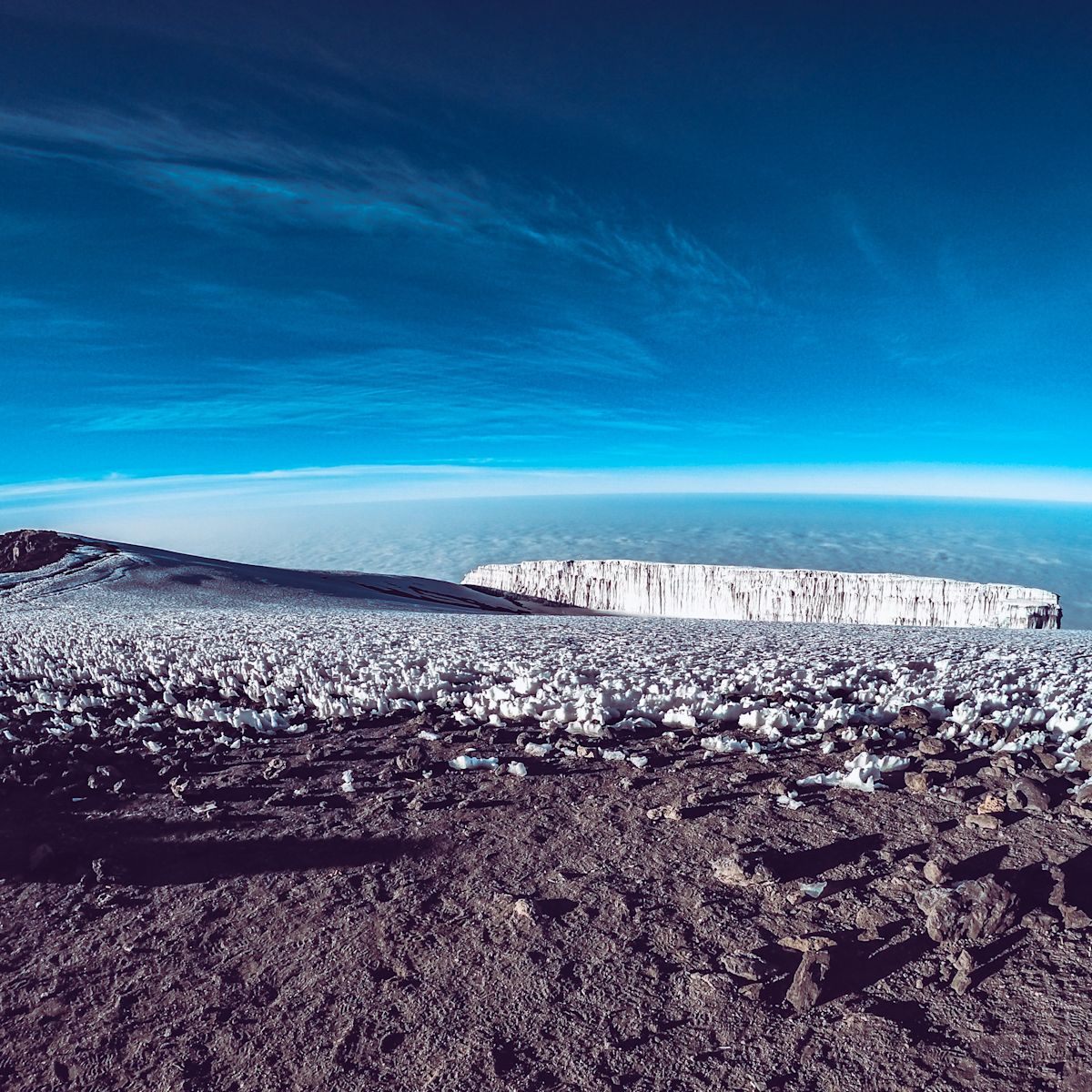 Lemosho Route
10 days
The Lemosho is one of our favourite routes up Kilimanjaro as it has varied and beautiful scenery. It also has a high summit success rate because of its good acclimatisation profile. The path ascends the western slope, then travels south of the peak to approach it from the east. You descend the southeastern slope. The Lemosho is a great route for climbing to the 'roof of Africa'!
Detailed Itinerary
Day 1: Arrival day
We meet you at Kilimanjaro International Airport and take you to the lodge where you can meet your team and relax before your big adventure starts! The lead guide gives everyone a briefing tonight about the upcoming trek.

Day 2: Hike through rainforest
At Londorossi Park Gate you're entered into Kilimanjaro National Park's records. You're then driven for another hour to Lemosho Gate (2,100 m) and the trailhead. From here it's a three-hour hike up to Mti Mkubwa Camp (2,895 m), also known as Big Tree Camp. This is your first night sleeping under the stars in tents!

Day 3: Walk through moorland
After an early breakfast, you climb out of the rainforest and into the heather and moorland zone. You cross many streams en route to Shira 1 Camp (3,505 m). Today and tomorrow offer some of the best scenery of the trek. You walk for five to six hours today.

Day 4: Traverse Shira Plateau
Today you continue along the Shira Plateau, which offers a fantastic view of the Western Breach, a gap in the Kibo crater that was formed by lava flow, and glaciers. You can look forward to seeing giant lobelias, senecios and giant groundsels. You overnight at Moir Hut (4,206 m). All in all, you hike for six to seven hours today.

Day 5: Lunch at Lava Tower
After breakfast you climb up to Lava Tower (4,630 m), an impressive rock formation. This is where you enjoy lunch. Next, everyone descends a little to Barranco Camp (3,967 m), which sits at the base of the famous Barranco Wall. This means you 'climb high, sleep low' today, which is great for acclimatisation. Hiking time today is six to nine hours.

Day 6: Climb Barranco Wall
After an early breakfast, it's time to conquer Barranco Wall, a steep wall of rock. Although it looks intimidating, trekkers usually say it turns out to be easier than they expected. At the top of the wall you're above the clouds and enjoy superb views of the southern ice fields and summit. The trail winds up and down until Karanga Camp (3,995 m). Today's hike lasts four to five hours.

Day 7: Hike through alpine desert
It's getting real! You're now very close to the summit and have some amazing views of the mountain during your ascent of three hours to Barafu Camp (4,600 m). You go to bed early tonight as tomorrow's summit hike starts in at midnight. This is partly to enjoy the sunrise from up high, and partly because of the long hours of trekking required.

Day 8: Summit day!
It's the big push! Today's trek consists of two parts: a pre-dawn climb to Uhuru Peak of six to eight hours, followed by another six to eight hours of hiking for the descent to Mweka Camp (3,068 m). This is the moment to dig deep mentally and physically. Picture yourself standing at the tippy-top of Africa next to the Uhuru Peak sign (5,895 m), all that hard work rewarded!

Day 9: Last day on the mountain
Today you do the last bit of hiking (three hours) down through the beautiful rainforest to the foot of the mountain and Mweka Gate (1,640 m), where your driver is waiting for you. Achievement of a lifetime: check! Time to celebrate with the tipping ceremony, then enjoy cold beers and laughs, and finally take a well-earned sleep in a soft, comfy bed!

Day 10: Departure day
It's time to say say goodbye to Kilimanjaro. If you're leaving Tanzania or heading to Zanzibar, we drive you to the airport. Or if you're joining us for a Tanzania safari, we head west together to see the Big Five and more!

Inclusions
Price Includes
In-depth preparation documents
Assistance and advice concerning Covid testing requirements
2 overnight stays at Lindrin Lodge in Moshi (incl. breakfasts and dinners)
In-depth pre-climb safety briefing at Lindrin Lodge
Price Does Not Include
Airport transfers ($25 per person per transfer)
Single supplement ($200) if required
Where you'll stay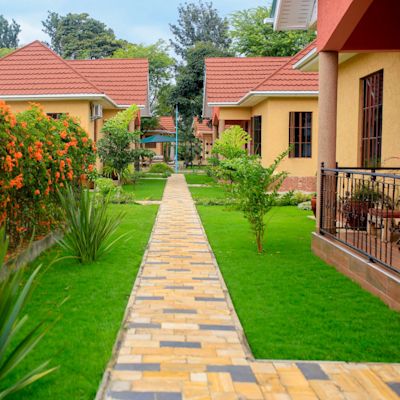 Lindrin Lodge
Lindrin Lodge in the town of Moshi offers chalet accommodation in a pretty and well-maintained garden setting.
Book your trip
We do our best to provide you the best experience ever
Oct 4, 2023
Guaranteed to run
from
$2695.00
Deposit
$250.00
Oct 5, 2023
Guaranteed to run
from
$2995.00
Deposit
$250.00
Oct 12, 2023
Guaranteed to run
from
$2995.00
Deposit
$250.00
Nov 2023
Don't see your dates?
We can make it happen!
Dec 15, 2023
Guaranteed to run
from
$2695.00
Deposit
$250.00
Don't see your dates?
We can make it happen!
Adventuring made easy
Our dedicated travel consultants make adventuring easy for you by taking away all of the admin. Your only jobs are to train for the adventure if necessary and then pack your bags!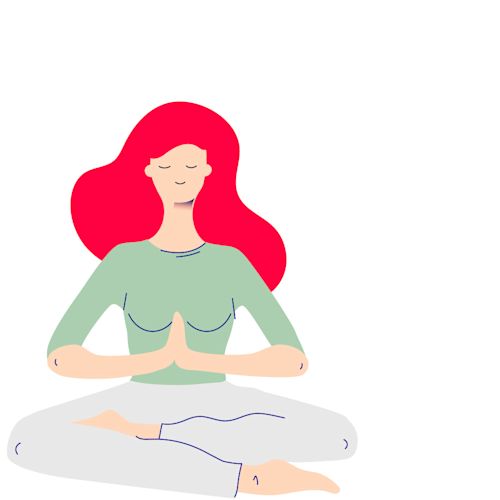 Local guides
Our local guides look after you in every way. Our goal is to give every traveller the feeling you get when a friend is showing you their country.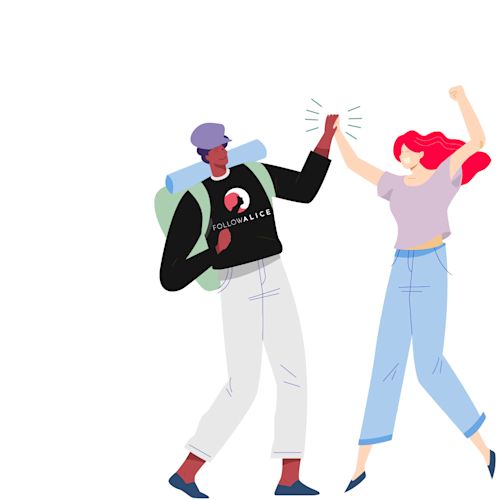 Responsible travel
On average, over 70% of your trip price stays in the local economy. It's important to us that the visited communities benefit the most since they're the ones hosting travellers.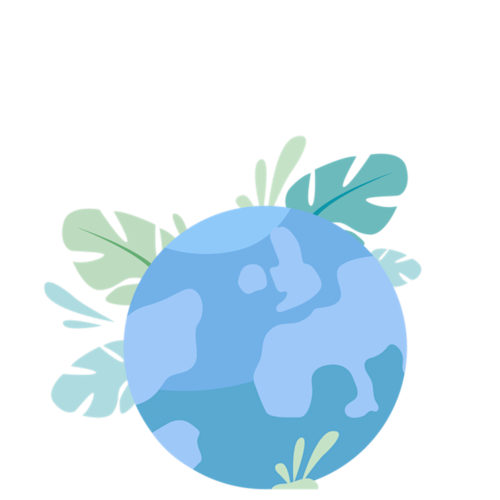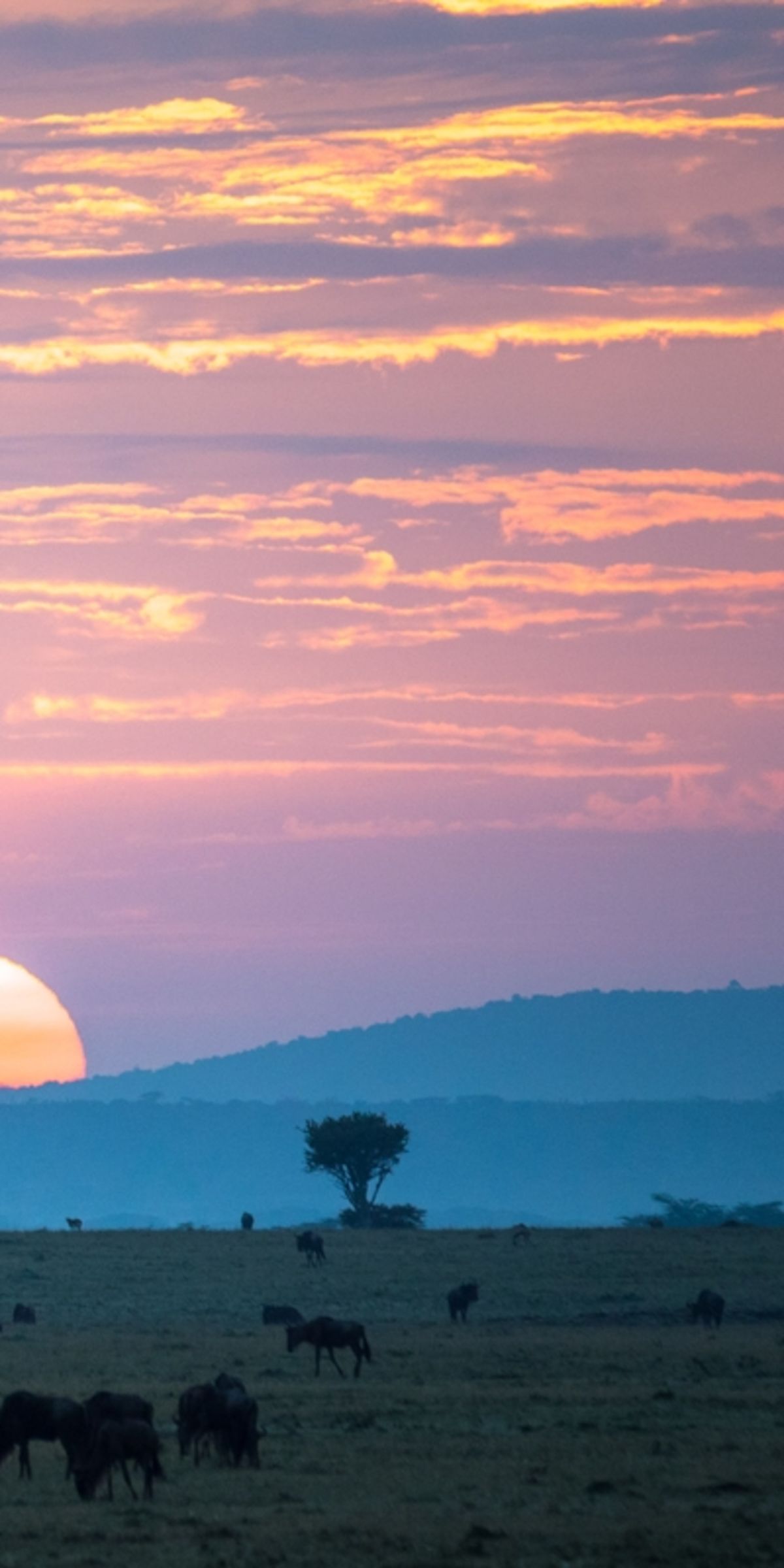 FAQs
Do I climb the Barranco Wall on the Lemosho route?
Is the Lemosho an easy or hard route?
Should I climb the 7- or 8-day Lemosho route?
What is the distance of the Lemosho route?
What is the scenery like on the Lemosho route?
Where do I go to the toilet?
If you love travel,
join our newsletter
Get the latest news about hidden adventure gems, discounted launch trips and much more straight to your inbox