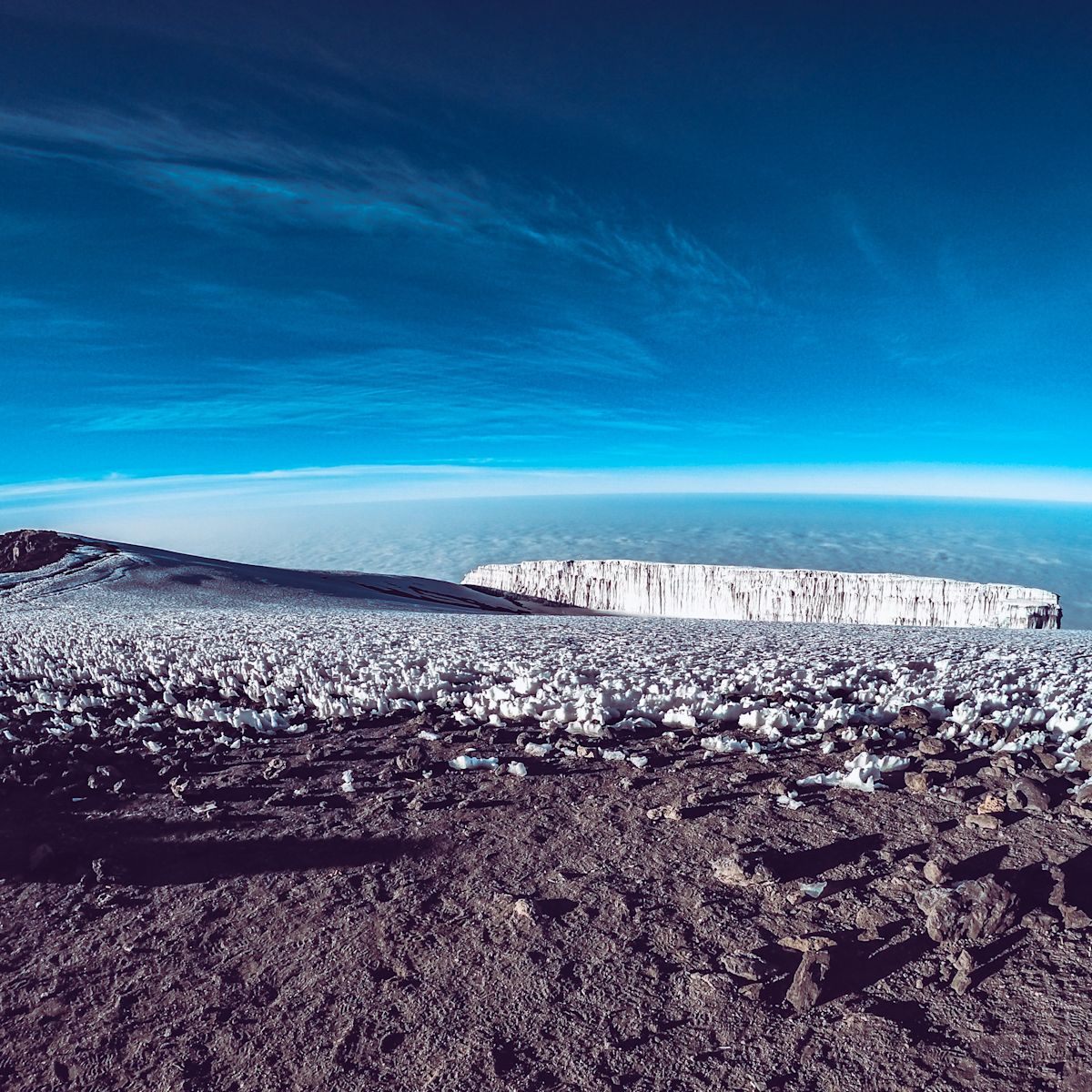 Lemosho Route
10 days
The Lemosho is one of our favourite routes up Kilimanjaro as it has varied and beautiful scenery. It also has a high summit success rate because of its good acclimatisation profile. The path ascends the western slope, then travels south of the peak to approach it from the east. You descend the southeastern slope. The Lemosho is a great route for climbing to the 'roof of Africa'!
Details
Inclusions
Accommodation
Reviews
Detailed Itinerary
Day 1: Arrival day
We meet you at Kilimanjaro International Airport and take you to the lodge where you can meet your team and relax before your big adventure starts! The lead guide gives everyone a briefing tonight about the upcoming trek.

Day 2: Hike through rainforest
At Londorossi Park Gate you're entered into Kilimanjaro National Park's records. You're then driven for another hour to Lemosho Gate (2,100 m) and the trailhead. From here it's a three-hour hike up to Mti Mkubwa Camp (2,895 m), also known as Big Tree Camp. This is your first night sleeping under the stars in tents!

Day 3: Walk through moorland
After an early breakfast, you climb out of the rainforest and into the heather and moorland zone. You cross many streams en route to Shira 1 Camp (3,505 m). Today and tomorrow offer some of the best scenery of the trek. You walk for five to six hours today.

Day 4: Traverse Shira Plateau
Today you continue along the Shira Plateau, which offers a fantastic view of the Western Breach, a gap in the Kibo crater that was formed by lava flow, and glaciers. You can look forward to seeing giant lobelias, senecios and giant groundsels. You overnight at Moir Hut (4,206 m). All in all, you hike for six to seven hours today.

Day 5: Lunch at Lava Tower
After breakfast you climb up to Lava Tower (4,630 m), an impressive rock formation. This is where you enjoy lunch. Next, everyone descends a little to Barranco Camp (3,967 m), which sits at the base of the famous Barranco Wall. This means you 'climb high, sleep low' today, which is great for acclimatisation. Hiking time today is six to nine hours.

Day 6: Climb Barranco Wall
After an early breakfast, it's time to conquer Barranco Wall, a steep wall of rock. Although it looks intimidating, trekkers usually say it turns out to be easier than they expected. At the top of the wall you're above the clouds and enjoy superb views of the southern ice fields and summit. The trail winds up and down until Karanga Camp (3,995 m). Today's hike lasts four to five hours.

Day 7: Hike through alpine desert
It's getting real! You're now very close to the summit and have some amazing views of the mountain during your ascent of three hours to Barafu Camp (4,600 m). You go to bed early tonight as tomorrow's summit hike starts in at midnight. This is partly to enjoy the sunrise from up high, and partly because of the long hours of trekking required.

Day 8: Summit day!
It's the big push! Today's trek consists of two parts: a pre-dawn climb to Uhuru Peak of six to eight hours, followed by another six to eight hours of hiking for the descent to Mweka Camp (3,068 m). This is the moment to dig deep mentally and physically. Picture yourself standing at the tippy-top of Africa next to the Uhuru Peak sign (5,895 m), all that hard work rewarded!

Day 9: Last day on the mountain
Today you do the last bit of hiking (three hours) down through the beautiful rainforest to the foot of the mountain and Mweka Gate (1,640 m), where your driver is waiting for you. Achievement of a lifetime: check! Time to celebrate with the tipping ceremony, then enjoy cold beers and laughs, and finally take a well-earned sleep in a soft, comfy bed!

Day 10: Departure day
Today we say goodbye to Kilimanjaro. If you're leaving Tanzania or heading to Zanzibar, we drive you to the airport. Or if you're joining us for a safari, we head west together to see the Big Five and more!

Inclusions
In-depth preparation documents
Assistance and advice concerning Covid testing requirements
2 overnight stays at Lindrin Lodge in Moshi (incl. breakfasts and dinners)
In-depth pre-climb safety briefing at Lindrin Lodge
Transport to and from trailheads
Kilimanjaro National Park entrance fee
Qualified, experienced, English-speaking guides
All meals on the mountain
Daily bowl of water for 'washy washy'
High-quality, four-season sleeping bag
High-quality, four-season sleeping tent
Private Follow Alice toilet (1 per 8 climbers)
Organisation of any rental equipment, if required
Medical equipment (incl. pulse oximeter and emergency oxygen)
Airport transfers ($25 per person per transfer)
Single supplement ($200) if required
Where you'll stay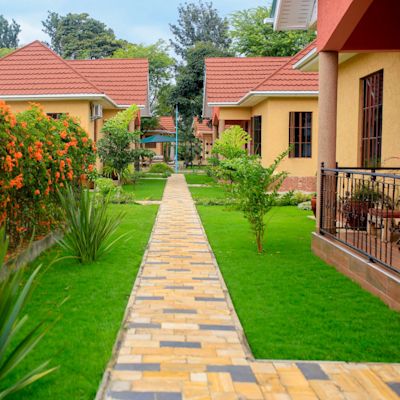 Lindrin Lodge
Lindrin Lodge in the town of Moshi offers chalet accommodation in a pretty and well-maintained garden setting.
What others have to say
See our reviews on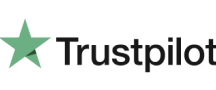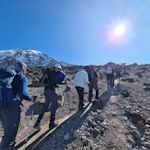 Follow Alice operates behind a great team of dedicated talent. Making sure that every step of the way you are taken care of your desires are met while

...
having the best travel experience possible. I would recommend Follow Alice to anyone looking for a vacation without wanting to go through a hectic planning process. Will definitely use again.
Climb Kilimanjaro - Lemosho Route
We hiked the 8 day Lemosho and we walked away being thrilled that we had booked the trip with Follow Alice. James, Gideon, and the entire group made t

...
he entire hike a fantastic experience. In talking to other hikers on the trail who did not have quite as good an experience, it is because of James and Gideon's friendliness to my wife and I that I recommend Follow Alice to anyone who asks about our trip. The food was delicious, especially the hot soups after the hikes. Every single need was met by the team and they did so with smiles on their faces the entire time.
Climb Kilimanjaro - Lemosho Route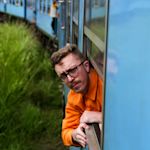 Christopher Scott Carpenter
Feb 2021
I selected Follow Alice for my Tanzania adventure based on the stellar reviews they've received - I am thrilled to add one more stellar review to thei

...
r profile. I could not have asked for a better two weeks in Tanzania. The four-day safari was perfect - Kazi, our guide and driver, is a master at his craft. He was able to spot a huge variety of animals for us, including the Big Five. He's so skilled that he would often provide guidance to the other guides. He kept his ears open and secured some incredible photography opportunities, including a leopard on a tree and a pride of lions on a boulder. He answered every question and indulged every request. I feel as though we parted as friends. The trek up Kilimanjaro was life-changing - the guides, Jerry, Alex, and Robert, were like father figures, protecting us, teaching us, and leading us. I trusted them all, and the whole team, totally. We hiked with Jerry the most, and he truly was the gravitational center that kept the whole operation intact. I can tell he is a kind and gentle soul. Alex brought good laughs, and became a friend during the trek. The whole team provided a great community during the hard days - it rained every day we were on the mountain, but the friendliness, positivity, good humor, and empathy to my group's emotional journey made the climb a success. Special shout-out to Rama, the waiter, and all morning wake-ups with tea and coffee, and the delicious soups and snacks from Rajab, the cook, he would serve in the dining tent. On a more serious note, the team had to deal with a very serious medical situation while on the climb, something I have read doing research is an extremely rare event; nonetheless, any climb of this magnitude carries risks, and Robert and his Follow Alice team, I can confidently say, saved a man's life. The hardships, the obstacles, the emotional ups and downs - it made the sunrise at the summit with this wonderful group of people all the more magical.
Climb Kilimanjaro - Lemosho Route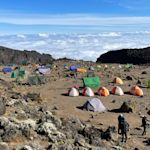 Amazing team! I had so much fun hiking and felt safe the entire time. Highly recommend! Miss everyone already.
Climb Kilimanjaro - Lemosho Route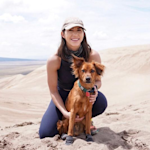 Absolutely incredible experience climbing Mount Kilimanjaro and taking a safari through Tanzania's national parks with the guidance and help from Foll

...
ow Alice. For Kilimanjaro, one thing that struck me was how kind, knowledgeable, hard working, giving and respectable the team was. Every single person I met had the hugest heart and we had the best time bonding and sharing laughs (shoutout to Rama and many more ❤️). You can tell by the leadership of Chris and his guides Jerry, Robert, and Alex that they truly care for their team and lead by example with integrity. I seriously can't stress enough how much the Follow Alice team meant to me and our friends who climbed the mountain. On a smaller/side note, I am gluten free and dairy free and every step of the way, the Follow Alice team provided me with delicious food that was GF/DF which I know couldn't have been easy! Overall, the team did everything in their power to safely guide us up the mountain and I'm eternally grateful to them. In addition to Kilimanajro, we did a 4 day safari with our Follow Alice guide Kazi, an absolutely incredible man with endless knowledge to share regarding the wild life in Tanzania. I'll cherish the memories o had with Follow Alice for the rest of my life! You'd be doing yourself a disservice not to book with Follow Alice!
Climb Kilimanjaro - Lemosho Route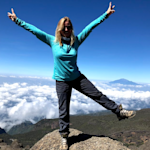 I literally cannot say enough good things about this company and all of its people! They go above and beyond in every way. From the initial planning/

...
itinerary to getting us safely to Uhuru Peak, they were with us every step of the way. If you are considering climbing Mt Kilimanjaro or a safari in Tanzania this is the company to go with! They are amazing!
Climb Kilimanjaro - Lemosho Route
Tine was great to deal with in terms of booking the 7-day Lemosho route. Follow Alice has so many resources that it was easy enough to prepare for the

...
hike. The crew made sure we were well-hydrated and well fed, and they took care of moving our stuff from one camp to the next. At one point, I had help with my daypack on summit day. The lead guide, Tony, and his crew cared about everyone being safe and making it to and from the summit in one piece without any injury. It was a fantastic experience, and I highly recommend using Follow Alice. Everything went according to schedule, and Tony gave us comprehensive information about what to expect on certain parts of the hike.
Climb Kilimanjaro - Lemosho Route
Definitely the best decision to choose Follow Alice for our climb to Kilimanjaro. Since first online contact through the zoom call and final meeting w

...
ith Chris and head guide Tony under the mountain. As my friend Peter already said about our issue with lost baggage we probably never reach the top without big help and support from whole your team guys. Thanks a lot for everything it was great time spended with you guys we appreciated. Keep doing it, you doing it well!💪🏻
Climb Kilimanjaro - Lemosho Route
Follow Alice - Best choice Choosing Follow Alice was probably the best choice we could have done. Whole group went well beyond their responsibilitie

...
s. Turkish airlines lost our luggage on the way there and they were not able to deliver before our hike started. Follow Alice immediately came with the plan, they borrowed us equipment and managed to pick up our luggage and deliver it to base camp on 4th day. Only because of this we were able to got on the top. But even without this, all services were top. Food was amazing, porters were friendly and skilled, guides were fun and experienced. Thank you Follow Alice for wonderful experience.
Climb Kilimanjaro - Lemosho Route
FAQs
Do I climb the Barranco Wall on the Lemosho route?
Is the Lemosho an easy or hard route?
Should I climb the 7- or 8-day Lemosho route?
What is the distance of the Lemosho route?
What is the scenery like on the Lemosho route?
Where do I go to the toilet?