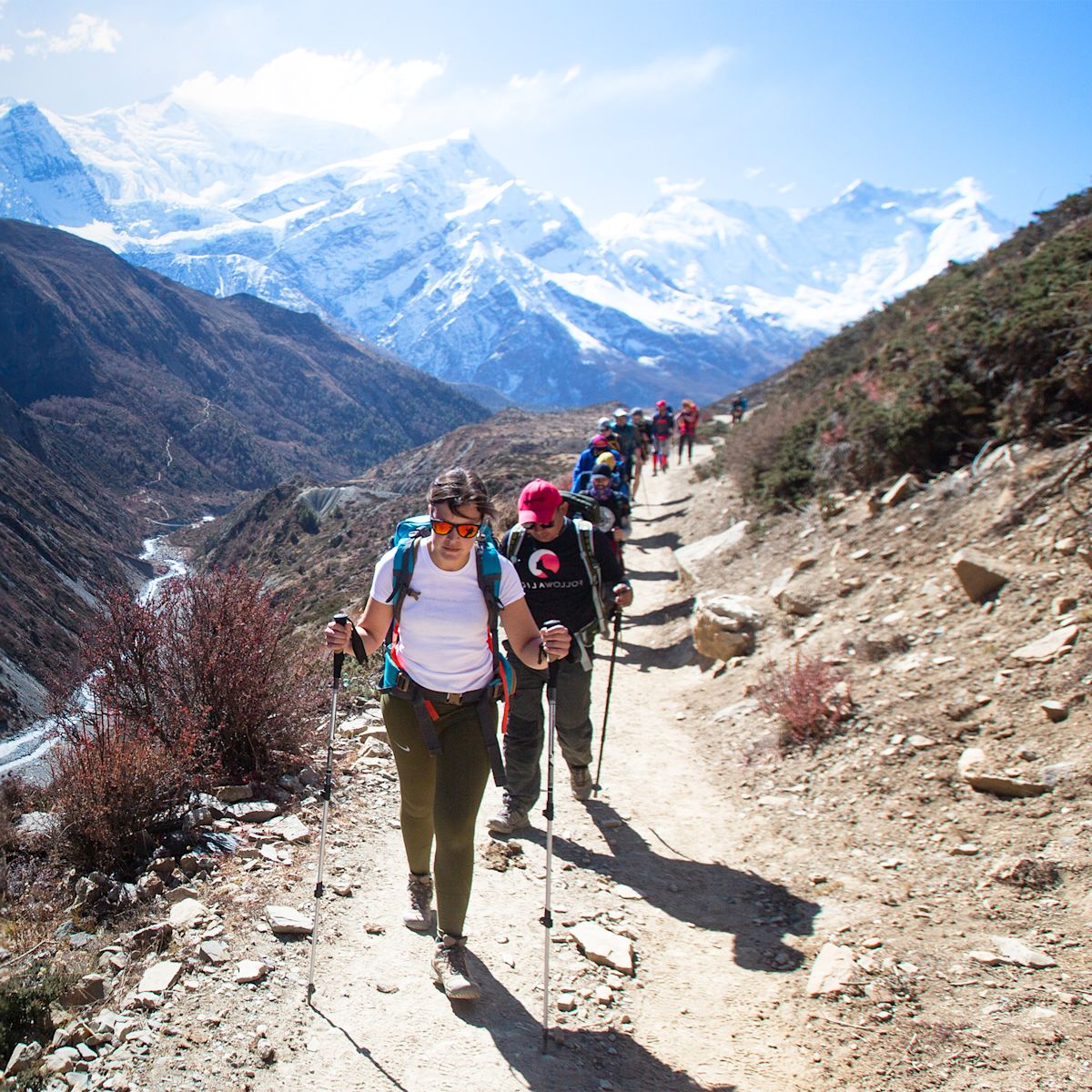 Adventure Trips
We are a boutique tour operator offering a selection of the best adventure trips around the globe.
Check out our
video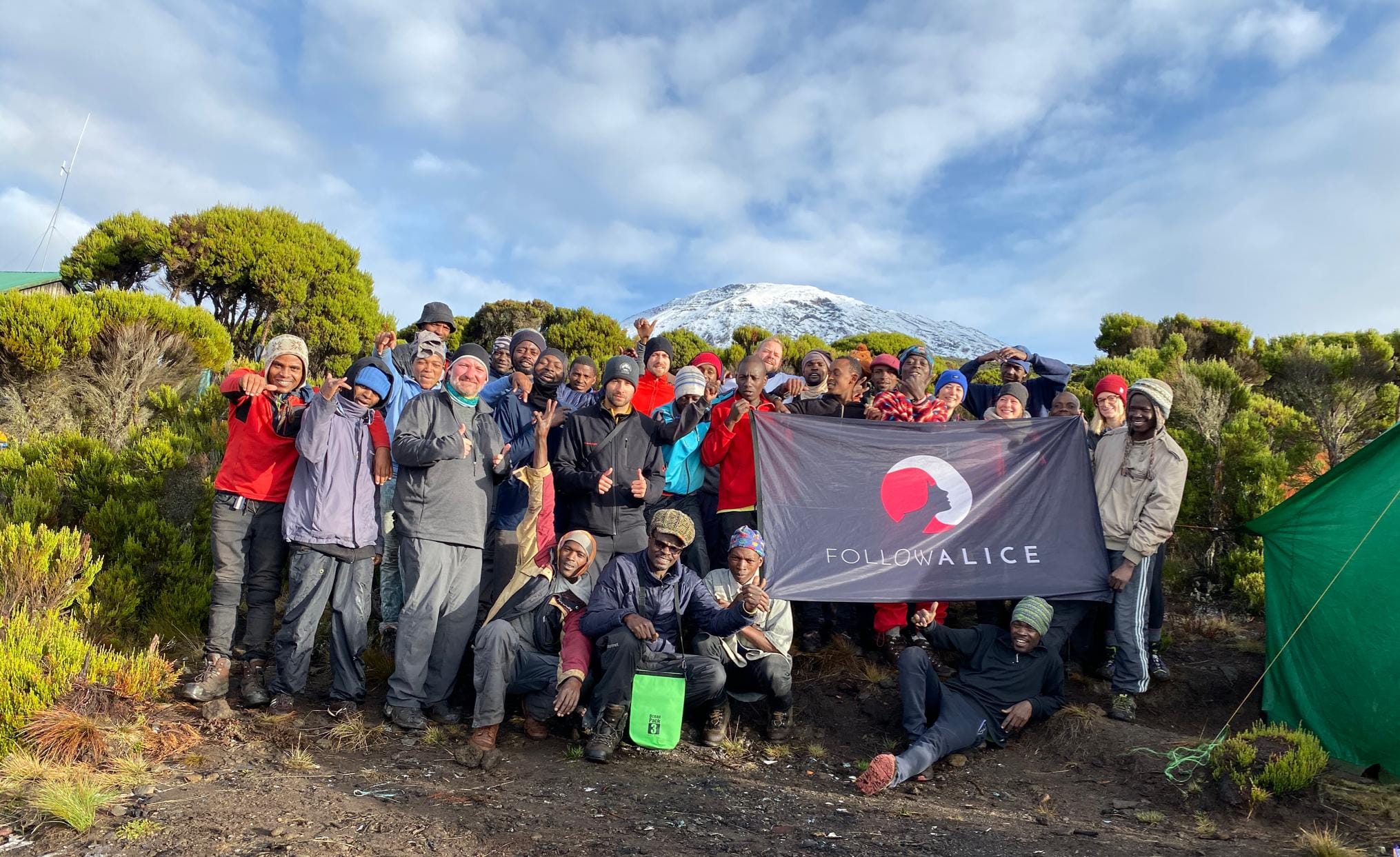 Why

Follow Alice?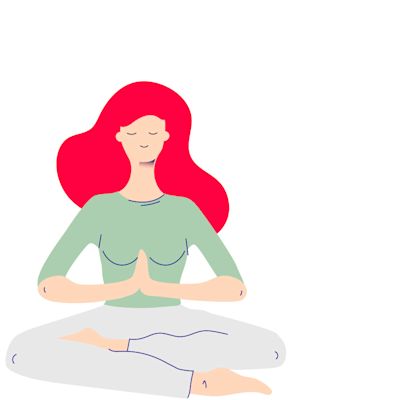 Adventuring made easy
Our dedicated travel consultant make adventuring as easy as it gets. We take all the stress away that multi-day adventures bring with them. Sit back and relax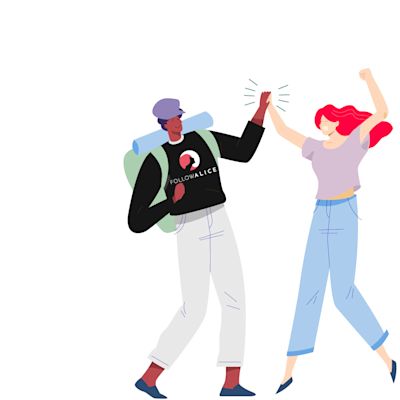 A family affair
Follow Alice is a global family of travellers and local guides. Our goal is to give every traveller a feeling as if a friend is showing them their country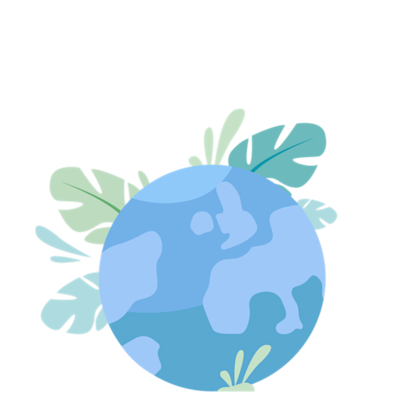 Responsible and local
On average, more than 70% of your trip price stays in the local economy. There is no us and them. We are one global team.
Recent
memories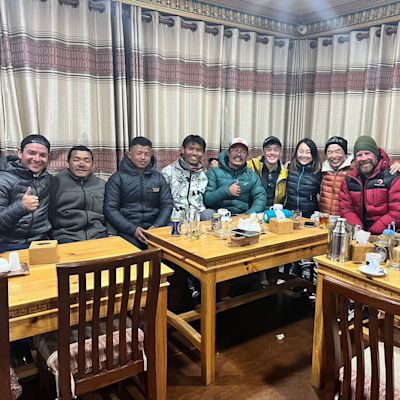 🇳🇵 Nepal
Everest Base Camp with helicopter return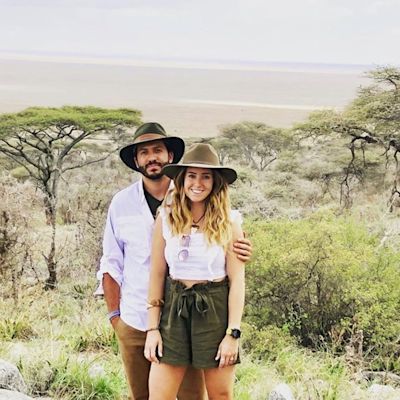 🇹🇿 Tanzania
Great Northern Parks safari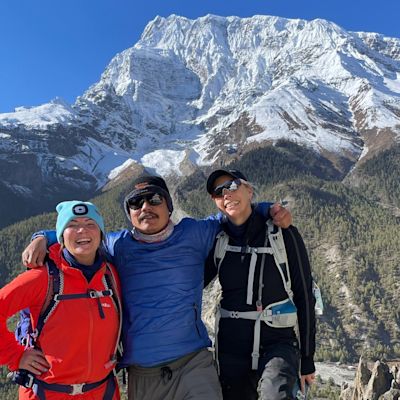 🇳🇵 Nepal
Annapurna Circuit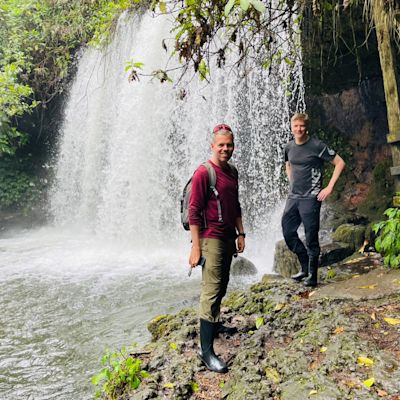 🇺🇬 Uganda
Custom-made trip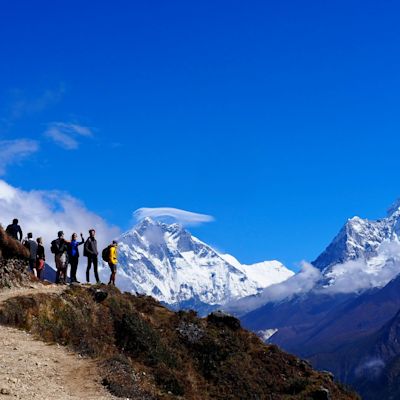 🇳🇵 Nepal
Everest Base Camp and helicopter return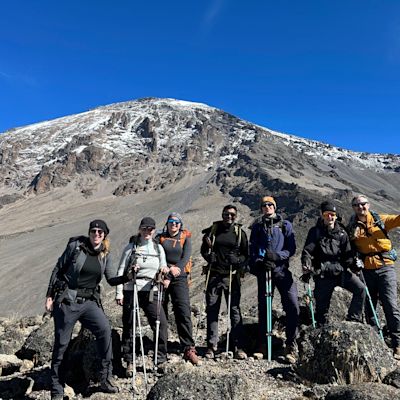 🇹🇿 Kilimanjaro
Lemosho route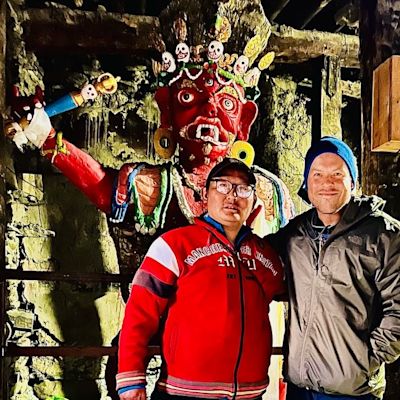 🇳🇵 Nepal
Annapurna Circuit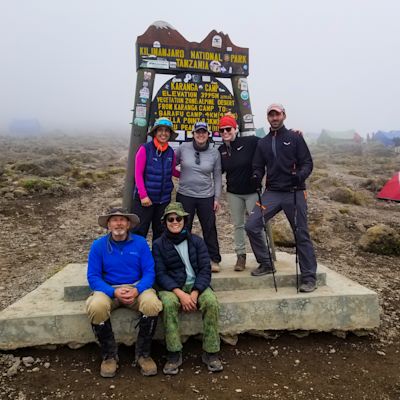 🇹🇿 Kilimanjaro
Lemosho route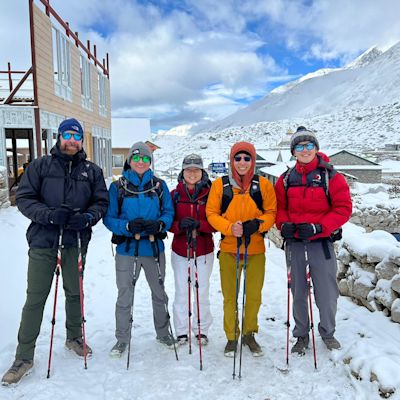 🇳🇵 Nepal
Everest Base Camp with helicopter return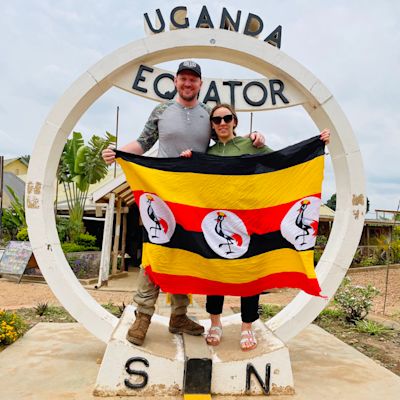 🇺🇬 Uganda
Custom-made trip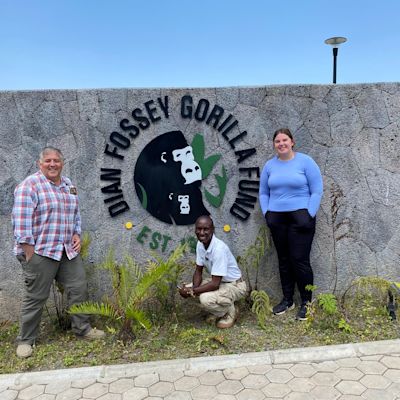 🇷🇼 Rwanda
Custom-made trip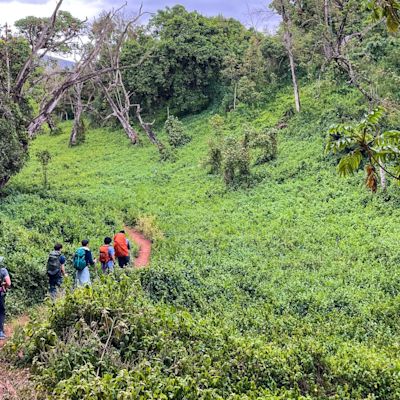 🇹🇿 Kilimanjaro
Lemosho route
Our
adventure

reviews

Don't take our word for it!

See our reviews on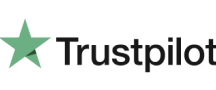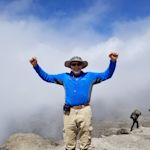 Kilimanjaro hike success for 64 year old The guides, Florence, Ah-hee, and Trever were excellent and professional. Not only that, but friendly and cou

...
rteous. FLORENCE personally coached and encouraged me from Stella Point to Uhuru Peak and helped me achieve my lifetime dream. I will never forget that. I thank and credit them with helping me succeed in the greatest adventure of my lifetime. Also, the porters, cooks, and the rest of the support team deserve a big thank you from me for being so helpful and understanding. Great Job, all of you.
Climb Kilimanjaro - Lemosho Route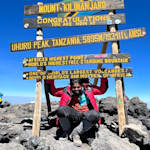 Ashwath Vijayakumar
Mar 2023
I took a 8 day Lemosho route Kilimanjaro hike in early March. Follow Alice, Robert (or Bobu) and the entire crew were excellent in keeping morale high

...
and uniting our group as one. As a result despite our varying levels of experience all 10 members of our group summitted. The team never lost faith in my ability to complete the climb at any point and gave me every opportunity to safely finish. The Lodge was a great accommodation and the crew was professional, humorous, and uplifting throughout.
Climb Kilimanjaro - Lemosho Route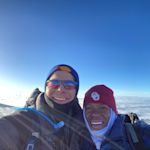 I had a fantastic trip with Follow Alice climbing Kilimanjaro over the new year via the Northern Circuit route. The Follow Alice team was very knowle

...
dgable, responsive and helpful throughout the entire process, including my selection of a tour company and throughout our entire time in Tanzania. We added a 5-day safari after our climb which was also an incredible experience. It was a joy to work with each person at Follow Alice, including Christopher, lead climbing guide Crossmang, the rest of our climbing crew and our wonderful safari guide. Based on my amazing experience, I highly recommend the Follow Alice team.
Climb Kilimanjaro - Northern Circuit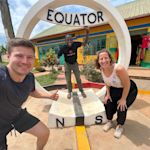 We spent 14 wonderful days in Uganda together with our amazing guide Shafic. Thanks to the whole Follow Alice team for making such a memorable trip fo

...
r us. Usually, we book trips on our own and compare all the different offers - due to time restrictions we just booked with Follow Alice (a referral from a friend) and didn't even check the itinerary in detail. We couldn't have been happier. From the first point of contact until the very end of the trip - everything was smooth and well organised. We highly recommend booking a tour with Follow Alice. What made our trip even better, was our amazing tour guide, Shafic. He is extremely knowledgeable about Uganda wildlife and its culture. He is very open-minded, organized, flexible and knows exactly what we wanted and wished for. It was so much fun to hang around with him! We couldn't have asked for a better guide! Uganda is an amazing country and we truly fell in love with it. It has so much to offer from gorillas, chimps, game drives, boat cruises, nature and different cultures with so many warm hearted people.
Gorilla Trekking Uganda - Definitive Uganda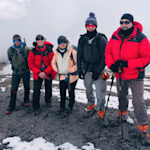 Follow Alice is an amazing company to work with. In the planning phase Tash was great,. She built a completely custom itinerary for us including the c

...
limb and a Safari, and made several recommendations that made our trip even better. Once in country Chris was awesome. He took care of us every day we were in Moshi, he even helped me get a haircut and shave between the climb and safari. As for the climb, we did the Northern Circuit over 10 days, our guides William, Robert, and Safiri, and the whole crew (30 total) did a great job. The weather wasn't awesome but they did everything they could to make us comfortable and see that we had a great time. On a personal note I would not have made summit day without William and Roberts constant encouragement. The food was great, I miss the cucumber soup already. I can't imagine a better crew to have climbed with. After the climb, doing a Safari for 4 days was a great addition. Our guide Kazi did an outstanding job getting us into tons of animals every day. I highly recommend spending a night or two in the Serengeti at the tent camp we stayed at. Nothing like hearing Hyenas calling right outside your tent at night. And finally while in Moshi there is no better place than the Pink Flamingo boutique hotel. Theresa and Alejandro are wonderful hosts and it was a paradise to come home to in between our other adventures.
Climb Kilimanjaro - Northern Circuit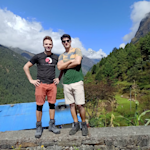 Incredible 10 day trip to Nepal - followalice was fantastic to take care of all the admin part to make sure we got in and out of the country very smoo

...
thly despite changing and unclear covid rules. Zero worries for our group. Also was really comforting to have a guide that has summited many 8k peaks, including Everest multiple times! All the staff were incredible and made our trip so smooth and perfect. Thank you!
Everest Base Camp - EBC trek and helicopter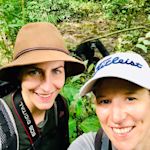 I did a trip with Follow Alice around Uganda and it was amazing. Michael did a great job putting together a nice route to all kinds of different spots

...
and organizing everything for us. He took all our wishes into account and adapted the trip accordingly. The selected lodges were perfect with very friendly staff and nice food. Our local guide Simon was a great guide and driver on the bumpy roads. We were very lucky to have him as our guide because he was always motivated to make the trip most memorable for us. I saw and experienced so much in Uganda and am really impressed by the beauty of this country and the friendliness of the people so I can recommend everyone to travel there as well. I will definitely go back again to see more of the Pearl of Arica. Thanks to Follow Alice and Simon for letting us have an unforgettable experience in Uganda.
Gorilla Trekking Uganda - Definitive Uganda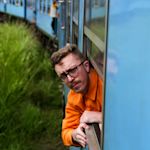 Christopher Scott Carpenter
Feb 2021
I selected Follow Alice for my Tanzania adventure based on the stellar reviews they've received - I am thrilled to add one more stellar review to thei

...
r profile. I could not have asked for a better two weeks in Tanzania. The four-day safari was perfect - Kazi, our guide and driver, is a master at his craft. He was able to spot a huge variety of animals for us, including the Big Five. He's so skilled that he would often provide guidance to the other guides. He kept his ears open and secured some incredible photography opportunities, including a leopard on a tree and a pride of lions on a boulder. He answered every question and indulged every request. I feel as though we parted as friends. The trek up Kilimanjaro was life-changing - the guides, Jerry, Alex, and Robert, were like father figures, protecting us, teaching us, and leading us. I trusted them all, and the whole team, totally. We hiked with Jerry the most, and he truly was the gravitational center that kept the whole operation intact. I can tell he is a kind and gentle soul. Alex brought good laughs, and became a friend during the trek. The whole team provided a great community during the hard days - it rained every day we were on the mountain, but the friendliness, positivity, good humor, and empathy to my group's emotional journey made the climb a success. Special shout-out to Rama, the waiter, and all morning wake-ups with tea and coffee, and the delicious soups and snacks from Rajab, the cook, he would serve in the dining tent. On a more serious note, the team had to deal with a very serious medical situation while on the climb, something I have read doing research is an extremely rare event; nonetheless, any climb of this magnitude carries risks, and Robert and his Follow Alice team, I can confidently say, saved a man's life. The hardships, the obstacles, the emotional ups and downs - it made the sunrise at the summit with this wonderful group of people all the more magical.
Climb Kilimanjaro - Lemosho Route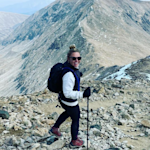 I am lucky enough to have visited Tanzania in February 2021 and after research decided to use Follow Alice because of the outstanding reviews. I'm hap

...
py to report that even the most positive reviews don't do this group justice. From the very beginning Tash from the Follow Alice team made our experience as easy as possible - she was incredibly communicative and even proactively reached out to me as the travel requirements in and out of the US changed due to Covid. Once we got to TZ, we spent the first 4 days on safari with our incredible guide Kazi. WOW, what an experience! Not only did we see every animal we could have ever wished to see (lions, cheetahs, rhinos, a jaguar, etc) but Kazi was incredibly knowledgeable about everything from the largest of animals to birds to insects in Tanzanias national parks. Not to mention, he's hilarious! The safari was truly 4 days of amazing scenery, close-up animal experiences and non-stop laughter. If you are considering going on a safari while in TZ you could not ask for a better team than Follow Alice and Kazi! We spent the next week climbing Killimanjaro's Lemosho route and what an adventure it was!! Truly by the end of the trip every single guide and porter felt like family - I will forever remember how kind, thoughtful and fun loving the entire crew was. Robert, Jerry and Alex were our guides and each of them was knowledgeable about the mountain, our health and what to expect over coming days. Additionally, they were all a pleasure to spend time with - our climb was filled with tons of laugher, singing and joking around!! Also, the tent set up was comfortable and very clean and the food was delicious, thanks to our chef and kitchen crew (special shout out to Rajab and Rama!). I'll also mention, I had the unfortunate experience of getting quite sick on the mountain and Jerry, Alex and Rama took care of me through the entire ordeal - checking in on me constantly, bringing me ginger tea and eventually, Alex, carrying my backpack down the mountain so I could get down safely. For an unfortunate situation, they made sure I felt safe, got back to health quickly and still had an incredibly positive experience. I truly cannot say enough positive things about this team - I will absolutely be traveling again with Travel Alice and *hopefully* the team in Tanzania!!
Tanzania Safari - Visit the Serengeti
Love

travel?

Join our Newsletter

Get the latest news about hidden adventure gems, discounted launch trips and much more straight to your inbox
FAQs
Typically, how big are your scheduled departure groups?
Do you offer tailormade, private adventure trips?
Do you organise adventure trips for families?
Does Follow Alice organise adventure honeymoons?
Is there a single supplement for solo travellers?
Do you offer budget adventure tours?
What forms of payment do you accept?
Are international flights included in your prices?
Does Follow Alice help me prepare for my adventure?