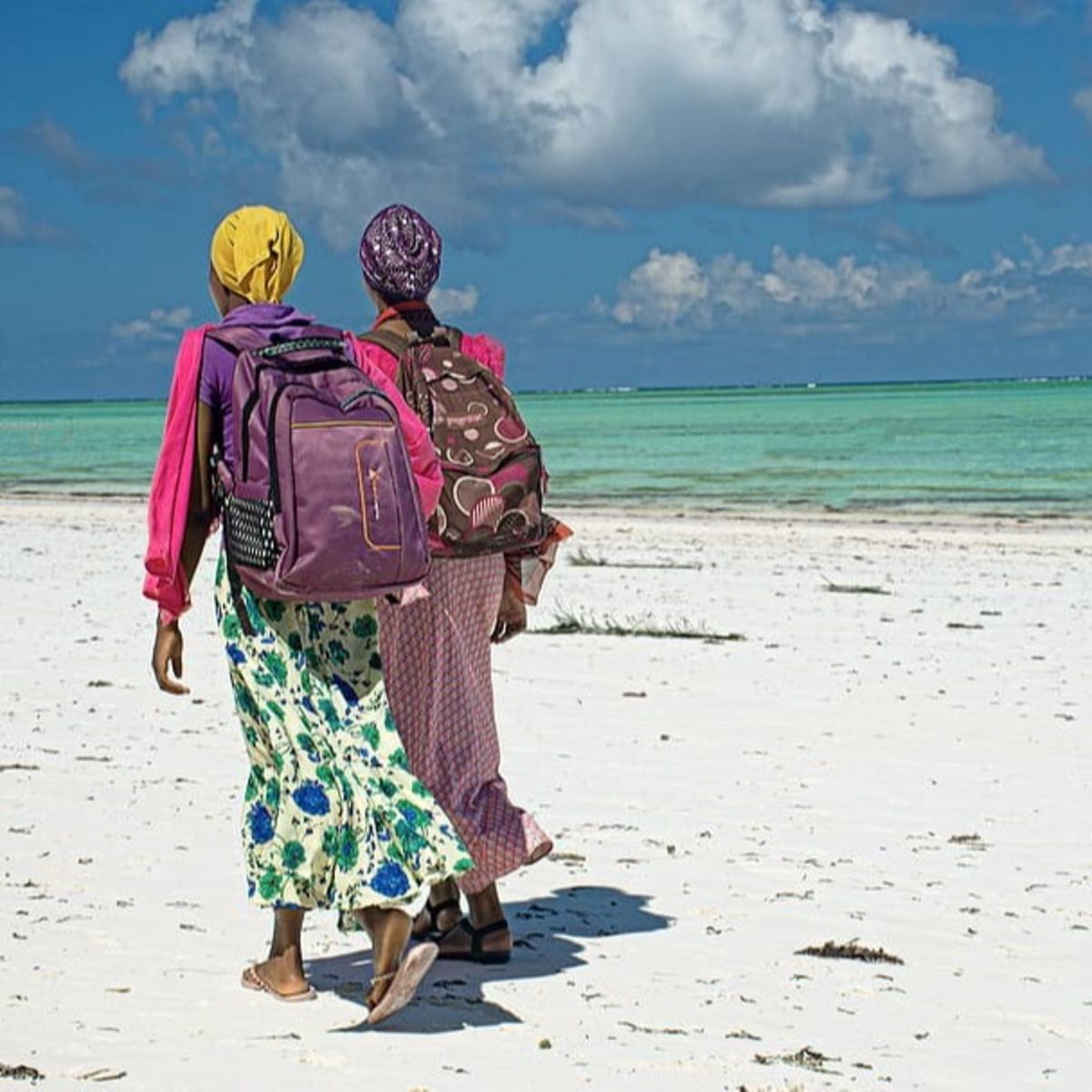 How safe is Tanzania?
Mar 24, 2022
Reading time: 9 minutes
Tanzania is a pretty safe country for visitors, which is one of the reasons we chose to develop trips there. We discuss with you the safety of Tanzania as a whole, malaria, Covid-19, and the safety of cities and towns, Zanzibar, Kilimanjaro and game parks.
We're often asked about the safety of the countries where we host trips. Totally understandable! We're happy to assure you that we're probably as concerned with your safety as you are. We work really hard to ensure that our local leaders and travellers are always safe and secure in every way imaginable. And we're confident that Tanzania is a safe country – safe to live in, and safe to visit as a tourist. Which is why we organise trips there. 🙂
But to give you greater confidence to plan a trip to this gorgeous East African nation, let's answer a few more questions you have, from general questions on safety in Tanzania to more specific ones like the safety of going on a safari ...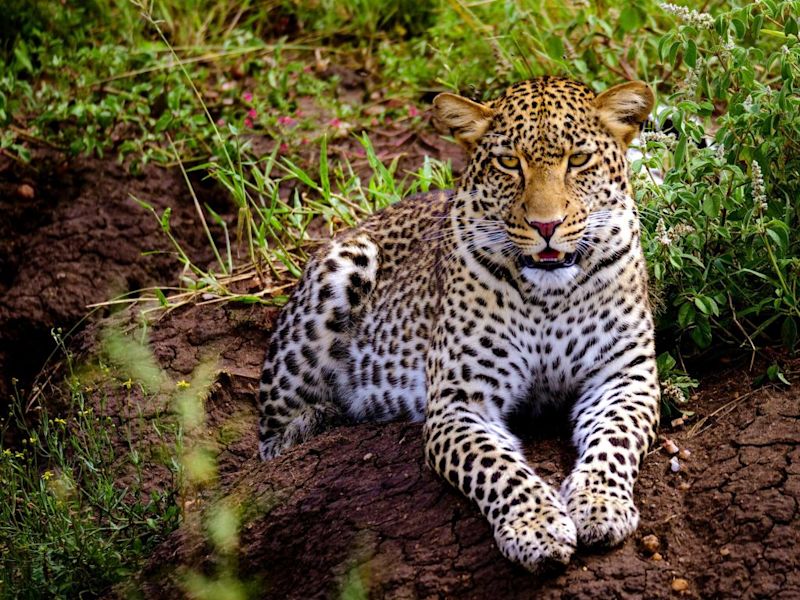 The wild animals of Tanzania are definitely NOT safe, but so long as you're sensible and listen to your safari guide, you're 100% okay 😃
Is Tanzania a safe country?
Yes, Tanzania is a reasonably safe country. In fact, it's regarded as one of the safest African countries, both for locals and tourists.
According to the 2019 Global Peace Index, Tanzania is the seventh safest country in Africa.
Most tourism hotspots are extremely safe
As is the case in many countries, there are a few regions within Tanzania's borders that occasionally experience some trouble. These are best avoided to ensure you don't run into issues.
The good news is that tourist hotspots like Mt Kilimanjaro and the famous Northern Circuit game parks (which include Serengeti National Park) are extremely safe.
The Zanzibar archipelago, off the east coast of the country, is a touch less safe. It's had some crime and terrorism incidents over the years, though not enough for us to consider it a no-go area. The best thing here would be to stay at a good establishment and discuss each day's plans with the manager before heading out to ask for tips, advice and any relevant updates.
We provide more detail on the safety of each of these locations in just a minute.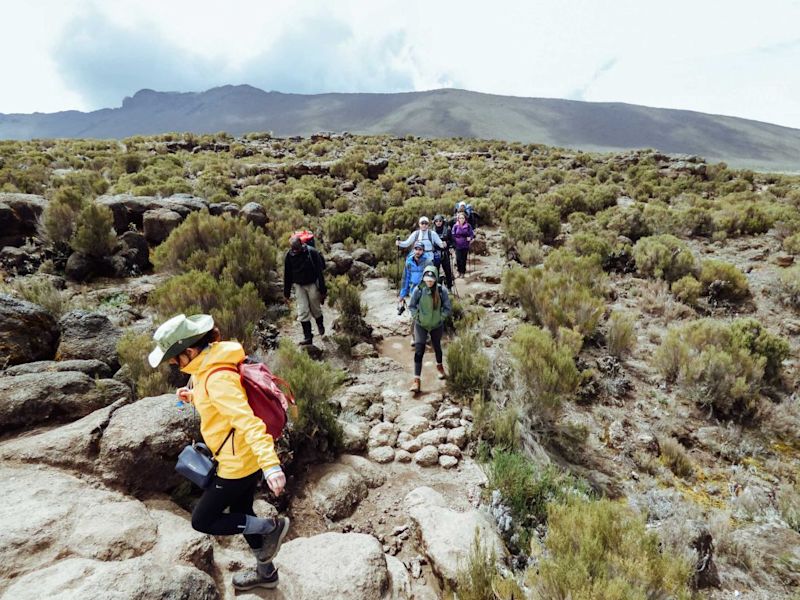 The Mt Kilimanjaro region is a wonderfully safe area
Potentially unsafe regions we recommend avoiding
There are two places in Tanzania that we recommend avoiding as tourists.
Firstly, we don't recommend visiting the far south of the country along the Mozambican border. This is because there has been some cross-border terrorist activity there in recent years. Fortunately, the country's main tourism attractions are far, far north of this region, and so travellers needn't worry that such matters will affect them.
One other possible safety and security concern is the country's commercial capital, Dar es Salaam. A large city, the usual sorts of city-based crimes can be a problem here, like theft, assault and vandalism. But the good news is that most tourists have no need to travel through Dar es Salaam.
Case in point, you can fly to Zanzibar's Abeid Amani Karume International Airport or to the north's Kilimanjaro International Airport. The latter is the staging post for Northern Circuit safari trips as well as Kilimanjaro climbs. Skip Dar es Salaam altogether, is our opinion.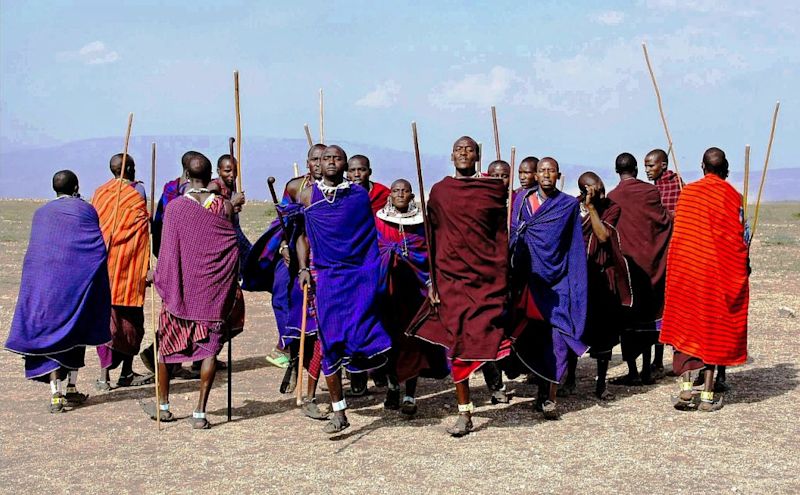 The Maasai are Tanzania's most famous people group
Is it safe to travel to Tanzania?
Yes, it's safe to travel to Tanzania in our opinion. We've never had any issues in terms of taking clients on safari and Kilimanjaro climbs there. One of the reasons our trips have been hassle-free is that we work with amazing local leaders like Kazi, Robert and Chris, who are always looking after our travellers' safety and security.
At no point during your Tanzania trip with us are you alone, unless of course you choose to be. We fetch you from the airport and chauffeur you around during your stay, before driving you back to the airport. In this way you're always looked after by men and women who know the country intimately and so know how to keep you safe.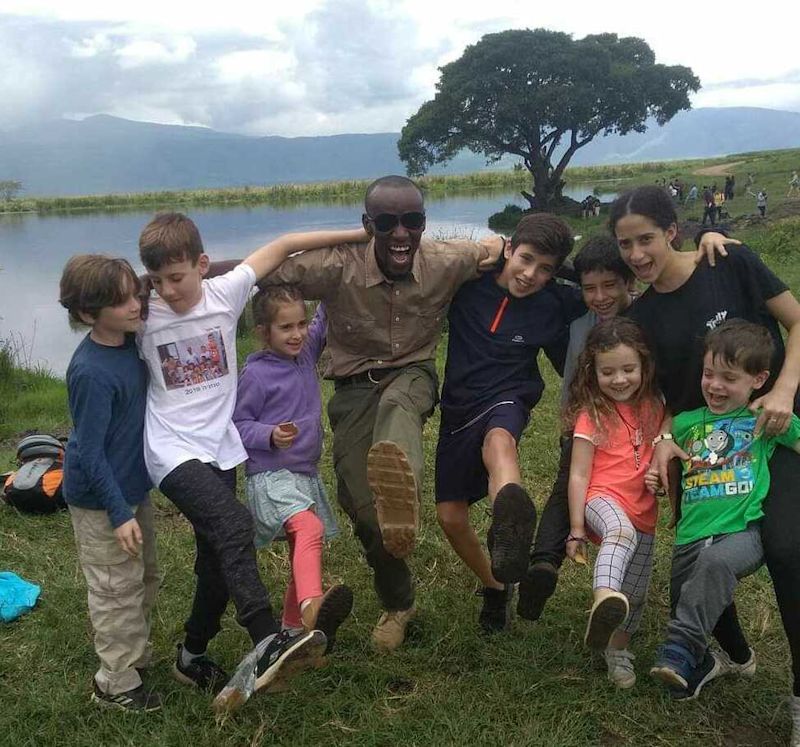 Follow Alice local leader Kazi keeps you safe while on safari, and also ensures you're having fun!
Common sense safety guidelines
Of course, no matter where you travel to you should always be sensible. We suggest following the same sorts of guidelines you'd follow anywhere else in the world, especially if travelling on your own (versus with a tour operator). For instance:
avoid deserted stretches of beach and other isolated places

take a taxi at night instead of walking

don't show off your valuables or leave them in an empty vehicle.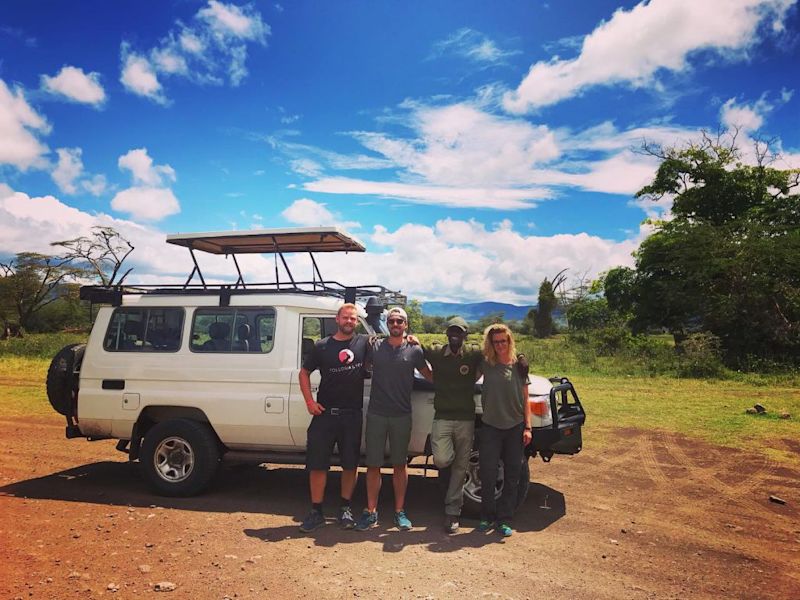 Kazi also ensures you see lots of great wildlife!
Also, when on safari, don't try to cuddle a baboon, ride an ostrich, or feed the crocs grapes! (But seriously, no selfies with the wildlife.) Be sensible, stay inside the 4x4, and always, always listen to your safari guide's instructions and advice.
We really do advise travelling with a company that has locals serving as tour guides. Such men and women are invaluable in keeping you safe during your travels.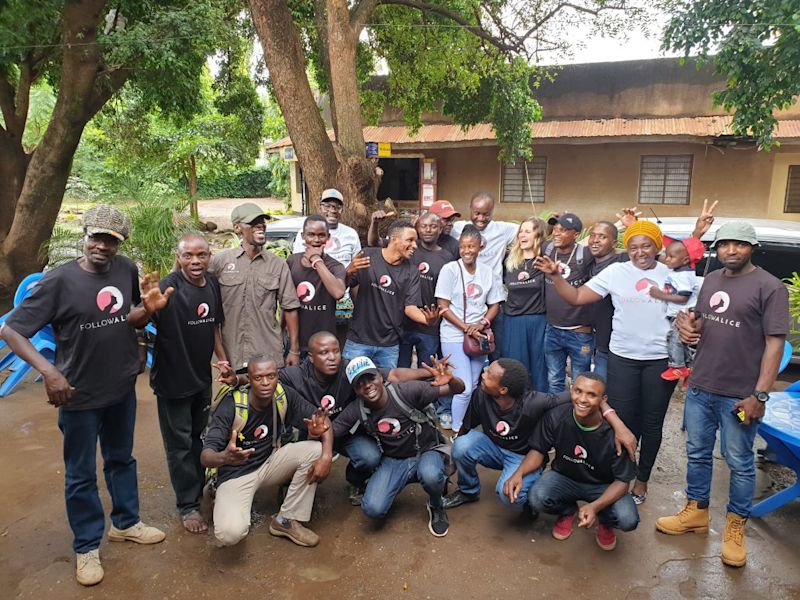 The Tanzania Follow Alice team are a friendly and professional group of folks who look after you in every way during your time in Tanzania
Safety and security on safari
A safari is only dangerous if you don't know what you're doing. And here we're talking about the wildlife, not people.
The best way to stay safe on a safari is to travel with a reputable tour operator like Follow Alice. In this way you have a tour guide with you at all times, advising you not to pet the lions or swim in croc-infested rivers. Your tour guide also has the right vehicle and knows how to avoid annoying muddy breakdowns.
It really is wise to go on safari with a trained safari driver and guide, not only from a safety point of view, but also to better spot animals and learn about what you're seeing.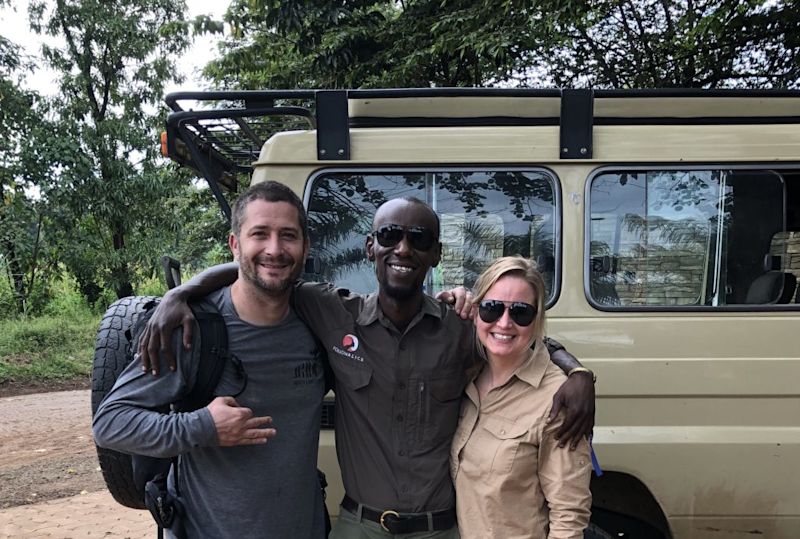 Everyone falls in love with Kazi, our local safari leader – you just can't help it 😉
Safety and security on Kilimanjaro
Climbing Kilimanjaro is a serious enterprise, and we take climber safety seriously. But there are no issues like crime and theft when it comes to climbing the mountain. You hike within the Kilimanjaro National Park, which is a safe and well-managed park. And the climbing community is not a thieving one, but rather a wonderfully friendly and supportive one!
Safety issues on the mountain are more to do with altitude sickness and having the correct clothing and gear to protect you against the elements. If you'd like to know more, please read Kilimanjaro safety.
At Follow Alice, our Tanzania local leader Chris Sichalwe or his cousin Robert leads every Kilimanjaro climb. They're a highly experienced pair of guides, with decades of Kilimanjaro climbing experience between them. You really don't have to worry about a thing when there's one of these guys looking after you!!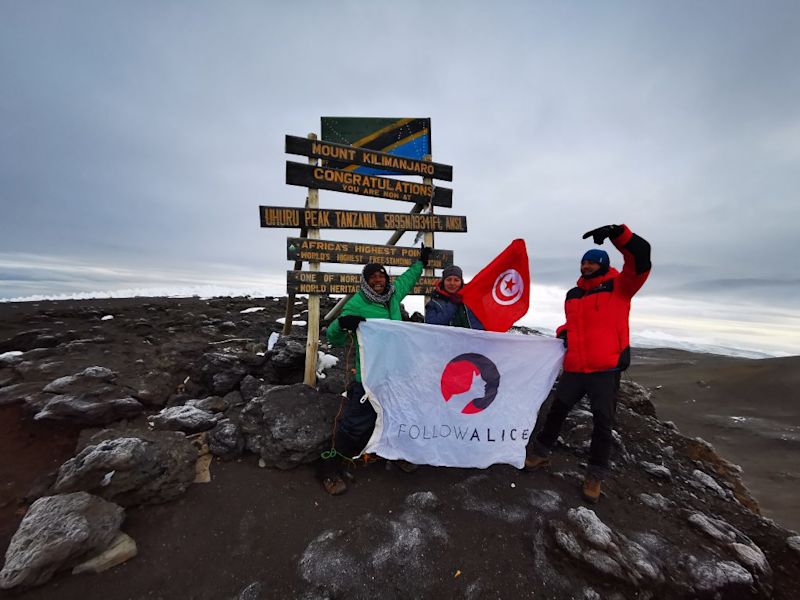 Your lead guide and the rest of the mountain crew have your safety as their top priority when you climb Mt Kilimanjaro
Safety and security in Zanzibar
Zanzibar is a decently safe place for tourists at present, though it's one of those regions where you should keep an eye on the news to see how things are developing.
Two things to note: be aware of pickpockets in Stone Town, and we don't recommend sailing too far from shore, as the waters of East Africa are troubled by pirates. Water sports close to shore, however, like kitesurfing, are perfectly fine.
Your biggest danger in Zanzibar is probably neglecting to put on enough sunscreen, or forgetting to hydrate properly between all the beachside cocktails!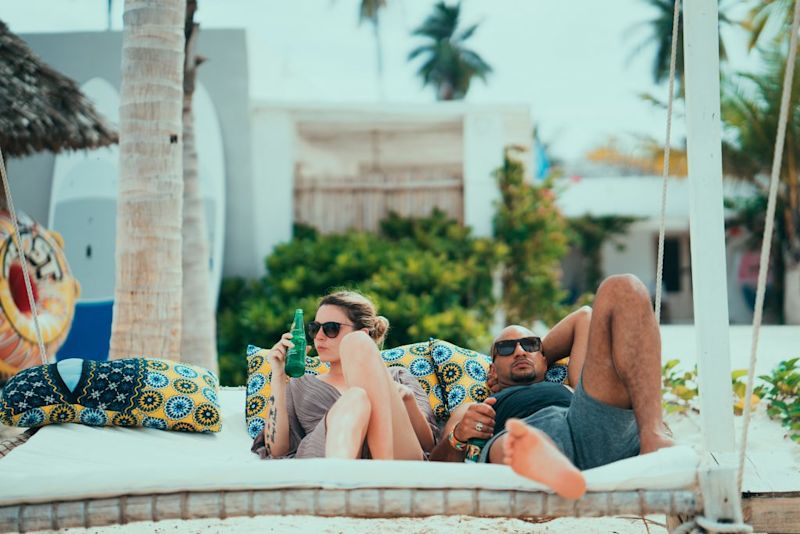 Zanzibar attracts visitors from around the world, making safety a big priority among its officials and businesses
Safety and security in cities and towns
The cities and towns of Tanzania are reasonably safe in our opinion, and don't tend to suffer from violent or serious crime. Especially the smaller cities and towns like Arusha and Moshi, our bases in the north for hosting Tanzania safaris and Kilimanjaro climbs. The bigger cities like Dar es Salaam require a little more vigilance.
Urban settlements around the world invite pickpockets and chancers. Tanzania is no different. Here are some commonsensical tips for looking after your person and belongings in Tanzanian cities and towns:
Check with your hotel or tour guide before heading out if an area is safe for walking

Don't wear or carry anything of great value like your grandmother's pearl necklace

Don't wave a fancy cellphone or camera around as an invitation to chancers to nab it

Avoid walking around alone at night. Rather take a taxi belonging to a reputable company.
It's always best when travelling anywhere in the world to conceal your valuables, and keep your money and passport close to your person (e.g. tucked in your undies or in a money pouch under your shirt). Crossbody bags aren't great as people have been known to fall or similar if the strap doesn't break when the bag is being snatched.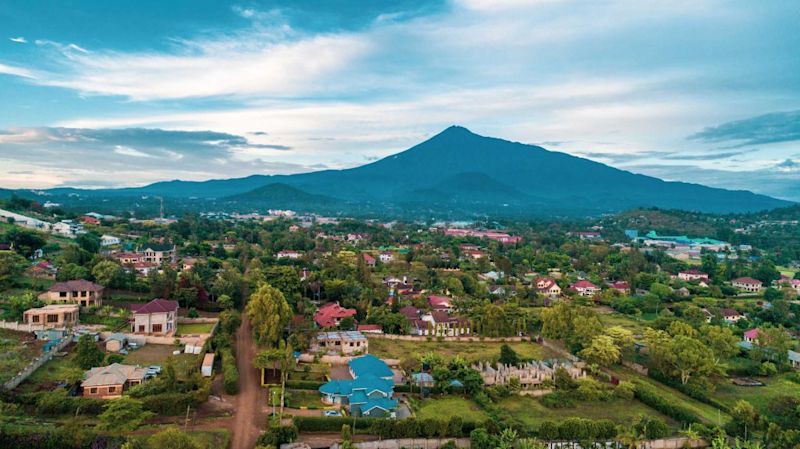 Arusha is the small city that serves as the gateway to both the Northern Circuit game parks and Mt Kilimanjaro
Covid-19 in Tanzania
Tanzania is currently open to international tourists. Please read Can I climb Kilimanjaro during the coronavirus pandemic? (Update) to learn about the safety measures in place and what's required of you in terms of Covid-19 testing.
We are currently offering both Tanzania safaris and Kilimanjaro climbs for anyone wishing to travel to Tanzania in 2021.
Malaria
Tanzania is in a malaria zone, so we recommend taking anti-malaria meds before travelling here. Also be aware that the Government of Tanzania requires proof of yellow fever vaccination upon arrival if you are travelling from a country with risk of yellow fever. This also applies if you have a long layover (over 12 hours) in a country with a known yellow fever risk.
Aside from that, there are no specific vaccine requirements for entry into Tanzania.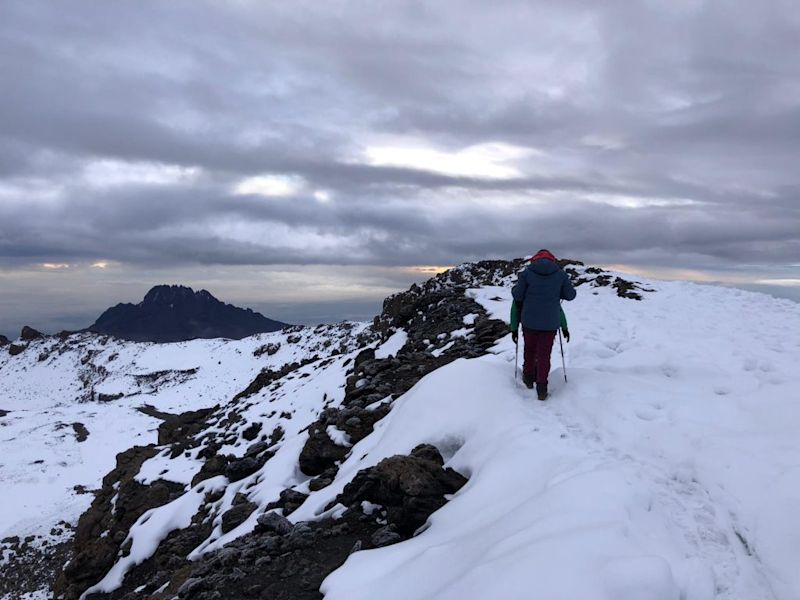 The good news is that most of Mt Kilimanjaro is too high and too cold for malaria-carrying mozzies