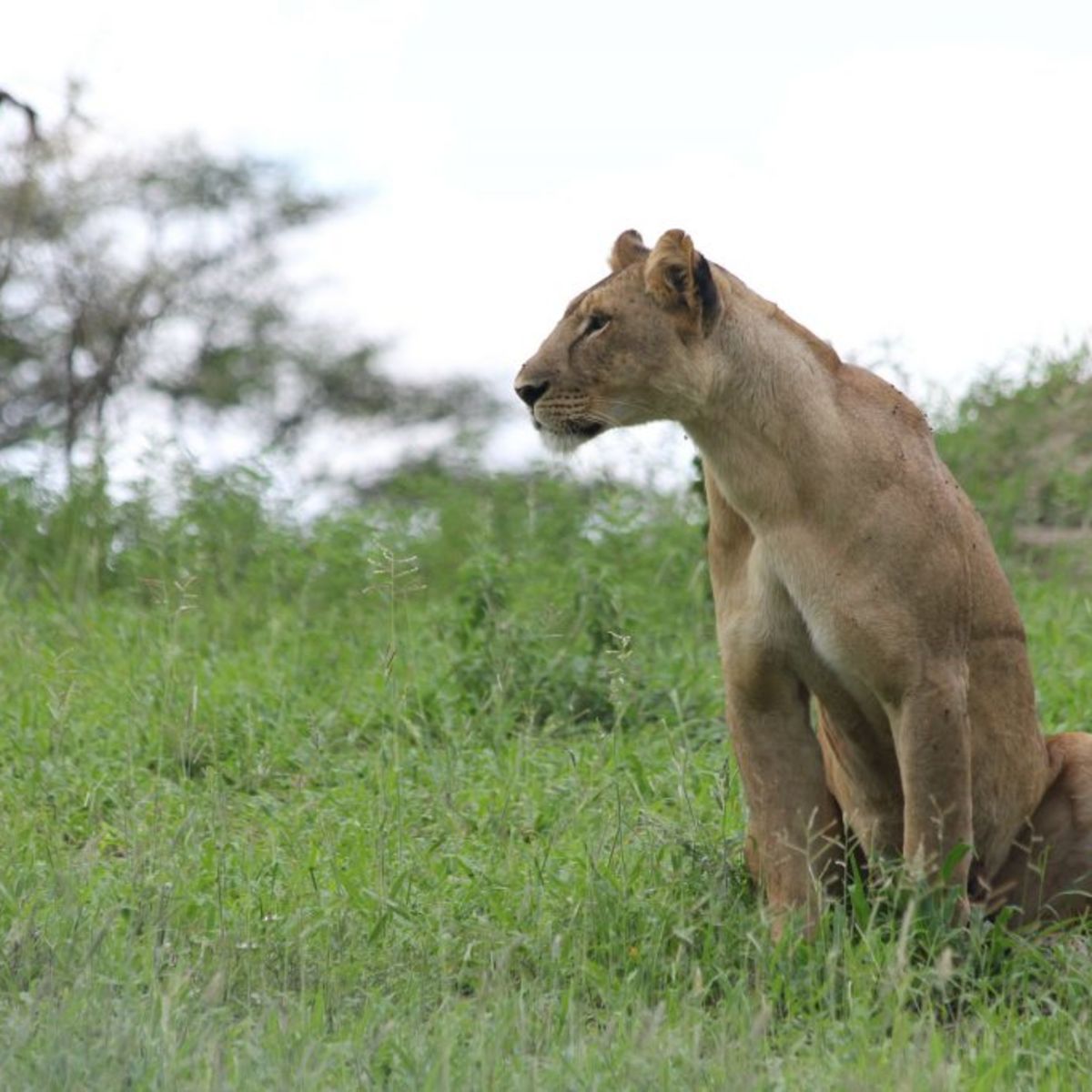 Visit the Serengeti
5 days
This trip takes you on an adventure to the main safari attractions northern Tanzania has to offer. We visit the famous Serengeti, the incomparable Ngorongoro Crater, and the beautiful Tarangire National Park. The game-spotting is excellent, and includes the Big Five. This is Africa at its finest!
Detailed Itinerary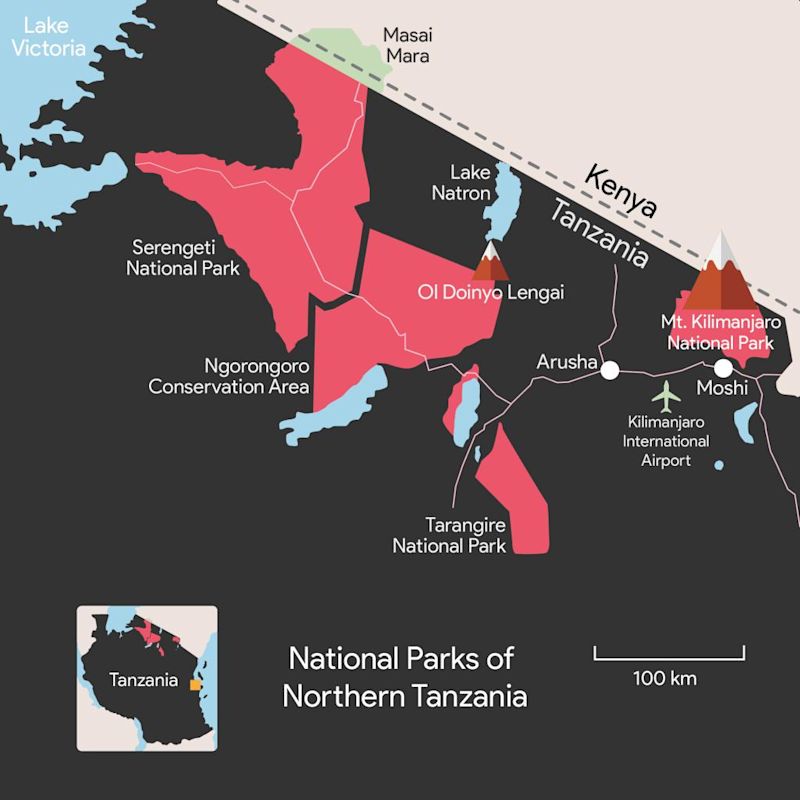 Day 1: Tarangire
We start by exploring Tarangire, a gem of a park on the Northern Circuit, especially if you love elephants! The atmosphere and habitats here are completely different from those of other parks in the region. It's also a lesser-known park, which means you enjoy a quieter safari, with fewer vehicles around.

Day 2: Serengeti
After breakfast, it's off to the famous Serengeti National Park, home of the Great Migration. The drive there is a spectacle in itself, with a stop at Ngorongoro Crater so you stand on the rim and eyeball the amazing and expansive view! Then, onwards you go, until you crest a hill and the vast Serengeti sprawls away invitingly in front of you and into the far distance.

Day 3: The Great Wildlife Migration
Witness enormous herds of wildebeests, zebras and antelopes as they stretch across the plains of the Serengeti in search of pasture. And watch lions and other predators track their movements, waiting to pounce. Come at the right time of year and you could also witness a frenzied river crossing, where the herds surge across croc-infested waters!

Day 4: Ngorongoro Crater
Today is exciting, as we go on a game drive in Ngorongoro Crater! Look for leopards as we snake our way down the tree-lined crater wall. And then at the bottom, as we travel through grassland and woodland, look for the crater's many lions and for its bull elephants, who have unusually long tusks. There's also the option later in the day to visit a Maasai village.

Day 5: Ngorongoro Crater
Wake up in the beautiful surroundings of Ngorongoro Crater, a truly spectacular natural phenomenon. The crater is a virtual Noah's Ark, inhabited by almost every species of wildlife indigenous to East Africa including the rare black rhino. Spend a day exploring this breathtakingly beautiful setting and – fingers crossed – spotting all of the Big Five.

Inclusions
Professional, English-speaking safari guide and driver
A private safari car with pop-up roof and all petrol (fuel)
What others have to say
See our reviews on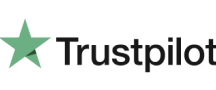 During our Tanzanian safari, Karim was absolutely fantastic and led us so well through a packed 5 days. We learned so much and were able to see so muc

...
h due to his immense knowledge and skill as a guide. We are very thankful for that experience!
Tanzania Safari - Visit the Serengeti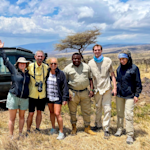 The 5-day safari was fabulous. Thanks so much to Kazi for making it so informative and fun - what a learning experience. I strongly and enthusiastical

...
ly recommend the Follow Alice team! Thank you!
Tanzania Safari - Visit the Serengeti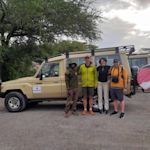 The 5-day safari with Kazi was a "holiday" gift after the summit :) It was my first safari ever and I am really happy I chose to do it and see Tanzani

...
a from a different angle. Kazi was always fun and knowledgeable and really devoted to showing us as much as nature can offer :)
Tanzania Safari - Visit the Serengeti
Before climbing Kilimanjaro with Follow Alice, I had the opportunity to go on safari through Follow Alice as well and the experience was beyond anythi

...
ng I could have imagined so I figured it needed it's own review. The safari was in 3 parks over 4 days, and I thought it would be incredible just viewing the scenery but the real gift was our guide and the knowledge and stories he shared along the way. Kazi was able to name any bird I'd amateurly point out, he consistently shared information around plant life or facts about the animals we were seeing. It was the best experience to be in the car learning from Kazi, and then to top it all off we saw every animal you could imagine seeing in these parks. I cannot say enough great things about the safari experience, and have already talked to friends and family about going just for the safari. Thanks to Kazi and Follow Alice for a safari or "journey" of my dreams!
Tanzania Safari - Visit the Serengeti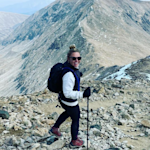 I am lucky enough to have visited Tanzania in February 2021 and after research decided to use Follow Alice because of the outstanding reviews. I'm hap

...
py to report that even the most positive reviews don't do this group justice. From the very beginning Tash from the Follow Alice team made our experience as easy as possible - she was incredibly communicative and even proactively reached out to me as the travel requirements in and out of the US changed due to Covid. Once we got to TZ, we spent the first 4 days on safari with our incredible guide Kazi. WOW, what an experience! Not only did we see every animal we could have ever wished to see (lions, cheetahs, rhinos, a jaguar, etc) but Kazi was incredibly knowledgeable about everything from the largest of animals to birds to insects in Tanzanias national parks. Not to mention, he's hilarious! The safari was truly 4 days of amazing scenery, close-up animal experiences and non-stop laughter. If you are considering going on a safari while in TZ you could not ask for a better team than Follow Alice and Kazi! We spent the next week climbing Killimanjaro's Lemosho route and what an adventure it was!! Truly by the end of the trip every single guide and porter felt like family - I will forever remember how kind, thoughtful and fun loving the entire crew was. Robert, Jerry and Alex were our guides and each of them was knowledgeable about the mountain, our health and what to expect over coming days. Additionally, they were all a pleasure to spend time with - our climb was filled with tons of laugher, singing and joking around!! Also, the tent set up was comfortable and very clean and the food was delicious, thanks to our chef and kitchen crew (special shout out to Rajab and Rama!). I'll also mention, I had the unfortunate experience of getting quite sick on the mountain and Jerry, Alex and Rama took care of me through the entire ordeal - checking in on me constantly, bringing me ginger tea and eventually, Alex, carrying my backpack down the mountain so I could get down safely. For an unfortunate situation, they made sure I felt safe, got back to health quickly and still had an incredibly positive experience. I truly cannot say enough positive things about this team - I will absolutely be traveling again with Travel Alice and *hopefully* the team in Tanzania!!
Tanzania Safari - Visit the Serengeti
FAQs
What animals make up the Big Five?
What's the Great Migration?