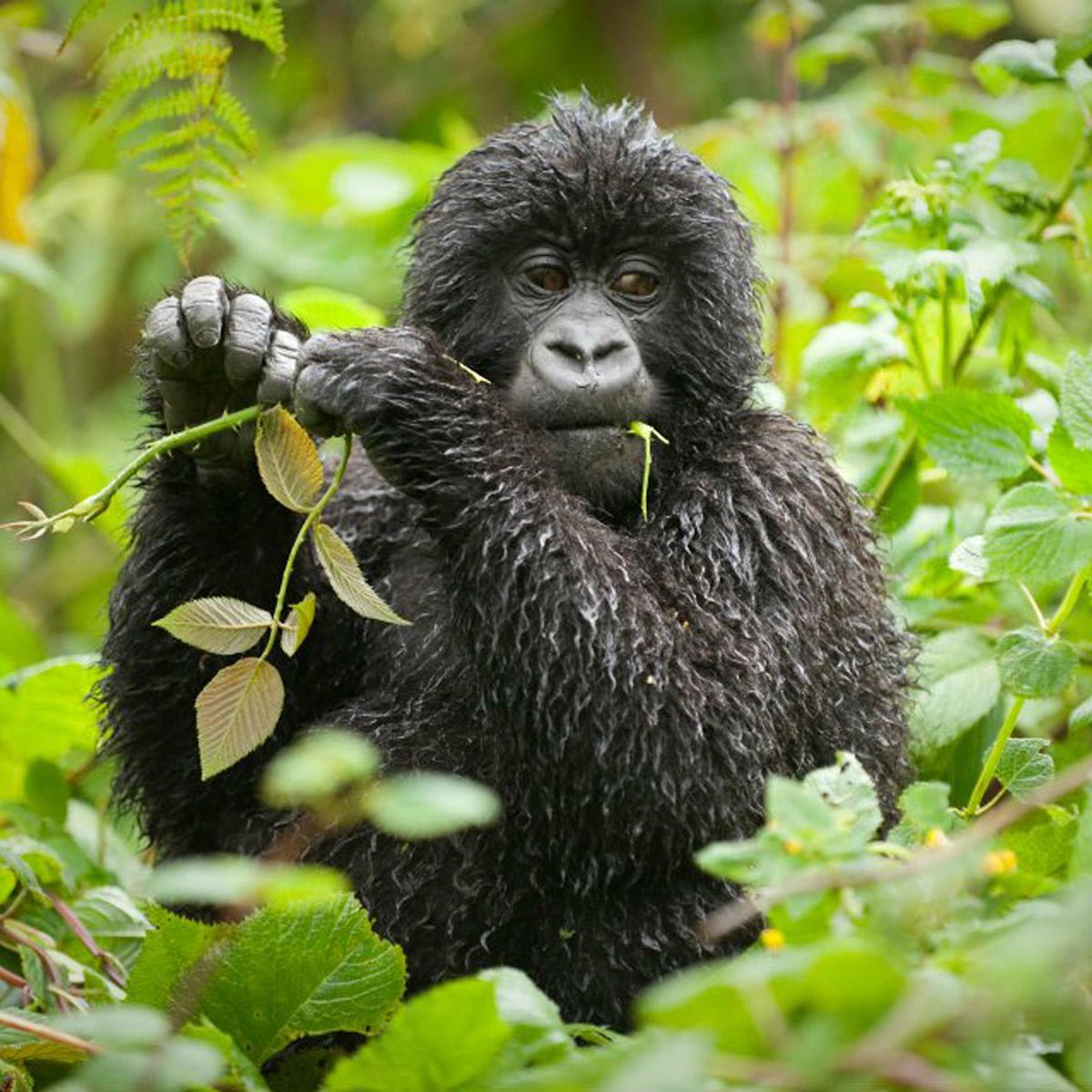 Uganda's incredible, diverse wildlife in pictures
Jul 11, 2023
Reading time: 5 minutes
Many folks associate Uganda with gorilla trekking, but this diverse nation also offers chimp trekking, fantastic safari experiences, and better birdspotting than almost any other country. We've put together a 'photo album' to introduce you to some of them!
It's incredible how much varied wildlife lives in Uganda. In fact, it's surprising that its borders don't bulge with it all! From rare primates like mountain gorillas to glorious showy birds like the grey crowned crane to large beauties like the Big Five – the country is home to a fascinating cast of characters that everyone with a bit of nous wants to visit!
Below are some of the country's most beautiful, rare and unusual animals in pictures, just to give you a visual intro to the wildlife that helps Uganda to live up to its name as the Pearl of Africa.
Primates of Uganda
Uganda is flush with many rare and fascinating Old World primates. The undoubted stars of the show are the critically endangered mountain gorillas, which live in the dense, misty forests of the southwest. But there's also chimpanzees, black-and-white colobuses, Uganda mangabeys, patas, golden and vervet monkeys, and many more. Just take a look ...
The best way to see Uganda's primates is on a guided walk or hike. On gorilla and chimp treks, you're almost guaranteed to see a troop.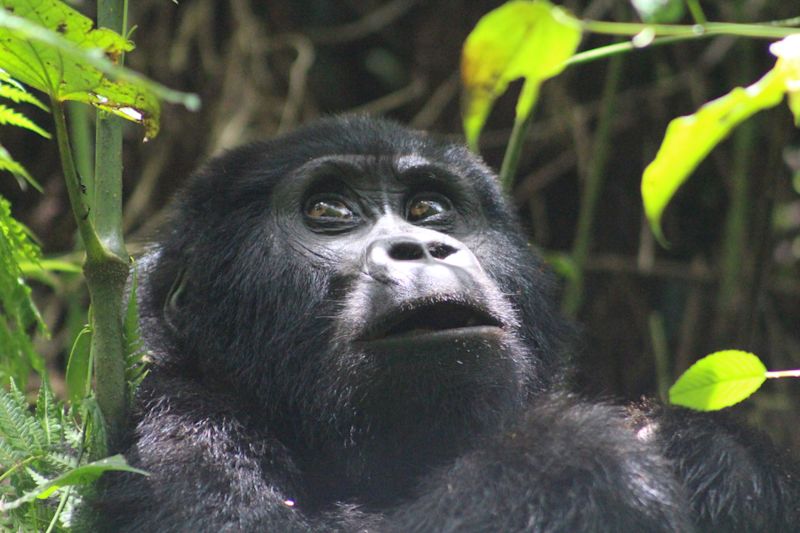 Mountain gorillas can only be found in Uganda, DRC and Rwanda – this pic and several below were taken by our lovely, skilled client Seraina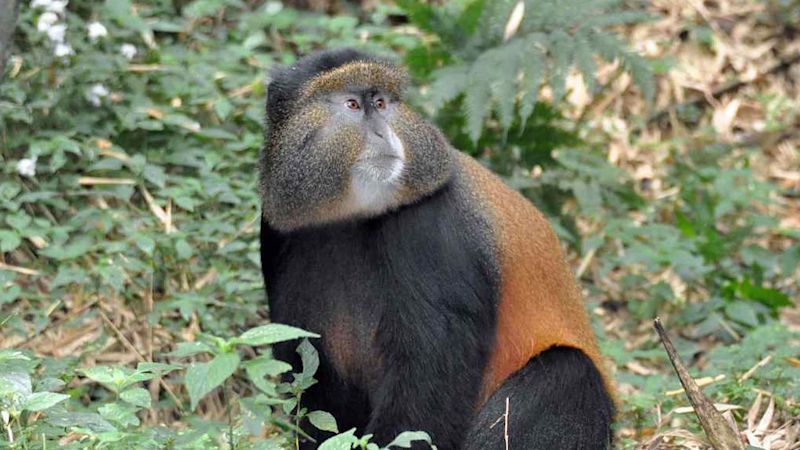 Golden monkeys can only be found in the Virunga mountains, which overlap the border region of Uganda, Rwanda and the DRC | Image by D. Bygott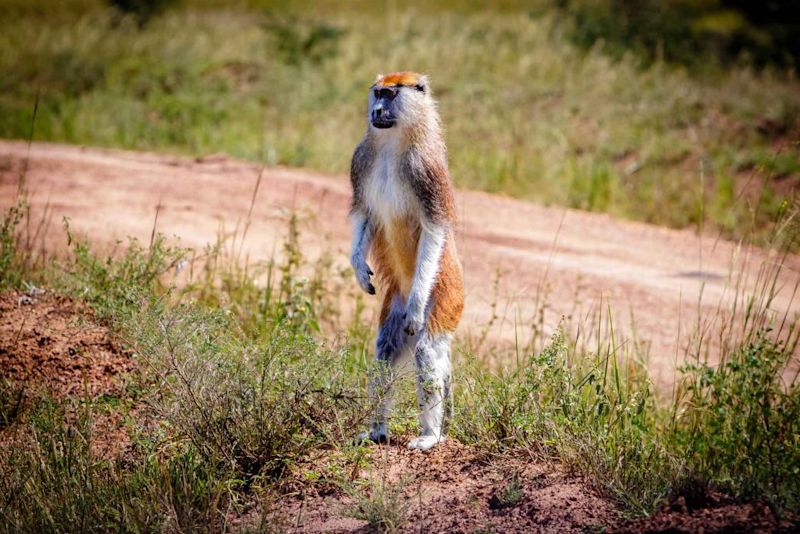 The patas monkey (also known as the wadi or hussar monkey) lives, unlike most of Uganda's primates, on the ground and in savannah
The red-tailed monkey (also called the black-cheeked white-nosed monkey) is mostly fructivorous | Image by C. Sharp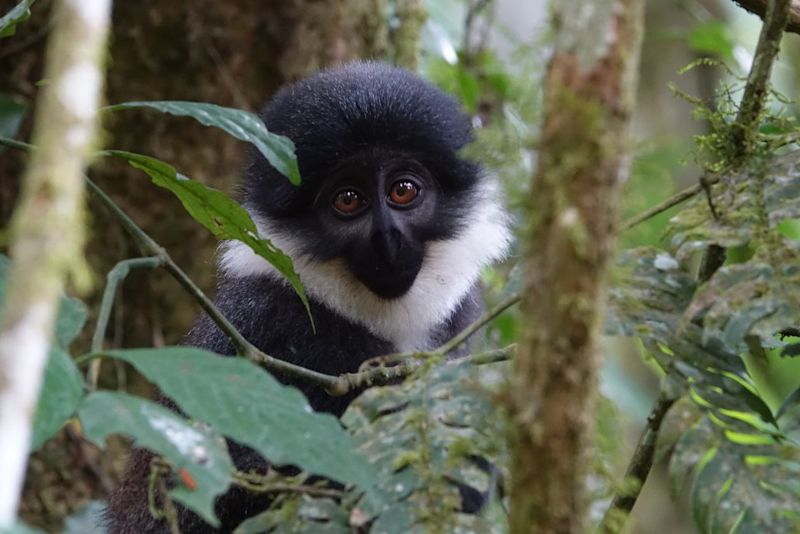 l'Hoest's monkeys (or mountain monkeys) have distinctive white 'beards'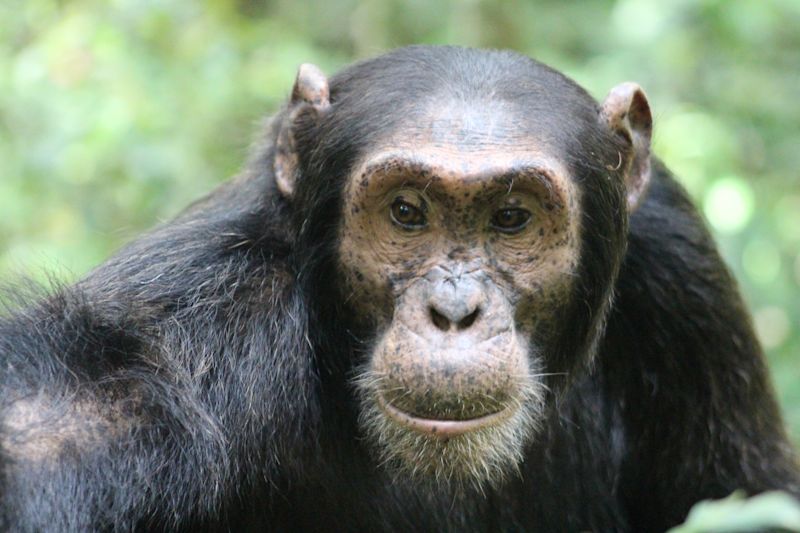 You can go on a guided trek in Uganda to see chimpanzees in their natural habitat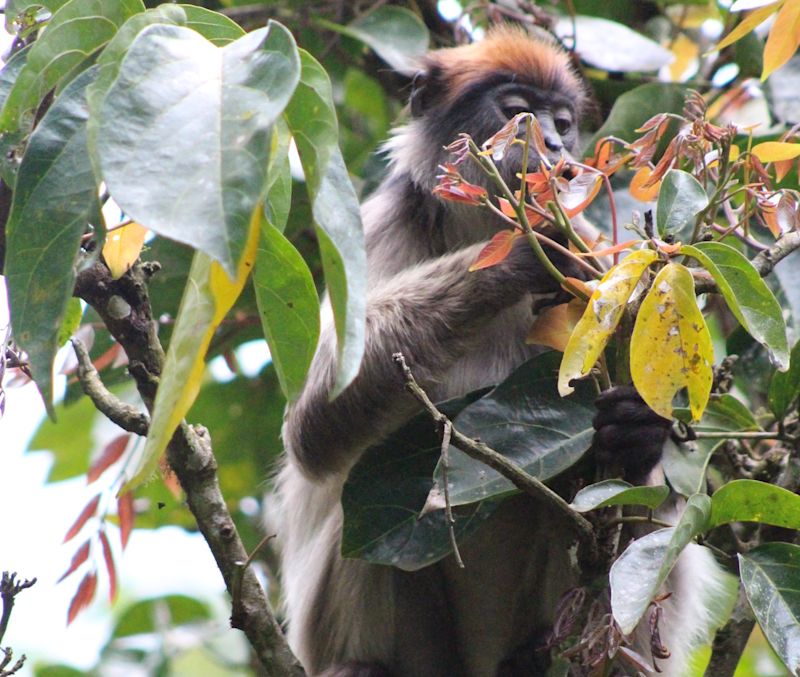 The Ugandan red colobus (or ashy red colobus) is an endangered species (photo by our client Seraina)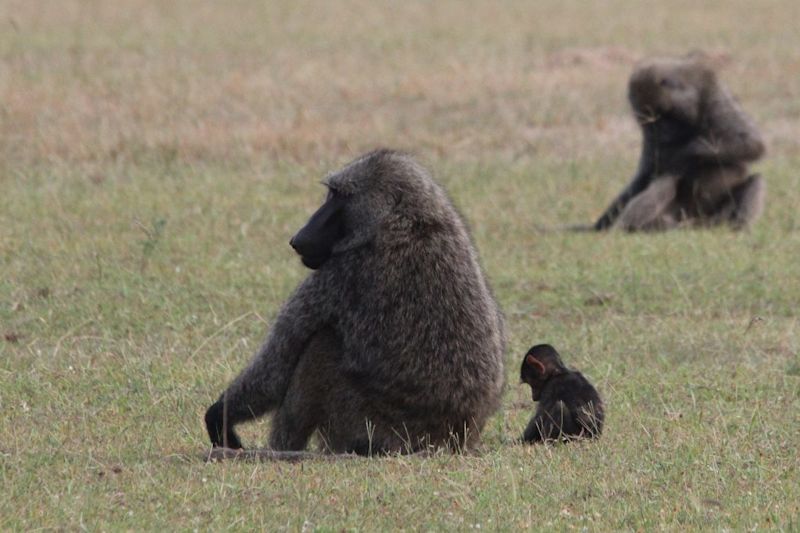 Olive baboons can be found throughout western and southern Uganda
Wildlife you can see on safari
There are many wonderful game parks throughout Uganda where you can go to see large game and other wild animals. Uganda has the Big Five, though to see its endangered black rhinos you must stop by Ziwa Rhino Sanctuary, which we encourage you to do. The very best game parks for seeing large game include Murchison Falls and Queen Elizabeth National Parks in the west, Lake Mburo National Park in the south, and Kidepo Valley National Park in the north.
A Uganda safari is one of the best treats you can give yourself. And Uganda not only offers game drives - you can also go on boat, walking and mountain biking safaris!
Below are some of the gorgeous wildlife you can look for on safari in Uganda ...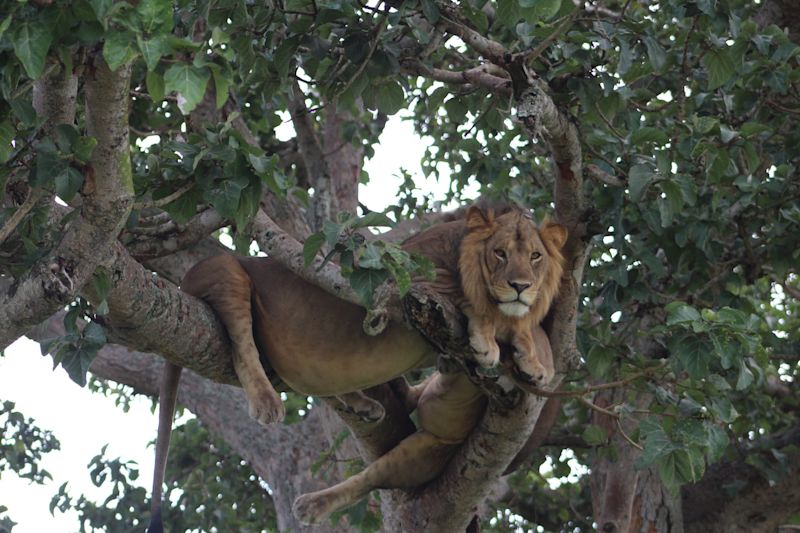 Look at how stuffed these lions are! 😂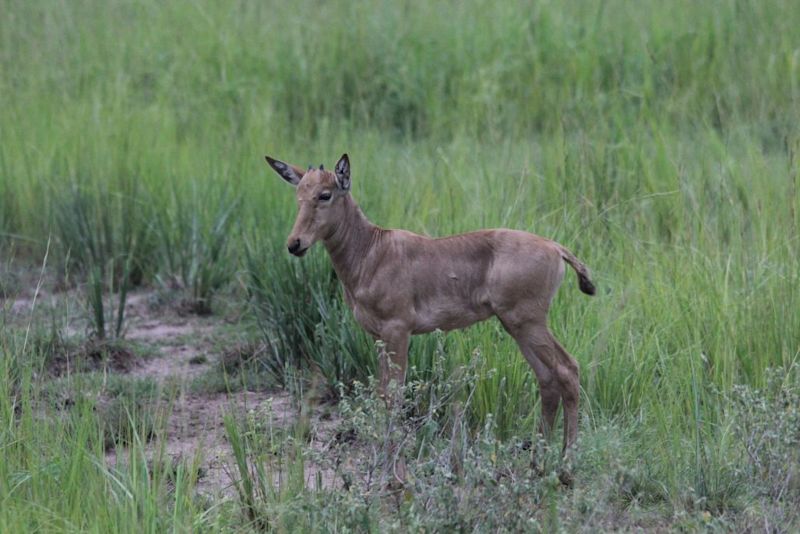 Jackson's hartebeests are common in Uganda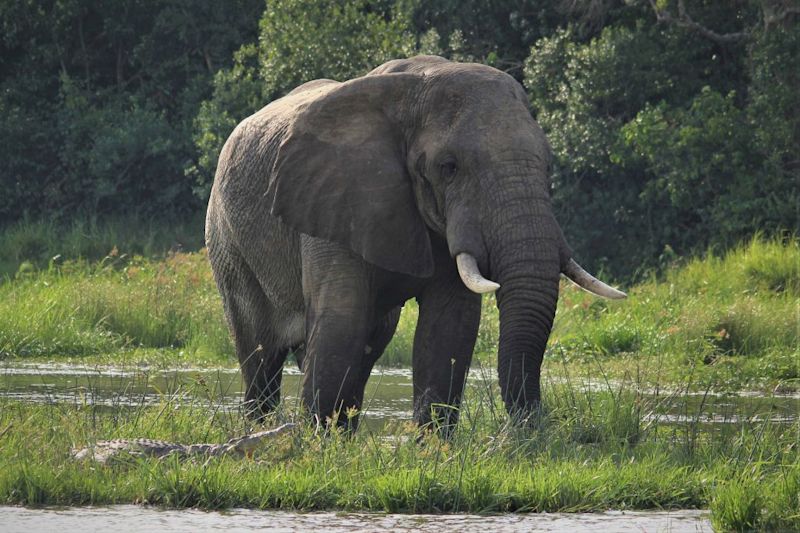 African bush elephants are the largest elephant species and can be found in all of Uganda's major game parks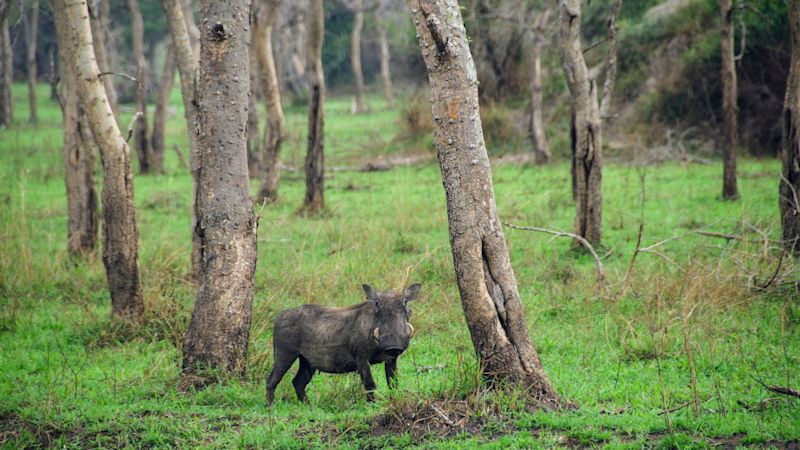 Did you know that warthogs reverse into their burrows at night to ensure predators meet with tusks rather than rump?!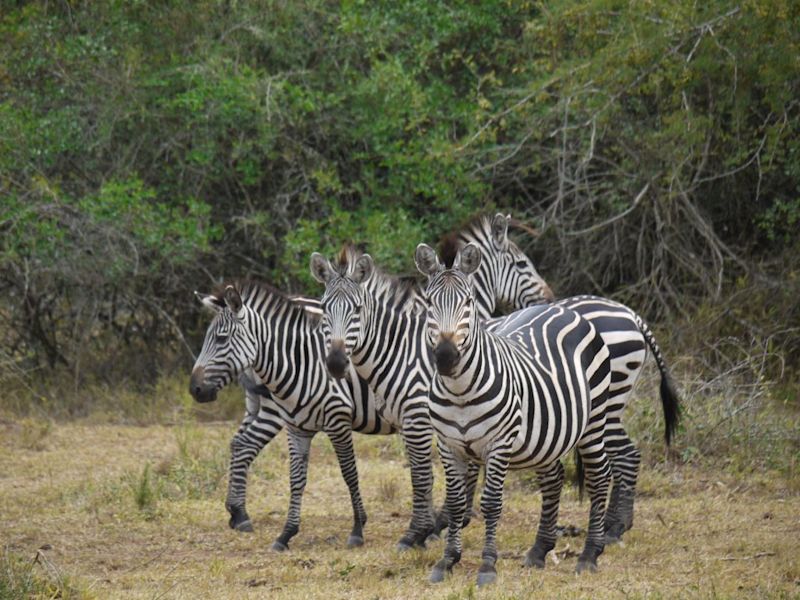 A small dazzle of zebras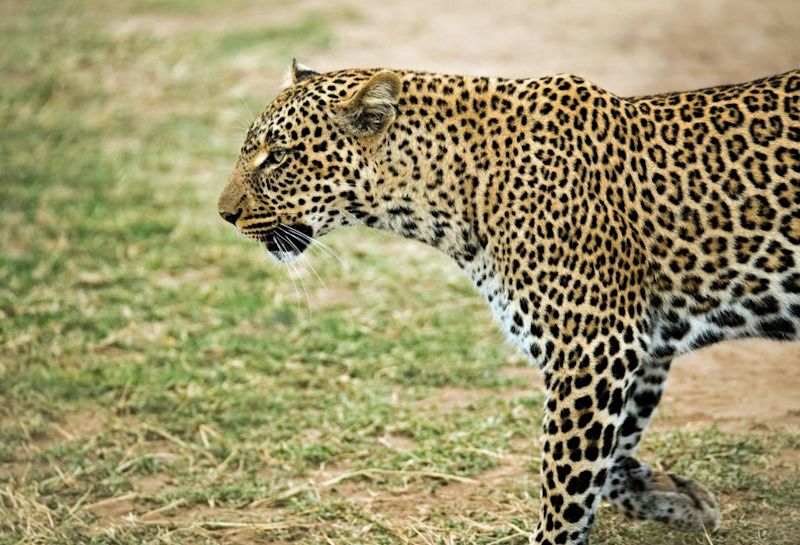 The saying 'a leopard can't change it spots' isn't great, because they have rosettes, not spots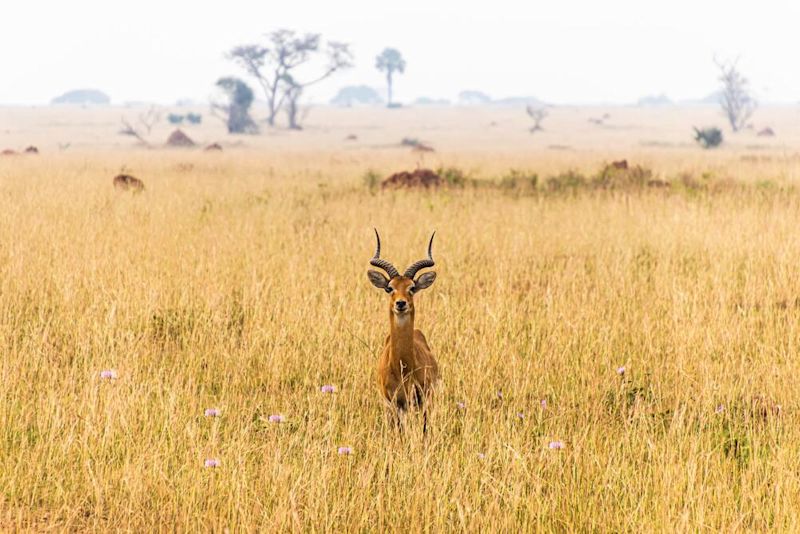 A Uganda kob poses like a pro among the tall grass and wild flowers of Murchison Falls National Park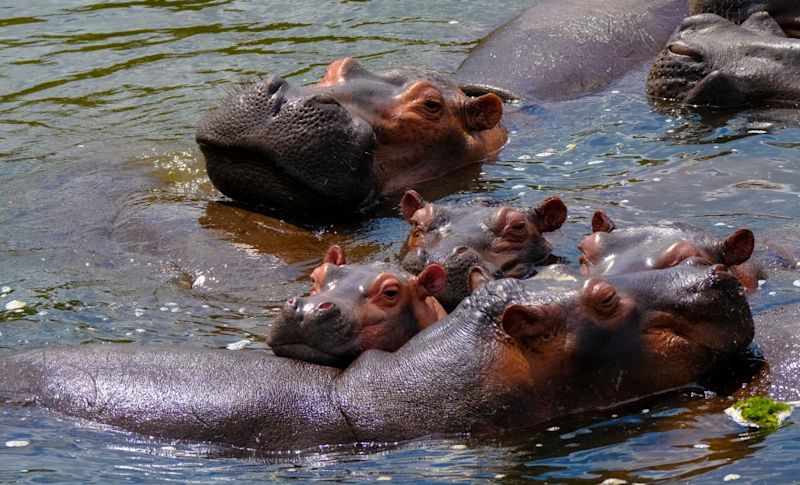 A bloat of hippos in Murchison Falls National Park – one of the best safari destinations in Uganda!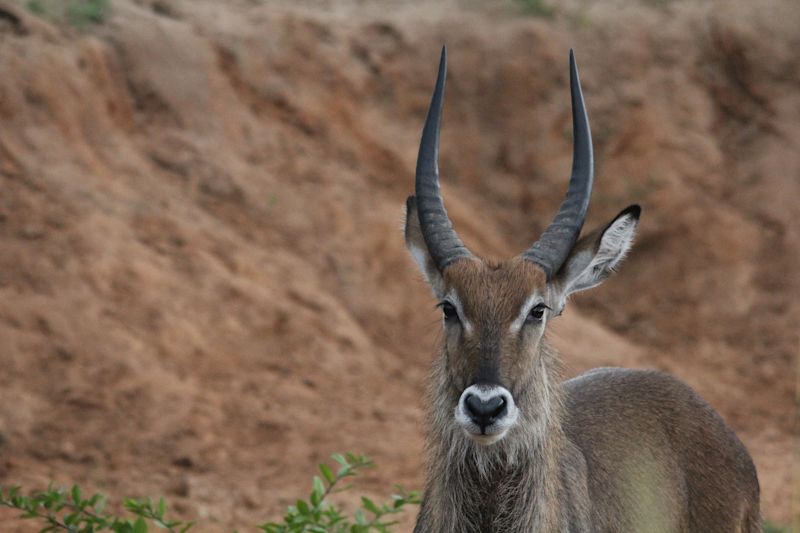 A waterbuck engages in a staring contest with the camera lens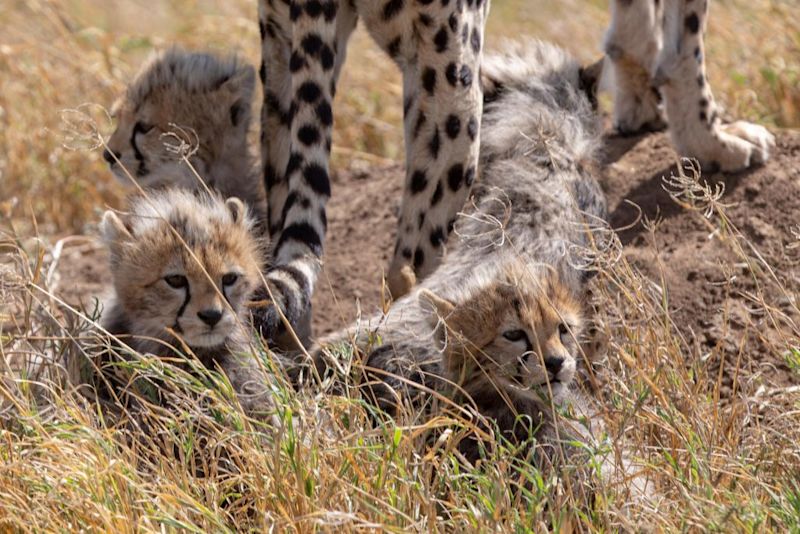 Did you know the cheetah cubs are actually born with darker fur, which lightens over a few months, and this darker fur helps them blend into shadows?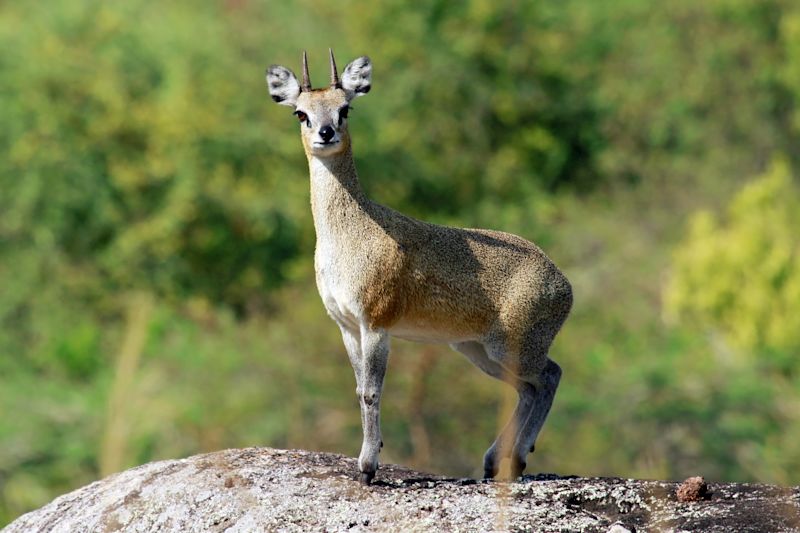 An adult male golden klipspringer in Lake Mburo National Park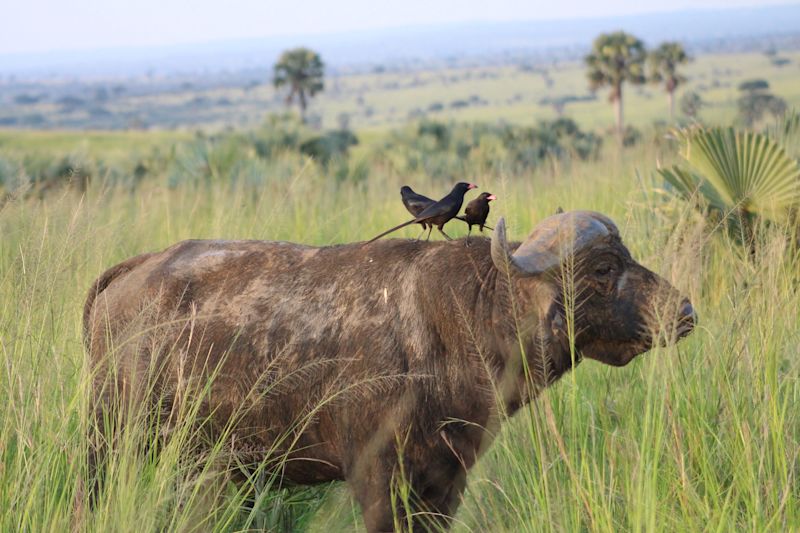 A serene-looking Cape buffalo in Murchison Falls National Park
Varied and beautiful birds
Uganda is the best African country for birding. We say this because of its wide range of bird species and its varied and remarkably accessible habitats (savannah, rainforest and semi-desert).
Some of the best spots for seeing birds in Uganda include Bwindi Impenetrable National Park, Semuliki National Park, the Rwenzori Mountains National Park, Murchison Falls National Park, Queen Elizabeth National Park, and Kibale Forest National Park. Over 50 species of raptor have been sighted in Kidepo Valley National Park. These are all places we regularly take visitors, and they're incredibly beautiful.
Uganda has a total of 1,066 confirmed bird species as of May 2020. For comparison, all of Great Britain has just 622 species, and Russia has just 804!
So if you love birds, then be sure to make plans to visit Uganda pronto. And if you're not all that fussed with feathered things, we think the pics below could start to sway you! 🦉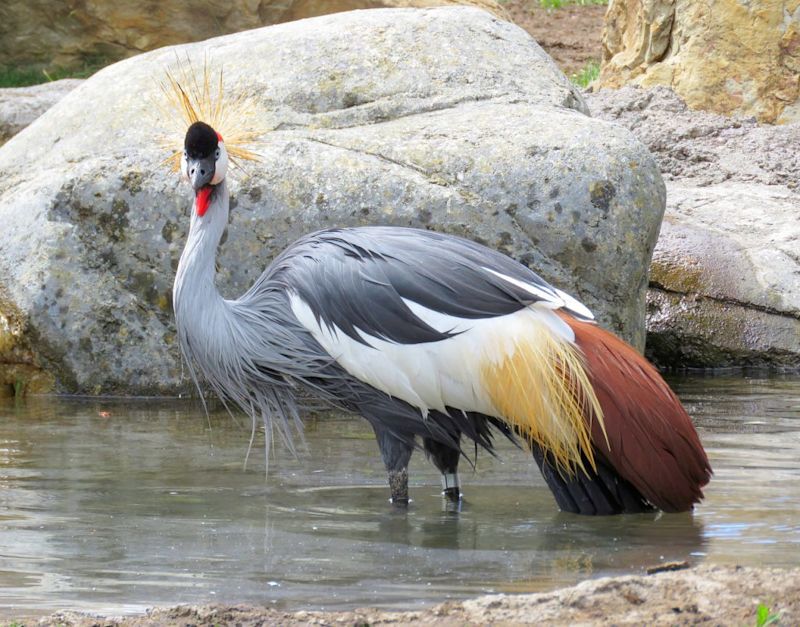 The grey crowned crane is the national bird of Uganda, and what a bird it is!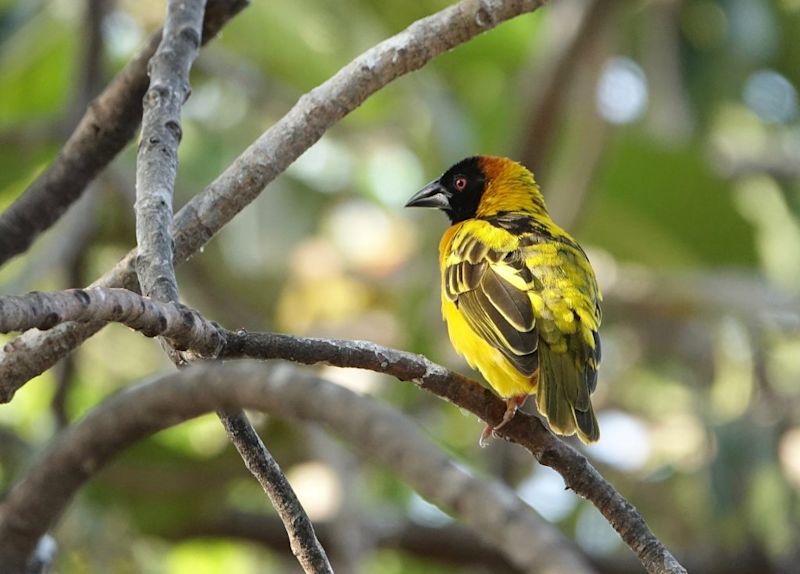 A male village weaver – this one is the western race, because its mantle has blotches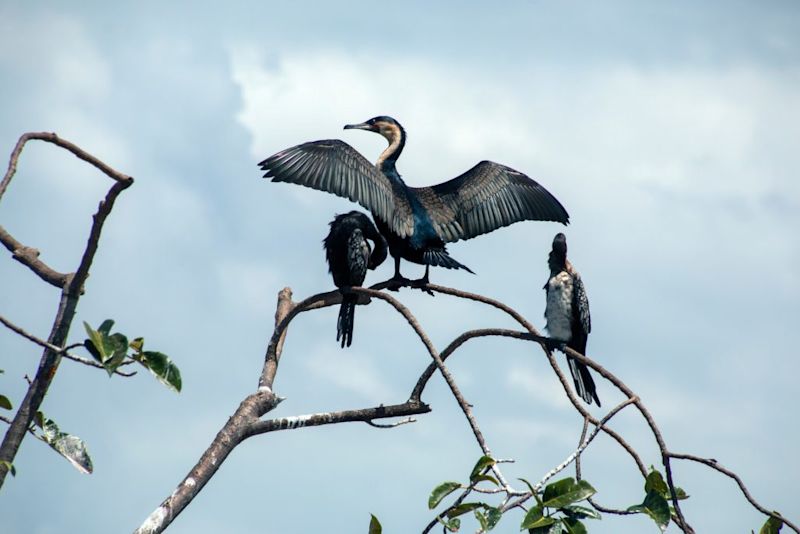 Cormorants are aquatic birds and use their webbed feet to pursue underwater prey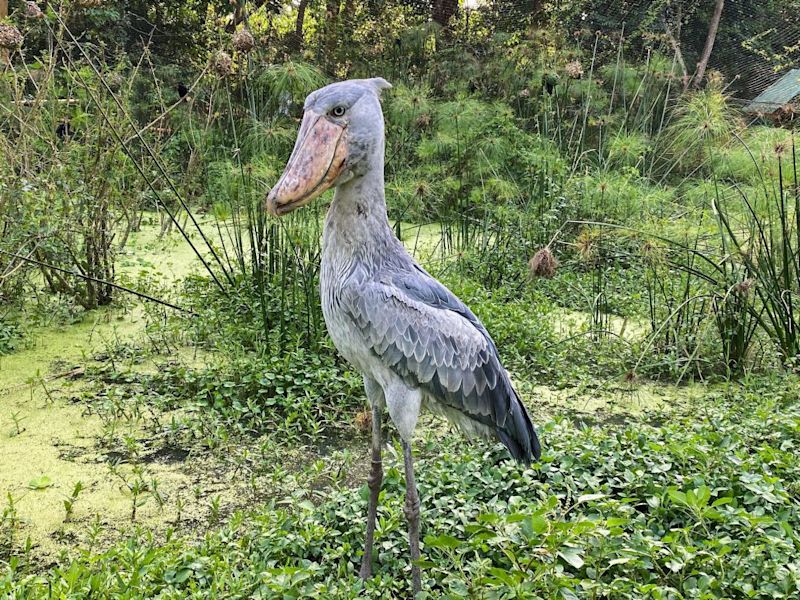 Shoebills storks are solitary birds and can live up to 50 years!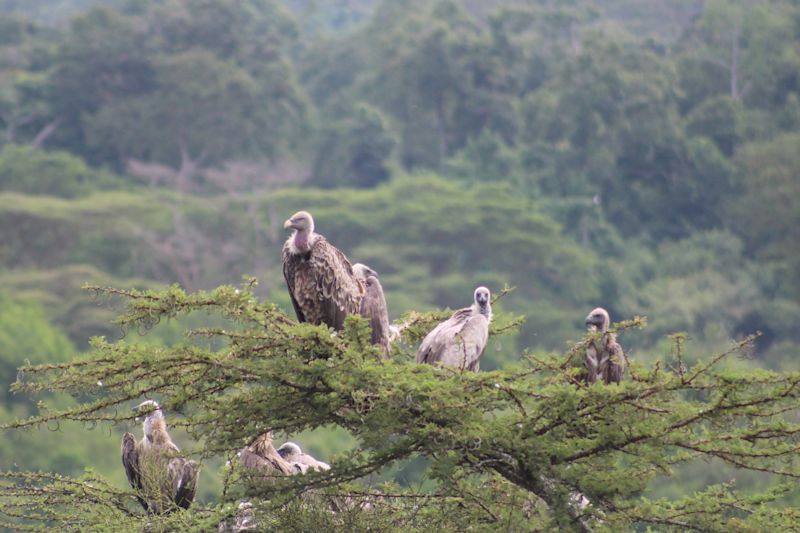 When a group of vultures is seated in a tree, they're called a committee of vultures!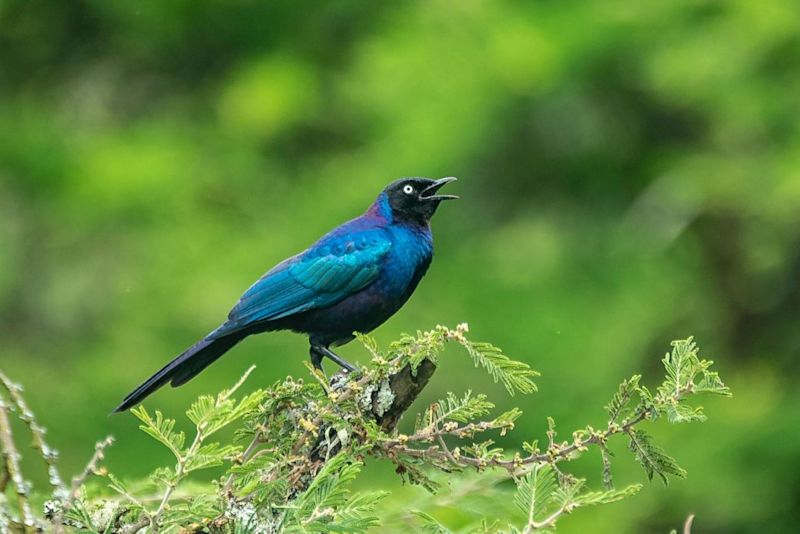 This Rüppell's long-tailed starling was spotted at Lake Mburo National Park in southern Uganda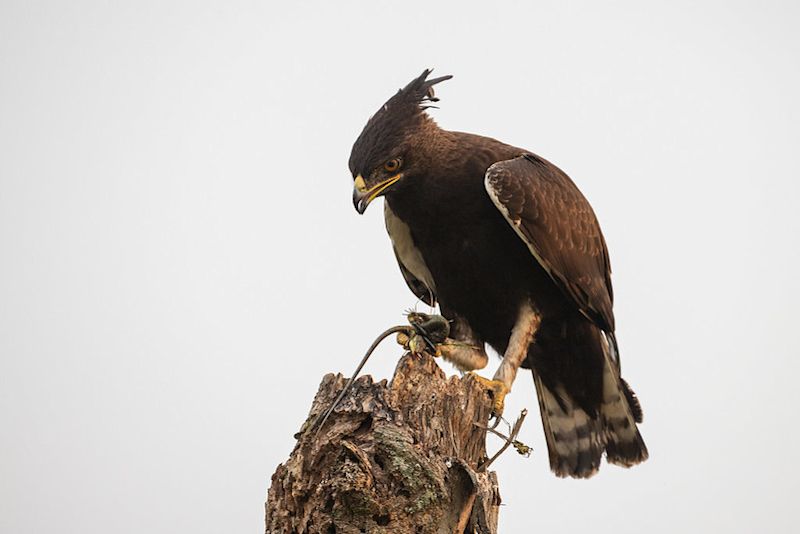 The long-crested eagle is one of the few bird species where females are larger than males | Image by G. Dubois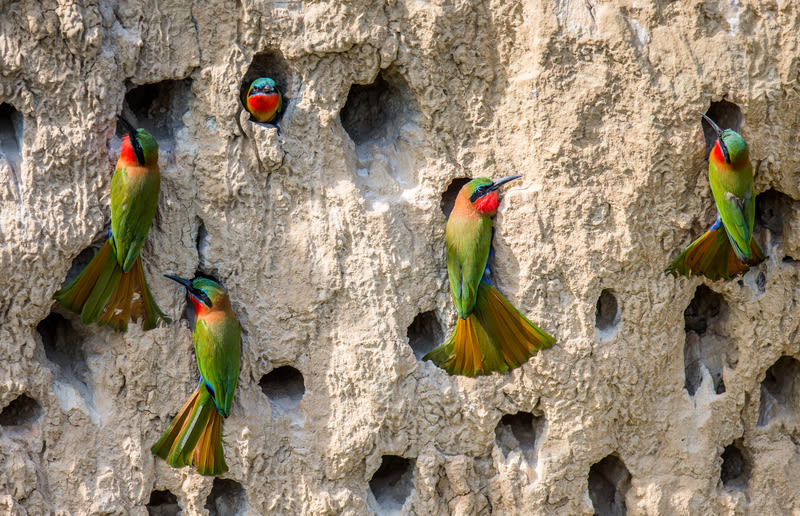 Red-throated bee-eaters burrow in clay walls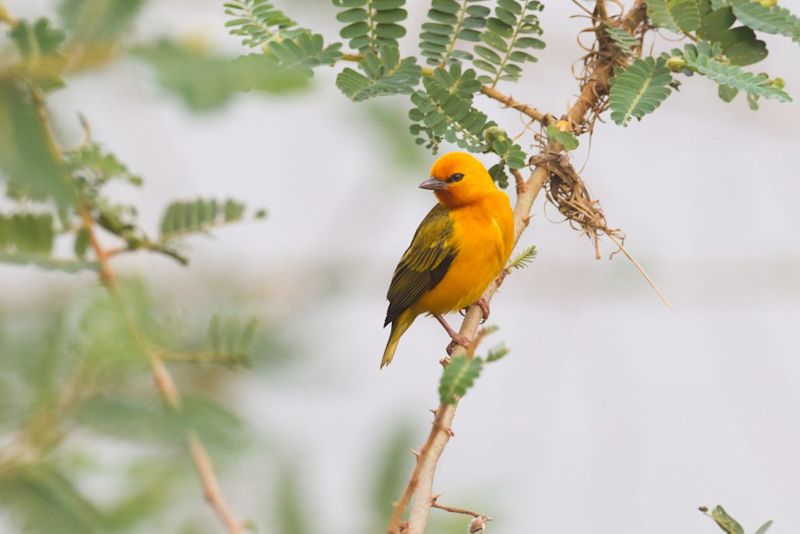 This orange weaver was spotted by Lake Victoria – weavers are an integral part of the African bird scene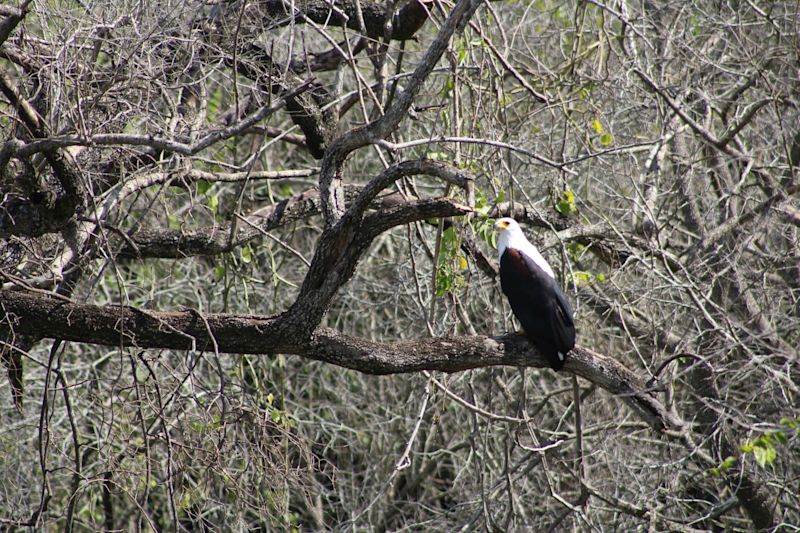 An African fish eagle (also known as the African sea eagle)
Hooked on Uganda's wildlife?
Let us show you around! Speak to our Uganda trip manager Michael about our exciting Uganda itineraries!