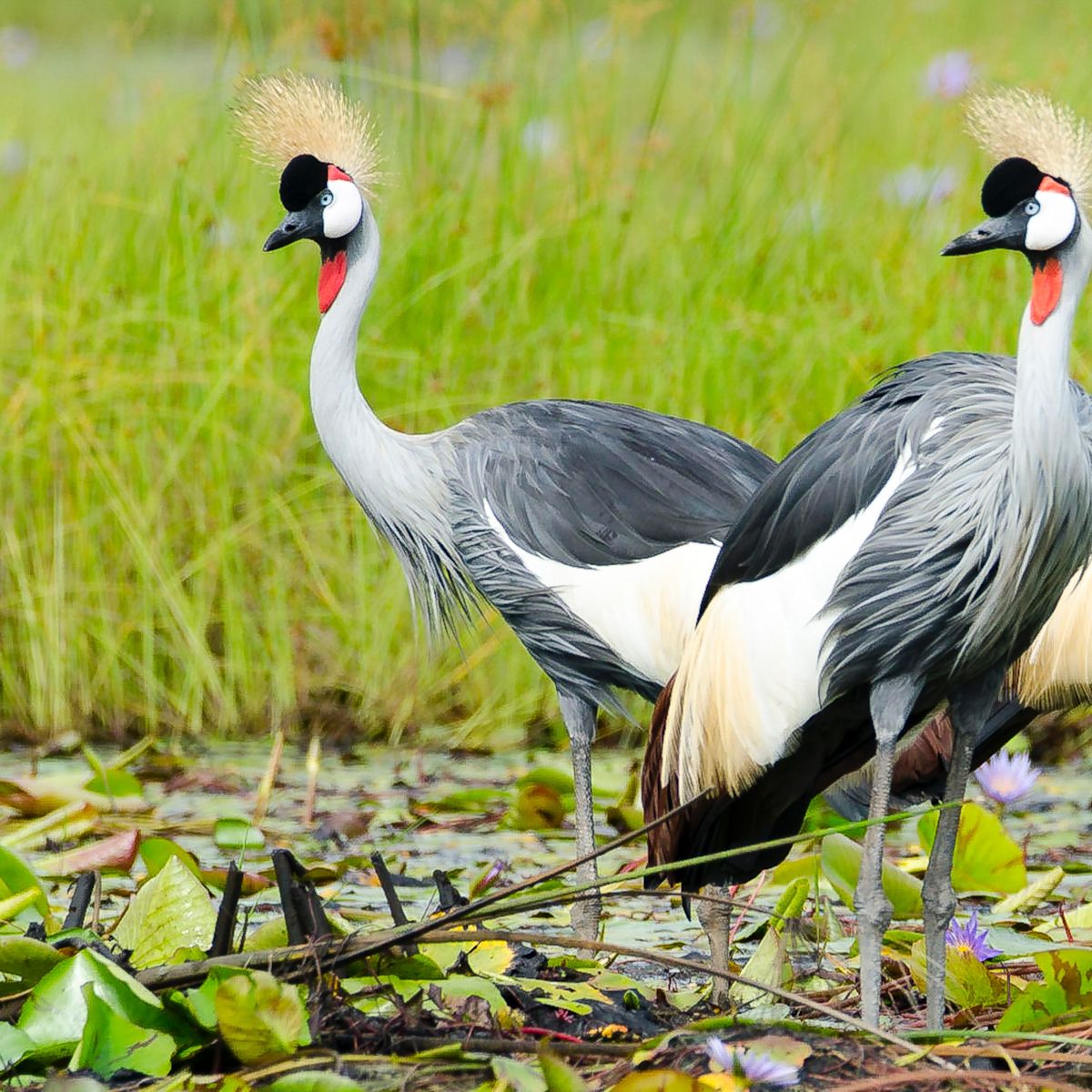 Definitive Uganda
14 days
This is our dream Uganda adventure – we visit all of the very best spots the country has to offer! We go gorilla and chimpanzee trekking, go on safari and boat safaris in the very best national parks, marvel at the spectacular Murchison Falls, raft on the Nile, hike to Sipi Falls, canoe on Lake Bunyonyi and zipline into the water, explore the cities of Kigali and Kampala, and more.
Detailed Itinerary
Day 1: Arrival day
After being fetched from Entebbe International Airport by your local leader, you're driven to the colonial town of Jinja on the shores of Lake Victoria. Jinja sits at the spot where a river – the White Nile! – flows out of the lake and begins its long journey towards the Mediterranean. If there's time and you're keen, you could go on thrilling tubing adventure down the Nile. Then, in the late afternoon, you enjoy a sunset cruise on the lake.

Day 2: Mt Elgon and coffee tour
This morning you head to Mount Elgon National Park in the east of Uganda. The area is famous for growing Bugisu arabica coffee. You will enjoy learning about the world's favourite beverage on a coffee tour. The guide shares with you how locals go about coffee farming, processing and roasting. And the profits from your tour go towards community projects – awesome!

Day 3: Sipi Falls hike
This morning after breakfast you head to Sipi Falls, which sits on the edge of Mt Elgon National Park near the Kenyan border. The falls is a series of three drops, with the longest and most iconic being 100 m. Those who want can abseil alongside it! There's also a scenic hike to a pretty cave for those looking for further adventure.

Day 4: Murchison Falls sunset safari
This morning you drive west to reach Murchison Falls National Park, one of the most beautiful and popular spots in all of Uganda. Once there, you can take time to settle in, swim, enjoy lunch, and perhaps take an afternoon snooze. You then go on an early evening game drive in the park. Some of the animals to look for include lions, elephants, buffaloes, Ugandan kobs, giraffes and Nile crocodiles!

Day 5: Boat trip to Murchison Falls
You go on an early morning game drive in the park to look for those animals that were elusive last night. Later in the day you go on a boat cruise up the river to gawp at Murchison Falls, a truly powerful waterfall. Also called Kabalega Falls, this waterfall sits on the section of the Victorian Nile that's runs between Lakes Kyoga and Albert. Its at this point that the river is squeezed between a narrow gap of rock (less than 10 metres in width), hence its extremely powerful surge.
Day 6: Waterfall hike
This morning you hike to the top of Murchison Falls. The top of the falls offers a spectacular view over the surrounding landscape. It also helps you to appreciate the power of the waterfall from a different angle. You then enjoy a scenic drive on your way to Kibale Forest, a beautiful rainforest that's a sanctuary for many Old World primates, other wildlife and birds. You can see the Rwenzori Mountains – often called the Mountains of the Moon – in the distance during your drive.

Day 7: Chimpanzee tracking
Today you go chimpanzee tracking in Kibale Forest National Park! You go on a guided hike into the forest to find a chimp troop to visit. Also look for black-and-white colobus monkeys, red-tailed monkeys and grey-cheeked mangabeys during the hike. This is a fantastic experience, with the guide sharing fascinating info about the plants and animals you see. There's also the option of going on a longer chimp habituation experience for anyone who's keen.

Day 8: Boat cruise on Kazinga Channel
Today you travel to the Queen Elizabeth National Park, one of Uganda's best game reserves. You go on a safari drive, and should be on the lookout for a variety of large game, like lions, elephants, buffaloes, Ugandan kobs and cheetahs. Later in the afternoon you hop on boat cruise on the famous Kazinga Channel. This natural channel of water links Lake Edward and Lake George and is an important ecosystem that hosts many animals and waterbirds like hippos, Nile crocs and shoebill storks to name just a few.

Day 9: Game drive
This morning you go on another game drive in Queen Elizabeth National Park. Hopefully you can spot some of the animals you missed the day before. Wild animals move around as they please, of course, and so the more game drives you go on, the more chances of spotting all of the various species living in the park. Later you drive south through the rolling Ugandan countryside and past dramatic crater lakes en route to the mist-shrouded Bwindi Impenetrable Forest.

Day 10: Gorilla trek
Today is the day you see gorillas! First off, you receive a briefing from the trek guide on the do's and don'ts when in the company of the gorillas. You then trek into the forest, which is dense with hardwoods, vines, ferns and more. Expect to get muddy! Also, look for unusual birds and Old World monkeys. We encourage you to not spend your hour with the gorillas behind a camera lens, but rather try to be really present in the moment.

Day 11: Lake Bunyonyi hike
After breakfast, you drive to Lake Bunyonyi, a very deep lake containing 29 islands of differing sizes. This is a green and rural region of terraced farms and small villages. We suggest a late afternoon hike or bike ride around the lake to see some of the villages and take in different views of the lake. The word bunyonyi actually means 'place of many little birds', so there's that too!

Day 12: Canoe Lake Bunyonyi
Lake Bunyonyi is a great spot for adventure. This morning you can do whatever takes your fancy: ride quad bikes up and down the hills edging the lake; zip line into the water; paddle in traditional dugout canoes to one of the islands for lunch; take a boat cruise on the lake; or simply relax on the terrace of the lodge, which sits high above the water and offers incredible views. In the afternoon you travel to Lake Mburo National Park.

Day 13: Cycling safari
Today you can enjoy a morning bush walk to see the smaller creatures of the African bush or take part in a cycling safari – imagine cycling past a dazzle of zebras! You might well also want to just spend time relaxing at the swimming pool. This evening you enjoy a night safari to see some of the park's nocturnal animals. If you're lucky, perhaps you'll spot a leopard out on the hunt.

Day 14: Departure day
Today is your final day in Uganda. Sniff, sniff. Your local leader drives you back to Entebbe International Airport so you can catch your flight home.

Inclusions
Price Includes
Gorilla trek permit ($700 pp)
Chimpanzee trek permit ($250 pp)
All transport (in a safari car)
English-speaking guide and driver
Book your trip
We do our best to provide you the best experience ever
Definitive Uganda - 14 Day Trip
Oct 18, 2023
from
$5990.00
Deposit
$785.00
Definitive Uganda - 14 Day Trip
Nov 16, 2023
from
$5990.00
Deposit
$785.00
Don't see your dates?
We can make it happen!
Adventuring made easy
Our dedicated travel consultants make adventuring easy for you by taking away all of the admin. Your only jobs are to train for the adventure if necessary and then pack your bags!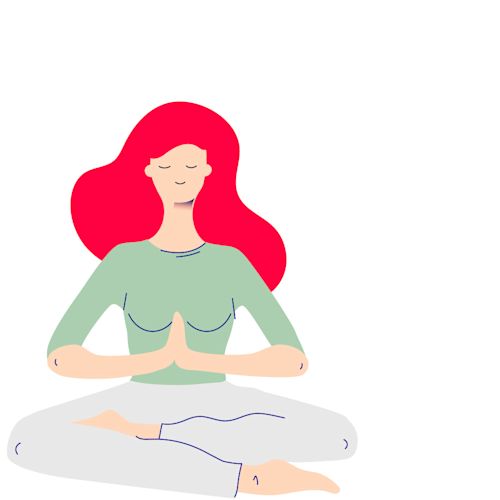 Local guides
Our local guides look after you in every way. Our goal is to give every traveller the feeling you get when a friend is showing you their country.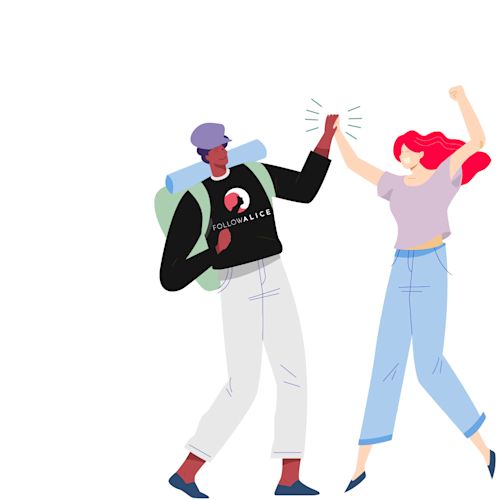 Responsible travel
On average, over 70% of your trip price stays in the local economy. It's important to us that the visited communities benefit the most since they're the ones hosting travellers.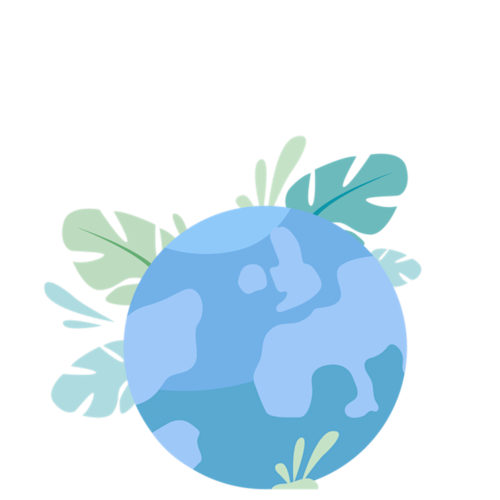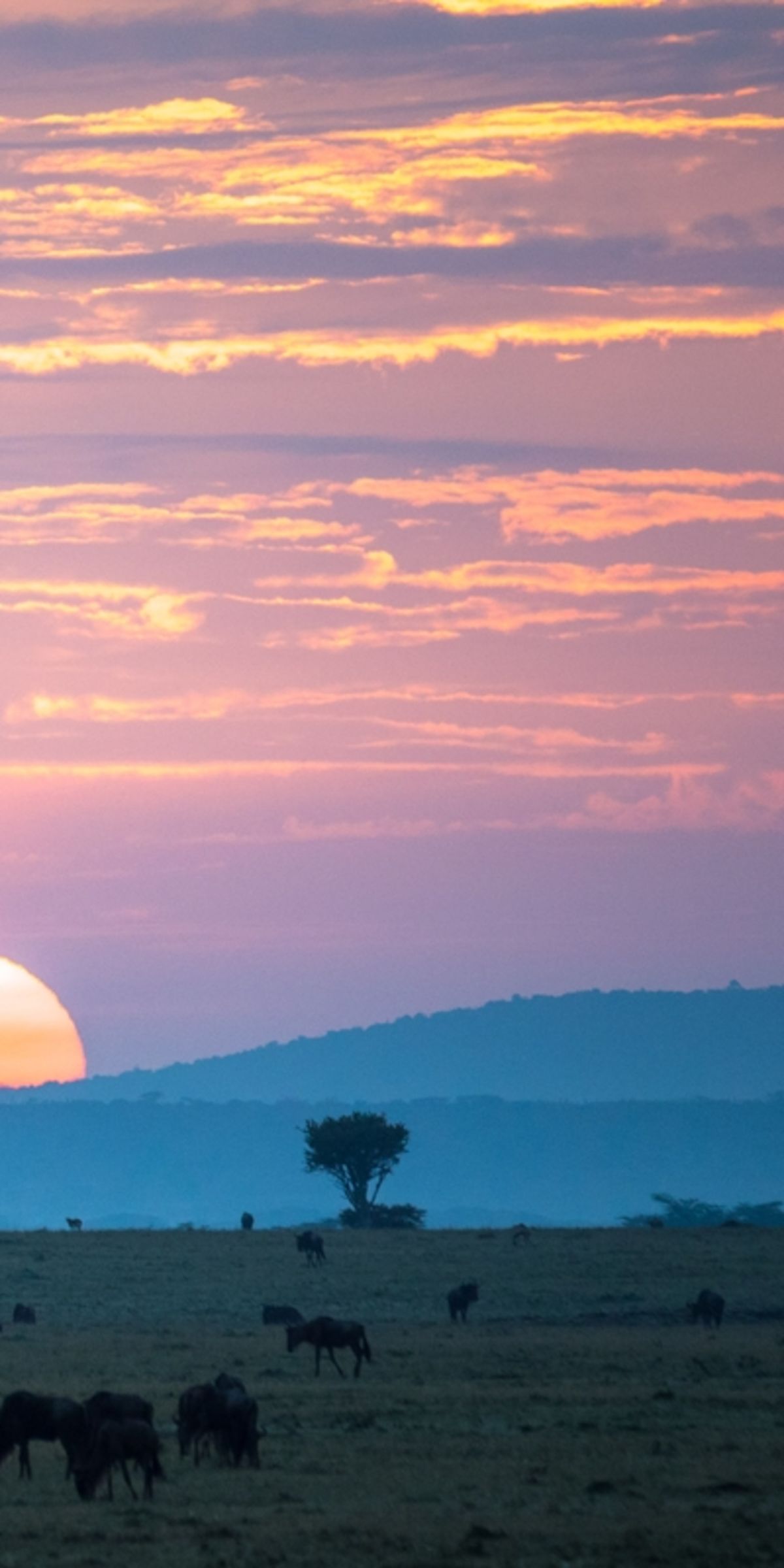 FAQs
What are the best things to do in Uganda?
What should I pack for gorilla trekking?
If you love travel,
join our newsletter
Get the latest news about hidden adventure gems, discounted launch trips and much more straight to your inbox