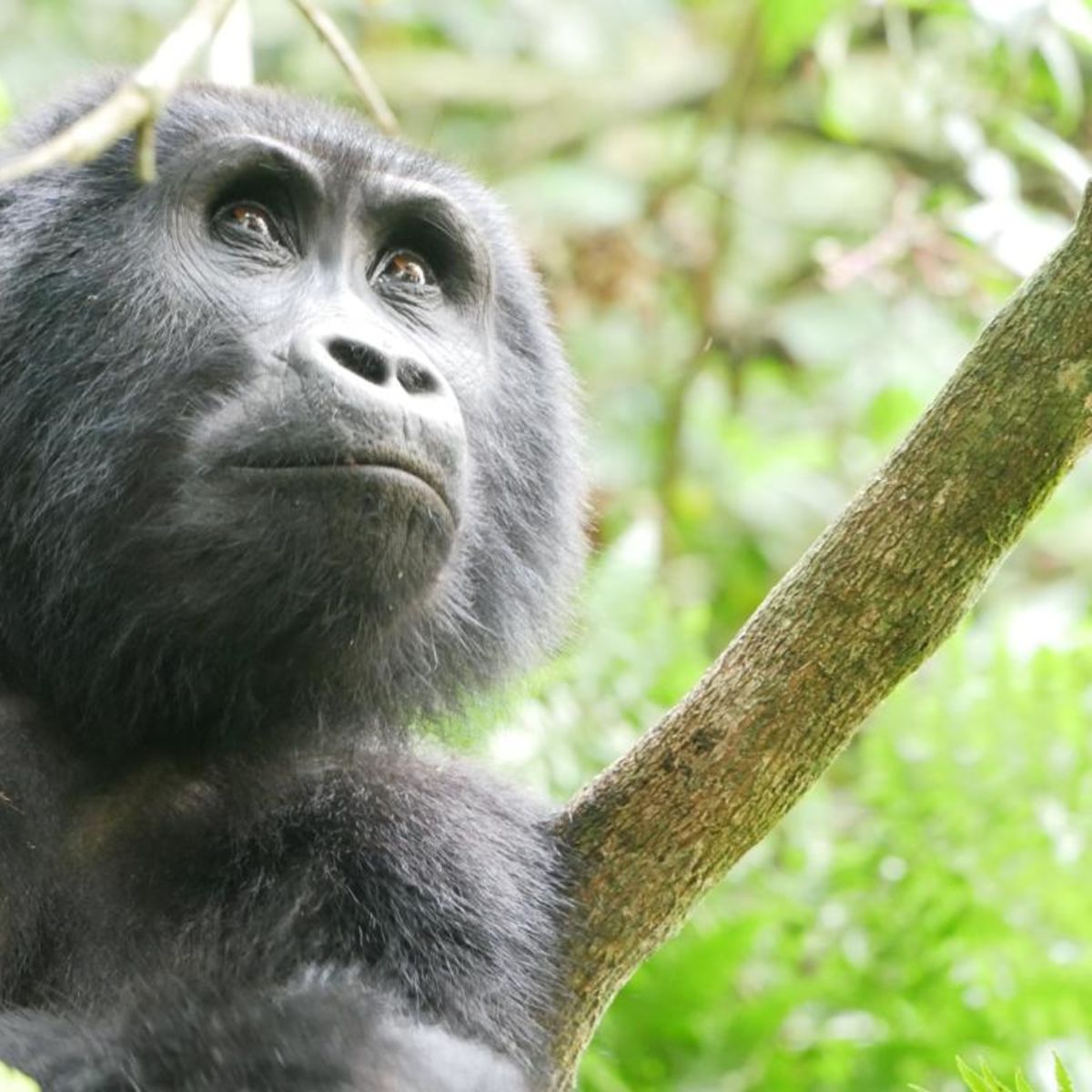 What is the cost of a gorilla trekking permit? Uganda vs Rwanda
Jul 11, 2023
Reading time: 4 minutes
Gorilla trekking isn't cheap. The main reason is that gorilla trekking permits are expensive! A gorilla trekking permit costs US$700 in Uganda and US$1,500 in Rwanda. Here's why permits are so expensive, and why the prices differ between the two countries.
Our fantastic feature image for this post was shred with us by our lovely client the Walshes.
Gorilla trekking and gorilla habituation permit costs
So as mentioned, as of 2023, a one-hour gorilla trekking permit costs:
US$700 in Uganda

US$1,500 in Rwanda
In Uganda, you can also opt for a four-hour gorilla habituation experience, which also involves trekking to find a gorilla troop but is quite different in some important ways. This experience costs US$1,500 at present, and there are far fewer spots available, so it's imperative that you (or your tour operator) book your spot well in advance.
Let's now look at why the standard gorilla trekking permit prices differ so much between Uganda and Rwanda, and then at how that money is used.
Why do Rwanda's gorilla trekking permits cost so much more?
Rwanda charges basically double what Uganda does for a gorilla trekking permit. That's just their prerogative. In general, Rwanda tends to target a wealthier travel, which is why many budget-minded travellers head to Uganda to see mountain gorillas.
Rwanda and Uganda's gorilla trekking permits come with very different costs, but offer essentially the same experience.
Permits for gorilla trekking in both Rwanda and Uganda sell out well in advance, so it's a good idea to book early or you might be sitting forlornly on the edge of the forest, watching others head off on a gorilla trek without you. Sad, sad, sad.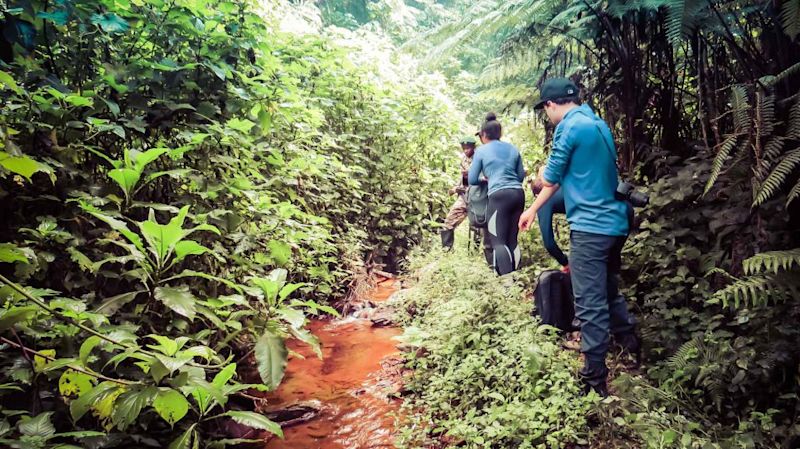 Every gorilla trek group is limited to eight people
Why is gorilla trekking so expensive?
So yes, gorilla trekking is undeniably expensive, even if you head to Uganda. Primarily this is because lots of money is needed for gorilla conservation.
When you go gorilla trekking in Uganda's Bwindi Impenetrable National Park (which has more permits on offer than anywhere) else, 75% of your permit fee goes to the park's gorilla conservation efforts. The Government of Uganda takes 15%. And the remaining 10% goes to the local communities surrounding the park. This is because their ancestral tribal lands have been given over to gorilla preservation.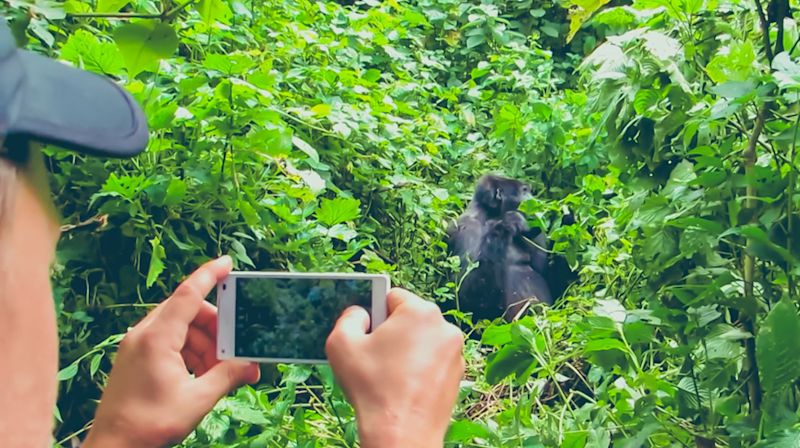 You're allowed amazingly close to the mountain gorillas on a trek
The financial needs of the mountain gorilla parks in both Rwanda and Uganda are substantial. They need to:
preserve the forest habitat of the gorillas

hire park rangers to habituate the gorillas, protect them from poachers, guide visitors, and more

hire staff for all the various other duties involved in running a national park

engage in animal monitoring, research and education

cover the costs of veterinary care
Keeping trekker numbers low
A high tariff per gorilla trekker also helps the parks to cover their costs while keeping trekker numbers low.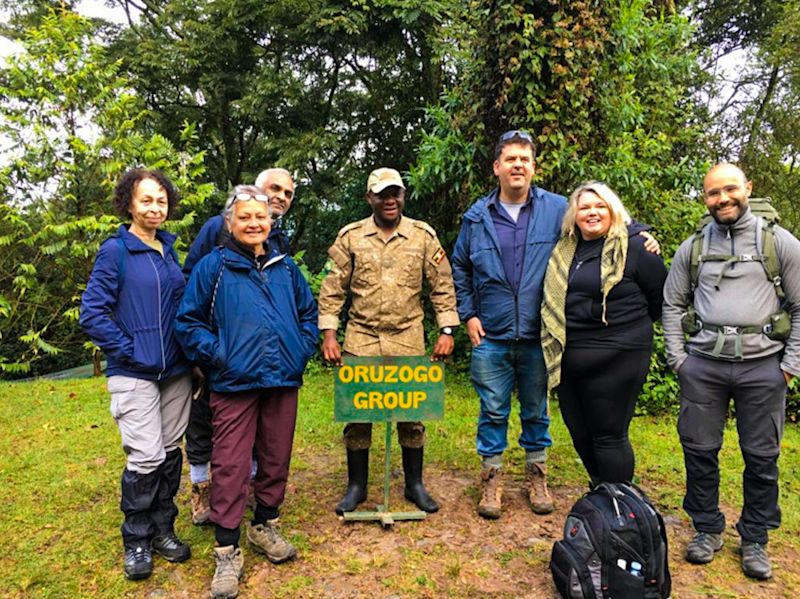 Our client Woody took this snap of his group about to embark on their gorilla trek!
It's important that gorillas – even habituated ones – not be overexposed to humans. Gorillas are susceptible to human diseases, for starters. Also, an overrun park would likely mean damaged vegetation, a degree of litter, and other sad marks of human existence.
Gorilla trekking permits are expensive because mountain gorilla conservation is very costly.
For anyone interested in ethical animal encounters, it's good to know that both Rwanda and Uganda take the well-being of their mountain gorilla populations very seriously. (And if this topic is important to you, you might enjoy reading Does gorilla trekking help conservation?)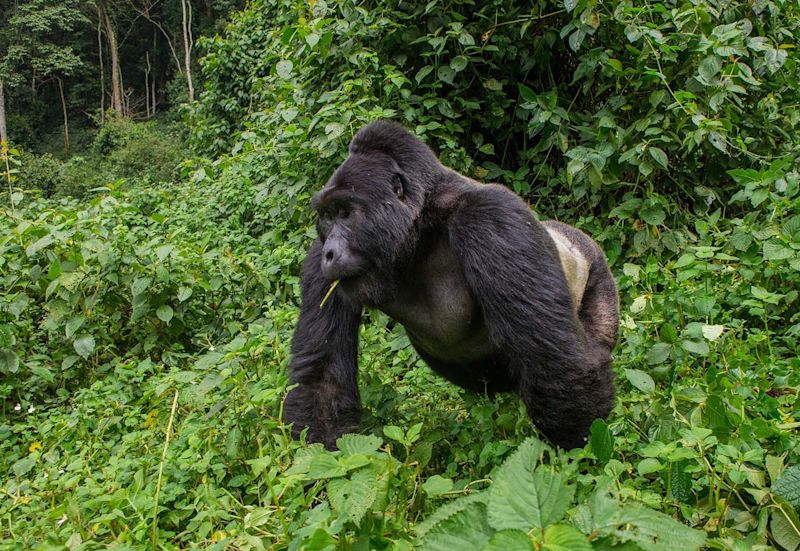 Is it just us, or does this gorilla look like he's just had a fantastic blow wave??
So while a gorilla trekking permit is indeed costly, many take to heart that buying one is actually making a contribution to the conservation and (hopefully) prosperity of these special apes.
Ready to book your adventure?
You can check out our Uganda gorilla trekking itineraries and Rwanda gorilla trekking itineraries if you'd like to know what else we suggest doing on either side of your gorilla adventure!