Visit mountain gorillas
4 days
Rwanda is the best-known country for visiting endangered mountain gorillas. It also has the most accessible gorilla park, making it the perfect destination for a short adventure trip to visit these magnificent creatures and observe them in their gorgeous forest habitat.
Detailed Itinerary
Day 1: Arrival day
Today you fly into Kigali International Airport. If you land early enough, there are two exciting tours you can do in the city. Firstly, you can visit Inema Arts Centre, which has a fantastic selection of local artworks (like "Peaceful Place" by Emmanuel Nkuranga shown here). Alternatively – or possibly as well – there's the chance to visit the Kigali Genocide Memorial. An incredibly impacting experience, here you learn about the 1994 tragedy that changed the face of Rwandan society forever.

Day 2: Travel to Volcanoes National Park
Today you drive around three hours northwest to reach Volcanoes National Park, which sits on the border with Uganda and the DRC. You stay just outside of the park in the pretty agricultural region of Kinigi. There's plenty of time to take a walk and explore the area, or simply relax at the lodge and enjoy the view.

Day 3: Gorilla trek and Intore dance
It's the big day! In the morning you go on a guided group trek into the forest to find and spend time with a mountain gorilla troop. As they're a habituated troop, you're allowed to stand remarkably close to them and so get to see up close their mannerisms and interactions with one another. Later in the day, you go to watch a fabulous Intore dance, an energetic and colourful display of athleticism and tradition by some of the local men and women.

Day 4: Travel back to Kigali
Depending on the time of your flight back home, you can have a leisurely morning before driving back to Kigali International Airport. If you weren't able to visit Inema Arts Centre or the Kigali Genocide Memorial, that can be done today. Or your local leader can take you to visit somewhere else en route of your choosing – whatever you want, really, to end your mini Rwanda adventure with a splash!
Inclusions
All transport in a spacious safari car with pop-up roof (petrol included)
Professional, English-speaking Follow Alice guide and driver
All activities specified in itinerary, incl. gorilla trek permit (US$1,500)
Where you'll stay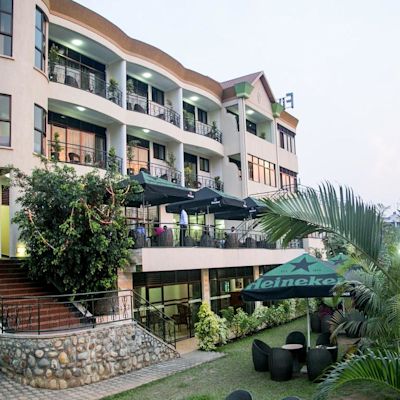 Five to Five Hotel
Five to Five Hotel in Kigali is a comfortable but affordable hotel near to Kigali International Airport. Each apartment comes with a private balcony, Wi-Fi, air con and minibar.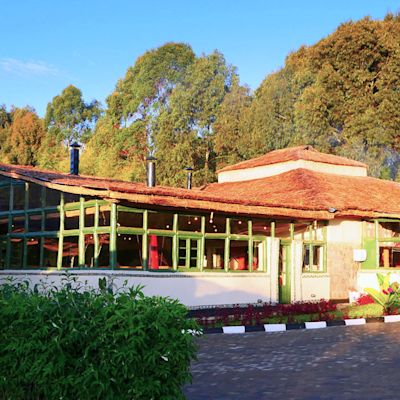 Le Bambou Gorilla Lodge
The lodge is a stone's throw from Volcanoes National Park, making it the perfect base for gorilla treks. You stay in private cottages with fireplaces to keep you cosy.