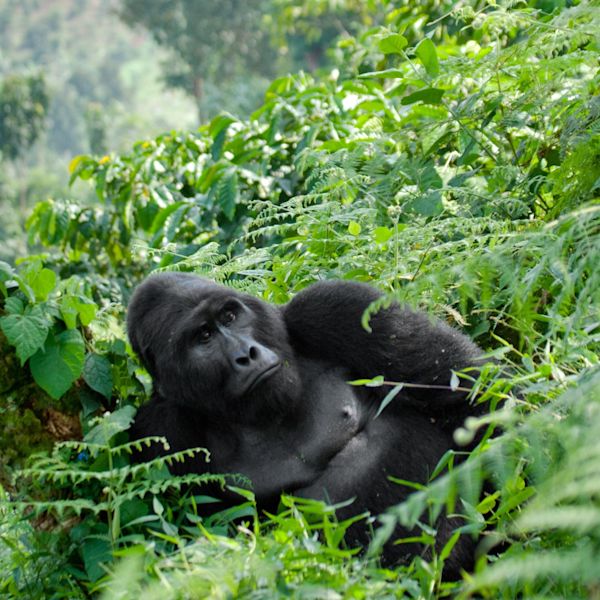 Gorilla Trekking Uganda
from $3,095
Visit Uganda, the Pearl of Africa, where endangered mountain gorillas live in the high, misty mountains. A highlight of all of our itineraries is trekking into the mountains to spend precious time with a mountain gorilla troop. This is an experience few ever have the privilege to enjoy, and without fail trekkers come away with a sense of wonder and a heightened connection to both gorillas and the natural world.
Our itineraries
Country info and facts
Languages
English, Luganda
Currency
Ugandan shilling (USh)
Airports
Entebbe International Airport (EBB) in Uganda, Kigali International Airport (KGL) in Rwanda
Seasons
To avoid the rains, plan your gorilla trek for sometime between June and September, or between mid December and mid February. That said, know that you'll be trekking in a rainforest, where conditions are never exactly dry! To learn more, please read Best time of year for gorilla trekking.
Visa and Immigration
You need to apply for and obtain a tourist visa online before heading to Uganda. Standard tourist visas last for three months. If you're also visiting another nearby country like Rwanda, you might like to obtain an East African visa instead.
Health and Safety
It's recommended you have received all of the standard vaccinations before heading to Uganda. You should carry proof of a yellow fever vaccination if coming from a country with a known epidemic. And please ensure you check on the latest Covid-19 regulations for Uganda, as well as your airline of choice. East Africa is a malaria zone, so you may wish to consider taking anti-malaria medication. For the gorilla trek, wear long pants, a long-sleeved top and thick gloves, as discussed in Ultimate guide of what to pack for gorilla trekking.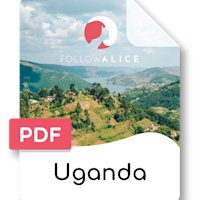 Get your free Uganda guide!
Get everything you need to know about travelling to the Pearl of Africa in one handy PDF.
More Adventures
Meet our local leaders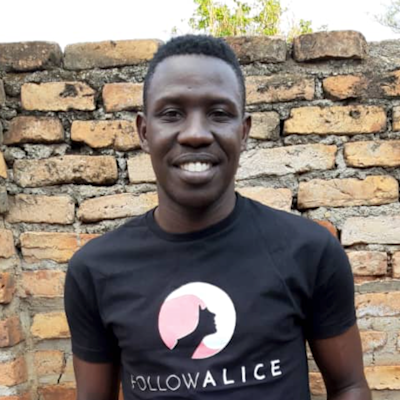 Ibrahim
In the words of one of our clients: "Ibrah always has a smile on his face and stars in his eyes when he speaks of Uganda and its amazing wildlife. Trust him to infect you with his joy and wonder – while he tells you stories and facts about the people of his country and the animals roaming it."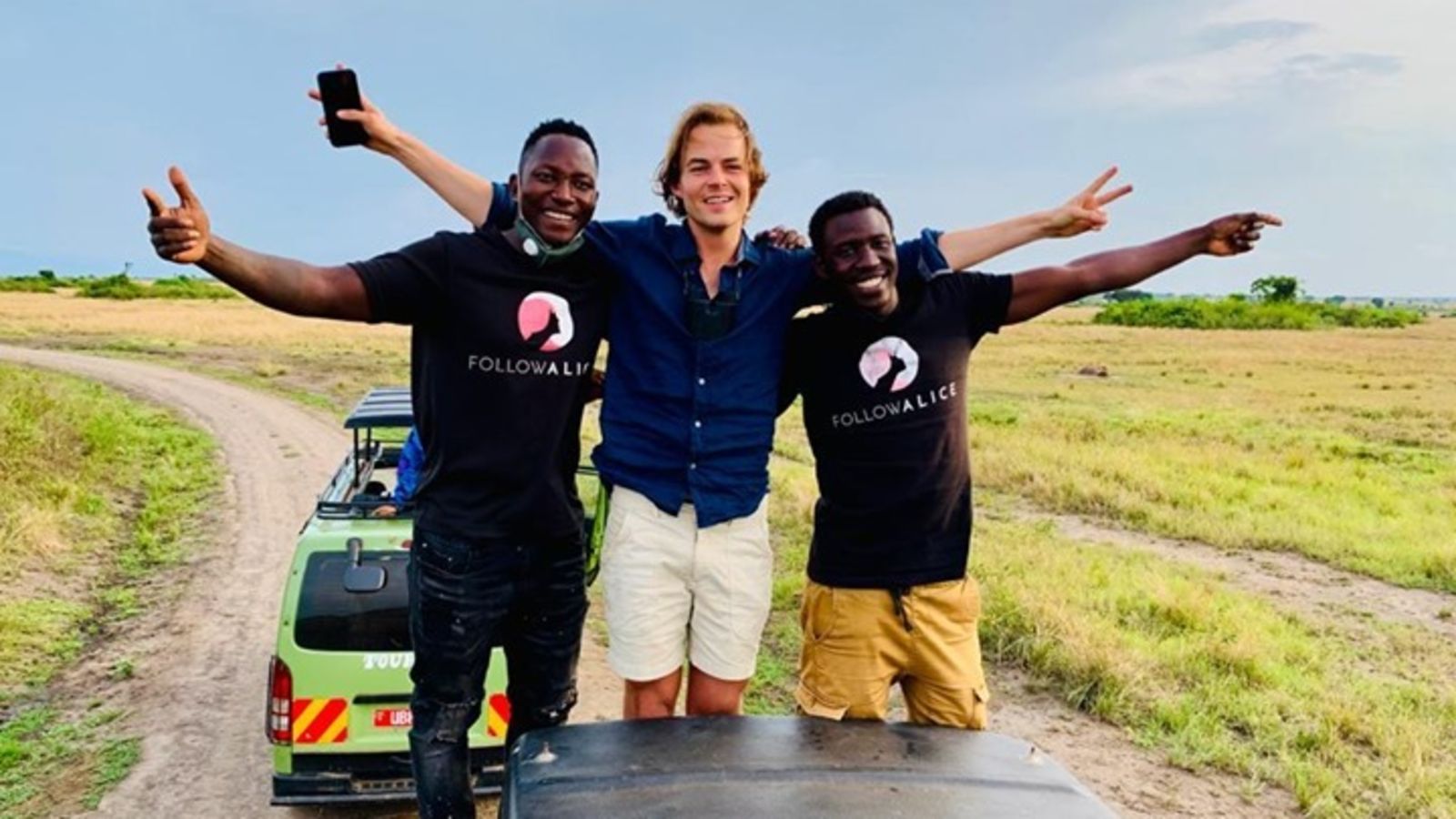 What others have to say
What a trip! Peter our guide and the whole Follow Alice team did a fantastic job showing us the incredible sights of Uganda, organising all the trekk

...
ing permits, even for my 14 year old daughter to spend 2 days with the gorillas and a day with the chimps. Peter looked out for us all the way and was a walking Oracle about Uganda, it's history, it's people and their culture, including finding us somewhere to watch World Cup matches. Thanks for a truly memorable trip.
Gorilla Trekking Uganda - Best of Uganda
Fernanda Dominguez
Oct 2022
Uganda an immersive experience with nature!!! and Follow Alice made it possible! Uganda is an incredible country. The people are very nice. The lands

...
capes and the immersive experience into the forest and jungle is extraordinary. If you are a nature lover this is the best experience. Follow Alice organice us an excellent trip. All the activities, the Accommodations, our excellent Guide Peter... we recommend Follow Alice for sure!!! The best experience ever! Thank you so much
Gorilla Trekking Uganda - Best of Uganda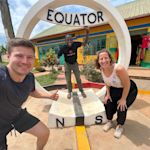 We spent 14 wonderful days in Uganda together with our amazing guide Shafic. Thanks to the whole Follow Alice team for making such a memorable trip fo

...
r us. Usually, we book trips on our own and compare all the different offers - due to time restrictions we just booked with Follow Alice (a referral from a friend) and didn't even check the itinerary in detail. We couldn't have been happier. From the first point of contact until the very end of the trip - everything was smooth and well organised. We highly recommend booking a tour with Follow Alice. What made our trip even better, was our amazing tour guide, Shafic. He is extremely knowledgeable about Uganda wildlife and its culture. He is very open-minded, organized, flexible and knows exactly what we wanted and wished for. It was so much fun to hang around with him! We couldn't have asked for a better guide! Uganda is an amazing country and we truly fell in love with it. It has so much to offer from gorillas, chimps, game drives, boat cruises, nature and different cultures with so many warm hearted people.
Gorilla Trekking Uganda - Definitive Uganda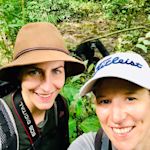 I did a trip with Follow Alice around Uganda and it was amazing. Michael did a great job putting together a nice route to all kinds of different spots

...
and organizing everything for us. He took all our wishes into account and adapted the trip accordingly. The selected lodges were perfect with very friendly staff and nice food. Our local guide Simon was a great guide and driver on the bumpy roads. We were very lucky to have him as our guide because he was always motivated to make the trip most memorable for us. I saw and experienced so much in Uganda and am really impressed by the beauty of this country and the friendliness of the people so I can recommend everyone to travel there as well. I will definitely go back again to see more of the Pearl of Arica. Thanks to Follow Alice and Simon for letting us have an unforgettable experience in Uganda.
Gorilla Trekking Uganda - Definitive Uganda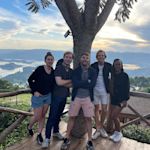 Absolutely incredible trip to Uganda which ranks among the top destinations I have visited. The nature is fit for a movie (in fact Black Panther was f

...
ilmed at Lake Bunyoni) and the diverse wildlife offers unparalleled experiences with gorilla trekking being the crown jewel of the trip. The local community was extremely welcoming and well-versed in English making communication easy. Finally, a special shout-out to Follow Alice and the team on the ground for the trip ("Dan the man" & Ibrah). Impeccable logistics and guidance throughout the trip, which was a must given our tight schedule. If you like adventure, there should be absolutely no hesitation to Follow Alice down this rabbit hole!
Gorilla Trekking Uganda - Meet mountain gorillas
FAQs
How much does gorilla trekking cost?
Is gorilla trekking safe?
Is Uganda safe for tourists?
When is the best time to go gorilla trekking?
What is accommodation like on the trip?