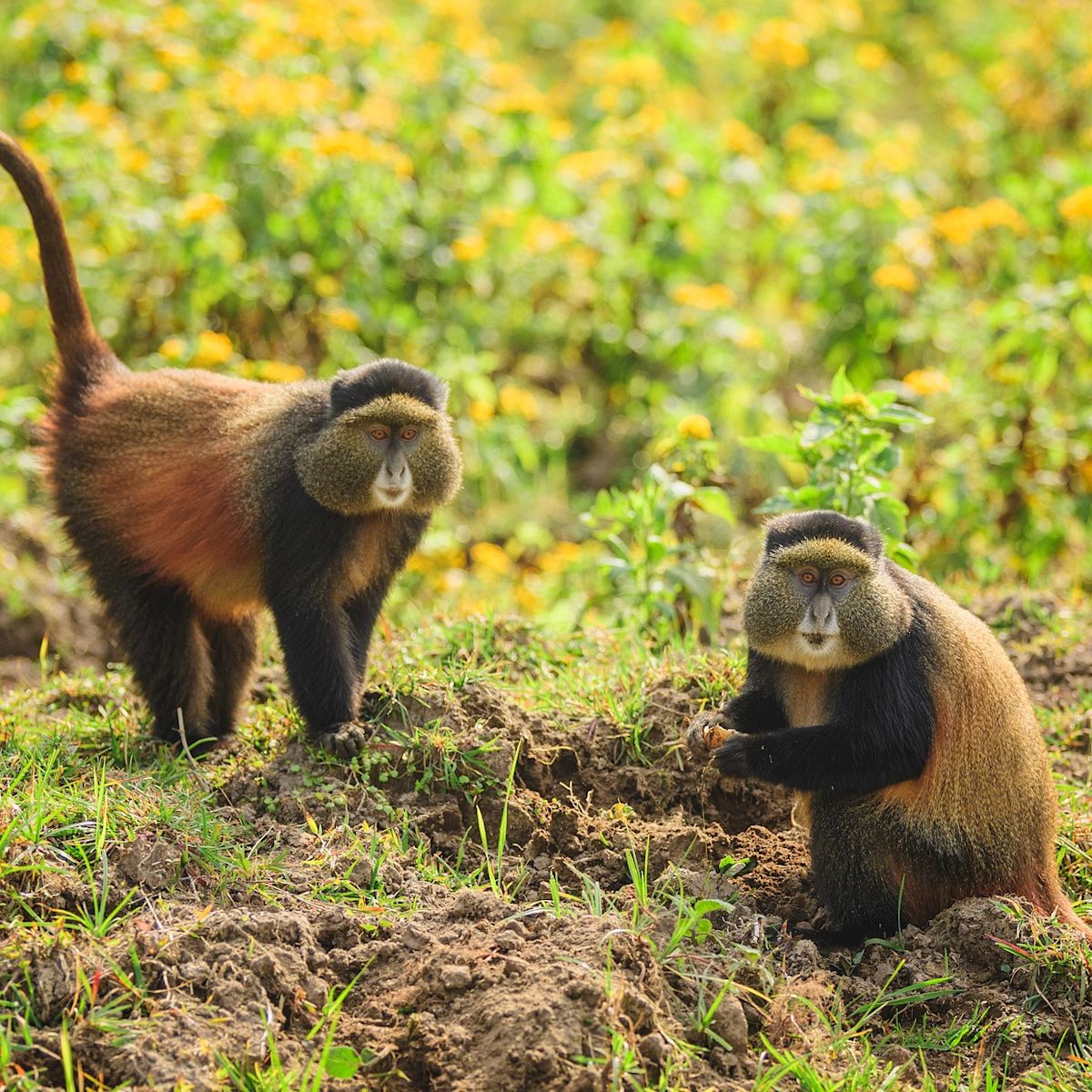 Wildlife of Rwanda
7 days
Rwanda is rich in wildlife. It's well-known for its mountain gorillas. But it's also home to a long list of other primates, including chimpanzees, golden monkeys, mantled guerezas and Ruwenzori colobuses. Then there's the abundant large game to see on safari, which includes the Big Five. And finally the birds are numerous (over 700 species!), and include shoebill storks and great blue turacos.
Detailed Itinerary
Day 1: Arrival day
Once you land in Kigali, your local leader whisks you away to visit the Inema Arts Centre, which is fantastic space promoting local artworks, dance and crafts. Later in the day, you visit Azizi Life Studio, also in Kigali, which allows you to try some local crafts yourself. There's an enormous variety of crafts to try, from making beeswax candles to creating jewellery with sisal, trying your hand at imigongo painting, and making cards with banana-leaf cutouts.

Day 2: Game drive in Akagera National Park
You drive west this morning to reach Akagera National Park in the northeast of the country. Once there, you enjoy an afternoon game drive. Akagera recently reintroduced black rhinos and lions, so it's once again a Big Five park – the only one in the country. The park is home not only to large game, but also many primates, like vervet monkeys, black-and-white colobuses, olive baboons, silver monkeys and blue monkeys.

Day 3: Game drive and boat safari or conservation tour
Early in the morning you head off on another game drive. Animals besides the Big Five to look out for in Akagera include Rothschild's giraffes, zebras, wildebeests, waterbucks, impalas. Later you go on a boat safari on Ihema Lake or on an interesting conservation tour. On Ihema Lake you can usually find further exciting wildlife like hippos and crocodiles. There are also many species of waterbirds like gold crowned cranes, shoebill storks and papyrus gonoleks.

Day 4: Make banana beer
Banana beer is a strong and very popular alcoholic drink in East Africa. This morning you embark on a cultural banana beer-making tour, which includes visiting a small community. Later in the day you drive across country to reach Volcanoes National Park in the northwest corner of the country. We recommend relaxing in the evening and having an early night so that you're fresh for your gorilla trek in the morning!

Day 5: Gorilla trek and Intore dancing
It's time for the pièce de resistance of the trip: your gorilla trek! After a safety briefing, you follow your trek guide into the forested mountains of Volcanoes National Park to find your designated gorilla troop. When you find the troop, you settle down quietly to observe the behaviour of the gorillas, which usually includes some eating, grooming and playing. In the afternoon you visit Iby'lwacu Cultural Village where the residents will treat you to a display of Intore dancing, which is a militaristic dance performed to a hypnotic drumbeat.

Day 6: Dian Fossey hike or golden monkey trek
Today there are two optional activities on the cards. You can do a guided hike to visit the gravesite of Dian Fossey, the famed mountain gorilla champion of the twentieth century. Alternatively, you might wish to go on a guided hike to find a troop of golden monkeys. These mid-sized primates have round faces and orange-gold patches on their backs and legs. Both hikes take you through dense, incredibly beautiful and bird-filled forests.

Day 7: Departure day
We travel back to Kigali this morning so that you can catch your onward flight. If there's time before your departure, you can ask your local leader to take you somewhere in Kigali for a shop or explore. Fashion is big in Kigali, and you might like something to take home that blends modern attire with a traditional African influence.

Inclusions
All transport in a spacious safari car with pop-up roof (petrol included)
Professional, English-speaking Follow Alice guide and driver
All activities specified in itinerary, incl. gorilla trek permit (US$1,500)
Where you'll stay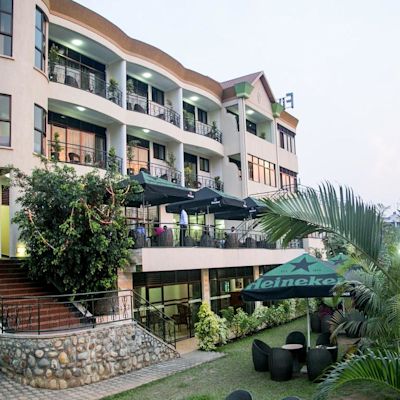 Five to Five Hotel
Five to Five Hotel in Kigali is a comfortable but affordable hotel near to Kigali International Airport. Each apartment comes with a private balcony, Wi-Fi, air con and minibar.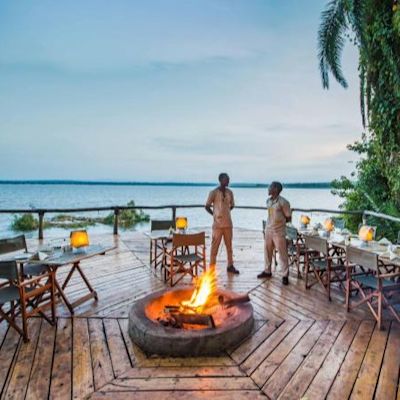 Ruzizi Tented Lodge
This eco-lodge sits on the shores of gorgeous Lake Ihema. Each of its luxury tents, which are tucked away among palm and fig trees, have a shaded verandah and a bathroom with hot water.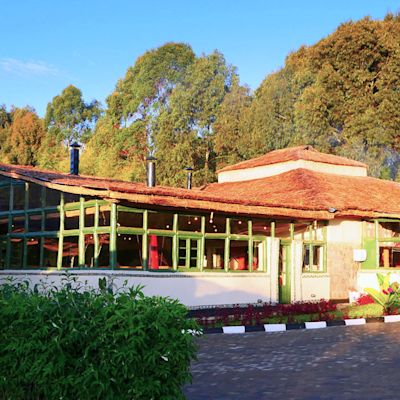 Le Bambou Gorilla Lodge
The lodge is a stone's throw from Volcanoes National Park, making it the perfect base for gorilla treks. You stay in private cottages with fireplaces to keep you cosy.