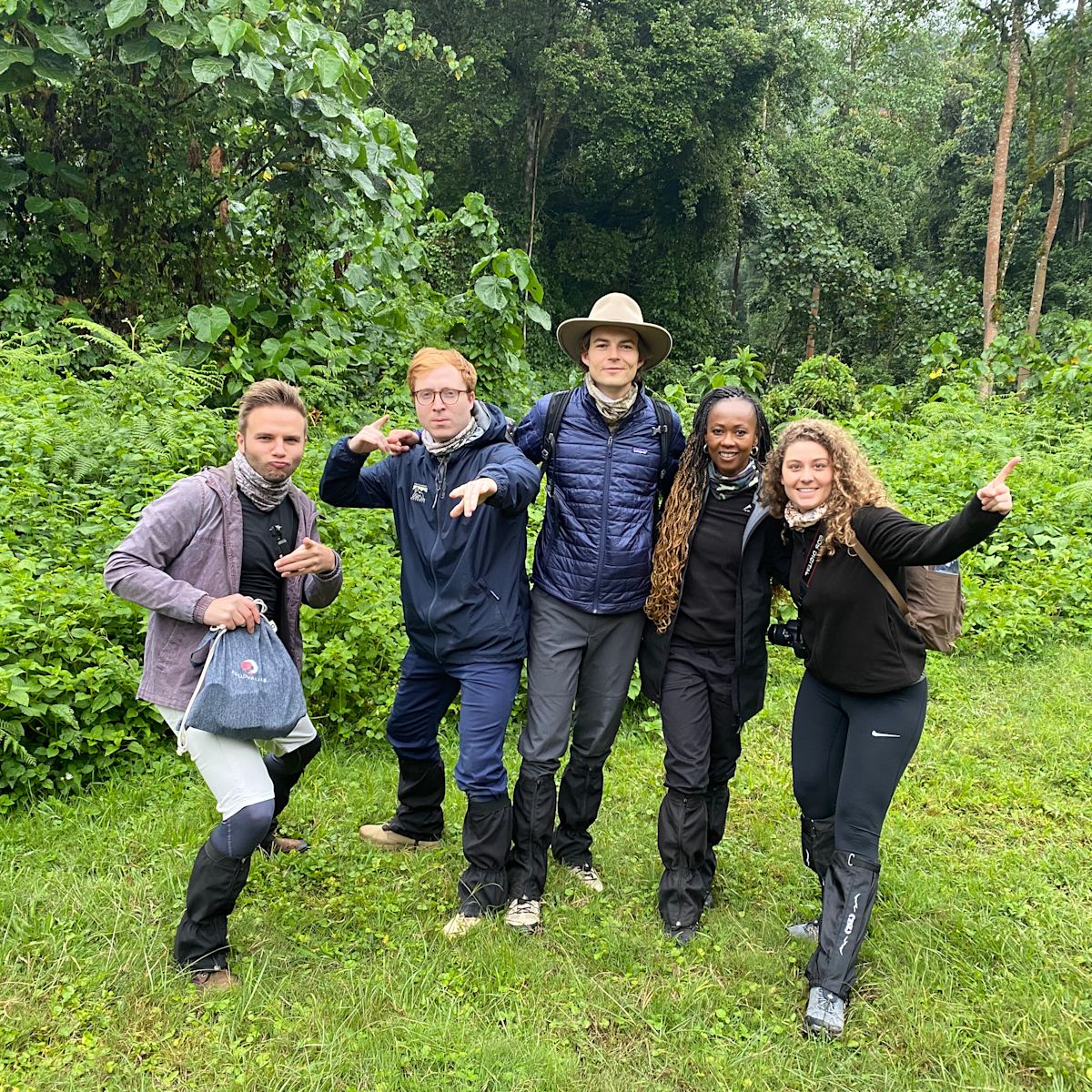 5 common gorilla trekking mistakes
Mar 16, 2023
Reading time: 4 minutes
There are a few mistakes that folks sometimes make when gorilla trekking. Here are five common pitfalls to avoid when setting out on your gorilla trekking adventure. We also have a bonus tip that relates solely to gorilla trekking in Bwindi Forest.
Whether you're headed to Rwanda or Uganda for a gorilla trek, you want to avoid these common mistakes which can completely derail or at least hamper the enjoyment of your experience.
1. Arriving on the wrong day
The second common mistake that visitors coming to see mountain gorillas make is rocking up on the wrong day. Permits are issued for specific dates and are non-transferrable. This is because trek groups fill up far in advance. Note that there are also no refunds.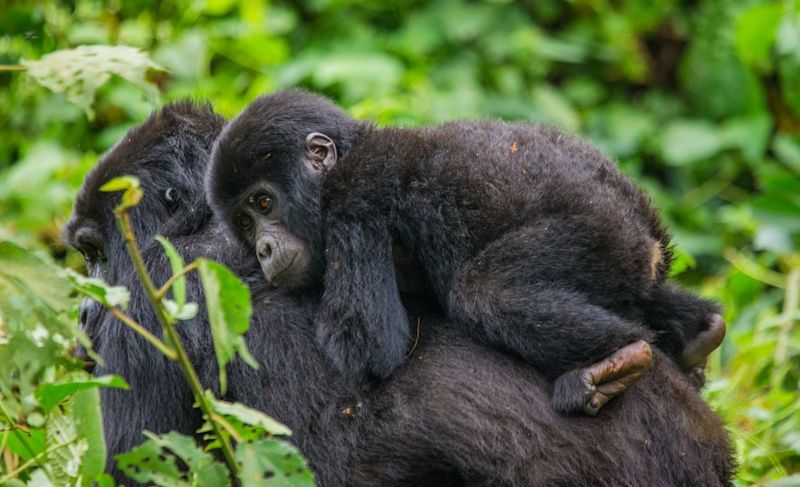 An infant riding on its mother's back
2. Not booking permits in advance
Gorilla trekking permits are limited to eight people per group of gorillas per day. While Uganda now has many habituated gorilla groups, trekking to see them has become very popular and the permits can become very limited. You need to book your permit often months in advance. If you show up on the day hoping to secure the permit, you're likely to be disappointed.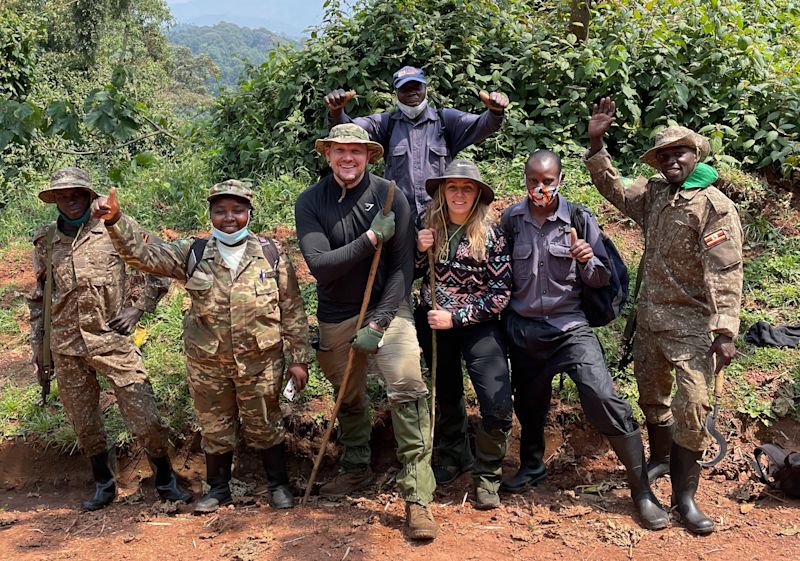 Our clients Amber and Scott sent this great pic from the 2022 gorilla trek
3. Not bringing your passport on the trek
Visitors must bring their passports on the day of the gorilla trek as park officials check these against permits to ensure only rightful permit holders are admitted to the park. Forget your passport and you may not be allowed into the park! It's possible you'll be able to dash back to your accommodation to fetch it, but at the very least that will be stressful. At worst, you'll miss the trek.
4. Not wearing hiking boots
Many people underestimate how challenging hiking through the alpine forests of central Africa can be. This is not something that should be attempted in new sneakers. It is important to wear sturdy hiking boots that you have worm in. These will help you remain sure footed over the slippery jungle trails. Read our Ultimate guide on what to pack for Gorilla trekking.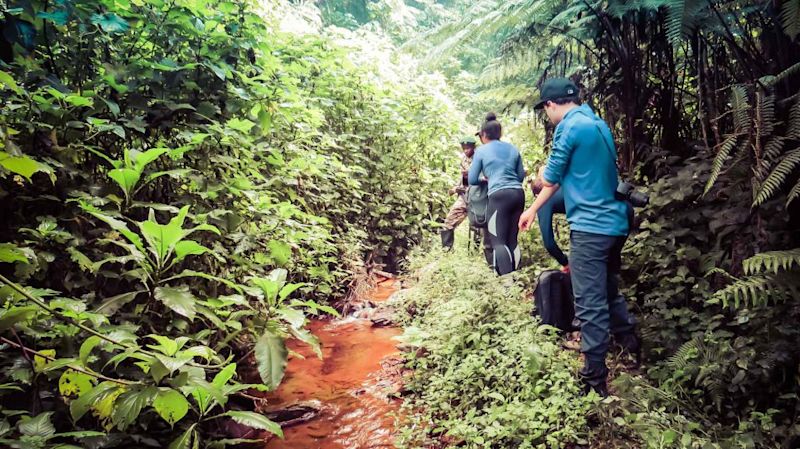 The hike can be very muddy, making water-resistant hiking boots a must
5. Not packing the right clothing
As we discuss in The ultimate guide of what to pack for gorilla trekking, you need to be dressed properly to avoid getting cold, wet, scratched, bitten by insets, or sunburnt. The main items to pack are a long-sleeved top, warm jacket, long pants, long socks, waterproof jacket, hardy gloves and sunhat. And don't forget sunscreen for your face.
Finally, you need to bring along a backpack and sufficient water and snacks to sustain you throughout the hike. A porter can be hired to carry this for you if you like.
Bonus tip for gorilla trekking in Bwindi
A common (and rather tragic) mistake on the part of many would-be gorilla trekkers in Uganda's Bwindi Impenetrable National Park is arriving at the entrance to a different section of the park to what's on their permit. Bwindi is a large park of 331 km² (128 mi²), and you can't quickly zoom from one entrance to another.
Bwindi Impenetrable National Park comprises four regions:
Buhoma in the northwest

Ruhija in the east

Rushaga in the south

Nkuringo in the southwest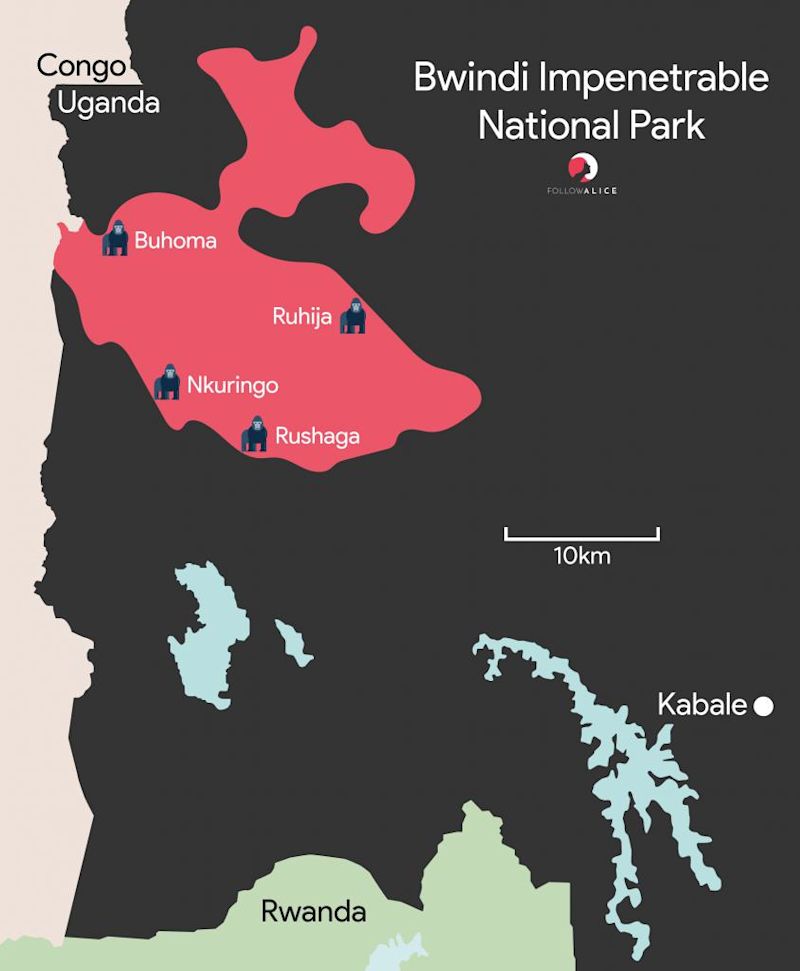 Map showing Bwindi Impenetrable National Park and its four different entrance points
When you book a gorilla trekking permit for Bwindi, you obtain one for a specific portion of the park. And this can't be changed. So if you show up in Buhoma with a trekking permit for Nkuringo, for instance, you'll miss your trek!
Mistakes like those discussed above are some of the reasons why we recommend you travel with an experienced and reputable tour operator like Follow Alice. We know the in's and out's of gorilla trekking super well and ensure our clients don't go home with any woeful tales like not getting to see mountain gorillas on their mountain gorilla holiday.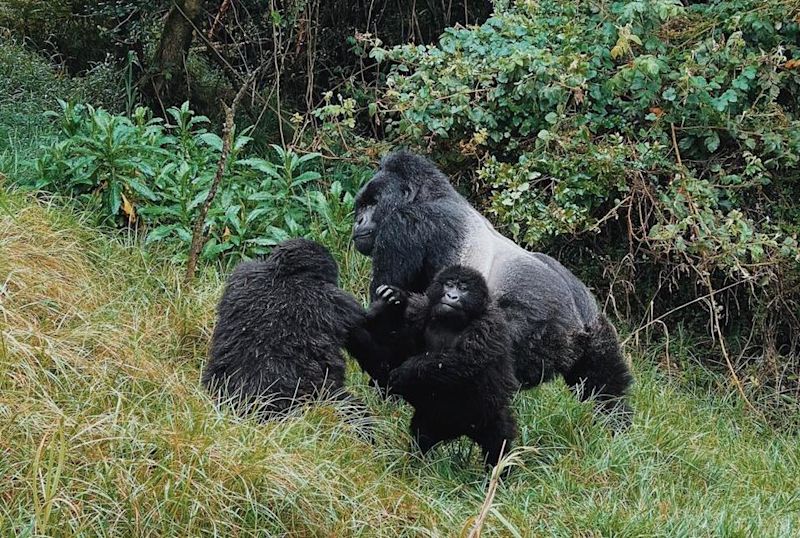 A silverback and two young gorillas
Another reason for booking with a tour operator is the cost-effectiveness of travelling in a group in terms of transport and accommodation. With that in mind, let's get onto the topic of the cost of gorilla trekking.
Reto and Dan's quick responses and Skype chat sold us on booking via Follow Alice.
– Nicole Bailey