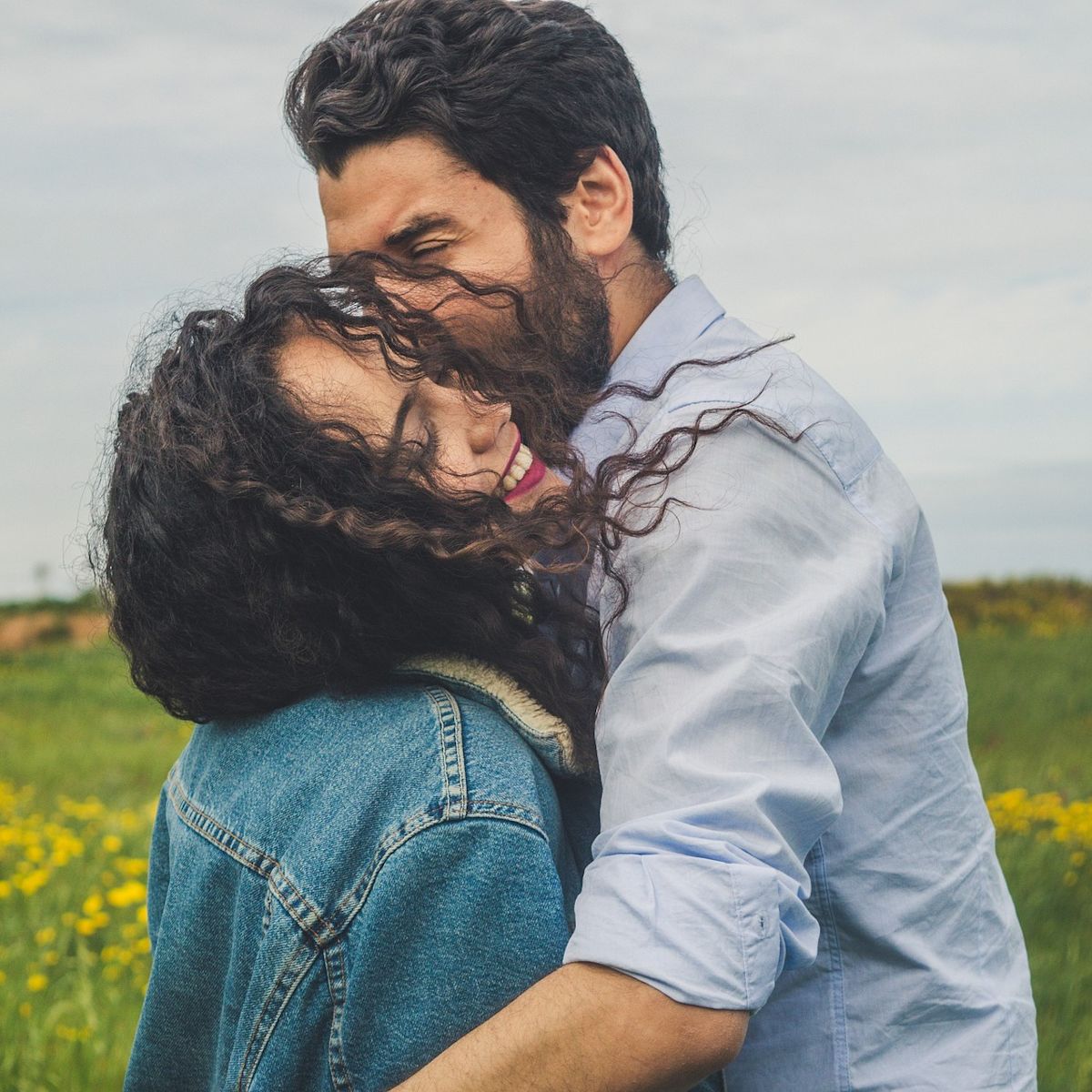 10 Valentine's Day trips for adventurous couples
Feb 12, 2022
Reading time: 7 minutes
Romance and the perfect gift vary from person to person. For the adventurous couples among us, we think there's no better way to celebrate a relationship and Valentine's Day than with an exciting holiday! Here are eight exciting February getaway ideas ...
1. Surf and snorkel in Sri Lanka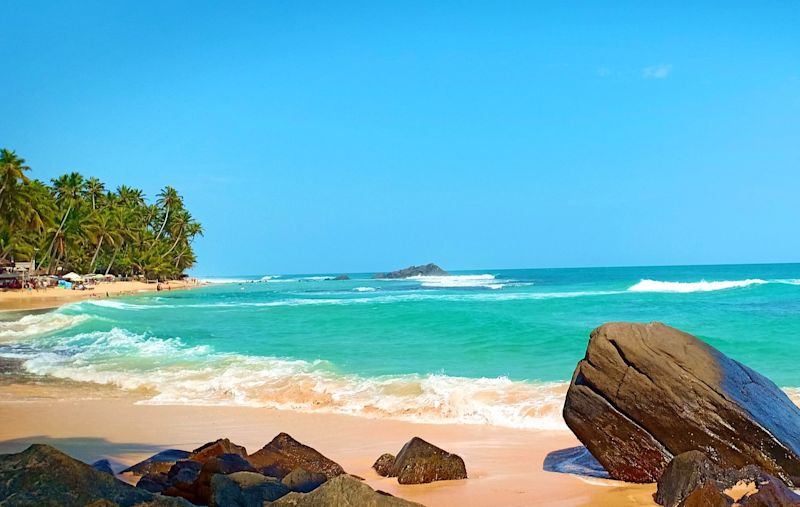 Sri Lanka is the perfect adventure getaway, as it has so much fun activities to offer. Its warm beaches offer snorkelling, surfing, swimming, kite surfing, stilt fishing and more. For those living in the Northern Hemisphere, Sri Lanka offers a classic warm getaway that makes for the perfect Valentine's trip.
While the northeastern coast of Sri Lanka receives lots of rain in February, the western coast and interior generally experience great weather at this time of year. You can do fantastic hikes in the interior, as well as visit historic gems like the city of Kandy and Sigiriya fortress, and go white-water rafting.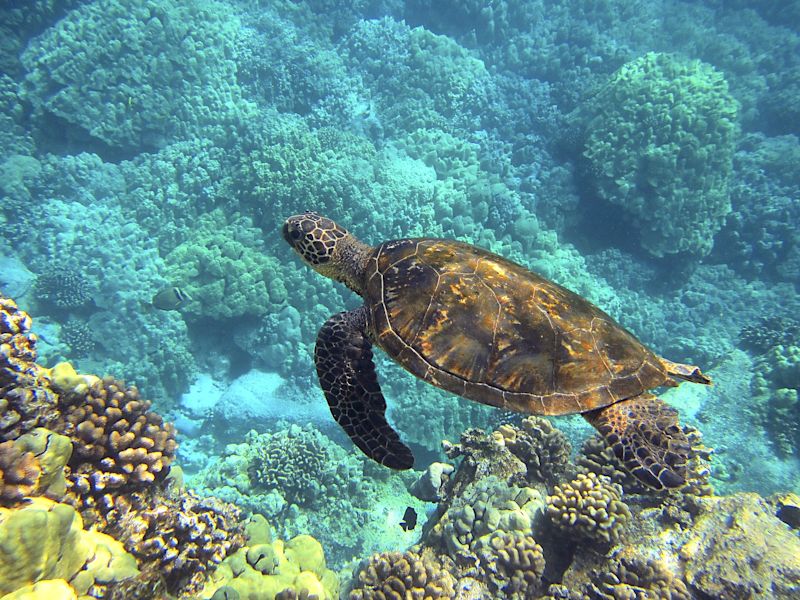 But if you're keen to stick with the surf, we recommend visiting the historic port city of Galle in southwest Sri Lanka. This region offers the very best surf spots in the country, and moreover has breaks suited to all skills levels.
February is in the heart of the snorkelling season in Sri Lanka, so don't miss out! We recommend heading to Polhena Reef if you're keen to swim with turtles, scenic Pigeon Island to see gorgeous coral reefs, and the capital city of Colombo for shipwrecks and colourful fish.
2. Witness calving season in the Serengeti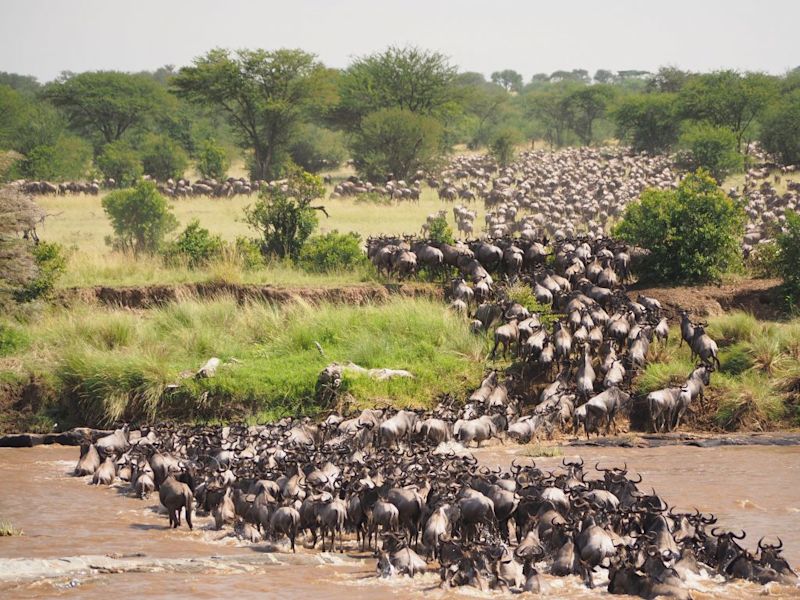 An enormous wildebeest herd crosses a river in Serengeti National Park
Can you picture you and your special person glamping in a pretty spot on the Serengeti plains under a brilliant, starry sky? Eating meals al fresco? Taking safari drives to spot the Big Five? And perhaps even going on a sunrise hot air balloon ride to see the enormous herds of the Great Wildlife Migration? Surely even the most jaded among us can't help but be lured by the romance promised on an African safari!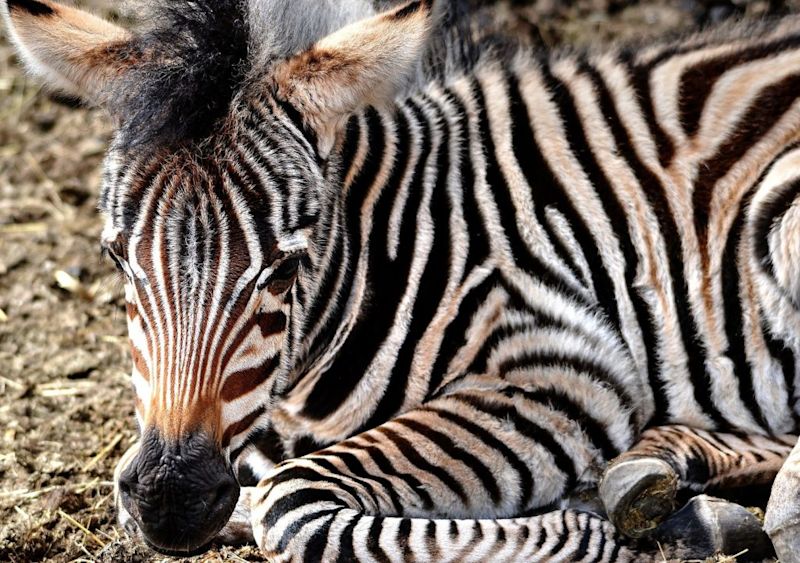 Importantly, February is calving season in Serengeti National Park. This is when zebras, wildebeests and other antelopes give birth to their young, and visitors are treated to the sight of wobbly-legged little animals quickly learning to find their footing. There's also plenty of predator action to look for, as calving herds draw the likes of lions and cheetahs looking for a meal ticket.
February is also the time of year when many exciting migratory birds come to visit, and you have lush, flower-dotted landscapes to enjoy. So why not make a Serengeti safari your next Valentine's Day trip?
3. Stargaze in the Atacama Desert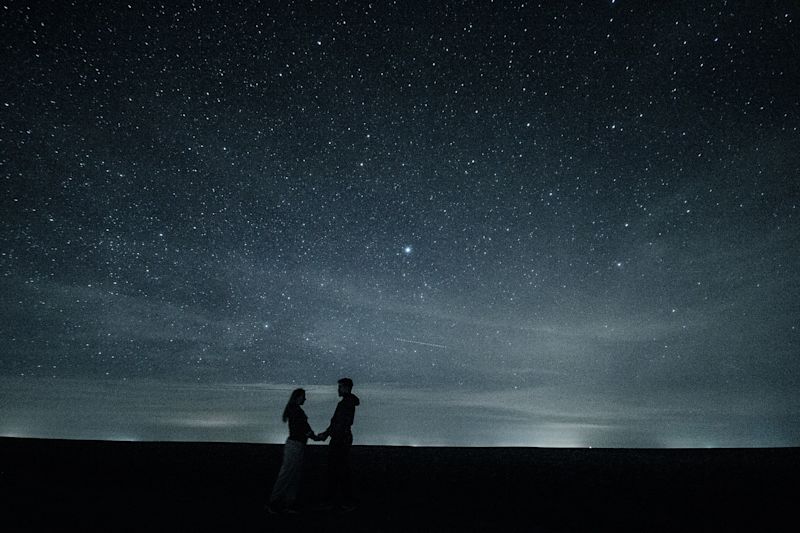 The Atacama Desert in northern Chile is a truly otherworldly place that is a magnet to adventure-lovers and travellers wanting to experience something different.
February is the very best month for stargazing in Chile. And we don't just mean sitting outside at night, bundled up with your hand kept warm in your partner's while looking heavenwards – though of course that's appealing too! But we're also referring to visiting one of the many stargazing observatories, like Paranal Observatory (home to the wonderfully named Very Big Telescope), which offer guided tours.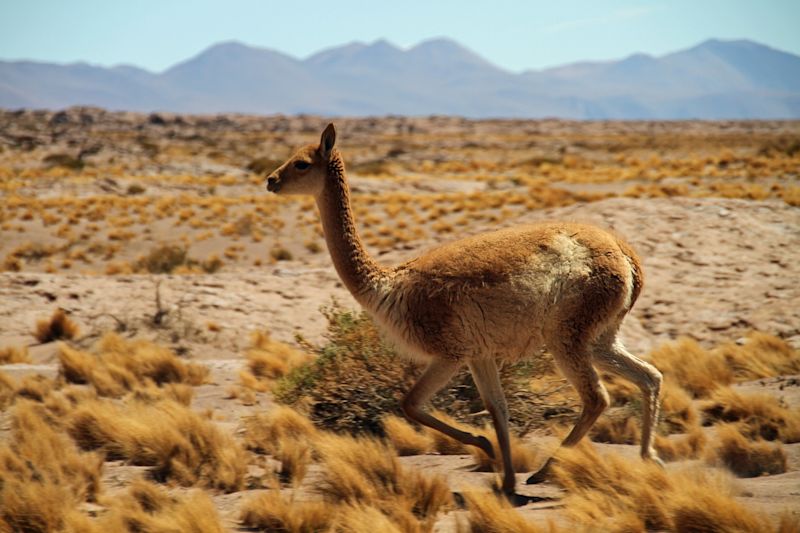 Then, along with your fix of stars and planets, there's also the desert scenery and animals to see in the daytime. Here you can find guanacos and vicunas, cousins of the llama. You might also be lucky enough to spot a South American grey fox. Andean flamingos, with their uniquely yellow legs, populate the desert's lakes. And head to the coast, and you can sight Humboldt penguins nesting in the desert cliffs.
4. See the Northern Lights in Iceland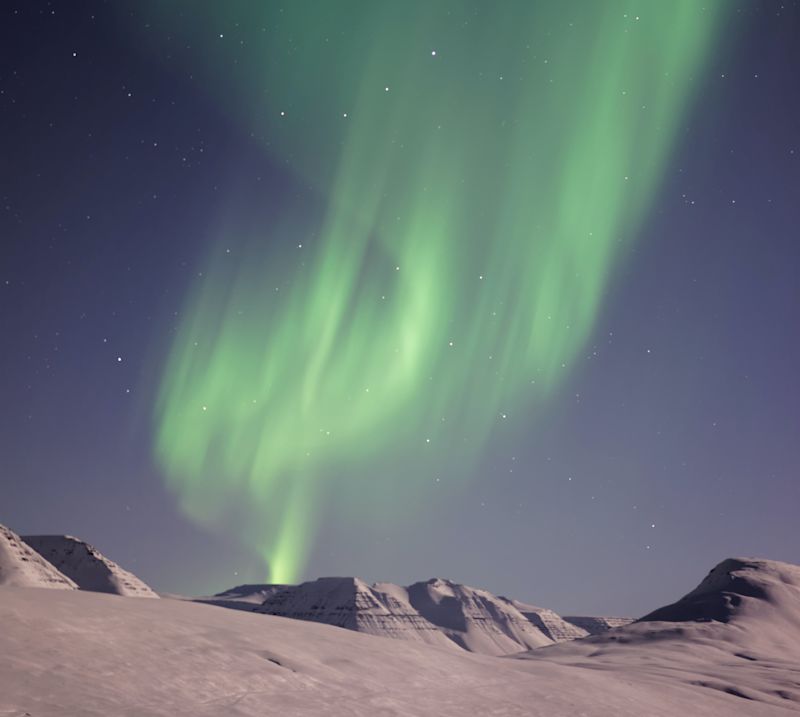 Who doesn't want to see for themselves the magical and ethereal aurora borealis?
Peak viewing time for the Northern Lights in Iceland is from September to March, so Valentine's Day falls nicely within this timeframe.
Can you picture yourself bundled up in warm clothes while standing mesmerised by the play of light across the heavens? And then afterwards, cosying up with your special person with hot drinks in front of the fireplace, hygge style?
One of the best places in Iceland to see the Northern Lights is Jökulsárlón, which literally translates as glacial river lagoon. Here, next to Vatnajökull National Park, you're away from any city lights and have crisp views of the aurora borealis. But you're near enough to Reykjavík that you don't have far to travel to get there.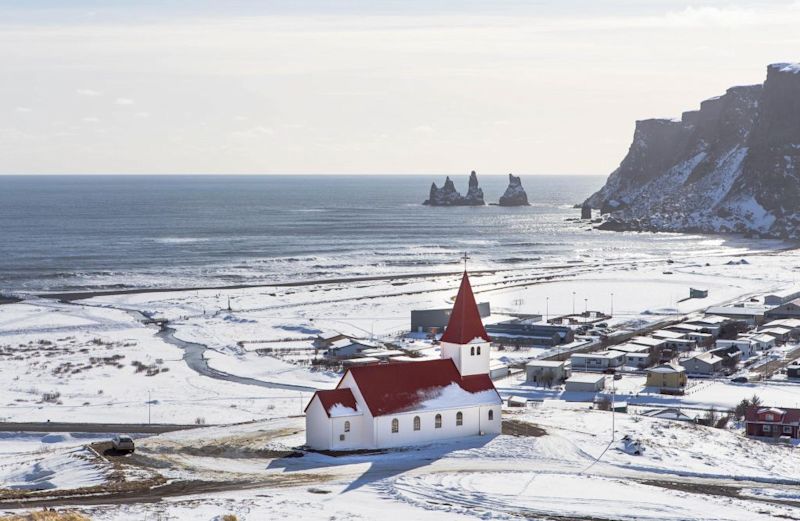 The Westfjords and northern Iceland are really fantastic places to see the Northern Lights if you have a little more travel time on your hands. Here, you have more hours of darkness, and less cloud cover, than in southern Iceland. Especially popular sites in this region for seeing the aurora borealis are Thingvellir National Park, Asbyrgi Canyon and Kirkjufell Mountain, as they're such scenic spots and have no light pollution.
5. Jungle trek to see mountain gorillas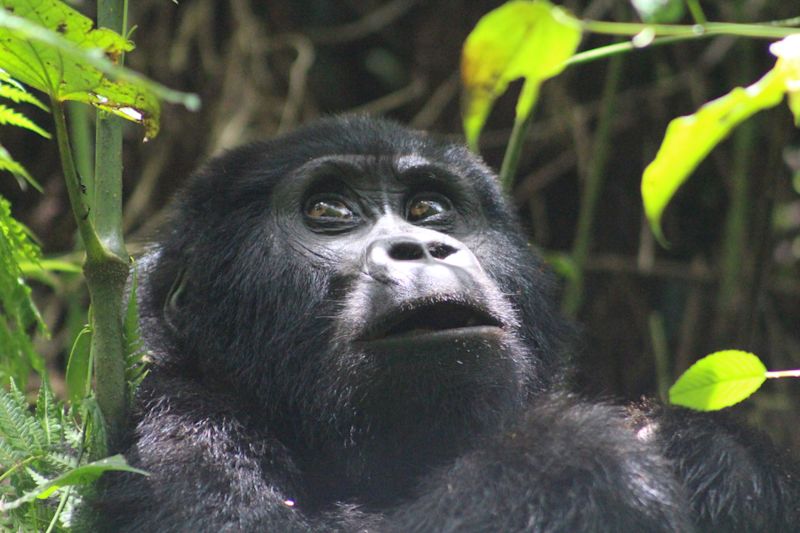 If you'd like a truly memorable Valentine's Day trip, we think you should go gorilla trekking in the African jungle! February – especially the first half – is an excellent time to visit Uganda or Rwanda to go on a hike to see endangered mountain gorillas in their natural habitat. While rain happens in Uganda all year round, February isn't part of the so-called rainy season.
For those who want to really get to know the gorillas, there's also a gorilla habituation experience on offer in Uganda, where you spend far more time in the company of these great apes.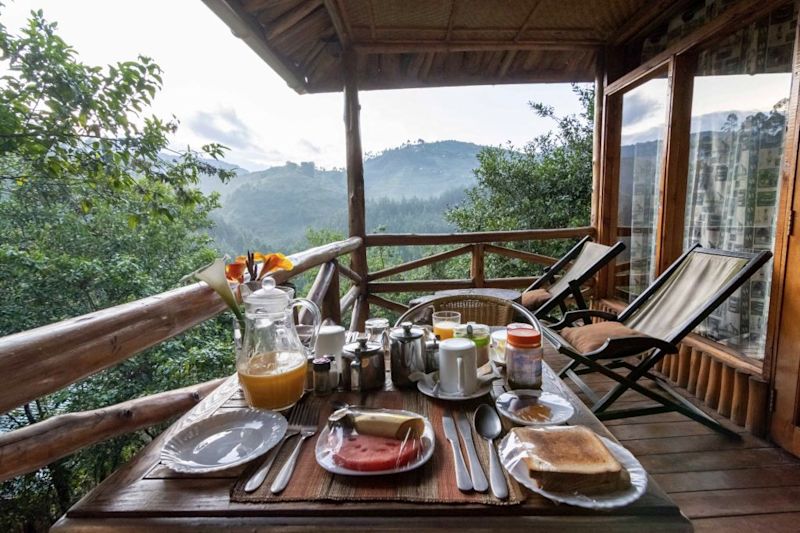 What could be more romantic than breakfast on the deck among treetops?
And while you're all the way in East Africa, why not also go chimpanzee tracking? Similar to gorilla trekking, a guide leads you into the forest to see a chimp troop go about its daily life. There are also many other exotic primates living in the forests here, making for a truly memorable escape.
6. Visit Antartica in the summer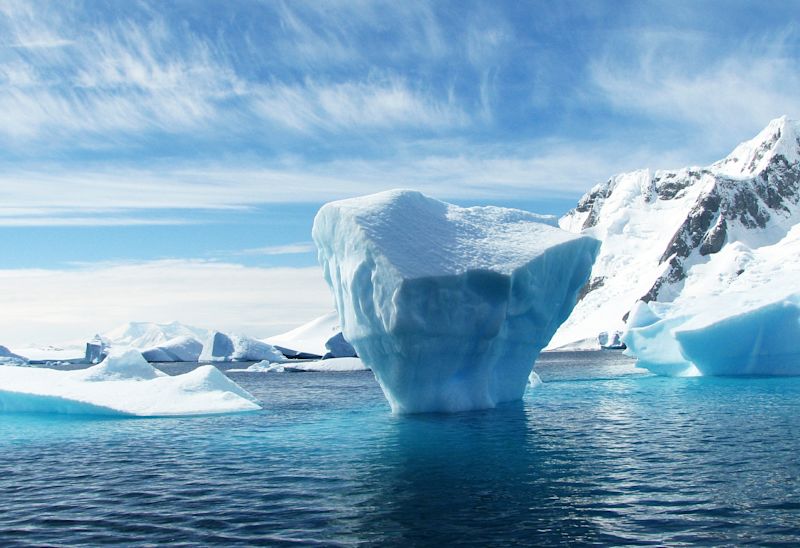 The different colours of blue you see in Antarctica are mind-boggling
Another great Valentine's Day travel idea for the adventurous pairs out there is to take a trip to Antarctica! At this time of year you have balmy temperatures of 1°C as the high, and –11°C as your low. What's more, you have nearly 24 hours of sunshine, making this the perfect time to venture below the Antarctic Circle.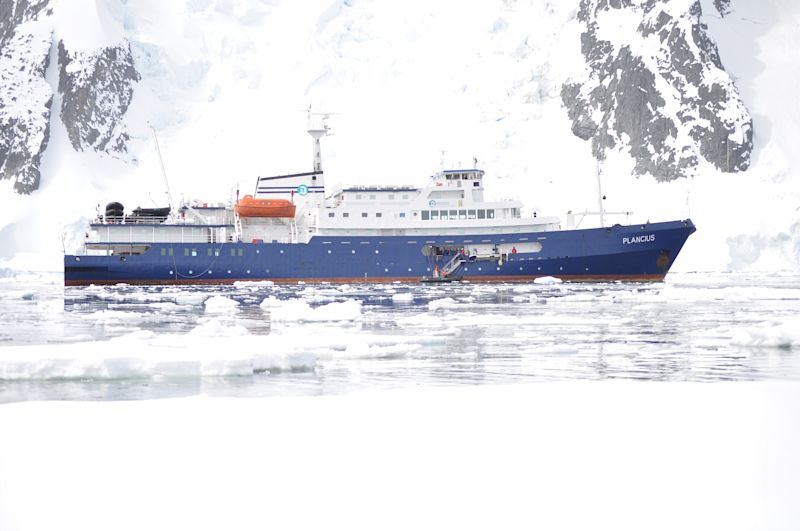 If you want to feel small, stand on the deck of your ship as you pass by the cliffs of Antarctica
The animal spotting in Antarctica in February is exciting stuff. There are penguins, including soft, downy little chicks, waddling around at this time. You can also look for humpbacks, minkes and orcas in the water.
7. Carve up the slopes of Europe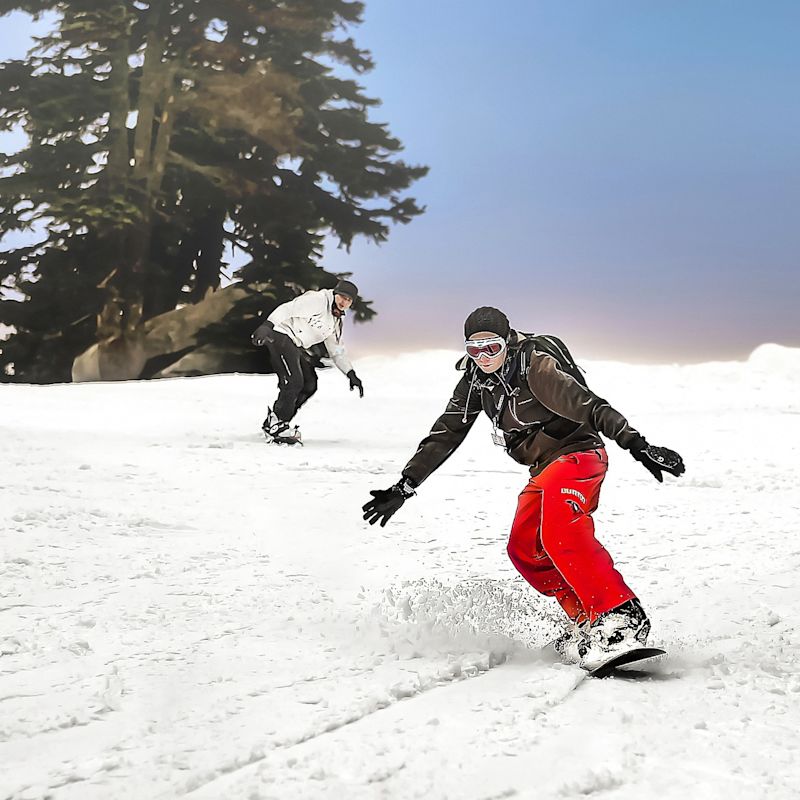 February is a great time for skiing, snowboarding and tobogganing in the Alps and Dolomites. There are often fresh dumps of snow at this time, creating fantastic conditions for the adventurous couple to spend hours whishing through the air and drinking in all that clean, mountain air.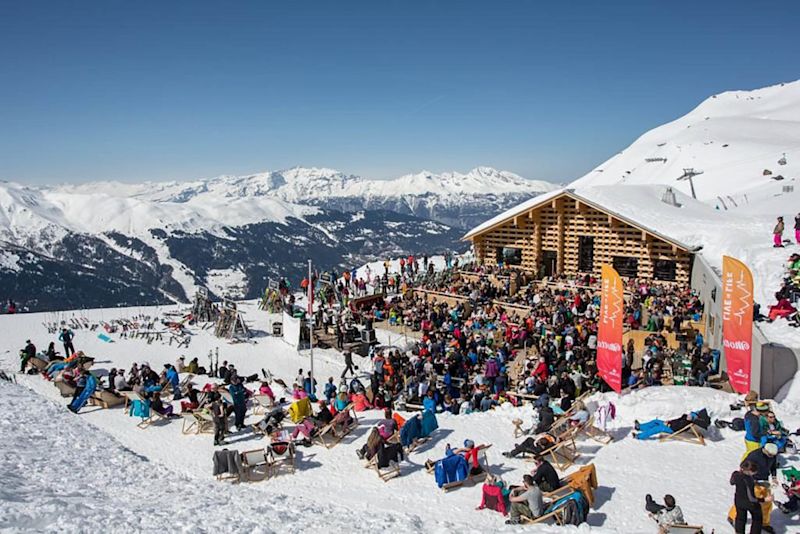 You and your partner can also enjoy hot chocolate stops at mountainside cafés, fondue dinners by the fire, movies under the blankets ... a skiing getaway is the perfect mix of adrenalin and cosiness. For couples living in Europe, it's also helpfully on your doorstep, making a short but romantic weekend getaway super doable.
So ... anyone down for making snow angels on Valentine's Day?
8. Climb to the Roof of Africa
Finally, if you have a little more travel time on your hands, we highly recommend our flagship adventure, which is climbing Mt Kilimanjaro in Tanzania! For the truly adventurous couple, the challenge of this high-altitude climb is a special way to celebrate Valentine's Day. You could even organise it so that you summit on the day itself!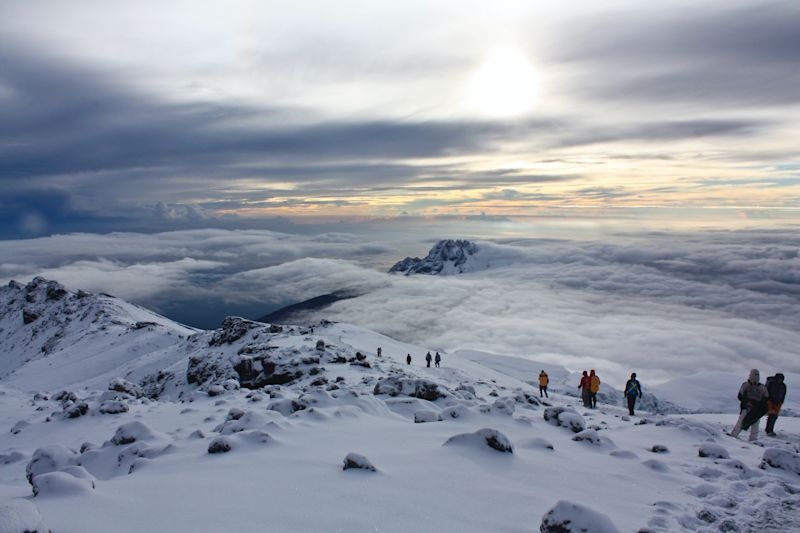 February is part of the winter climbing season, where conditions are cold but favourable as you have a good chance of clear skies and a beautifully snow-covered summit. The glaciers on the peak of Kilimanjaro are also particularly gorgeous when surrounded by a smooth blanket of snow.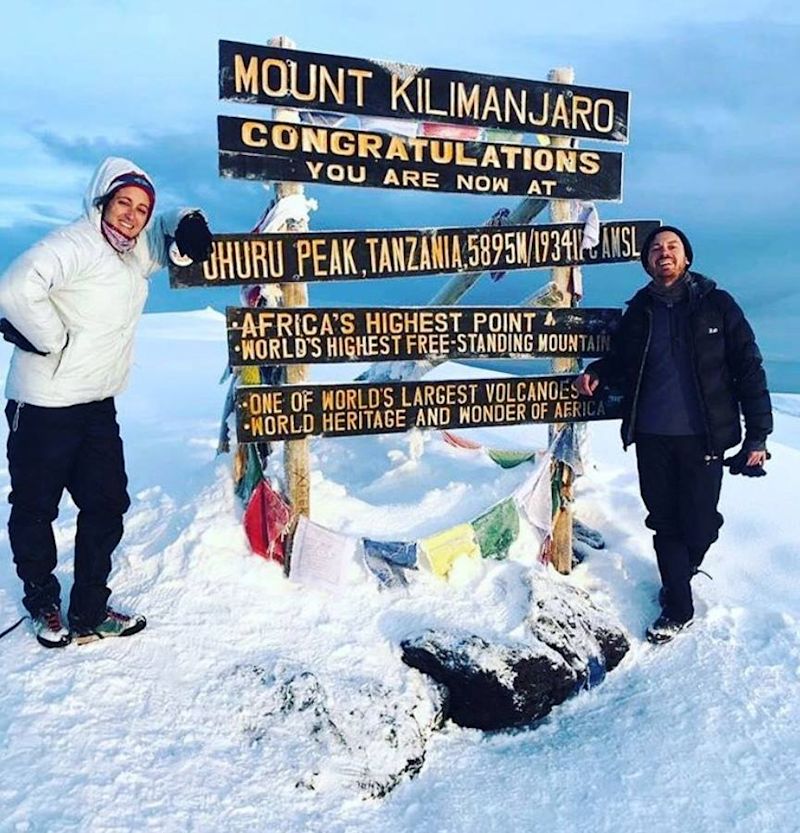 It's time to get planning the best Valentine's Day trip ever!
Please give us a shout if any of the trips above that we offer have sparked your interest. We'd love to help you plan a romantic getaway that you'll remember for the rest of your lives. 😊