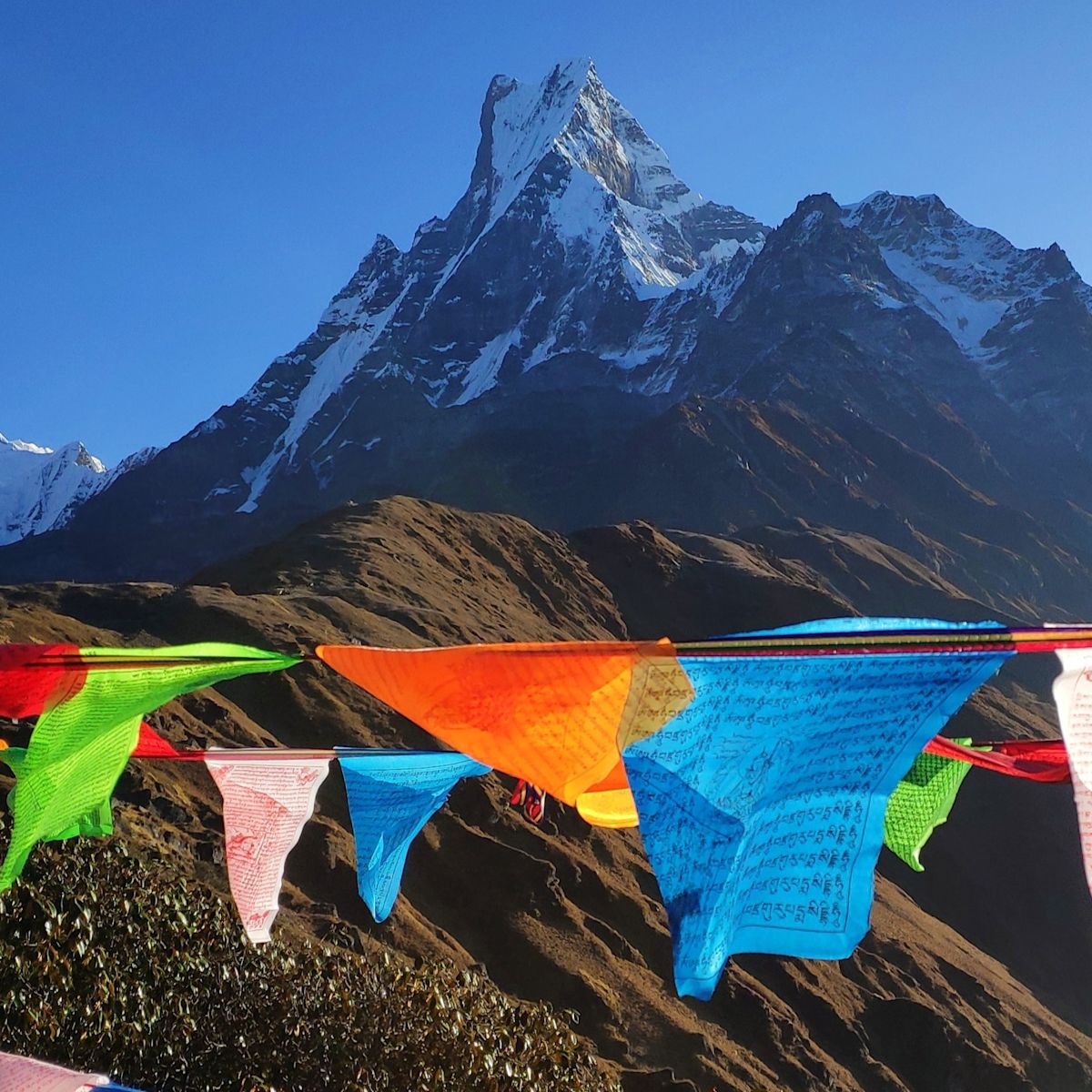 13-day Annapurna Circuit trek
13 days
The Annapurna Circuit is known all around the world for its gorgeous and varied scenery and cultural highlights. It's one of the world's very best high-altitude treks and an absolute bucket-list must! Climb high into the Himalayas and stay in small, traditional villages. Meet the local people as well as trekkers from all over. And stand on Thorung La Pass at a whopping 5,416 m above sea level!
Detailed Itinerary
Day 1: Arrive in Kathmandu
We meet you at Tribhuvan International Airport and drive to the hotel in Thamel, a district of Kathmandu, for the night. If you arrive early enough and wish to explore Thamel a little, you can just step out of the hotel and you're sorted: restaurants, shops and more are all right there. We also have an optional highlights of Kathmandu tour on offer!

Day 2: Drive to Jagat via Besisahar
After an early rise, we drive west in our private vehicle. The five-hour drive is the perfect time to get to know your fellow hikers. We stop for lunch in Besisahar, a town in a wide, green valley. We then head up narrow, windy roads into the mountains to reach the village of Jagat for the night.

Day 3: Drive to Pisang
This morning we drive to the very pretty valley village of Pisang. Pisang actually consists of Lower and Upper Pisang, two portions separated by the Marshyangdi River. We arrive in Lower Pisang, and you must cross the river via a suspension bridge to climb up to Upper Pisang. Upper Pisang (3,300 m) has a famous set of Tibetan prayer wheels that travellers are invited to run their hands along in the traditional way. It's from here that we start trekking tomorrow!

Day 4: Trek to Manang via Nyawal (6 hr)
This morning we head northwest up the Marsyangdi valley. This is the most beautiful stretch of the entire circuit. To the south you can see the magnificent peaks of Annapurna II and III. Around midday we visit the historic village of Nyawal, where we can visit Guru Rinpoche Cave, an important site for Tibetan Buddhists. We overnight at the town of Manang (3,540 m), which has a a distinctly Tibetan population and culture. We spend three nights in Manang to help us acclimatise.

Day 5: Day hike to Kicho Tal (6 hr)
Today we embark on a scenic round-trip hike to Kicho Tal (the 'Ice Lake'). This involves a climb of 1,000 m, so while it's short, it's tough. Kicho Tal is an incredibly beautiful lake. It's surrounded by snowy mountains, including Tilicho Peak, and you'll be blown away by the pristine lake itself. One really feels the remoteness here.

Day 6: Acclimatisation day
Today is another acclimatisation day. We take it slowly and spend our day resting, playing games, reading, exploring Manang (which has a population of 7,000), and also visiting the Himalayan Rescue Association Clinic. The clinic has an important role to play in the safety of locals and visitors to this part of the Nepali Himalayas.

Day 7: Trek to Yak Kharka (6 hr)
Today we continue up Marsyangdi River valley, passing small villages en route. The trail winds through a harsh and windswept landscape. The views are unbelievable, with Annapurna II, III and IV, as well as Gangapurna, visible most of the day. Look for herds of grazing musk deer. We overnight in the hardy mountainside village of Yak Kharka (4,018 m).

Day 8: Trek to Thorung Phedi (5 hr)
This morning we continue up the valley towards Thorung Phedi (4,450 m), our final stopover before we summit Thorung La Pass. It's a relatively short trek, but as we're climbing ever higher, the effects of the reduced oxygen intake take their toll. The paths are often narrow, contour paths around bare mountains, and have steep drop-offs.

Day 9: Ranipauwa via Thorung La (7 hr)
Today we summit Thorung La Pass at a dizzying 5,416 m above sea level. The view from up here makes you feel like you might be sitting at the top of the world! To the west you can see the snow-capped Dhaulagiri mountain range. We then descend steeply into isolated Mustang District, where we're met and driven south to Jomson.

Day 10: Drive to Jomsom via Kagbeni
Today we're driven southwest to the airport town of Jomsom, dropping a vertical kilometre in altitude as we do so. Excitingly, we stop en route at Kagbeni, an ancient farming village that sits on the valley floor alongside the Kali Gandaki River. Kagbeni is a very important site for Hindu pilgrims who want to perform Pitri-sraddha. The village is also famous for its beautiful setting and historic mud buildings.

Day 11: Fly to Pokhara and relax
We take a short flight to Pokhara that winds through the Kali Gandaki, the world's deepest gorge! We overnight at a lakeside resort in Pokhara, a beautiful city. We spend the afternoon exploring the town and having fun on the lake. We can also zipline down to the city from the nearby mountains!

Day 12: Explore Kathmandu
We spend the morning exploring Pokhara and doing anything we didn't get to do yesterday. In the early afternoon we fly back to Kathmandu – it's a short, 30-minute plane ride. There's time to explore the city a bit in the afternoon or have a spa treatment. And in the evening we can head to a restaurant for final dinner together.

Day 13: Farewell
We drive you to the airport and say our goodbyes. We hope to see you on another one of our trips soon!

Inclusions
Price Includes
Some meals before and after trek
Price Does Not Include
Trek guide and porter tips
Snacks, mineral water, cool drinks and alcohol
Book your trip
We do our best to provide you the best experience ever
13 Day Classic Annapurna Circuit
Feb 8, 2024
from
USD2,090
Deposit
USD250
13 Day Classic Annapurna Circuit
Feb 22, 2024
from
USD2,090
Deposit
USD250
13 Day Classic Annapurna Circuit
Mar 7, 2024
from
USD2,090
Deposit
USD250
13 Day Classic Annapurna Circuit
Mar 19, 2024
from
USD2,090
Deposit
USD250
Don't see your dates?
We can make it happen!
Adventuring made easy
Our dedicated travel consultants make adventuring easy for you by taking away all of the admin. Your only jobs are to train for the adventure if necessary and then pack your bags!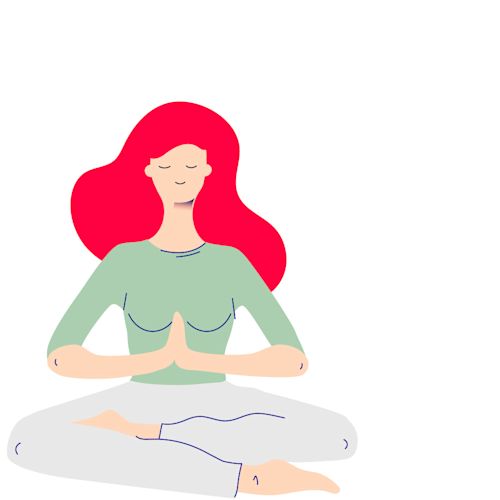 Local guides
Our local guides look after you in every way. Our goal is to give every traveller the feeling you get when a friend is showing you their country.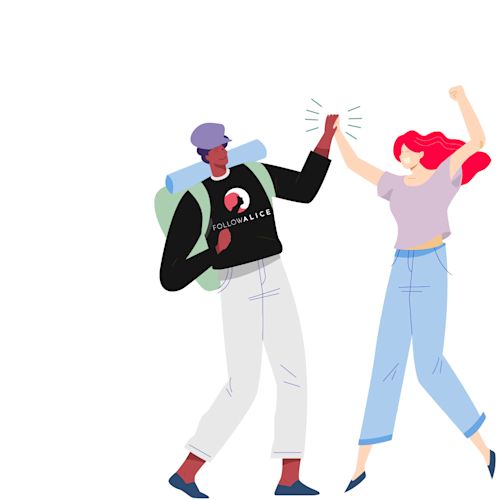 Responsible travel
On average, over 70% of your trip price stays in the local economy. It's important to us that the visited communities benefit the most since they're the ones hosting travellers.