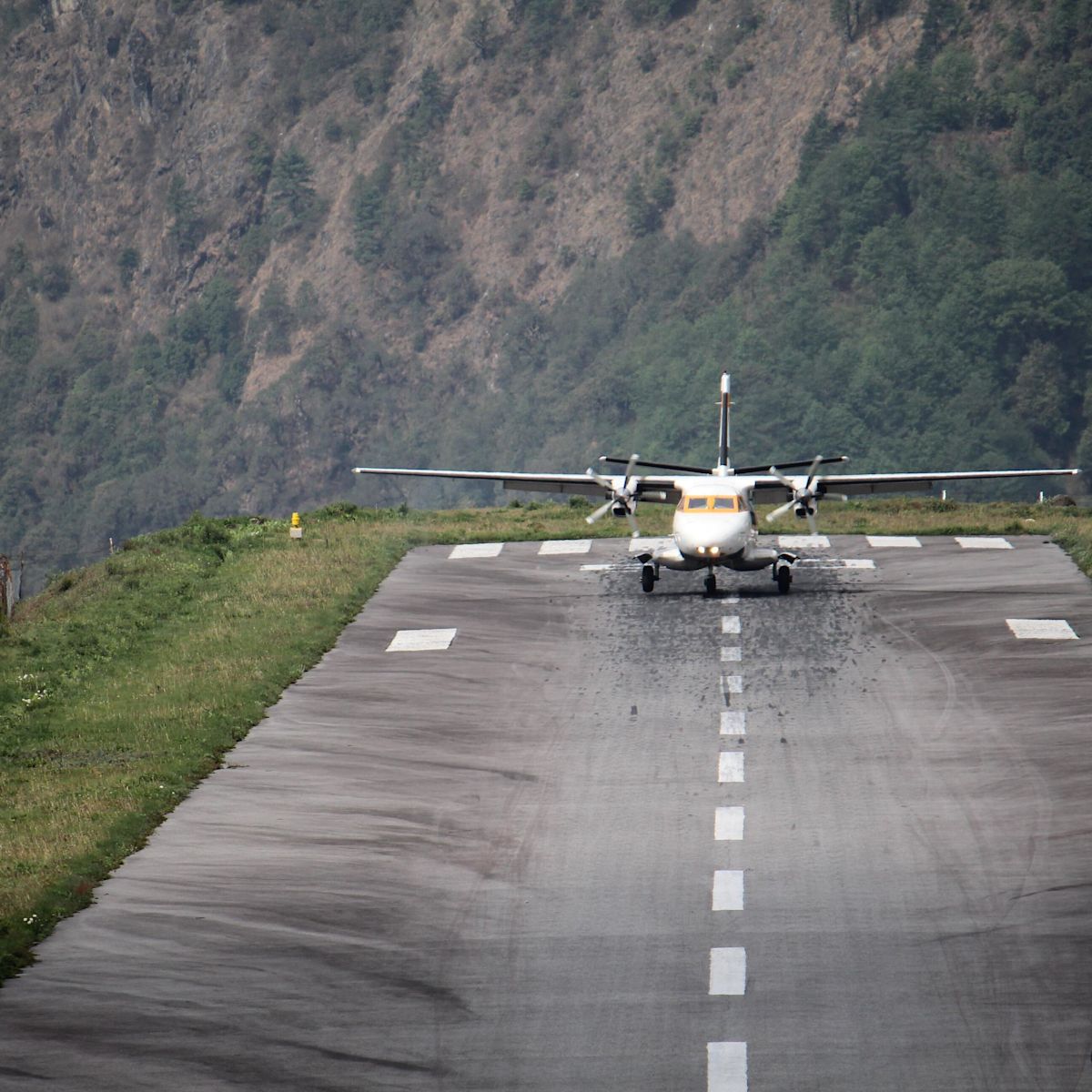 Where does the Everest Base Camp trek start?
Oct 31, 2022
Reading time: 3 minutes
The Everest Base Camp trek starts and ends in Lukla, a small mountain town just outside of Sagarmatha National Park in eastern Nepal. We discuss how to get to Lukla to help you plan for this epic adventure!
Where is the EBC trek trailhead?
The Everest Base Camp (EBC) trek starts in the small town of Lukla.
Lukla is 2,860 m (9,383 m) above sea level. It's known as the gateway to the Everest Base Camp trek.
You might also be interested to know that Lukla sits at the same elevation as Ecuador's Quito, the world's second highest capital city.
How do you get to Lukla?
You cannot drive to the town of Lukla (where the EBC trail starts), as there are currently no roads leading into it. (The Nepalese Government has, however, announced plans to build a road to Lukla). That leaves us with the following two travel options:
Fly from Kathmandu's Tribhuvan International Airport (or Manthali Airport in Ramechhap District) to Tenzing-Hillary Airport in Lukla.*

Hike in from a nearby town, which will take at least three days.
* As of 2022, you need to drive south to Ramechhap district to catch a flight to Lukla, as Kathmandu Airport is currently undergoing extensive renovations. This change is reflected in all of our EBC trek itineraries.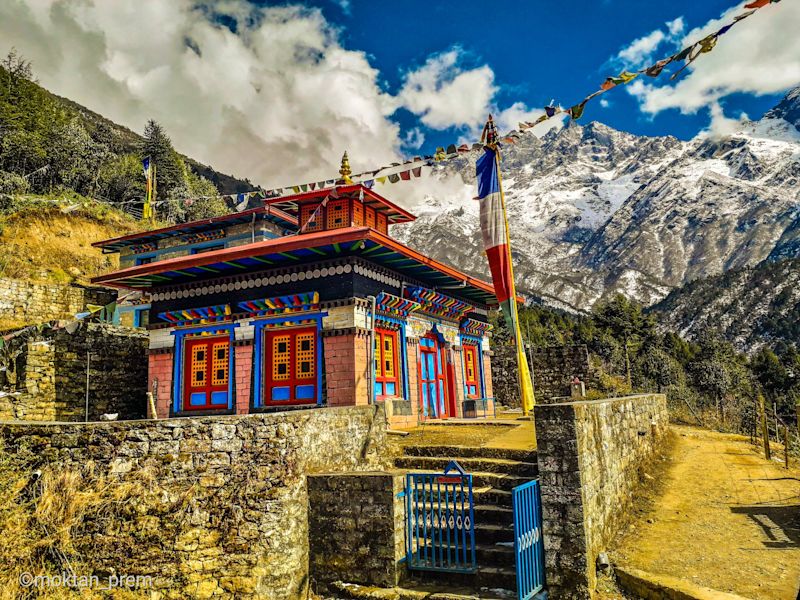 The Lukla Airport building
Almost every EBC trekker flies to Lukla, as this is easiest and most affordable option. If you do the Everest Base Camp trek with Follow Alice, you'll fly to Lukla to reach the EBC trailhead.
Flying to Lukla
Normally the best and most direct flight is from Kathmandu. Starting in 2022, however, we must fly from the city of Manthali further to the south in the Ramechhap District. The reason for this is that Kathmandu's airport is under major renovation. As a result, most domestic flights to and from there have been cancelled.
So for now, we must head to Manthali, which is a five-hour drive. We drive you there in a private vehicle. We then overnight in Manthali before catching a flight from Manthali Airport to Lukla Airport the next day. (This necessitates an extra day of travel that will be eliminated when one can fly to Lukla from Kathmandu again.)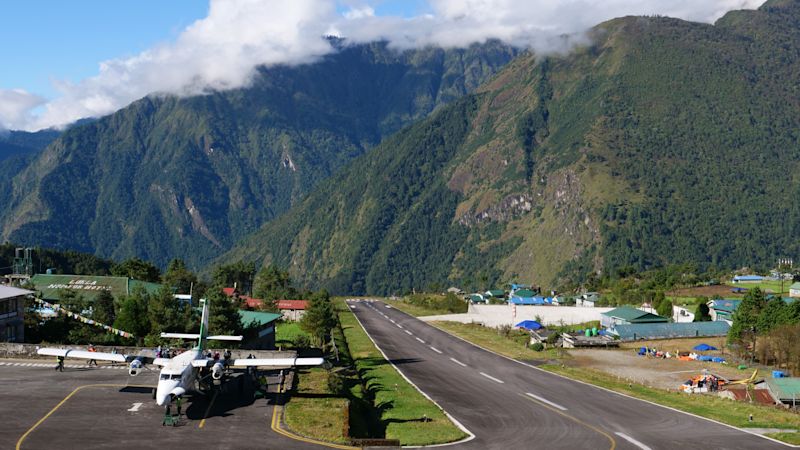 The short Lukla runway
Light aircraft only
All flights to Lukla (whether from Kathmandu or Manthali) are courtesy of light aircraft, as the single runway that constitutes Lukla's Tenzing-Hillary Airport is sloped and very short. The flight from Kathmandu to Lukla lasts for 25 minutes, and that from Manthali is only 15 minutes.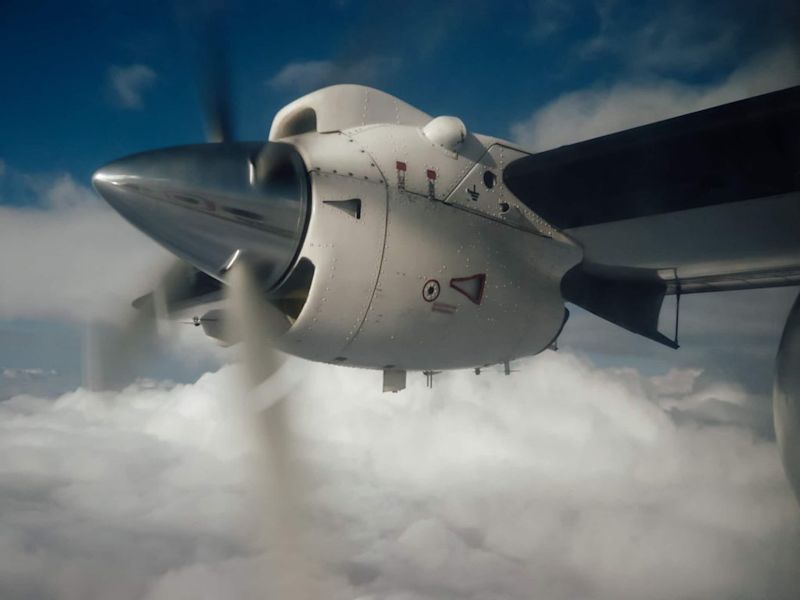 Only small aircraft can manage Lukla's short runway
Flight delays are common
Note that delays in and out of Tenzing-Hillary Airport are frequent, as weather conditions need to be favourable to make take-offs and landings safe. For this reason we recommend allowing yourself an extra day in Kathmandu at the end of your trip. This is to ensure a delay out of Lukla won't jeopardise you getting to your international departure flight in time.
Tips for flying to Lukla
We have a few top tips for you when flying to Lukla:
Pack snacks and reading material in case there's a delay and you must park off at the airport for a while.

Pick a seat on the left of the plane for better views (and on the right on the return flight).

Bring something to suck on to prevent your ears from hurting.

Pack rescue drops if you're a nervous flyer, as this flight isn't for sissies!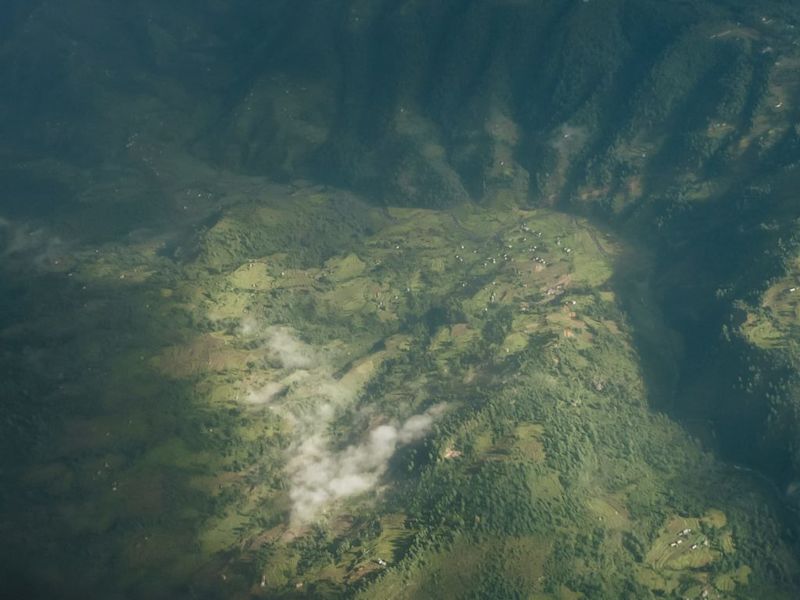 A beautiful valley as seen on the flight to Lukla
Lukla's airport is named after the Sherpa Tenzing Norgay and the Englishman Sir Edmund Hillary. Norgay and Hillary were the first to summit Mt Everest. They accomplished this amazing feat in 1953.
Finally, if you're thinking about doing the Everest Base Camp, we think you might find the following video really helpful ...
There would be a youtube video here.
Sadly, the youtube player requires cookies to work.