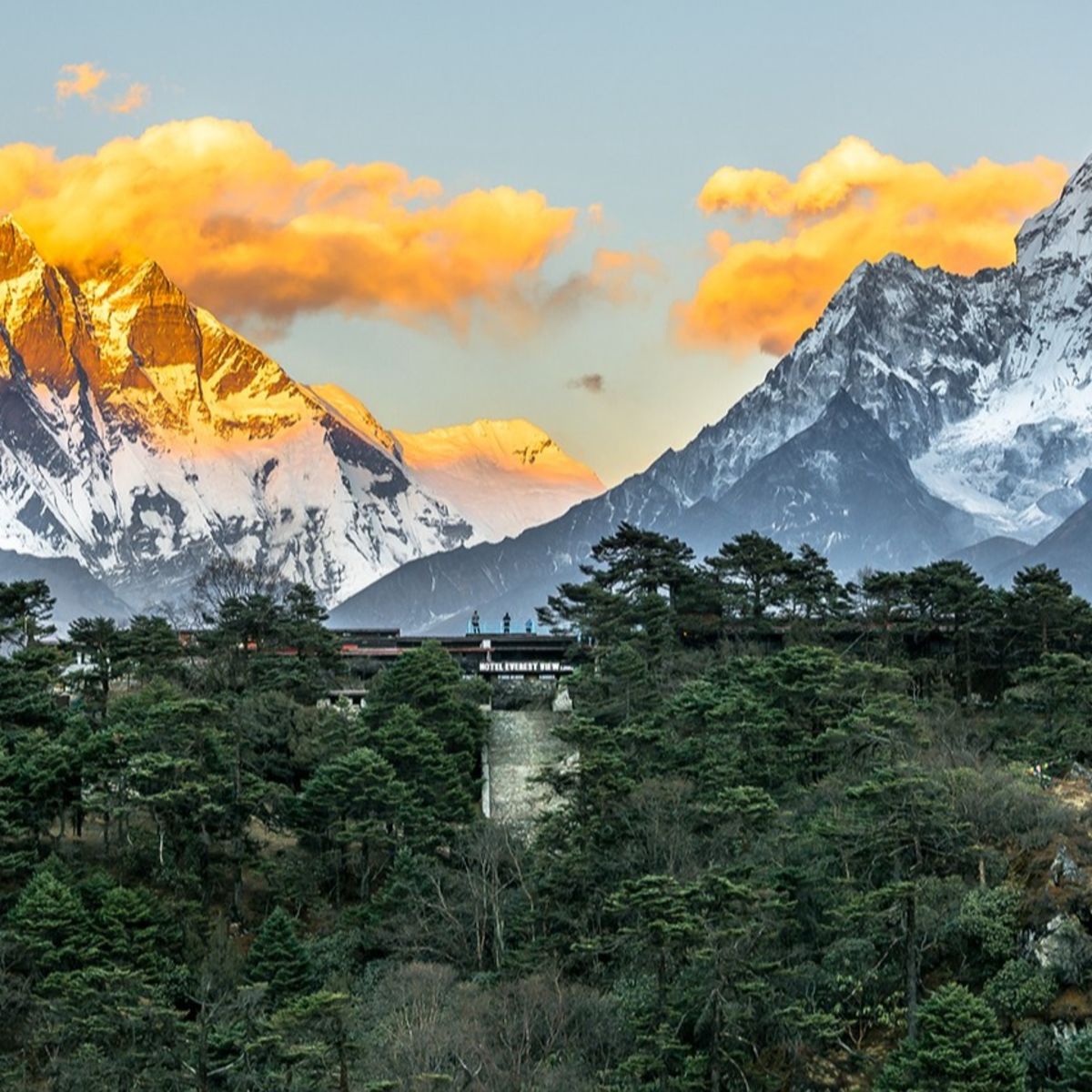 EBC and Three Passes
20 days
The Everest Base Camp and Three Passes trek sees you hike deep into the Himalayas to visit Everest Base Camp, while also summiting three mountain passes: Kongma, Cho and Renjo. From these passes you enjoy views of Mt Everest and Mt Lhotse, Ngozumpa and Khumbu glaciers, and Gokyo Lakes. This is an exhilarating trek into some of the wildest and quietest corners of Sagarmatha National Park.
Detailed Itinerary
Day 1: Arrive in Kathmandu
Today is meet-up day. We fetch you from the airport and take you to the hotel in Thamel, Kathmandu. Arrive early enough and there'll be time to purchase any last-minute items and explore the town a bit. We enjoy dinner together as a group and chat about what to expect in the upcoming days.

Day 2: Travel to Ramechhap
Today we drive southeast from Kathmandu to reach the pretty mountain valley town of Ramechhap. There will be time to explore the area on foot in the afternoon. We head here so we can catch a flight tomorrow from Mathali Airport to Lukla, where the EBC trek starts!

Day 3: Trek to Phakding (3 hr)
We take a short flight to the mountainside town of Lukla (2,860 m). Then we get walking! We head into in a pretty forested valley and tackle a relatively easy first-day hike. The trail stays close to the river and passes by picturesque Sherpa settlements. We overnight in the riverside village of Phakding (2,610 m).

Day 4: Trek to Namche Bazaar (6 hr)
Today's trek is harder as we climb greatly in altitude to reach the town of Namche Bazaar (3,440 m). Namche sits high above a steep valley and overlooks the confluence of two rivers. For many, this is where the change in altitude can really be felt, and so rest is paramount.

Day 5: Acclimatisation and hike (3 hr)
It's important to give your body time to adjust to the higher altitude, so we spend another night in Namche. That said, there's lots you can choose to do locally, like visit the Sherpa Museum or local monastery, or do a beautiful hike to Hotel Everest View for a drink and snack.

Day 6: Trek to Tengboche (5 hr)
Today we head further up the Dudh Kosi valley to reach Tengboche (3,870 m). The views on today's hike of Lhotse, Everest and Ama Dablam are unforgettable! Tengboche Monastery is the largest gompa (Tibetan Buddhist fortification) in the Khumbu region and definitely worth a visit.

Day 7: Trek to Dingboche (6 hr)
We walk today through woods, and enjoy increasingly spectacular views of the snow-capped peaks towering around us. Ama Dablam and Island Peak in particular are breathtaking. We also pass by Panboche, whose monastery is the oldest in the region. We overnight in Dingboche (4,360 m).

Day 8: Trek to Chhukung (3-4 hr)
Today we head east up Chhukung Valley to Chhukung (4,730 m). The area used to be used as a yak pasture, but has developed into a cluster of lodges that serve trekkers. The village sits alongside the icy Imja Khola and is nestled at the base of Chukhung Ri, a rocky peak.

Day 9: Acclimatisation and explore
Today we stay put in Chhukung to acclimatise. We can either climb Chhukung Ri (5,550 m) or visit Island Peak Base Camp. Island Peak (6,189 m), or Imja Tse, got its name from a British Everest expedition because they thought it looks from Dingboche like an island in a sea of ice.

Day 10: Summit Kongma La (9-10 hr)
Today we tackle our first pass! Kongma La (5,550 m) is a challenging mountain pass that's actually higher than EBC! It's also the easternmost and highest of the three passes on our trek. Excitingly, we also cross Khumbu Glacier today. We overnight in Lobuche (4,940 m).

Day 11: Visit Everest Base Camp (9 hr)
Today is THE DAY! We head straight for Everest Base Camp. During climbing season, it's a humming base camp; at other times it's deserted, with just wind-ripped prayer flags to mark the spot. Having spent time soaking it in and gazing upon Khumbu Glacier, we travel to Gorakshep (5,164 m).

Day 12: Climb Kala Patthar (8-10 hr)
We take on Kala Patthar (5,643 m), a tough climb with a massive reward: an unobstructed view of Mt Everest! We then head south along the classic EBC trek route, but where the path meets the head of the Imja Khola river, we veer west away and head to Dzongla (4,830 m).

Day 13: Summit Cho La (9-10 hr)
We climb Cho La (5,420 m) today! The going is steep and challenging. This is a remote and gorgeous section of Sagarmatha National Park that many don't get to see. We then descend to the village of Gokyo (4,750 m) and the beautiful, icy blue Gokyo Lakes.

Day 14: Gokyo Ri day hike
Today is a rest day of sorts. We don't move on to another location, but those who wish can climb up to Gokyo Ri, a 5,357 m-high peak that offers an incredible view of Ngozumpa glacier, the Gokyo Lakes, and Mounts Everest, Lhotse, Makalu and Cho Oyu!

Day 15: Summit Renjo La (8-9 hr)
Today we tackle the third and final of the passes on our trek route: Renjo La (5,360 m). We walk along the north shore of Gokyo Lake to reach the base of the pass. It's a tough climb, but it's not as high as the other two passes, and you might even see some locals with their yaks using the path. We overnight in Marlung.

Day 16: Trek to Namche Bazaar (7-8 hr)
We now head to Namche Bazaar. The scenery is beautiful, as we walk a contour path along the northern bank of the Bhote Khosi, a tributary of the Dudh Khosi. We pass by the pretty village of Thame and Thame Monastery. Anyone lucky enough to be in Namche on a Saturday can visit its market.

Day 17: Trek to Lukla (7-8 hr)
This is our last day of our trekking! We now follow the same path that we took on the outward journey. We hike the final miles through forested valley and to the sound of rushing water to reach Lukla, where we spend the night.

Day 18: Travel to Kathmandu
This morning we catch a short flight from Lukla to Ramechhap. The scenery during the flight is magnificent. We then drive to Kathmandu. We have the evening to explore and enjoy the city. And enjoy one more fantastic dinner of Nepali food!

Day 19: Explore Kathmandu
Today you're at leisure to explore Kathmandu on your own or join our exciting city tour! Please note that the main reason for this sightseeing day is that you need a buffer day before flying out of Nepal in case you're delayed in the Everest region. It's not unusual for flights out of Lukla to be postponed for hours or even a day due to bad weather. So you really do need this extra day before your departure – it's just too stressful to miss your international flight because of forces outside of your control.

Day 20: Depart Nepal
It's time to say goodbye after the adventure of a lifetime! We drive you to the airport to catch your flight.

Inclusions
Price Includes
Some meals before and after trek
Experienced, English-speaking trek guide
Price Does Not Include
Trek guide and porter tips
Snacks, mineral water, cool drinks and alcohol
Book your trip
We do our best to provide you the best experience ever
Feb 2024
No departures this month
Everest Base Camp & Three Passes
Mar 5, 2024
from
USD2,490
Deposit
USD250
Don't see your dates?
We can make it happen!
Adventuring made easy
Our dedicated travel consultants make adventuring easy for you by taking away all of the admin. Your only jobs are to train for the adventure if necessary and then pack your bags!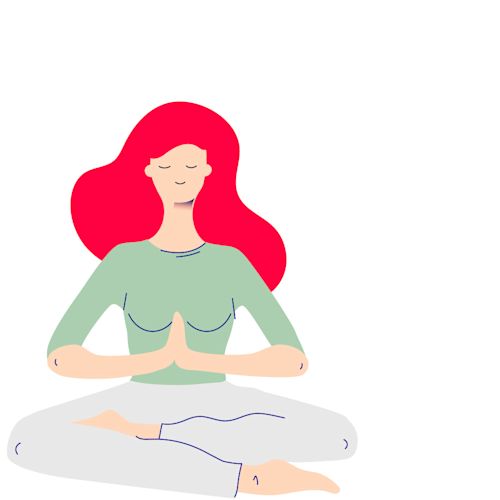 Local guides
Our local guides look after you in every way. Our goal is to give every traveller the feeling you get when a friend is showing you their country.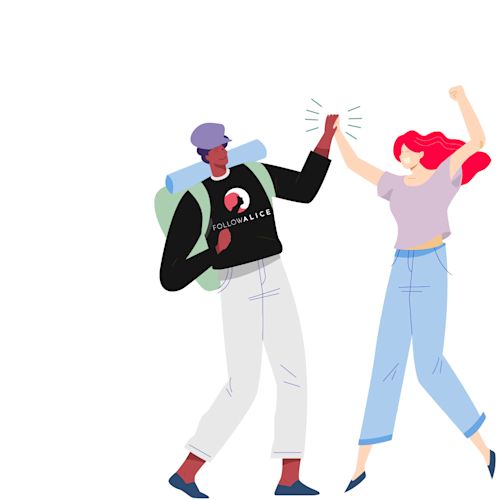 Responsible travel
On average, over 70% of your trip price stays in the local economy. It's important to us that the visited communities benefit the most since they're the ones hosting travellers.