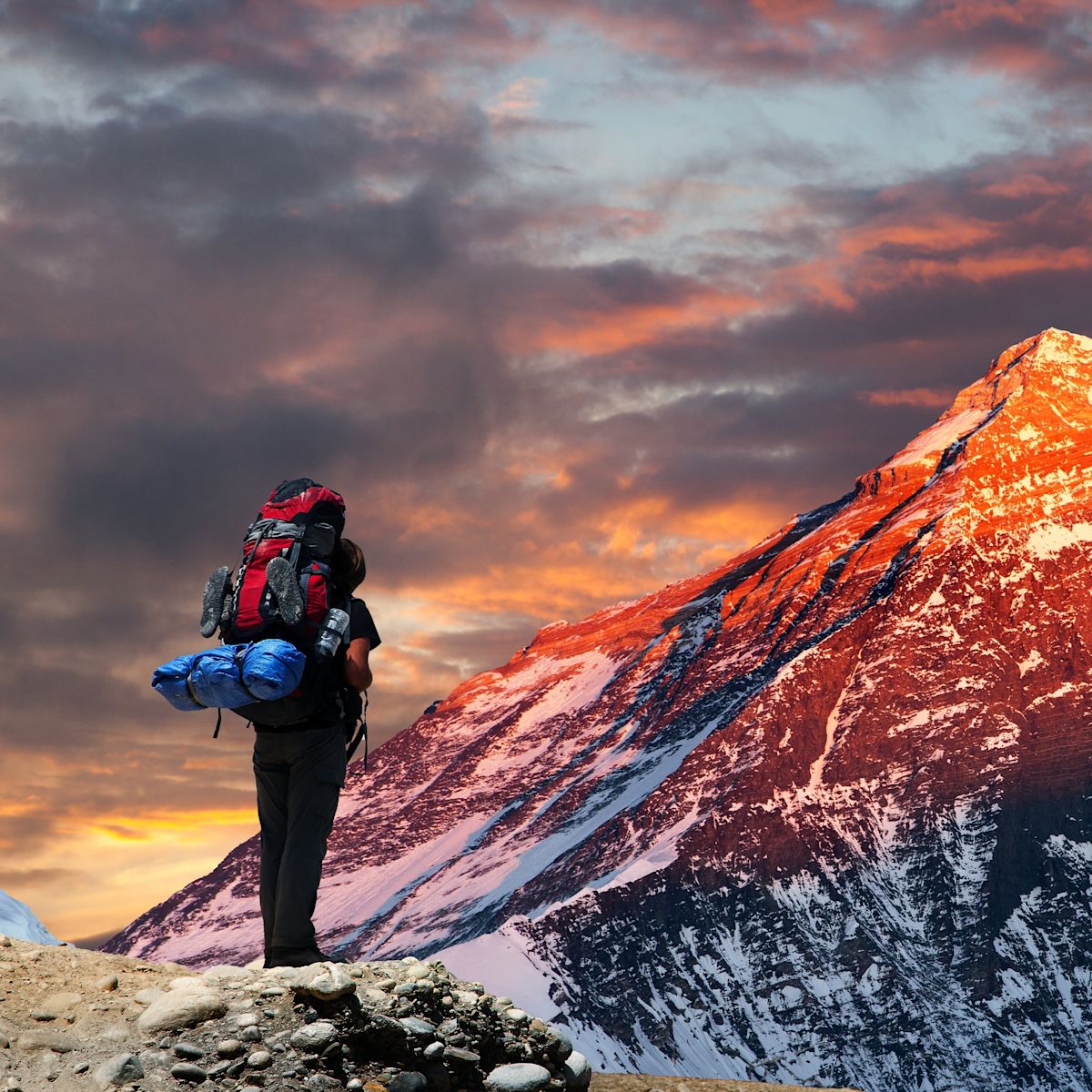 EBC and Gokyo Lakes
17 days
A challenging trek that takes you from lush valleys where the water roars right to the base of Mt Everest and the creaking Khumbu Glacier. Along the journey you stay in Sherpa villages and learn all about this people and their fascinating Tibetan Buddhist culture.
Detailed Itinerary
Day 1: Arrive in Kathmandu
We meet you at Tribhuvan Airport and drive you to the B&B in Thamel, a vibey district of Kathmandu. We have dinner together, get to know each other, and talk about the upcoming trek. There's also time to rent any missing trekking gear from one of the many outfitters in Thamel. Then catch up on your sleep, as we start hiking tomorrow!

Day 2: Travel to Ramechhap
Today we drive southeast for about five hours to reach the prettily placed town of Ramechhap. Set among farms and mountains, it's a lovely place to explore on foot. We come here so that tomorrow we can hop on a short, 15-minute flight from Ramechhap Airport (officially Mathali Airport) to Lukla, where the EBC trek begins.

Day 3: Trek to Phakding (3-4 hr)
This morning we take an exhilarating, short plane ride to reach the high mountainside town of Lukla (2,860 m). We then immediately begin our trek, heading to the village of Phakding (2,610 m) on a trail that takes us across energetic rivers, past picturesque green villages and through thickly forested mountains.

Day 4: Trek to Namche Bazaar (5-6 hr)
Today's hike involves a big jump in elevation. We head up the Dudh Khosi river valley towards Namche Bazaar (3,440 m), the largest town in Khumbu region and an important trading hub. Namche sits high on a mountain, overlooking the confluence of two rivers, and it offers our first breaktaking view of the mountain Ama Dablam.

Day 5: Acclimatisation day
This is an important rest day, as our bodies need time to acclimatise to the high altitude. We explore some of Namche Bazaar's attractions like the Sherpa Museum and Namche Monastery. We can also take a day hike if you like to the attractive valley village of Khumjung, which has small fields neatly separated by low dry-stone walls.

Day 6: Trek to Tengboche (5 hr)
Today we trek further up the valley to the little town of Tengboche (3,867 m). The trail takes us along forest paths, through small traditional villages, across narrow suspension bridges, and into the shadows of magnificent snow-capped peaks. In Tengboche we can visit the largest Buddhist monastery in all of Khumbu region.

Day 7: Trek to Dingboche (6 hr)
There's another big jump in elevation on the cards today as we trek up and out of the valley to reach our overnight stop of Dingboche (4,260 m), a small, treeless and utilitarian valley village. But while the village isn't much to look at, the surrounding mountains loom large and are magnificent! Dingboche has an average temperature of just 1° C.

Day 8: Trek to Lobuche (5-6 hr)
We wind our way up a wide valley to reach the tiny village of Lobuche (4,940 m). The terrain is barren and forbidding, and the settlements grow ever smaller and more modest the higher into the Himalayas we climb. Lobuche is particularly busy in spring when porters pass through, transporting supplies to Everest Base Camp.

Day 9: Everest Base Camp! (9 hr)
Today we hike to Everest Base Camp! It's hard going to reach the site, which at the base of Everest sits 5,364 m above sea level. For most of the year the camp is empty, marked only by wind-battered prayer flags. But in May it's a hive of moutnaineering activity! Afte celebrating the win, we trek down to Gorakshep (5,164 m) for the night.

Day 10: Trek to Dzongla (7 hr)
In the morning we hike up Kala Patthar (5,643 m), which means 'black rock', to enjoy a great view of Mt Everest. It's a short but tough climb, and Kala Patthar is our highest elevation for the entire trek. We then hike to the village of Dzongla (4,830 m) for the night. It's another small and remote settlement in the vein of blink and you might miss it!

Day 11: Cross Cho Pass (8 hr)
The trek route today takes us all the way up and over Cho La (or Cho Pass in English) which at 5,420 m offers incredible panoramic views! The going is steep, and the ground can be rocky, loose and icy, with large boulders along the way. This is arguably the wildest, most formidable part of the entire EBC route. We then hike down to Tagnag (4,500 m) for the night.

Day 12: Trek to Gokyo (5 hr)
Today we trek to the tiny village of Gokyo (4,750 m) by the beautiful Gokyo Lakes. This is the world's highest freshwater lake system, and an important wetland for migratory birds. In late spring and summer the lakes are surrounded by green banks, in autumn they see red shrubs, and in winter the shores are blanketed in snow.

Day 13: Hike up Gokyo Peak (5 hr)
Today we summit Gokyo Peak (5,357 m). From here we can see four of the world's 14 peaks reaching above 8,000 metres, as well as Ngozumpa Glacier, Nepal's longest glacier. Next we trek to the village of Machhermo, where we spend the night. The hike there takes us along the contour paths of a steep, boulder-strewn valley.

Day 14: Trek to Namche Bazaar (5 hr)
Our hike down to Namche Bazaar (3,440 m) takes us along a very pretty part of the Everest Base Camp route, and we pass through a handful picturesque mountainside villages like Dole along the way. We should reach Namche in good time, so you might decide to visit any of the sites we weren't able to fit in on the outgoing trek.

Day 15: Trek to Lukla (5 hr)
We're on familiar turf with today's trek, hiking the same route as Days 1 and 2 in reverse. Having built up you trekking muscles over so many days, as well as descending into more oxygen-rich air, you might feel like you have the strength of a star athlete today. We overnight in Lukla (2,860 m), ready for our Kathmandu flight tomorrow.

Day 16: Fly to Ramechhap
Today we say goodbye to Khumbu and fly to Ramechhap, then drive to Kathmandu. While it's a sad day in many ways, our hotel in Kathmandu is ready to comfort us with hot baths and plush towels. At dinner tonight we'll relive the adventures of the past two weeks. Those with the energy can explore Thamel a bit, perhaps taking a tuk-tuk ride around the district.

Day 17: Departure day
It's time to part ways today, and we drive you to Tribhuvan Airport for your flights home. But there's no forgetting the adventure we shared – such memories never fade!

Inclusions
Price Includes
Some meals before and after trek
Experienced, English-speaking trek guide
Price Does Not Include
Trek guide and porter tips
Snacks, mineral water, cool drinks and alcohol
Book your trip
We do our best to provide you the best experience ever
Everest Base Camp & Gokyo Lakes
Oct 5, 2023
from
$2290.00
Deposit
$250.00
Everest Base Camp & Gokyo Lakes
Oct 18, 2023
Guaranteed to run
from
$2290.00
Deposit
$250.00
Everest Base Camp & Gokyo Lakes
Oct 27, 2023
Guaranteed to run
from
$2290.00
Deposit
$250.00
Don't see your dates?
We can make it happen!
Adventuring made easy
Our dedicated travel consultants make adventuring easy for you by taking away all of the admin. Your only jobs are to train for the adventure if necessary and then pack your bags!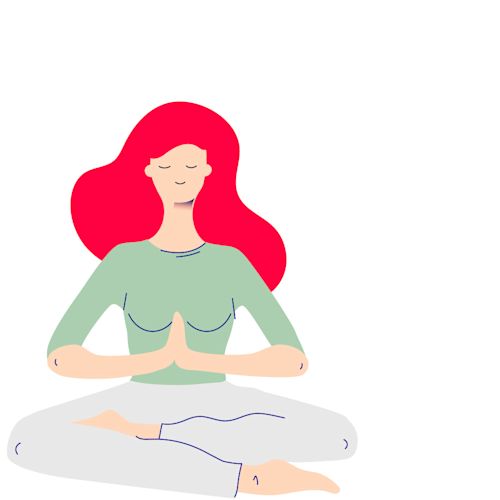 Local guides
Our local guides look after you in every way. Our goal is to give every traveller the feeling you get when a friend is showing you their country.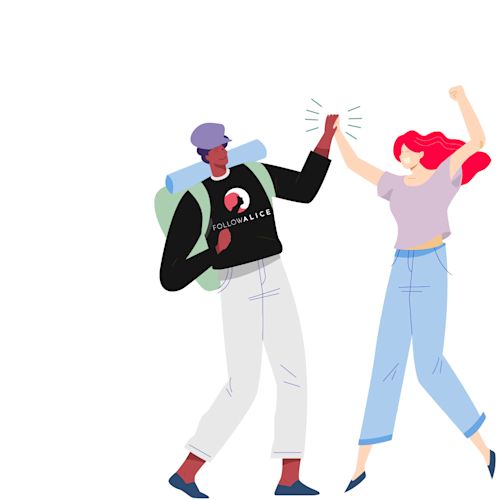 Responsible travel
On average, over 70% of your trip price stays in the local economy. It's important to us that the visited communities benefit the most since they're the ones hosting travellers.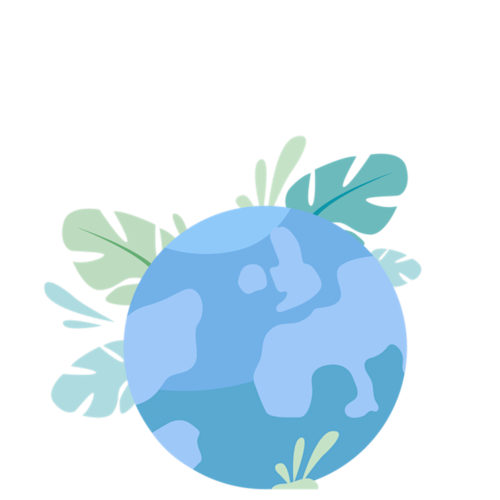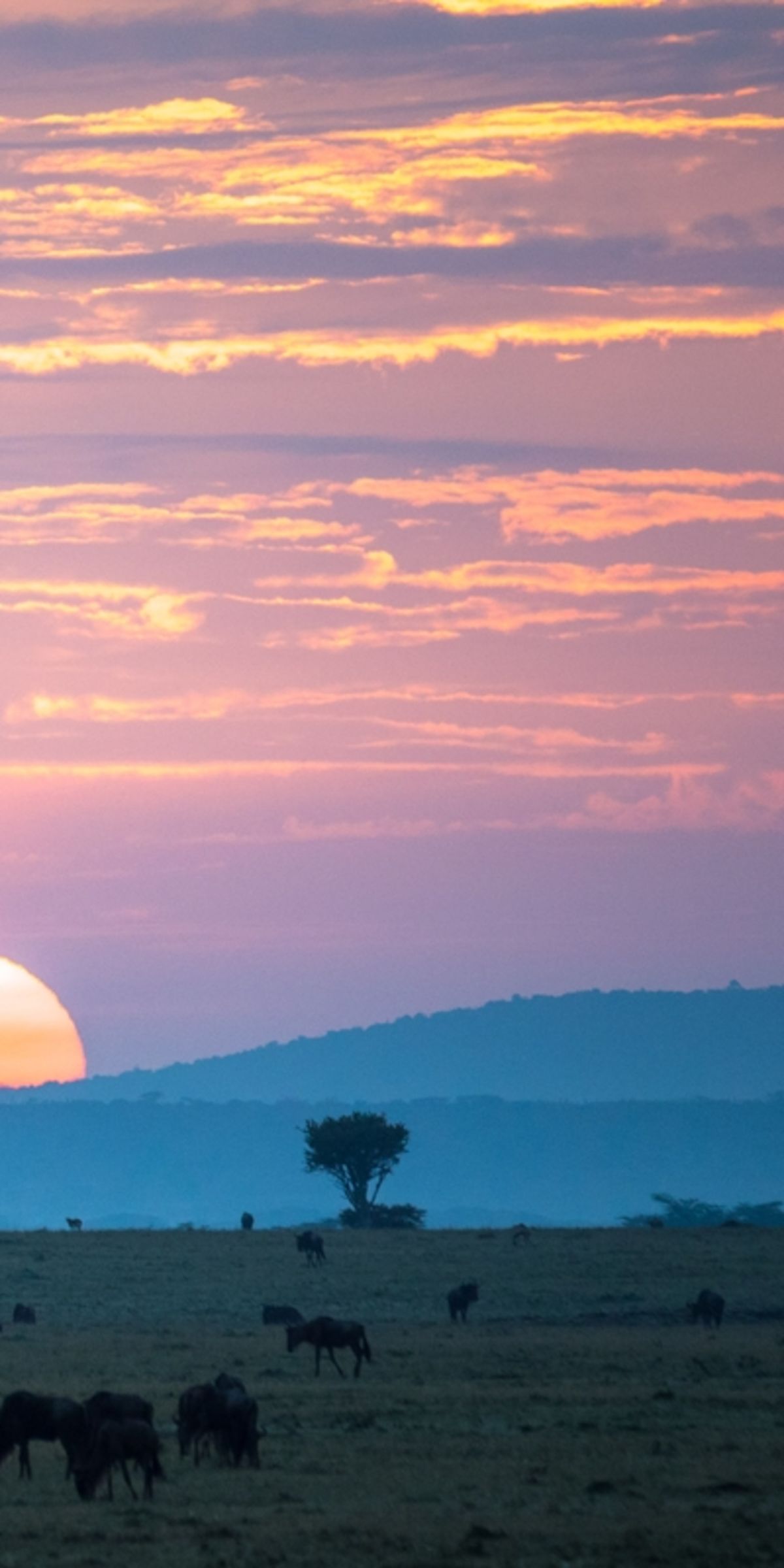 FAQs
Do I need vaccinations to travel to Nepal?
How do I get to the start of the Everest Base Camp trek?
How hard is the Everest Base Camp trek?
Is the Everest Base Camp trek dangerous?
Must I have traveller's insurance to trek to Everest Base Camp?
What exactly is altitude sickness?
What is the currency of Nepal?
What is the distance of the Everest Base Camp trek?
What trekking gear do I need for Everest Base Camp?
When is the best time to trek to Everest Base Camp?
If you love travel,
join our newsletter
Get the latest news about hidden adventure gems, discounted launch trips and much more straight to your inbox