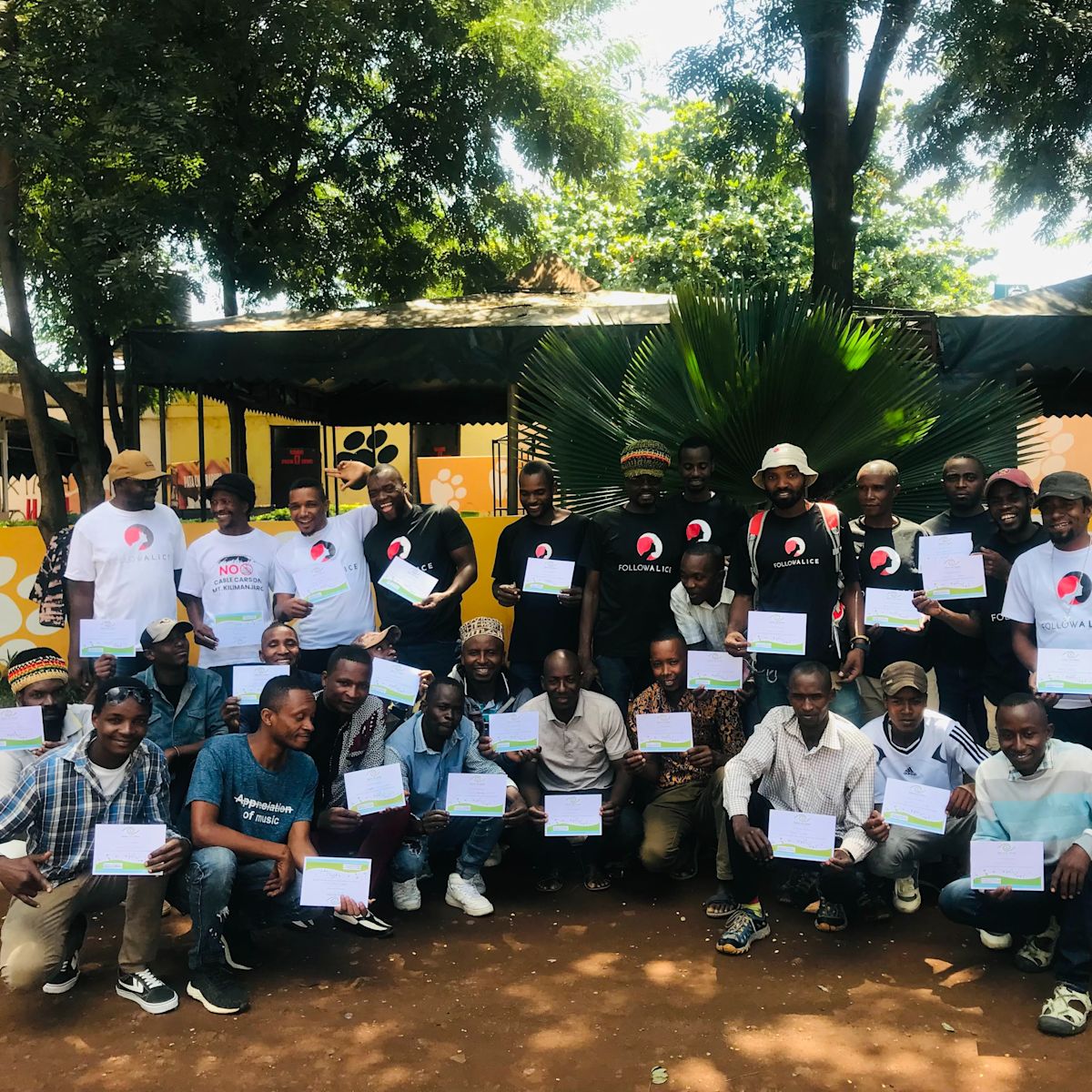 Our Kilimanjaro crew attends a Leave No Trace workshop
Jun 23, 2022
Reading time: 4 minutes
Kilimanjaro National Park has high standards for climb operators in order to protect this beautiful mountain habitat. Our mountain crew recently attended a Leave No Trace workshop, and we'd love to show you some pics and tell you a little more about it!
In May of 2022, we at Follow Alice arranged for our mountain crew to attend a sustainability workshop in the city of Moshi. The workshop was hosted by the NGO Leave No Trace (LNT), and facilitated by the Kilimanjaro Porters Assistance Project (KPAP).
Welcome from Chris
The short video below shows Chris Sichalwe, our Tanzania local leader, welcoming everyone to the workshop.
There would be a youtube video here.
Sadly, the youtube player requires cookies to work.
What is Leave No Trace?
Leave No Trace (LNT) is a US-based organisation that works in over 90 countries to help promote conservation efforts.
To quote its website, this is the goal of Leave No Trace:
With pioneering science, hands-on training, and simple guidelines, Leave No Trace helps you explore the outdoors sustainably every time you get outside.
There would be a youtube video here.
Sadly, the youtube player requires cookies to work.
The seven principles of Leave No Trace

Leave No Trace has seven guiding principles in place to help guide companies and individuals to leave environments as they found them.
The seven principles of LNT are as follows:
Plan ahead and prepare

Travel and camp on durable surfaces

Dispose of waste properly

Leave what you find

Minimise campfire impacts

Respect wildlife

Be considerate of others
It takes training and commitment to leave no trace
We signed up to the Leave No Trace workshop as a refresher course for our longstanding mountain crew members, and as initial training for new crew members.
We brought everyone together, and a member of the Leave No Trace team led the training workshop.
Over the course of the six-hour workshop, the LNT host shared the seven principles of the Leave No Trace philosophy, which we outlined above. He also facilitated small-group discussions on how this relates to Kilimanjaro National Park in particular.
You can see the guys and gals during the training in the pic below.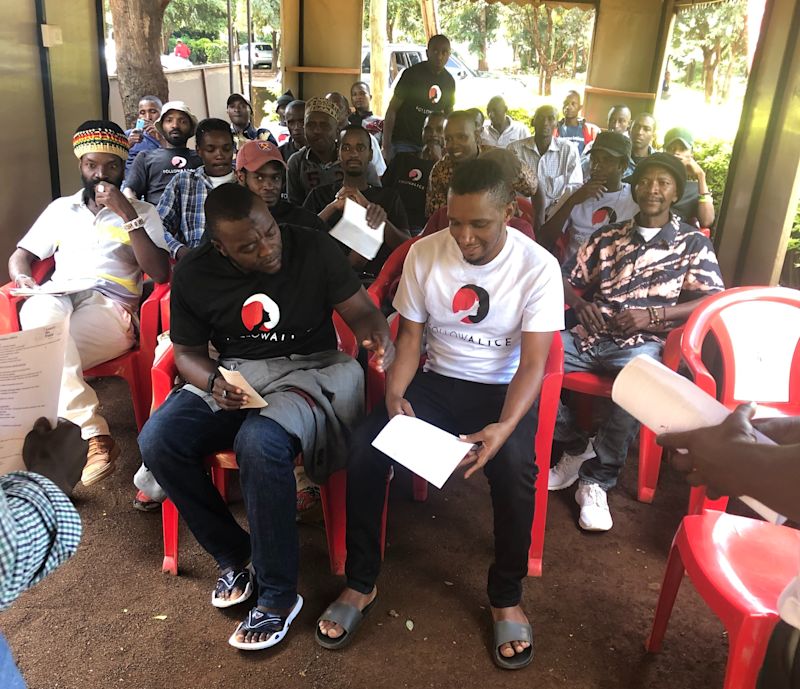 Our Follow Alice team during the workshop
It takes planning and commitment to enact the Leave No Trace principles, so it's important that everyone buy in mentally and emotionally to this task, otherwise it could be tempting to cut corners.
But the value of the Leave No Trace initiative is something that was felt by everyone by the end of the workshop. Everyone in attendance is now fully on board with this important collective mission!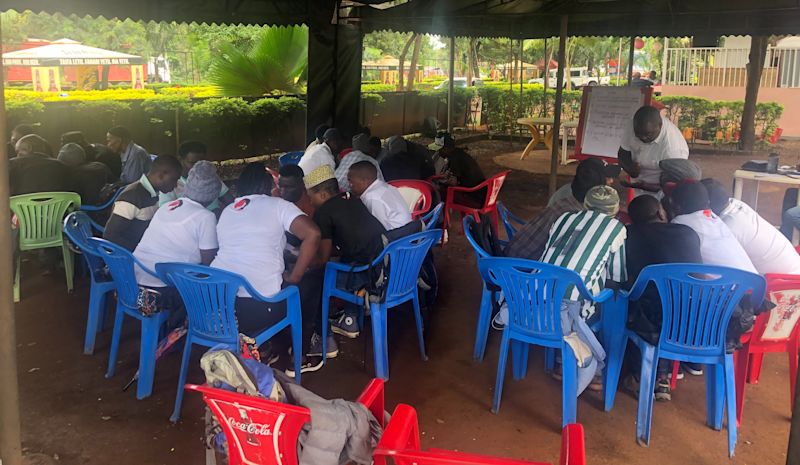 Another pic of the workshop
Leave No Trace certificates
At the end of the daylong workshop, every team member was awarded a certificate, like the one shown below.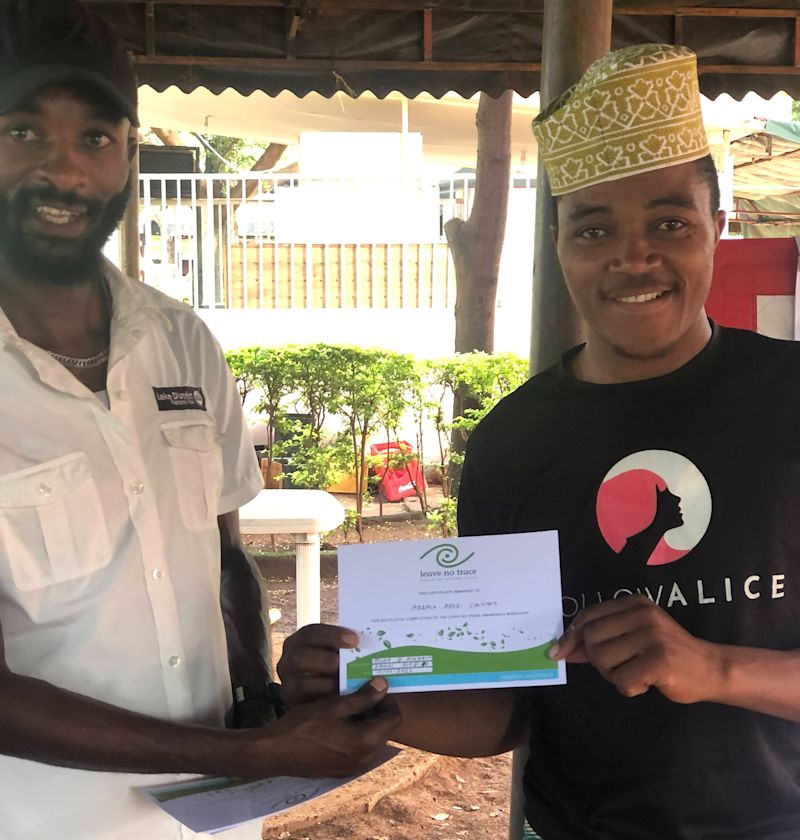 All attendees were awarded an individual workshop certificate
We love this picture below of everyone together under the trees, showing off their certificates!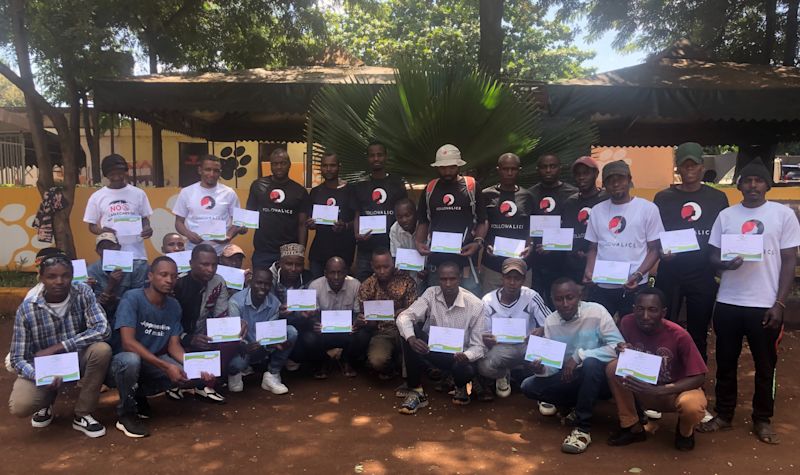 The whole gang with their LNT certificates
Follow Alice is an LNT partner
We love what the Leave No Trace organisation is all about it, and the wonderful work that it's doing around the world. So we signed up and are now a partner with them! We look forward to learning from them.
How our clients can do their part
The integrity of Mt Kilimanjaro's various ecosystems requires more than just good practices from mountain crews. Climbers also need to do their part, naturally.
If you'd like to be part of the solution, please familiarise yourself with the seven principles of LNT. If you'd like to then share those on socials with others, that would be amazing! We all need to learn and grow together.
Let's work together to forever keep Mt Kilimanjaro beautiful!
Secondly, you can rest assured that if you climb Kilimanjaro with Follow Alice, we send you a detailed prep document that will give you some specific guidelines on how to be a responsible climber. So you'll know exactly what to do, and not do, to help look after the special mountain you're climbing.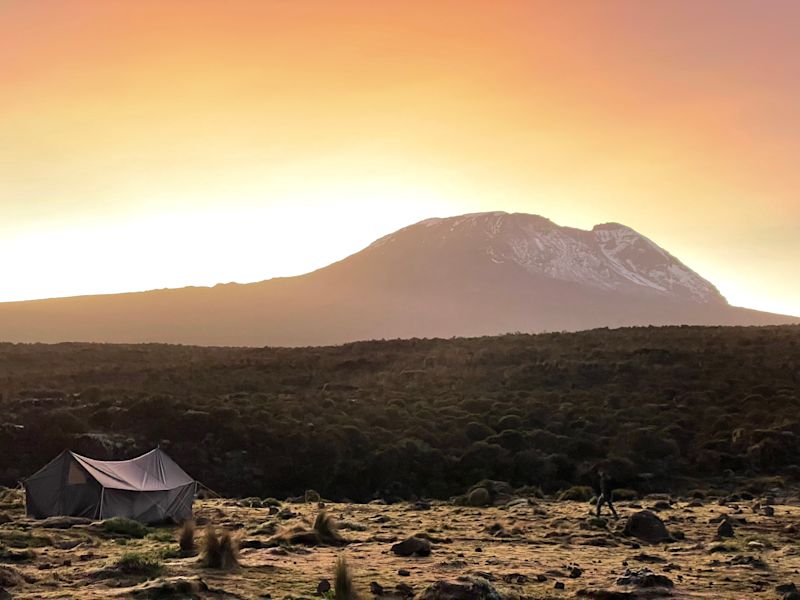 Shira Plateau and Kibo Peak as snapped by our climber George K.
Finally, for those of you had a question mark form in their minds during the intro to this blog post when we mentioned KPAP, here's what that's all about ...
Who is KPAP?
The Kilimanjaro Porters Assistance Project (KPAP) is a Tanzanian NGO aimed at protecting and uplifting the porters who work on Mt Kilimanjaro.
Follow Alice is a proud partner of KPAP, and we welcome their insights into how best to support and work with porters.
You can learn more about KPAP and our partnership with them in What we care about at Follow Alice – besides our clients!