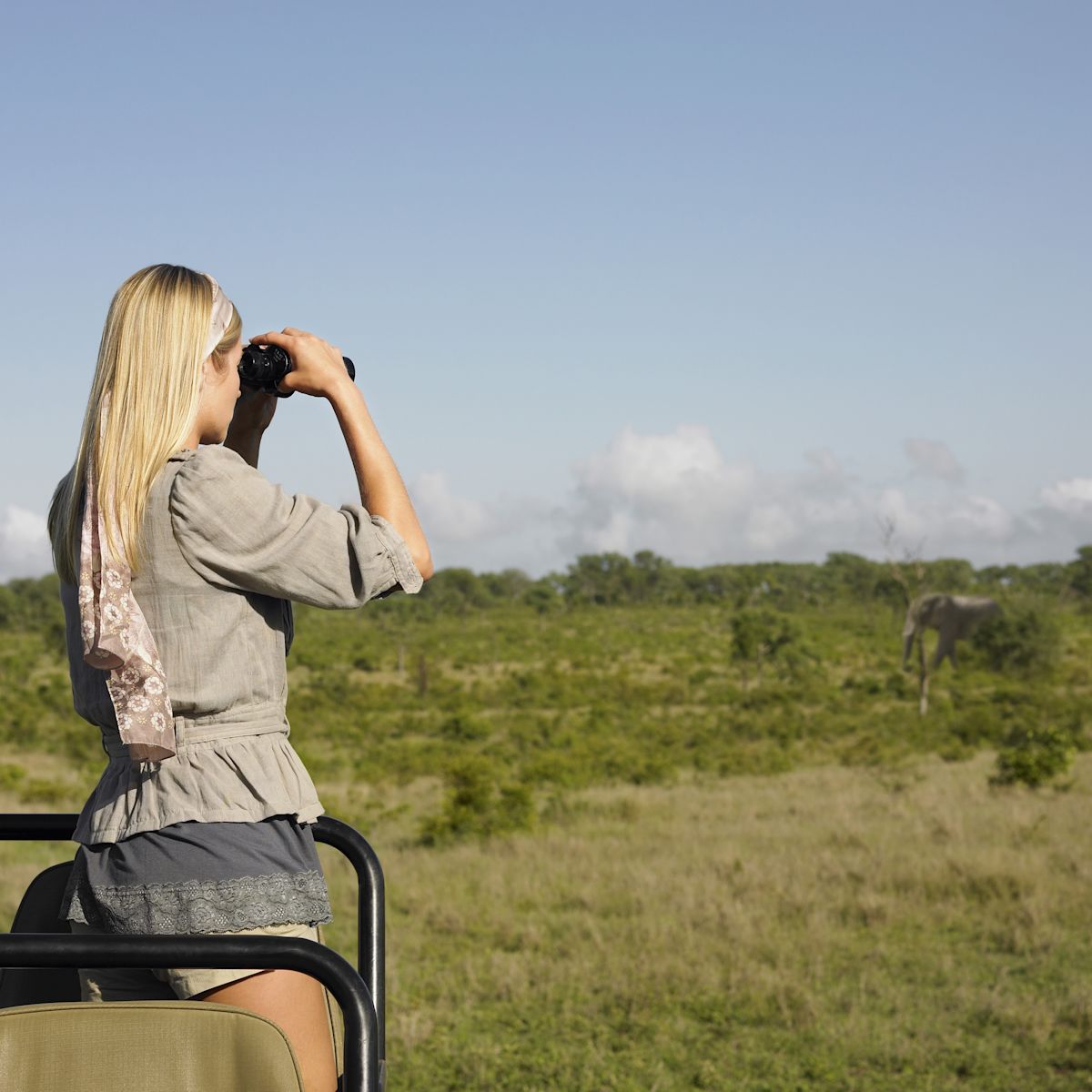 What to wear on an African safari
Mar 16, 2023
Reading time: 6 minutes
Apart from looking stylish in your Insta posts, you want your safari outfits to work for you in other ways, namely protecting you from the elements and insects. We discuss what to wear, as well as reveal the surprising reason why blue is no-go on safari.
The 5 basics of a good safari outfit
No matter where or when you go on a safari, these are the five principles we suggest you use to guide your safari wardrobe:
1. Wear long sleeves and pants
Long pants and long-sleeved tops keep your skin covered and so protect you from the cold and wind, sun, and insect bites. While many places in Africa can get really hot, remember that some can also get downright chilly! This is especially true of many inland places when you're out on safari early in the morning or at night.
Long pants are especially useful if you're going on a walking safari or a game drive where you're allowed to sometimes exit the vehicle. This is because they help to protect your legs from being scratched or bitten.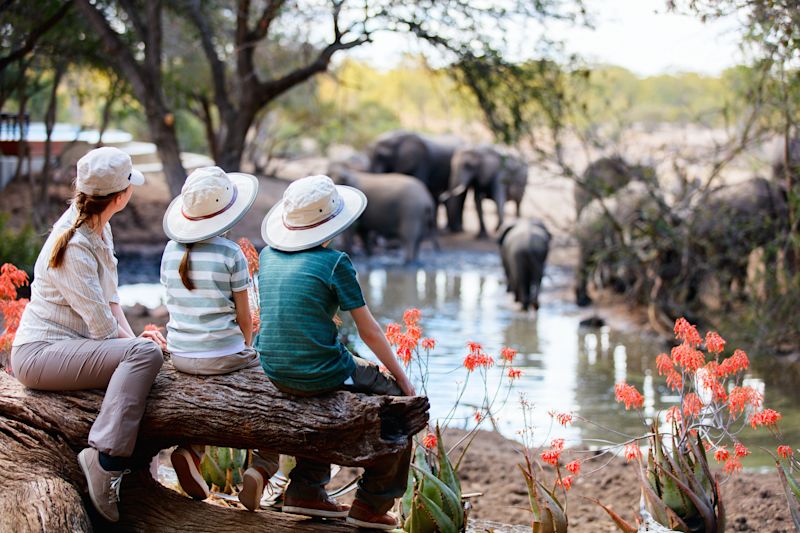 Long pants help protect your legs from becoming scratched or bitten
2. Choose neutral and earthy colours
The idea on a safari is that you spot wild animals – not that they spot you. So you want to blend in with the environment as much as possible to avoid drawing unnecessary attention to yourself. This is especially true for cycling or walking safaris, where there's the chance to get really close to certain animals.
Avoid camouflage clothing, as some African nations reserve that for the military. But good colour choices include earthy tones and neutrals like brown, khaki and grey. You probably want to avoid white, cream and other light colours as they'll show up any dust and dirt. Black isn't great for keeping you cool, and blue can actually attract tsetse flies!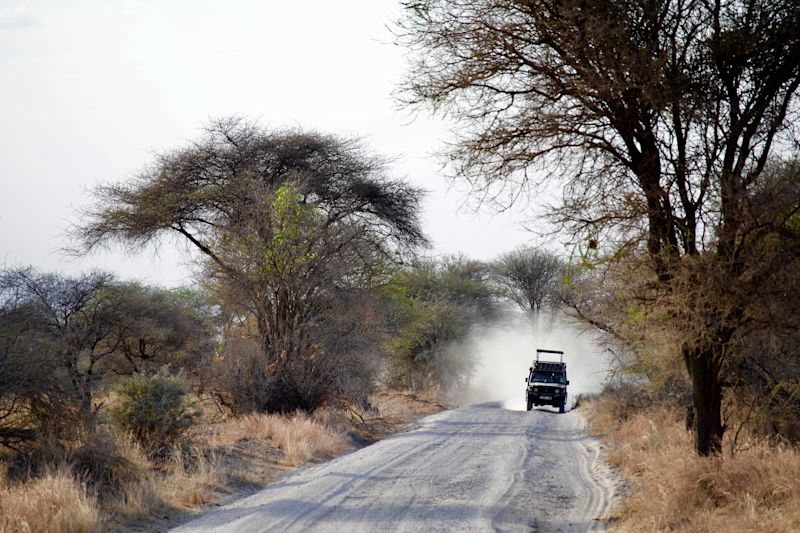 We recommend you not wear white clothes on a safari drive as the roads can be really dusty
3. Wear closed shoes
Closed shoes are especially important if you're going on one of the kinds of safari where you get out of the vehicle, like on a walking safari. The ground can be uneven, thorny, and there are snakes and other critters – so please protect your feet. Good, worn-in hiking boots, worn with hiking socks, are best for walking safaris. Some even like to wear gaiters on safari walks to ensure they won't suffer a snake bite.
4. Bring a proper sunhat
You need to wear a sunhat on safari in order to prevent burning and also possibly heatstroke. A hat with a full brim is far better than a sports cap as it protects the back of your neck in addition to your face. A crown-less peak or visor isn't a great idea as your head can burn badly, especially if you have a parting or some hair thinning or balding.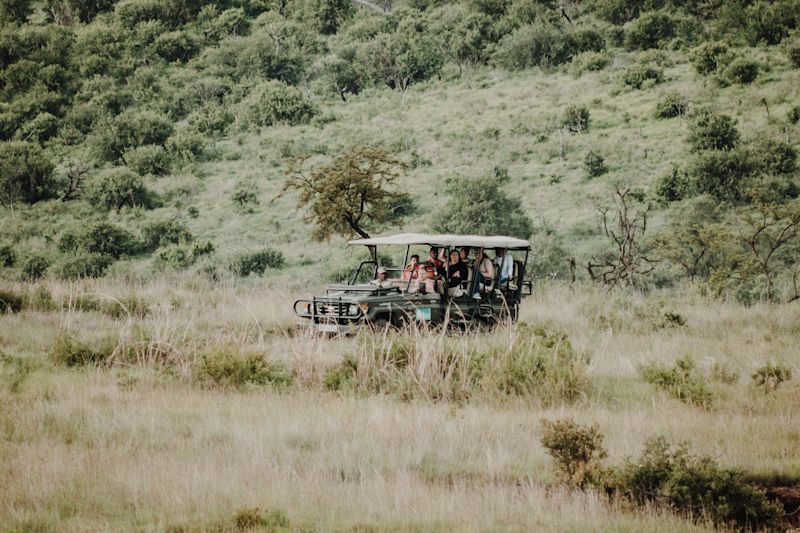 Safari vehicles vary widely, but often you're highly exposed to the sun and elements
5. Avoid strong perfume or cologne
You don't want the wildlife to move away from you because they're bothered by your foreign-smelling perfume or cologne. Rather let the animals – and your fellow safari-goers – enjoy the smell of the great outdoors. (That said, please don't refrain from applying your morning deodorant – nobody is advocating for that!)
Protection from the cold
Game drives often happen early in the morning and around sundown, as this is a good time to see the animals since they like to move about and hunt in the cooler parts of the day. Depending on your location and the time of the year, these morning and evening game drives can be chilly, even downright cold.
On morning and evening game drives you want to wear:
A warm fleece

Long pants

Socks and closed shoes
If you're doing a rare night-time safari, then the cold can be an even more pressing issue. Don't be surprised if your safari guide hands out blankets.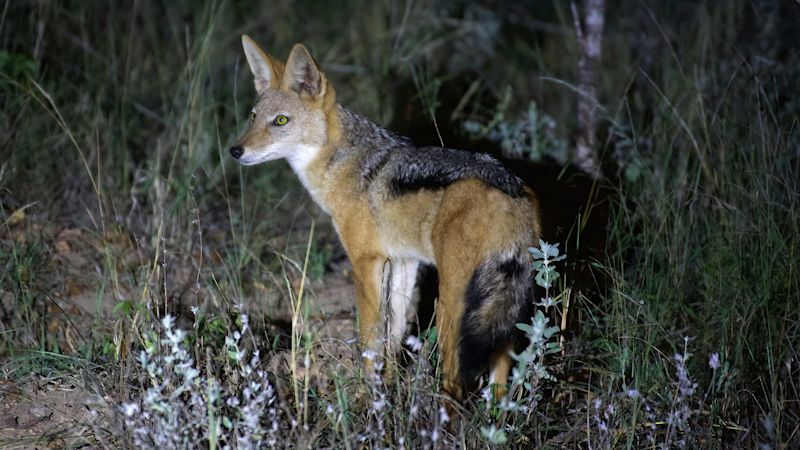 Some parks allow night-time safaris, which are very special but can also be really cold!
Convertible pants are a great safari clothing choice as you can remove the lower legs when you get hot.
We recommend stashing a rainproof jacket in your backpack or the vehicle – even if it's a hot, cloudless day – just to be safe. The weather can turn, and you don't want the cold or wet ruining your adventure.
If you're driving in an open vehicle, a rainproof jacket is also a good idea
Protection from heat and sunburn
Many African safaris take place in really hot regions, and the sun can be strong. Humidity can also be intense. It's vital that you cover up to avoid sunburn. And this goes for cloudy days too – you can 100% burn even through cloud cover.
When you go an African safari, you want to protect yourself from the heat and sunburn by wearing:
A loose-fitting, long-sleeved top (you can always roll up the sleeves if you get too hot)

A wide-brimmed hat that covers your face and neck (even better is a hat made from material specially designed to protect you from UV rays)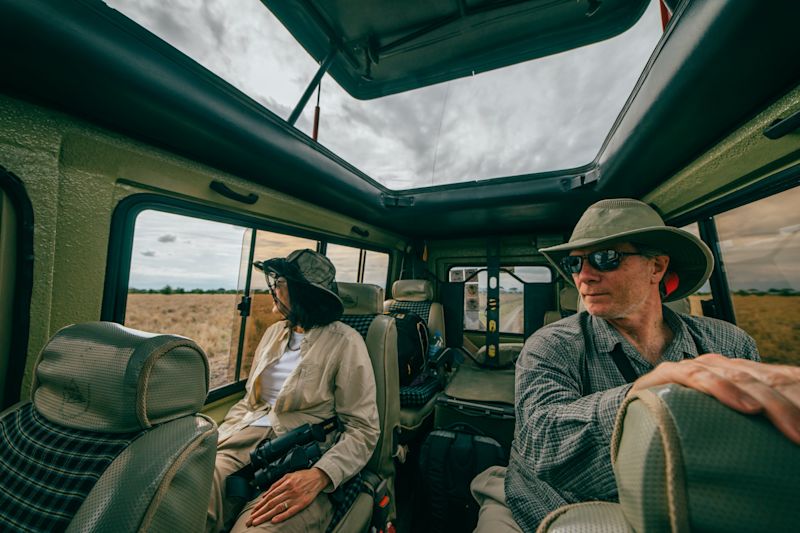 These two know their stuff – brimmed hats, shades, and earth-coloured clothes that keep their skin covered up
We recommend still wearing closed shoes even if doing a midday safari drive. This will protect your feet from sunburn. But if you do choose sandals, please be sure to put sunscreen on your feet – folks often forget to protect the skin on the top of their feet.
Apart from protecting your skin, be sure to combat the heat by bringing along plenty of water, especially in humid regions where one sweats a lot.
Note that you want a sunscreen that protects you from both UVA and UVB rays. Many African safaris take place near to the Equator, where the sun is fierce. So protect your exposed skin with a quality sunblock. And don't forget the backs of your hands!
Sunglasses are also a great asset on an African safari.
You should wear sunblock on both cloudless and cloudy days
Protection from insects
When going on an African safari, the one kind of wildlife you're not interested in meeting: the local insects. Your safari wardrobe needs to bear these critters in mind not only from a comfort point of view, but also from a safety one.
One of the key reasons for recommending long-sleeved tops, long pants and closed shoes is that they protect you from insect bites. And while some insect bites are just a nuisance, we especially have mosquitoes in mind. Many African safaris take place in malaria zones. So avoiding mozzie bites is of great importance.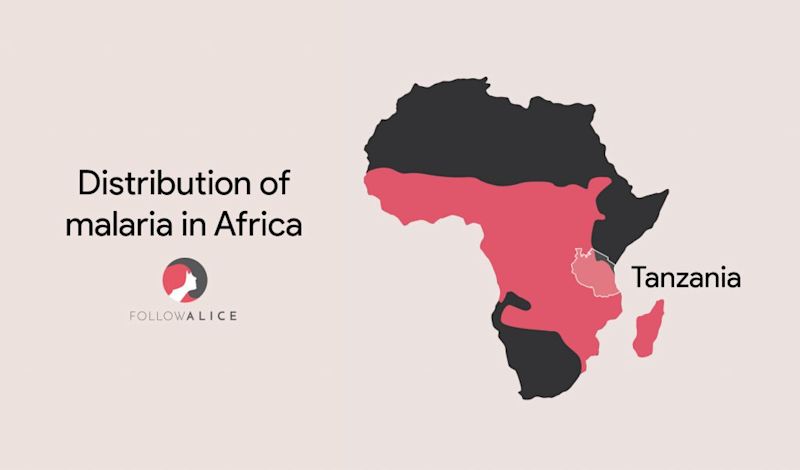 Map showing the general reach of malaria in Africa, with popular safari destination Tanzania identified
Another insect you really don't want biting you is the tsetse fly, which transmits the bacterial disease that causes sleeping sickness. They're attracted by the colour blue, so avoid wearing blue on safari. Bright blue in particular is alluring to them.
Avoid blue clothing while on safari in Africa, as this colour attracts tsetse flies.
The three primary ways to avoid insect bites while out on safari are:
Covering up

Using an insect repellent (lotion or spray on)

Taking anti-malaria medication
At night, you should ideally also sleep under a mosquito net. Any establishment worth their salt will have these as standard in bedrooms. But it could be worth checking up on this before you book your accommodation.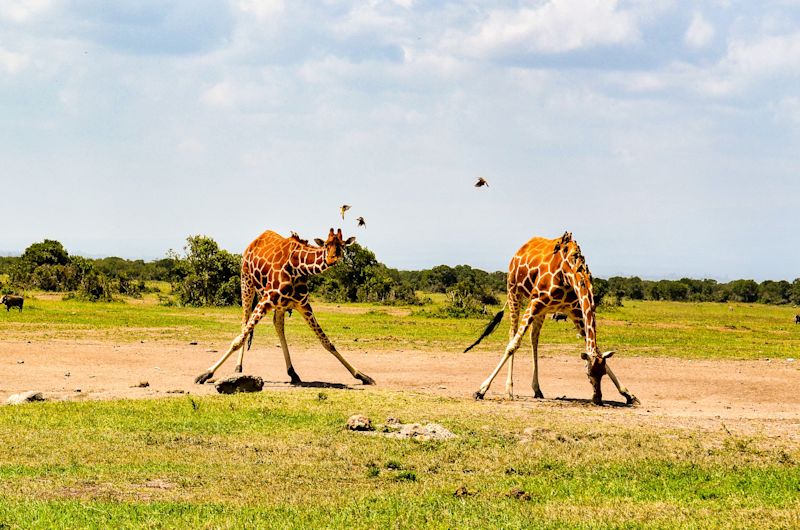 Is it time to pack your safari-smart clothing and head on over to Africa for a safari??
And there you have it! You now know what to pack for an African safari to be both safe and comfortable. How you style it all is up to you. 😎