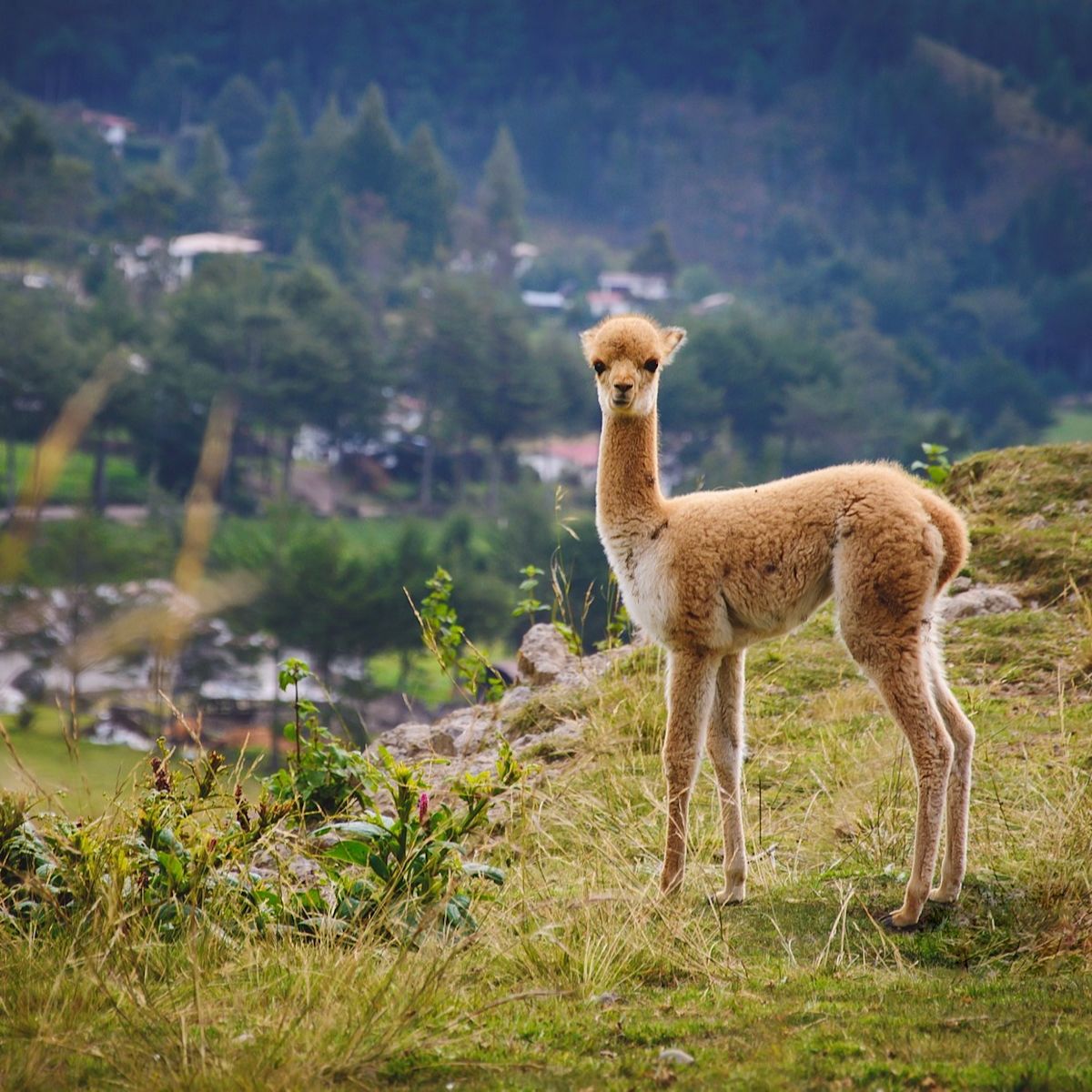 What to know about Peru's visa requirements and entry procedures
Nov 8, 2023
Reading time: 4 minutes
Citizens of many nationalities can visit Peru without a visa. So we first list which countries are visa-exempt, then discuss the different visa options for those who must obtain one. We also explain what to expect in terms of the entry process.
Countries with a no-visa agreement with Peru
The good news is that citizens of many, many countries are allowed into Peru without a tourist visa.
If you hold a passport for the one of the following countries, you don't need a visa to enter Peru for up to 183 days:
All South American nations except Venezuela

Canada, USA and Mexico

Most central American and Caribbean nations

South Africa

Israel

All EU countries plus Britain, Norway, Belarus and Russia

Japan, Brunei, Philippines, Hong Kong, Indonesia, Malaysia, Singapore, Thailand and Taiwan

Australia, New Zealand and most Oceania nations
Here's a full list of countries not requiring tourist visas for Peru. Please check this list when actually booking your trip to ensure nothing has changed.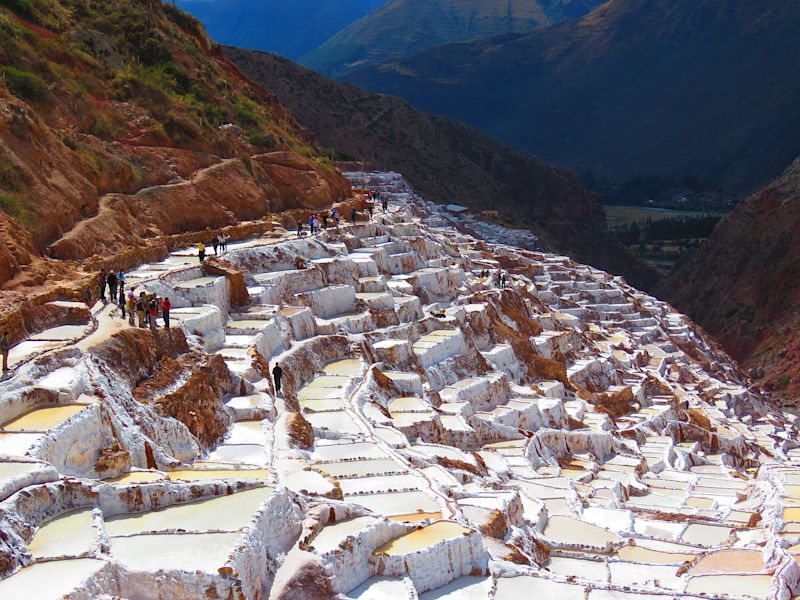 There are just so many great reasons to visit Peru!
Documents to show upon entry – visa or no visa
Whether you're entering Peru with a visa or without one, note that you'll also need to present the following to obtain entry:
Proof of onward travel (like a plane or bus ticket).

Documents showing you can enter your onward destination if you're not returning home afterwards.

Bank statements showing you have sufficient funds to cover your trip expenses.

A passport that's valid for at least six months from your date of entry.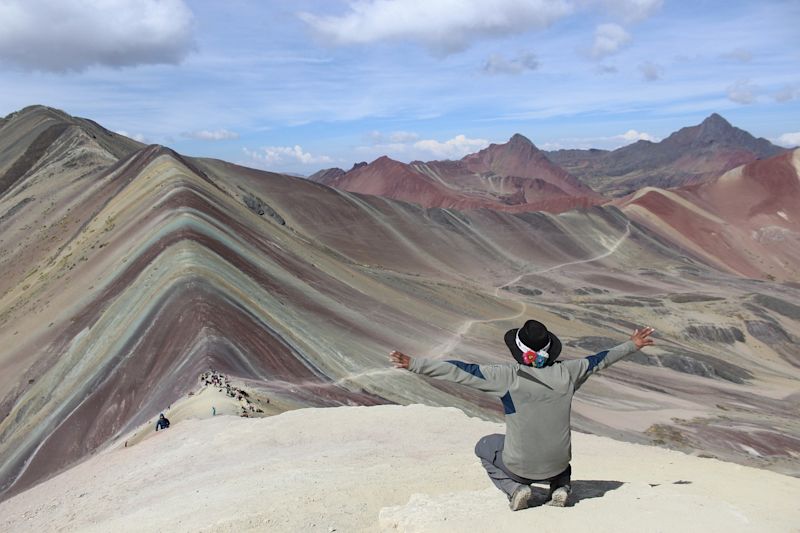 The mesmerising Vinicunca (or 'Rainbow Mountains') of Peru
The entry procedure
When travelling to Peru (visa or no visa), you'll be given an embarkation card to fill in. This card – also called a TAM (for Tarjeta Andina de Migraçion) – will be given to you on your flight, or at the border crossing.
While it's usually not checked, in principle you must have a return or onward ticket booked when flying into Peru in order to obtain a TAM.
Always keep your passport and embarkation card on your person when travelling around Peru.
Be sure to never be parted from your passport or card. Even on the Inca Trail, you must have these with you. So don't leave them in a hotel room, or put them in the luggage your hand over to a porter.
If you're asked to show these documents and don't have them to hand, you could be fined.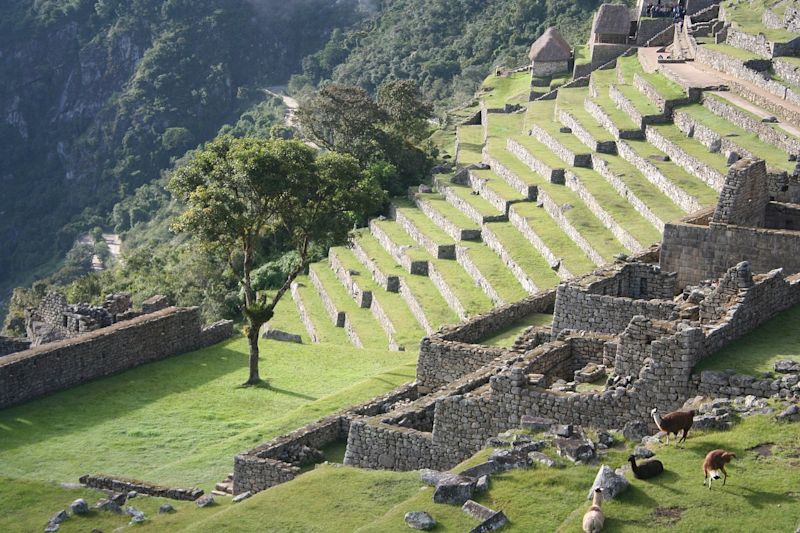 The Inca Trail is one of Peru's biggest tourist attractions
Peru's tourist visa options
For those of you who do need a visa to travel to Peru, you can choose between four durations:
30 days

60 days

90 days

183 days
Note you can't extend your visa while in the country. So always go for the longest possible visa if you're unsure of when you want to leave, or would just prefer some wiggle room.
If you do decide you want to extend your stay beyond your current visa, an option is to pop into a neighbouring country like Bolivia and apply for a new visa from there.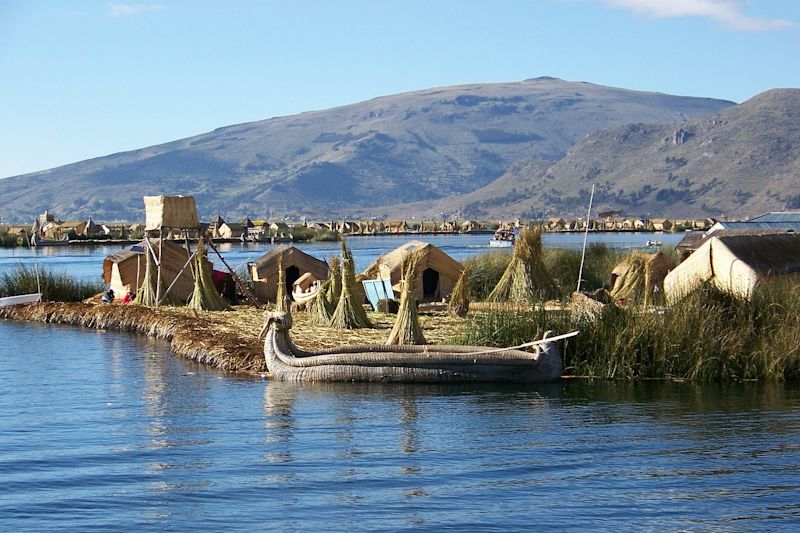 Lake Titicaca forms part of the Peru–Bolivia border
Get your visa before travelling to Peru
You cannot obtain a tourist visa upon arrival in Peru, as you can in many other countries. You must purchase one before your trip, so be sure to give yourself enough time for this.
We suggest that you research the visa application process offered in your country the moment you know you're going to be travelling to Peru to ensure you start early enough.
Note too that the visa application form is going to ask after your finalised travel arrangements ...
Proof of travel arrangements
You will need to attach proof of your travel plans when submitting your visa application. This proof is the "Letter of Invitation" you'll receive from your accommodation or tour agency when you make a booking with them.
This step in the visa application process means you need to formalise your travel plans before applying for your visa, so please factor this all into your pre-trip schedule and budget.
And that's all you need to know, folks, when it comes to Peru's tourist visa and entry requirements. Not too onerous at all. 🤓