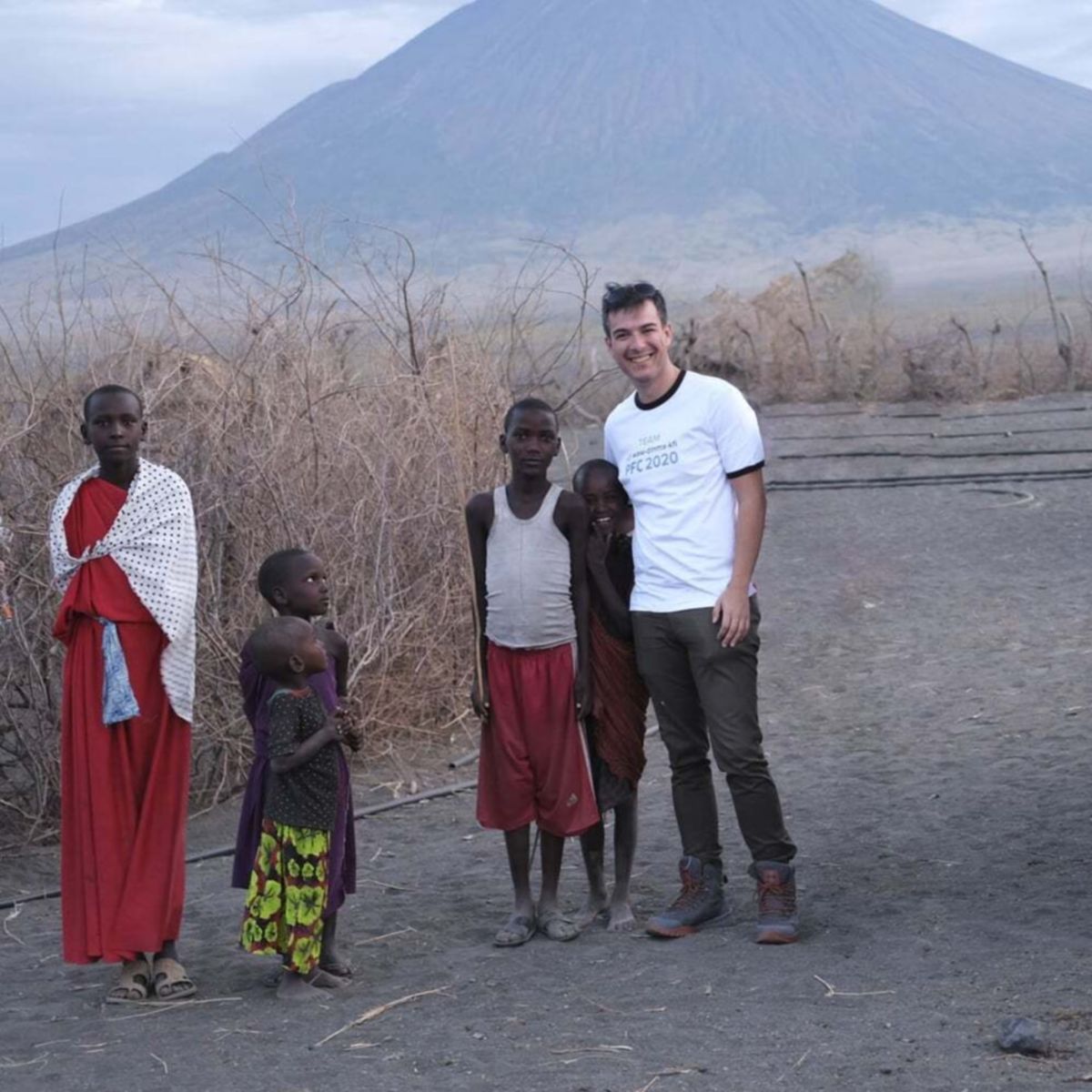 Romanian traveller keeps his promise to Maasai community
Jul 13, 2022
Reading time: 7 minutes
This is a heartwarming story of a European traveller to Tanzania who made a connection with the children of a small and remote Maasai community that lasted even after he left for home.
In December 2020 our Tanzania team had the pleasure of leading Romanian friends Alex Duta and Victor Blaga on a climb up mighty Mt Kilimanjaro. They followed the beautiful Lemosho route and successfully made it to the summit! Well done, Alex and Victor!
After the climb, we bid Alex and Victor farewell as they headed west to go on a Northern Circuit safari. The friends visited Ngorongoro Crater and Serengeti National Park, where the wildlife spotting is phenomenal. They also visited a small and remote Maasai village ...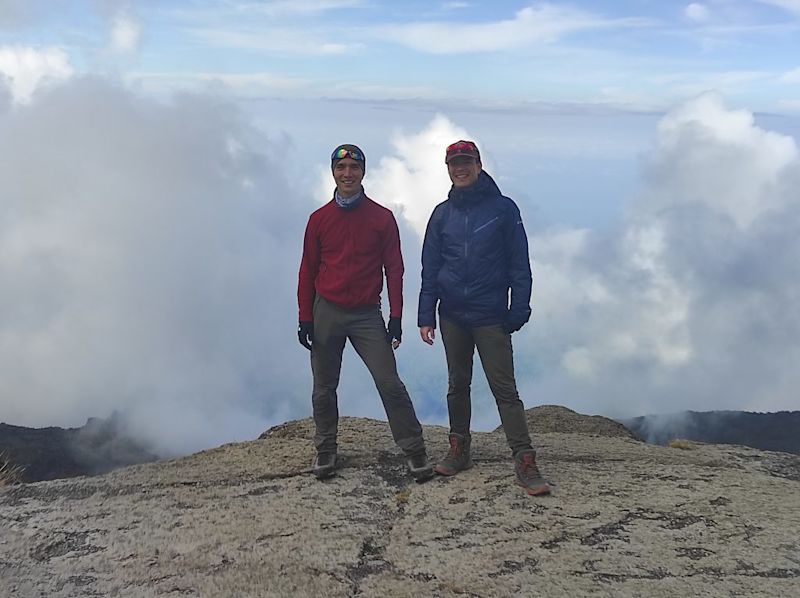 Victor (left) and Alex during the climb up Kilimanjaro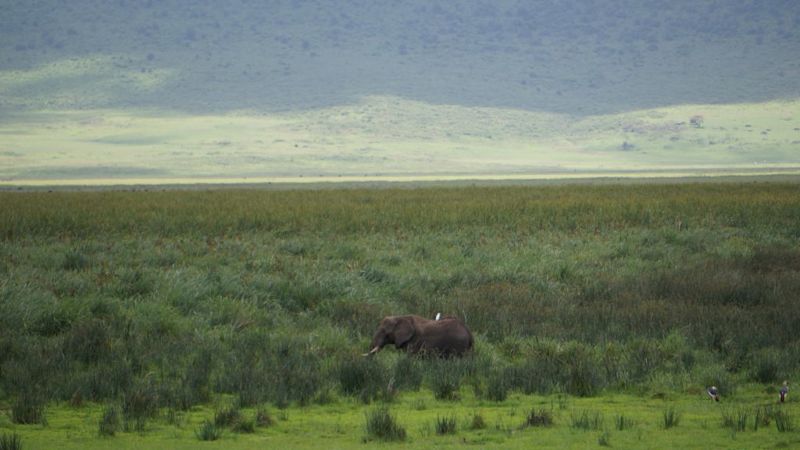 An elephant carries an egret through the swampland of Ngorongoro Crater | Photo by Alex Duta
Meeting a Maasai community
Alex and Victor visited a Maasai village near Lake Natron, took some photos, and then Alex made his models a promise ...
As many do when going on safari in north Tanzania, Victor and Alex also chose to visit a Maasai village during their time in northern Tanzania.
There are Maasai communities that welcome tourists to visit their villages to learn about their culture and way of life. (Please note that you should always research this carefully beforehand to ensure it's the community itself that is hosting and benefitting from the visit.)
The Maasai are a proud, semi-nomadic people who live in northern Tanzania and southern Kenya. They are cattle herders whose historic lands encompass many of today's most famous and best-preserved wildlife sanctuaries, like the famous Serengeti plains. They have a long and rich cultural heritage that still informs their lifestyle today.
The Maasai are one of the most famous of Africa's tribes. Often when people think of the Maasai, they picture their fierce warrior tradition, striking red-and-blue clothing, elaborate beaded jewellery, amazing jumping dance, and strong attachment to the land and animals that sustain them.
The community visited by Alex and Victor is very small and remote, located near Lake Natron.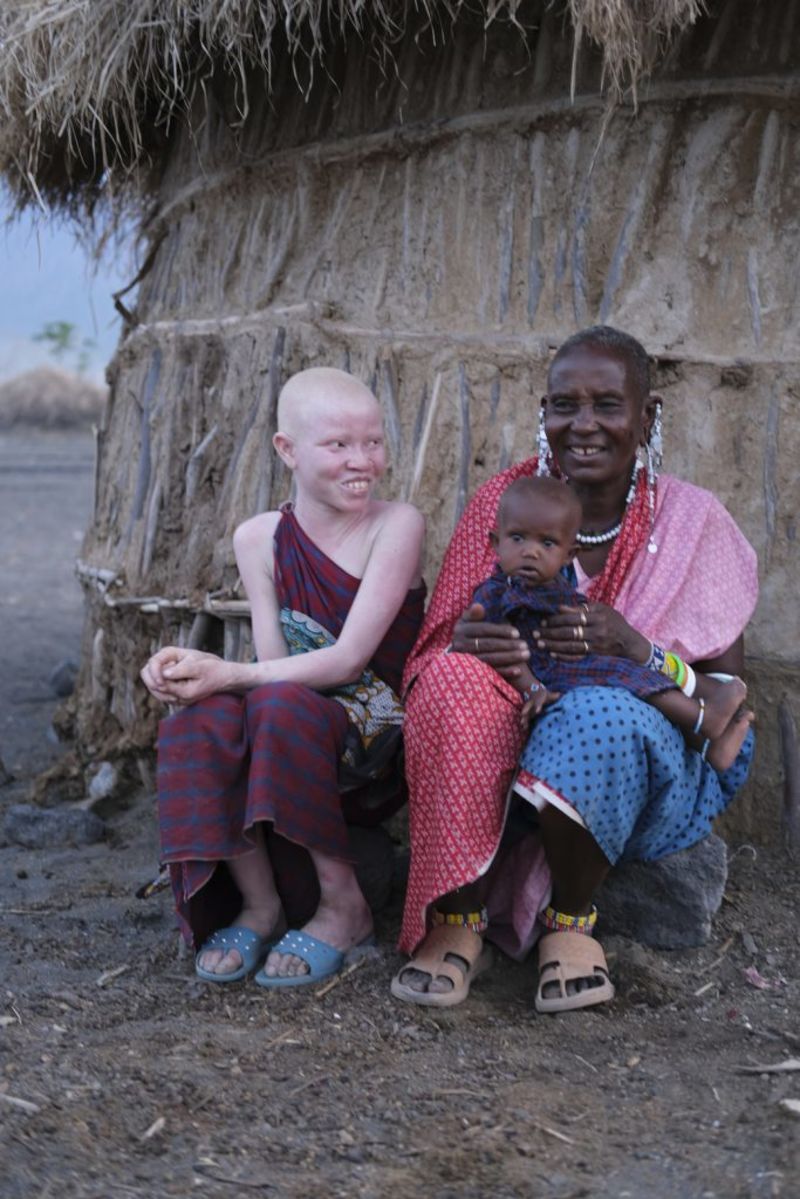 A lovely family portrait at the Maasai village near Lake Natron that Victor and Alex visited | Photo by Alex Duta
Alex tells the story
Last December I made a promise. I took some photos of a Maasai family that welcomed me and
Georgel Preput
somewhere near Lake Natron. They showed us around their home and told us about their lives. The promise? That they'd get the photos back.
It proved to be a challenge. There are no addresses for Maasai tribes. You can't rock up to DHL and say, 'Hey, I wanna send a package to the third hut from the left, next to Lake Natron.' (I tried). There are no street names or house numbers.
But I wasn't going to give up. I enlisted the help of
Benjamin Hosea
(thanks Ben!), who we met in the Serengeti and he made the two-day trip to Natron from Arusha. He went above and beyond, so in the end, the family received their photos (and some other quality-of-life bonus stuff I asked Ben to take up there).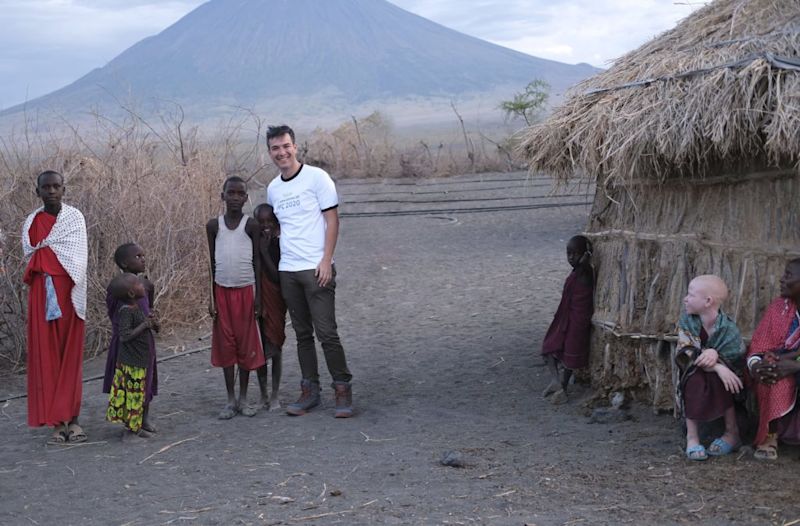 Here we see Alex posing for a pic with the children he met
The promised photos ...
Here now are the photos taken by Alex, which he promised to send to the folks who let him take them. You can also see a picture of them all eventually holding up the delivered pictures.
The portraits
These are the beautiful portraits that Alex promised to somehow get back to the models.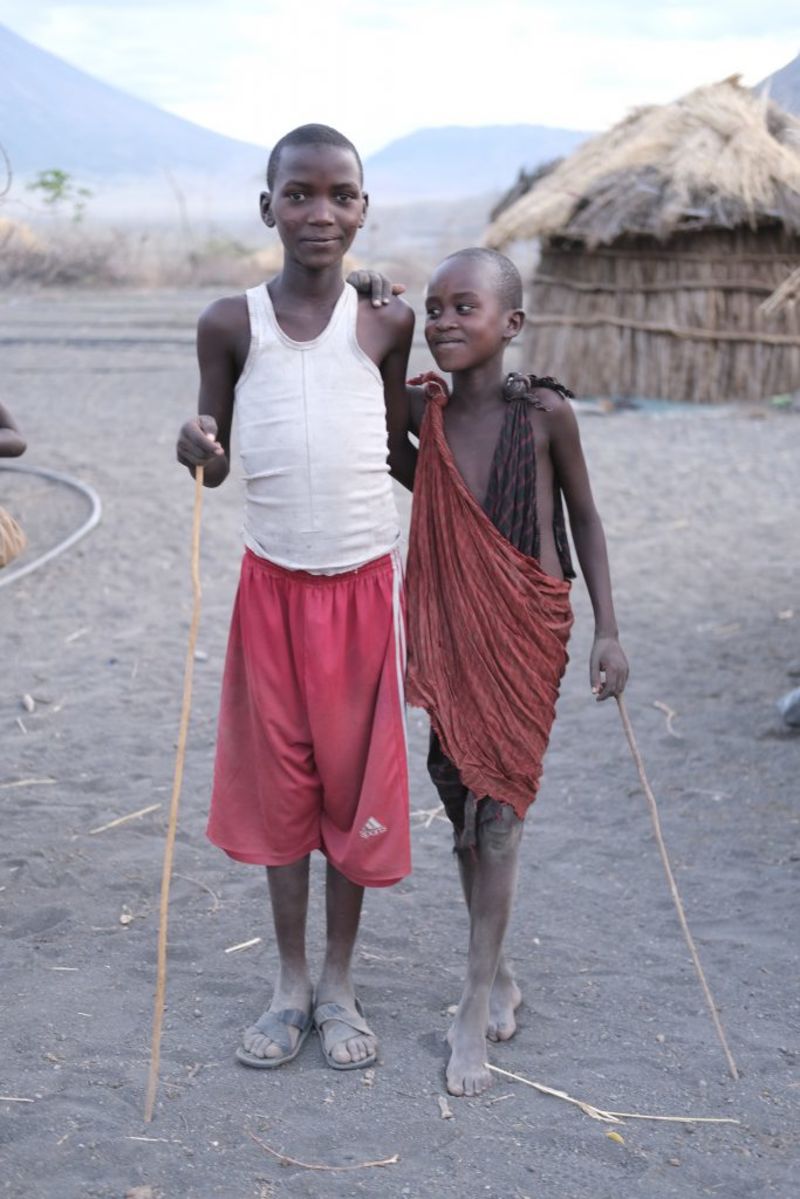 Photo by Alex Duta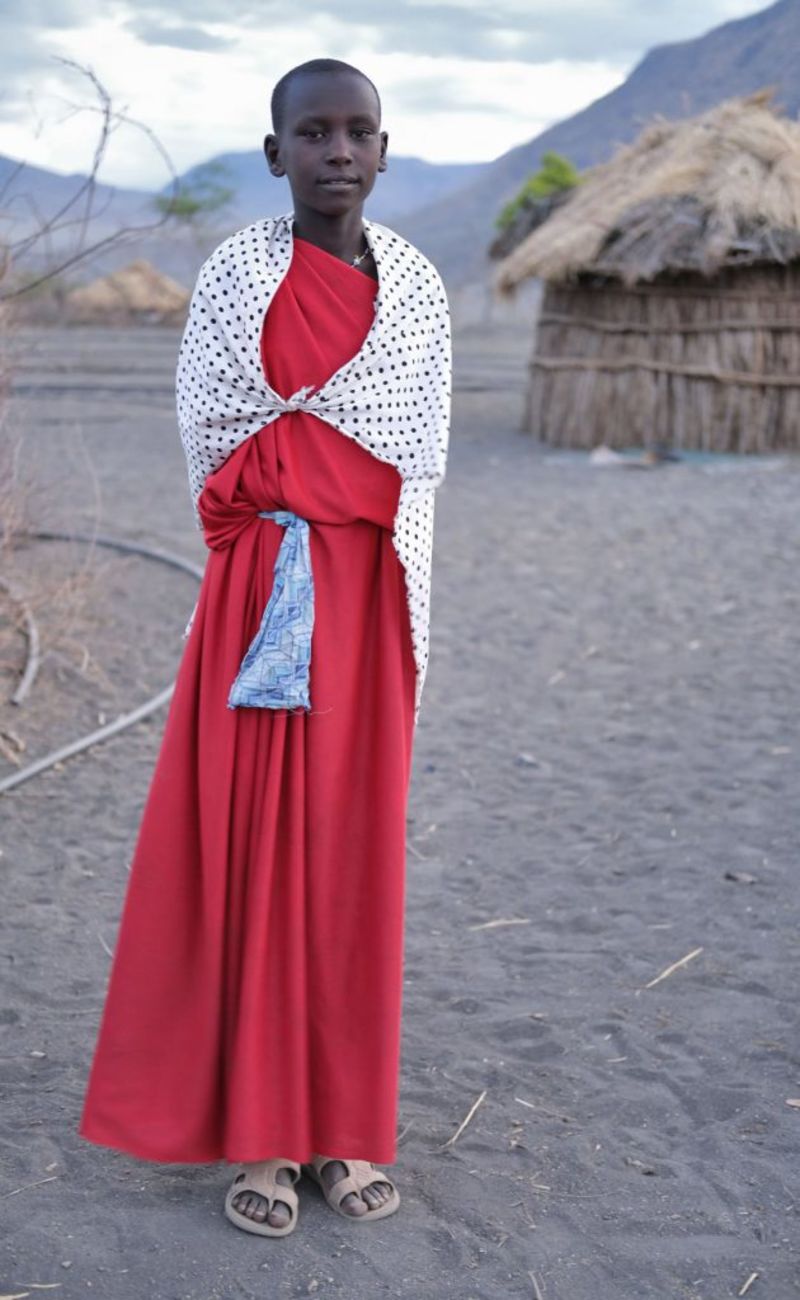 Photo by Alex Duta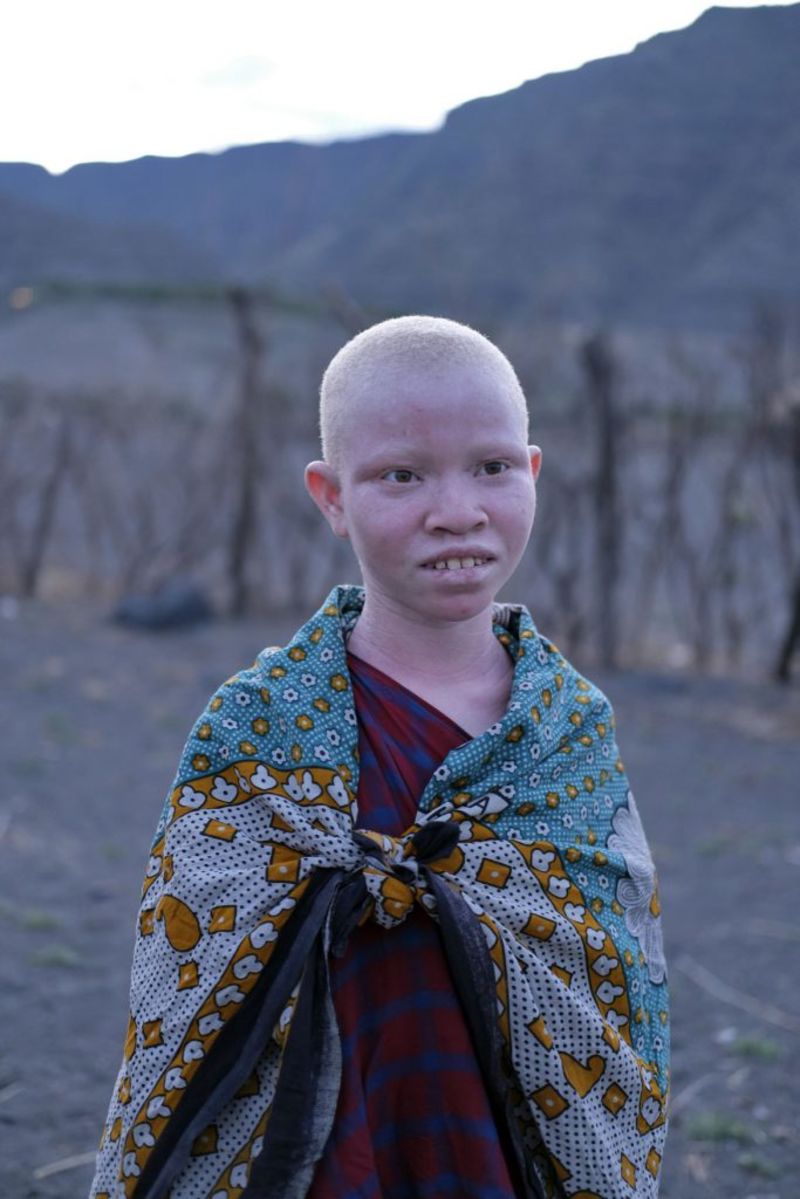 Image by Alex Duta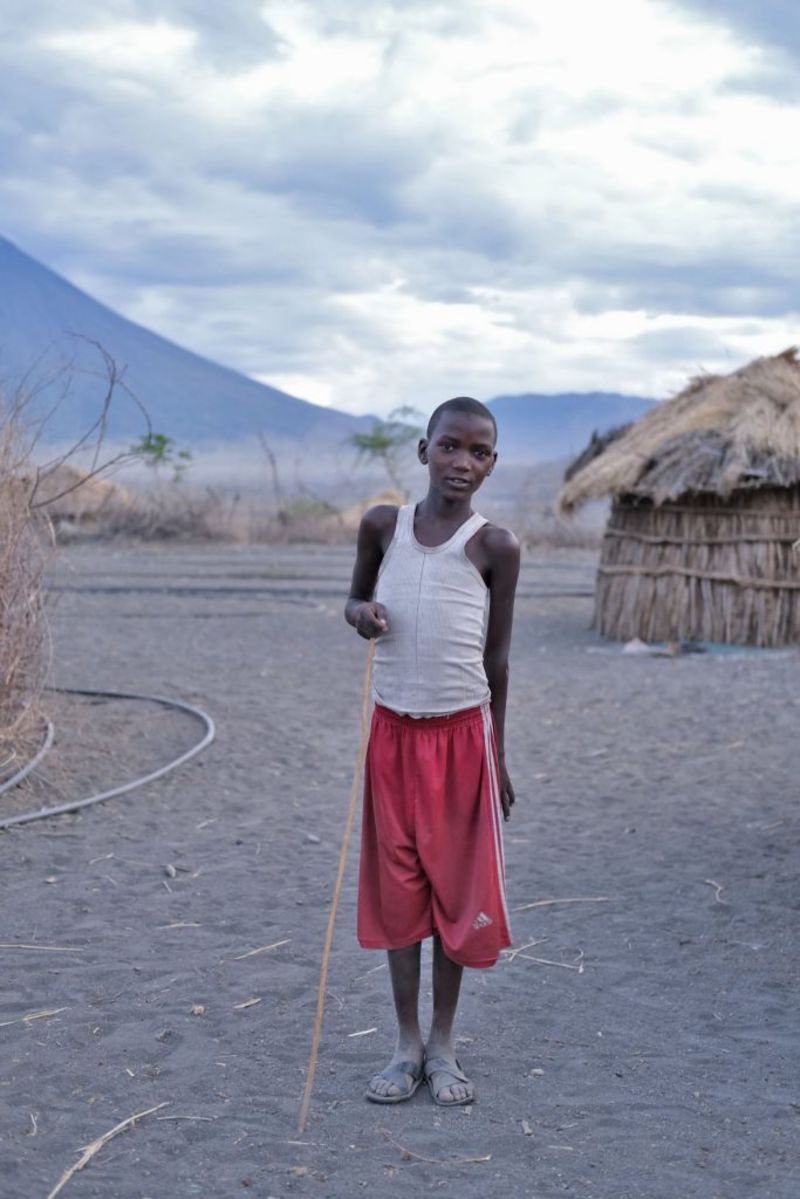 Photo by Alex Duta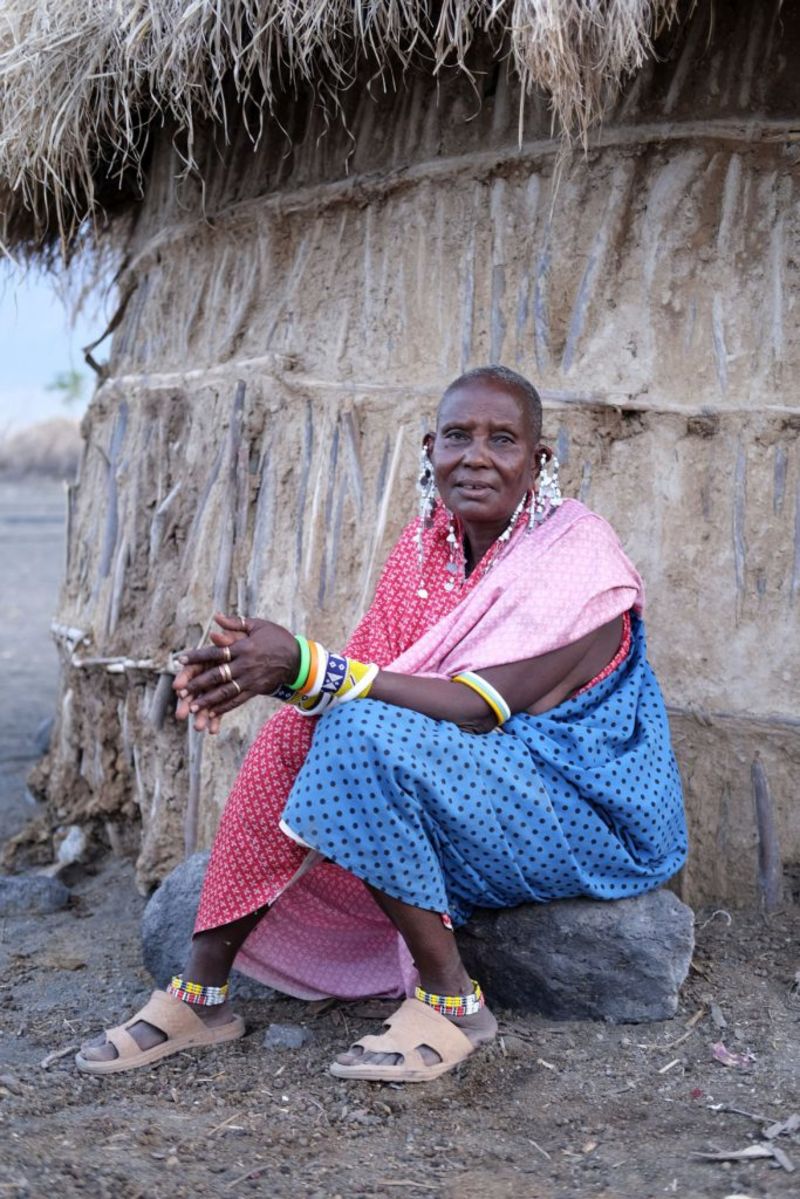 Photo by Alex Duta
Pictures received!
Here you can see the models holding up their framed photos, kindly delivered to them to by Ben. The kids' new shoes also made it into the picture.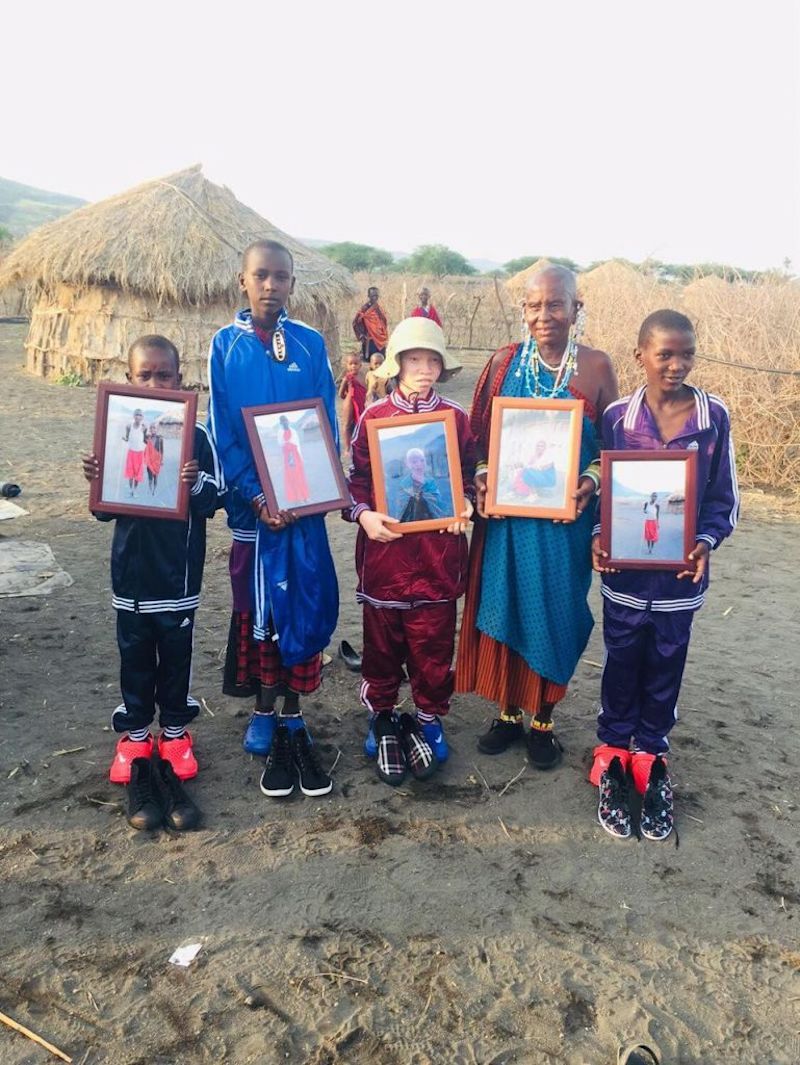 Portraits finally received!
Remote location of the village
The Maasai village that Alex and Victor visited is in northern Tanzania, close to Lake Natron and Mt Ol Doinyo Lengai, and near the border with Kenya. It's a remote area that relatively few travellers visit. The wind and sounds of birds and animals are all that puncture the silence.
Lake Natron map
The map below shows the location of Lake Natron, as well as that of Mt Ol Doinyo Lengai.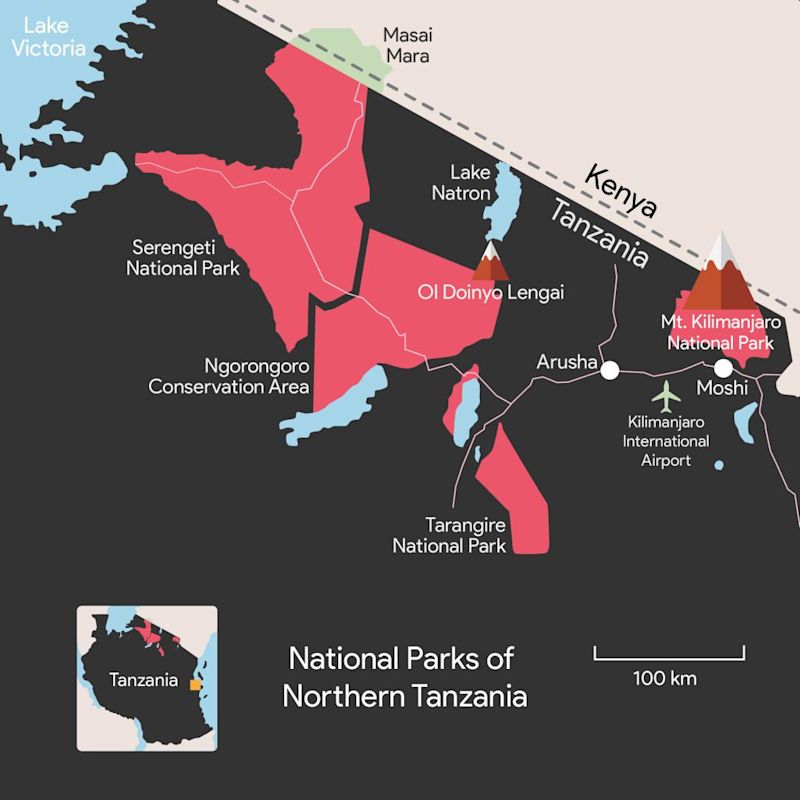 Map showing key tourism locations in northern Tanzania
Lake Natron
Lake Natron (roughly 1,040 km²) is a famously acidic lake that is poisonous to many animals. Flamingoes, however, are one of the few birds that can cope with such high alkalinity, and huge pink flocks of lesser flamingoes can be seen adorning the lake. Tilapia fish are among the few aquatic creatures that can survive in its waters.
The lake is most famous for its crimson water. It's a harsh and beautiful sight to behold. Microorganisms known as holoarchaea thrive in the salty water and its these teeny-tiny critters that give the lake its red colouring.
The blood-red waters of Lake Natron can even be seen from space!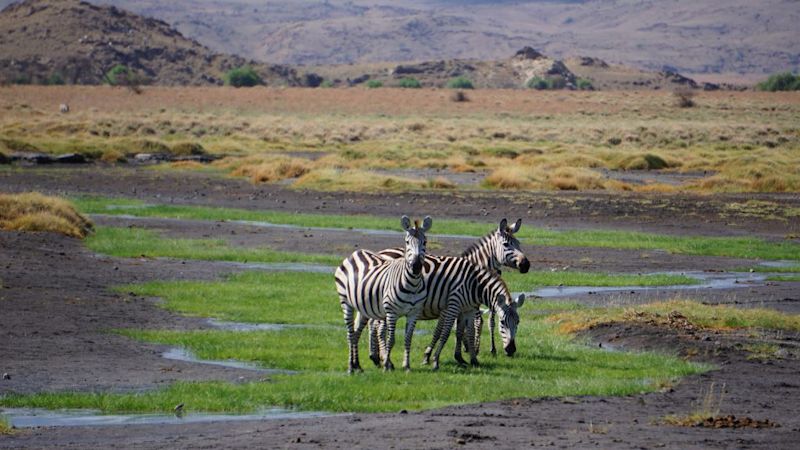 By visiting Lake Natron in December, Victor and Alex were there during the short rainy season, when the area is pretty green | Photo by Alex Duta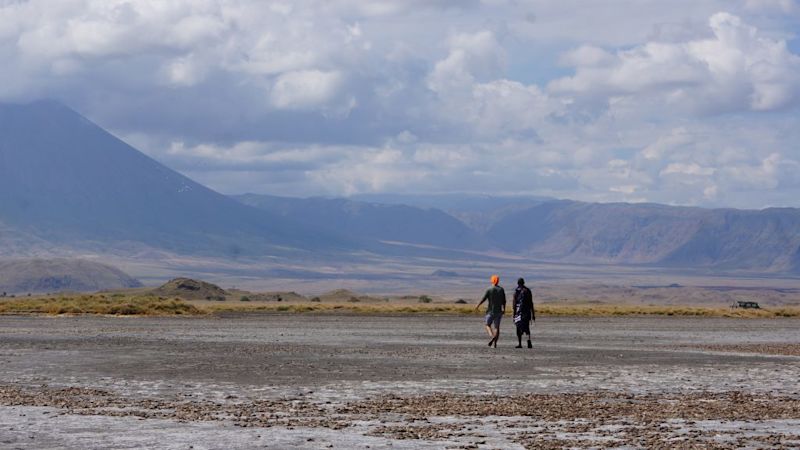 The landscape here makes you feel mighty small! | Photo by Alex Duta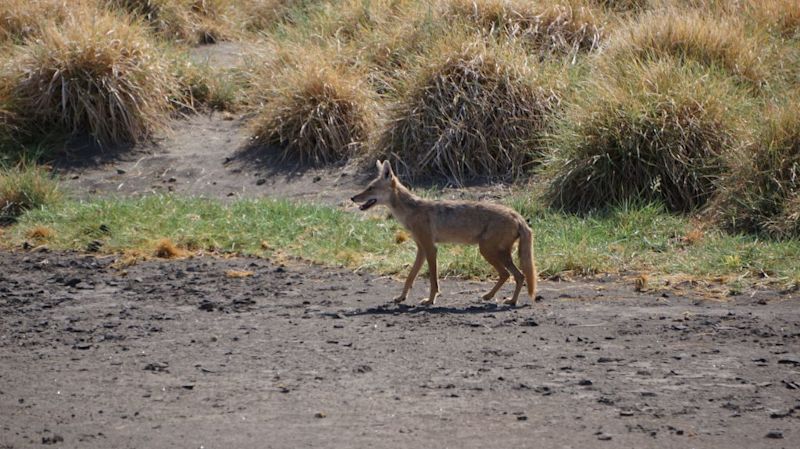 A jackal near the lake | Photo by Alex Duta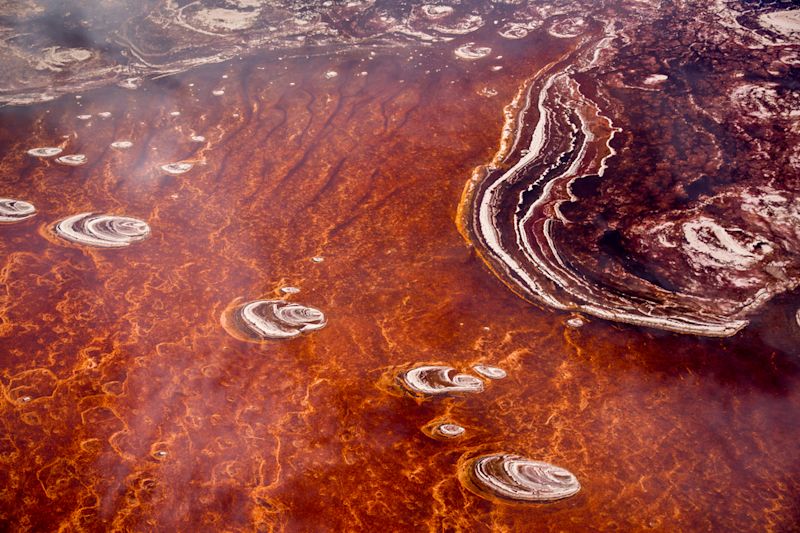 Aerial view of red algae and salt formations of Lake Natron
Mt Ol Doinyo Lengai
The name Ol Doinyo Lengai means "mountain of God" in the Maasai language. The mountain is 2,962 m above sea level. It's an active volcano 20 km south of Lake Natron, and part of the East African Rift mountain range.
You can do a night-time hike up the mountain, starting at 10 pm and arriving back at the base around sunrise. The reason for climbing at night is that it's too hot during the day. The hike is led by a local Maasai.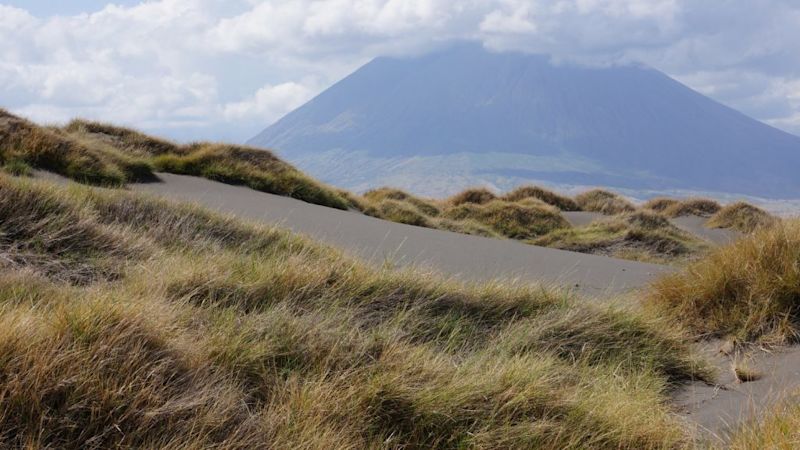 Mt Ol Doinya Lengai (2,962 m), just south of Lake Natron, is part of the East African Rift mountain range | Photo by Alex Duta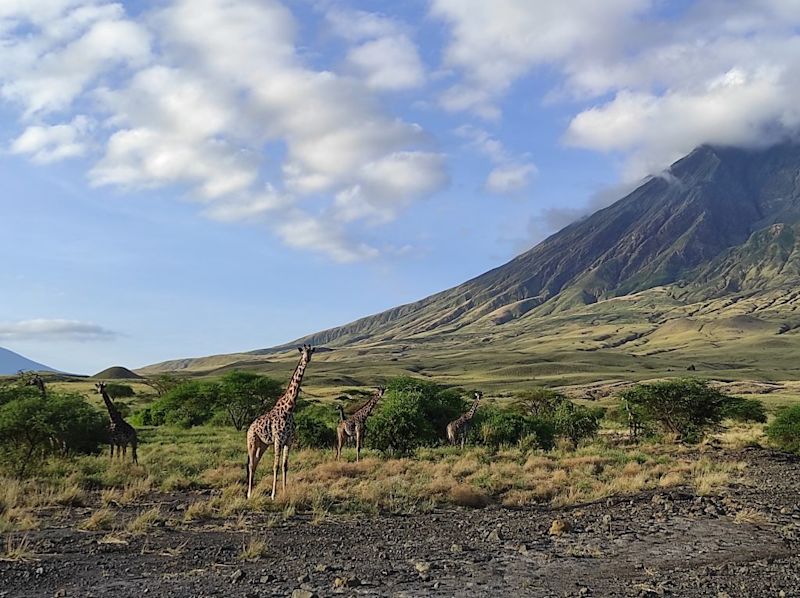 Giraffes at the base of the volcanic mountain | Photo by Alex Duta
Visit Lake Natron and Ol Doinyo Lengai
We're excited to announce that we're now offering to take clients to this fascinating part of northern Tanzania! Kazi, our fantastic safari local leader, has been to the area many times and is pumped to take keen visitors to see the area, and meet its people.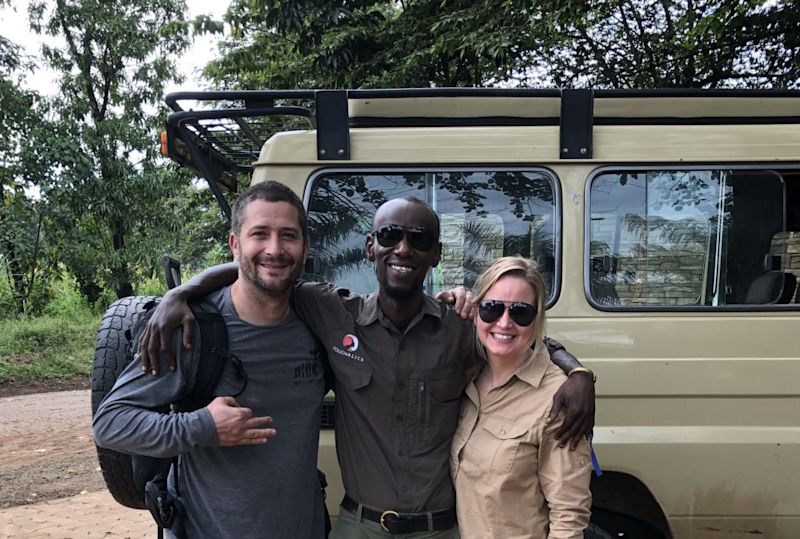 Kazi is keen to take you to see Lake Natron, Mt Ol Doinyo Lengai and more!
Local Maasai guides
All activities in the area, like walking safaris by the lake, hikes to beautiful Ngare Sero Waterfall, and climbs up the volcano are led by local Maasai guides. This means your visit will directly benefit the local community.
Getting there and back
Afterwards, you can head west (on a drive that's roughly five hours) to northern Serengeti for an epic safari and chance to see the Great Wildlife Migration, or make way your south back to Arusha and the airport (a drive of four hours).
Make it part of a Tanzania safari
Please chat to us if any of this is whetting your appetite and you'd like to know more! A visit to Lake Natron and Mt Ol Doinyo Lengai is the perfect addition to a Tanzania safari in our opinion, and we can discuss adding this location to a safari itinerary if you're keen.
Victor and Alex are led by a Maasai guide on a hike to Ngare Sero Waterfall, not far from Mt Ol Doinyo Lengai | Photo by Alex Duta