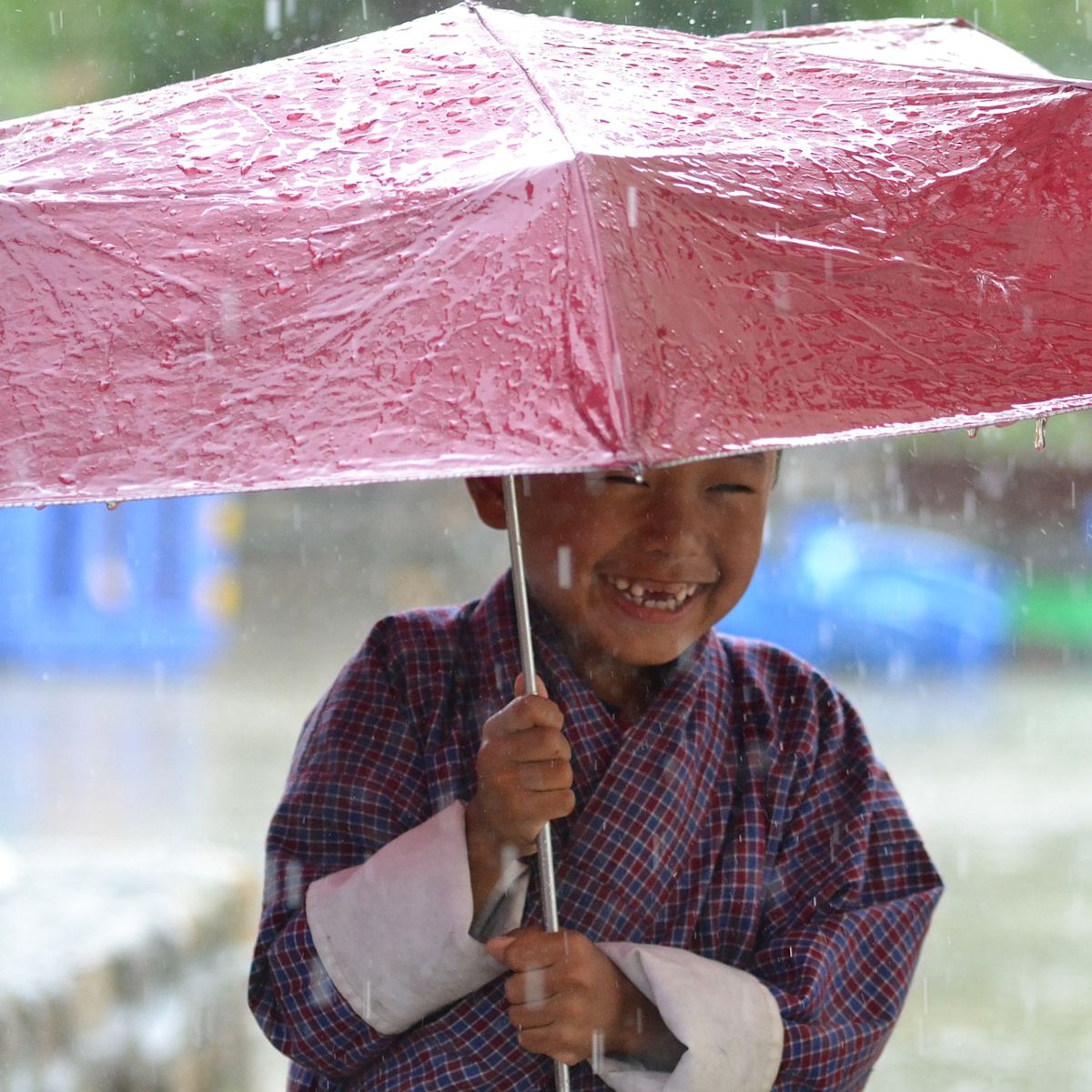 Bhutan – not just a place, but a feeling
Sep 20, 2022
Reading time: 8 minutes
Where are the happiest people in the world? They're not stepping out with fresh botox into the sun of LA. No, no. Rather, they're chilling in Bhutan besides a giant penis and thinking about death. Let us explain ...
In 1972, the King of Bhutan, along with his government, decided that gross national happiness (GNH) is more important than gross national product (GDP). So the Government of Bhutan decided to prioritise ensuring its people are happy. And what the Government of Bhutan puts its mind to, it usually achieves.
And the penis part? Well, an erect penis is considered a lucky charm in Bhutan. So you will find penises painted on buildings everywhere – often the size of a grown man. We explain why they're thinking about death in just a moment ...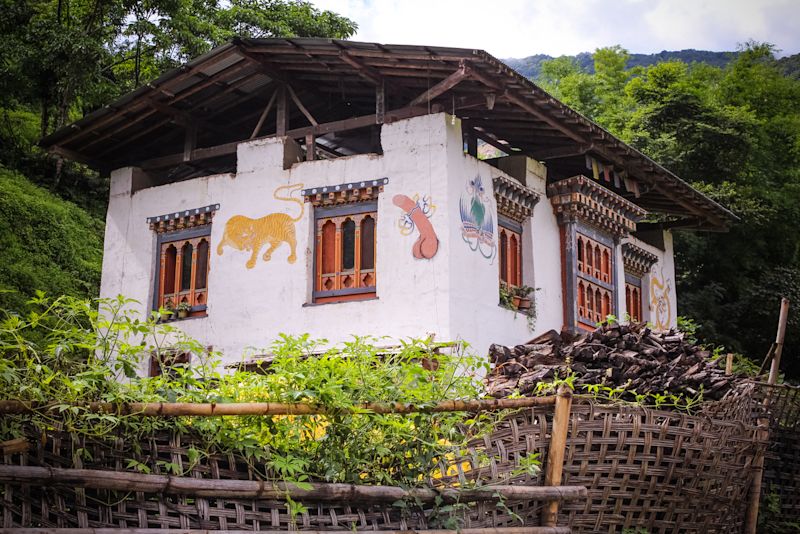 An example of a phallus painted on a Bhutanese house
The upside-down country
Bhutan has been referred to as the 'upside-down country' because so much is different to how it is in the West (much to the delight of the Bhutanese).
Consider for instance that in Bhutan ...
Children greet you with "bye-bye".

The number thirteen is considered lucky.

The king (actually) abolished himself in favour of his son.

Thimphu is the only capital city in the world without a single traffic light.

Marijuana is fed to the pigs (it gives them the munchies, and they fatten).

The national sport is archery.

Tobacco sales and plastic bags are prohibited.

Polygamy and polyandry are quite acceptable.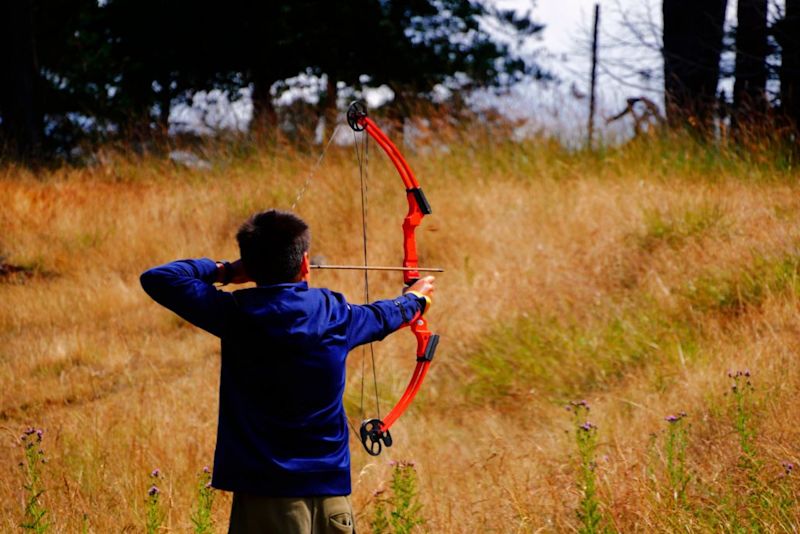 A Bhutanese child learns archery
Sales aren't everything
The fourth king (His Majesty Jigme Singye Wangchuck – the one who abdicated) is the monarch responsible for deciding to measure and promote GNH instead of GNP. So in Bhutan, the idea of buying something to make you happy is an oxymoron. It doesn't exist (so maybe don't go there to shop).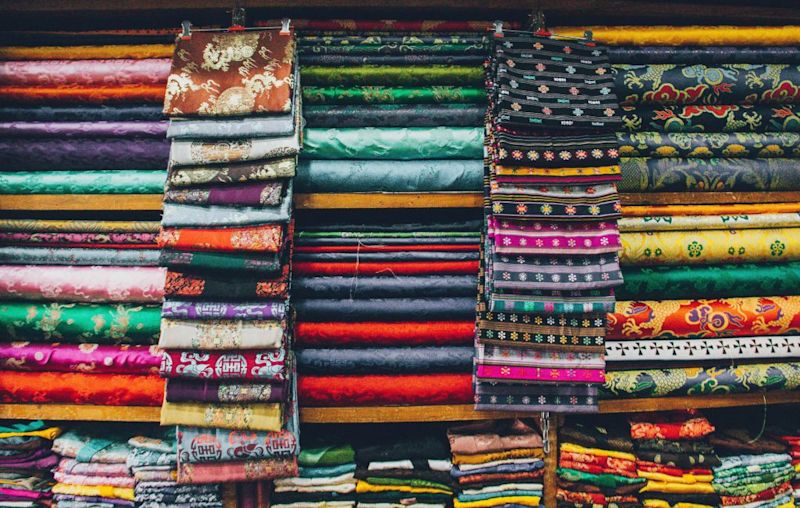 Fabrics on sale in Bhutan
It's good to think about death (often)
So if the Bhutanese aren't thinking about sales all of the time, then the question is this: what do they think about? The answer: death. Maybe even as often as five times a day.
The idea is that if death is 'on your doorstep', you should live a happy life. And unlike in the West, the Bhutanese don't try to shelter themselves (or their children) from the hardship and reality of the inevitable.
The Bhutanese are not constantly trying to make themselves look or feel younger.
The Bhutanese don't think that happiness is linked to youth, or the supposed freedom that it brings. They believe that to be happy you need to understand that death is imminent, so live the moment well.
In the West, memes shout "Live as if there's no tomorrow". But in Bhutan, they know that 'no tomorrow' is closer than you realise. From its winding mountain roads to risky childbearing – mortality is a constant presence.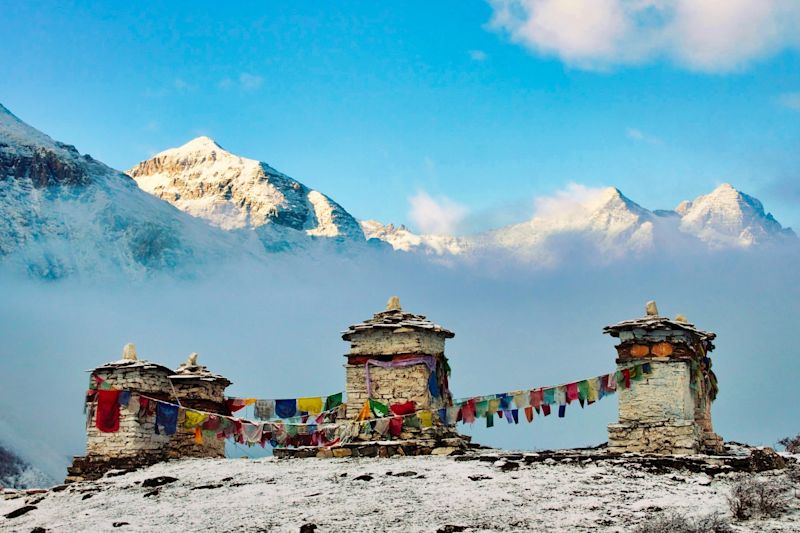 Bhutan contains many stupas (shrines)
In her book A Field Guide to Happiness: What I learned in Bhutan about Living, Loving, and Waking Up (2014), Linda Leaming writes:
My best advice: go there. Think the unthinkable, the thing that scares you to think about several times a day.
The science behind this is that death is a psychologically threatening fact. But when people contemplate it, the mind automatically begins to search for happy thoughts. Happiness, therefore, is the brain's natural kick-back process to counter the negativity.
A battle won is a time for mourning
In 2003, His Majesty Jigme Singye Wangchuck faced a dilemma that forced him to personally lead his army into battle. The Bhutanese were victorious, but he lost ten men.
Wangchuk so grieved the loss of life on both sides, that he forbade any victory celebrations. Instead, he commissioned that shrines be built to mourn the dead. A humble king. A humble victory. A humble people.
Fortresses are now monasteries
Bhutan is dotted with dzongs, which are old fortresses that are now monasteries. Reading between the lines: while the country may be rooted in self-defence and preservation, it has transformed its militaristic sites into places of peace and meditation.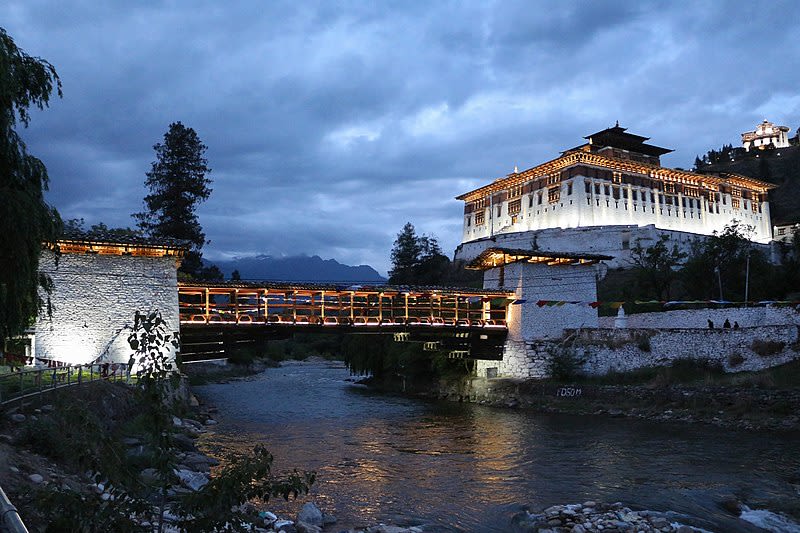 Rinoung Dzong in Paro
Monks outnumber soldiers
In some countries you land and the first locals you smile at are shouldering AK47s. They don't smile back.
In Bhutan, however, there are more monks than soldiers. There's a culture of prayerfulness and mindfulness. There are prayer wheels everywhere – both large and handheld. The people are reflective. They think, and consider (which would most likely prompt you to do the same).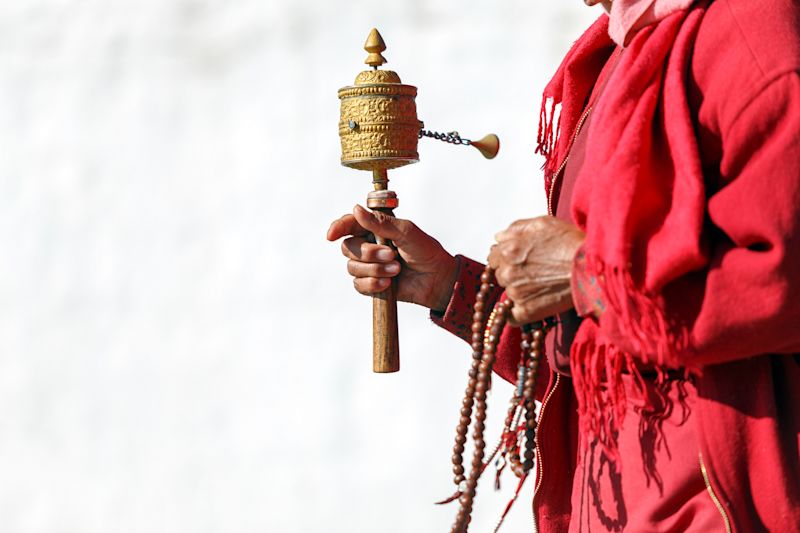 A Bhutanese monk holding a prayer wheel
You won't find an instant twit face
Let's face it: one of most powerful ways to cull happiness is to compare. Social media use can make it hard for anyone to delight in their own lane.
One of most powerful ways to cull happiness is to engage in comparisons.
But who (or what) would the Bhutanese compare themselves to? The first local television channel only appeared in 1999.
This meant that often beauty was what they saw in the mirror. It was their spouse looking back at them over the dining-room table. It was the cosiness of the home that you know. It was the view as you looked outside.
A farming village in Bhutan
Success is internal
Less media also tends to lead to a better understanding of success.
The prevailing idea in Bhutan is that success is a state of being. It's when you can come home at the end of the day and be satisfied with what you've achieved that day. It's about giving happiness to your spouse, to your children and those you encounter. It's being able to put your head on the pillow and have a sound sleep. And it's waking up and realising that you're a happy individual.
A fairytale royal marriage
So as mentioned, the fourth king abdicated in favour of his son, King Jigme Khesar Namgyel Wangchuck. The new king (crowned in 2008) married Ashi Jetsun Pema (a 'commoner'), making her the country's queen.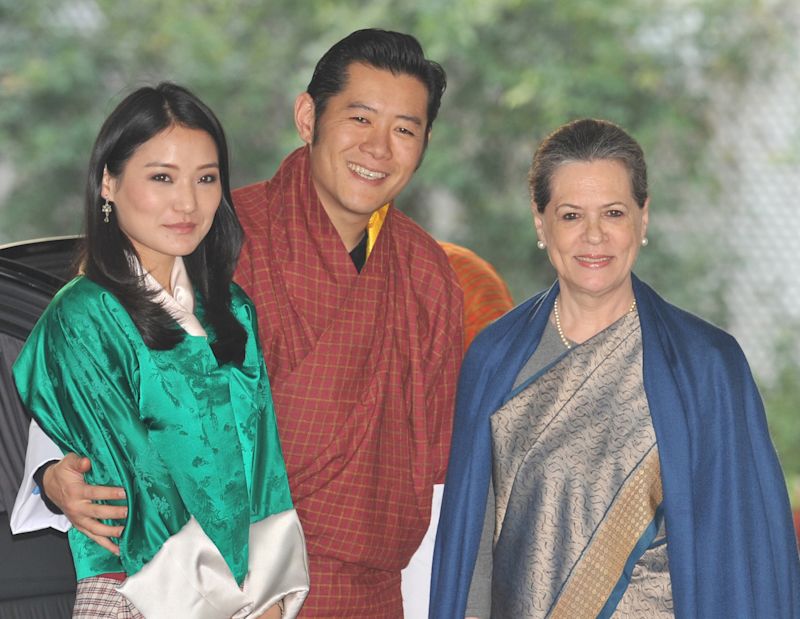 The King and Queen in 2014 with India's Sonia Gandhi | Image by MEAphotgallery
The two royals met for the first time when Ashi was just seven. It was a Braveheart moment: she ran up to Jigme (who was 17), and gave him a hug. Reportedly he said to her that when they were older – and if they were both available and willing – that he would marry her.
True to those words, they married around thirteen years later and became known as the 'Will and Kate' of the Orient. So besotted was the king with his young wife (incidentally the youngest queen in the world when he married her) that he decided to renounce his right to a polygamous life and dedicate himself to Queen Pema alone.
The Will-and-Kate visit
Bhutan's royal love match eventually met with its counterpart, the British royal love match that is William and Kate. In 2016, the latter whizzed into the country for a two-day double date.
Headlines at the time suggested that their entry into Bhutan was a precarious one. No doubt the papers couldn't resist, since reportedly only eight pilots in the world were qualified to fly into Paro International Airport at the time.
So what did the double date include? For starters, they trekked for two and a half hours to reach the incomparable Taktsamg Monastery (or Tiger's Nest).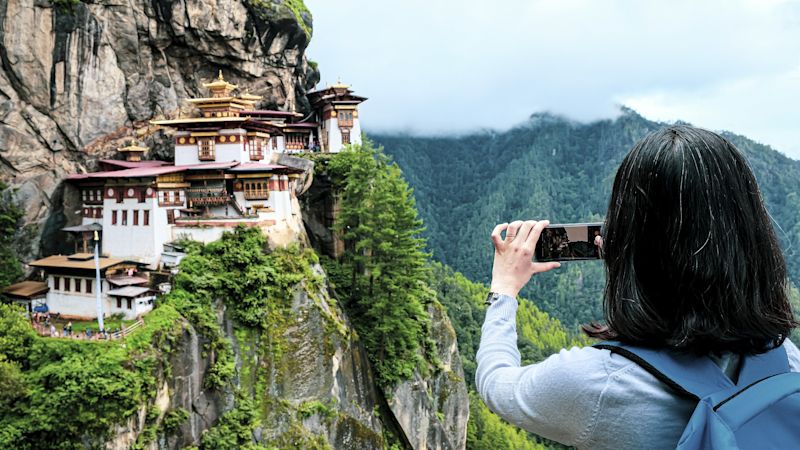 The beautiful Tiger's Nest
They also engaged in a spot of archery. Apparently the Cambridges were terrible though. They missed the mark severely, which may have had something to do with the cheerleaders. As tradition allows, they were chanting obscenities (but in good spirit). And so when Prince William took the bow, the chant followed:
You're bald. Your nose is really big. We hope your private parts are as big.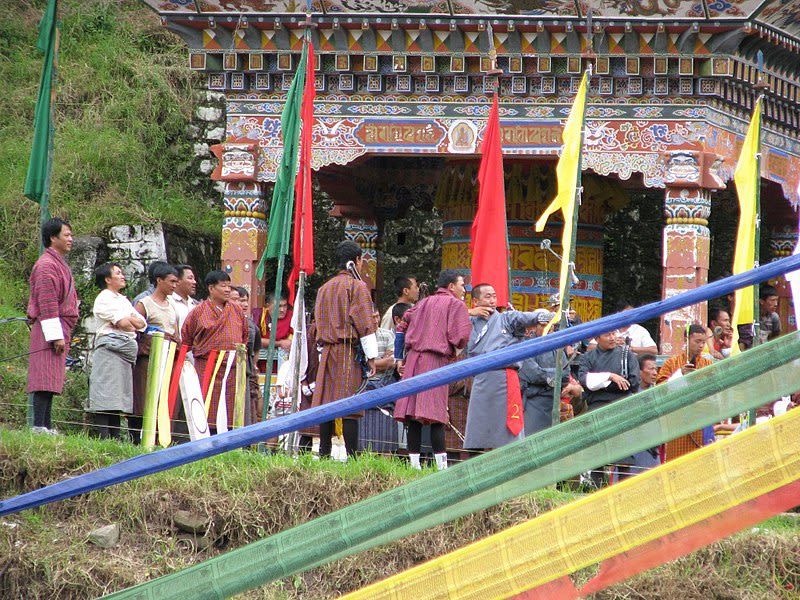 An archery tournament
The connection between the two royal couples clearly remains in the minds of many; a 2022 headline for Queen Elizabeth II's funeral reads: "Queen's funeral: The King and Queen who will be at the funeral dubbed 'the Prince William and Kate Middleton of the Himalayas'".
Travel as pilgrimage, not conquest
Some folks travel as a form of conquest. You have conquered the people and land you visited by purchasing some cheap plastic, by carving your name into a tree.
But what about travel as pilgrimage? Some people travel in search of answers and meaning.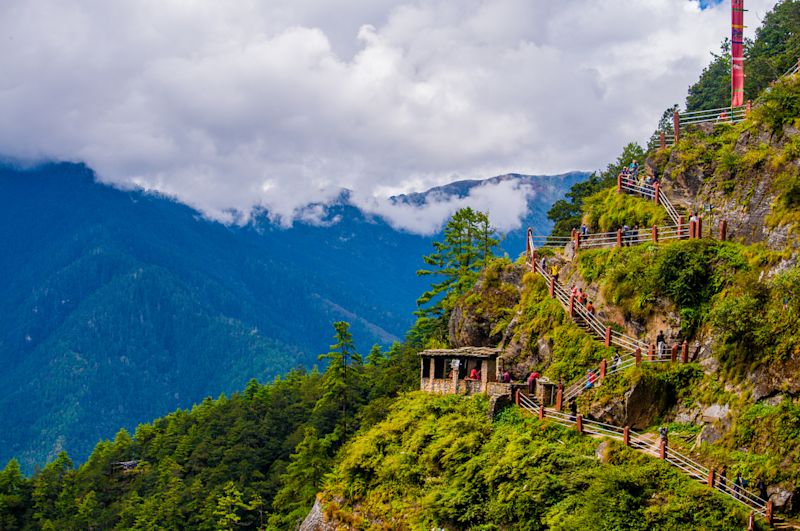 The hike to Tiger's Nest can just be a hike with great views, or it can be a hike with great views that offers you a special chance to reflect
When you visit Bhutan, you can almost travel backwards in time to understand a world before the internet made us doubt ourselves and our achievements. (In fact, so ancient and untouched is the land that tourists could only start visiting from the 1970s).
Don't expect a miracle salve
While Bhutan, the upside-down country, certainly has something special to offer, don't look to it to be everything. Don't expect a Road to Emmaus moment.
As quoted in The Guardian, one of Bhutan's past prime ministers, Tshering Tobgays, cautioned everyone in 2014:
The world should not expect too much from us, and we should not expect too much from ourselves.
Don't think a visit to Bhutan is going to 'happy switch' your life. But what it might do is help you to find a fresh perspective. Or a renewed commitment to prioritising your wellness over Insta success. Or just some precious moments of quiet peace.
Everything is possible when you travel as pilgrim rather than consumer.