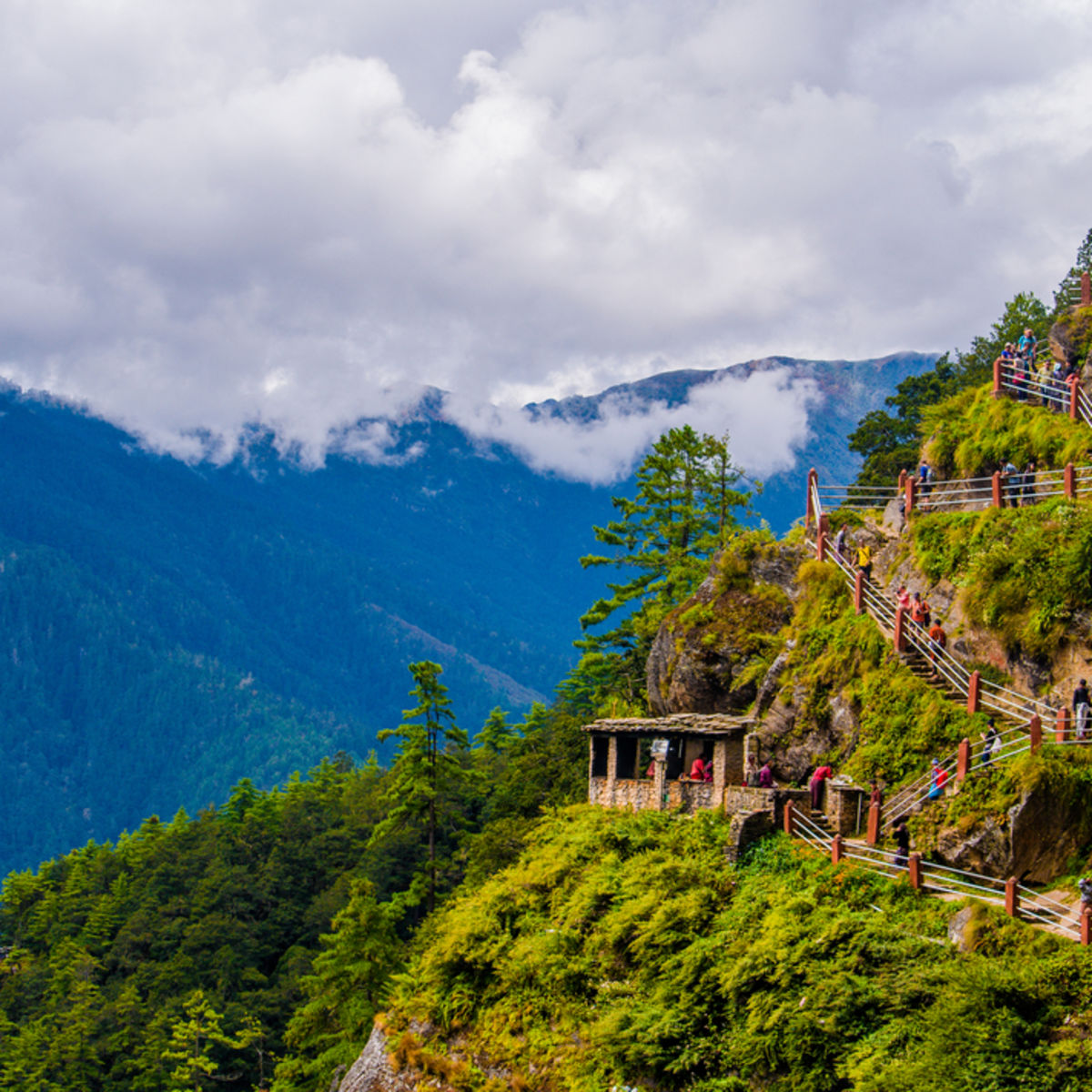 Best of Bhutan
6 days
In this once-in-a-lifetime trip we take you to see world-famous highlights such as Tiger Monastery, Punakha Dzong and Buddha Point, as well as visit home farms and small traditional craft workshops. You really do see an amazing breadth of Bhutanese life in just a few days!
Detailed Itinerary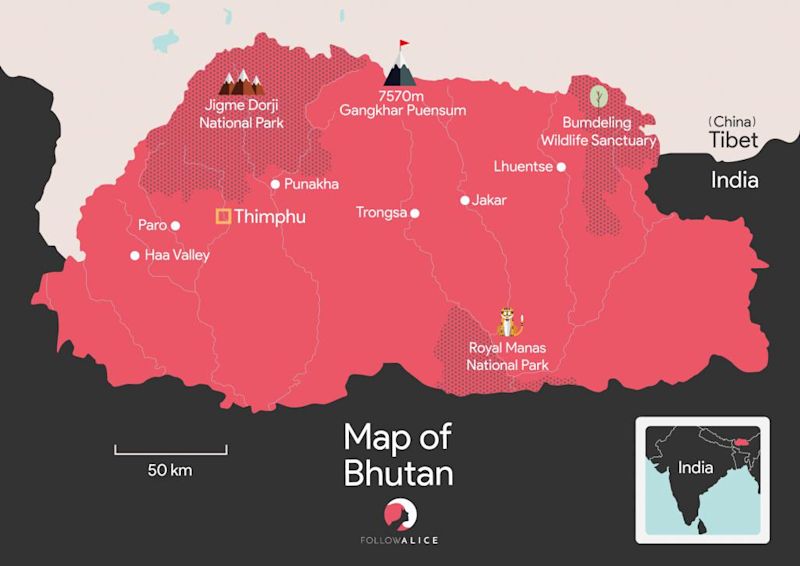 Day 1: Arrival day
We fetch you in the morning from Paro Airport and, after a traditional Bhutanese lunch, drive to Thimphu, Bhutan's pretty capital city. We stop en route to enjoy the breathtaking view of Thimphu valley from Buddha Point. Later we visit the National Memorial Chorten, a stupa meant to ward off negative influences. In the evening we visit Tashicho Dzong.

Day 2: Explore Thimphu
This morning we visit Motithang Mini Zoo to watch takins (gnu goats) graze peacefully in a small protected park. Then we visit the Zorig Chusum to learn about Bhutanese traditional arts and crafts. In the afternoon we drive to Punakha, with a short stop on the way at Dochula Pass (3,050 m) to enjoy spectacular views of the mountains!

Day 3: Rafting on Mo Chhu
This morning we visit Punakha Dzong, a massive fortress built at the junction of two rivers. It was the capital of Bhutan until 1955, and still serves as the winter residence of the local monks. In the afternoon we go rafting on the Mo Chhu River, following a 10 km course comprising around 10 rapids. The views are sensational!

Day 4: Bike to Paro
We transfer back to Thimphu and take a great bike ride to Paro. The ride takes about three hours one way over smooth, paved roads, with slight undulations here and there. We cycle through lush paddy fields, virgin forests and sleepy traditional houses and villages. Later you can visit the resort's spa facility if the ride took a toll!

Day 5: Hike to Tiger's Nest
After breakfast we hike uphill for two hours to reach the famous Tiger's Nest monastery perched 800 m above the valley floor! After lunch we visit the seventh-century temple of Kyichu Lhakhang. We also visit a traditional working farmhouse and are served a delicious home-cooked meal. In the evening there's the chance to join in a Bhutanese Cultural Programme, which includes donning a traditional outfit!

Day 6: Departure day
There aren't any planned activities today, so we just relax in Paro until it's time to drive you to the airport and wish you a safe journey home!

FAQs
Can you travel in Bhutan without a tour guide?
What are the best places to visit in Bhutan?
Why is a Bhutanese visa so expensive?