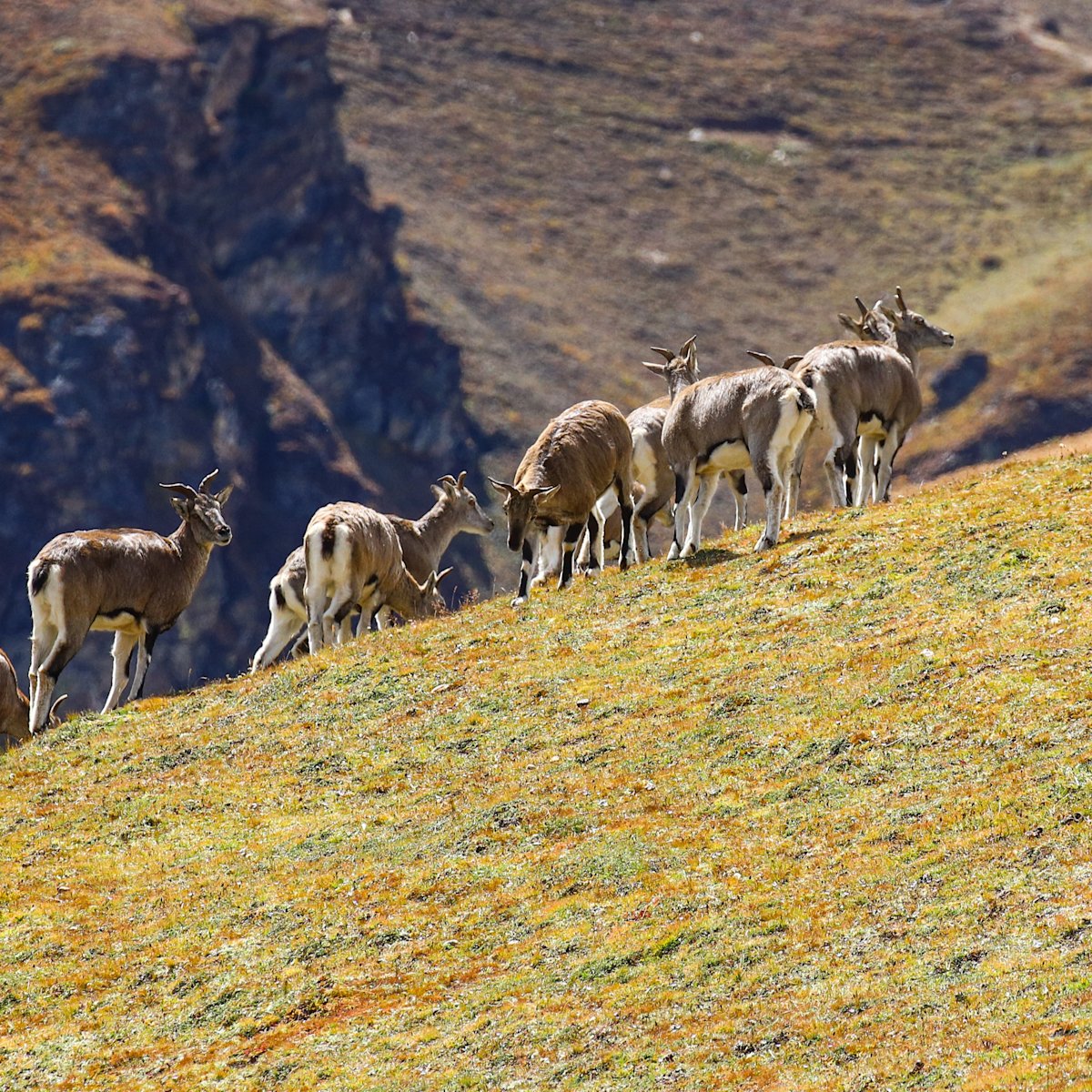 6 things to know before visiting Bhutan
Oct 25, 2021
The Land of Thunder Dragons is a gorgeous, remote and culturally distinct nation that's been attracting ever more tourists in recent years. It's a truly remarkable destination, worthy of all the fuss. But here are six things to know before visiting Bhutan.
1. You cannot travel in Bhutan on your own
Bhutan does tourism a bit differently to most countries. It's very 'hands on', should we say? What we mean by this is that to travel in Bhutan you have to submit your itinerary in advance for approval. Not only that, but you must be accompanied by a Bhutanese tour guide throughout the trip. This means you can't go backpacking or trekking on your own, like you can do in nearby Nepal.
If you travel with a registered tour operator like Follow Alice, you can know beforehand who your tour guide will be. If you wish to travel independently in Bhutan, however, then the Government will assign you a tour guide. Your tour guide is with you pretty much the entire trip. The perk of this is that you won't ever get lost, nor need to turn on Google Maps to find directions.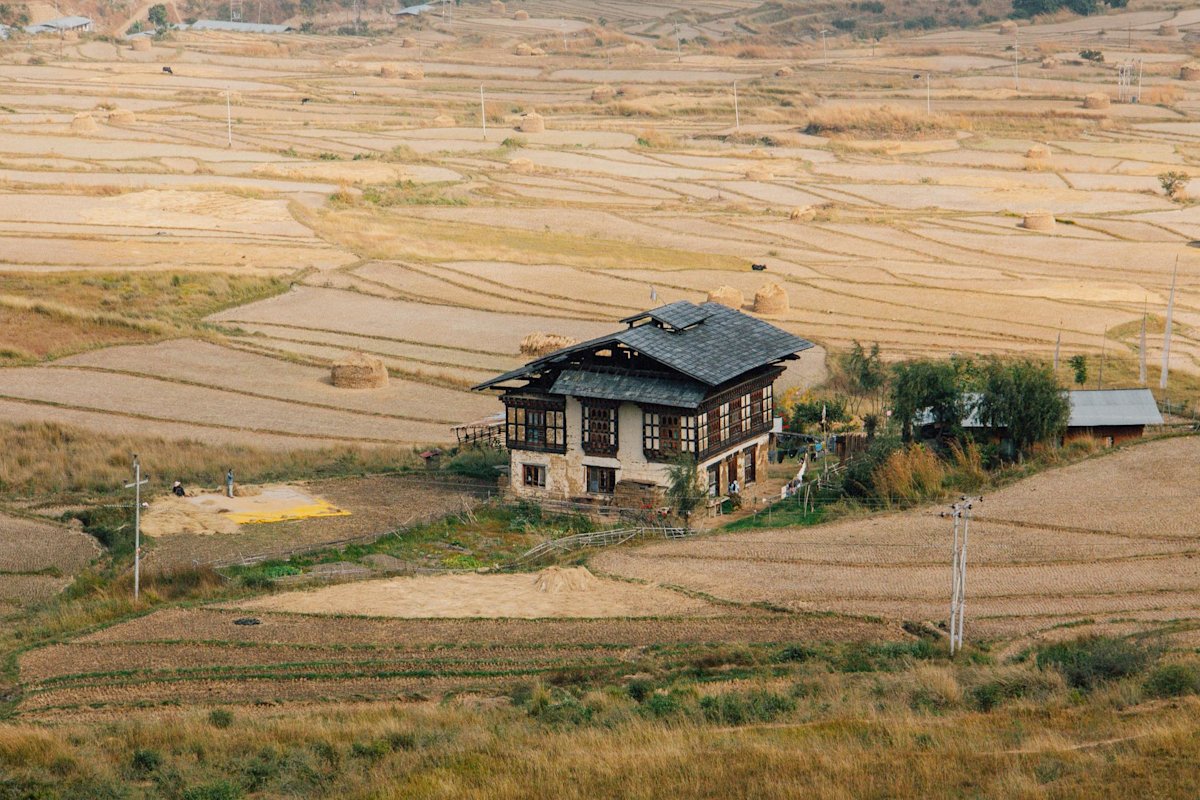 A traditional homestead
2. Bhutan's visa is different from other visas
The Bhutan visa works differently from other visas. First off, you have to buy a visa for every night you spend in Bhutan. This is different from most other countries, which let you pay a standard fee per fortnight, month, three months or more.
The daily visa fee is also relatively expensive. In peak seasons (March to May and September to November), you're charged US$250 per person per night. In off-peak seasons you're charged US$200 per person per night. This high visa fee means most visitors don't spend terribly long in the country.
One of the main reasons for the high daily visa fee is that the Bhutanese have a tourism policy that focuses on quality over quantity. They want to have only a few visitors at a time, and to offer those visitors an exceptional experience. In other words, the Bhutanese Government is eager to avoid the perils of mass tourism. There is a cap to the number of tourists that can be admitted to the country each year.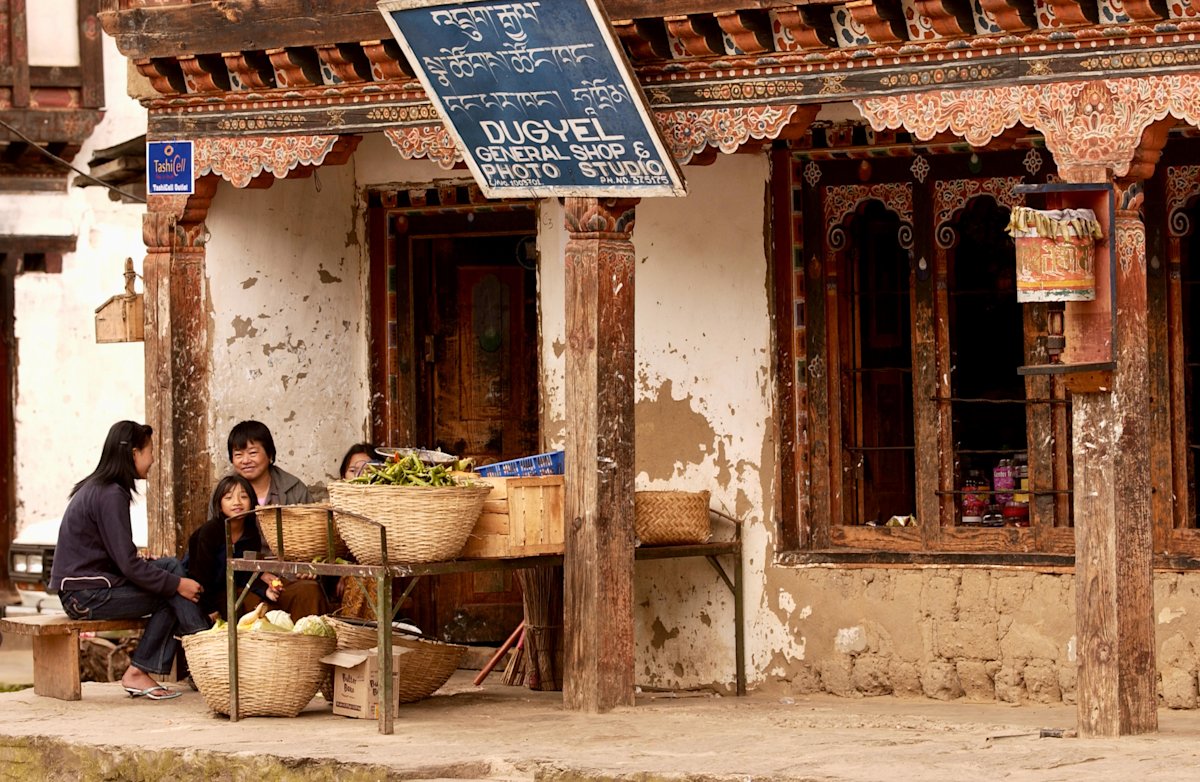 Locals sit outside a shop in the Haa district
What's covered by the daily visa fee
The thinking behind the daily visa fee is that it ensures a minimum daily spend by each visitor to the country. The idea is that for tourism to benefit the Bhutanese and their economy, then each visitor must spend a certain amount of money each day. Your daily visa fee actually covers most – if not all – of your daily expenses in Bhutan. It's used to pay for your accommodation, food, transport, driver, tour guide, and more. The first $40 of the daily visa fee goes to the Government. The remaining amount is used by your tour guide to pay for your daily expenses.
Exceptions to the tourist visa
Indian, Maldivian and Bangladeshi nationals are exempt from visa obligations when visiting Bhutan. Also, anyone invited into the country by a Bhutanese national is also exempt from the visa fee.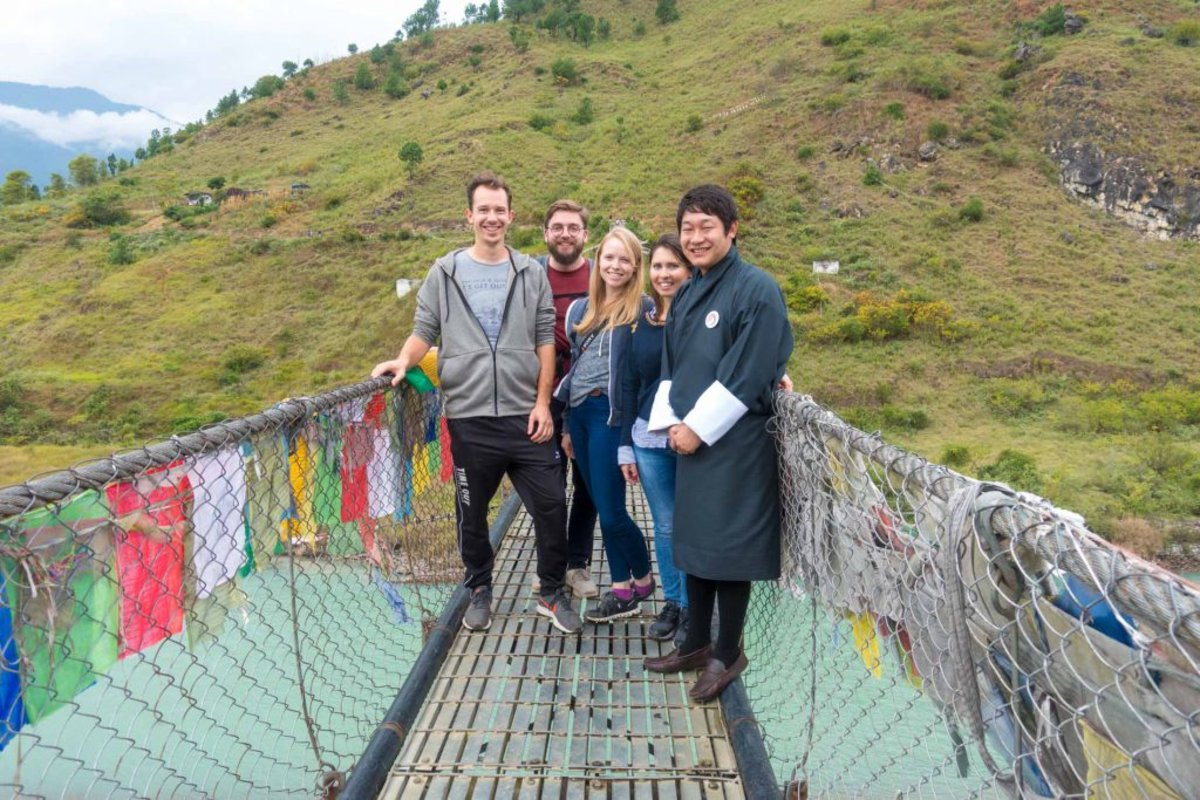 When travelling in Bhutan, you're always accompanied by a local tour guide
3. There are behaviours to avoid in Bhutan
Here are a few rules you should endeavour to follow when visiting Bhutan:
You shouldn't play loud music in public, which includes inside religious sites and national parks.

It's considered impolite to take photos or videos of individuals without first asking their permission. Also, ask for permission from the attending authority before taking any photos or videos inside places like monasteries. You'll have a tour guide with you at all times who can serve as your translator.

In Bhutan, Tuesday is 'Dry Day'. This means locals don't drink alcohol on Tuesday. So it would be respectful to avoid alcohol on Tuesdays too.

On a similar – though in fact stricter – note, it's illegal for tobacco to be sold in Bhutan. Tourists can bring cigarettes into the country, but you should only smoke them in designated places.

It's disrespectful to wear revealing clothes when visiting religious sites like monasteries and temples. Also be prepared to take off your shoes in religious sites if requested to do so.

The Bhutanese are very eco conscious. If you can, avoid using single-use plastic bottles, cans and the like.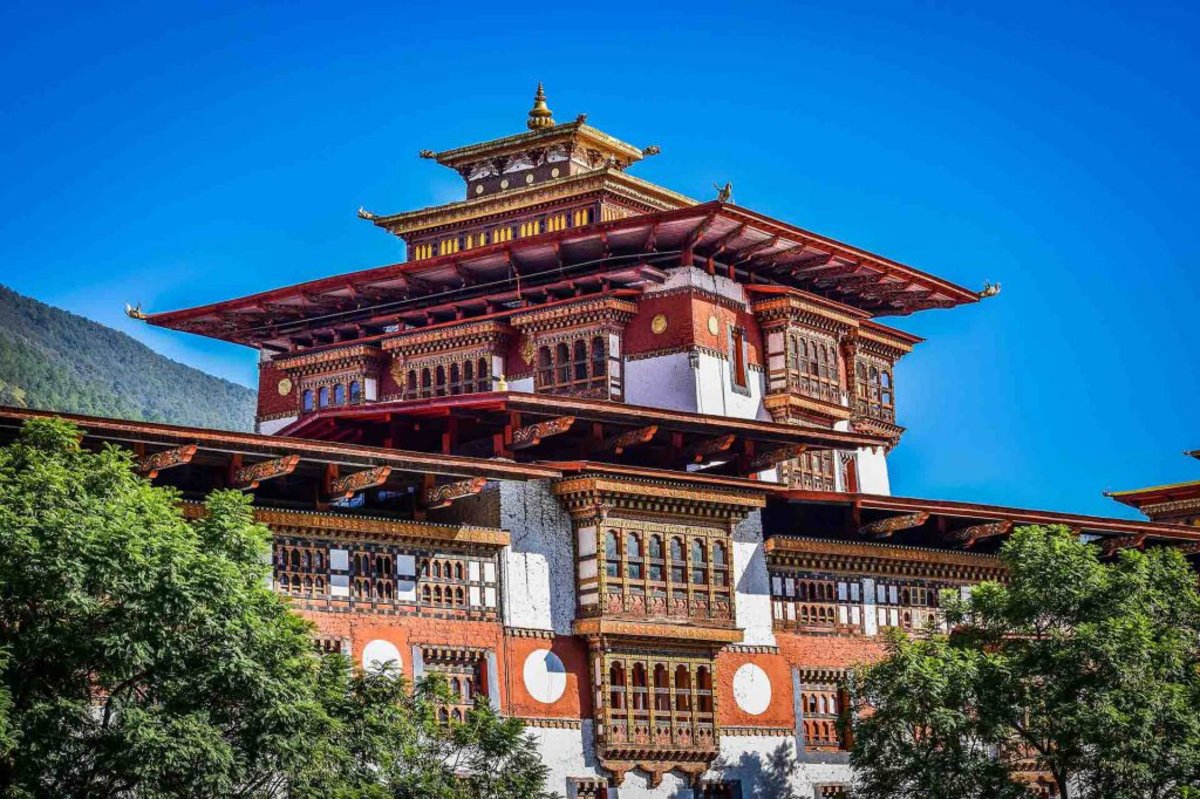 When visiting religious sites, you should dress conservatively and ask before taking photos
4. Bhutan doesn't offer micro SIM cards
Bhutan has two mobile network operators, namely B-Mobile and TashiCell. Roaming fees in Bhutan are pretty expensive, so many visitors opt to buy a cheap local SIM card. Both 3G and 4G SIM cards are available, and cost only 200 Ngultrum (around €2.50). Data is also very affordable. Note that you'll need to fill in a form and let the dealer photocopy your passport in order to purchase the SIM card.
The main thing we pointed out here, however, is that you cannot buy a micro (or nano) SIM card. So check your mobile device for SIM compatibility before visiting Bhutan if you're wanting to go the SIM card route.
5. You can get altitude sickness in Bhutan
Bhutan is a landlocked nation that sits tucked up against the Himalayan mountain range. As such, much of the country sits at a very high elevation. The northern half of the country, specifically, is very mountainous and high. This means that visitors to the north of the country can sometimes experience symptoms of altitude sickness. This is especially the case if you go trekking in the mountains of Bhutan.
The highest point in Bhutan is Gangkhar Puensum, which is 7,570 m (24,836 ft) above sea level. This mountain sits on the country's northern border with Tibet, and incidentally is a contender for the highest unclimbed mountain in the world! When someone who doesn't live at a high altitude ascends above 3,000 to 4,000 metres, there's a good chance he or she will experience mild symptoms of altitude sickness. These symptoms include nausea, headaches, dizziness and poor sleep.
Many of the most popular touristy places in Bhutan are in the northwest of the country, which is a mountainous region. It might therefore be a good idea to stop by your GP before visiting Bhutan to discuss altitude meds.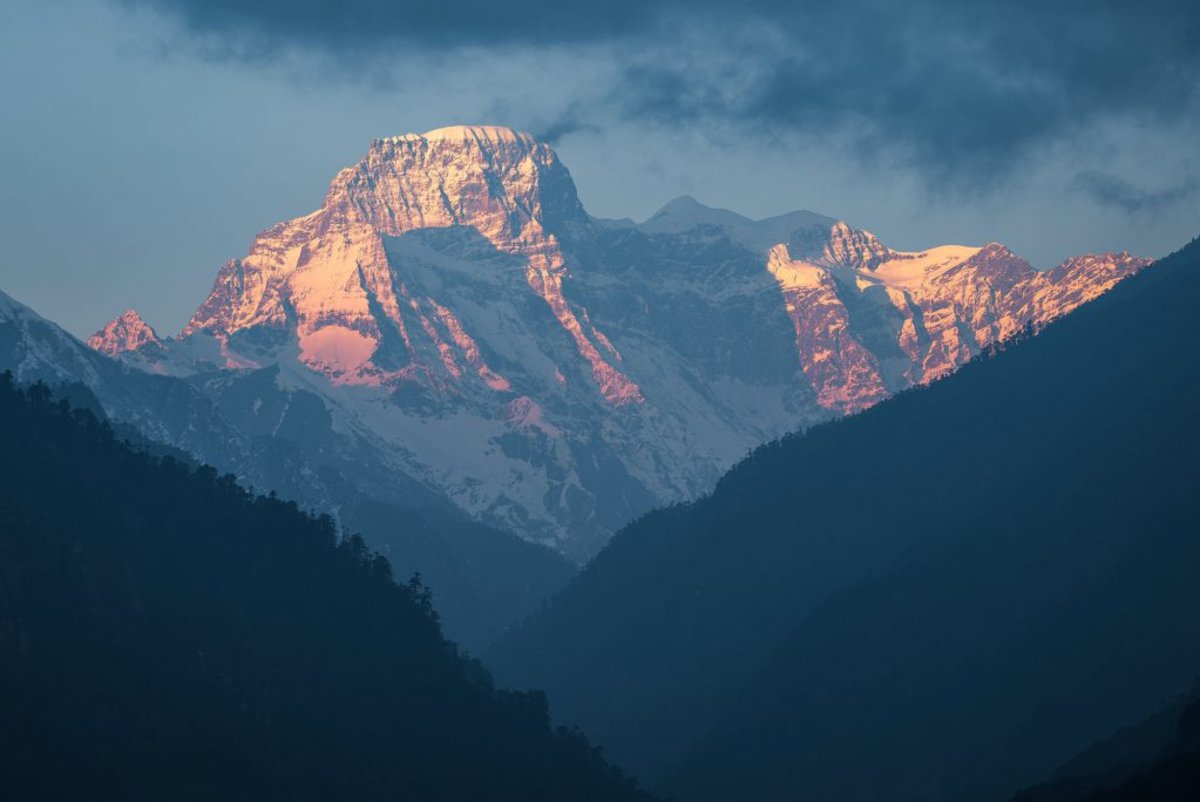 Kang Bum (6,526 m) mountain in Bhutan's Jigme Dorji National Park
6. Bhutan's place names can be confusing
Bhutan's district and town names can be pretty confusing for anyone unfamiliar with the country. The important thing to note here is that most of the capitals of Bhutan's 20 districts have the same name as their district! So the capital of Punakha District is Punakha, for instance, and the capital of Thimphu District is Thimphu. The capital of Paro District is …? You guessed it: Paro.
To make matters worse, districts are often referred to without the word district. So if someone speaks of Paro, you need to look for the context or ask for clarity to determine if they're talking about the district or its capital. We hope this helps you to avoid some confusion in your Bhutan travel planning!