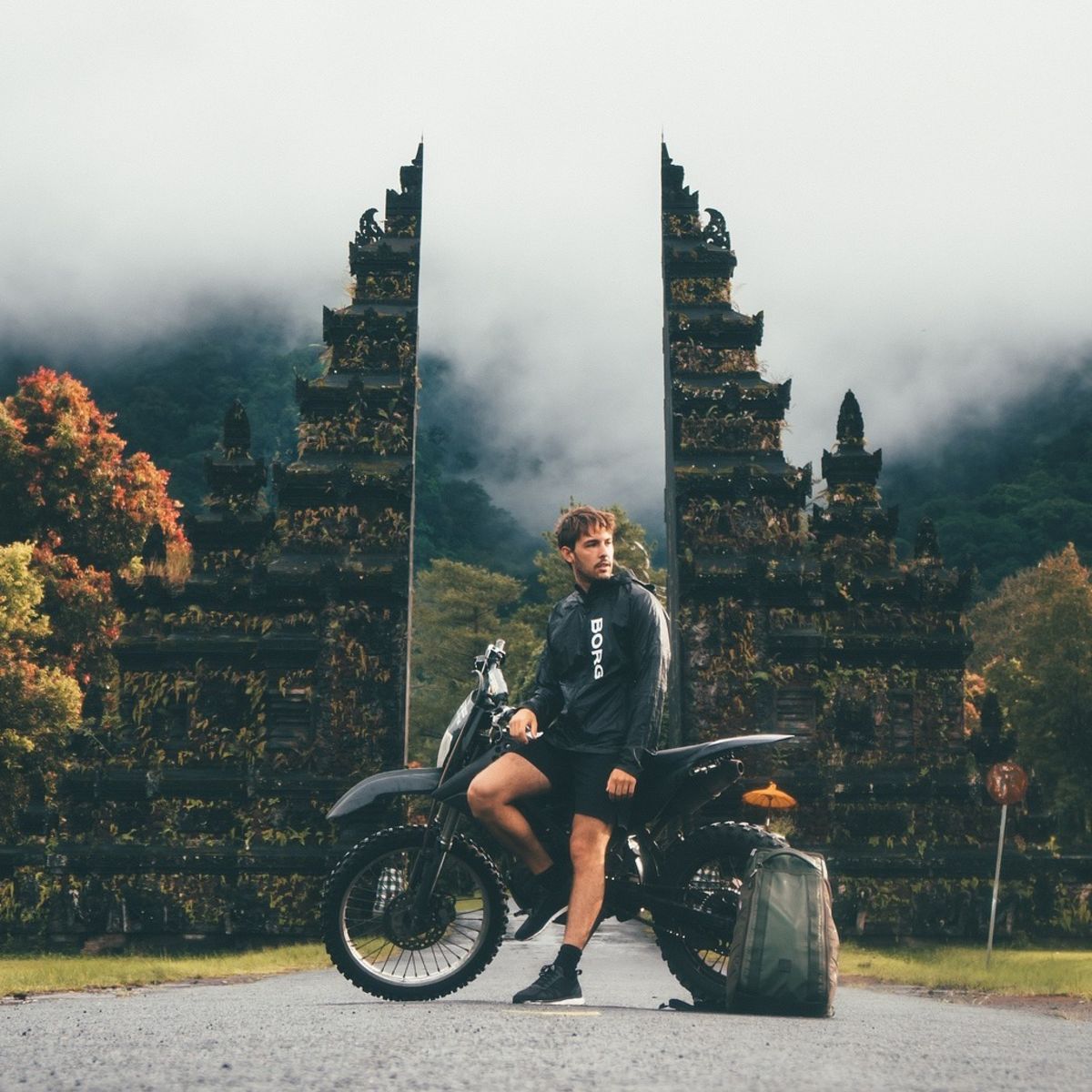 Why you should use an eSIM on your next trip instead of buying a local SIM card
Aug 21, 2023
Reading time: 4 minutes
An eSIM is the easy, affordable way to stay connected when you travel abroad. Here's what you need to know about how and where they work, how much they cost, and some reliable eSIM providers you could try.
What is an eSIM?
An eSIM is a digital (virtual) SIM card that you can use instead of a physical, removable SIM card to connect your phone, smart watch or other electronic device to a local mobile network.
An eSIM serves the same purpose as a traditional, physical SIM card.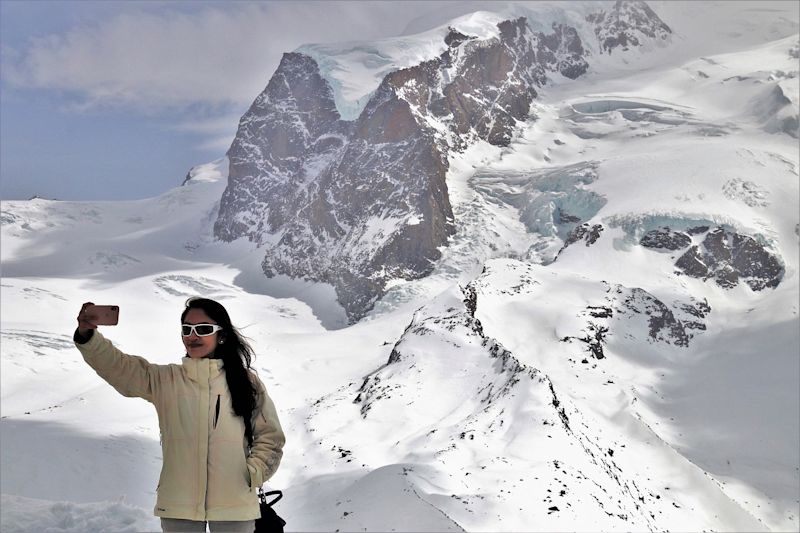 Staying connected digitally when travelling can offer important safety benefits
An eSIM is a great option when travelling abroad as it's far cheaper than putting your device on roaming. It's also often easier than purchasing a local SIM card. Here's why ...
Why is an eSIM better than a SIM card?
Just like a standard SIM card, an eSIM lets you connect to a new (foreign) mobile network and download data packs.
Depending on the country you're visiting, it can be time-consuming to get a physical SIM card.
In Tanzania, for instance, where we run Kilimanjaro climbs and safaris, getting a local SIM card can take a couple of hours, as there's usually a queue. Furthermore, in addition to providing identification, you need to have a local representative sign off on the purchase with you. Who needs that in their life?
An eSIM, on the other hand, can be programmed using your regular mobile network credentials. This eliminates the need for a laborious registration process like the one described above for Tanzania.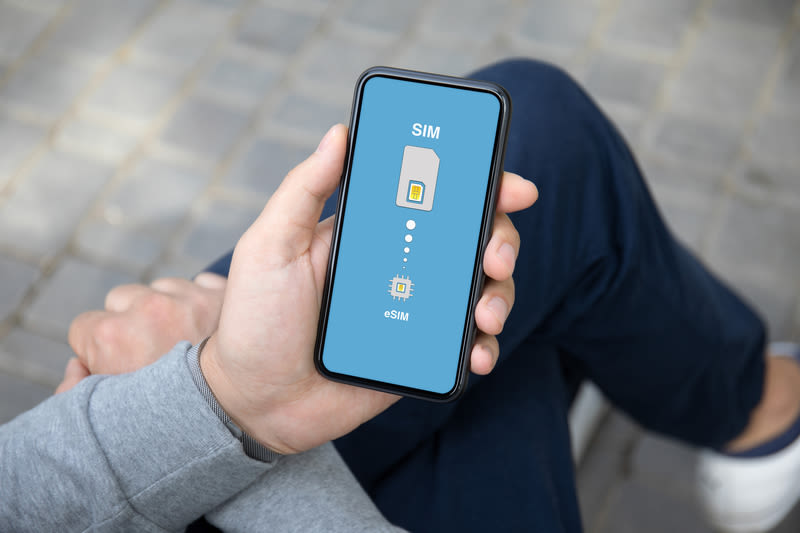 What's more, an eSIM can be set up remotely, meaning you can obtain one (and buy a data package) before setting off on your travels. That's one less bothersome piece of admin to deal with when you're actually on your adventure!
What are the cons of eSIMs?
There are a few teething issues when it comes to eSIMS, many of which should be fixed in the near future.
A few current cons of eSIMS are:
Not all cellphones and other devices support eSIMs. Most notably, many older or budget smartphones don't have eSIM capabilities.

Certain specialised devices like some GPS and fitness trackers don't have eSIM functionality.

The local network operator must also support eSIM technology for you to use it. (More in a moment on where you can expect eSIMs to work.)

eSIM packages are more expensive than physical SIM cards. At least for now. (Yet they remain far cheaper than roaming rates.)
The good news is that because eSIM adoption is growing quickly, many newer electronic devices now include eSIM capabilities.
How do I get an eSIM?
You must purchase an eSIM package for a specific country or region, much like you would a regular SIM card. You do this by downloading an eSIM app.
Once you have the eSIM app (which is usually free to install), you must purchase a data package for a specific country or region.
The best eSIM providers
At present, the clear industry leader in eSIM technology and service is Airalo. Other reputable providers include Nomad, Airhub, Holafly and GlobaleSIM.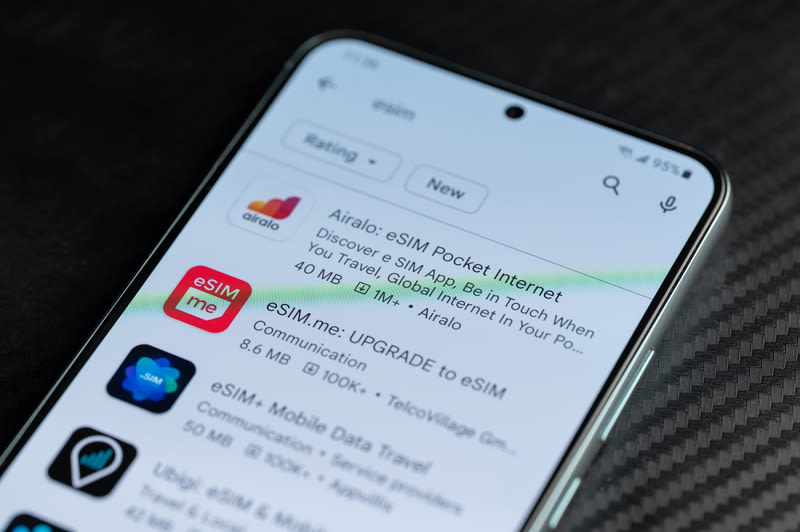 Two Tickets Anywhere has a nicely detailed article discussing the various eSIM providers and their varying offerings and performances.
Airalo
Many of us at Follow Alice use Airalo and are really happy with their service. We especially like that this company offers eSIMs for over 200 countries and regions.
Note that some Airalo plans are data-only, while others include a call-and-text feature as well. So be sure you know what package you're buying based on what you'll need.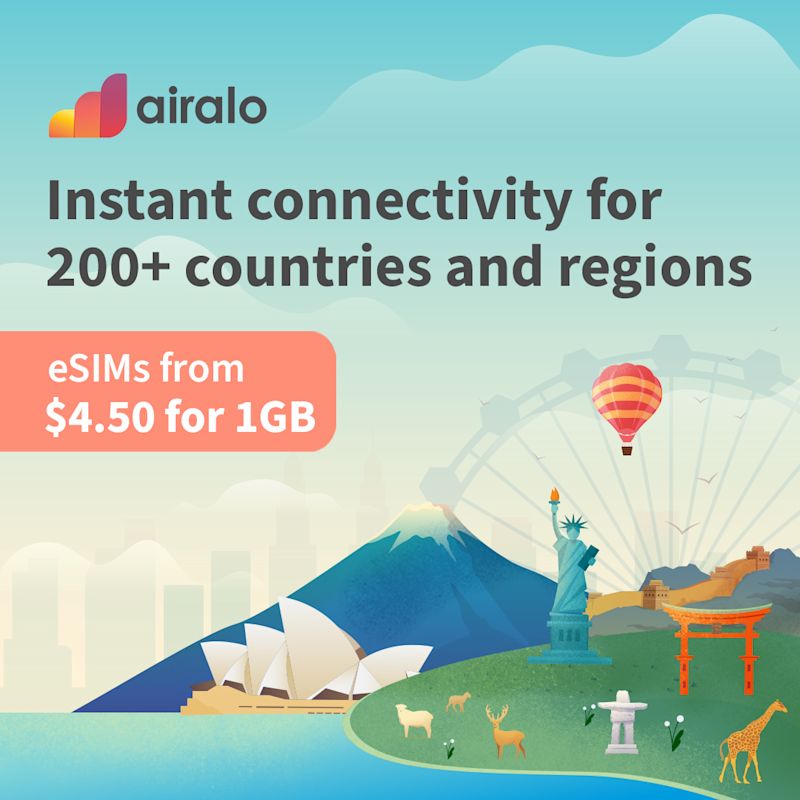 You can download the Airalo app for free on the Apple App Store or the Google Play Store. You only pay when you download a data package.
How much does an eSIM cost?
eSIM subscriptions are often free, or at least at first. When there is a subscription fee, it's usually small; we're talking a monthly fee in the region of US$2, for instance. It's the specific package you purchase that carry the proper costs.
The cheapest eSIM data packages out there are generally around US$4-5 for 1 GB, and these last seven days. The most expensive eSIM data packages can be around US$100 for 10 GB, and these last 30 days.
Note that if a country or region's data costs are high, then an eSIM provider will naturally charge higher data package prices for that place.
If you're wondering how much data you're likely to need for a trip, we suggest you try out a travel data calculator like aloSIM.
We hope that helps!
Got any further questions? There's obviously a wealth of information out there on eSIMs. But we're also happy to chat with you and help where we can, especially if you're wondering about getting an eSIM on one of our adventures. Just scoot over to the contact button and drop us a line!