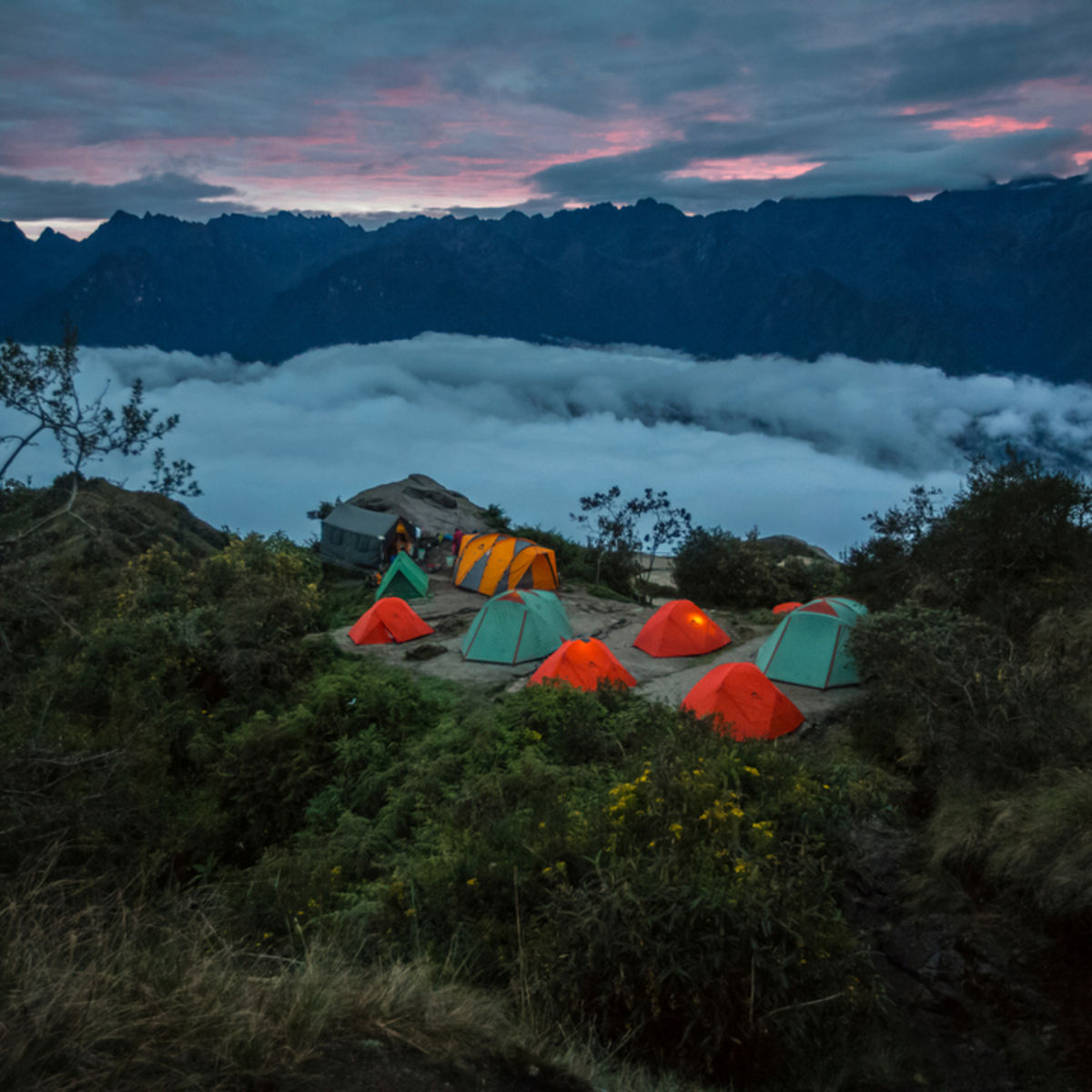 When is the best time to trek the Inca Trail?
Oct 31, 2023
Reading time: 4 minutes
The best months for trekking the Inca Trail are April through to early October. This is the dry season. Peak months are June and July. In the wet season, the trails can get washed out. And in February the trail is closed altogether.
The Inca Trail is the world-famous route leading to Machu Picchu, the incredible remains of the once powerful Inca civilisation.
Peak season
Peak season on the Inca Trail is June and July. While trekking numbers for the four-day Inca Trail are limited to 500 (including mountain crews), the two-day Inca Trail has no such limits. And the region in general is busier.
So if you'd like to miss the crowds, we recommend going in April or May, or sometime between August to early October.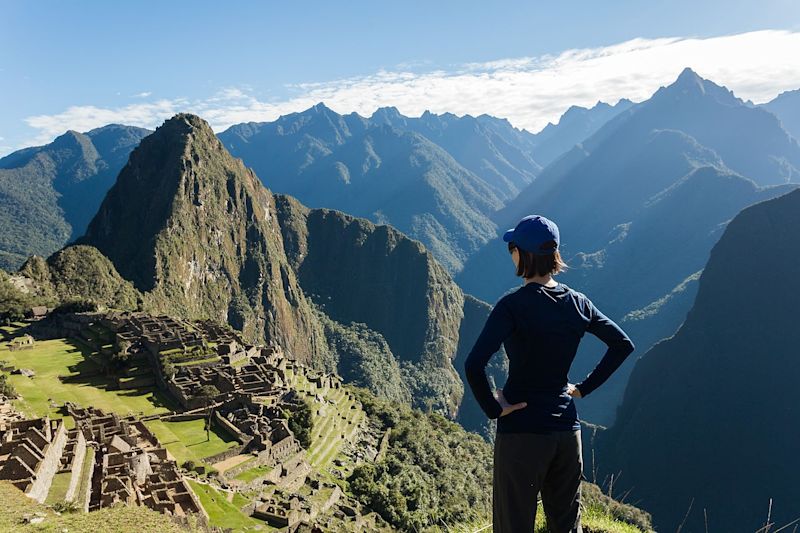 Macchu Pichu receives its biggest crowds in June and July.
Temperatures don't vary much by season on the Inca Trail, by the way. Nights are just a little colder in the dry season – they average around 2 to 5℃ (36 to 41℉) versus 5 to 8℃ (41 to 46℉) in the wet season.
April and May – the best months
The Inca Trail's shoulder season of April and May is a sweet spot for trekking the Inca Trail, in our opinion. We say this for a few reasons:
It's the start of the dry season so you should have clear-sky days for hiking, but the vegetation is still fresh and a vibrant green from all of the recent rains.

The trail is usually a little quieter because it's not yet the Northern Hemisphere's summer holidays.

This is the best time of year for clear skies over Machu Picchu, allowing you to see the ruins without them being fully or partially covered in mist.

This is also a good time of year for visiting the country's inland Amazon rainforest as well as its coastal desert, so you can hope for good weather anywhere you travel in Peru!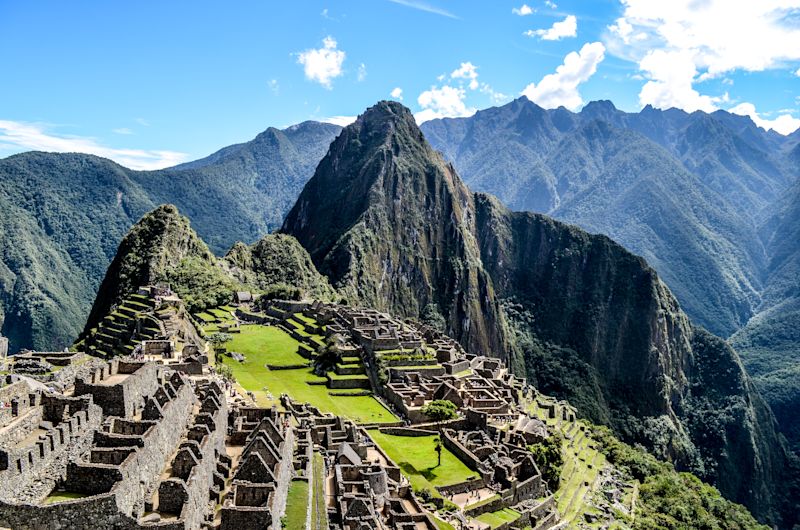 A glorious view of Machu Picchu taken in the month of May
Off-peak season
Late October to March is the off-peak season for the Inca Trail as these are the rainy months.
The risk with going in the wet season is that the weather can be awful at times. The paths can become difficult or even treacherous after heavy rain. And sometimes they're even a wash out after a big rains.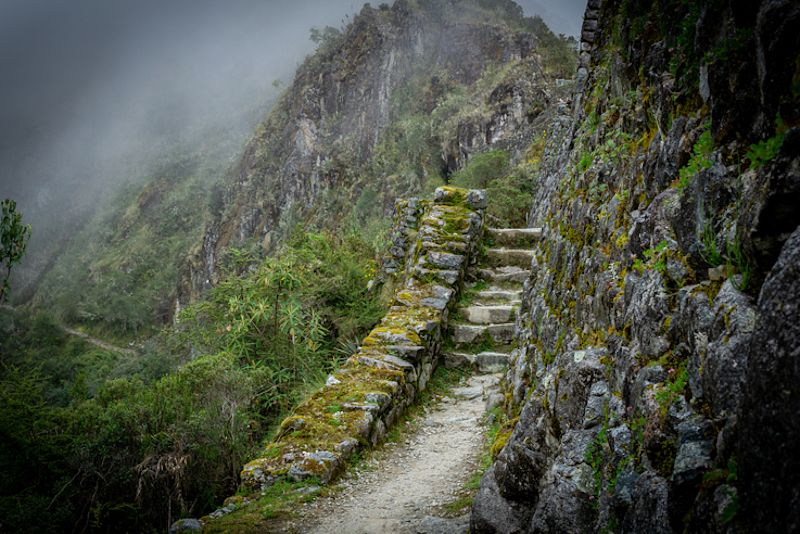 In many sections the Inca Trail follows centuries-old paths
On the plus side, you can enjoy a much less crowded trail in the off-peak season. And permits can also be obtained closer to the time, as there isn't such high demand for them.
Trekking the Inca Trail in the wet season is a gamble – you could enjoy a quiet trek shrouded in beautiful clouds or, at worst, not be able to trek due to inclement weather.
February is trail maintenance
In February the Inca Trail is closed to trekkers for maintenance. This is especially important after heavy rains, when sections of the path can become partially or even completely ruined.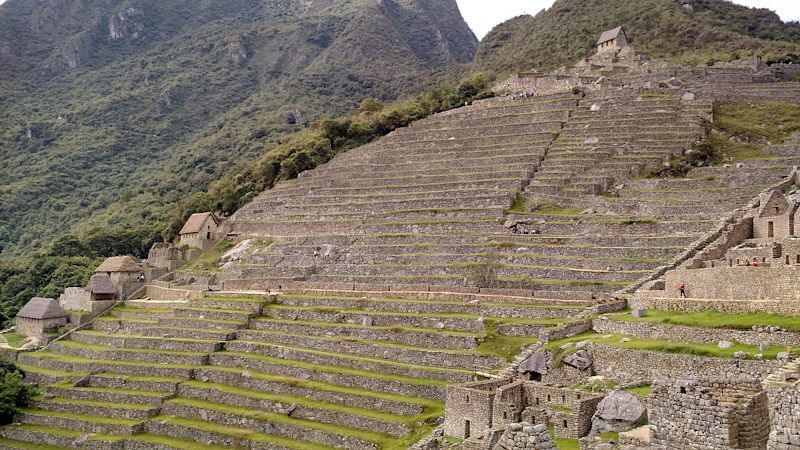 Steep terraces of Machu Picchu
Book permits well advance
If you're heading to the Inca Trail during the dry season, be sure to book your permits on the Inca Trail booking site as far in advance as possible. If you're travelling with a tour operator, they'll book your permits for you.
Once you know your travel dates, book your Inca Trail permits as soon as possible to ensure you secure your spots.
As mentioned, only 500 permits are given per day for the four-day Inca Trail trek. Before the pandemic, peak season permits could sell out in a matter of days. At present, permits are easier to obtain. But things can naturally change year on year.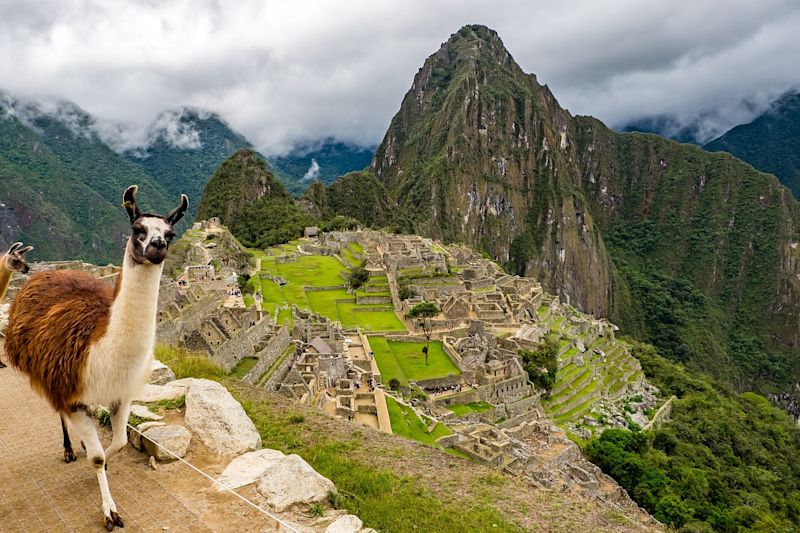 Llamas (and sometimes alpacas) can be spotted on the Inca Trail
Permits aren't flexible
Note that once you have your permits, you need to show up for those exact dates or you'll lose your spot.
This means it's important to arrive in Cusco (the gateway to the Inca Trail) a day or two before your trek. We say this so that there's wiggle room for a delayed inbound flight or other transport issue.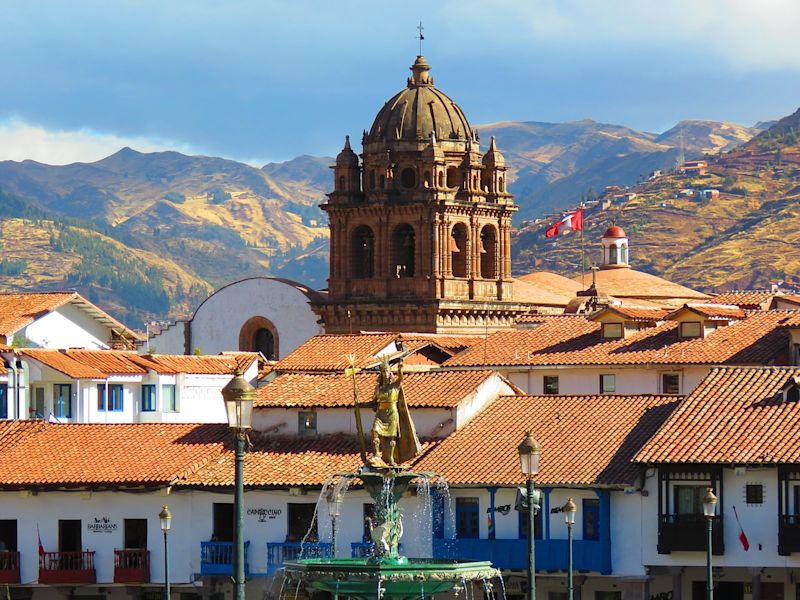 Cusco sits at 3,399 m above sea level
Ideally, you should arrive in Cusco two or three days before the start of your trek to give yourself time to acclimatise to the high altitude. At a heady 3,399 m (11,152 ft) above sea level, Cusco presents a challenge to most travellers.
You can expect to feel a bit off after a few hours or a day in Cusco – your body is just adjusting to the high altitude.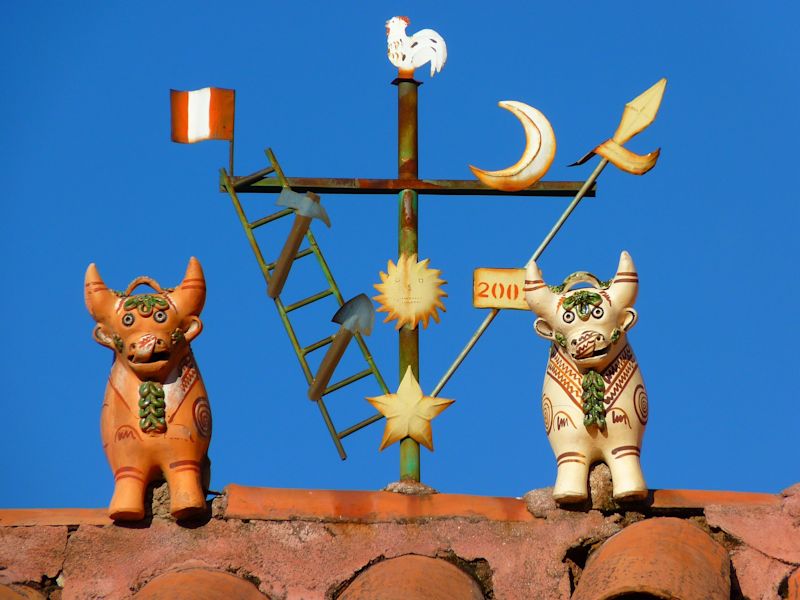 The mediaeval city of Cusco is a great place to explore for a couple of days
It's important to let your body adjust to the high elevation of Cusco before demanding it tackle a strenuous trek. Moreover, this acclimatisation sets you up for the challenge of ascending the mountain pass of Warmi Wañusqa, which is 4,200 m (13,779 ft) above sea level.
So yes, once you've adjusted well to the high altitude of Cusco, you'll be able to safely and happily embark on the wonderful and challenging adventure that is the Inca Trail!