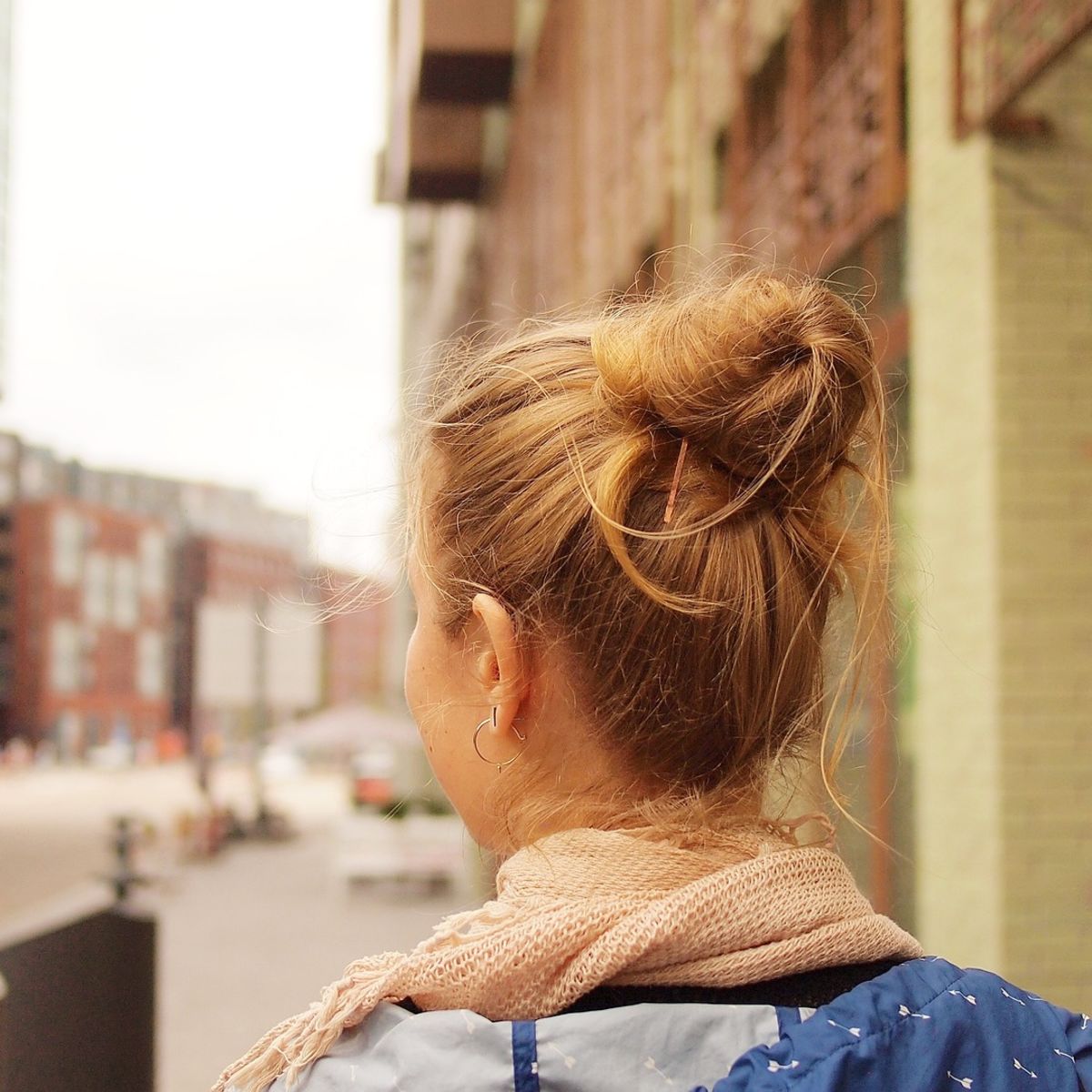 11 safety tips for solo female travellers
Oct 23, 2023
Reading time: 23 minutes
We women have to take our safety seriously, especially when travelling alone. But a little research and some smart decisions, together with a dose of caution and common sense, lets us enjoy safe trips. Here are 11 safety tips for solo female travellers!
This blog post is for all female travellers! Firstly, if you're new to solo travel as a woman, then this blog has important insights to offer you. And then even if you've travelled on your own before, we're pretty confident we have a few fresh nuggets for you. 🤓
Even the very experienced solo female travellers among us should read on, as you might learn about a new app on the market, or you can use this as a checklist just before heading off on your next solo adventure!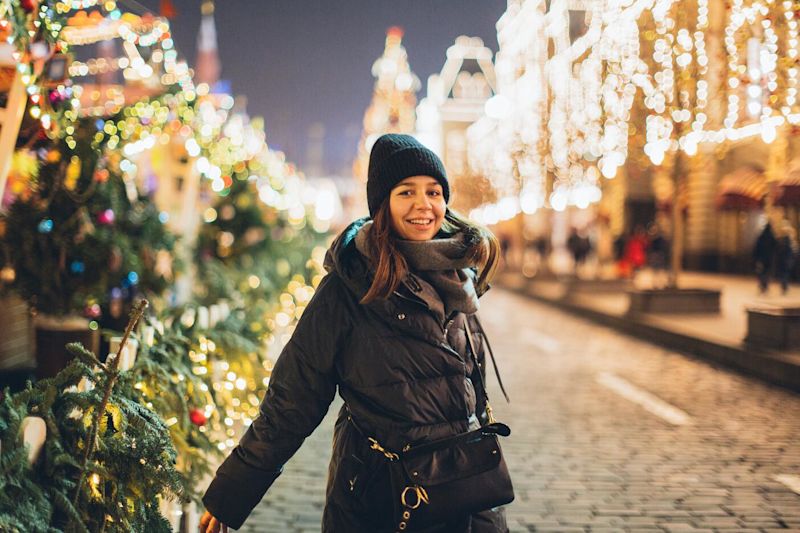 1. Choose your destination with care
We suggest that the very first step in planning a solo trip is researching your desired destination's safety rating.
Where to start
If your Government issues travel advisories, see what it has to say about the country.
Remember that some very patriarchal countries may not be exceptionally welcoming of solo female travellers. And if something goes wrong, will you, as a woman, be afforded proper assistance and care? These are things worth thinking about.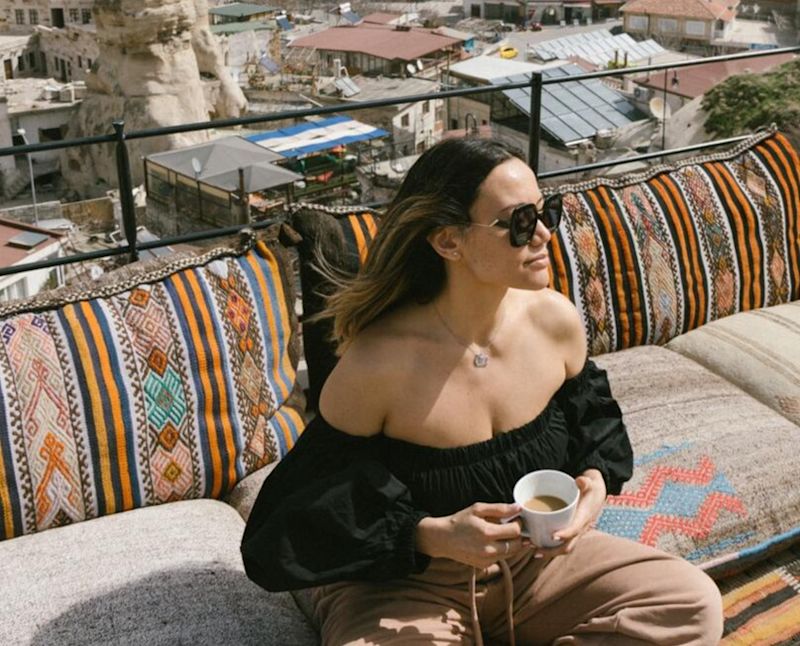 Go deeper
Once you've chosen a country you feel you can travel in reasonably safely by yourself, read the safety advice and tips available for that country and region.
A good place to start is your Government's travel advisory. But it's a good idea to then read a few independent travel accounts on online platforms like blogs and discussion boards. Here you can often find very specific titbits of advice.
Geosure is a useful app to download for your research as it provides safety and security data on over 65,000 cities and towns. This app also reflects safety concerns relating to women and LGBTQ individuals.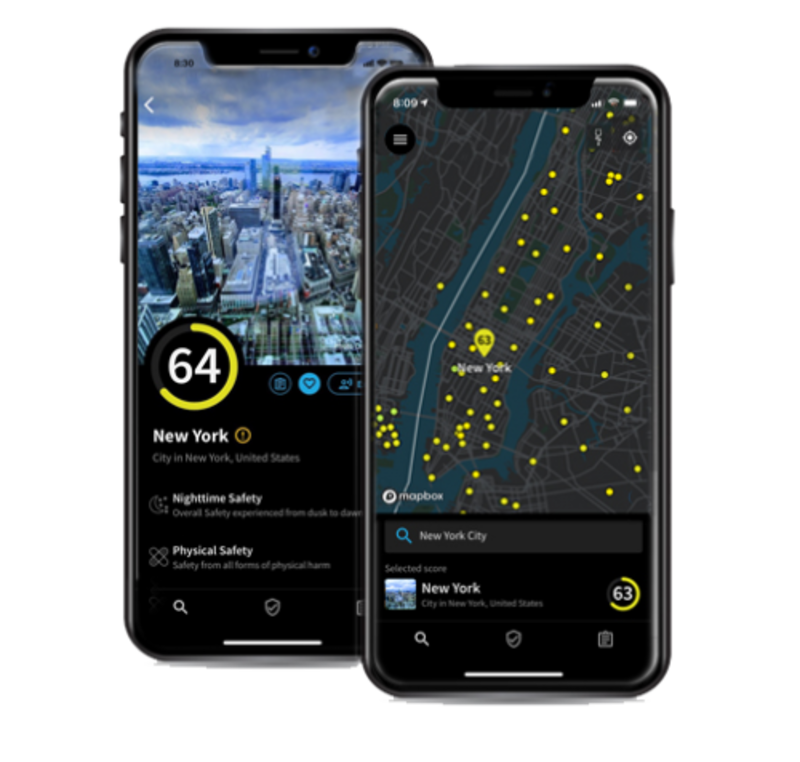 A look at the Geosure Global app
Research transport options
Here are some questions to help prompt your research into transport:
How am I going to get around safely? (Research the best and safest transport options and download any useful apps, look at reviews)

How safe are the roads? And do I need an off-road car to navigate them safely?

Is rail travel safe as a solo female traveller?

Are private taxis and minibus-style taxis safe to use as a solo female traveller?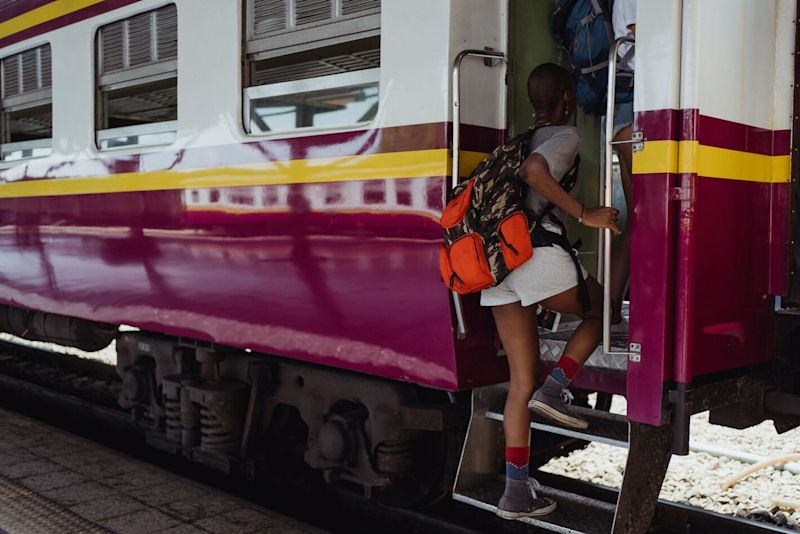 Knowing what you're dealing with in a new place is a major help in staying safe. And the more foreign the host nation, the more research you need to do.
If you're going to be somewhere with spotty or non-existent cell service and internet, consider buying an up-to-date map you can use to navigate your way around.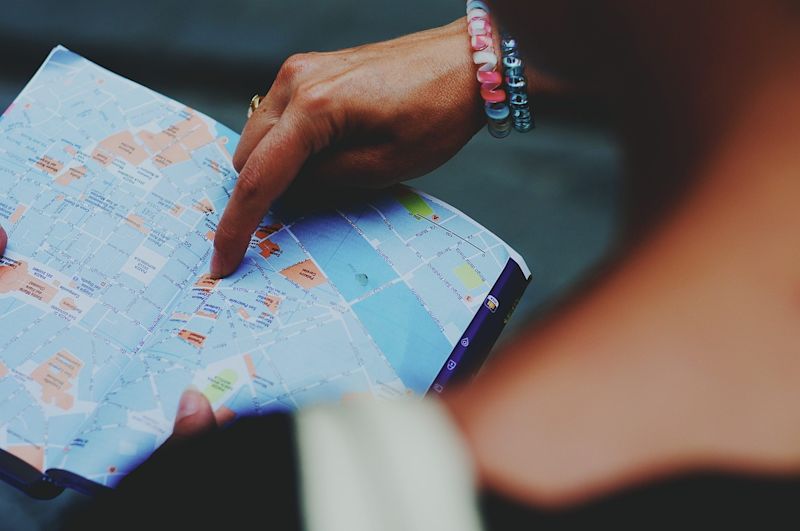 Look into health concerns
Be sure to find out if there are any common health issues you need to protect yourself against in the host destination.
For instance, are you heading to a malaria region? If so, speak with your GP about the different options available to you to prevent contracting the disease.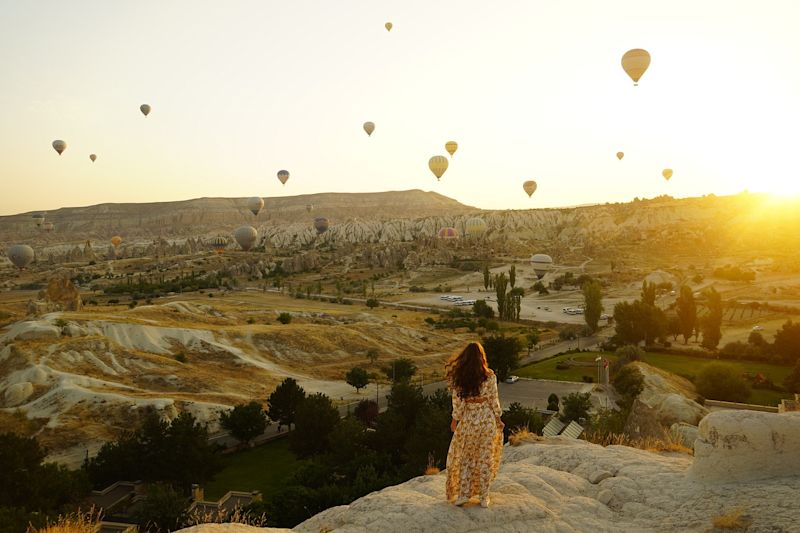 Also be sure to check if there are any vaccinations you need to not only stay safe but also be allowed into the country.
2. Consider using a travel agent
Travel agents these days cost next to nothing but can provide a really useful service, especially if you're going to be travelling alone and in a place very foreign to you.
For starters, a travel agent can often offer you valuable insights and advice (often based on personal experience) about the destination before you head there.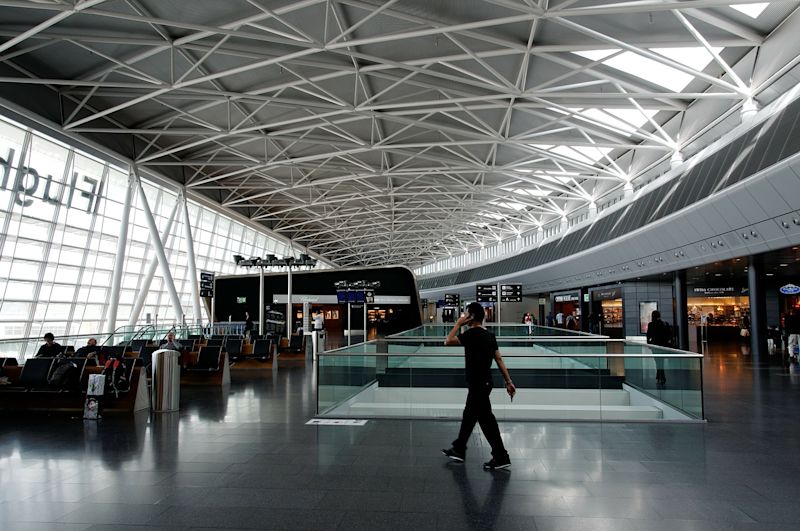 Secondly, if something goes wrong with your flights while you're abroad, your travel agent is an extremely useful person to have on the other end of the line to help sort things out for you.
3. Download a safety app or two
There are some very useful apps available to both android and mac users that we recommend investigating.
Depending on your destination, a well-chosen app can be a game changer in terms of safety.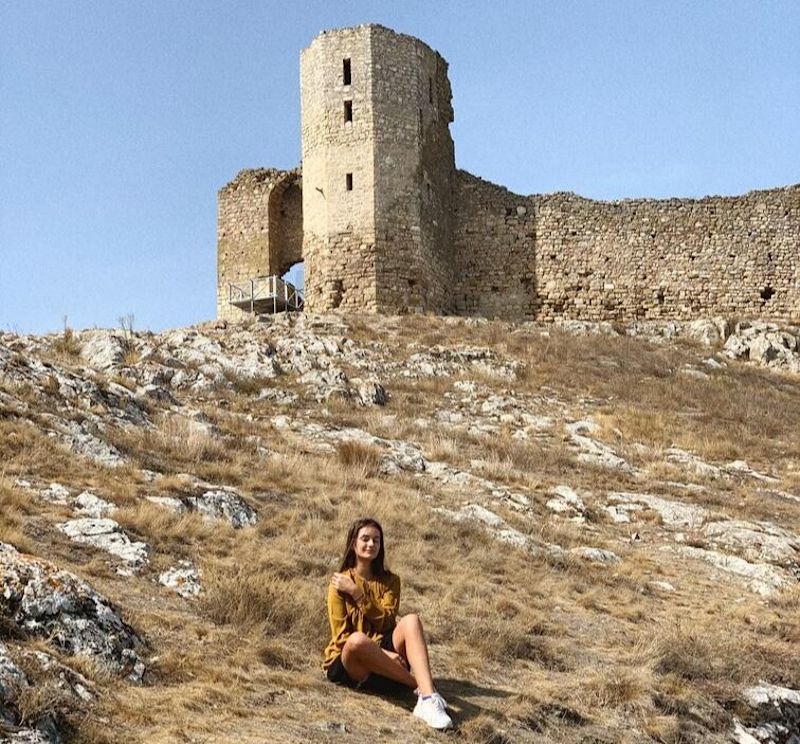 Here are a few types of apps we recommend you look into ...
A news alert app
If you're going on the sort of trip where you're wanting to leave the news behind, that's fantastic! We could all do with a little less of the alarmist news cycle in our lives, right?
But what if there's news that directly relates to your destination or upcoming journey?
A news alert app can be programmed to notify you of dangers in your area that could impact your trip. Super useful, we think.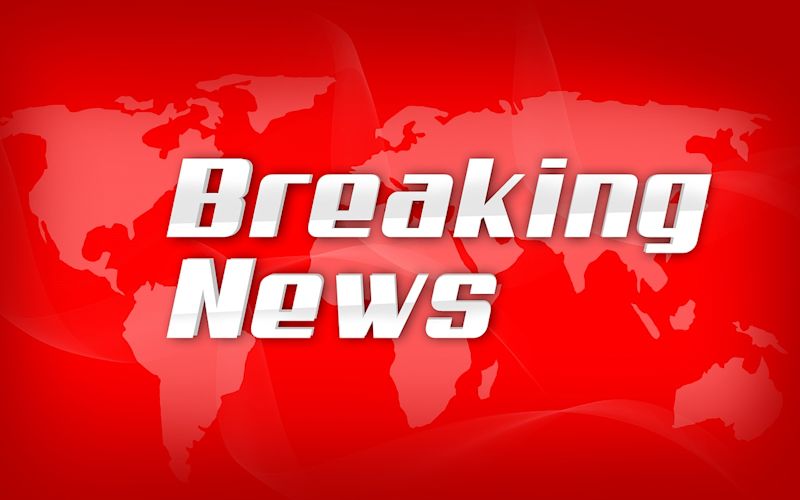 Also, some apps, like Sitata, have a community board function where other travellers in the area can share what they know of the situation.
A location-sharing app
A location-sharing (or tracking) app is a really great idea when travelling alone as a woman – heck, it's a great app for anyone travelling alone!
A tracking app is a really great idea when travelling alone.
That said, there are many location-sharing apps today and their functions can vary a lot.
The ones we prefer are those like bSafe and Glympse that only share your location with your nearest and dearest and/or with the app's online emergency representatives. Tracking apps that update your location in real time on social media can, we think, be unwise overshare in certain situations.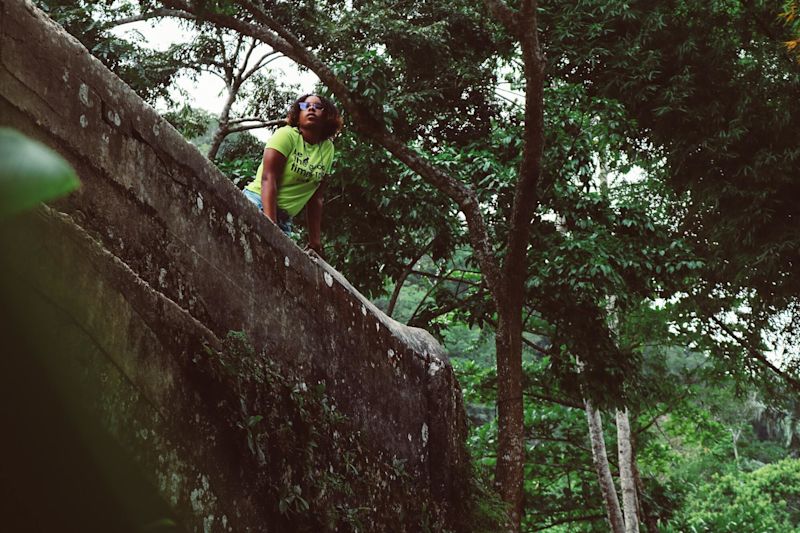 To learn about the best tracking apps and what each offers, check out 20 Best Location Tracking Apps You Can Use for Accurate GPS Locations on Your Smartphones.
Note that you also get location-sharing apps that connect with a personal safety alarm, something we discuss later on when we talk about important items to pack for your solo trip.
A panic button app
Similar to location-sharing apps, but with a more precise focus, are apps that let you press one button to let your emergency contacts know that you're in trouble, and where you are.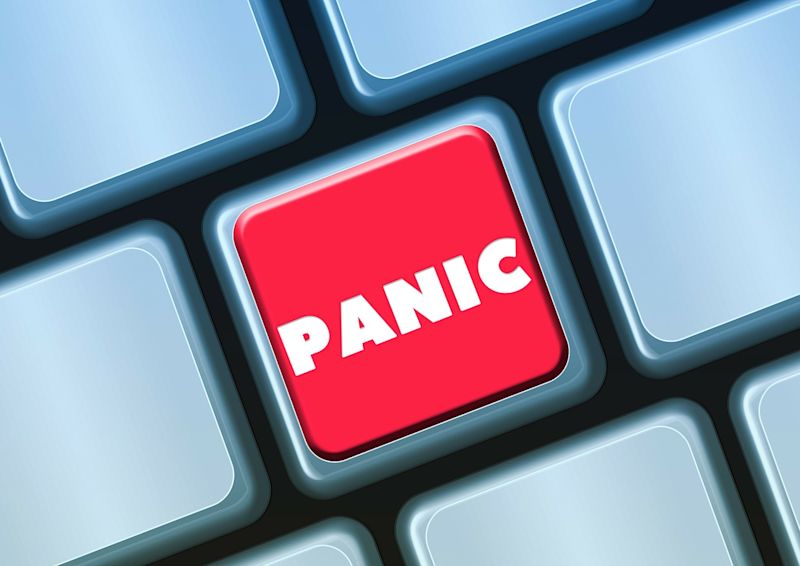 The Red Panic Button app, for instance, lets you alert others of your troubles in various forms, from a bulk SMS to a tweet.
A VPN app
A virtual private network (VPN) app is another good idea for the solo female traveller. Well-known VPN apps include Surfshark, ExpressVPN and NordVPN.
We say this because while free Wi-Fi is great, it makes you vulnerable to hackers (think stolen banking details and even identity theft).
A VPN ensures you can engage in sensitive activities like online banking with peace of mind.
To learn more, we recommend reading The best mobile VPN apps in 2023 by Tom's Guide.
Finally, if you'd like to know more on the topic of traveller safety apps in general, Jessie on a Journey has a nice blog post you might like to check out: 13 Must-download personal safety apps for travelers.
4. Ensure your bank knows where you're going
It's important to alert your bank to your planned travel destinations and dates so that you'll be allowed to use your bankcards and engage in online banking while abroad.
We include this point not from an admin point of view but from a safety point of view – if you rock up on your own in a country and your bank cards don't work there, you could be in a major pickle.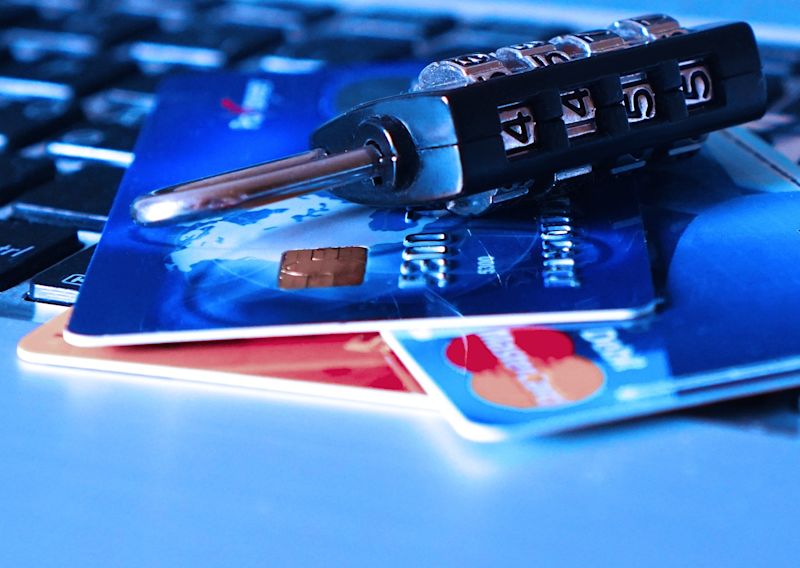 Finally, double check just before you travel that the bank actually has your travel info on record. Banks use online systems, yes, but it has people behind the systems, and to err is human.
5. Think about your phone
These days, our smartphones (and even dumbphones) are often invaluable tools when travelling, especially from a safety perspective. We can use them to call for help, look up directions, find emergency info, hail a taxicab, and more.
So it's imperative to ensure it'll be possible to charge your phone where you're headed. This means packing an international adapter (and even voltage converter) if necessary. (We discuss this in more detail when we talk packing list.)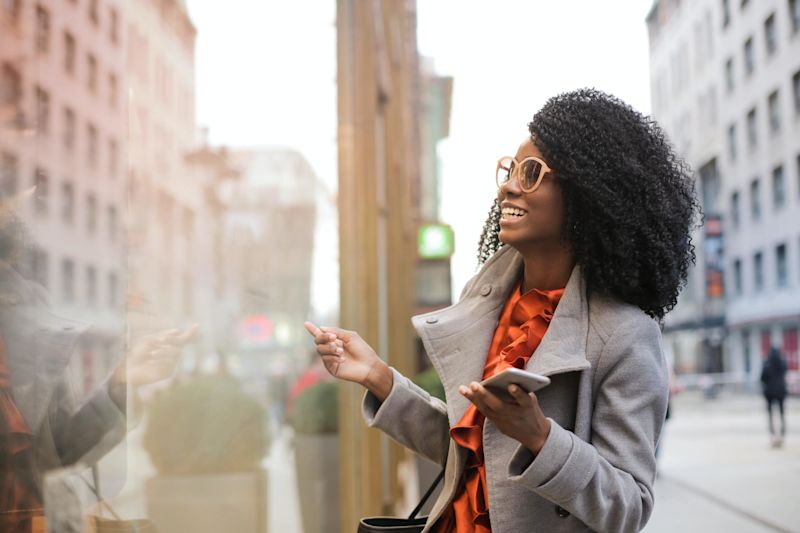 Then consider if you want to put your phone on roaming or buy a local SIM card. If the former, make sure you know how to switch roaming on and off. And be sure your account is set up such that your cell service won't be cut off.
If you opt to go the SIM card route (which is often a very affordable option), find out beforehand how much it costs so that nobody tries to hoodwink you.
Finally, we recommend that you lock your phone with a password or fingerprint so that it can't be used if it's stolen.
6. Take out comprehensive travel insurance
Nobody should ever travel out of the country without comprehensive travel insurance. You're just tempting fate too much if you do.
Further, if you're going to be engaging in adventure travel, be sure to check that you're covered for that activity. For instance, on many Follow Alice adventure trips you go on high-altitude treks, so it's then necessary to have travel insurance that covers you for hiking up to 6,000 m.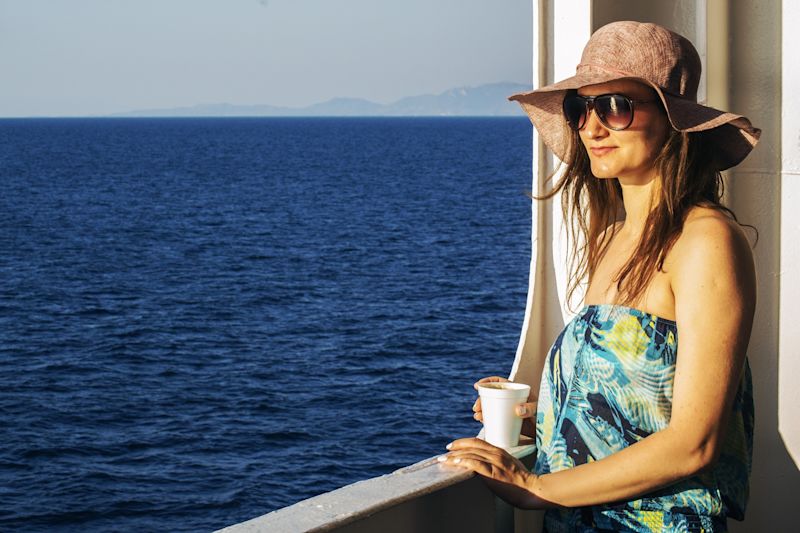 We also recommend that you ensure your travel insurance is pretty comprehensive, especially in terms of medical evacuation. This is especially the case if you're heading somewhere remote or with poor infrastructure where rescue might involve a helicopter ride (as these are costly).
Give someone a copy
Finally, it's a good idea to give a copy of your travel insurance to someone who can administer the service should you become incapacitated. If you're travelling with a tour operator, that person would be your agent or tour guide. If you're travelling alone alone, then consider giving a copy to the manager at your accommodation. someone like a hotel manager.
7. Connect with other travellers
Sometimes a solo trip is all about the solitude – and when that's the case, wonderful! Please don't let us deter you from the planned alone time.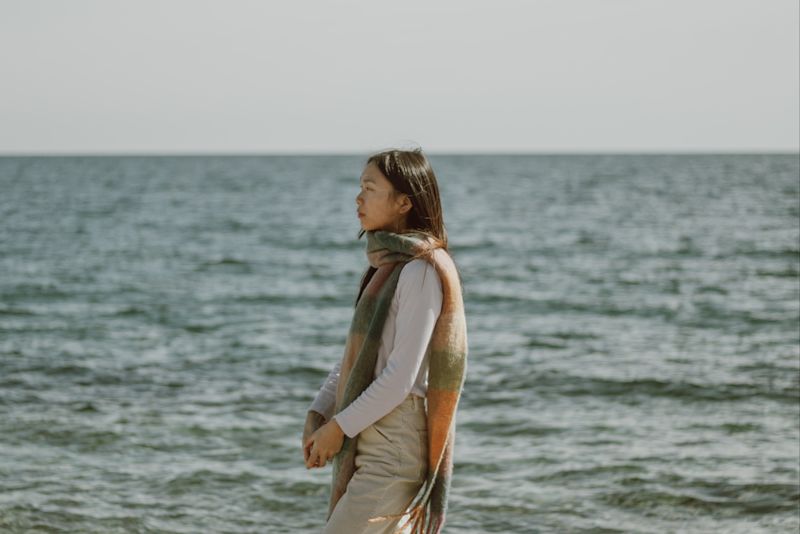 But perhaps you'd enjoy to spend some of your solo trip in the company of others, or perhaps you're travelling solo by necessity but would actually really like companions? If either of these are the case, then we recommend looking into ways of connecting with others. This can be done both before and during your trip.
Be careful, of course, of connecting with solo male travellers – you want to be sure that you're meeting up with someone who is going to add to your safety, not compromise it!
Go online, of course
Use your social media connections to find out if anyone knows of someone else wanting or already planning to visit the same destination as you. You could also look for a relevant Facebook Group.
Then also look into websites and apps that help connect you to other travellers. A nice app to try is Tourlina, as it's a female travel app that lets you connect with other female travellers as well as locals.
You might also like to look at UNBLND, travello and Travel Buddies.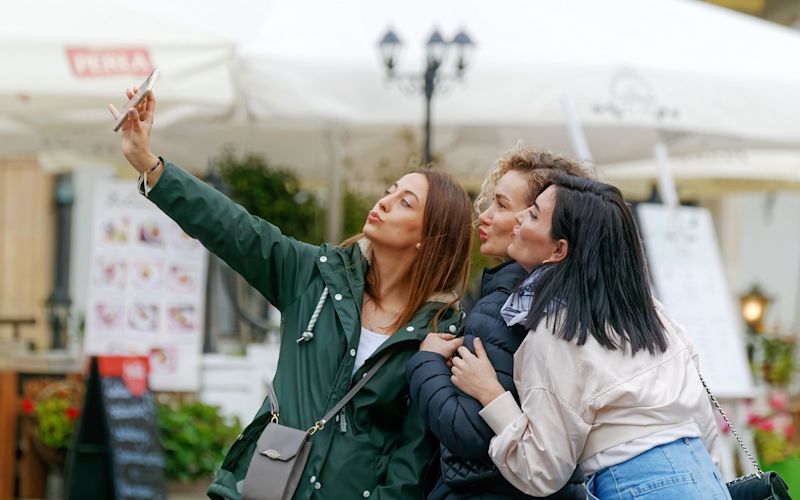 Volunteer or take a class
You can also investigate ways to connect with others once in the host country. For instance:
Join a volunteering project or visit an NGO.

Take a class like beach yoga, cooking, weaving or pottery.

Join a day tour or a group activity like a tea ceremony.
These sorts of activities are a magnet for travellers.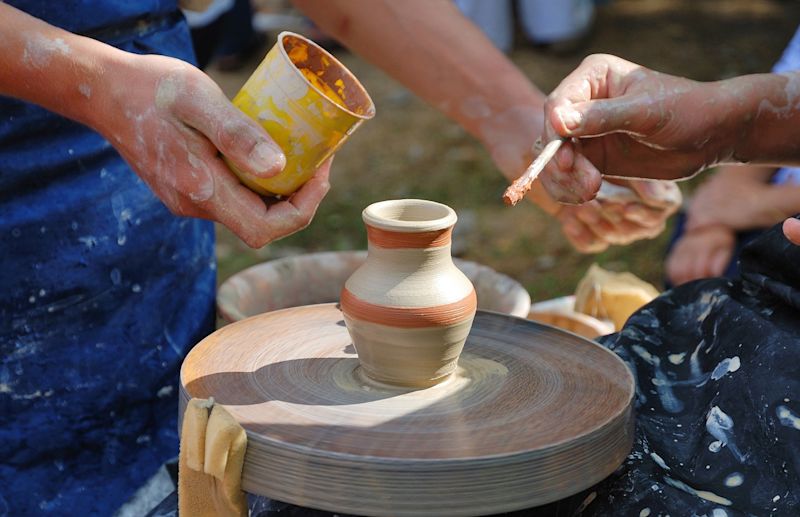 Stay in a hostel
Finally, a great way to meet other travellers is staying in shared accommodation like a hostel. Hostels offer the sort of setup that forces a degree of interaction between strangers. From here, there's a good chance of striking up a connection with someone who would make a nice companion as you explore the area.
Once connected with other travellers, you can do certain things together, which will enhance your safety.
8. Connect with locals
There are plenty of ways to connect with locals both before and during your trip.
We really recommend making an effort to do this, especially when heading to a country that's very dissimilar from your own. Insider knowledge and insights about the environment and culture can be a game changer from a safety point of view.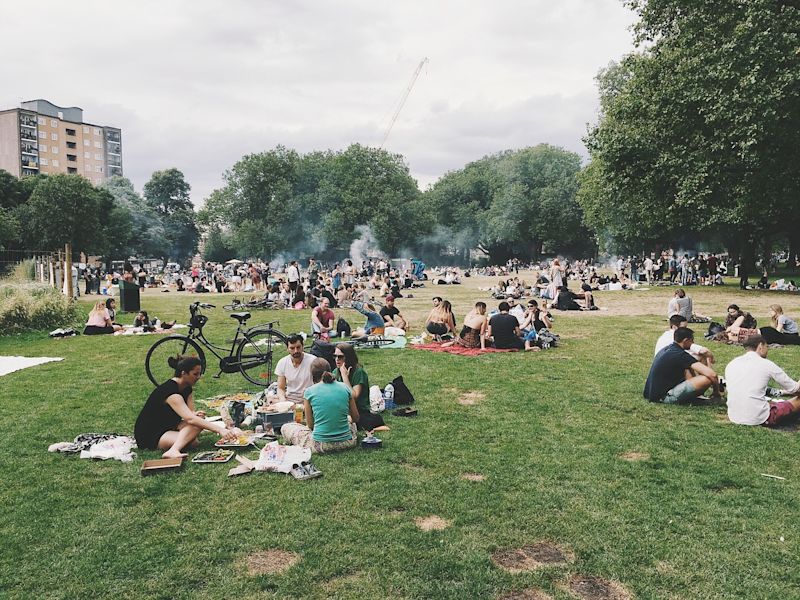 Choose your accommodation thoughtfully
For starters, where you choose to stay can increase your chances of meaningful interactions with locals.
The hosts of homestays, small guesthouses, B&Bs, house swaps and the like are usually happy to give you advice and tips on where to go – they often pride themselves on their helpfulness, as it's seen as a key part of the service they provide. Such hosts are a great source for finding how best to get somewhere from their doorstep, what to avoid and look out for, and so on.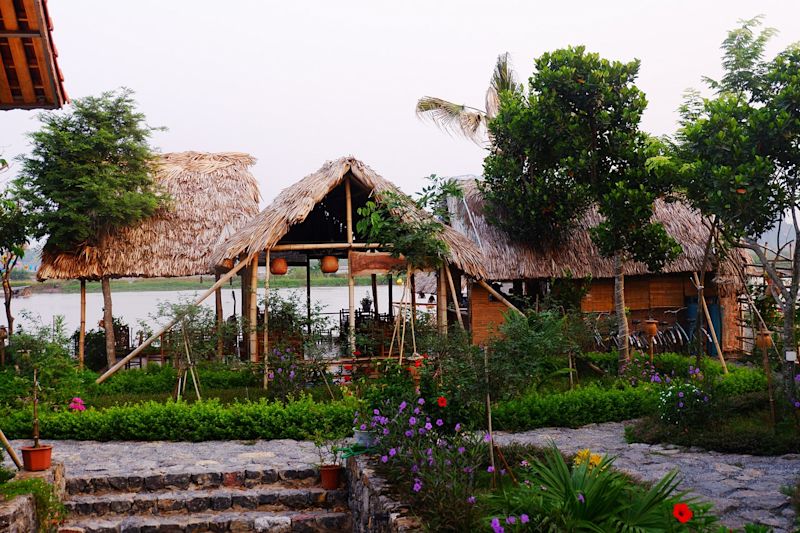 Such personalised assistance can be invaluable to your safety as a solo female traveller. It also, of course, enriches you immensely to really get to know someone from the visited culture, but that's not on the topic of safety. 🤓
Look for helpful apps
And then there are numerous apps, often location-specific, that you can use to connect with locals.
The aptly named app MeetUp, for instance, lets you join in regular and ad hoc events that are usually organised by locals. This could be a great way to do a chosen activity in the company of a welcoming group of residents.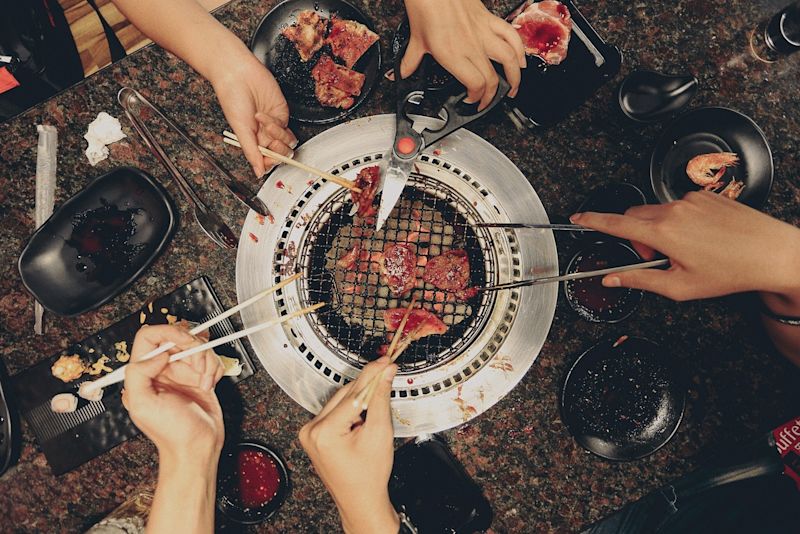 Another useful app is Eatwith, which facilitates food-focused meet-ups with locals, and is available in more than 100 countries. Food has a wonderful way of bringing people together and is a great icebreaker, so we encourage solo female travellers to give it a try. (Do, of course, only opt for meetups in public eateries or spaces!)
Use your social media networks
Also consider using your social media accounts to find out if anyone knows of someone you can connect with where you're headed. A friend of a friend, for instance, is a great person to know, and could well become your new friend!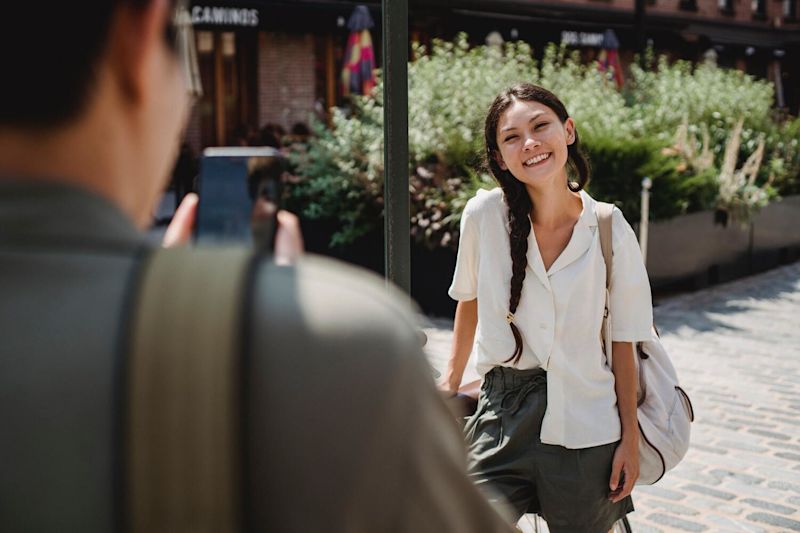 9. Consider joining a tour group
A tour group isn't for you if really you're all about the alone time on your trip. But if you are keen for some company and, importantly, are really concerned about your safety where you're headed, then a tour group is the way to go!
Tour groups offer many benefits (like making new friends), but the two main benefits from a safety perspective are that you're:
Accompanied by a guide (preferably a local) who knows the do's and don'ts of the area and whose primary job is to keep you safe.

Travelling in a group, and of course we all know that there's safety in numbers!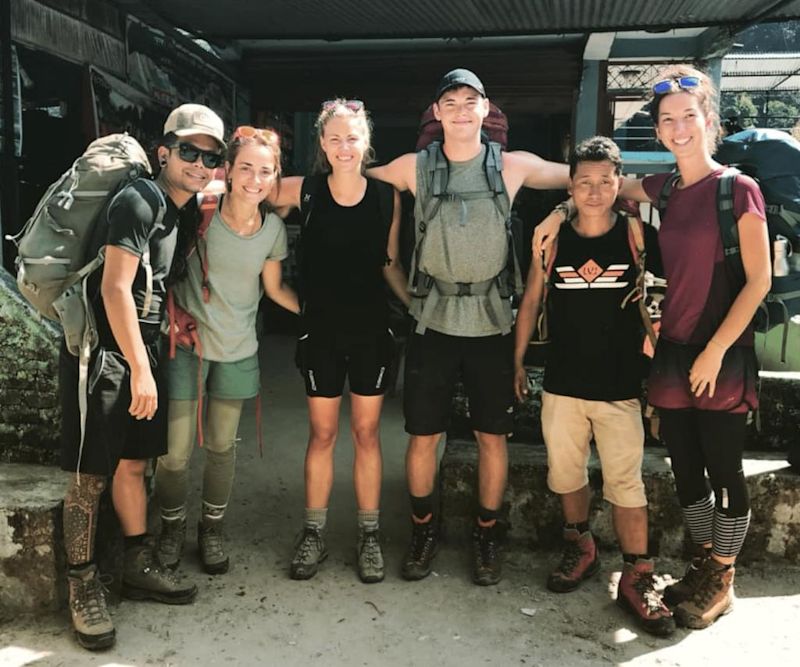 One of our Nepal trekking groups
At Follow Alice, we often have solo female travellers join our trips. You might like to learn more in our Adventure trips for solo travellers.
Some trips really require a tour guide
While the focus of this blog post is on safety, we have to just point out that sometimes joining a tour group is pretty much essential in terms of logistics and costs (while also offering enhanced safety).
To go on an African safari all on your own, for instance, would involve next-level research, admin and money. By joining a safari tour group, you:
Hand over all of the logistics to the tour operator.

Split the cost of the vehicle and safari guide between the group.

Let the tour guide take on the responsibility of keeping you safe.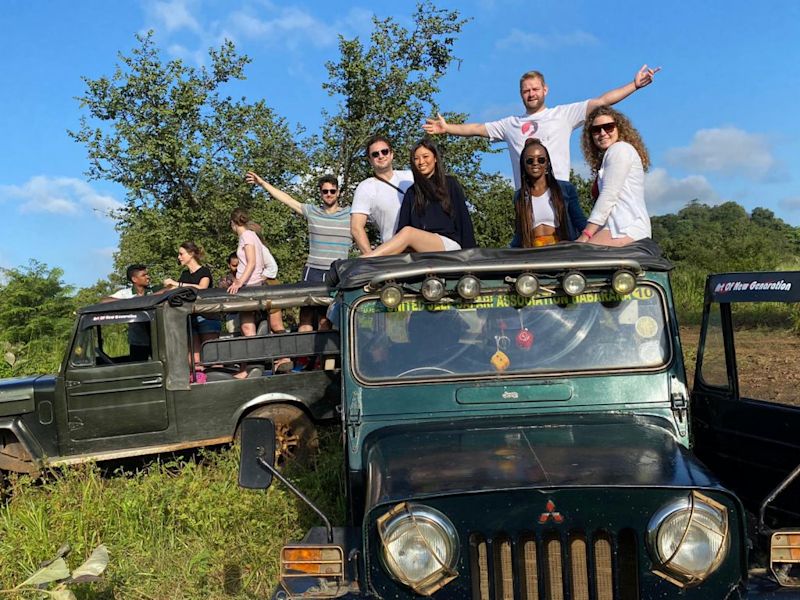 One of our group safaris
On holidays like safaris, you're therefore not only much safer by joining a tour group, you're able to do something that might otherwise be inaccessible to you as a solo traveller.
A tour guide's number one job is to keep you safe. Ideally he or she should be a local who really knows the landscape and its people.
Then there are also adventure trips, where generally speaking safety concerns really insist that you use a local guide. Many multiday treks or boating or canoeing trips, for instance, really need to be undertaken in the presence of a trained guide to ensure all safety concerns are covered.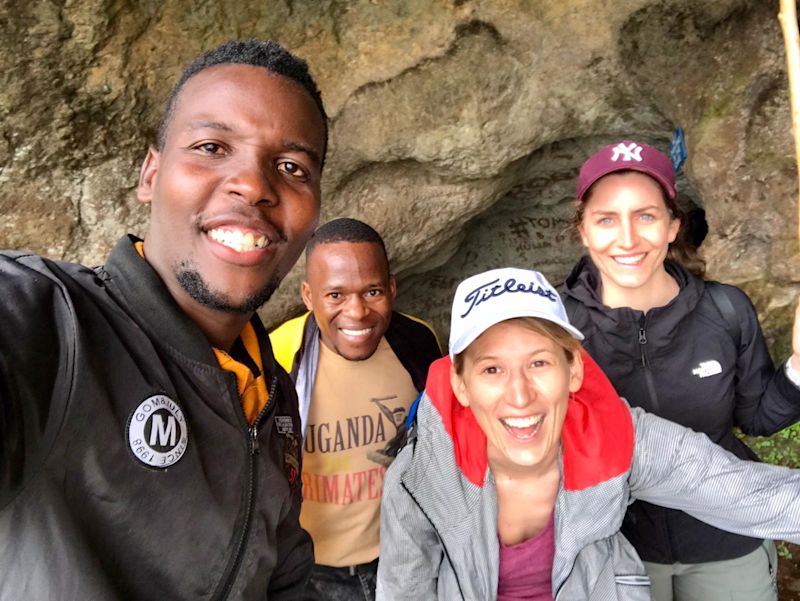 A good tour guide also often adds lots of fun to your travels!
We think tour guides are a great idea not just for female solo travellers, but for all travellers (even those travelling with others), when going on an adventure holiday.
10. Pack lightly, but include these items
We encourage you to pack lightly to ensure you're nicely mobile. You don't want to be overly encumbered with luggage so that moving around is difficult, you're preoccupied with keeping tags on your items, and you look like an easy target.
Too much luggage is distracting and it also prevents you getting around quickly and easily.
A rucksack – or a suitcase on wheels plus a handbag or small backpack – is the way to go, we think.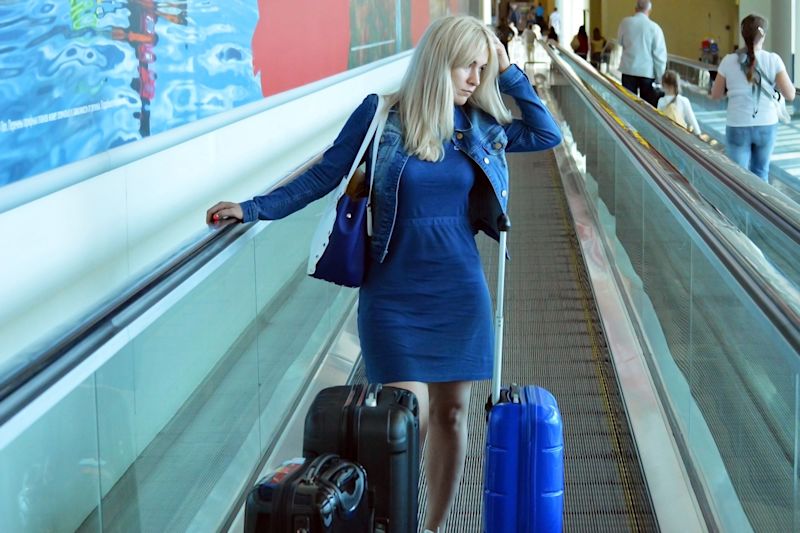 Try to limit your luggage to just two items
Even though you should strive to keep your luggage light, we do suggest packing some or all of the following items:
Pepper spray

Money belt

Travel safety box

Personal safety alarm

Smartwatch, if you have

Medical alert bracelet, if relevant

International adapter

Power bank

Selfie stick

Appropriate clothing

First aid kit

A dumbphone (as backup)
We elaborate a little on each item mentioned above ...
Pepper spray
A small pepper spray is an excellent item to carry around with you when travelling on your own. It can even be included in your hand luggage if it's under 100 ml.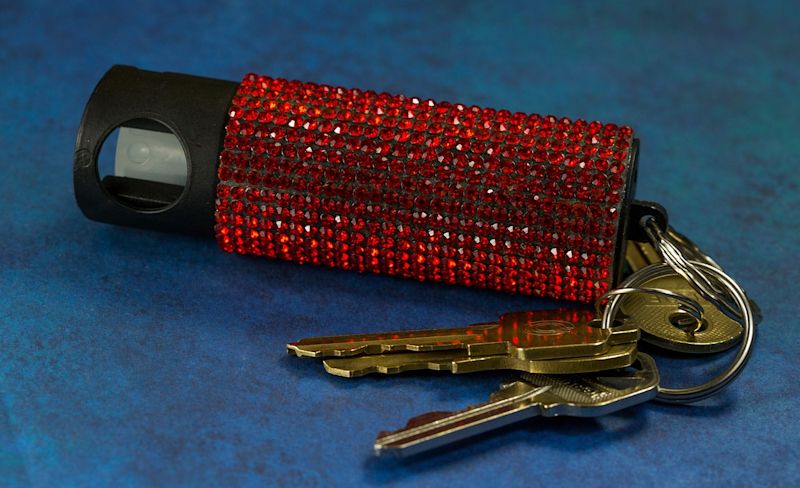 A bedazzled pepper spray
Be sure to practise using it before leaving home so that you're familiar with how it works. And put it into your pocket in any situation where you feel vulnerable – it serves no purpose at the bottom of your backpack.
Money belt (or neck wallet)
You want to keep your money where it can't be snatched when travelling. And on occasions where you have to carry your passport, you want that well hidden too. So a slim money belt that you wear under your shirt is ideal.
Another idea is a neck wallet, provided you don't put too much in it as the weight pulling on your neck could become uncomfortable.
Alternatively, look for some clothes that have hidden, inside pockets with zips (zippers) where you can safely stow items. But these shouldn't be items like jackets that you might take off, but rather something you'll keep on for the entire day.
Travel safety box
Whether you leave it in your hotel room or carry it with you, a small, portable safety box is an invaluable item for the solo female traveller. They come in many sizes and configurations, so you have a nicely big choice in this regard.
There's a big variety of portable safety boxes to choose from, so browse around for one that will suit your purposes.
A portable safety box is the perfect place for stowing your passport, for starters. And you can even get waterproof ones should you want to go swimming somewhere where you need to keep your personal items on you for safekeeping.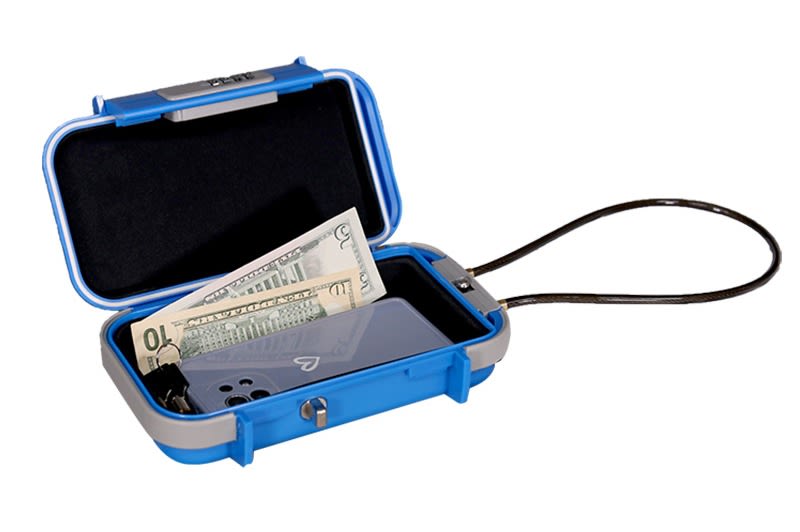 Example of portable safety box
Personal safety alarm
A small and lightweight safety device that has an alarm you can set off is an excellent idea for solo female travellers. Sounding the device's siren is a powerful call for help if you land in danger, while it could also be used as a way to scare off any potential interference.
You can also get smart safety alarms these days, which come with other features too. Birdie+, for instance, connects to an app with the following features:
A fake 'excuse to leave' phone call.

A tracking app that shares your location with emergency contacts.

Access to a live support rep.
The Birdie+ safety alarm
Be sure to check the reviews on any personal safety alarm you're considering purchasing. Also consider where you'll be and whether there'll be bluetooth available to actually enable a smart safety device.
Smartwatch, if you have
If you have a smartwatch, be sure to take it with you on your travels.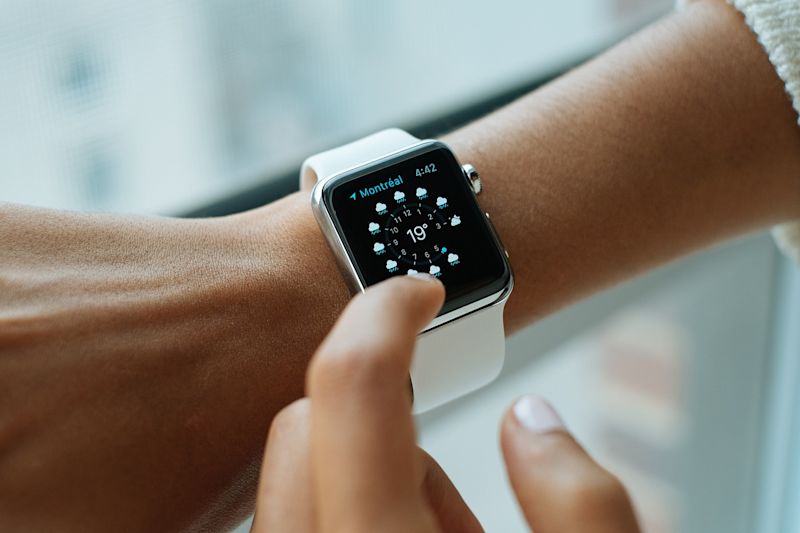 All those safety travel apps that we mentioned earlier are going to be even more valuable if they can be accessed on your wristwatch, which is usually more accessible than a phone, as the latter might be stowed in your backpack.
A smartwatch is also less likely to be misplaced, lost or stolen than a phone.
Medical alert bracelet, if relevant
We're sure it goes without saying, but do of course remember to travel with your medical alert bracelet (also called a medical identity bracelet) – or necklace – if you have one.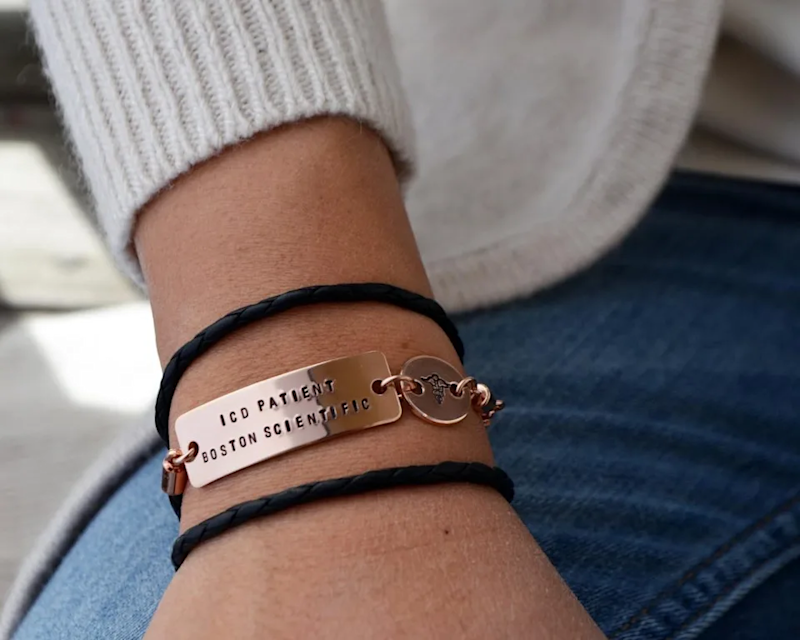 International adapter
We've discussed the ways in which smartphones, safety apps and smart watches can help to keep you safe when travelling solo as a female, but all this will fall apart if you can't charge your tech gadgets in the host country!
So be sure to research the plug type where you're going, and pack an international (universal) adapter if necessary.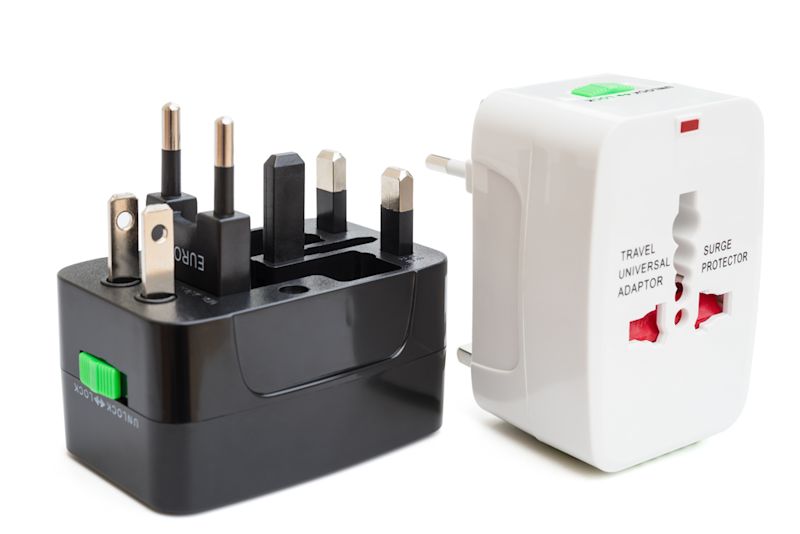 Also find out if the voltage supply is the same as in your home country, or if you'll need a voltage converter to safely plug in your gadgets.
World Standards' Plug & socket types page is a useful source of info in this regard.
Power bank
It's a great idea to have a power bank with you that you can use to charge your phone and other devices when you're on the go.
As always, the setting and activity determine how important this is, but there are situations where running out of juice on your phone could be really problematic.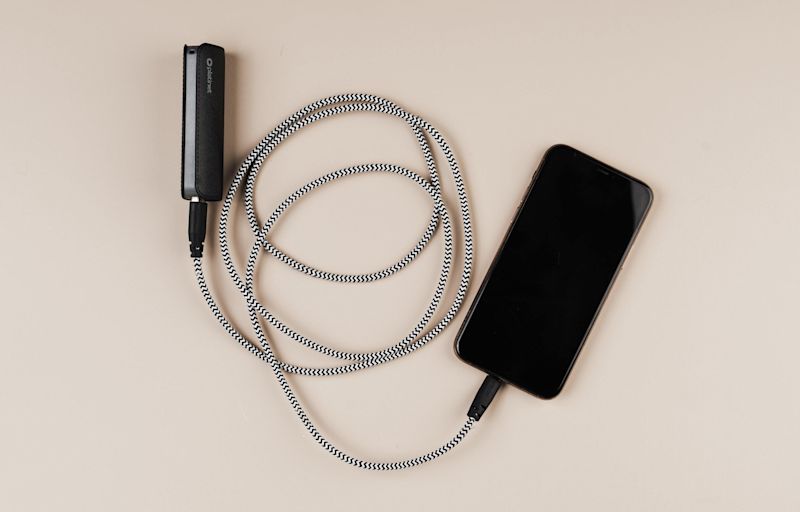 A solar power bank might also be the way to go if you know you'll be in an area with limited, unreliable or no electricity.
Selfie stick
A selfie stick is a great item when travelling alone so that you don't need to ask someone else to take your photo for you. While most people are delights who are happy to take a snap for you, it's better to not risk an opportunist running off with your phone!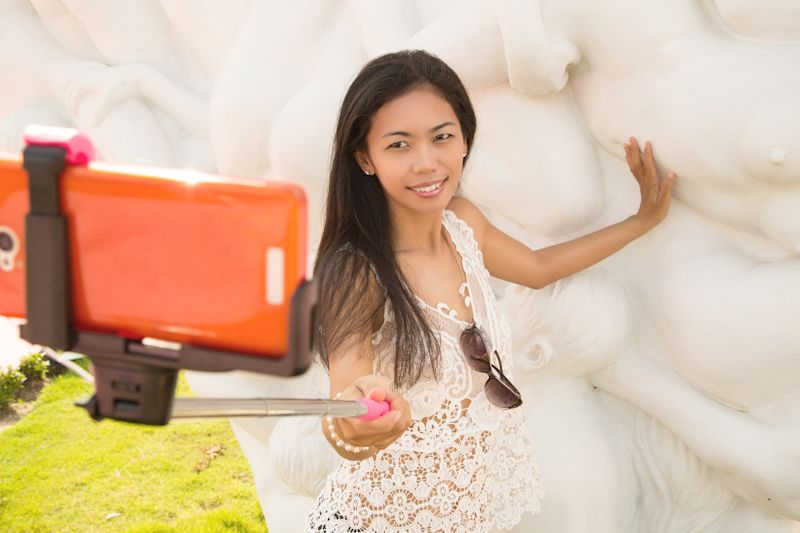 Appropriate clothing
If heading to certain patriarchal nations, notably in Asia and Africa, you're probably going to need wear clothes that cover your arms and legs. You could be harassed or worse for not complying with certain social norms.
Also, in certain Muslim countries it will be expected that you wear a head scarf when in public. Whether or not it's an actual safety issue or just something that's frowned upon will depend on the location and setting. If in doubt, perhaps wear one, or keep one stashed in your backpack to pull out should you feel you're garnering too much unwanted attention.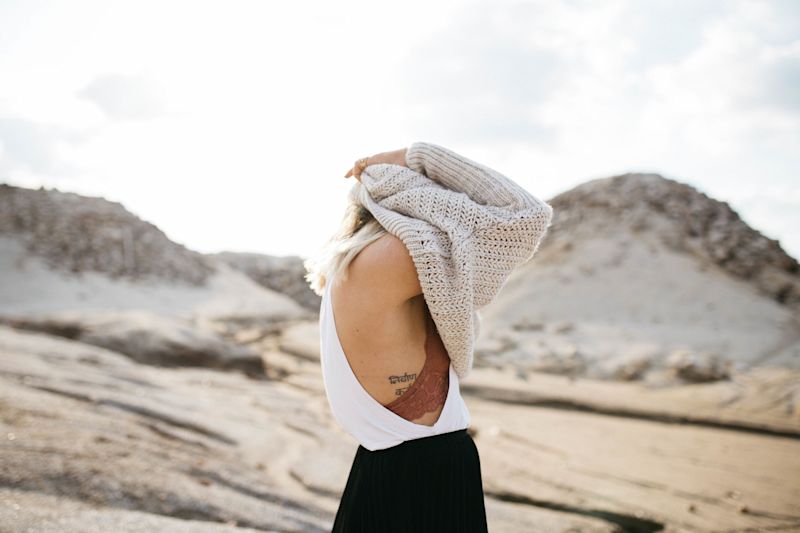 Not every society likes visible tattoos
Note too that in some countries tattoos are socially taboo. In Japan, for instance, you might not be allowed to swim in certain places with tattoos showing. So you'll need swimwear that covers them.
Finally, you could well need to pack protective clothing to protect you against the elements as well as insects like midges, ticks and mosquitoes (especially in malarial regions).
First aid kit
A small first aid kit is an important item in your luggage. This is especially important if you're going to be somewhere remote with little or no access to a doctor, clinic or pharmacy.
Think through the sorts of activities you'll be doing to help you decide what should go into this kit. Also consider the climate and other contextual details. An insect repellant, for instance, might be a game changer where you're headed. Or you might need a pair of sharp tweezers to ensure you can deal with any nasty ticks.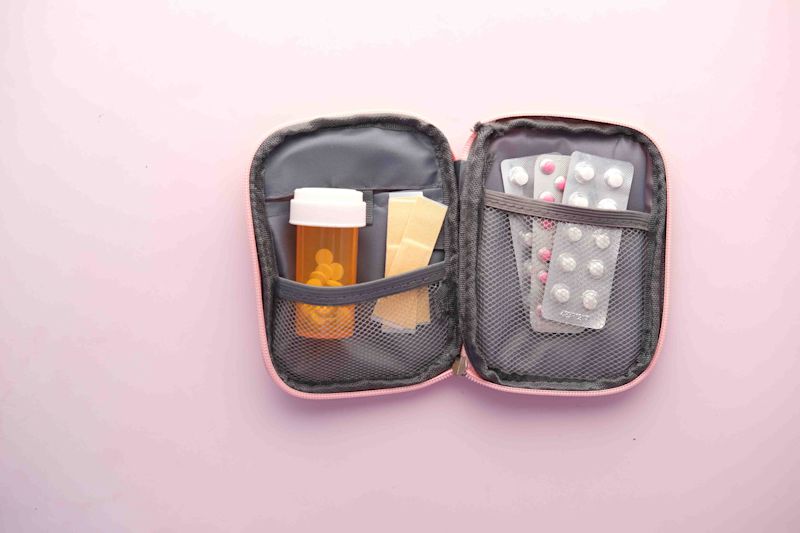 We suggest you research the specific region you're visiting to see what others advise go into a small first aid kit.
Remember too that certain common ailments might require a decent amount of a certain medicine. For example, if you develop a sore throat, you're going to need more than just two throat lozenges – you're likely going to need enough for a couple of days.
Take extras of any chronic medications you're using in case your return home is delayed for any reason.
Also be sure to include any medications you're taking in your kit. And if you're heading somewhere for an extended time, find out if you need a doctor's certificate or similar to show at the border should an official question the quantity of the meds you're carrying on you.
A backup dumbphone
While this isn't an essential packing list item, it could be a good idea to stash a backup dumbphone in your luggage for certain destinations. In this way, if you lose or damage your smartphone, you've still got a phone you can carry around and use to make calls or send SMSes (text messages).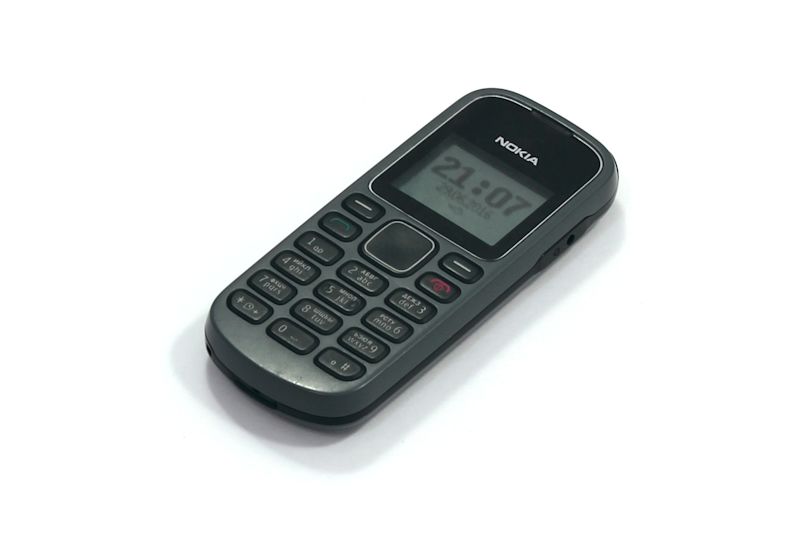 An old unbreakable Nokia is a great a dumbphone to pack
11. Follow these practical do's and don'ts
Sometimes we need to actually be told something, even though once we've heard it, we think: duh, of course, how did I never think of that before?! With this in mind, here are some practical do's and don'ts to help keep you safe when travelling solo. Some are common sense, but others might be things you've never thought of before.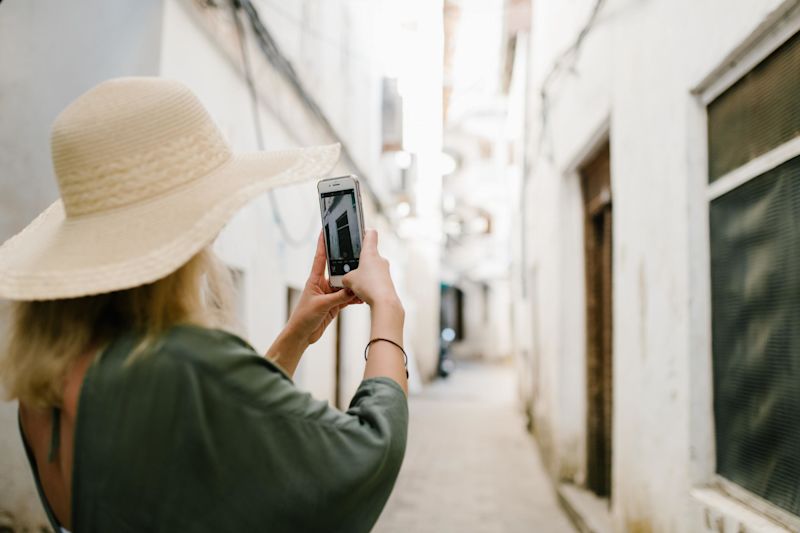 Only take out your phone once you've checked it's safe to do so
| Do's | Don'ts |
| --- | --- |
| Speak to your accommodation staff about where to go and where to avoid | Display overt wealth (like using designer luggage or wearing expensive-looking jewellery) |
| Let your accommodation staff know where you're going | Walk alone after dark or in rural or isolated areas |
| Carry a bank card instead of cash where possible | Carry a lot of cash, nor take out a wad of notes to pay for something |
| Turn on your tracking app | Hitch hike or accept a ride from a stranger (just in case you actually needed reminding of this!) |
| Keep your passport locked in a safe | Get into an unregistered taxi |
| Put any cash in a neck wallet, in your bra, or in a money belt kept under your shirt | Dress in a way that ignores the mores of the local culture |
| Consider wearing a ring on your wedding finger as this can help to ward off unwanted attentions | Overshare (for instance, tell people where you're staying) |
| Pay attention and be aware of your surroundings | Leave your drink unattended – ever |
| Try to look confident and like you know what's what, even when you don't | Let yourself be distracted by your phone, especially in busy places |
| Charge your phone before going out and carry a power bank | Panic – if things go awry, take some deep breaths and find a safe-looking space or person and then take it from there |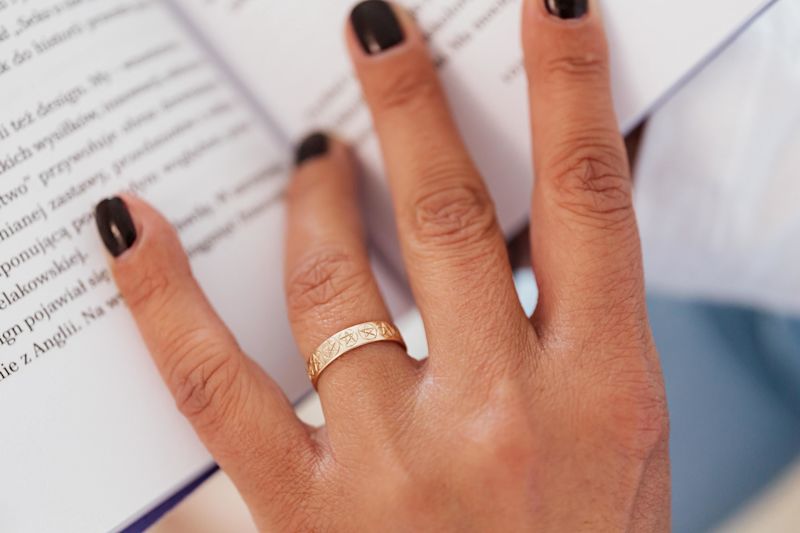 A fake wedding ring can help to ward off unwanted male advances
Okay, here now are three final pieces of advice in our do's and don'ts discussion for solo female travellers ...
Don't be shy to ask certain questions
Even if you're not a particularly assertive person in your normal daily life, try to be a boss lady as much as possible when travelling alone.
For instance, never be shy to ask to see a taxi driver's registration or company affiliation – a good driver understands the dangers you face and is happy to show it to you. If getting into an unmarked car like those used by Uber, ask to see the driver's profile on his or her phone before stepping in.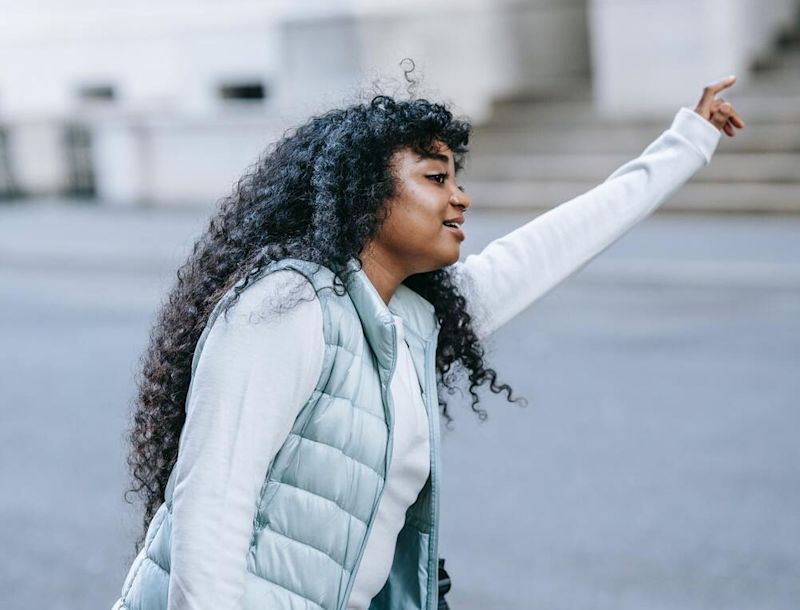 Do be a little suspicious
If you've been raised in an environment where you've never had to be wary of people, then try to adopt a little bit of a suspicious attitude to keep you safe on your solo travels.
For instance, don't proffer certain information, but rather request it. Following on with the taxi scenario above, for example, don't ask, "Are you Jay from Uber?" Instead, when approached, ask, "What's your name, please?" Let the other person provide unprompted intel.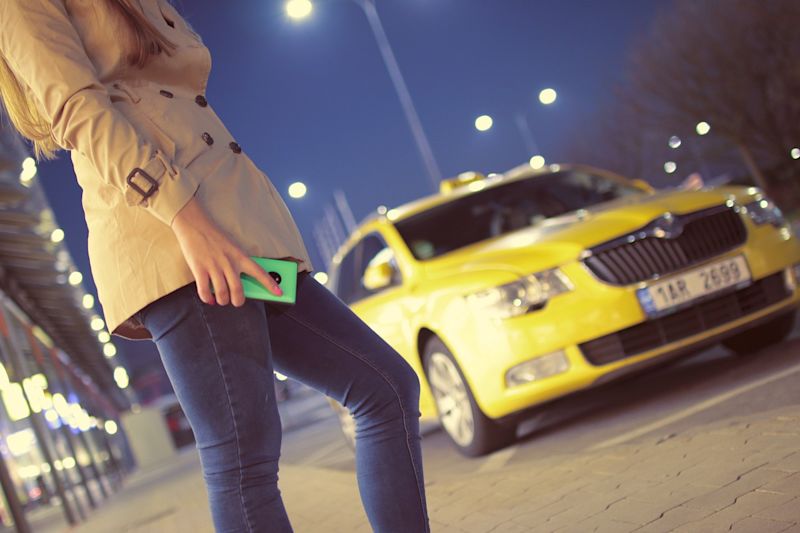 Don't be rushed or pressured into things
Determine ahead of time that you're not going to be rushed or pressured into making decisions.
Again, with the taxi service example, don't be scared to ask for the price before getting into the car.
Remember that many countries have a hustle culture, and applying pressure to would-be customers is the norm. Push back and make decisions on your own terms. Not only are you the customer, but you have your safety as a solo female traveller to consider. Anyone who can't see or respect that probably isn't the right choice for you.
Also, don't let a hurried vibe from someone else hurry you too. Take your time to check on your surroundings before taking out your phone or purse, for example.
Bon voyage!
And that's it, ladies! We hope you found this advice practical and useful, and we wish you a beautiful and safe adventure on your next trip as a solo female traveller!