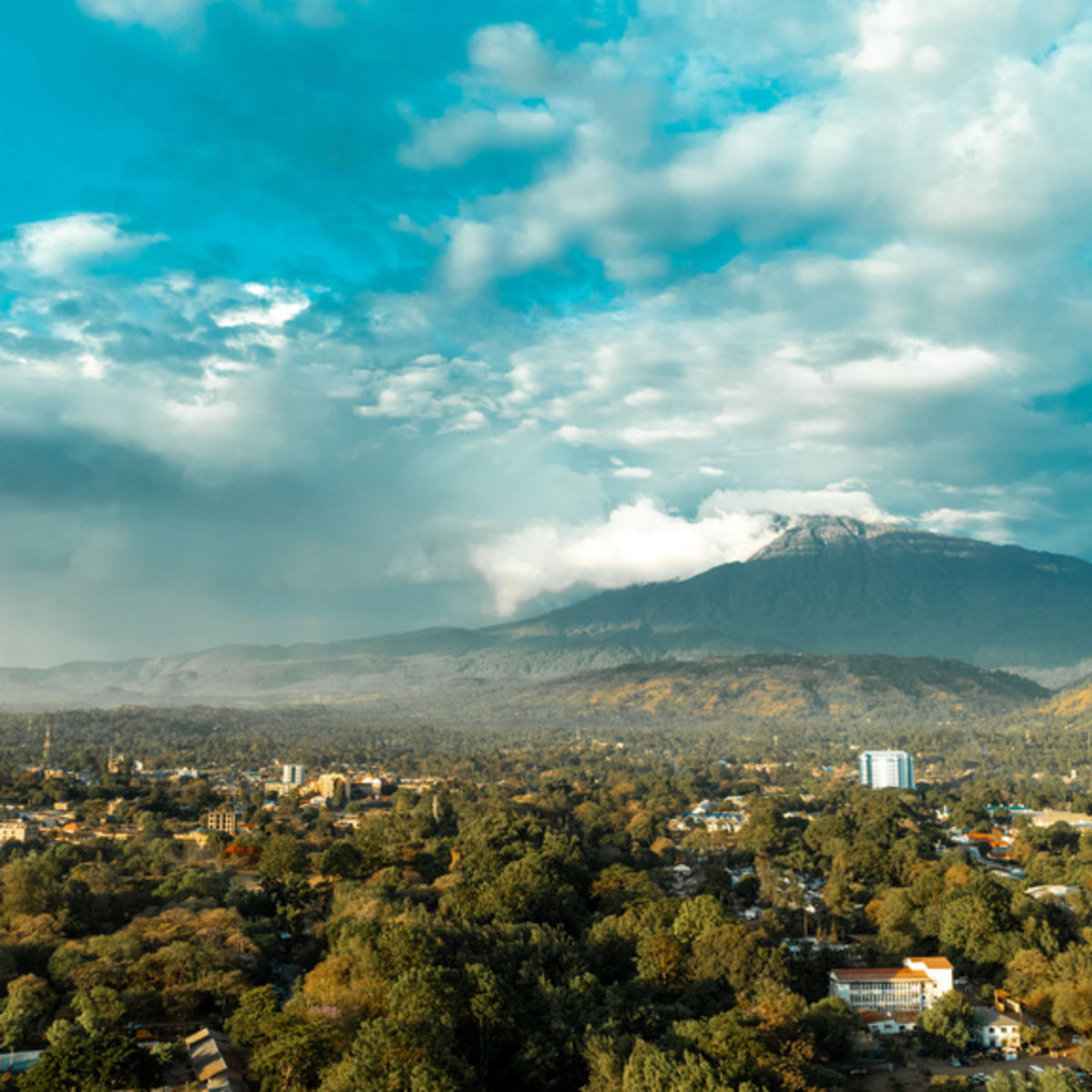 When is the best time to climb Mt Meru?
Nov 29, 2023
Reading time: 2 minutes
The best months for climbing Mt Meru are December to early March and June to October, as these are the dry months. The other months are rainy, but you can still climb the mountain then if you want.
The four seasons of Mt Meru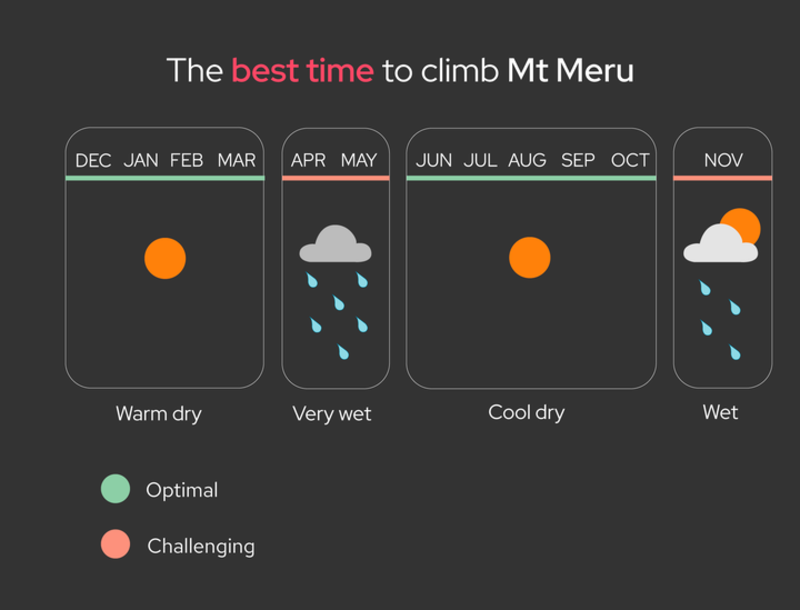 As shown in the infographic above, there are four seasons on Meru. The dry seasons are the best times for climbing the mountain.
1. Short dry season (December to early March)
December to early March is the short dry season on Meru.
This is a great time to climb the mountain, as conditions are good and the mountaintop isn't quite as cold as it can get later in the year. You can, however, expect the trail to be fairly busy.
You tend to enjoy clear skies from December to February, which means great views of the mountain as well as of nearby Kilimanjaro.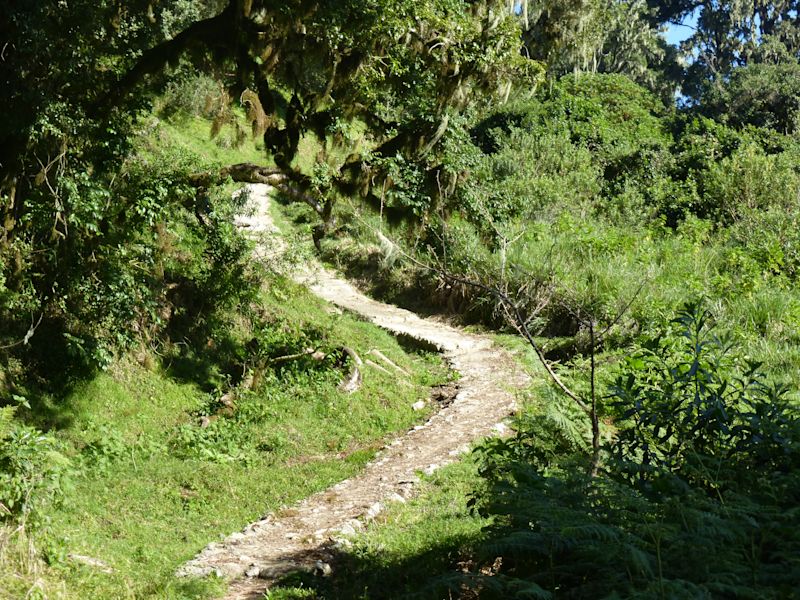 A section of the trail windy through the forest
2. Long rainy season (mid March to May)
Mid March to May is the 'long rains', and we suggest you avoid a Meru climb at this time. Firstly, conditions can get very muddy and treacherous. You also don't want to climb when wet as the cold will be too much.
3. Long dry season (July to October)
June to October is the long dry season on Meru. This is an ideal time to climb Meru, as climbing conditions are good and you often have clear skies.
Note, however, that the top of the mountain is at its coldest now, as this is winter in Tanzania.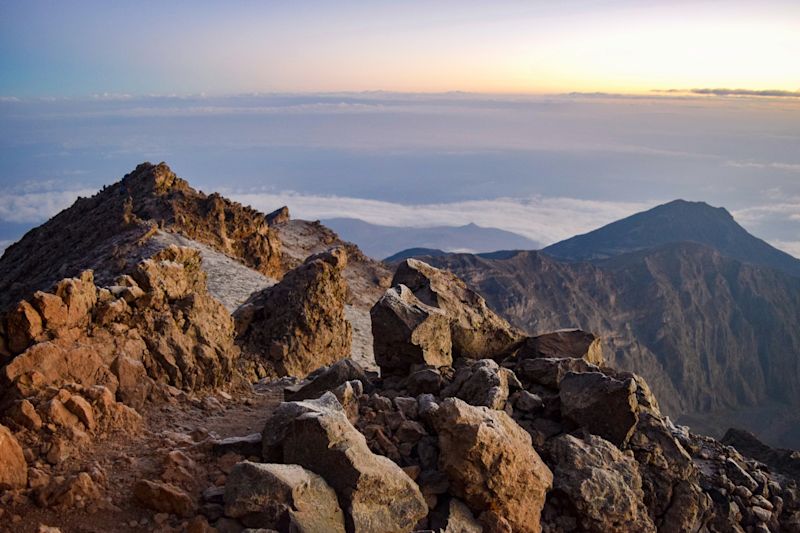 The summit of Meru is at its coldest during the long dry season
The long dry season is a busy period on the mountain. September is an especially popular month as you tend to enjoy many clear skies, which mean incredible views of not only the landscape around you, but also of distant Kilimanjaro.
Birders should climb Mt Meru between June and October as the weather is good for climbing then and migrants are also visiting.
4. Short rainy season (November)
The short rains settle in from November to early December. We therefore don't recommend that you book a Meru climb for this period of the year.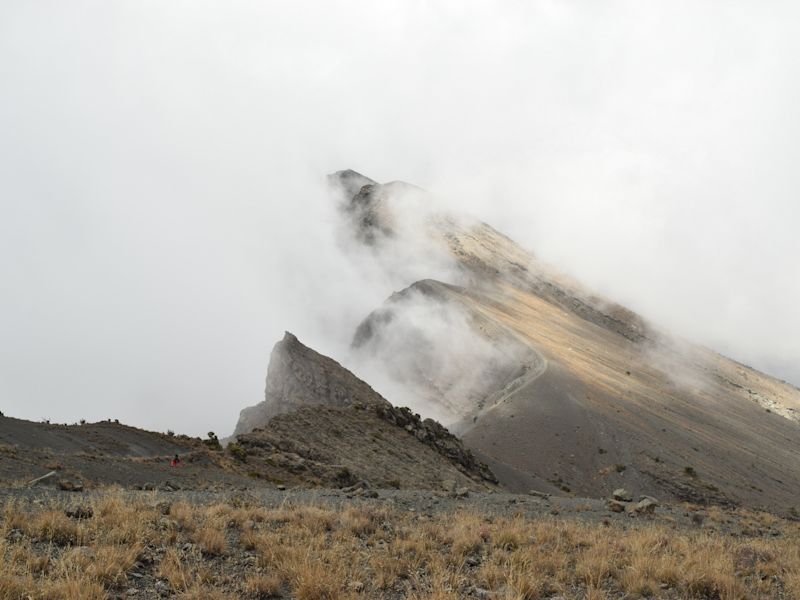 Cloud hovers over the crater and summit of Mt Meru
Any questions? Please don't hesitate to ask – that's what our enquiry button in the navigation bar above is all about!