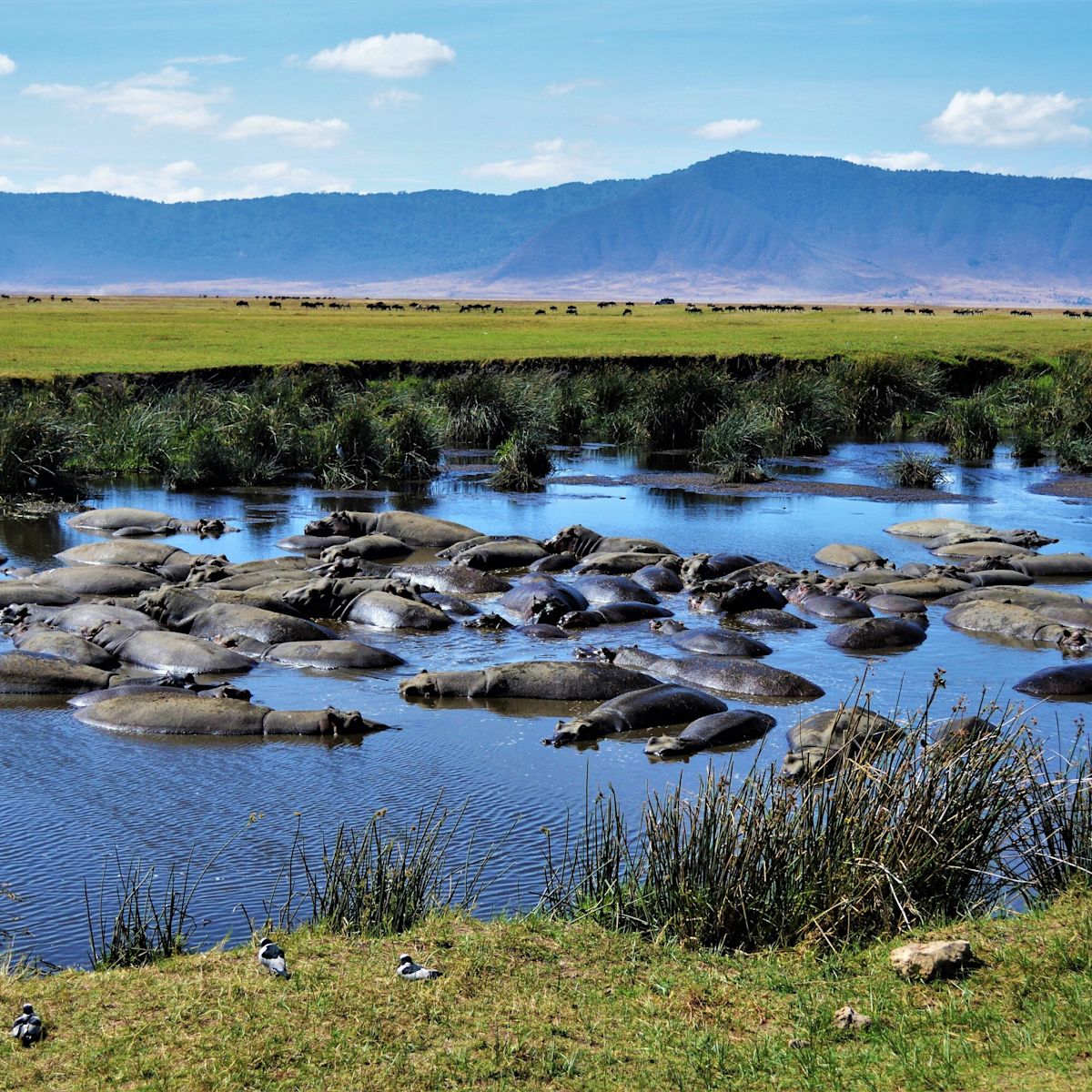 Tarangire and Ngorongoro Crater
2 days
Tarangire is one of Tanzania's best reserves as it's densely populated with large game like elephants, cheetahs and lions. In fact, elephant sightings are almost guaranteed! And then Ngorongoro Crater is probably Tanzania's brightest gem: a beautiful and staggeringly enormous natural wonder that's home to the Big Five as well as a host of other fascinating animals and numerous striking birds.
Detailed Itinerary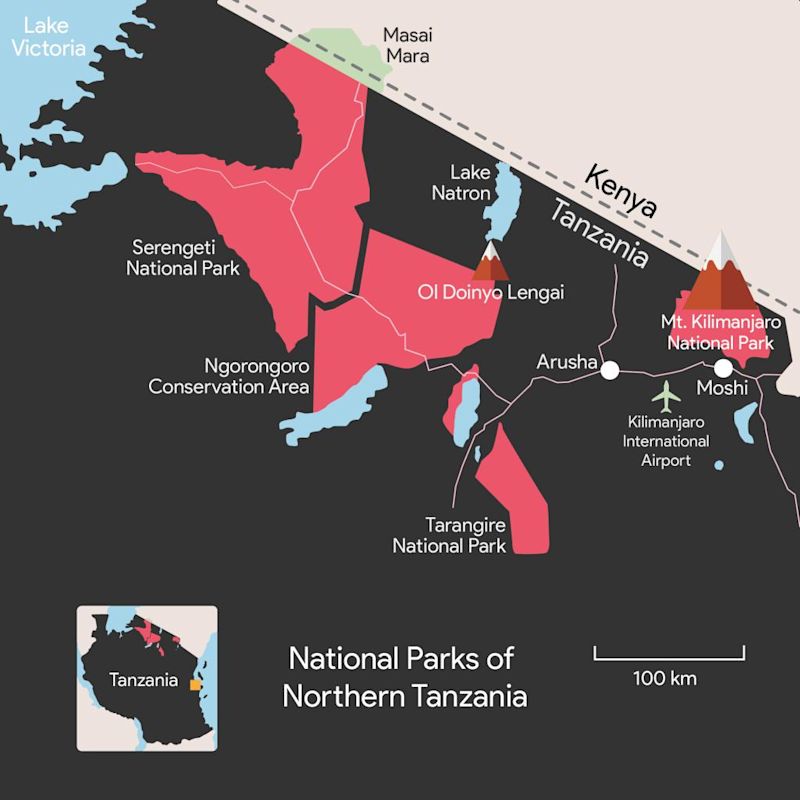 Day 1: Tarangire game drive
Today we take you on a game drive in the world-class Tarangire National Park! This wildlife reserve is home to many fascinating mammals, including lions, cheetahs, giraffes, leopards and warthogs. It's especially famous for its incredibly large elephant herds. And then there are also its enormous red termite mounds and impressively large baobab trees!

Day 2: Ngorongoro Crater game drive
Today we drive down into Ngorongoro Crater, a natural wonder that's a true eden for wildlife. We spend the day driving around and exploring the beautiful and varied nature contained inside this enormous, collapsed volcano. Keep your eyes open for the Big Five animals, which include rare and endangered black rhinos, found in very few places in Africa!

Inclusions
Professional, English-speaking safari guide and driver
A private safari car with pop-up roof and all petrol (fuel)
Where you'll stay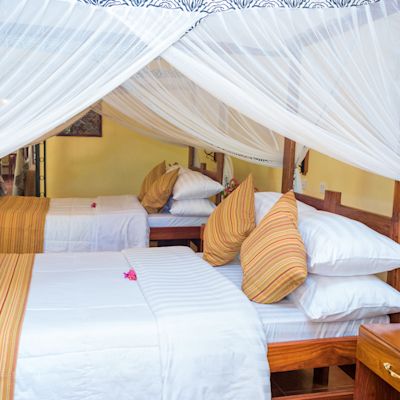 Kudu Lodge
Kudu Lodge is a lovely accommodation in Karatu, the main town along the Northern Circuit safari route. Guests can enjoy a range of facilities, including a swimming pool, bar, spa and gift shop.