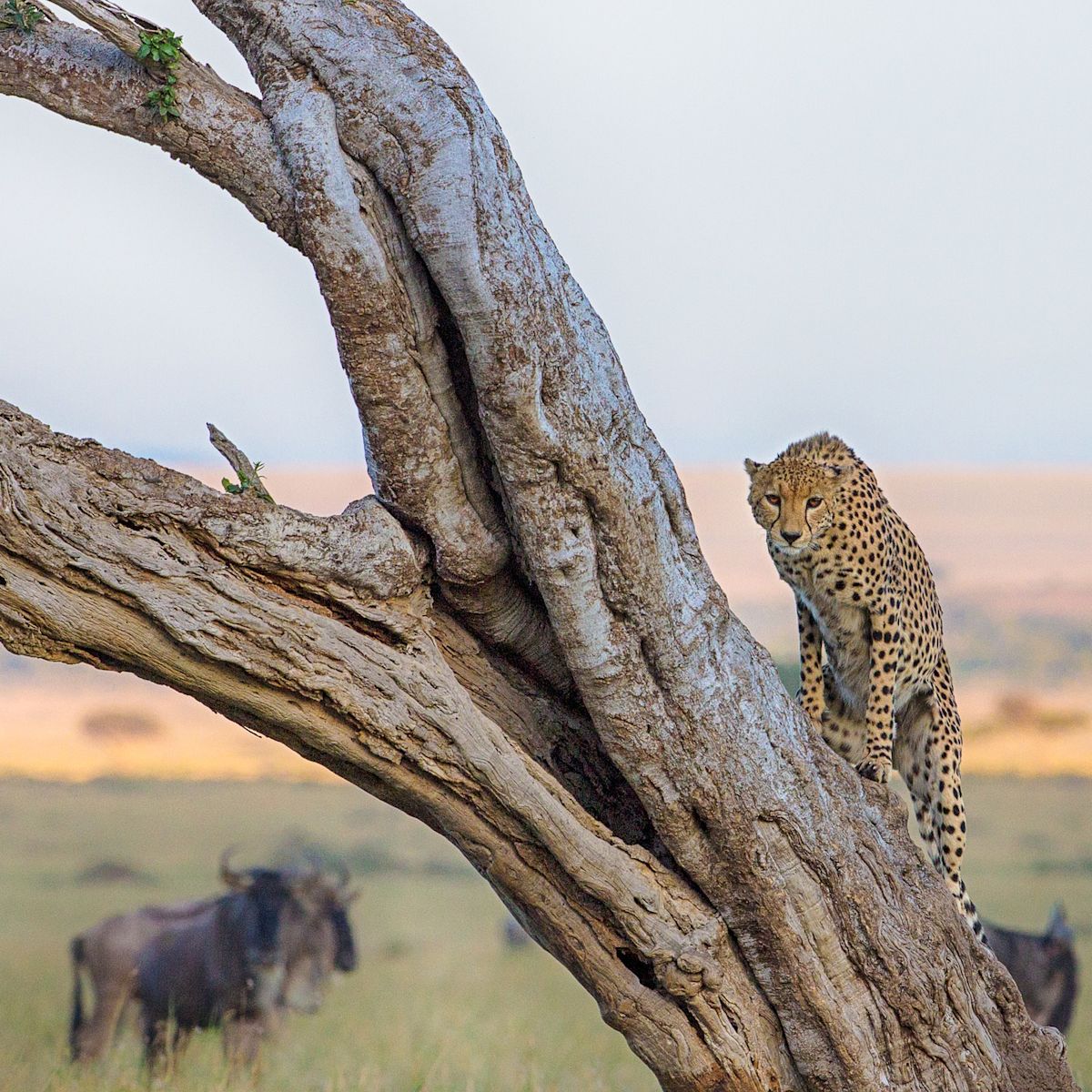 Ultimate Kenyan safari
13 days
From game drives to sunrise hot air balloon rides, boat safaris and walking safaris, this safari has it all! Sign up to see the Great Wildlife Migration, spot the Big Five (bush elephants, lions, leopards, black rhinos and Cape buffaloes), and see many other iconic wild animals like giraffes, zebras, hippos and crocodiles. Added bonus: you'll also see Mt Kilimanjaro!
Detailed Itinerary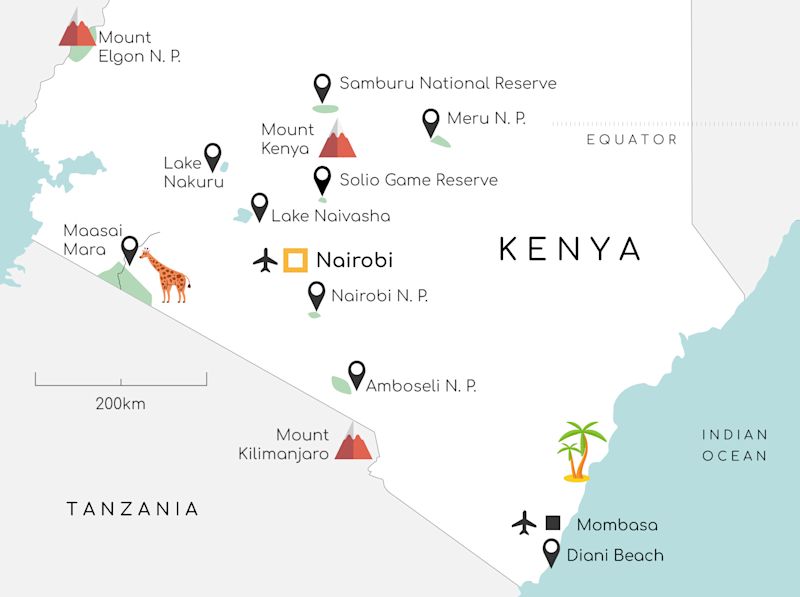 Day 1: Arrival and optional Giraffe Centre visit
Welcome to Kenya, the land where safaris were born! You'll be picked up from Jomo Kenyatta International Airport (NBO) by your local leader and driven to Trademark Hotel in Nairobi, where you can freshen up. Depending on your arrival time, we can take you to the Giraffe Centre to meet endangered Rothschild's giraffes.

Day 2: Maasai sustainable tourism visit
Today you'll travel to the Laikipia region and meet a Maasai women's cooperative, which engages in the sustainable farming of aloes for beauty products as well as authentic tourist visits. The ladies also offer guided walks amongst a habituated troop of baboons. These primates are often seen as being in conflict with humans but here the women show how humans and baboons can live in harmony.

Day 3: Colobus monkey canopy walk
You'll be driven with a picnic lunch to Ngare Ndare Forest. Azure pools glisten at the bottom of waterfalls and 200-year-old trees create a high canopy that supports a rich variety of bird and wildlife, including elusive colobus monkeys! There is a 450 m-long bridge suspended 30 ft above the ground – the longest in East Africa – that you'll walk to enjoy a bird's-eye view of the forest. There's also a platform at the end of the bridge from which you can view elephants and other animals drinking water in the swamp. You'll then hike a forest trail, ending at the waterfalls. You can rest and swim here before returning to Nanyuki.

Day 4: Black rhinos of Solio Conservancy
Today you'll go on a game drive in Solio Conservancy, known for its mind-blowing rhino-viewing experiences. The 45,000-acre Solio Game Reserve is internationally recognised as one of the most successful private rhino conservation sanctuaries in East Africa. Sightings of up to 40 rhinoceroses at a time are not uncommon.

Day 5: The Great Rift Valley and Lake Nakuru
Today you'll descend the escarpment into the famous Great Rift Valley. These flat lowlands are dotted with stunning natural lakes. Many are soda lakes and are home to flocks of pink flamingoes and other waterfowl. The flamingoes move between Lake Nakuru and Lake Bogoria depending on local rains and conditions. The park is another great place to see rhinos, buffaloes and lions, so you'll go on a game drive in Lake Nakuru National Park.

Day 6: Head to Maasai Mara
Today you'll catch a flight from Wilson Airport in Nairobi to an airstrip in Maasai Mara National Reserve, which is famous for hosting part of the Great Wildlife Migration. This migration is a never-ending, cyclic mass movement of two million hoofed animals, most notably wildebeests, zebras and gazelles. When the migration herds cross the reserve's Talek River, they're hoping to avoid the crocs eager to take them out!

Day 7: Great Migration safari and optional hot air balloon ride
It's an early, predawn start today if you want to go on a hot air balloon ride over the Maasai Mara as the sun rises! A truly stunning adventure! In the afternoon, explore the wide open plains of the region on a game drive. Spot herds of elephants, wildebeests and zebras, and look for prides of lions resting in the shade of thorn trees. In the evening, enjoy another exciting game drive.

Day 8: Discover the big cats of Naboisho
This morning you'll embark on an exciting half-day walking safari across the savannah. The walk is led by a local Maasai warrior. Watch wild animals interact with one another and learn about the local Maasai way of life, which involves living alongside some treacherous wildlife! In the afternoon, set off on another exciting game drive in Mara Naboisho Conservancy, which offers some of the very best game viewing in the greater Mara region, and is particularly famous for its predator sightings! Anyone keen to see leopards, cheetahs and lions?

Day 9: Witness the Great Migration
You'll spend another day in Maasai Mara National Reserve, and hopefully witness Great Migration river crossings! The herds have to gather the courage to plunge across, trying to avoid the hungry crocodiles or being swept off their feet and drowned by the current. It's high drama as they launch themselves into the waters and strive for the other side!

Day 10: Boat cruise and walk with giraffes
Today you'll travel along the floor of the Great Rift Valley to visit its only freshwater lake: Lake Naivasha. Take an afternoon boat ride on the lake, which is a great way to see waterfowl and hippopotami. You'll get out on Crescent Island, where you can walk safely among the giraffe and zebra populations that call the island home. They've also grown accustomed to human visitors, so you can often get fairly close.

Day 11: Elephants of Amboseli
Travelling southwards today, you'll pass through dry landscape before reaching the fertile land of Amboseli National Park, famous for its big-tusked elephants. The area is also renowned for its amazing views of Mount Kilimanjaro to the south in neighbouring Tanzania. The snow-capped Mount Kilimanjaro makes an incredible backdrop when taking photos of the wildlife!

Day 12: Explore more of Amboseli
Today you'll enjoy further game drives in Amboseli National Park, seeking out those animals you haven't managed to spot yet! Apart from its elephants, Amboseli is also known for its lions, Masai giraffes, Cape buffaloes, cheetahs, spotted hyenas, impalas, Grant's zebras, wildebeests and hundreds of species of birds.

Day 13: Final game drive, then bon voyage!
There will be time for one last game drive today before you're driven for about four hours back to Nairobi, where you'll catch an evening flight back home. We hope you leave Kenya with many magical memories!

Inclusions
Price Includes
All transport from start to end of trip (includes airport transfers, local flight and car travel)
All meals except three lunches
Bottled drinking water in the vehicle throughout the trip
Professional, English-speaking safari guide and driver
All stipulated activities except hot air balloon ride
Where you'll stay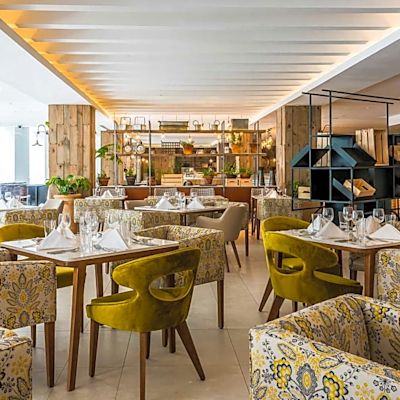 Trademark Hotel
This stylishly furnished and highly rated hotel in Nairobi is the perfect place to relax after a journey or busy day of sightseeing. Facilities include a bar, restaurant and outdoor swimming pool.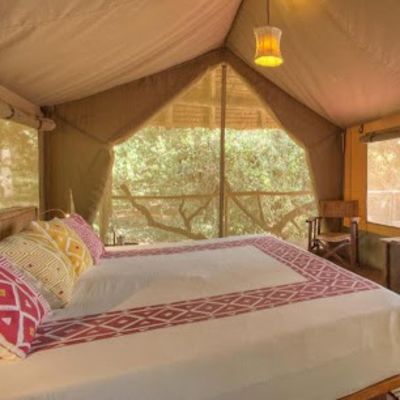 Basecamp Masai Mara
It's said that guests at Basecamp Masai Mara become more than visitors – they become part of the Masai community! Sit around the fireplace in the evenings for storytelling and stargazing.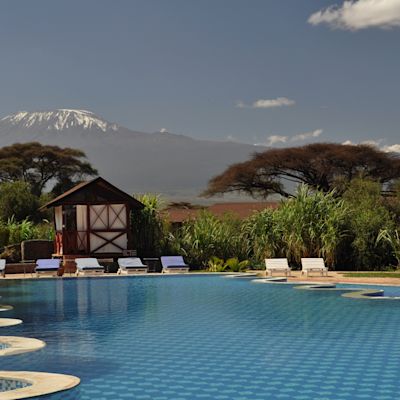 Kilima Safari Lodge
Stay in one of Kilima's glamping tents, all of which boast a four-poster bed and a private balcony. The camp offers a fantastic view of Mt Kilimanjaro in neighbouring Tanzania!
Book your trip
We do our best to provide you the best experience ever
Don't see your dates?
We can make it happen!
Adventuring made easy
Our dedicated travel consultants make adventuring easy for you by taking away all of the admin. Your only jobs are to train for the adventure if necessary and then pack your bags!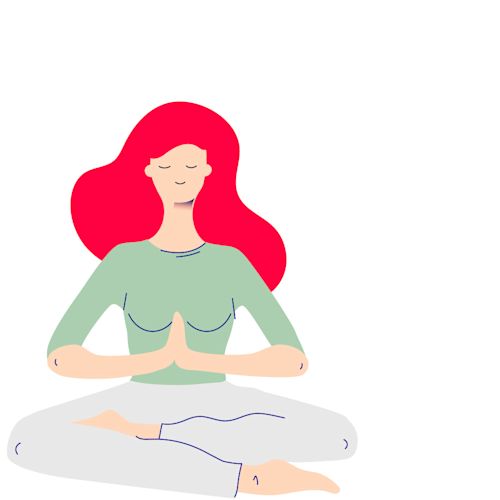 Local guides
Our local guides look after you in every way. Our goal is to give every traveller the feeling you get when a friend is showing you their country.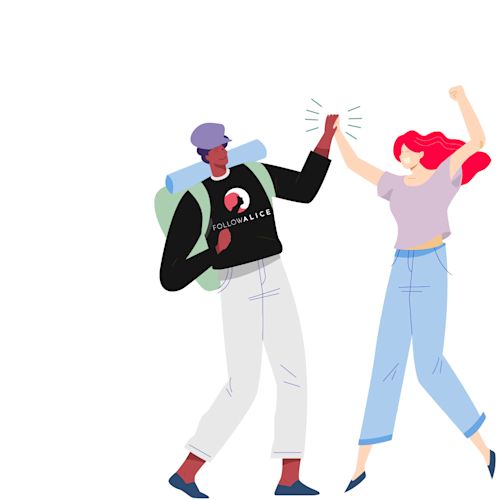 Responsible travel
On average, over 70% of your trip price stays in the local economy. It's important to us that the visited communities benefit the most since they're the ones hosting travellers.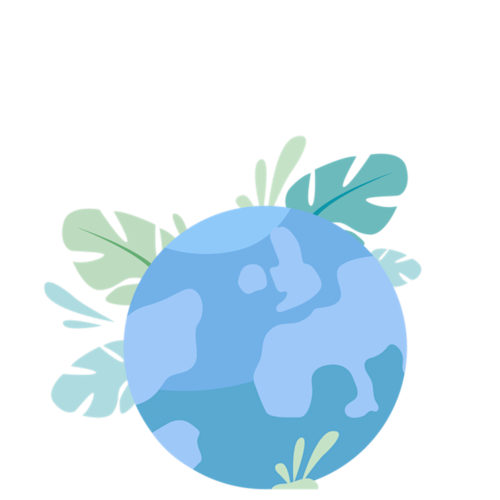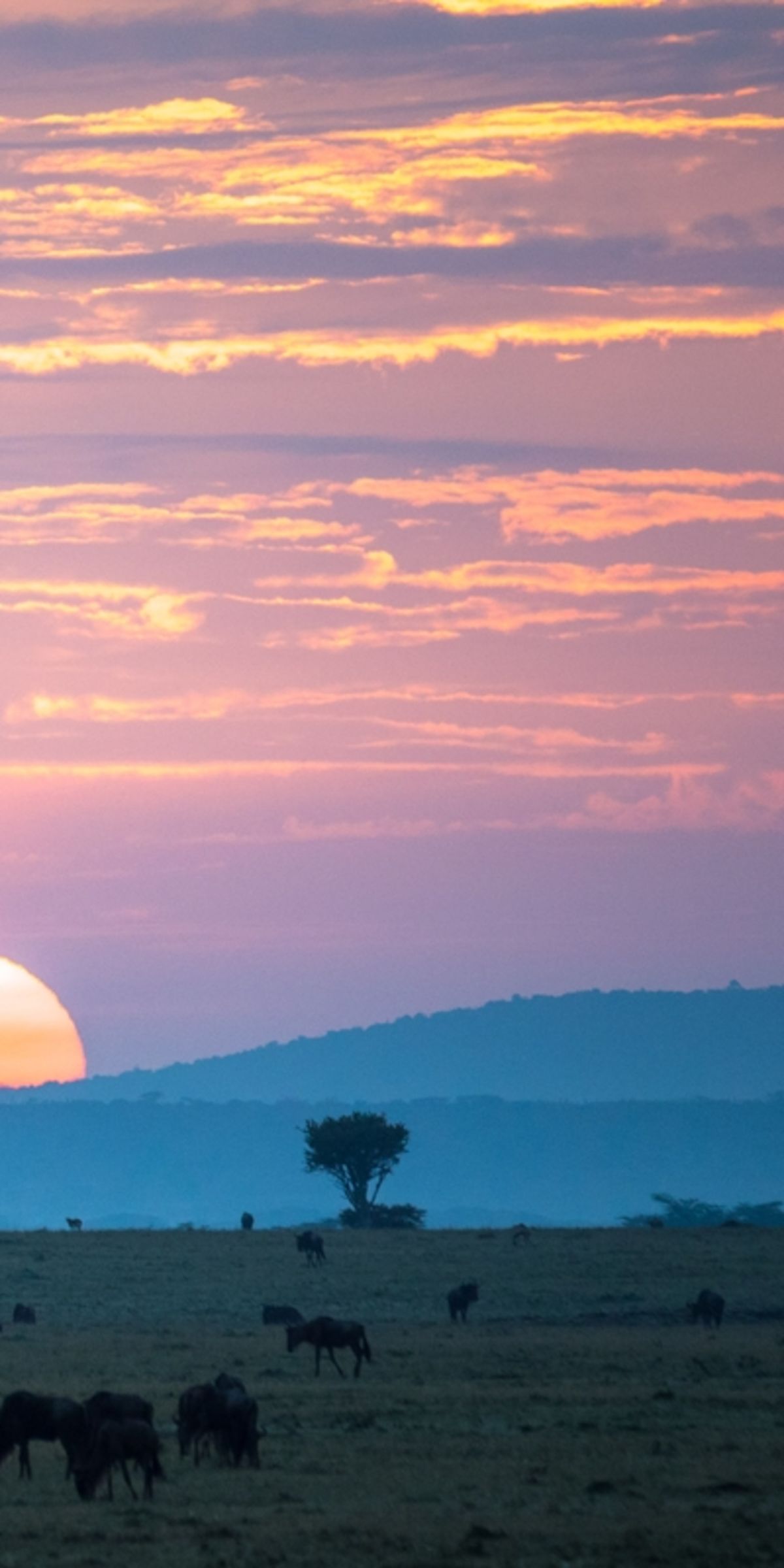 FAQs
What is the currency of Kenya?
What language is spoken in Kenya?
What are the main international airports of Kenya?
Is Kenya safe for tourists?
Do I need a visa to visit Kenya?
Are there any compulsory vaccines for Kenya?
Is there malaria in Kenya?
What type of plug is used in Kenya?
If you love travel,
join our newsletter
Get the latest news about hidden adventure gems, discounted launch trips and much more straight to your inbox