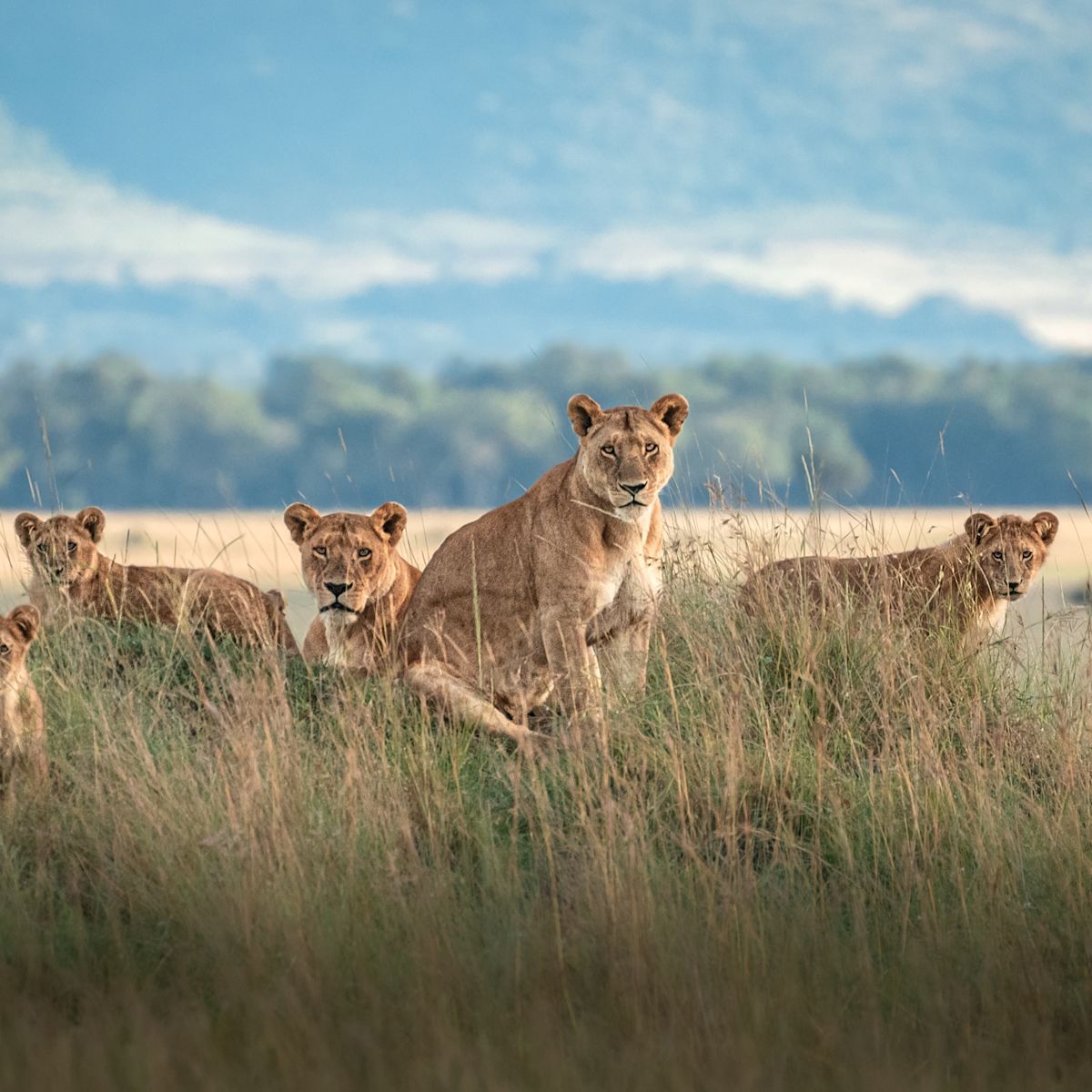 Maasai Mara safari
7 days
Many think of the Maasai Mara only in terms of the Great Migration. But that's a big misconception. The reserve is chockfull of incredibly diverse wildlife all year round, including the Big Five. It's also one of Africa's very best safari destinations for sightings of big cats. Finally, come between November and April if you're keen to spot migratory birds and enjoy beautifully green landscapes.
Detailed Itinerary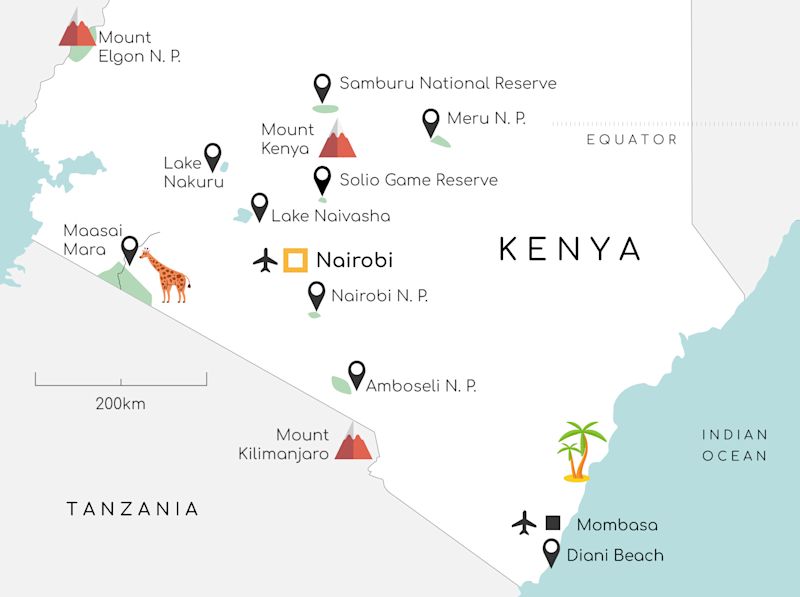 Day 1: Arrival and optional museum visit
Welcome to Kenya! Your local leader scoops you up from the airport to take you to the hotel in Nairobi where you can freshen up. If you arrive early in the day and are keen, then it's off to Nairobi National Museum. The museum offers a fantastic intro to this diverse nation through its four distinct themes of culture, nature, history and contemporary art. Alternatively, opt to relax at the hotel and maybe take a dip in its rooftop swimming pool while enjoying your view over the city.

Day 2: Giraffe Centre and Ocean Sole visit
This morning you visit Nairobi's Giraffe Manor where you can walk a high platform all the better to enjoy an eye-to-eye meeting with endangered Rothschild's giraffes. You then head to the charming Karen Blixen Coffee Garden for a delicious lunch. Who's Karen Blixen, you ask? Well, she's the Danish author portrayed by Meryl Streep in Out of Africa. In the afternoon, head to the fascinating Ocean Sole factory where salvaged flip-flops are upcycled by skilful local artisans into beautiful and colourful animal sculptures.

Day 3: Maasai Mara game drive
This morning you're driven west into the spectacular scenery of the Great Rift Valley to reach the Maasai Mara. This is Kenya's most famous national park, and it's renowned for its healthy populations of big cats, namely lions, leopards and cheetahs. Other exciting wildlife to look for include elephants, black rhinos, Cape buffaloes, giraffes, hippos, zebras, hyenas, caracals, servals, warthogs, wildebeests, crocodiles, Grant's gazelles, impalas, duikers and Coke's hartebeests. In fact, over 95 mammal species have been recorded in the reserve!

Day 4: Put your game-spotting hat back on
It can take time to spot some of the reserve's more elusive creatures, like leopards, pangolins, jackals and dik-diks. This is why you don't head to Maasai Mara for just one day! Today you go on two game drives, one in the morning and one in the late afternoon, all the better to spot crepuscular residents (those active in the twilight hours). Also keep your eyes peeled for the many glorious birds, which include 47 raptor species. Some of the standout birds you could find are Maasai ostriches, African fish eagles, grey crowned cranes, kori bustards, Rüppell's griffon vultures, southern ground hornbills and giant kingfishers.

Day 5: Optional hot air balloon and game drive
For those who are keen, there's an optional hot air balloon flight this morning. This is bucket list stuff! You head out before dawn so you're in the air for sunrise. What a great way to appreciate the beauty of the savannah and spot animals that you might otherwise not get to see. This afternoon you go on another game drive. As we mentioned, the more time you're out in the bushes, the higher your chances of seeing all the iconic wildlife you've been hoping to find!

Day 6: Nature walk and game drive
This morning you have the option to go on a guided nature walk – but really it's a must! Led by a Maasai guide, this is your chance to experience the savannah from a different vantage point, and without the noise of a vehicle. Maasai communities live harmoniously alongside the wildlife, and this is your chance to learn about the intertwined history of this traditionalist community and the local wildlife. In the afternoon, head off on another exciting game drive!

Day 7: Departure day
Today is your last day in Maasai Mara Reserve. After a leisurely breakfast, you're driven back east to Nairobi. Try to soak in those sweeping views and spot a few more wild animals en route! We drop you off at the airport with the hope to welcome you back to Africa again in the not-too-distant future. 😊

Inclusions
Price Includes
Highly experienced, English-speaking local guides
Transport in a private safari vehicle
Price Does Not Include
Dinners in Nairobi and Karen Blixen Coffee Garden lunch
Tips (which are customary)
Where you'll stay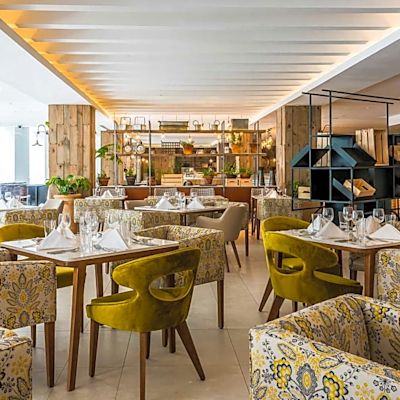 Trademark Hotel
This stylishly furnished and highly rated hotel in Nairobi is the perfect place to relax after a journey or busy day of sightseeing. Facilities include a bar, restaurant and outdoor swimming pool.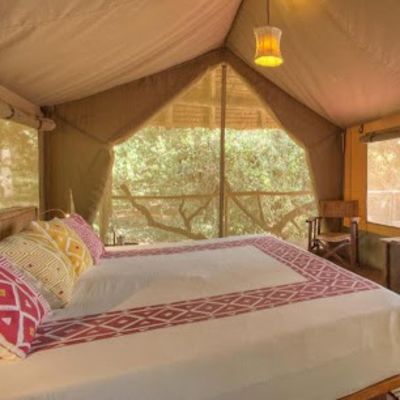 Basecamp Masai Mara
It's said that guests at Basecamp Masai Mara become more than visitors – they become part of the Masai community! Sit around the fireplace in the evenings for storytelling and stargazing.
Book your trip
We do our best to provide you the best experience ever
Don't see your dates?
We can make it happen!
Adventuring made easy
Our dedicated travel consultants make adventuring easy for you by taking away all of the admin. Your only jobs are to train for the adventure if necessary and then pack your bags!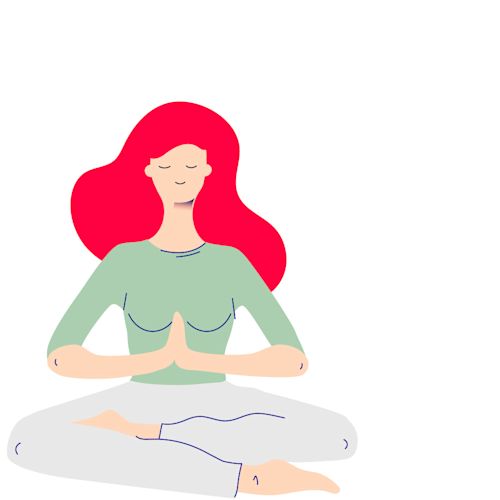 Local guides
Our local guides look after you in every way. Our goal is to give every traveller the feeling you get when a friend is showing you their country.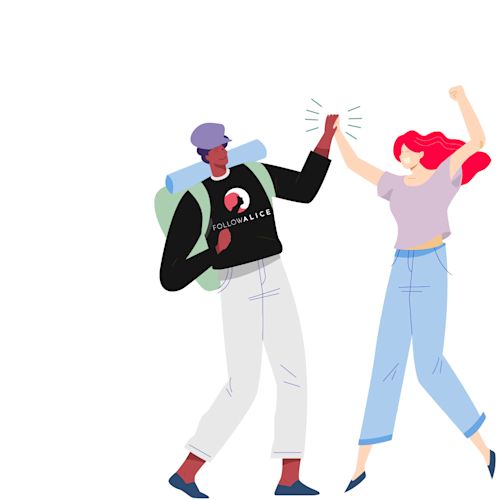 Responsible travel
On average, over 70% of your trip price stays in the local economy. It's important to us that the visited communities benefit the most since they're the ones hosting travellers.