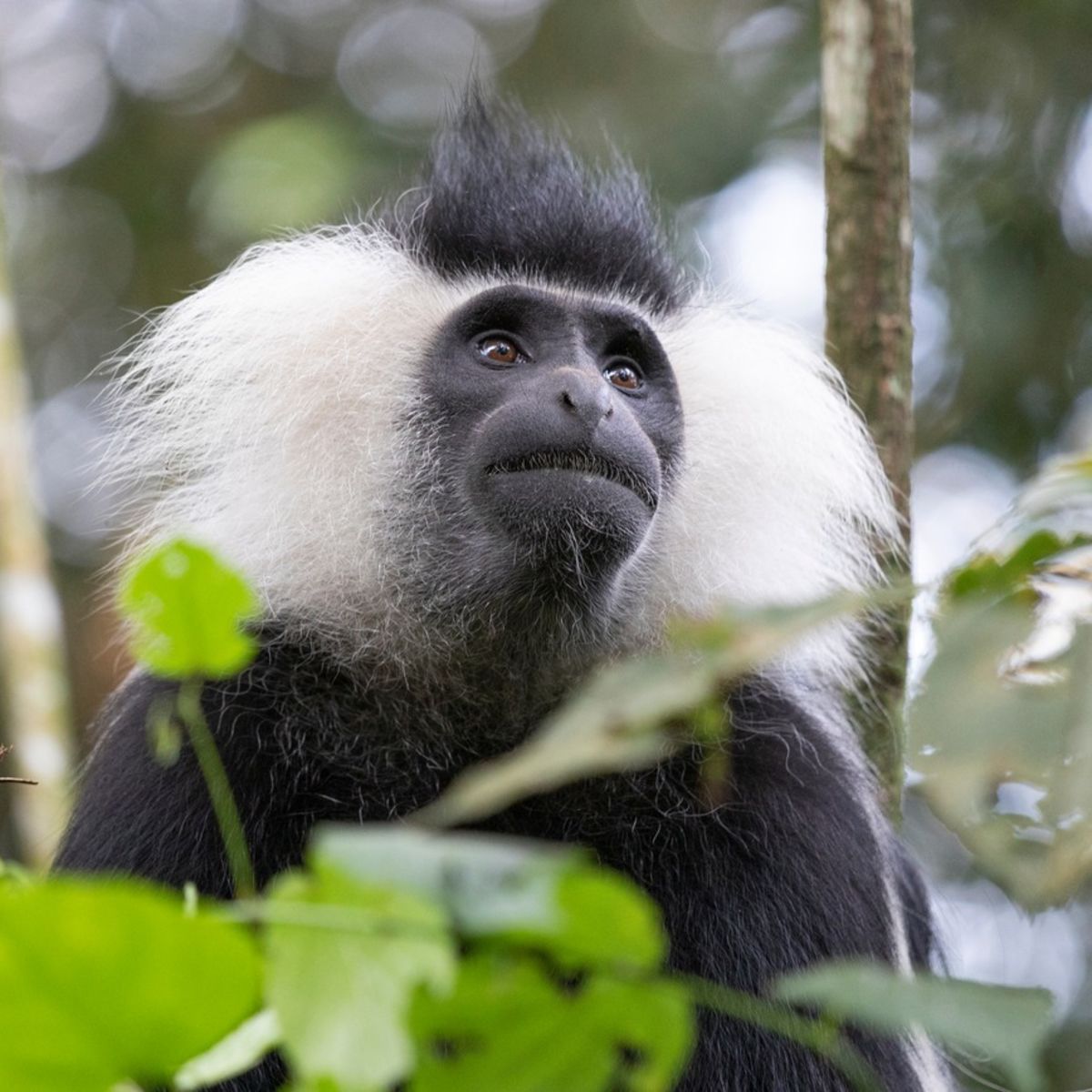 Best of Uganda and Rwanda
14 days
Uganda and Rwanda share a cross-border ecosystem that's home to mountain gorillas and other rare primates. They're also both home to large game that includes the Big Five. They have their own unique attractions too of course, like Murchison Falls and Lake Bunyonyi in Uganda, and Nyungwe Forest and Lake Kivu in Rwanda. So when visiting one, it makes lots of sense to also visit the other!
Detailed Itinerary
Day 1: Arrival day
The trip starts in Rwanda, so today you're fetched from Kigali International Airport by your local leader and driven to the hotel, where you can relax and recover from what's probably been a long journey. Tomorrow the adventure really gets going!

Day 2: Inema Arts Centre and Azizi Life Studio
Today you start your Rwanda adventure by visiting Kigali's Inema Arts Centre. The centre is a showcase for local artworks, traditional handicrafts and dance. Next you visit Azizi Life Studio, which is an exciting space where you'll receive guidance in making a craft or artwork of your choice. It's a great day for sipping cappuccinos, learning about the local art scene, and making a personalised souvenir that will remind you of your time in Rwanda.

Day 3: Sisal jewellery-making
Today you drive west to the district of Muhanga. Once there, you spend a day with an artisan making sisal jewellery and baskets. Sisal is a versatile plant and has long been used baskets and jewellery. In fact, sisal baskets are also all the rage right now as they offer stylish storage solutions in earthy tones and textures. Sisal jewellery, on the other hand, is often colourful and all about making a statement. A sisal basket or item of jewellery is the perfect souvenir for your trip – something practical and beautiful that you made yourself!

Day 4: Travel to Nyungwe Forest National Park
This morning you travel for four hours west to reach Nyungwe Forest National Park in the far southwest of the country. "It's a vast area of mountain rainforest, home to many species of chimpanzees, plus owl-faced and colobus monkeys. The Canopy Walkway, part of the Igishigishigi Trail, is a high suspension bridge with views over the valley and surrounding forests. A trail runs to the Kamiranzovu Marsh, with its birdlife, orchids and waterfall"

Day 5: Chimpanzee trek, forest canopy walk and Banda cultural visit
Today is full of exciting activities, starting with a guided group trek into the forest to see a troop of chimpanzees! They type of chimp you find in Nyungwe Forest is the robust chimp. Later, you climb up to a high walkway and stroll above the canopy of the forest, looking to spot birds and other wildlife. Or just ooh over the incredible view. Finally, you visit a Banda hamlet to learn about their culture and agricultural way of life.

Day 6: Canoe on Lake Kivu
This morning you head to Gisenyi on Lake Kivu, Rwanda's largest lake. You go out on the lake in canoes which offers a lovely view of the villages and terraced farms that dominate the hills rising above the shoreline. Fishing sustains the communities living on the shores of Lake Kivu, and there's the option later in the day of visiting a village. Fishermen go out at night in traditional wooden boats to catch fish, singing songs in the near-forgotten language of Amashi as they head out.

Day 7: Travel to Bwindi Impenetrable National Park
Today you travel north and enter Uganda. It's not far from the border to Bwindi Impenetrable National Park, where tomorrow you go gorilla trekking. This is a beautiful part of the world, where thick rainforest covers hills and mountains and is often itself covered by mist. Once there, you could relax at the lodge or go an exploratory hike. There are many fascinating and unusual animals and birds in and around Bwindi to spot!

Day 8: Gorilla trek!
Today is your gorilla trek – whoop whoop! First thing in the morning you receive a safety briefing from your trek guide. You then head off as a group into the dense jungle of Bwindi Impenetrable Forest to find your designated troop. The trek isn't easy, but the beautiful vegetation and scenery is incredibly rewarding. And then of course, when you find your troop, all puffing is forgotten and you get to relax and just revel in the joy of being so close to those rare primates. You spend an hour quietly watching the gorillas go about their daily business.

Day 9: Explore Lake Bunyonyi in dugout canoes
Today you travel to Lake Bunyonyi, a gorgeous (croc-free!) lake in south Uganda that is dotted with numerous little islands. You paddle on the lake in dugout canoes and can visit some of the islands. There's also the option to go zip lining into the water if you'd like to inject a little adrenaline in your afternoon! Swimming in the lake is a must.

Day 10: Boat safari on Kazinga Channel
This morning you drive to Queen Elizabeth National Park, one of Uganda's most popular game parks. Later in the day you go on a cruise on Kazinga Channel, a 32-km long natural channel that links Lakes Edward and George. This channel is an important habitat for many of the park's inhabitants, including crocodiles, hippos, elephants and various waterbirds large and small.

Day 11: Game drive in Queen Elizabeth National Park
Today is all about going on game drives in Queen Elizabeth National Park! There are many animals to look for on a safari here, including lions, leopards, bush elephants, African buffaloes, cheetahs, spotted hyenas, chimpanzees, giant forest hogs, giraffes, zebras, Ugandan kobs, topis, waterbucks, warthogs, Nile crocs and hippos. There are also around 600 species of birds in the park (!), including greater and lesser flamingoes, long-crested eagles, shoebill storks, pin-tailed whydahs, Nubian woodpeckers and southern red bishops.

Day 12: Night-time game drive in Lake Mburo National Park
You head wast this morning to reach Lake Mburo National Park. There's time relax at the lodge when you arrive before heading off on an optional night-time game drive. As you may well know, many animals are nocturnal or like to hunt at night, and so a game drive at this time lets you see animals that often remain hidden or inactive during the day. Some of the animals to look for are giraffes, hippos, crocodiles, buffaloes, hyenas, leopards, topis, reedbucks, oribis, elands, impalas, zebras, genets, mongooses, bush pigs, duikers and klipspringers.

Day 13: Walking, cycling or horse-riding safari
Lake Mburo National Park is one of those rare reserves where you can go explore and look for game outside of a vehicle! Today you have some optional activities to choose from, namely a walking safari, cycling safari or horse-riding safari. Each type of safari allows you to experience the landscape and wildlife from a different perspective, and moreover they can take you to parts of the park that vehicles can't reach!

Day 14: Visit Equator sign, then say goodbye
This morning you head to Entebbe International Airport just outside of Kampala, the capital of Uganda, to catch your flight home. But en route you stop at the Equator sign! This is a great photo spot as you can straddle the Equator line, something few people ever get to do!

Inclusions
Price Includes
All transport in a spacious safari car with pop-up roof (petrol included)
Professional, English-speaking Follow Alice guide and driver
Where you'll stay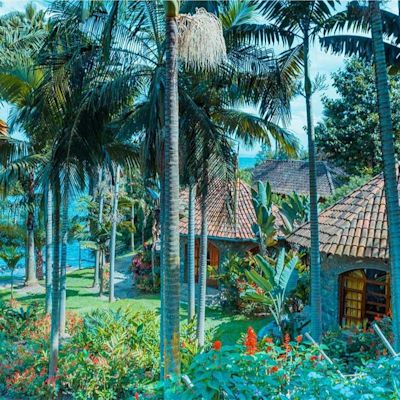 The Palm Beach Resort
The Palm Beach Resort is a gorgeous establishment on the shore of Lake Kivu. Guests can enjoy the private beach, as well as the palm-dotted garden, which is the resort's pride and joy.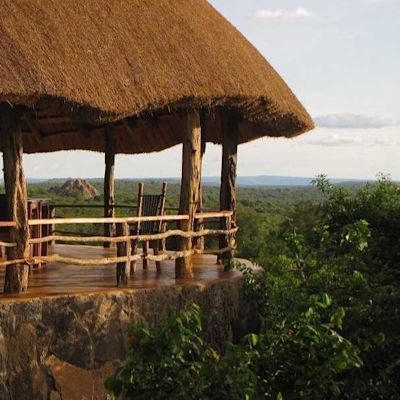 Rwakobo Rock
Rwakobo Rock is peaceful and secluded eco-friendly hotel and restaurant just outside of Lake Mburo National Park. Its cottages are dotted among the hills, and offer great sunset views.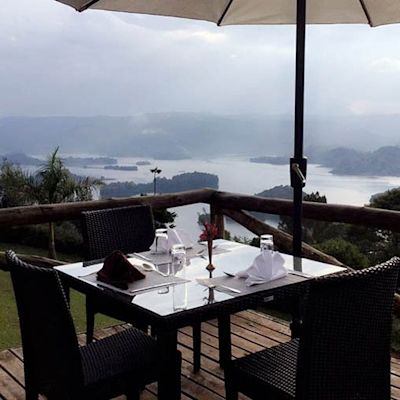 Arcadia Lake Bunyonyi
The lodge sits high above the lake and enjoys a phenomenal view of the hills, lake and its many islets. Each of the 25 self-contained cottages has a deck that also lets you enjoy the panoramic view.
Book your trip
We do our best to provide you the best experience ever
Don't see your dates?
We can make it happen!
Adventuring made easy
Our dedicated travel consultants make adventuring easy for you by taking away all of the admin. Your only jobs are to train for the adventure if necessary and then pack your bags!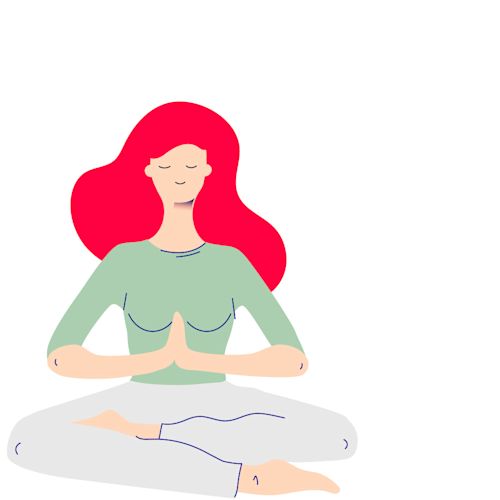 Local guides
Our local guides look after you in every way. Our goal is to give every traveller the feeling you get when a friend is showing you their country.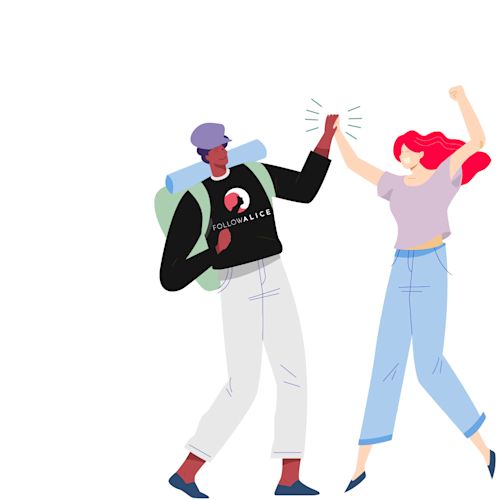 Responsible travel
On average, over 70% of your trip price stays in the local economy. It's important to us that the visited communities benefit the most since they're the ones hosting travellers.