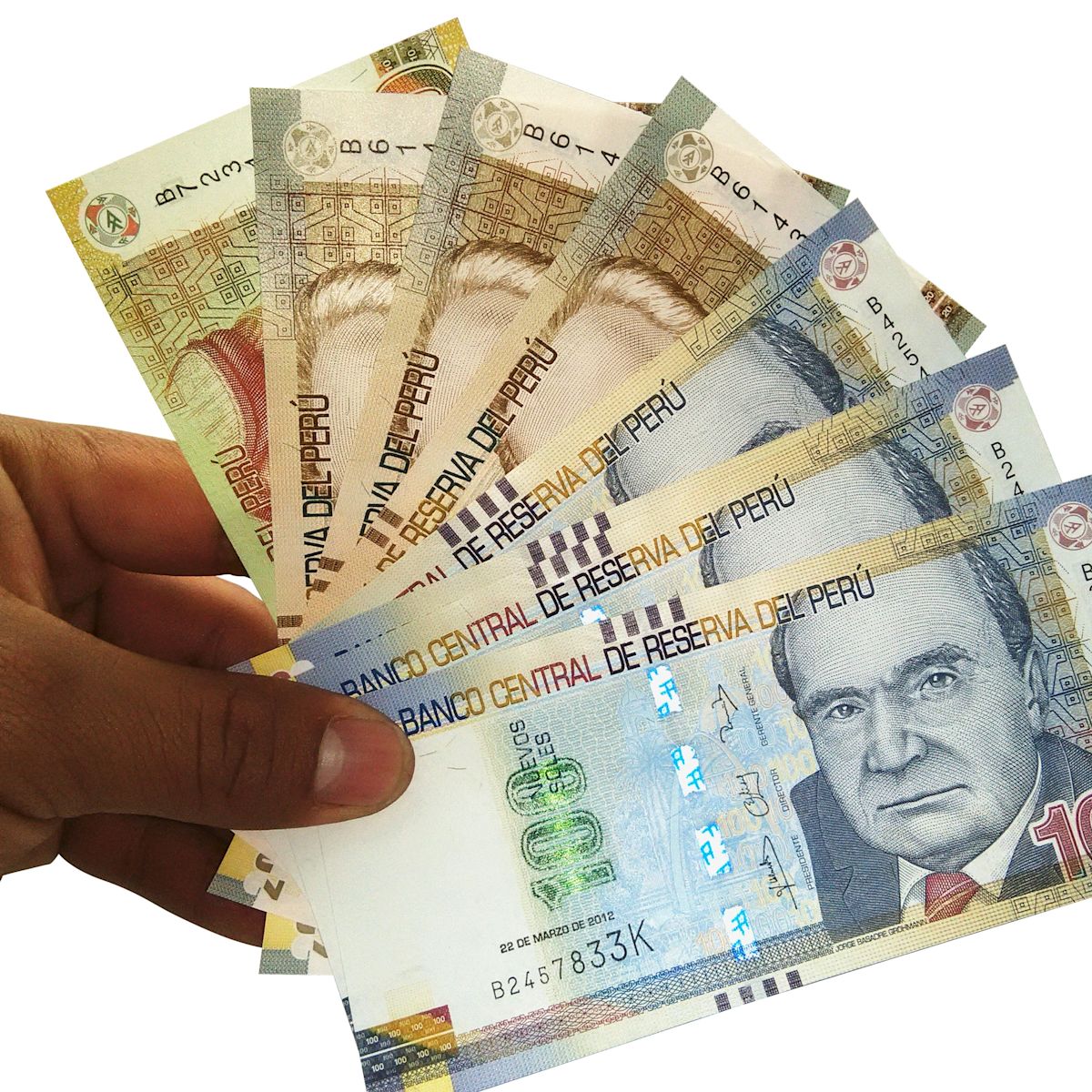 What to know about money when travelling in Peru
Nov 8, 2023
Reading time: 7 minutes
In this post we discuss all you need to know about money when travelling in Peru. We introduce you to the currency of Peru, discuss where is best to exchange and draw cash, which bank cards and apps are good options, and how to keep your money safe.
What is the currency of Peru?
The currency of Peru is the nuevo sol (s/), but it's often just referred to as the sol. As the currency works on a metric system, one nuevo sol consists of 100 centimes (cents).
The exchange rates between the nuevo sol and some of the world's major currencies as of April 2023 are:
| Currency | Exchange rate |
| --- | --- |
| US$1 | s/3.77 |
| €1 | s/4.17 |
| S$ | s/2.85 |
| £1 | s/4.72 |
Please visit xe.com for up-to-date exchange rates.
While you can occasionally make payments at places like luxury hotels and fancy restaurants in US dollars, you need to have nuevo soles when paying for almost everything else in Peru.
Banknotes and coins
The banknotes available in Peru are s/200, s/100, s/50, s/20 and s/10. The coins used are s/5, s/2, s/1, s/0.50, s/0.20 and s/0.10.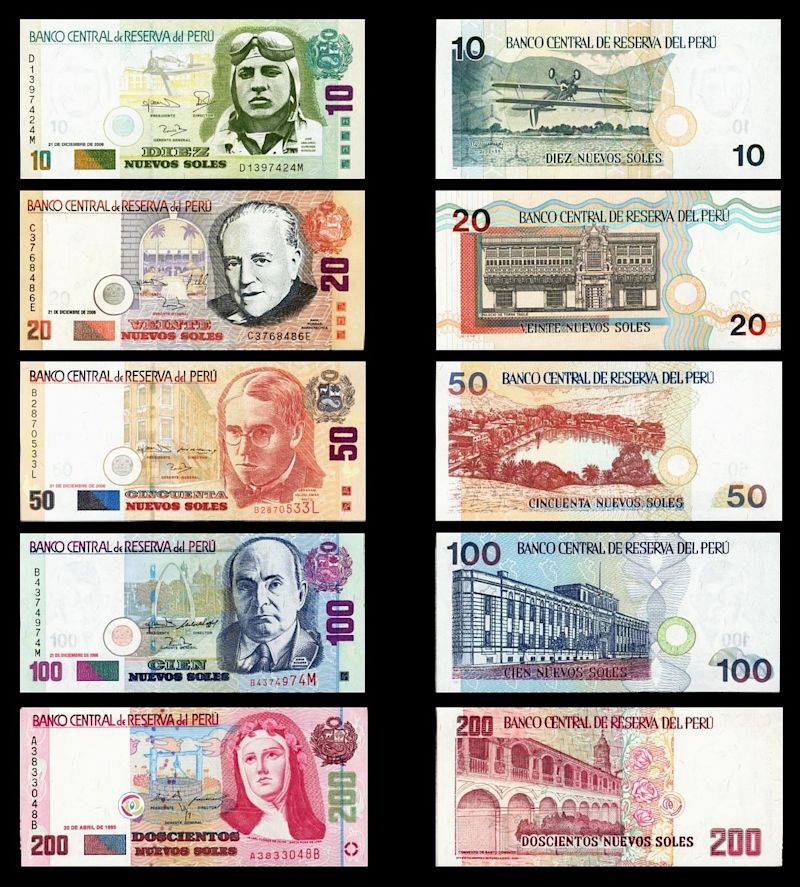 The banknotes used in Peru
Note that you may not be able to get change for the larger banknotes in small towns and rural areas.
Please note that you should always ask for your change to be in small bills as it can be hard to find change in small towns and rural communities. You should also not accept torn or otherwise damaged notes as they may not be accepted by vendors.
Where and how do I draw cash?
You have three options for obtaining cash once in Peru:
ATMs

Banks

Exchange houses

Money changers
Here's what you need to know about each one, including the fees charged for each exchange or withdrawal.
1. ATMs
ATMs are widespread in Peru and most are open 24 hours. So you shouldn't have an issue finding one, especially in cities and towns.
Look for ATMs attached to banks as well as inside pharmacies and shopping malls. ATMs that are inside are the safer option to help avoid anyone snatching your cash.
Visa is the most commonly accepted bank card at Peru's ATMs, but some also accept Cirrus/Mastercard and American Express. Both debit and credit cards are normally accepted.
You should be given the option to choose English at the start of your transaction.
You can usually withdraw either nuevo soles or US dollars from Peru's ATMs.
The issue with ATMs in Peru is that they charge a very hefty fee for each withdrawal. And this is aside from the fee your own bank charges you.
You therefore want to make as few withdrawals as possible, while still not carrying too much cash on your person. Also, many ATMs limit the amount you can withdraw per transaction, which can be annoying given the sizeable withdrawal fee.
With this in mind, if you're going to be in the country for a while, it'd be worth your while to look into other ways of obtaining cash.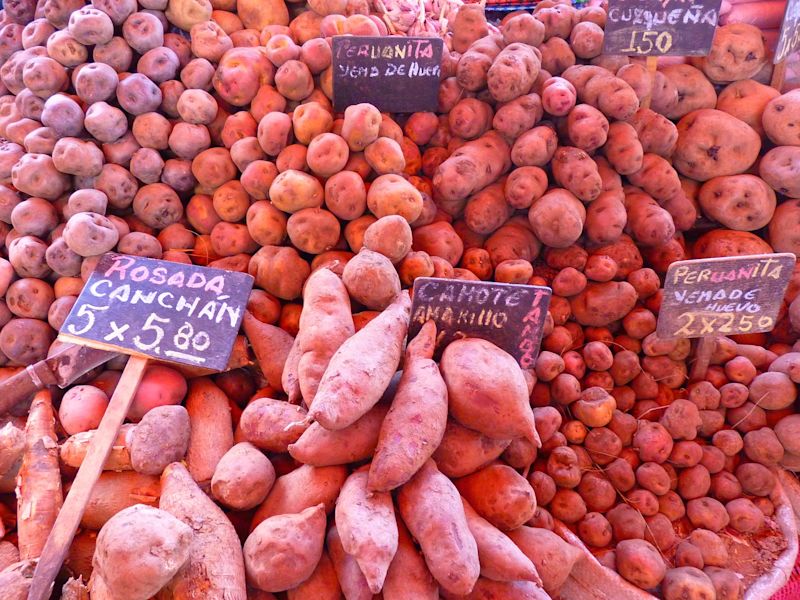 Rural Peru and places like markets often operate in cash only
Finally, note that sometimes an ATM won't give you money because it's run out or the network is down. So don't panic if your withdrawal request is declined – just try another ATM with a different service provider.
2. Banks
Banks in Peru are usually open on weekdays and Saturdays, and close over lunchtime. They're a reliable and safe place for obtaining cash.
Please be sure to alert your bank to your travel plans before leaving the country to ensure you won't have any hassles using your cards abroad.
3. Exchange houses
Exchange houses (known locally as casas de cambio) are another way to obtain cash, and they're also safe and straightforward. You will need your passport to make the exchange.
4. Money changers
Money changers are individuals who hover outside of exchange houses and near to ATMs, offering a currency exchange service. Some offer a very good rate of exchange, and so this is might be an option.
But please be wary when dealing with money changers. Firstly, while most do offer a legitimate exchange service, you need to evaluate for yourself the rate each one charges, as there's a chance they'll try to scam you.
Secondly, a street isn't a particularly safe environment for pulling out a wad of cash. Don't allow yourself to be rushed into anything, and be alert throughout the process.
Is it safe to carry cash in Peru?
Tourists are a soft target in many countries, Peru included. Please take the usual precautions when travelling aboard when it comes to your money and other valuables.
Don't wave around your cash, wallet, phone, camera and other valuables when in Peru. And don't wear fancy jewellery. When trekking, stow valuables inside your sleeping bag with you.
Rather be safe than sorry in Peru by keeping your cash and passport in a hidden money belt.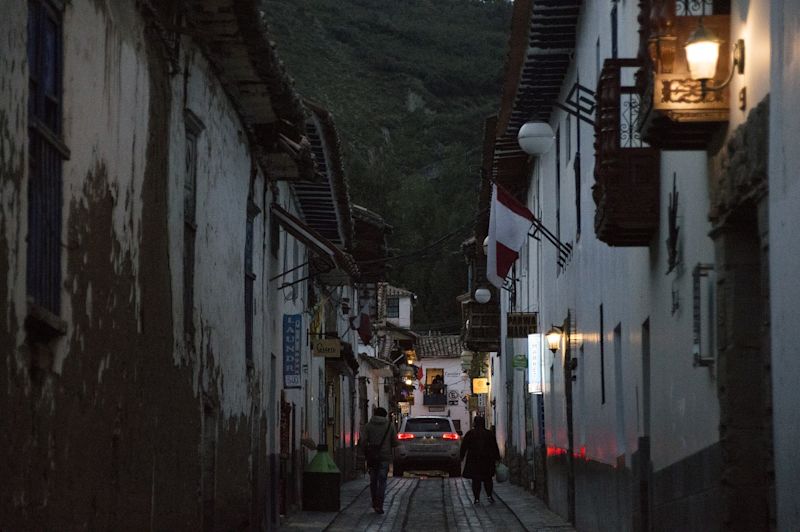 It's best to keep your money and valuables hidden when walking around in Peru
Finally, be aware that thieves sometimes operate in groups. One will aim to distract you, while the other slits your bag or purse, or just grabs it and runs off. Rather have your money and passport in a money belt or pouch that's hidden under your shirt.
If you really don't want to use a money belt or pouch, consider spreading out the locations of your money (some in a pocket, some in your bag, some in your bra, for instance) so that if you're robbed, not all of your money is gone.
Can I use my bank cards in Peru?
Credit cards (especially Visa) are accepted in upmarket and most midrange hotels, shops and restaurants in Peru's cities and towns. But you shouldn't rely on being able to pay with a card (tarjeta) once you leave the big centres.
One idea is to phone ahead for big payments like accommodation to ensure you can pay by card. If not, it's a good idea to obtain the cash before heading somewhere remote to ensure you won't come unstuck.
Can I use banking apps in Peru?
Yes, you can use banking apps in Peru.
Revolut, for instance, let you control your finances on your phone and – importantly – withdraw money (up to US$500) without incurring any withdrawal fees. So it's a very good idea in many ways, especially if you're going to be travelling in Peru for quite some time.
Just note that as with all cards in Peru, the more rural and remote you go, the less likely you'll be able to pay with Revolut or any other banking app.
Another popular option is to use a money transfer app like Azimo (for those in Europe) or Xoom (for those in the US). Using one of these apps, you can send money to Peru and obtain it from any Interbank store or ATM. Again, this is a more viable option in populous areas of Peru and not remote ones.
Can I use prepaid cards in Peru?
Prepaid cards let you put money on them before travelling and then use them in a similar fashion to a credit card, meaning you can use them at ATMs and to pay for items directly.
The benefit of a prepaid card is the absence of transaction fees. But you should check the exchange rate of each one to ensure a higher rate isn't negating the benefits of no transaction fees.
Some well-known and reputable prepaid card companies are FairFX, ICE, Travelex and Avios.
To end, the best advice we can probably give you about managing your money while travelling in Peru is to plan ahead. Alert your bank, have a payment system set up, and know how you will carry and protect your cash and other valuables. In this way you can travel with an unworried mind and simply enjoy your trip. 🤓