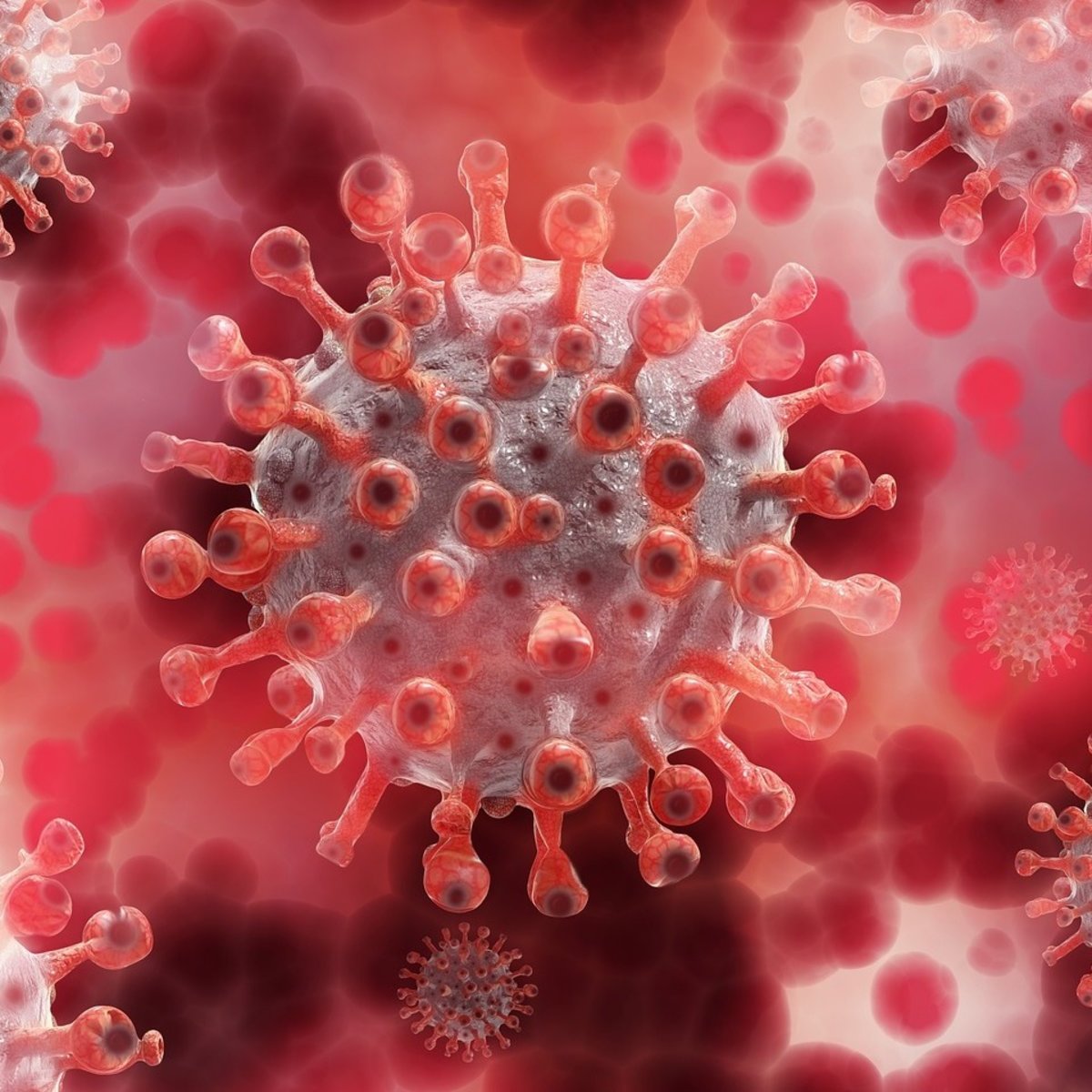 Can I climb Kilimanjaro during the coronavirus pandemic? (6 Dec 2021 update)
Dec 6, 2021
Mount Kilimanjaro is currently open for business. We explain the Covid-19 protocols that travellers to Tanzania must follow, as well as the precautions we take to keep you safe from the virus during your trip.
Tourism in Tanzania is a go – and Kilimanjaro is open for business. At Follow Alice we resumed the running of Kilimanjaro climbs ever since Tanzania reopened for tourism in July 2020. While there's naturally some extra admin involved when entering and leaving the country, we've found that overall clients have been travelling in and out successfully during the pandemic, and with relatively few pain points.
With the right help and advice, travel to Tanzania – and Kilimanjaro – is totally doable at this time, even with the newly identified Omicron variant in the mix. That said, there are some important precautions and quarantine rules in place that you need to know about. So please read on.
* We regularly update the information in this blog post to reflect the latest coronavirus-related news and developments pertaining to travel to Tanzania. But please always check the latest regulations as per Tanzania's travel advisory to ensure you're on top of every requirement relating to your travel plans. The Travel Bans website is also very useful for up-to-date information.

Group shot by Lava Tower on one of our fun September 2021 climbs
Tanzania's international travel rules
Everyone intending to travel to Tanzania should please read the following regulations very carefully.
All travellers are required to truthfully fill in an online

Traveller's Health Surveillance form

within 24 hours

before

arrival into Tanzania. We will provide you with details about how to best fill in this form before your departure to Tanzania. (Those travelling to Zanzibar must go to

this page

to fill in their health form instead.)

All travellers will be required to present a negative Covid-19 test certificate upon arrival. The only accepted tests are RT-PCR and NAAT. And they must have been conducted at a nationally approved or accredited laboratory.

Please note that your RT-PCR or NAAT must have been conducted no more than

96 hours

prior to your departure for Tanzania. This is a very important.

Everyone entering the country having come from or passed through a country of concern will be subjected to enhanced screening for Covid-19 infection, which includes a rapid test. The cost for the rapid test at an airport is US$10 (or US$25 in Zanzibar) and must be paid for by the traveller.

Those who test positive for Covid-19 will have to quarantine for two weeks at their own expense.

Nick and his mountain crew had Kilimanjaro almost to themselves on their July 2020 climb!
Please take careful note of the above three rules to ensure you don't have any hiccoughs in your travel to Tanzania.
Cost of Covid-19 tests in Tanzania
An RT-PCR Covid-19 rapid test now costs US$50 in Tanzania. It was previously $100. If you're travelling with Follow Alice, we'll happily arrange a test for you if you request it.
For those flying into Tanzania, an RT-PCR Covid-19 rapid test at the airport now costs just US$10 (it was previously $25). Those who travel into Tanzania via a land border, however, are not charged for the test.
You might like to read the Government of Tanzania's Travel Advisory No. 8 of 13th September, 2021. Zanzibar has its own Covid-19 testing and vaccination site, which you can visit here.

Martina and Benji at the start of their eight-day Lemosho climb with us in September 2021
Coronavirus testing near Kilimanjaro
If you require a Covid-19 test while in Tanzania, no problem. You can have a test done for about $50 at Selian Hospital in Arusha or Mawenzi Regional Hospital in Moshi (the two towns closest to Kilimanjaro).
The official turnaround time for tests results is 72 hours, but in our experience results come back within 24 to 48 hours. We'll happily advise you on how to plan your itinerary around this test.
We can organise testing for you!
If you're travelling with Follow Alice, we're happy to assist you in arranging a Covid-19 test in line with your schedule. You would simply need to chat to your trip manager for more information or to arrange this test for you.
Please note, however, that the onus is on you to request a coronavirus test if one is needed. This means checking with your airline and home country to see if a test result is required prior to travel (as well as the timeframes involved).
Coronavirus testing on safari
Doing a safari after your Kili climb? PCR testing is now available at multiple locations on the Northern Circuit.
At Follow Alice we most commonly make use of the Seronera Village Dispensary in the Serengeti. This is a private clinic and as such you cannot pay cash – you must make payment via a local Tanzanian bank. You'll therefore need assistance from your tour operator to organise this. For those booking a trip with us, we send you the relevant info before your trip so that we can make arrangements on your behalf for this.
This is Tanzania's Covid-19 booking portal should you wish to take a look.
Both Arusha and Moshi have hospitals where you can get a coronavirus test if you decide you need one
Safety precautions when travelling to Tanzania
The Government of Tanzania has put certain safety measures in place to help prevent the spread of coronavirus through the tourism sector:
All travellers are advised to wear a face mask that covers their mouth and nose (though this isn't mandatory).

Everyone is advised to sanitise their hands regularly – and properly!

You are given a Health Surveillance Form to fill in on the airplane.

Upon arrival in Tanzania, all travellers will have their temperature taken in the airport – those with symptoms of the virus will be taken to a government-sanctioned hotel for a 14-day quarantine (at your own expense).

Kilimanjaro climbers can also anticipate temperature checks at their local hotel and at the gates to

Kilimanjaro National Park

.
If you'd like to know more, please read the Government of Tanzania's Travel Advisory No. 8 of 14th Sept, 2021.

Clients celebrating a successful August 2021 climb with Kilimanjaro lagers!
Face masks and hand sanitiser
Please bring your own protective face masks for your time in Tanzania. You won't wear them on the mountain, as there's already limited oxygen. But it's a good idea to wear a face mask during your travels before and after the climb. Face masks aren't compulsory in Tanzania, but we do advise wearing them, in keeping with the recommendation set forth by the World Health Organisation.
While hand sanitiser is provided at most establishments and we provide it for you during our climbs, we still recommend having your own personal hand sanitiser that you carry with you at all times.

Claudia and Alex loved their August 2021 climb with us – and we loved hosting them!
Follow Alice's safety measures
Safety has always been a top priority with Follow Alice. Accordingly, all of our Tanzania lead staff have undergone specialised Covid-19 prevention training. And we follow all of the new standard operating procedures set out by the Tanzanian authorities in terms of Covid-19 prevention. These measures include:
Temperature checks

Mask wearing (not on the mountain, as breathing is already too difficult at high altitude)

Social distancing (especially on the mountain, when face masks can't be worn)

Regular hand sanitisation
Follow Alice climbers can be confident that we take all necessary precautions to protect the health of our staff and clients. Our cooks wear protective face masks when preparing your food. And we implement social distancing wherever possible – an easy thing to do when actually trekking!
Please take a gander at our Trustpilot score and reviews if you'd like to see what past clients who have travelled with us during the pandemic have to say.

Our Tanzania local leaders Robert, Kazi and Chris holding up their coronavirus prevention training certificates
Our amended booking policy
This year has been a real doozy! So much has been (and remains) up in the air, making travel somewhat difficult to plan. We want to enable you to book your adventure with confidence. With that in mind, these are our assurances in terms of all existing and new travel bookings …
1. Flexibility
For all bookings, we've reduced the number of days before your departure that you must give notice in order to make changes. Our notice period was initially six weeks, but now it's just three weeks. This means you can change your trip, for any reason, up to three weeks before your scheduled departure date. No hassle, no questions asked, and no charge. If you choose to amend your booking, you can select any new departure date. We're very flexible, and will work on a case-by-case basis to ensure the best solution is found for you!

The Follow Alice campsite on an October 2020 climb – the mountain is still relatively quiet at the moment
2. Support from your trip manager
Your dedicated trip manager is always on hand to help with any questions you have prior to your trip. We want you to feel confident and safe before leaving for your trip. Your trip manager is always up to date on local travel regulations and restrictions, and so is equipped to guide you through your travel process as smoothly as possible.
3. Reduced booking deposit
To give you even further confidence to book, we've reduced our booking deposit amount by half. It was $500, and is now just $250.
4. Financial protection
Rest assured that your money is protected when you make a deposit with Follow Alice. We don't sub-contract, which means that the money you spend with us, stays with us.
5. Small groups
Our travel groups are always small. This offers security, access, camaraderie, and a better connection with your destination. For social distancing efforts its a real plus. If you want it to be just you and your mates, chat to us for more information about making your trip private!
6. Want your own room? We got you!
If you're joining one of our small group trips on your own, good on ya! Solo travelling is all the rage right now. It's up to you if you want to have your own room or share with someone else. If you do opt to share a room, your roommate won't change for the entire journey to support social distancing efforts.
As always, please feel free to chat to us at any time! We'd love to connect with you and talk adventure travel.

We look forward to seeing you on the mountain!