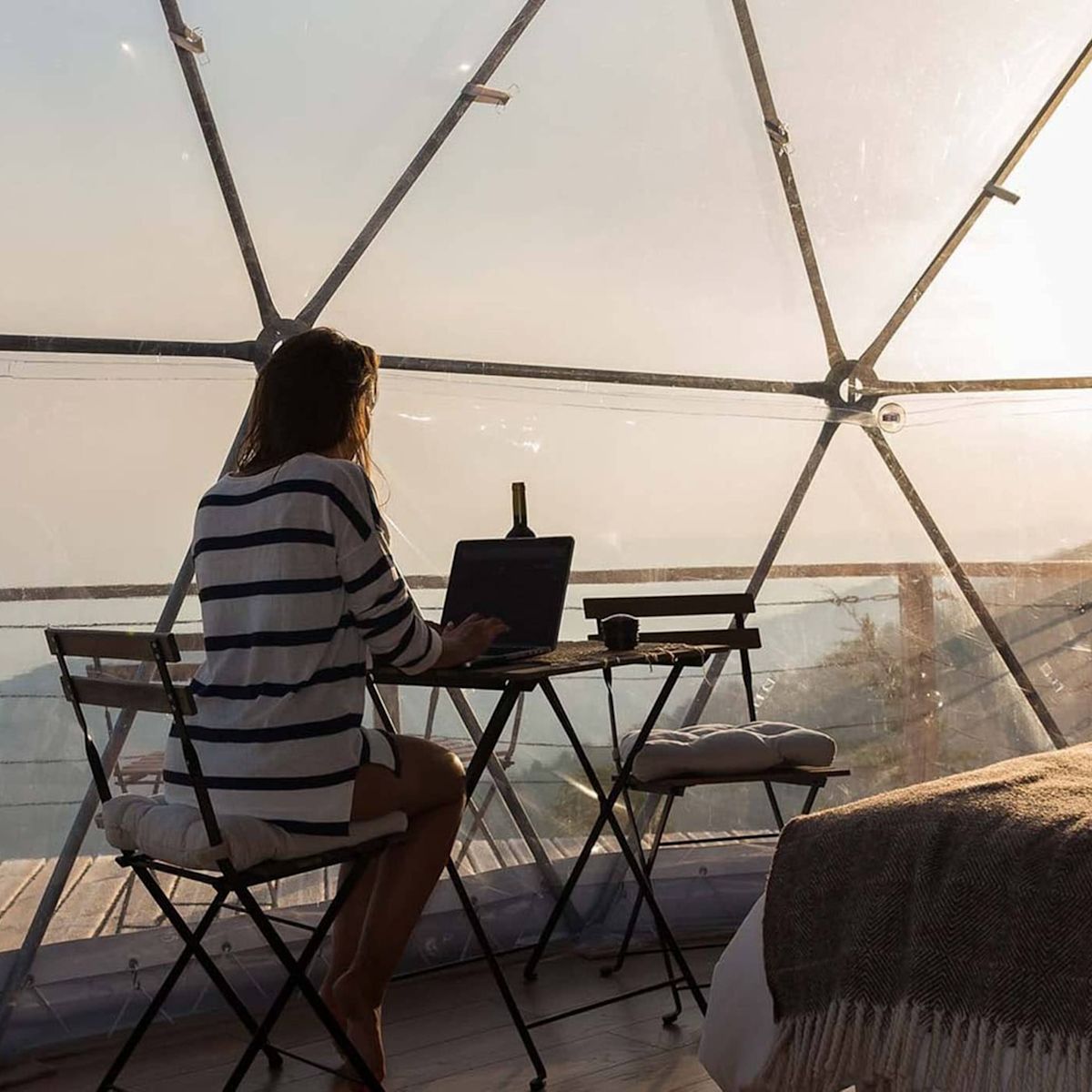 Become a Follow Alice travel ambassador
Aug 16, 2022
Reading time: 10 minutes
Do you love to travel? And do you work social media like you were born with a phone in your hand? If so, you've probably wondered about ways to make your passions work for you. We might have just the right offering for you!
August 2022 update: Please note that at present we aren't recruiting further ambassadors.
---
Those who become a Follow Alice travel ambassador earn travel credits by promoting their adventures online!!
You need more info than that, of course, so let's chat about ...
The mission

The idea

The work

The benefits

How to apply
The mission
Our mission as a company and team is to build a global community of friends based out of our clients, business partners and travel ambassadors.
We're passionate about beautiful places, but even more so about beautiful people. After all, a journey is best measured in the people we meet, not in the miles we travel. You think so too?? Then hey, you're just the person we're looking for! We invite you to become part of the FOLLOW ALICE FAMILY.
We're passionate about special places, but even more passionate about special people.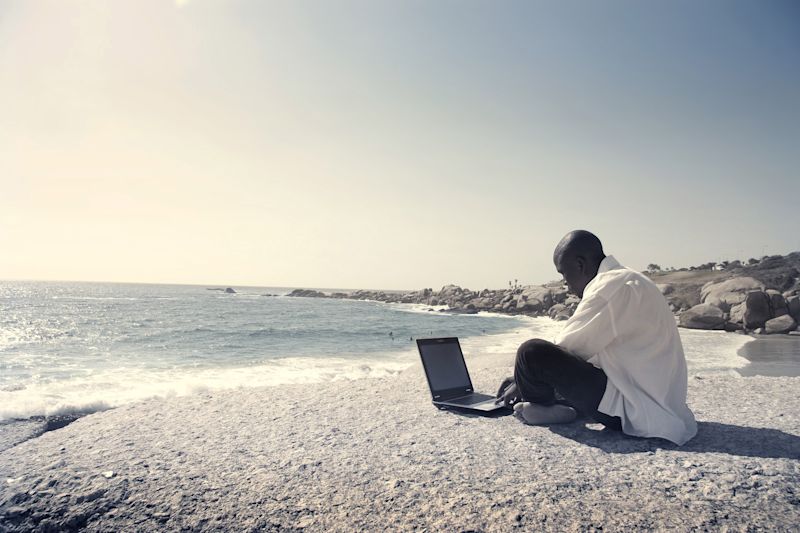 Digital nomads make for perfect Follow Alice travel ambassadors
The idea
Ambassadors are key players at Follow Alice. Our business is founded upon word-of-mouth marketing, and being a travel ambassador is really as simple as recommending a friend.
Over 80% of buyers, according to Nielsen, say that they trust recommendations from people they know above all other forms of advertising. In other words, we could spend lots on telling everyone about how great we are at Follow Alice (because ya know, we're pretty amazing 😜), but that would never top word-of-mouth references.
So basically, we want to invest in you (rather than advertising tools such as Google or Facebook) to spread the brand. In return, you receive travel credits from us which make it more affordable for you to continue to travel!
You help us by spreading the Follow Alice word to family, friends and your networks. In turn, we provide you with a credit (worth $100) for each referral that turns into a sale. We get clients, and you get money to spend on travelling. And it requires minimal effort on your part. Win win!
Promote Follow Alice whenever it suits you, and we reward you for it!
NOTE: you are not a salesperson!!
Apologies for the shouting. Just needed to get that out there. So, now we've got your attention, we would like to reiterate this point. The idea of this ambassador programme is not for you to be a salesperson. We don't want you to sell the trips. We simply want you to chat about us and send people our way. That's your job done. Leave the hard sales work to us and our local experts.
We don't want you to sell the trips. We want you to simply chat about us and send others our way.
Ambassador dashboard
Our ambassadors also don't need to scribble down names and figures in a notebook, either. We've created an ambassador dashboard so you can easily keep track of your referrals.
So, in summary, by becoming a Follow Alice ambassador you will:
Earn rewards by directing your friends and network to look at our trips.

Store all your efforts in your very own ambassador dashboard so you can see what's what at a glance.

Effectively have your own little side hustle (hosted on our website).

Put in exactly the amount of effort that suits you, and earn travel rewards accordingly.
Take a loot at the example ambassador dashboard below ...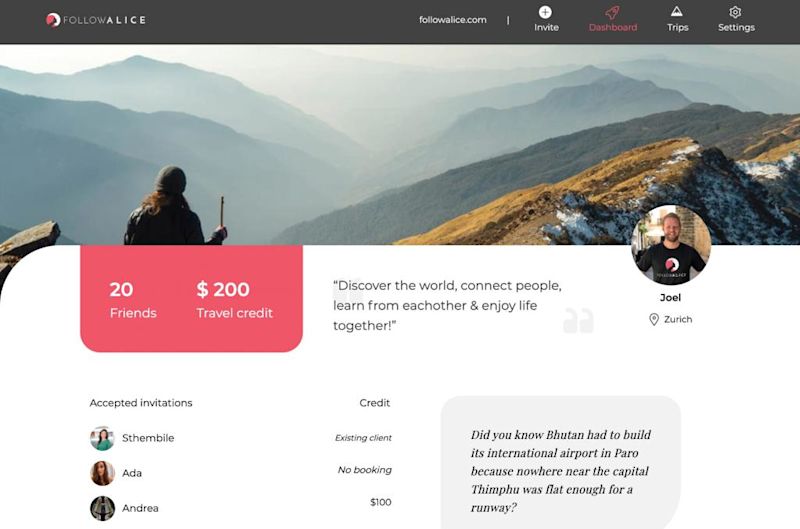 Keep track of your referrals on the online ambassador dashboard
The catch
Just kidding! There's no catch. 😄 Bet you were waiting for one, though?
We

want you to be part of our community and refer potential clients to us.

You

want to be part of our community and earn travel credits.
We're basically a match made in heaven!
The work
1. Spread the word
Speak about Follow Alice to your friends, family and online networks. Let them know who we are and why they should follow us on an adventure!
2. Share your ambassador links
Create unique ambassador links on your dashboard and share them anywhere and everywhere. Check out a couple of existing ambassadors' Insta accounts below as examples of how to use your links.
3. Refer them to us
Your sister wants to go gorilla trekking? Your friend keeps staring at pics of Sri Lanka? Send them to us! Your job isn't to sell the trip – you simply send them our way. You earn $100 for each referral that turns into a sale!
I feel at home with Follow Alice. I suppose it's the personalised connection, non-hard-selling marketing approach, openness, adventure seeking, go local approach that are all motives for me to become an ambassador.
– @keepitirie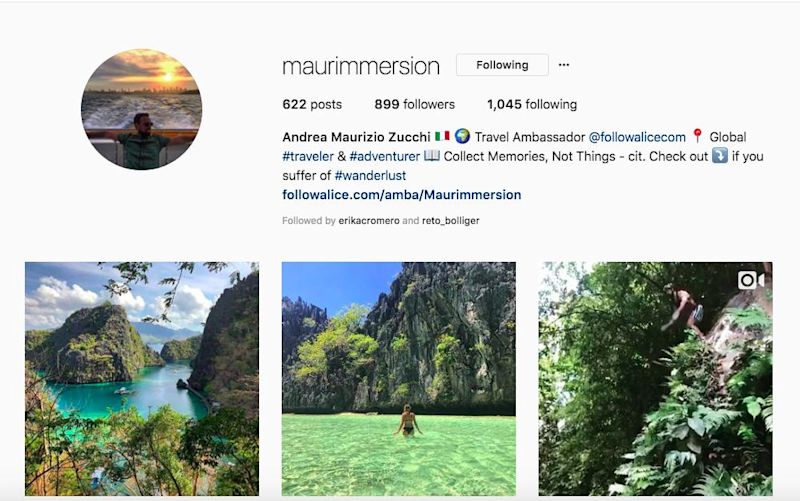 Andrea is a great ambassador and an even better friend!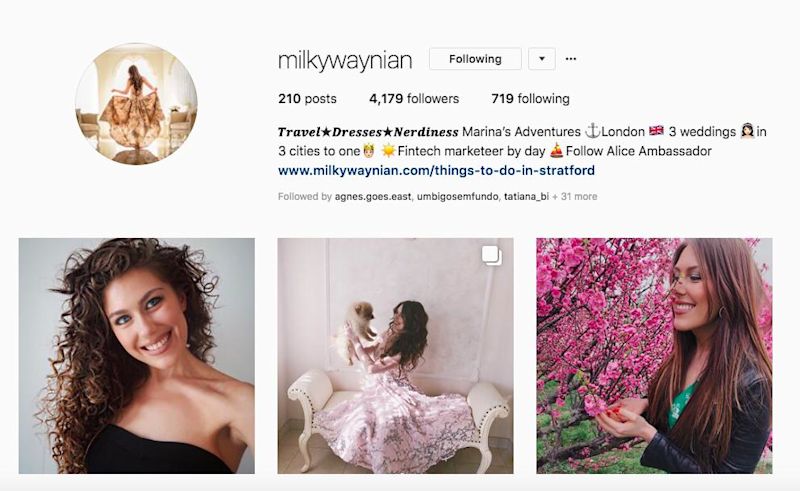 Marina was one of our very first ambassadors 😀
The benefits
We've identified as many as seven benefits to becoming a Follow Alice ambassador:
Travel and develop tours with us

Come along on the Follow Alice community retreat

Promote your own content and projects via Follow Alice

Enjoy complete freedom in how you promote us

Add your ambassador status to your CV

Earn Follow Alice travel credits

Be a part of something awesome
1. Travel and develop tours with us
We're developing new and unique adventures all the time, and invite our travel ambassadors to assist with their development. As an ambassador, you can travel with us in so many ways:
Got an idea for a trip? Let's go explore and develop something together. 💪🏾

Benefit from preferred ambassador rates on all of our packages.

Earn enough commission to pay for an adventure with us. 💸

Go on your own holidays and let us promote your content on our channels.

Join in on one of our community retreats (more about this in a moment!).
I started off as an ambassador in 2017 because I love to travel to new places every year. Now I am currently working with Reto and rest of the team to develop a Follow Alice trip in the Philippines. Exciting stuff!
– @maurimmersion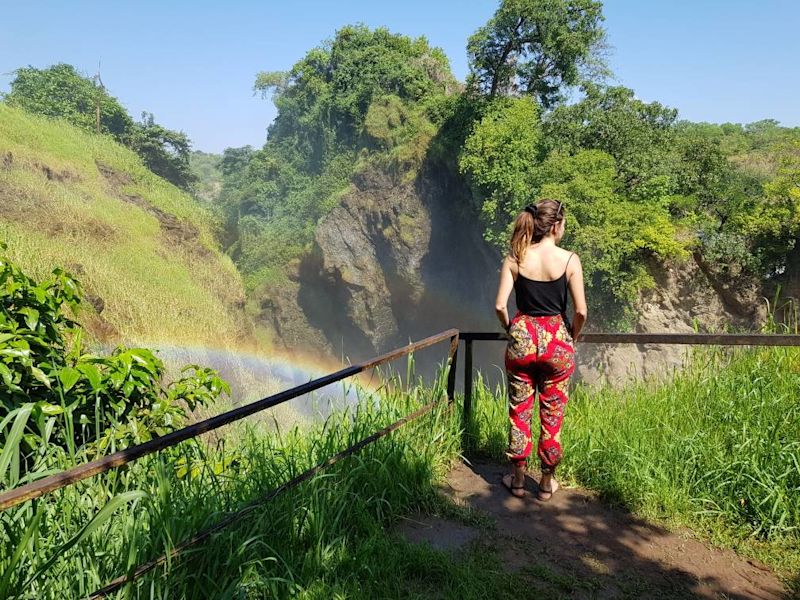 Tell your friends about the wonder of travel and be rewarded by us
2. Come along on the Follow Alice community retreat
The inaugural community retreat was held in magical Morocco. 🇲🇦 We climbed to the summit of Mount Toubkal (4,167 m), the highest mountain in North Africa. We also explored the colourful souks of Marrakech, went quad biking in the desert, tried our hand at some local dances, and ate lots of delicious local food. Our community retreats are all about travelling with friends – old and new – and celebrating the amazing people that make Follow Alice tick. As an ambassador, you are, of course, invited to all of our community retreats. Maybe even be part of deciding the location of the next one??
3. Promote your own content and projects via Follow Alice
Are you a writer, blogger, artist or photographer? Do you have a project that you would like promote? Or are you raising money for a beloved charity? We encourage our ambassadors to contribute articles, blog posts and images for our website, social media and marketing materials. When you provide us with amazing content (the only condition being that it fits with our brand and values), we plug and promote you as much as we can in return. You are our partners and we're invested in your success. Let's help each other.
I travel for work, visiting the most amazing places. Now I can inspire others and travel even more. Brilliant!
– @josefinafontana
4. Enjoy complete freedom in how you promote us
We're your friends, not your boss. When you sign up as an ambassador, you can work whenever, wherever, and as much or as little as you want. There are no commitments. We simply provide you with the tools to do what you love, and earn some money and travel credits in the process. And because you're pretty much doing the work already, it won't feel like you're doing much extra! Talk up, promote and refer to Follow Alice on your own schedule, and when you refer a potential client to us, we'll thank you in rewards.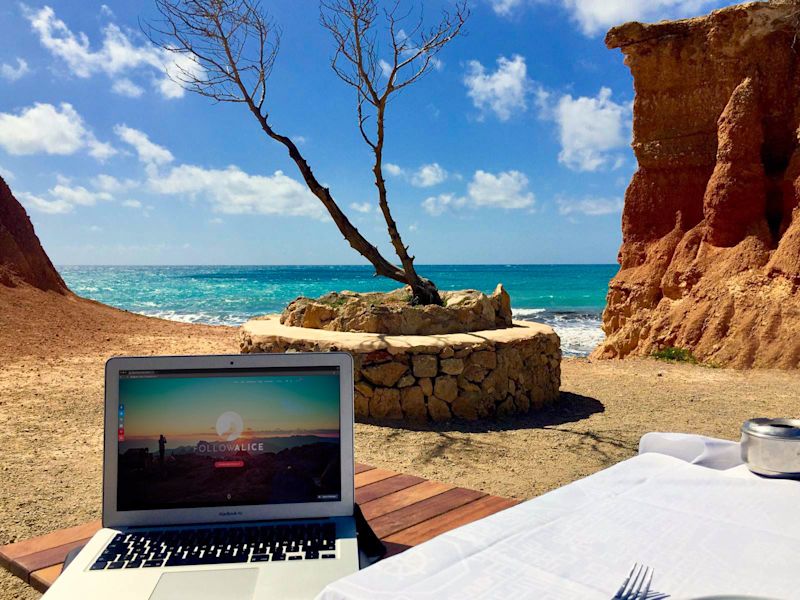 Work from anywhere! Here our local leader Stefano was working on the beach in Ibiza
5. Add your ambassador status to your CV
Employers nowadays are looking for far more than just your work experience and qualifications. They want to see that you're a well-rounded person with life experience. What better way to demonstrate this than by adding "Follow Alice travel ambassador" to your CV and LinkedIn profile? And what a great talking point at any interview! Oh, and we're more than happy to provide you with a written reference too. 😀
As an entrepreneur myself, I aim to constantly surround myself with curious, young people who inspire me.
– @nina_clark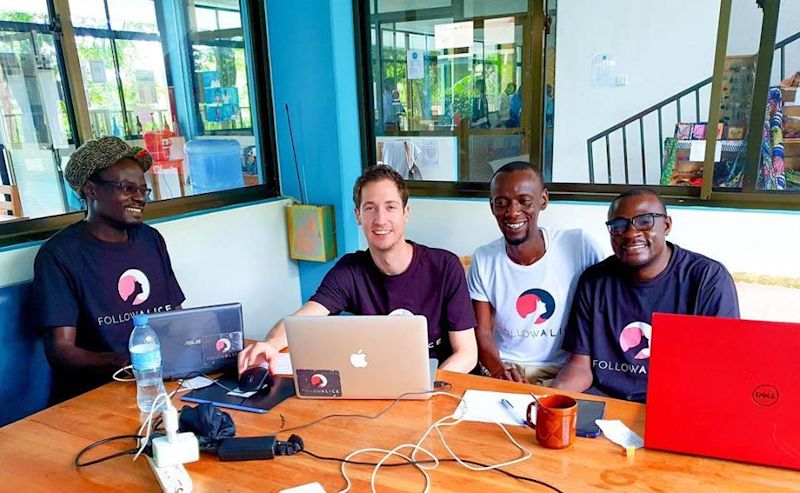 Everyone involved with Follow Alice is part of the family, from our Ambassadors to our local leaders and guides
6. Earn Follow Alice travel credits
Let's face it, you're going to be telling everyone about your amazing adventures anyway – so why not get paid for it?! And yes, you do get paid – in travel credits. When your friends and followers book a Follow Alice trip using your personalised code, we thank you for your hard work with a $100 travel credit! Got any questions about how this works? Get in touch with us – we're happy to chat about it all.
I referred and sold enough clients to fill a whole boat on the 2018 sailing week – that means I got my place for free! I also joined the community retreat in Morocco and it was so much fun, new memories and new friends!
– @joel.adventures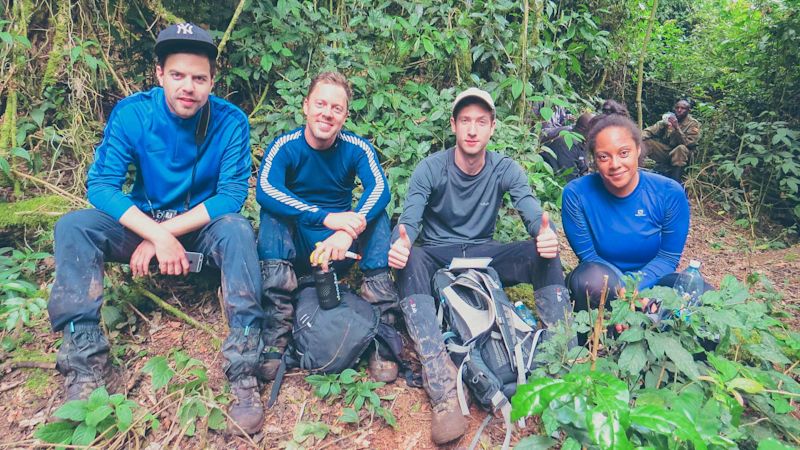 Join Follow Alice and make a bunch of new friends, like the gang here in Uganda
7. Be a part of something awesome
Already, our young and passionate start-up is working with over 120 travel ambassadors from 35 different countries. When you become an ambassador, you become part of a global network of people who love travel as much as you do. this network includes our team, local experts and guides, clients and investors. So you join a growing community of friends who all have a creative passion for our brand!
I was one of the first Follow Alice ambassadors back in 2017 and I really feel like I've become one of the family. I have been sailing with the team in Sardinia and my brother is climbing Kilimanjaro in June. A real family affair!
– @milkywaynian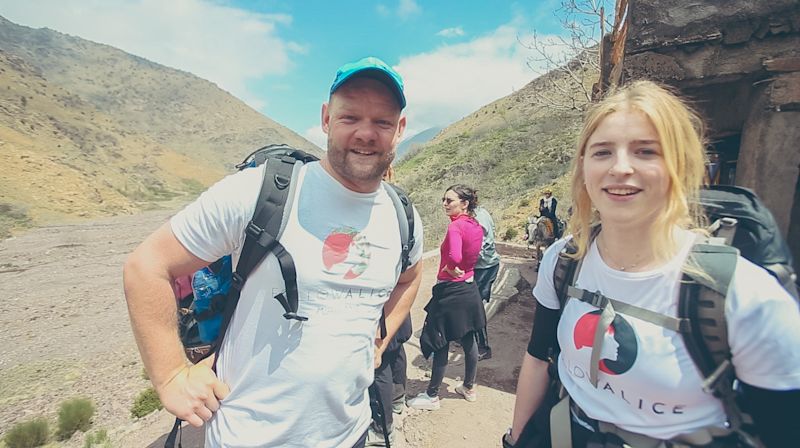 Follow Alice is a community of friends
How do I apply?
Convinced? Does this ambassador thing sound like the perfect opportunity for you? In order to get started, all you have to do is get in touch and we'll send you an application form. Once we've received your application, we'll review it. If we think you would fit into our community, you'll be invited to join us in a brief online ambassador call.
In the call, we'll get to know each other and you'll be given the opportunity to ask any questions about the programme. If we're happy, and you're happy, you're in! You can begin to access the great advantages of being a Follow Alice travel ambassador!
So what are you waiting for? We can't wait to meet you. 😀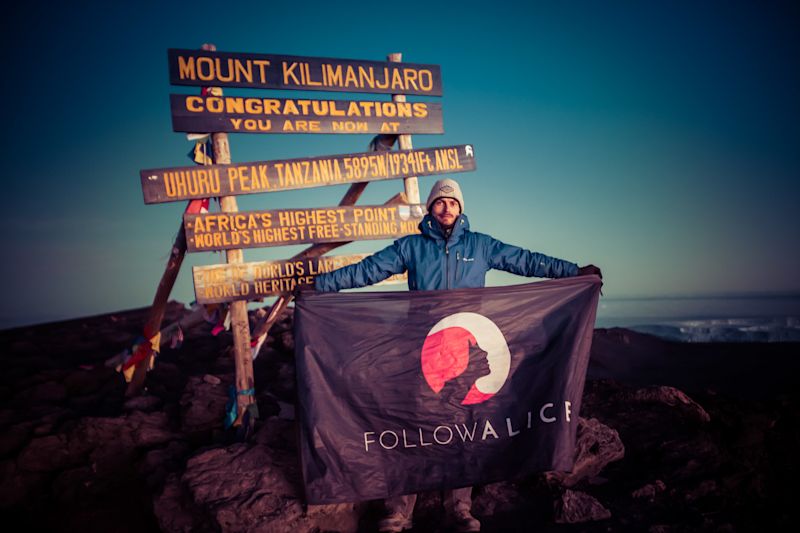 Ambassador Dan flying the Follow Alice flag at the summit of Mount Kilimanjaro!