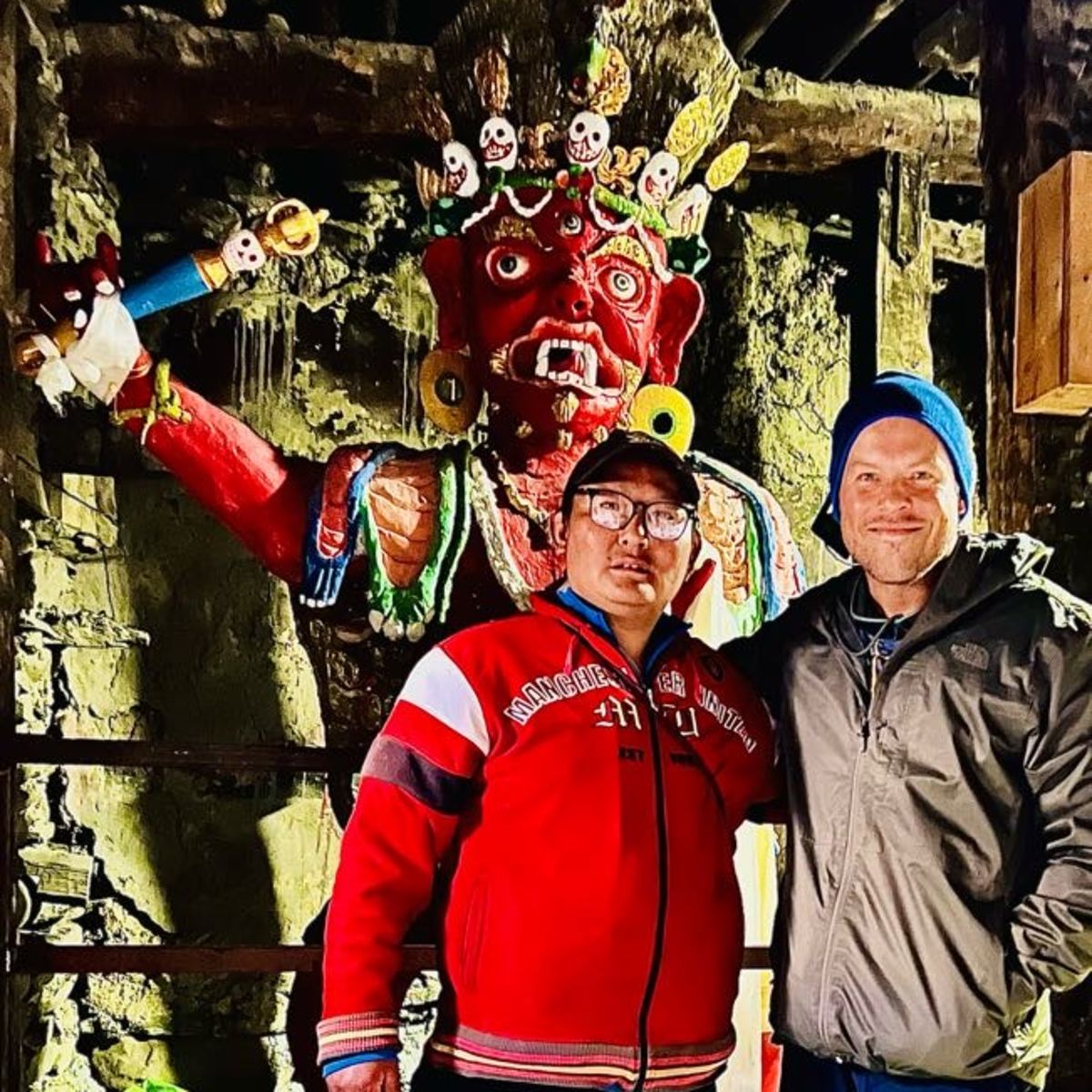 2023 update: Trek guides are now compulsory in Nepal
Mar 10, 2023
Reading time: 2 minutes
This year is seeing a big change in the Nepal trekking scene. From 1 April 2023, independent trekking is banned. All trekkers must now be accompanied by a registered guide. Here are the reasons why, and the details you need to know.
While we've always thought that an experienced local guide is an absolute asset on a Nepal trek, it's never been compulsory to use the services of one. Until now.
As has been widely reported, as of 1 April 2023 solo trekking in the mountains of Nepal is banned. You will only be allowed to trek in the company of a licensed guide.
From 1 April 2023, solo trekking in Nepal is out. Guided treks are the way forward.
The reason for the change?
Maniraj Lamichhane, director of Nepal Tourism Board, said:
This decision has been made for the tourists' benefit. While going on solo treks, tourists often get lost and might face insecurities. In order to mitigate that we have come to the decision to put a ban on solo treks. Starting from April 1, guides are mandatory for adventure tourism.
In fact, every year several independent trekkers go missing and need to be rescued.
The new policy also aims to create more jobs in the tourism sector.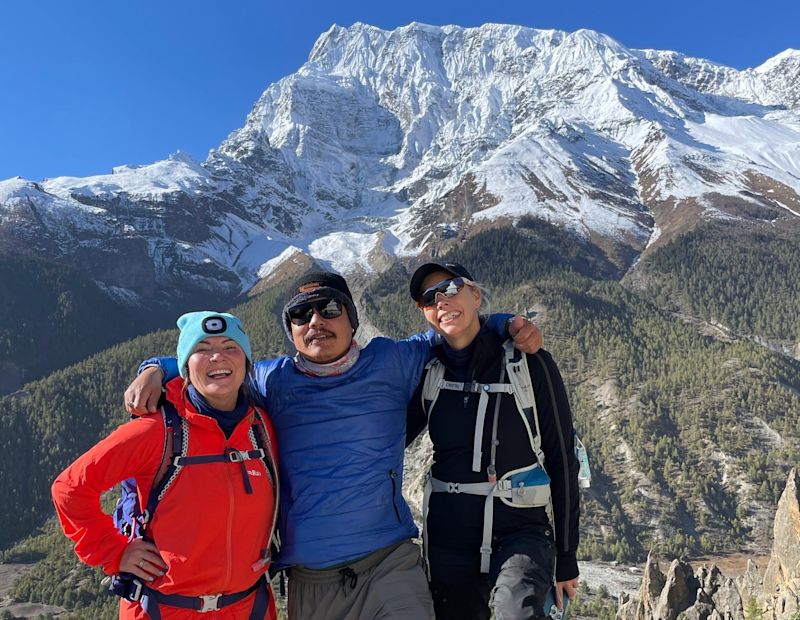 Our clients Vonie and Amanda with their Annapurna Circuit guide
Unsurprisingly, the move hasn't been without contention. Nepal hosts tens of thousands of solo trekkers each year, and the use of guides may deter some with strict budgets.
No TIMS card, no guide
Every visitor to Nepal wanting to go trekking will also need to purchase a Trekking Information Management System (TIMS) card. You can learn more on this matter in Nepal trekking permits and fees (2023).
Note that you won't be allowed to hire the services of a trek guide without a TIMS card.
Finally, trekkers can hire a guide on their own, or use a tour operator who will assign them a guide.
Trek guides offer many benefits
At Follow Alice we personally love our local guides.
They're knowledgeable and experienced folks who ensure our clients:
stay safe

don't have to deal with annoying admin

stay motivated and encouraged when bodies and spirits are flagging

gain insights into local nature and culture

have a fabulous time!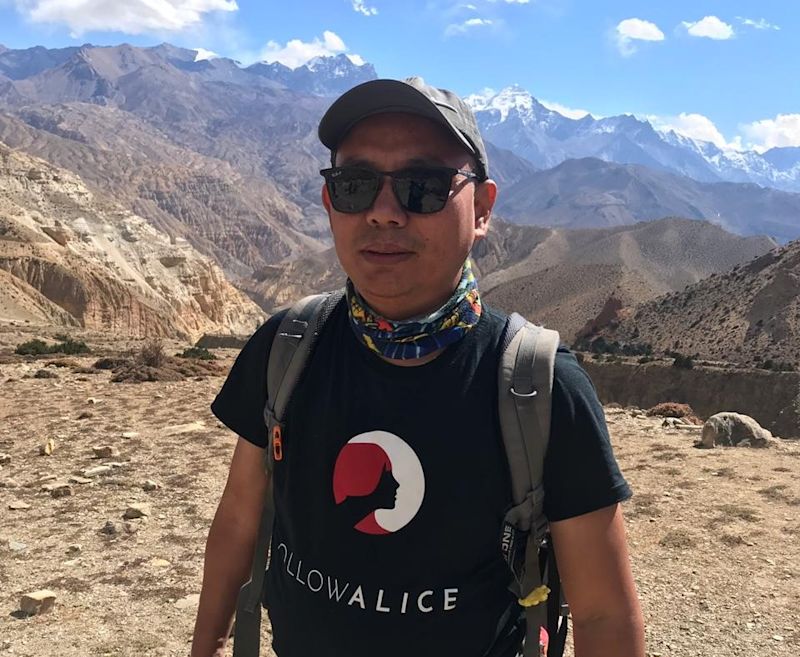 Sonam is one of our super capable Nepal guides
If you'd like to know more about trekking in Nepal, please check out our Nepal trekking guide.