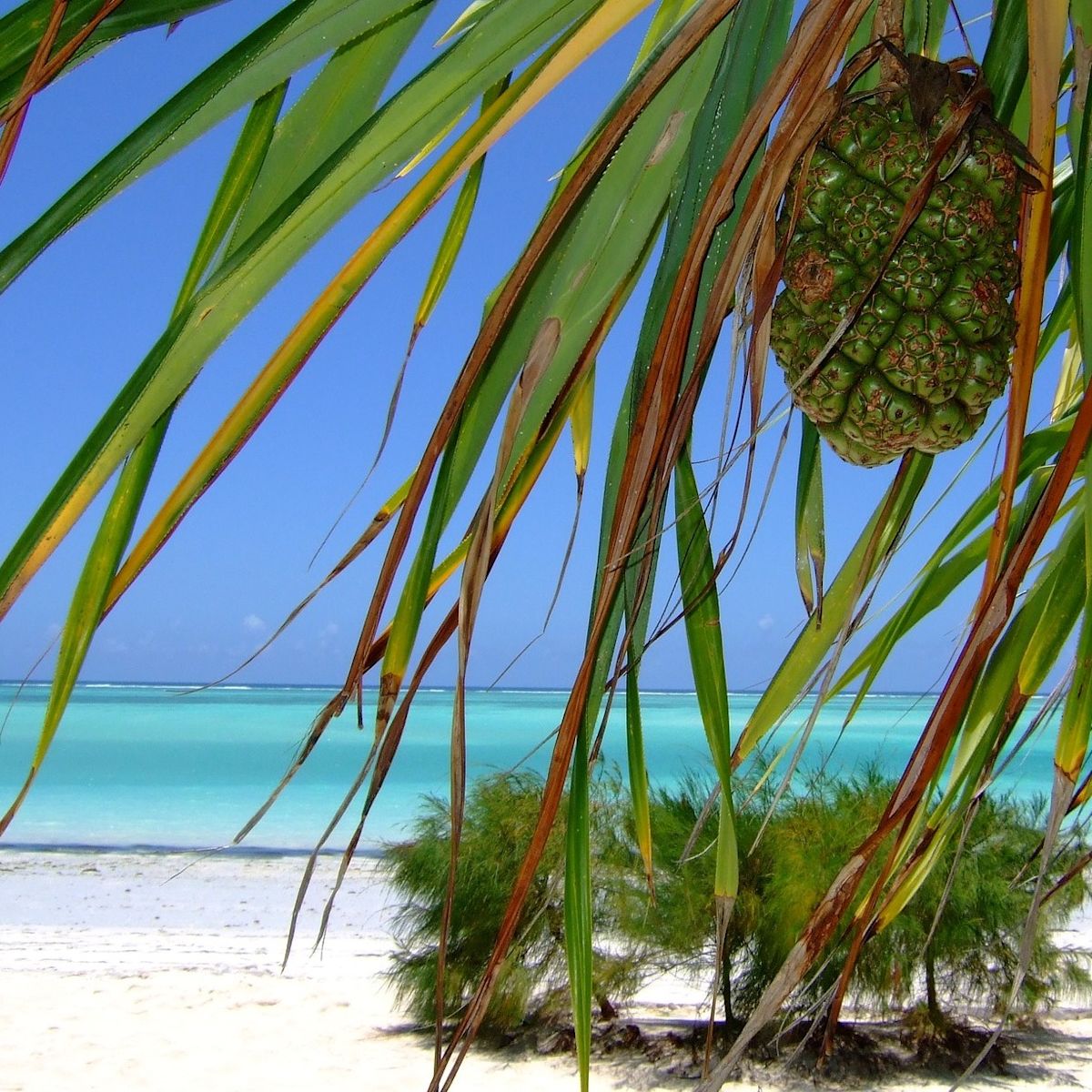 Your 2023 Tanzania travel questions answered
Nov 30, 2022
Reading time: 13 minutes
Do you know what airport to fly into for your Tanzania vacation? What the currency is? How to obtain a visa? Or what adapter to bring for your tech gadgets? We have the answers to these questions and more to help you prepare for a Tanzania adventure!
Every overseas trip requires some research and admin, but they don't have to be a headache! We've put together a list of the commonly asked FAQs about travel to and within Tanzania, and our answers to them, to make life simple for you. 🙂
How do I apply for a Tanzania visa?
Purchasing your visa upon arrival is standard.
The tourist visa is valid for 90 days and the cost is $50 for foreigners, $100 for US citizens. That said, roughly 50 countries from around the world are exempt, including South Africa, India, Hong Kong, Singapore and Brazil. For the full list of exemptions, please go here.
For those in need of a visa, note that you'll be given an entry form on the plane to fill in. When you land, an immigration officer will look over your passport and entry card, then ask about your accommodation and departure date, before sending you to the cashier's window.
Once the cashier receives your passport and payment, you'll be asked to wait in a designated area. After processing, they'll call your name, return your passport (visa stamp in place), and provide you with a receipt. Your new tourist visa is good for one year, but you can only stay in the country for 90 days at a time.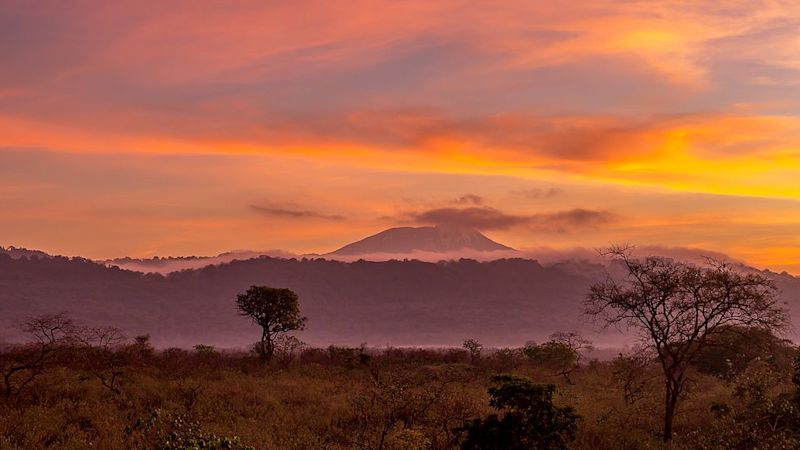 Mt Meru rising above Arusha National Park in northern Tanzania
What vaccinations do I need for Tanzania?
There are no mandatory vaccinations for entering Tanzania. The only exception is proof of a yellow fever vaccination if you're coming from a country with a known yellow fever epidemic.
That said, to ensure your health whilst travelling abroad you should have the following vaccinations: typhoid, TDP, varicella (unless you've had chicken pox), and Hepatitis A and B. If you're an adventurous eater, you might want to add cholera to the list.
Tanzania is in a malaria zone, as shown in the map below. That said, malaria isn't an issue in all parts of the country. But you might want to consider using anti-malaria medication. If so, please order enough to be able to continue taking them seven days after returning home.
All good accommodations where mosquitoes are an issue provide you with netting around your bed.
Finally, your doctor may recommend a rabies shot – a series of two doses over a four-week period – if you plan on caving or working with animals.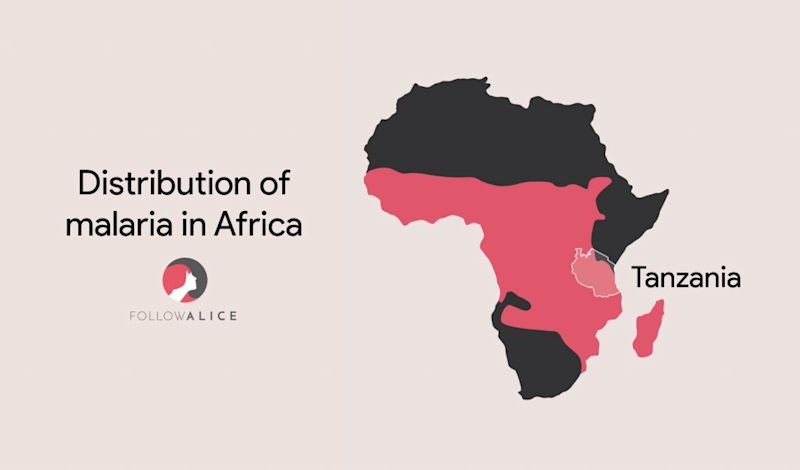 Map showing extent of malaria in Africa
Insect repellent and sunscreen
Please bring enough insect repellent and sunscreen for the trip. You're heading to a country just south of the Equator, and so it can get very hot. It's not easy to find insect repellent and sunscreen in Tanzania and, when you do, they're pricey.
Whilst on safari, you need to protect yourself from tsetse flies. These flies can transmit African trypanosomiasis, also known as sleeping sickness. It's best to wear light-colour clothing; tsetse flies are attracted to dark colours, especially shades of blue. Unfortunately products containing DEET usually don't discourage tsetse flies from biting, so try to find a natural insect repellent containing eucalyptus oil.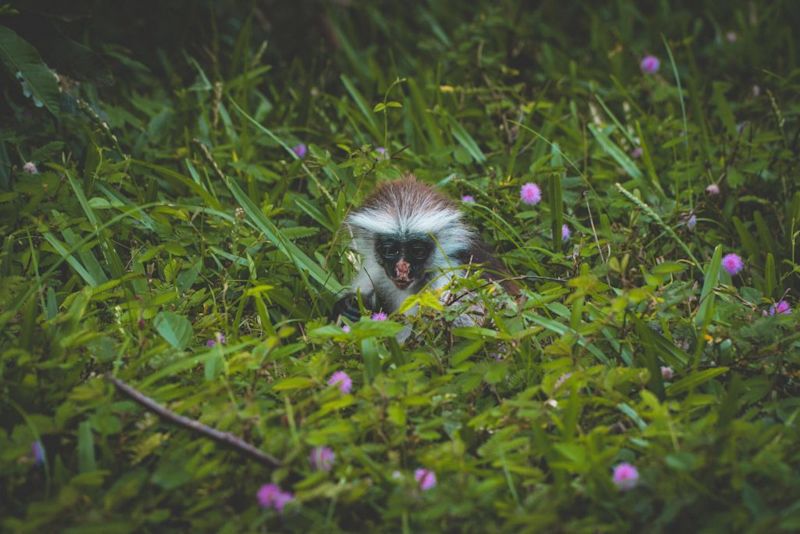 A lil red colobus monkey in Jozani Forest, Zanzibar
What currency do they use in Tanzania?
The official currency in Tanzania is the Tanzanian shilling (TZS). It's illegal to purchase Tanzanian shillings outside of the country. Most tourist areas accept US dollars as payment (in fact, dollars are sometimes even preferred over the local currency). But please ensure your US dollars were issued after 2006, otherwise they won't be accepted. Tipping in dollars is also welcomed.
In 2022, €1 equates to roughly 2,560 TSh, and $1 is roughly 2,315 TSh.
There are ATMs in most cities and towns, but these can be unreliable. Don't expect to find ATMs in national parks. There's usually a withdrawal limit of TZS 400,000 (around $170) per transaction at ATMs, and please note that the withdrawal fee on foreign cards can be hefty.
If you want to exchange any Tanzanian shillings back into dollars at the end of your trip, this will need to be done before you leave the country.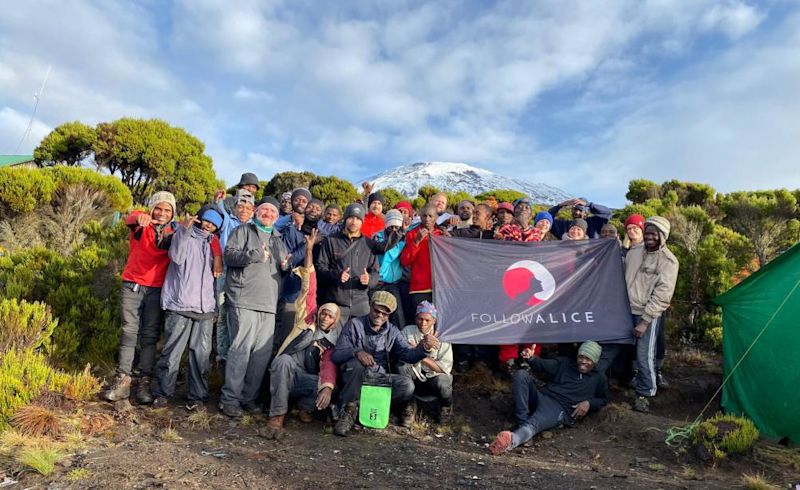 One of our Kilimanjaro climbing groups
Tipping in Tanzania
Finally, please remember to bring cash along with you to tip when climbing Kilimanjaro or going on safari. Tipping on Kilimanjaro is expected, and so you should factor this into your budget before departing. It's also customary to tip your safari guide – plan on $40 per car per day (so the more of you there are, the cheaper your contribution to the total tipping amount). You only tip at the end of a trip.
In fact, it's worth noting that Tanzania has a strong tipping culture in general. There's a communal tip box in all hotels and lodges, and the money is evenly distributed among staff. Wages are often not really sufficient, as it's expected (and hoped) that one's tips will bring up the total nicely.
It's important to factor tipping into your budget planning, as these can add up, especially on longer trips.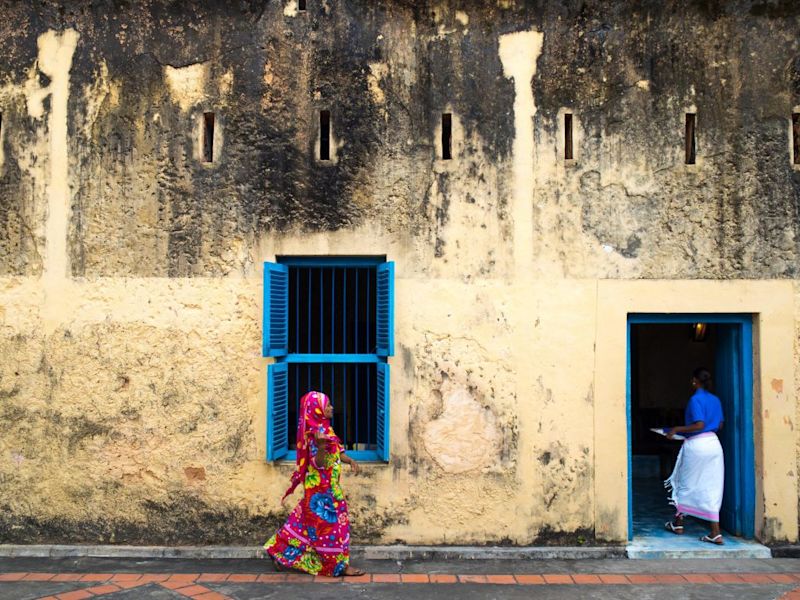 A lady in a colourful getup on Changuu Island, Zanzibar
Where should I fly to in Tanzania?
The three international airports in Tanzania are in Dar es Salaam, Arusha and Zanzibar. There are many other airports, as well as airstrips, that one can use for travel within Tanzania.
Julius Nyerere International Airport (DAR) in Dar es Salaam
This airport is on the east coast. It's the biggest airport and you may need to fly here and then catch a connection to one of the smaller ones. This airport makes the most sense if you're heading to west, central or southern Tanzania.
Kilimanjaro International Airport (JRO) near Arusha
JRO is just outside of Arusha, the main city of northern Tanzania. This is the ideal airport if you're heading on a Northern Circuit safari or a Kilimanjaro climb. As you can see in the map below, it's very close to Moshi, the closest town to Kilimanjaro National Park.
JRO is also the closest major airport to the large game reserves of the north like Serengeti National Park. That said, Tanzania is a big country and it will take a day to drive from JRO to the Serengeti, for instance, especially as much of the drive is on dirt roads that require four-wheel drive. You might like to consider flying to one of the various airstrips across northern Tanzania to reduce travel times.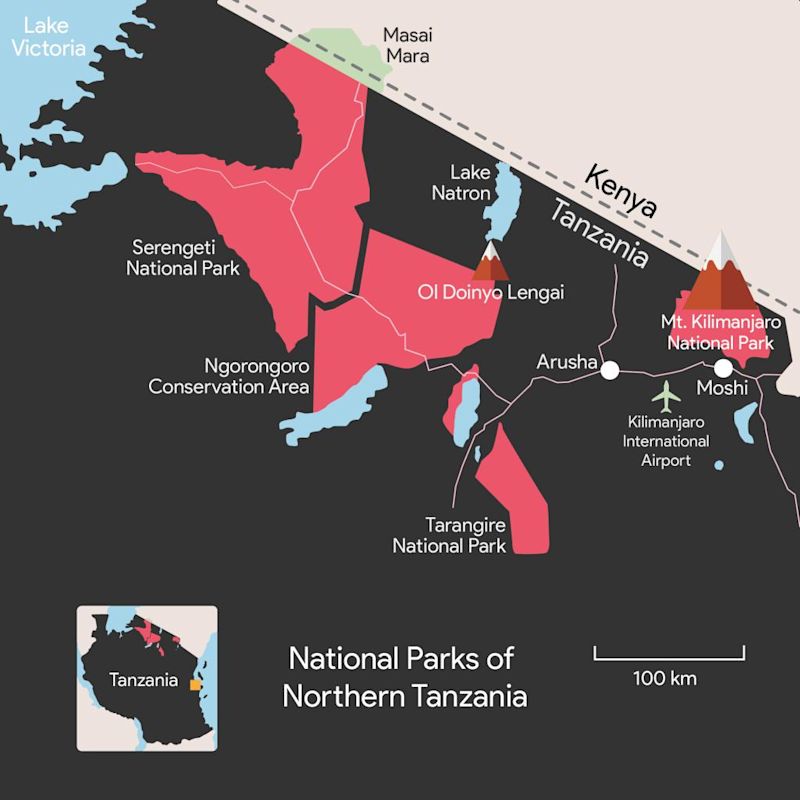 Map of northern Tanzania showing the location of Kilimanjaro International Airport
Zanzibar Abeid Amani Karume Airport (ZNZ) in Zanzibar
If you're heading to the Zanzibar archipelago, then you want to fly into ZNZ on Unguja Island. If you're heading to Zanzibar from elsewhere in Tanzania, then you could also use Pemba Airport (PMA) depending on your planned itinerary.
Zanzibar is famous for its beautiful, warm-water beaches, unique cultural history, beautiful game parks and wildlife, and water sports. We find that many like to fly there from Kilimanjaro International Airport after having completed a Kili climb in order to relax and unwind after their epic trek.
Fly into Kenya and drive south
Note that you could also choose to fly into Jomo Kenyatta International Airport (NBO) in Nairobi, Kenya, and then drive southwards for 800 km to reach the Tanzania border. This works well for those wanting to visit both Kenya and Tanzania.
Note that if you're going to visit more than one nation in the region, you'll probably want to obtain an East African visa over just a Tanzanian visa.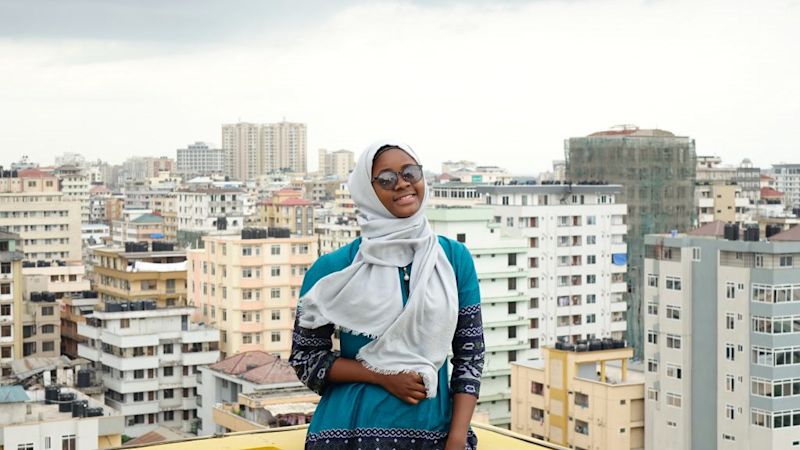 Dar es Salaam is a major city port, and home to Julius Nyerere International Airport, the country's largest airport
What is public transport like?
There are a number of ways to get around town in Tanzania. The primary ways of navigating the cities are:
dala-dala

(small local bus)

tuk-tuk

boda-boda

(motorcycle taxi)
The dala-dala is the least expensive way to travel around town – it will cost you around 500 TSh ($0.22). But be aware that you may be sharing the ride with non-caged live chickens under the backseat. It's also important to make sure you have the exact amount, or give a small bill, as you likely won't get change. Hiring a tuk-tuk or boda-boda will cost you about 4,000 TSh ($1.70) for the same distance as the dala-dala.
Travelling by bus throughout the country is not scary and it's a fantastic way to see the countryside. It's an 11-hour road trip from Dar es Salaam, the capital city, to Arusha in the north. This includes a 30-minute lunch stop. The cost is a mere 36,000 TSh ($15.50).
Note that if you travel with a tour operator, you'll be driven around in private vehicles throughout your trip.
Certain establishments close to airports often offer free airport transfers.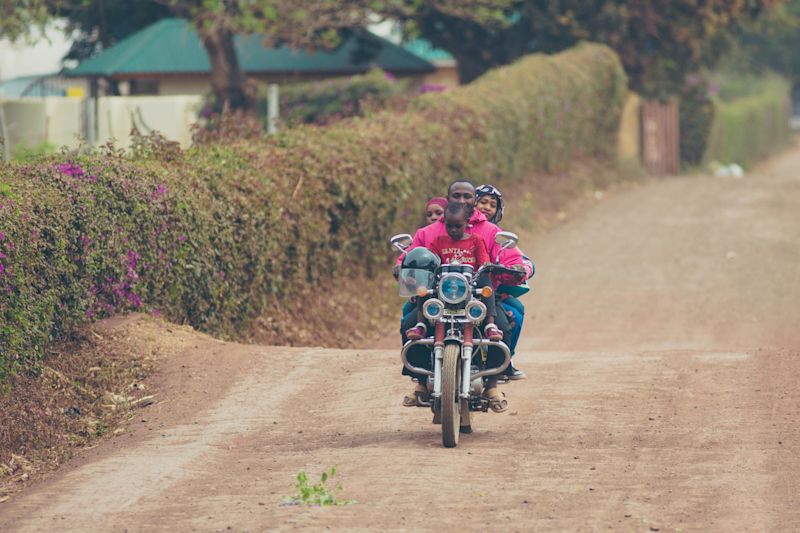 A very popular local mode of transportation: the motorcycle!
Is it safe to travel in Tanzania?
Overall, Tanzania is a safe, hassle-free country.
That said, you should, of course, take the usual precautions. We're talking avoiding isolated areas, like empty stretches of beach. If you plan to go strolling along the beachfront, away from security, leave your valuables, money and cellphone in your hotel room. To capture the stunning views, bring along a cheap camera. That way, if something happens to it, you aren't devastated by the loss.
Note that in certain areas hawkers can be persistent to the point of making you feel a little harassed. But they don't actually pose any danger.
Be wary of 'flycatchers'
Also watch out for the 'flycatchers'. These are men that act like they're your new best friend, ready to save the day. The flycatcher's goal is to bring you to excursion companies, so that hopefully they'll be hired permanently by the company (and maybe receive a tip from you too).
These men usually operate in a group. If you say no, they will follow you. When they see another opportunity, a partner will approach you. Of course there are honest and dishonest flycatchers, and it's difficult to know which is which, especially as a foreigner. If you're travelling with a tour guide, you can just defer to them, and they'll look after you.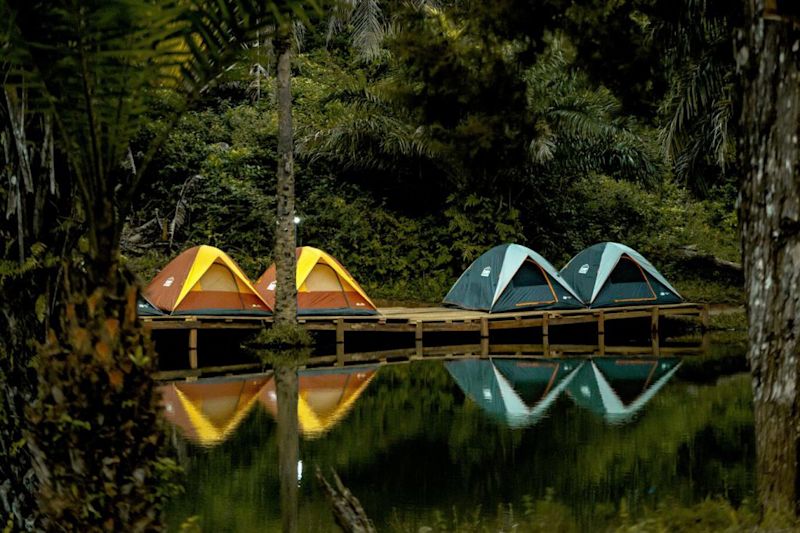 This little camp setup is in beautiful Muheza, in the northeastern corner of Tanzania
Dress and behave appropriately for Tanzania
Other considerations should be public display of affection and suitable clothing. If you're coming with your significant other, please be aware that public display of affection is not acceptable outside of the hotel; homosexuality is illegal and is punishable by a harsh prison sentence.
Women should avoid wearing above-the-knee shorts and shirts that display the collarbone and shoulders in public, unless you're on Zanzibar or at a private beach. The exception to this rule is on safari and trekking Mt Kilimanjaro, where it's acceptable.
Respecting the local culture and its customs makes you a thoughtful traveller.
Safety on Kilimanjaro
Safety is also extremely important when considering a Kilimanjaro climb. Being serious about climbing Kilimanjaro also means you have to be serious about Kilimanjaro safety and learn about altitude sickness.
The latest info
For more up-to-date travel advice, please speak to us or visit the gov.uk website.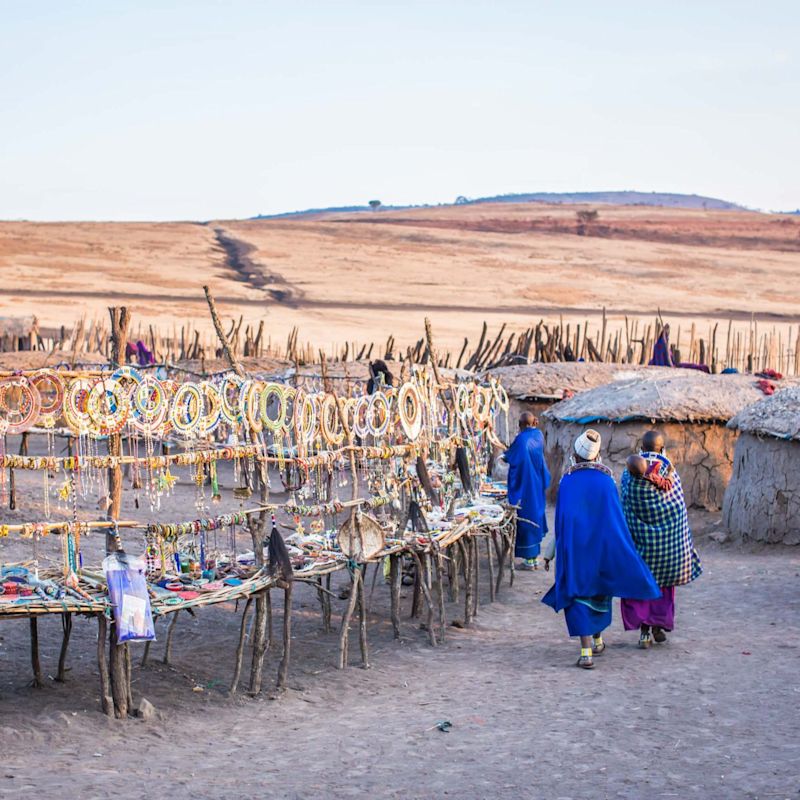 Maasai women of northern Tanzania selling handmade jewellery and crafts
What languages do they speak there?
There are over 120 languages spoken throughout Tanzania. After the country gained independence in 1961, the Government decided that an official language must be chosen in order to strengthen national unity. They chose Swahili, a language spoken throughout eastern Africa as well as parts of central Africa.
Swahili can be picked up pretty easily. Here are some helpful Swahili phrases. Get practising!
Hello

– Jambo

(pronounced 'jumbo')

Thanks very much –

Asante sana

(pronounced 'a-sun-tay sun')

You're welcome –

Karibu

(pronounced 'kuh-ree-boo')

Goodbye –

Kwaheri

(pronounced 'kwa-heh-ree')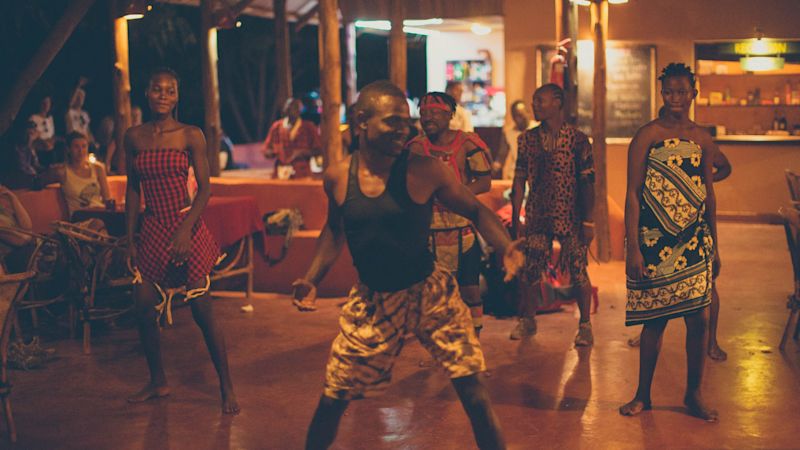 There are many types of traditional Tanzanian dances
Any tips for using my gadgets in Tanzania?
A handful of quick tips on using your smartphone and camera in Tanzania ...
1. Using your mobile phone
You won't find an official store to purchase your mobile service. Instead, there are makeshift stands. The individual you purchase from will ask to see your identification; they'll then take a photo of it on their phone and send it to the company. You then wait to receive an approval text.
Airtel and Vodacom are two popular mobile phone companies that have reliable service throughout the country. To give you an idea of price, an Airtel SIM card with 12 GB on the 4G network for 30 days cost 40,000 TSh in 2019.
Most establishments have free Wi-Fi, though sometimes this is only available in the communal area, not your room. And when the Wi-Fi stops working, it can take days before it's fixed if you're somewhere rural.
2. Be wary of prohibited photography
Tanzania has many fantastic photo opportunities, but you're strictly prohibited from shooting snaps of military installations and personnel, hospitals, schools, bridges, industrial sites, and airports. Before you click, ensure there's nothing in the photograph that could get you into trouble with the authorities.
Also, when travelling remotely, please be sensitive to the people and their culture. The most remote of the Maasai communities in the north, for instance, aren't familiar with photos and you should always request permission before taking a photo of them.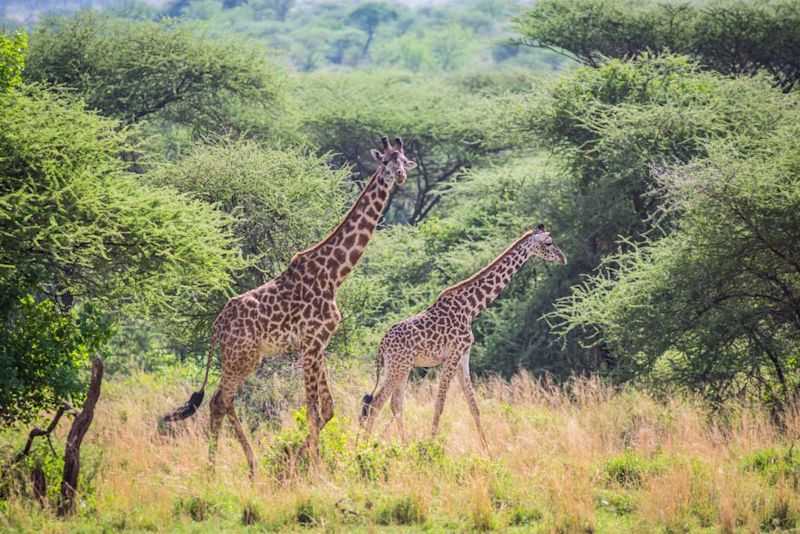 You can, of course, photograph the wildlife to your heart's content!
3. Check if you should bring an adapter
Northern Tanzania uses plug type G, as shown below, and the standard voltage is 230 V. You may need to bring along an international adapter to use any appliances and gadgets you've brought with you from home. (Don't expect to find a hairdryer in your room as you might be used to in other countries – if this is a must for you, please travel with your own.)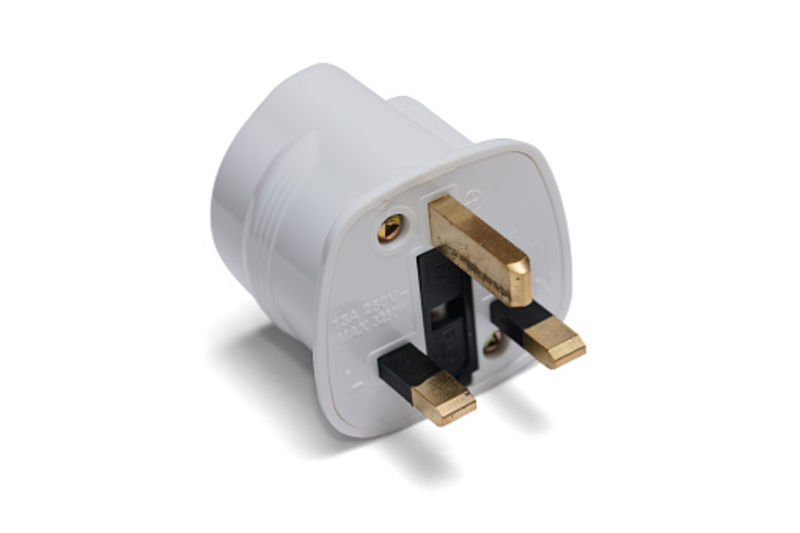 Plug type G
Follow Alice to Tanzania
There are lots of tour operators organising trips to Tanzania. It can be hard to choose who to go with! We can assure you that when following Alice to Tanzania, you're travelling with friends. You're also travelling with a partner who cares about Tanzania and its people. We partner with local Tanzanian entrepreneurs, and work hard to offer authentic adventures that benefit the local communities and economy. Whether you're interested in climbing Kilimanjaro, going on safari in one of the many beautiful national parks, or snorkelling in Zanzibar, we've got you covered.
I followed Alice to Kilimanjaro and it was an absolutely amazing experience. On the mountain we were guided by Chris and his outstanding crew. They made it possible that all of us were able to summit due to their great support carrying our bags, preparing the camp, motivating us and pushing us forward. I'm happy I did the trip with Follow Alice and would do it again right away!
– Seraina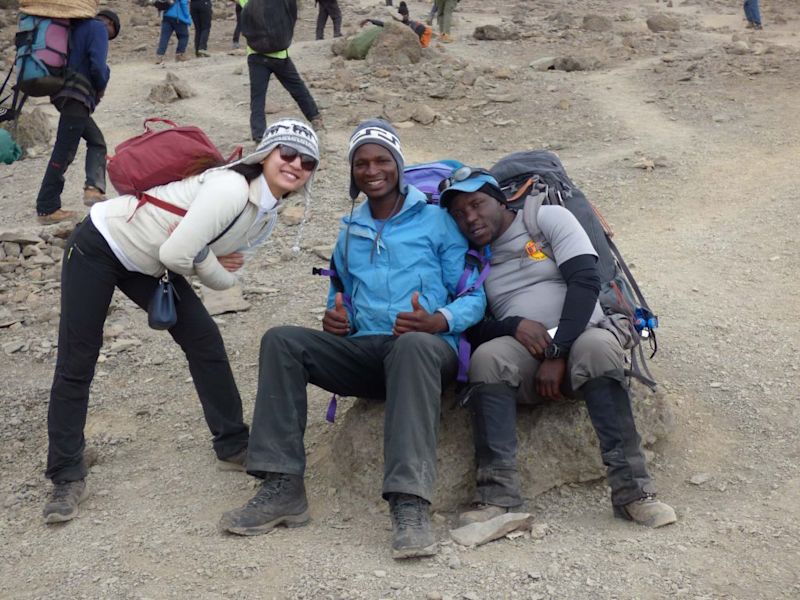 Posing frequently for pics with your fellow Kilimanjaro trekkers and mountain crew is almost mandatory!