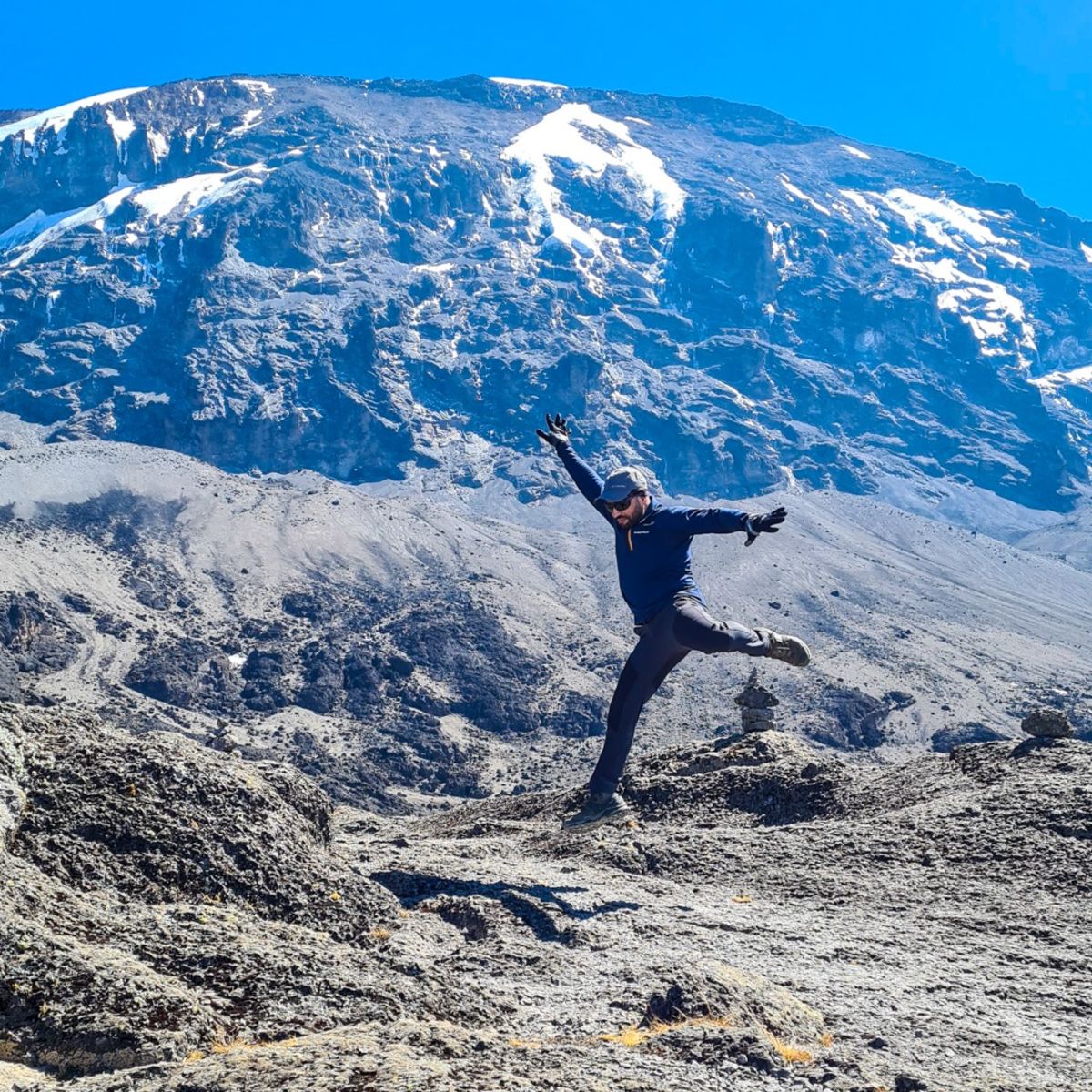 Why adventure travel is more sustainable than regular travel
Apr 6, 2023
Reading time: 4 minutes
Travel can look like many different things. So some of the trips we take are far kinder to people and the planet than others. Here we chat about what makes travel sustainable or not, as well as why adventure travel is a sustainable type of tourism.
Sustainable types of travel
A holiday can take oh-so-many different forms. Ocean cruises, for instance, are steaming ahead once again post pandemic. All-inclusive resort packages are perennially popular. And staying at international hotel chains is a safe bet that many choose when travelling.
Yet these types of holidays usually don't spread wealth equitably, often take a heavy toll on the environment, and don't really encourage genuine engagement with locals.
There are other forms of tourism that are lighter on the land, promote lesser-visited attractions, benefit local economies better, and see travellers connect more with locals.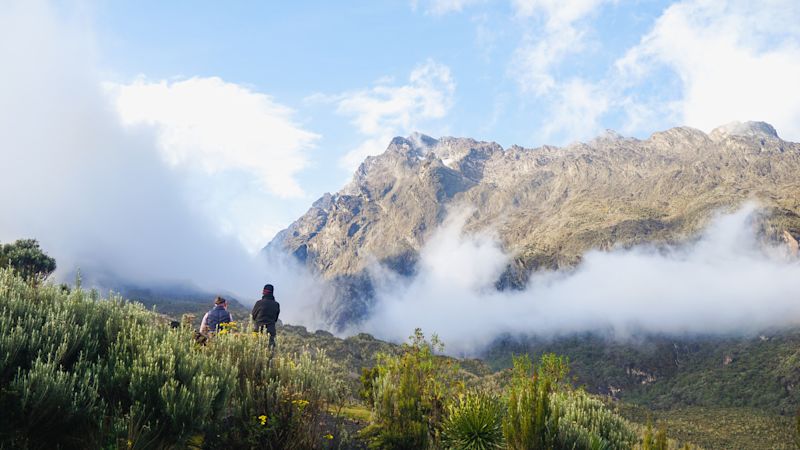 Some examples of this more sustainable version of tourism are:
Ecotourism

Rural tourism

Agro tourism

Community tourism

Slow tourism

Adventure tourism

Off-peak holidays

Nature holidays

Wellness retreats
What most folks engaging in these travel types have in common is a desire for immersive experiences that benefit or protect all stakeholders, including the local populace and the environment.
Sustainable tourism aims to tread lightly, offer meaningful experiences, and protect all stakeholders.
The thorny issue of transport
If you're reading this blog post, we're guessing you've already thought about the difficult question of whether or not travel can actually ever be truly sustainable since it often involves carbon-fuel guzzling forms of transport?
The biggest culprit is air travel. As reported in the Olive Oil Times:
Global aviation accounts for 4 percent of human-induced global warming.
Should we only travel regionally, so that air travel becomes a topic solely for history books?
Airplanes are a problematically integral part of much travel
Some might like this idea, but of course it isn't a realistic proposal. In many ways it isn't desirable, either.
Travel offers incredible benefits, from letting us see family and friends to developing business opportunities, exploring different ways of life, experiencing new things, collaborating on projects, and more. And, of course, tourism creates many, many, many legitimate and worthwhile jobs.
If flying feels unavoidable, then one approach might be to fly less. The same Olive Oil Times article argues that:
A reduction in flights by 2.5 percent per year would halt aviation's contribution to further warming.
Flying emits up to a hundred times more carbon than rail and group-sharing road transport. So where possible, travellers would do well to catch a train ride instead a plane flight, or at least eliminate one or more flights in a multi-flight journey.
Even if we can all convert only parts of our journeys from air to rail travel, that's still a win.
What is adventure travel?
The Adventure Travel Trade Association says adventure travel usually comprises at least two of the following three things:
Physical activity

A connection to nature and the environment

An immersive cultural experience
At Follow Alice we specialise in adventure tourism. That's where we see all of our trips fitting in within the tourism spectrum.
On our Nepal treks, for instance, we take small groups of visitors on multiday treks into remote, poorer regions of the Himalayas where we stay in traditional teahouses.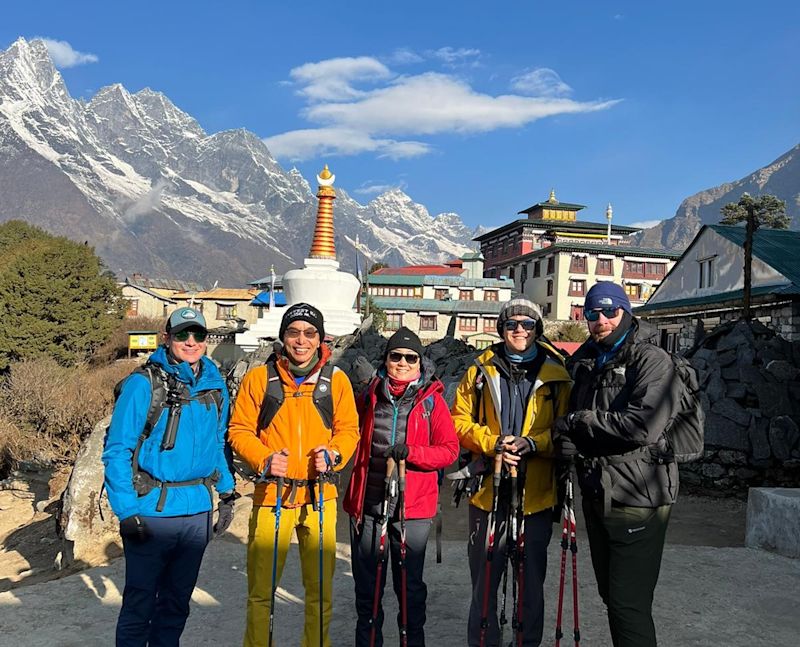 Why adventure travel is a form of sustainable tourism
Adventure travel naturally skews towards being more sustainable because it often sees small groups of travellers venturing into remote areas for a decent period of time. (This is opposed to enormous crowds heading to well-trod sights for just a weekend.)
Having journeyed to these quieter locales, adventure tourists tend to engage more intimately with local populations and the environment. In doing do, jobs are created and money is spent in regions and communities that are often underdeveloped and underserved.
As Heather Kelly states in Adventure Travel Trends 2023 for the Adventure Travel Trade Association:
Adventure travelers spend an average of $2,500 per person in the local economy, compared to just $1,100 for overnight package tourists.
Adventure travellers are often therefore more desirable than regular travellers. They also tend to be more eco-conscious than some other travellers, and so usually engage in other environmentally sensitive travel practices.
Adventure tourists' fees for things like reserve and park entrances are also often integral in protecting threatened wildlife and ecosystems.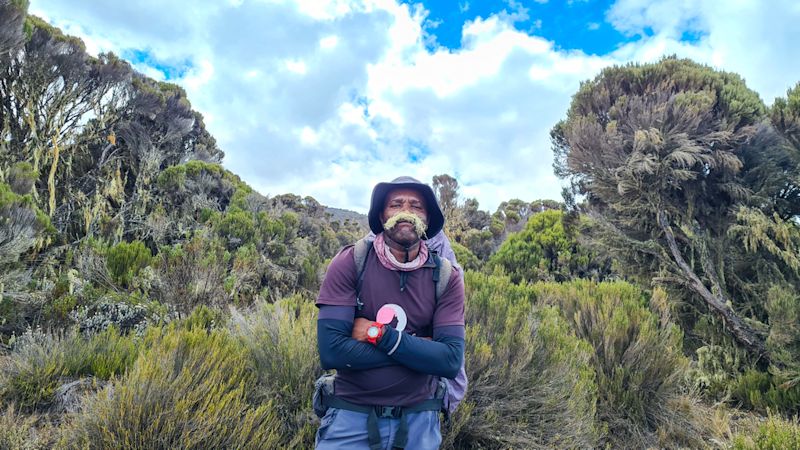 There's naturally so much more we could talk about on this topic, but for now we just wanted to introduce the idea of adventure travel as a relatively sustainable form of tourism.
If you'd like to learn more on this important topic, please take a squiz at some of these blog posts: