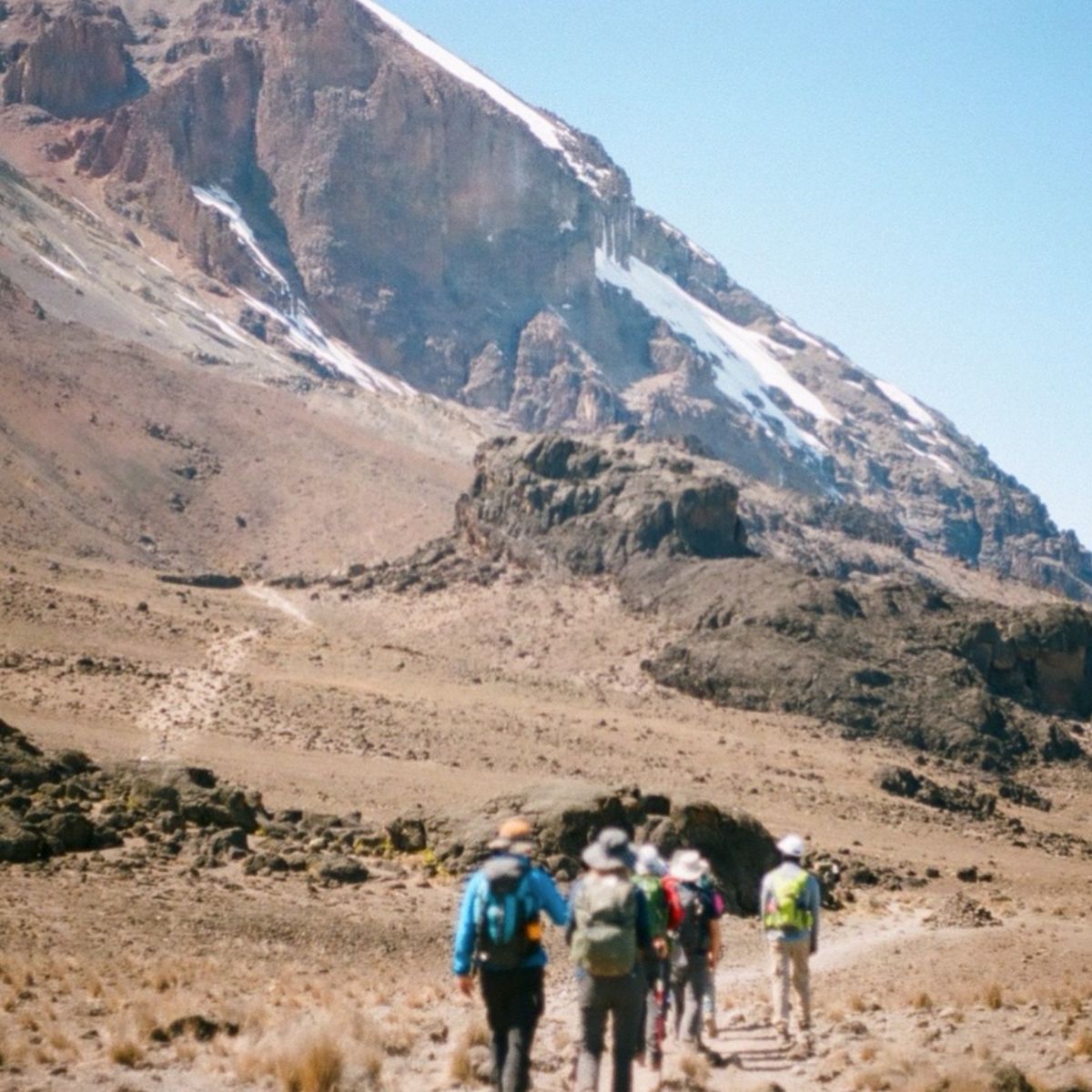 Kilimanjaro on 35 mm
Aug 23, 2022
Reading time: 4 minutes
We recently had the pleasure of hosting Jillian Tofukuji on a Kilimanjaro climb. Jillian chose to bring along a film camera to capture the scenery and special moments. Here are her phenomenal pics!
In July of 2022 we welcomed Jillian Tofukuji to Tanzania, where we lead her and 11 others on a seven-day Kilimanjaro climb.
Jillian opted to bring along her 35 mm film camera to capture the adventure.
We think you'll agree with us that the pictures she made are beautiful and different to the norm, making them extra special! And they tell a wonderful story.
Here are a dozen of her best photos, starting with a self portrait ...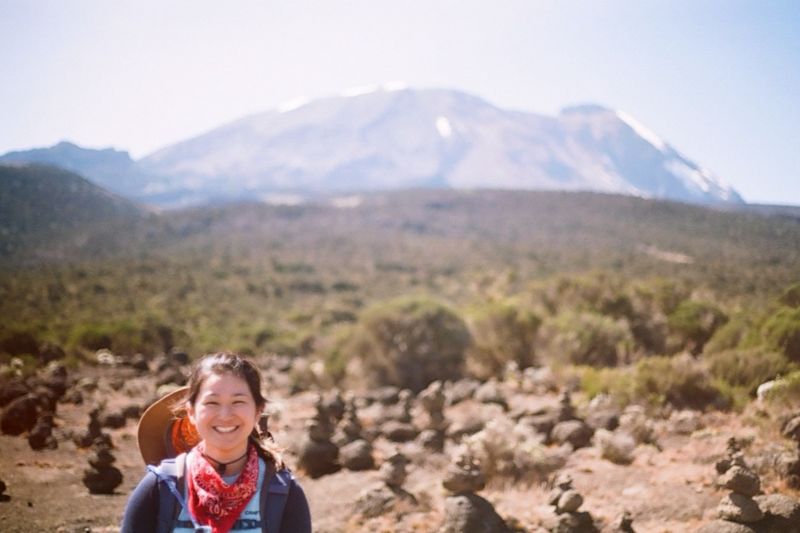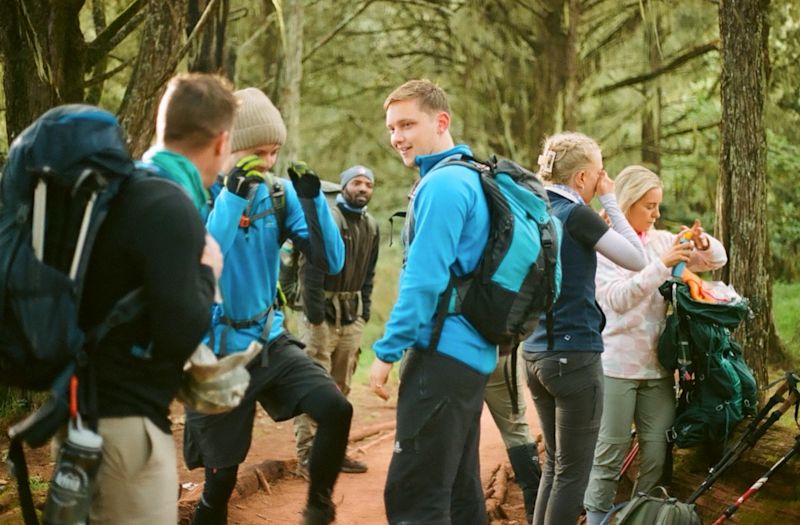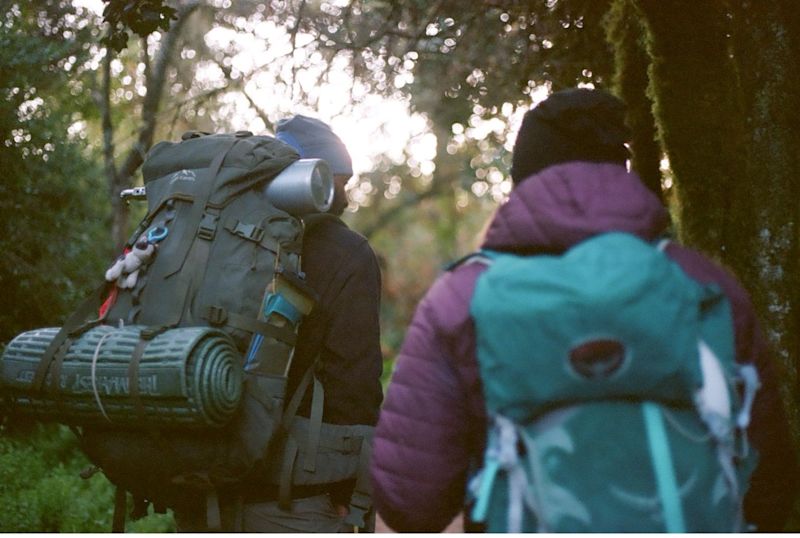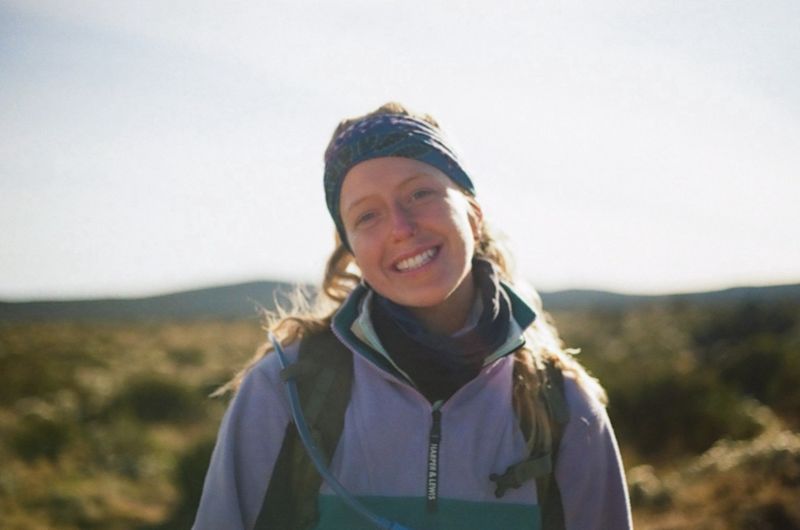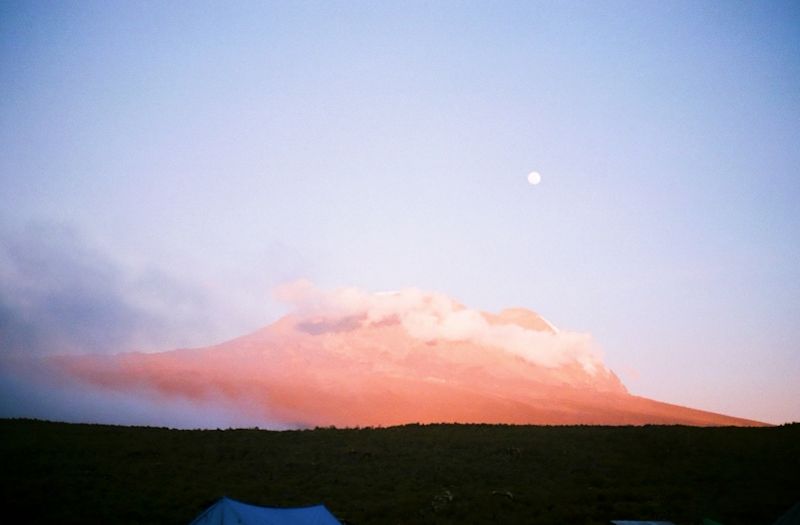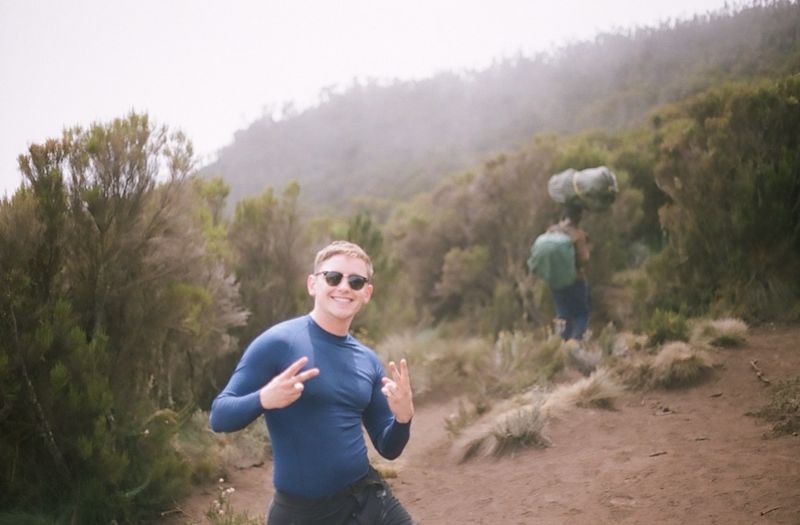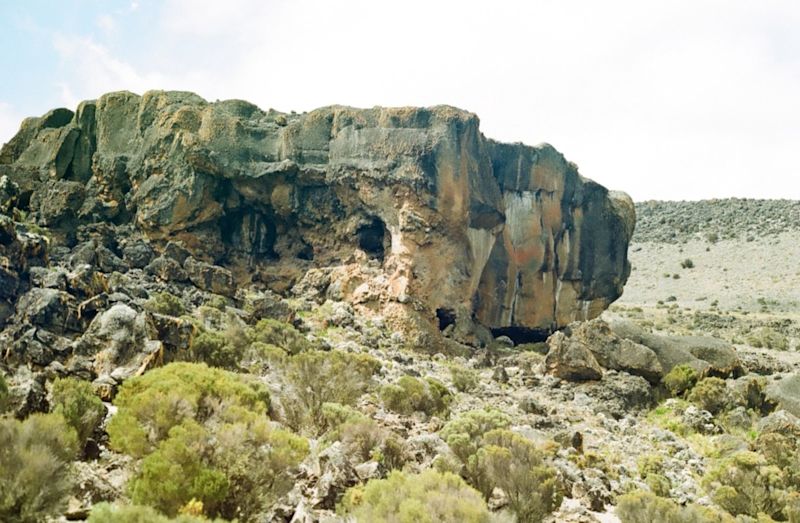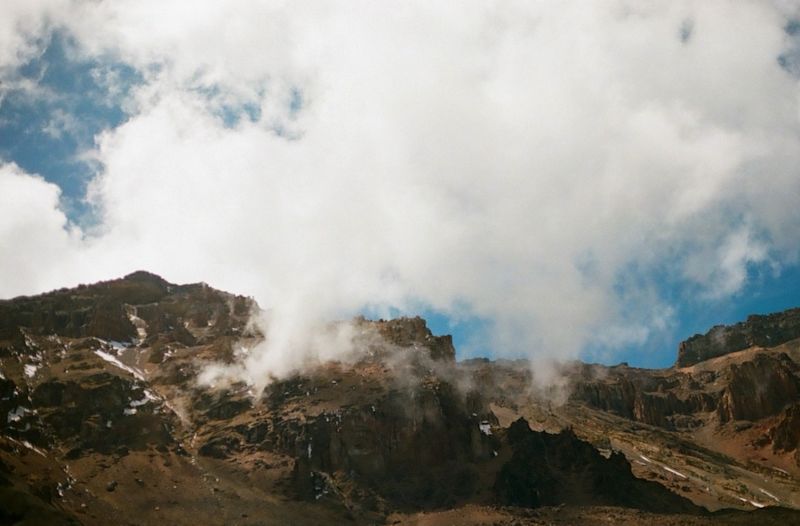 Advice for using film on Kilimanjaro
Jillian notes that traveling with film adds some "further layers" to your trip:
The extra time at TSA for hand check.

The extra weight.

The shutter freezing up when temps drop.

The frustration of slipping sprockets when you're literally camping in a cloud.
But she says that she wouldn't have done it any other way.
"Nothing beats the dynamism of film and feeling so involved at every step of your craft," says Jillian.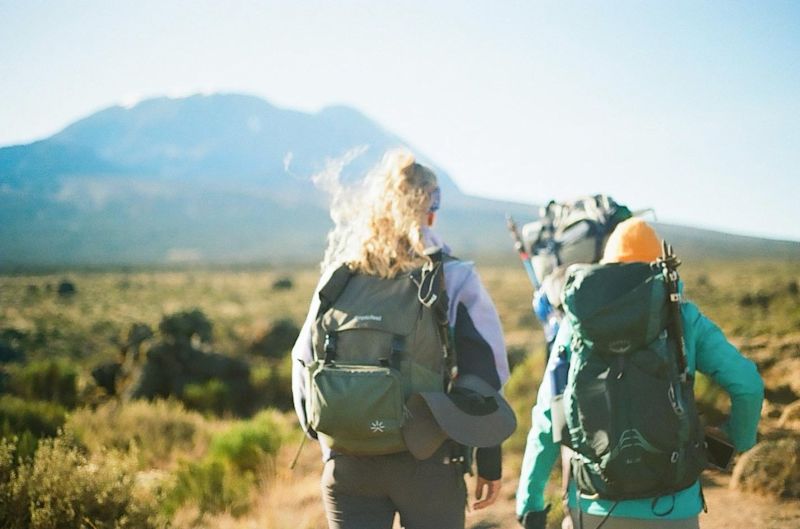 Jillian says that the only thing she didn't account for was the colour film supply chain shortage. This meant that half of her photos "are expired Portra and the other are Kondi. Nice little twilight green tint touch."
A tough climb – team is invaluable
Reflecting on her climb, Jillian writes:
Kilimanjaro was the most physically and mentally challenging journey I've had to date. There were moments where I didn't think I was going to make it. There were moments when I saw head torches far in the distance and couldn't fathom how I would get that far. There were moments where I couldn't breathe or discern whether I was going to throw up or pass out.
She goes on:
And then there was a moment when I saw the sunrise peeking through the clouds and the sign marking Uhuru Peak and I kept saying aloud, "It's right there. I'm going to get there. It's right there. I'm going to get there.
And I did. Not alone though. It took a team.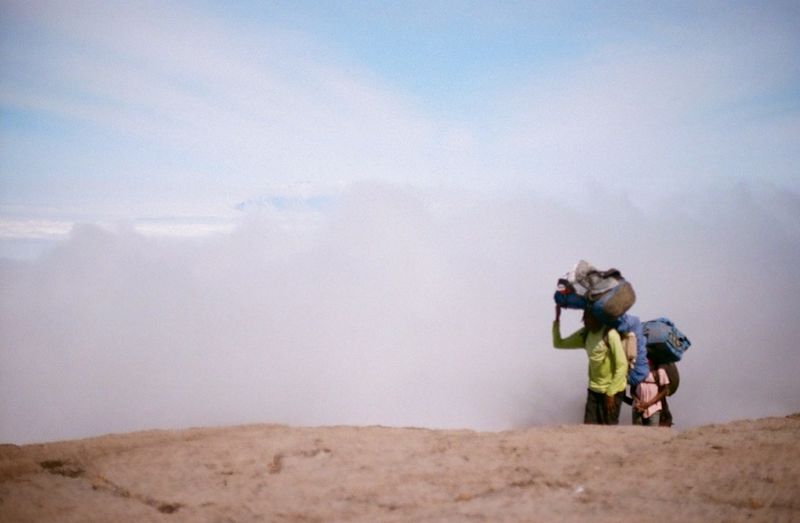 Speaking more about team, Jillian writes:
I am infinitely grateful for the people I climbed with. A shadow of a hand in my periphery making sure I didn't fall off the mountain when I couldn't walk straight. A glove to wipe away the tears when I finally reached Stella Point. A giving hand to cuff my ski pants when I couldn't reach down to do it myself. And a gracious back that took on the weight of my daypack when I got too weak to carry it myself.
She says she "returned with a reverence for the mountain that I didn't have before".
Jillian hopes to summit the remaining peaks of the Seven Summits. But she's in no rush.
Jillian says climbing Kilimanjaro made her realise "just how curious and wonderful it is to be alive and how we get to witness and carry these ethereal memories with us."
Amen, Jillian!
All the campsites visited
Jillian and her group climbed the Lemosho route, one of our favourite ascent routes on Kilimanjaro.
She had others capture a snap of her at the sign to every campsite, as well as at other special landmarks (like the summit!).
These pics nicely summarise the itinerary of the seven-day Lemosho route (we also offer an eight-day version), so we want to share them with you as well.
Day 1: Lemosho Gate to Mti Mkubwa Camp
Here you have Jillian with her AE-1 around her neck at the Lemosho Gate sign, where the climb begins!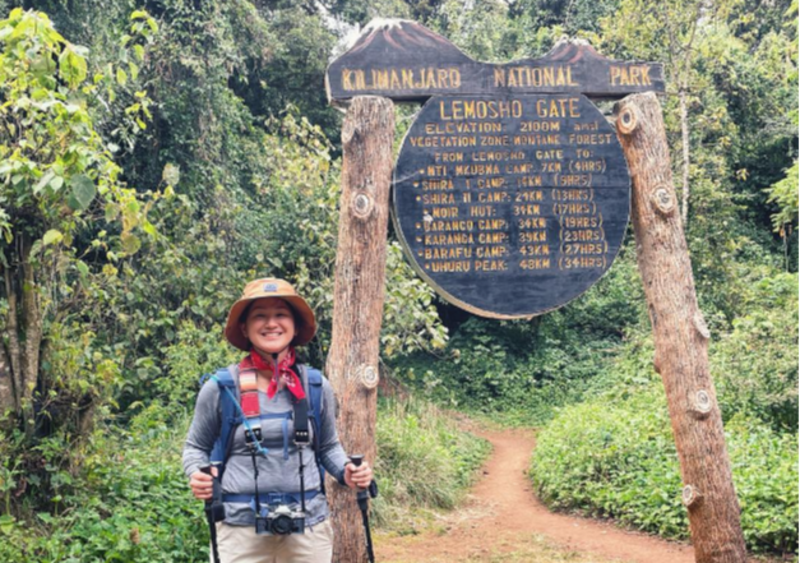 Day 2: Mti Mkubwa Camp to Shira 1 Camp
This day's hike takes you from the forest into moorland. Kilimanjaro has five climate zones!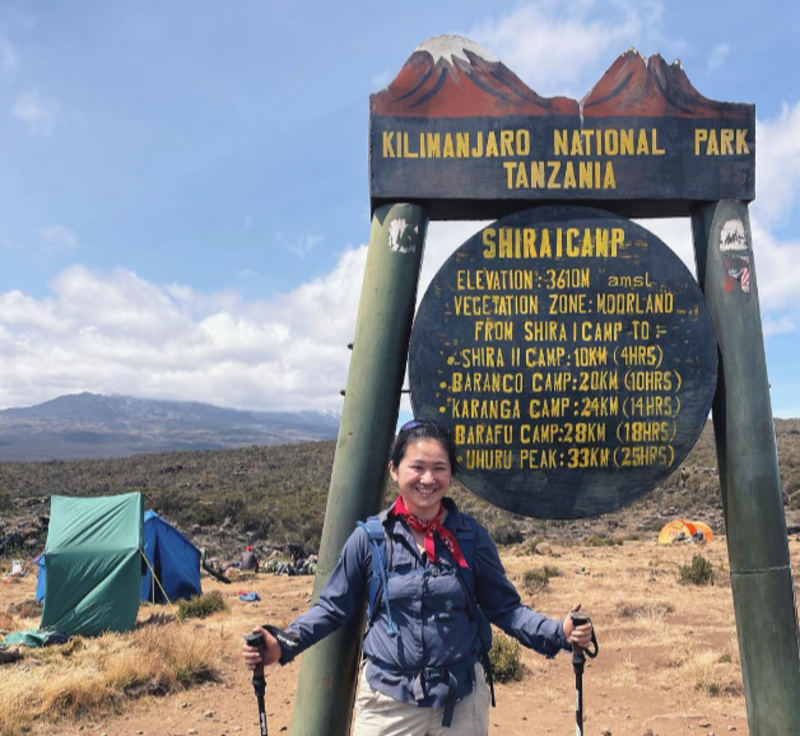 Day 3: Shira 1 Camp to Barranco Camp via Lava Tower
An exciting part of today's climb is visiting Lava Tower. Afterwards, you descend a little in altitude to reach Barranco Camp – this allows for excellent acclimatisation.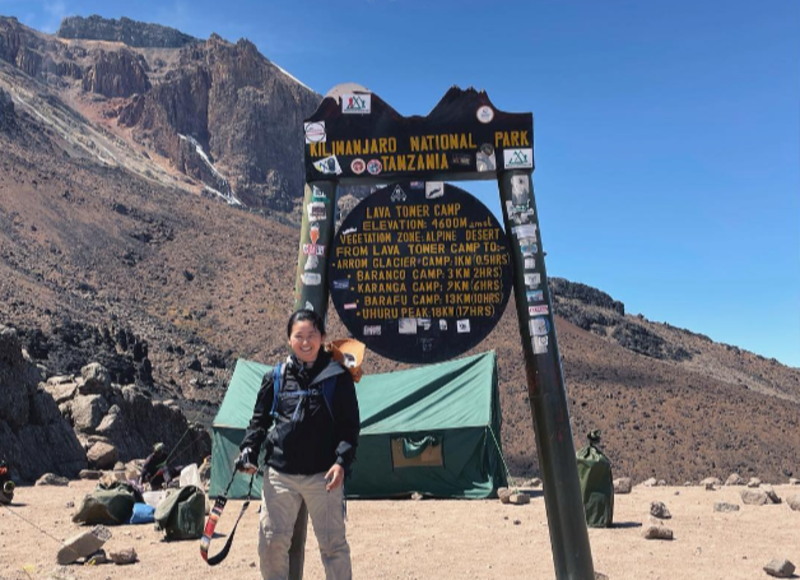 Day 4: Barranco Camp to Karanga Camp
On Day 4 you climb the famous Barranco Wall! Karanga Camp offers an amazing view of Uhuru Peak.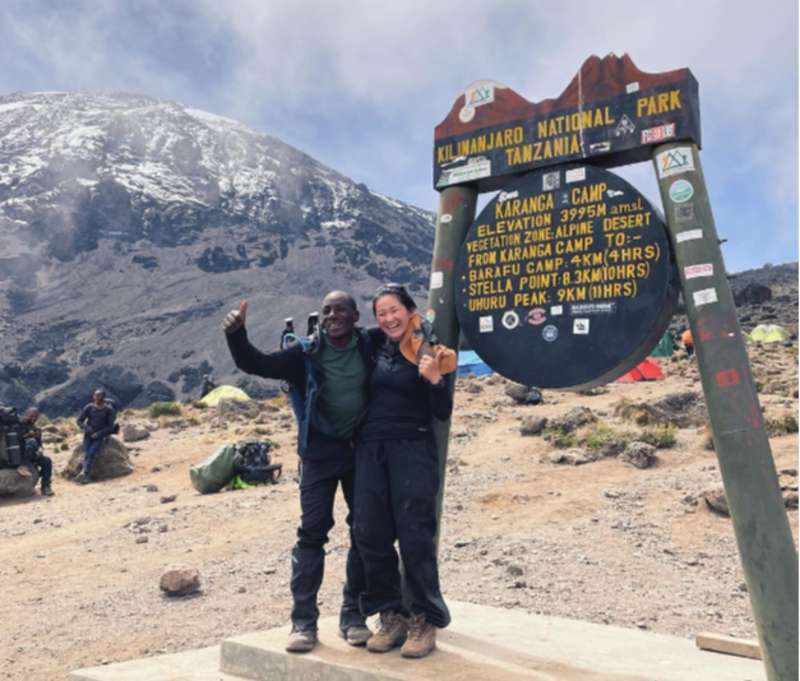 Day 5: Karanga Camp to Barafu Camp
Today you climb to Barafu Camp, the mountain's busiest summit base camp.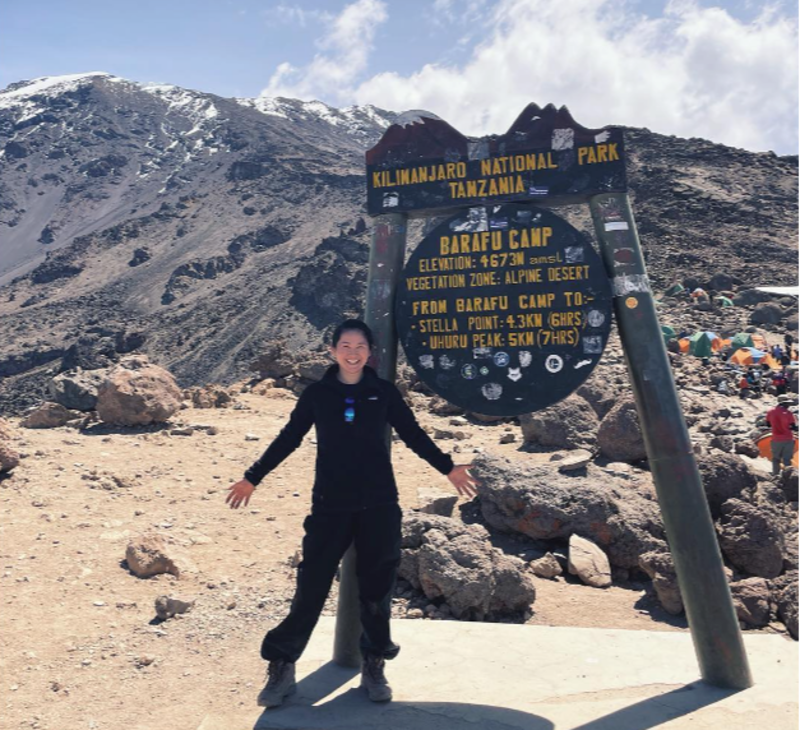 Day 6: Summit day!
Time to believe in yourself and climb to the highest point on the mountain: Uhuru Peak! En route you stop at Stella Point, a major marker along the way. You then descend to Mweka Camp.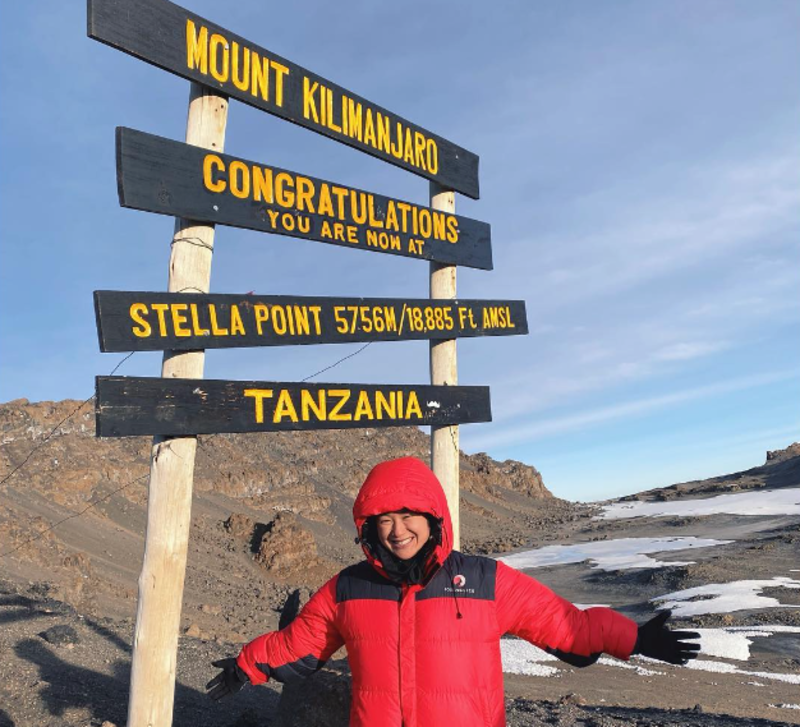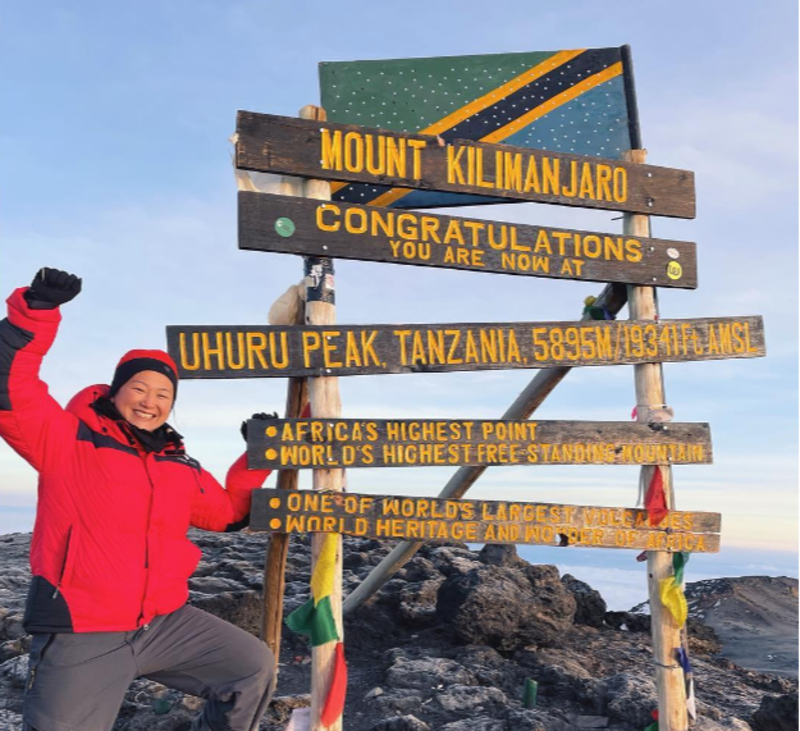 Day 7: Descend the mountain
Today you descend the rest of the mountain, and collapse into your comfy hotel room for the night!
So what do you think? Will you be taking a film camera on your own Kilimanjaro climb? We think the photographs you can capture with film make it an enticing option!