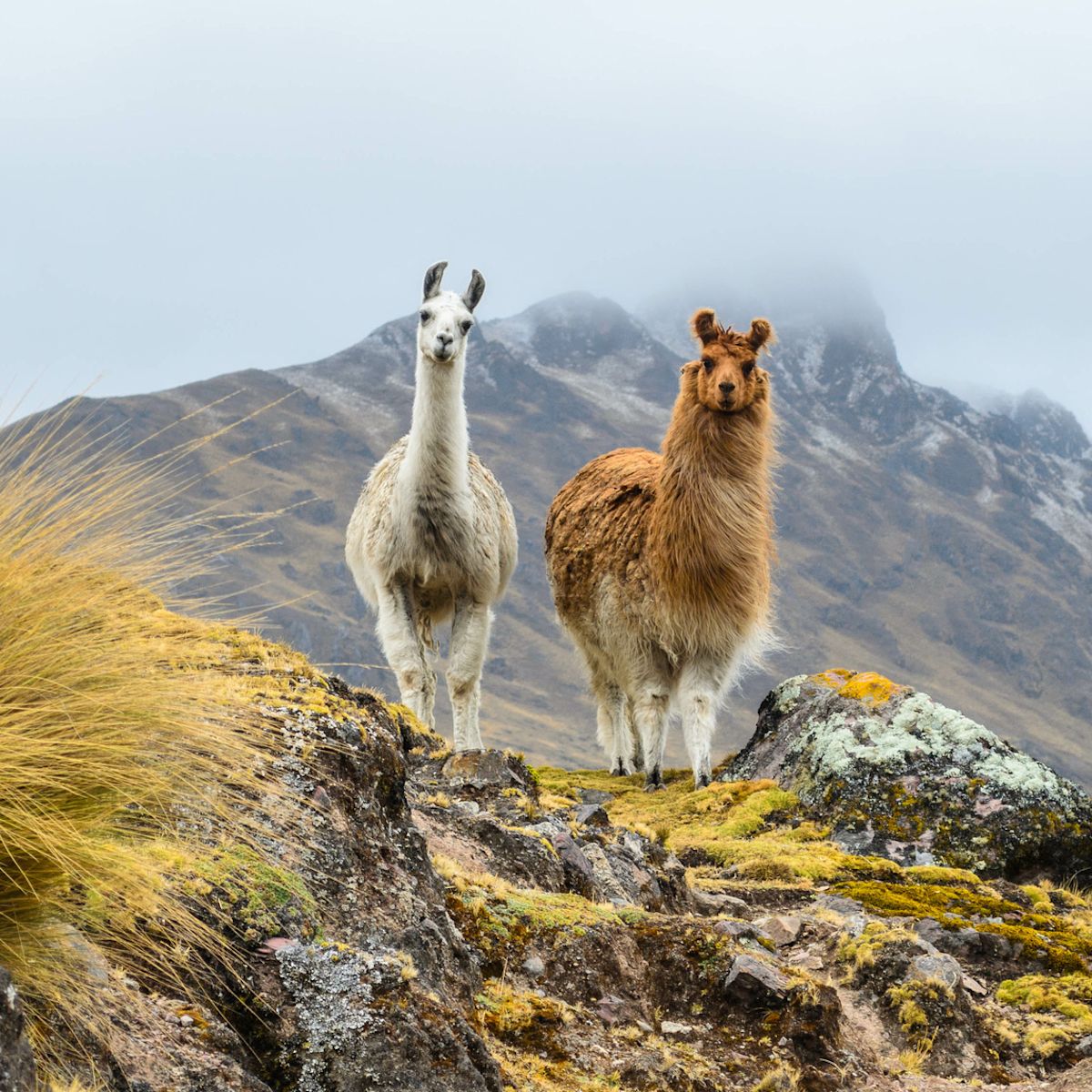 Everything you need to know about Inca Trail permits and fees
Jun 30, 2023
Reading time: 4 minutes
You cannot trek the Inca Trail without purchasing a permit. You must also pay an Inca Trail entrance fee, which includes entry into Machu Picchu. You can't, however, pay for these yourself – your tour operator does it for you. Here's all you need to know.
Anyone trekking to the Inca Trail must pay for the following:
A permit to walk the Inca Trail.

An Inca Trail entrance fee (which includes a half-day entrance fee to Machu Picchu).
Inca Trail permit
Whether you're doing the Classic Inca Trail (usually done over four or five days) or the longer High Inca Trail (usually done over six or seven days), you need to purchase a permit to be allowed to do so.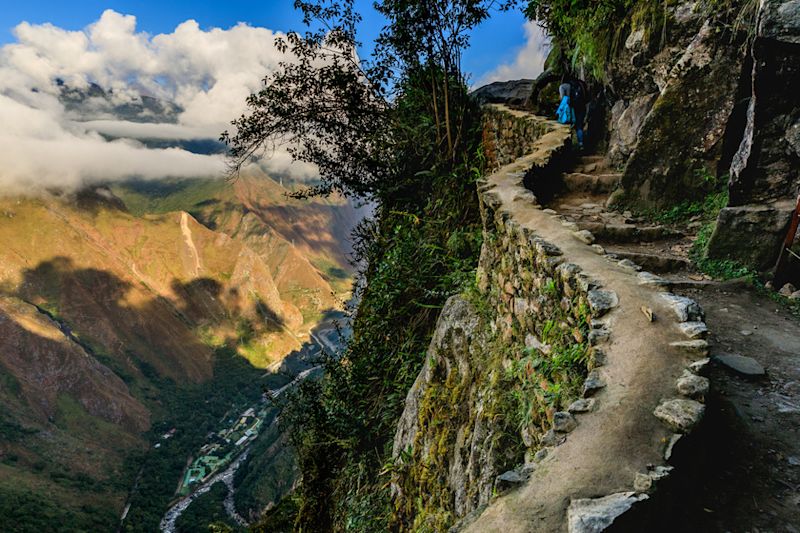 The Inca Trail is a centuries-old Inca highway
Only licensed operators can buy permits
As mentioned, you can't buy Inca Trail permits yourself. You have to sign up for a guided trek with a tour company licensed in Peru. They will then purchase the permit on your behalf.
Permits are limited, so book early
You want to book your spot on the Inca Trail as early as possible, as the government-issued permits can sell out quickly for the peak trekking season (April to October).
In fact, permits for the most popular months (June to August) can sell out pretty much as soon as they become available, which is usually the previous October.
There are limited Inca Trail permits available for each day to protect the integrity and longevity of the trail as well as its archaeological ruins and fragile ecosystems.
Only 500 permits are issued per day for the Classic and High Inca Trails combined, and about 300 of these go to the guides, cooks and porters that make up trekkers' mountain crews. That means as a visitor, you're vying for one of only about 200 permits per day.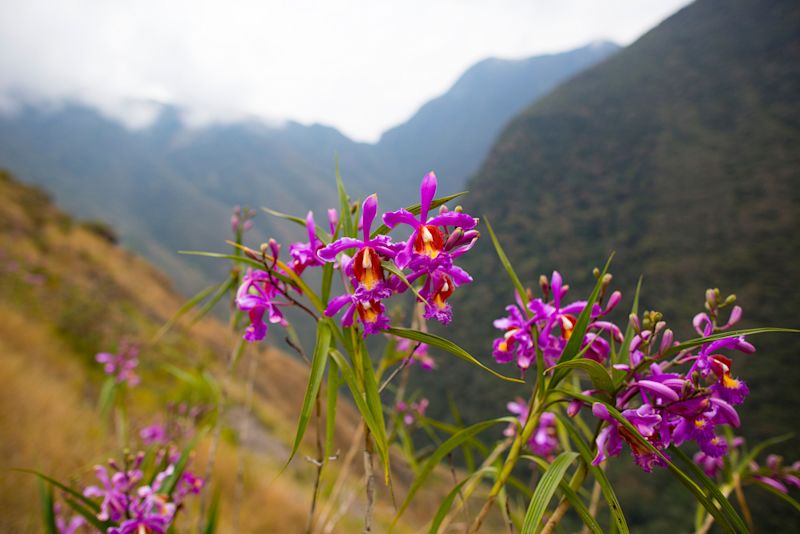 Wild orchids on the Inca Trail
Since you can't book a permit yourself, this means you should choose and book with a tour operator as soon as you know you're doing the trek so that they can purchase the permit for you for your desired dates.
Permits can't be changed
Note that Inca Trail permits are non-refundable and non-transferrable. Every Inca Trail permit is issued for a specific person for specific dates, so once bought, your tour operator can't change the name of the trekker or refund the permit should something happen.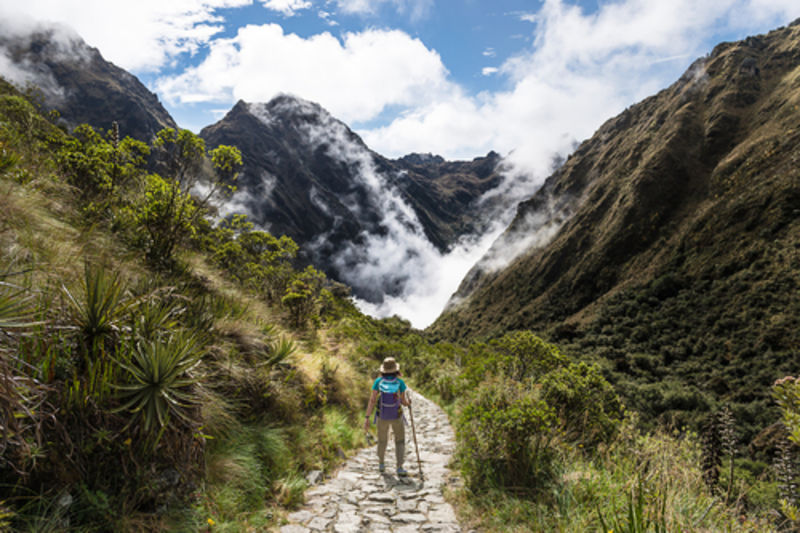 Trekkers need a permit to walk the Classic and High Inca Trail routes
Inca Trail permit cost
The cost of an Inca Trail permit will be included in your tour operator's package fee. The cost can vary by time of year, nationality, and whether or not you're a card-carrying student or a child. Permit prices are also subject to regular changes. So check with your chosen tour operator for a price breakdown if you want to know the exact permit fee you're paying.
What permit fees are used to do
Inca Trail permit fees are used for various things, namely:
Conservation and maintenance of the Inca Trail.

Environmental protection.

Cultural preservation. This includes preserving the archaeological sites along the Inca Trail.

Monitoring and regulation. This includes controlling access to the trail to prevent overcrowding.

Local community development projects, like education and infrastructure.

Administrative costs.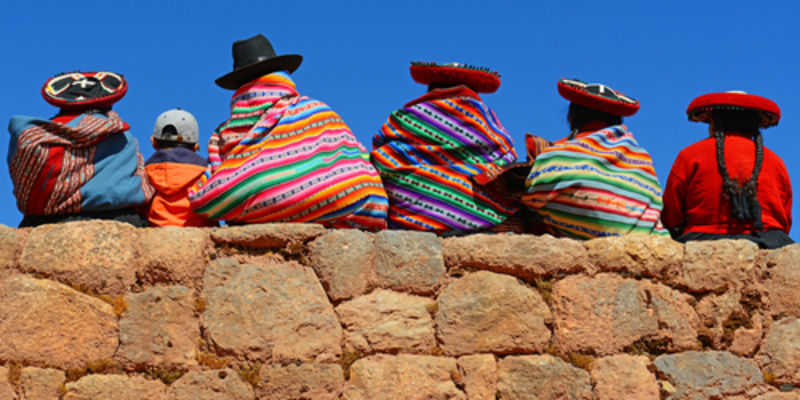 Some of your permit fees go towards local community development projects
Inca Trail entrance fee
As with your Inca Trail permit, your Inca Trail entrance fee will be paid on your behalf by your tour operator. (The entrance fee is actually for entering the Machu Picchu Historic Sanctuary, which contains the Inca Trail, but it's often just referred to as the Inca Trail entrance fee.)
This entrance fee covers you for walking the Inca Trail as well as visiting Machu Picchu.
Your entrance fee allows you to enter the Inca Trail, and also includes the cost of a half-day entrance to the Machu Picchu ruins.
If you'd like to know the exact cost, the High and Classic Inca Trails come with an entrance fee of s/292 (roughly US$90). Children 17 years old and below, as well as card-carrying students, pay half.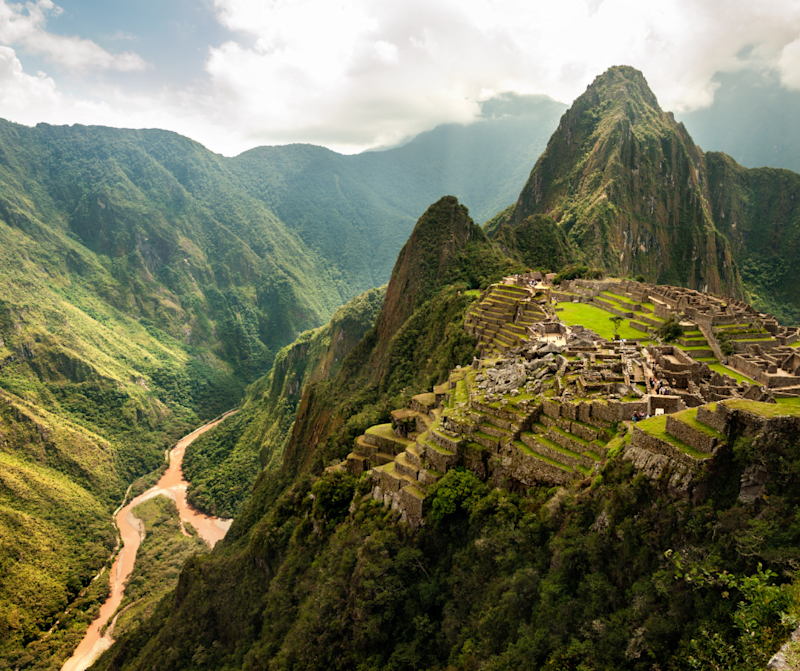 Machu Picchu with a muddy Urubamba River far below
Finally, please note that you must always keep your passport on your person during the trek, ready to show it if asked to do so by an official.
And that's all you need to know about permits and fees for the Inca Trail. As mentioned, your tour operator will pay for and arrange these on your behalf. So really it's just about choosing a good and reliable tour operator early on, and ensuring you provide them with accurate information and dates.