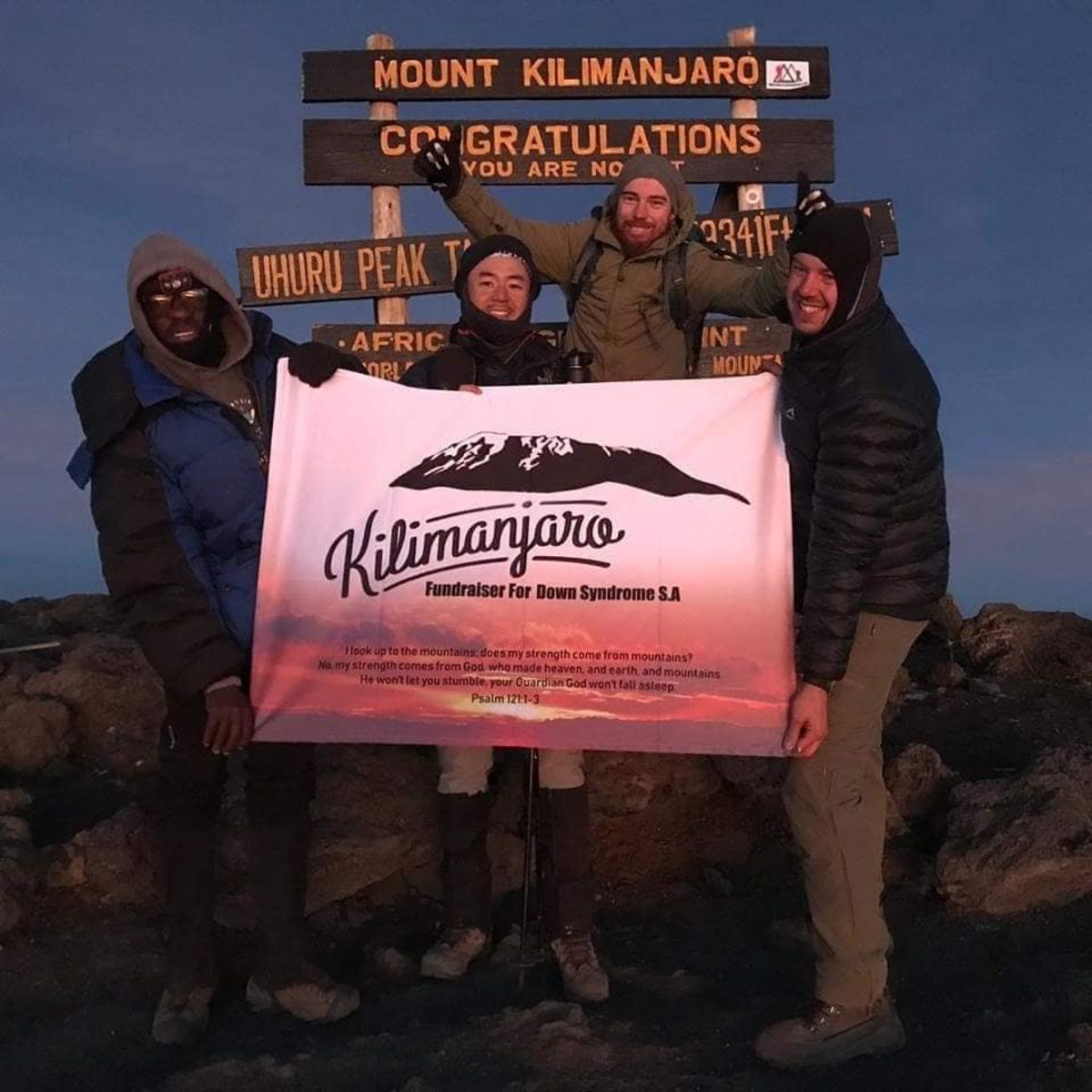 Climbing Kilimanjaro for Down syndrome
Jul 7, 2022
Reading time: 4 minutes
Hi. Dewald here. 🙋🏻‍♂️ On 2 February 2019, my friend Francois and I trekked to the roof of Africa with Follow Alice. We did it to raise R200,000 ($14,455) for Down Syndrome SA. Here's our story ...
I think it's only fitting to give you some background about me and how I came about this big idea to climb the highest peak in Africa. I am 33 years old and husband to an amazing wife and father of three beautiful little humans. I've been blessed with these three healthy kids and my family is definitely the thing I am most grateful for.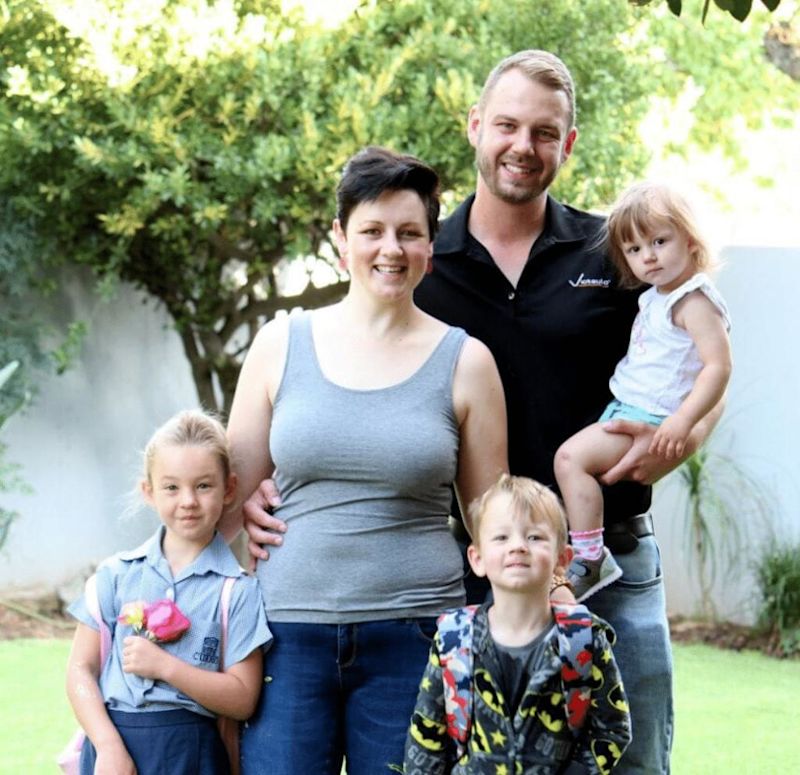 Dewald and his family in South Africa
Expecting our youngest
When we were expecting our youngest, we went for the routine 12-week scan and everything went well. The doctor took some blood and said that if we don't hear from her in a week, we know everything is fine with the baby.
After a week of no phone calls, my wife received a call from our doctor:
We picked up some enzymes in your blood and I think you need to come and see me right away. I don't think it's necessary to be alarmed, but I do need to discuss the results and options with you and Dewald.
Chats with the doctor
We found ourselves across our doctor's desk the following morning, anxiously waiting for her to tell us what was wrong with our baby girl. Without boring you with too much medical lingo, the lab found higher than normal levels of an enzyme typically linked to chromosome abnormalities like Down's syndrome.
We had to schedule an appointment with a foetal specialist in Pretoria, but could only do the tests at 18 weeks' gestation. Which would mean five weeks of anxiety-filled days. I will admit that it was quite a shock to hear that this growing baby might not be 'normal'.
Important realisations
And I very quickly realised how we just assume that our children will be healthy when they are born. In the weeks before our appointment at the specialist, my wife and I had many serious conversations about how our lives might be different and if we would be ready to take on the challenges that came with raising a special needs child. You see, we never even for a second considered the first option that so many doctors will lay on the table. We knew that this child was a blessing and that God would not ask of us to follow His lead if we weren't strong enough to face the challenges associated with it. As with our other kids, this baby would be unconditionally loved regardless of her health condition.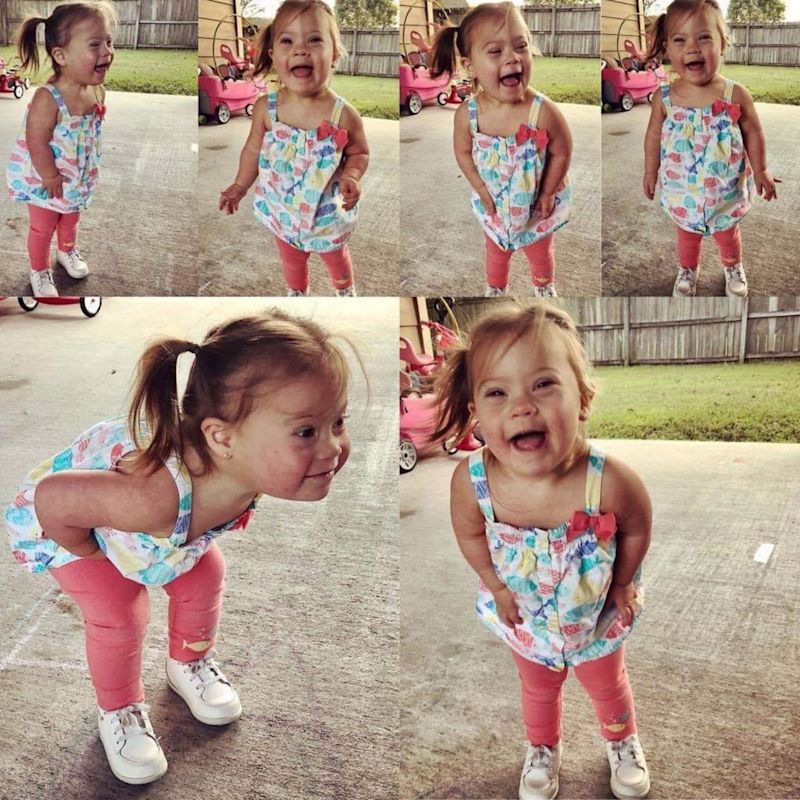 Dewald and Francois aimed to raise R200,000 for the Down Syndrome South Africa
Our daughter was born
Our daughter was born on 21 July 2016. Perfect in every way. I will forever have great respect for other parents who also choose to love their child, regardless of what others might view as a disability.
Climbing Mount Kilimanjaro has always been in the top three of my bucket list items, and after reading this amazing book called Big Five for Life by John P. Strelecky, I made the decision to stop making plans for 'someday in the future' and get things done! One of my "big five for life" items is to make a difference to those who are less fortunate, and I therefore decided to combine two of my biggest passions and goals.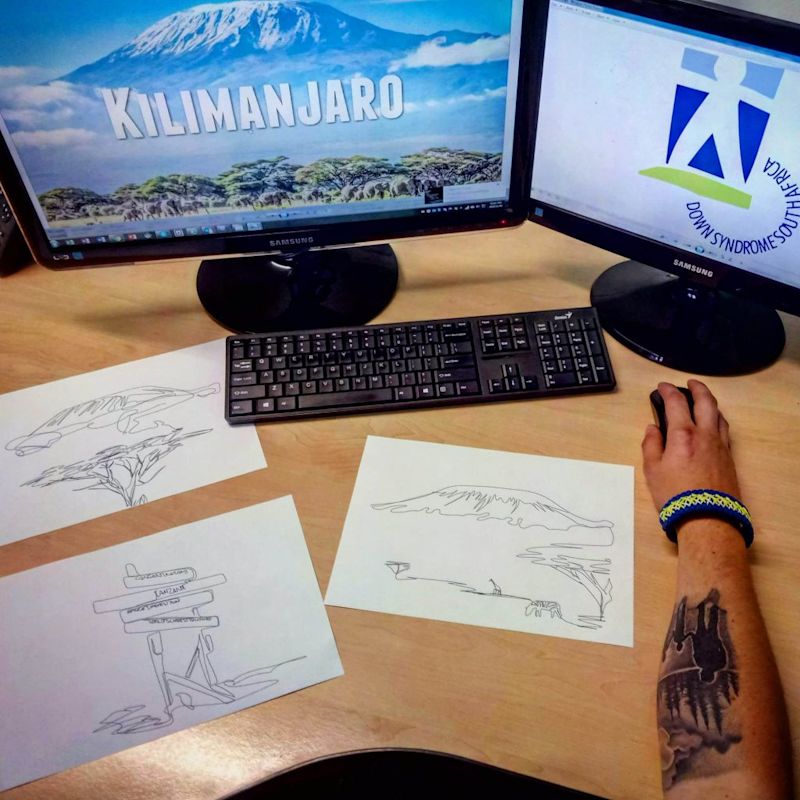 Preparing for the Kili climb
Down Syndrome South Africa
Down Syndrome South Africa is focused on strengthening the voices of our youth in terms of self-representing and speaking up for their rights. One of the challenging areas these young adults face is training opportunities and employment.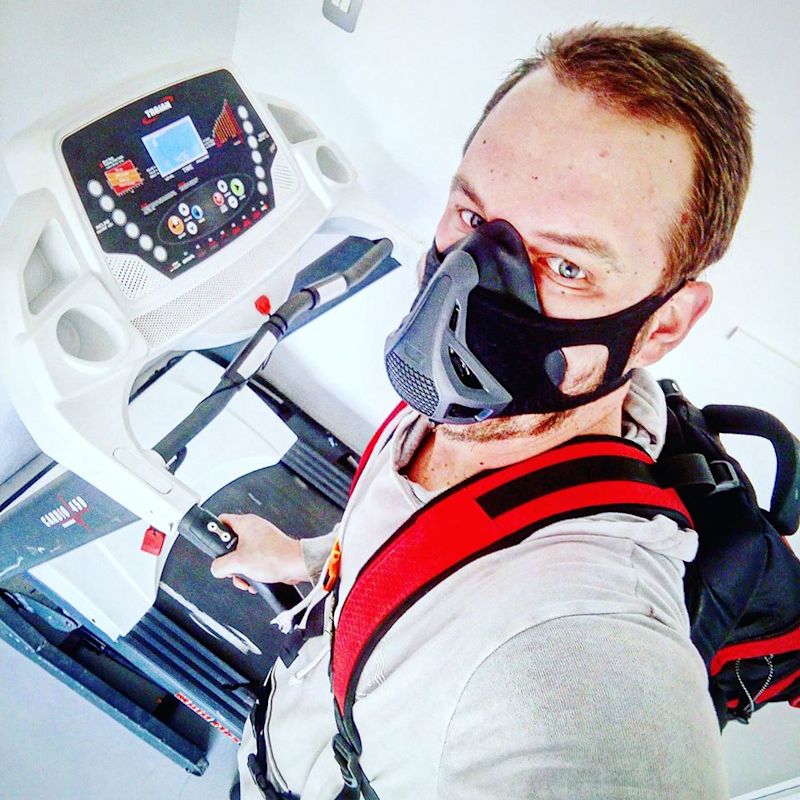 Dewald getting in some altitude training in preparation for his Kilimanjaro summit
Having a positive impact
If I can have a positive impact on just one kid, it would have been worth it. And I would like to challenge you to try to make a difference too.
The difference between what we do and what we are capable of doing would suffice to solve most of the world's problems.
– Mahatma Gandhi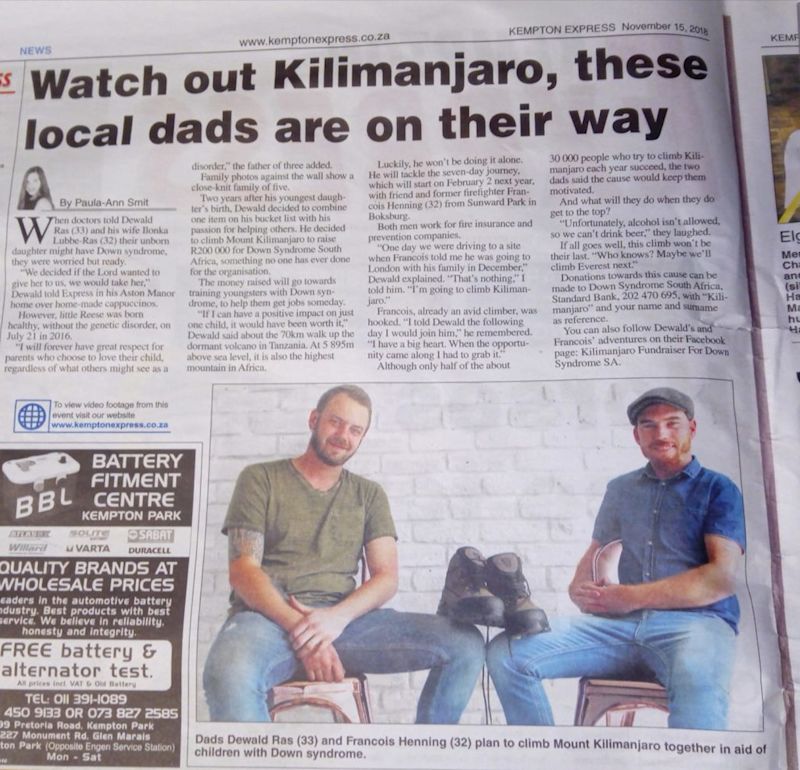 These inspiring dads were featured in the local newspaper
You can watch Dewald and Francois chat about what was then their upcoming climb.
Photos from the climb
Here are some photos from their successful Kili climb ...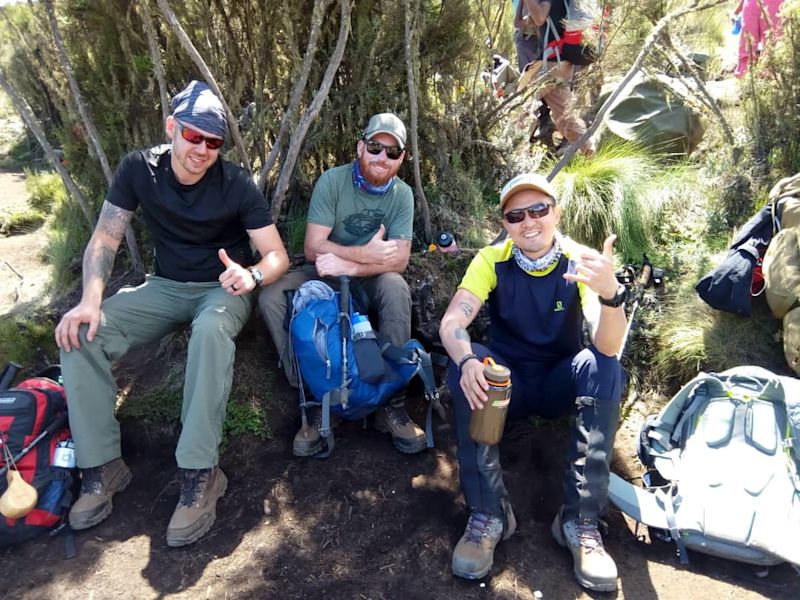 You must take it pole, pole (slowly, slowly) on Kili, and that includes rest stops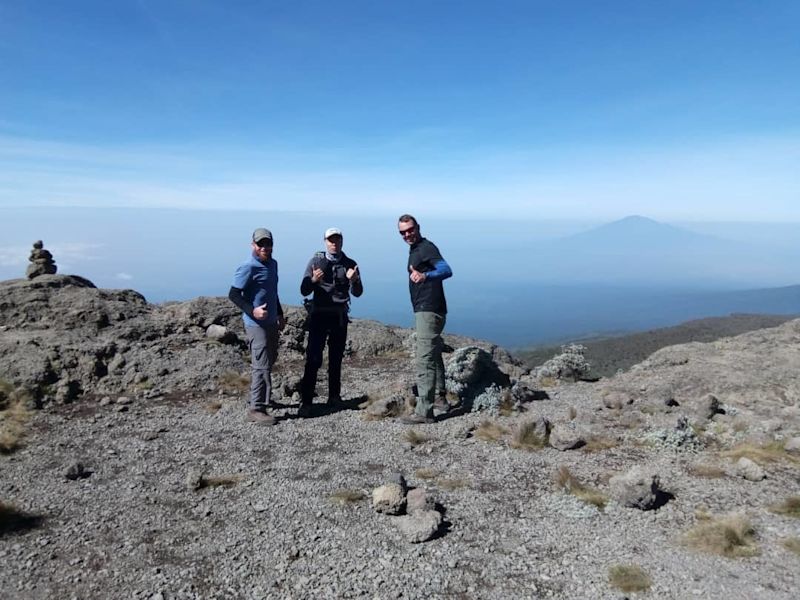 We made it to the top of Barranco Wall!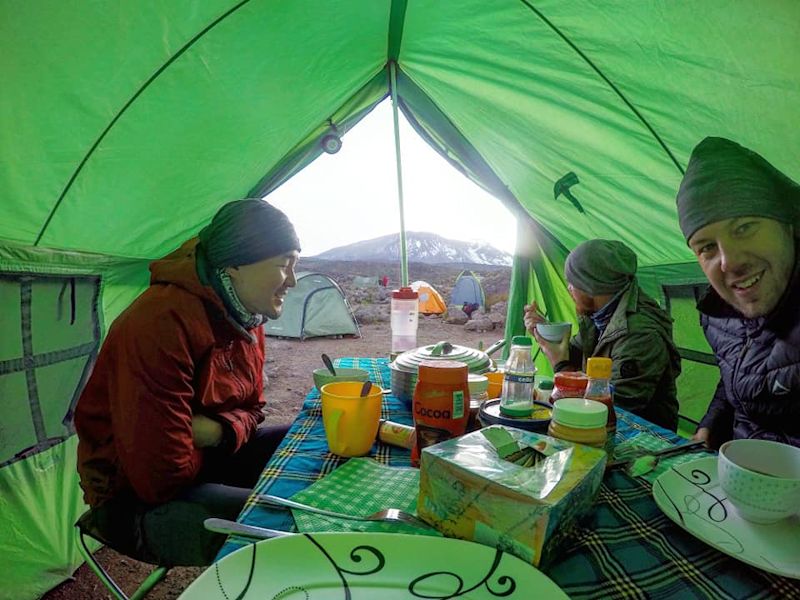 Chow time in the mess tent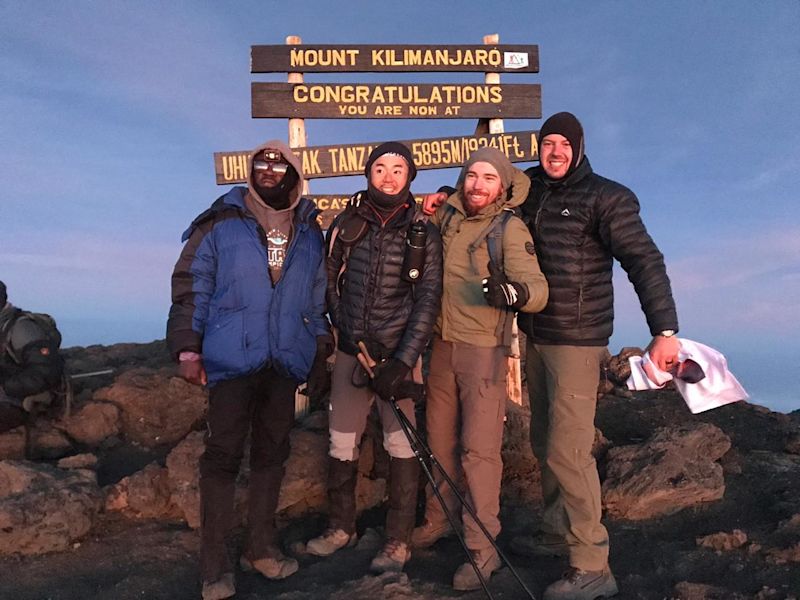 At the summit – victory!!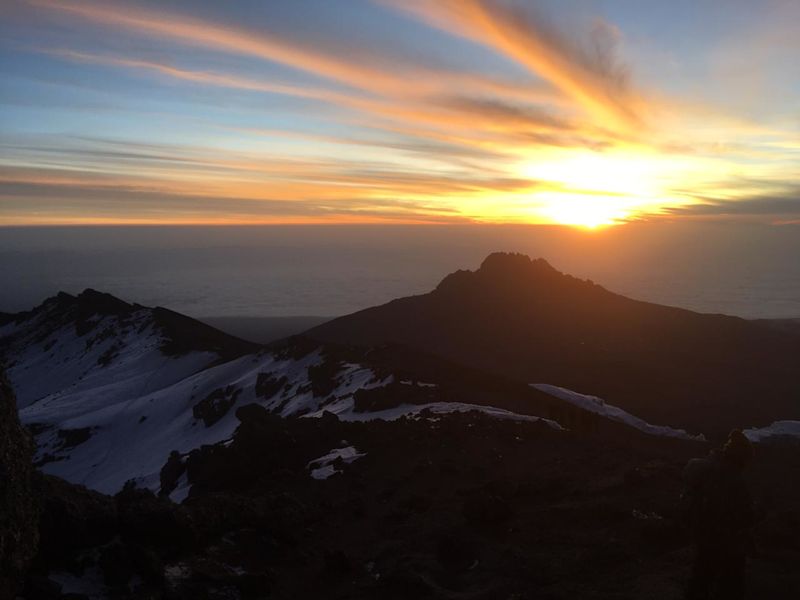 Summit day sunrise was glorious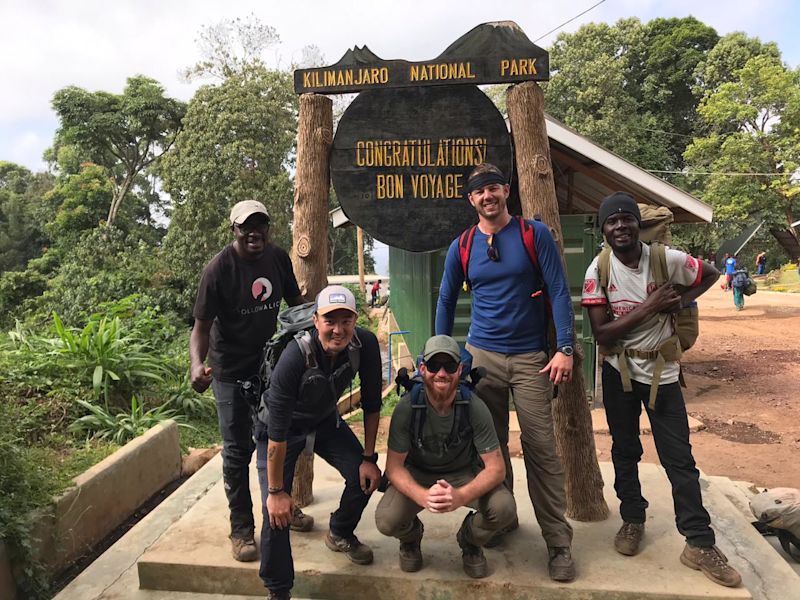 One of my life's goals achieved!