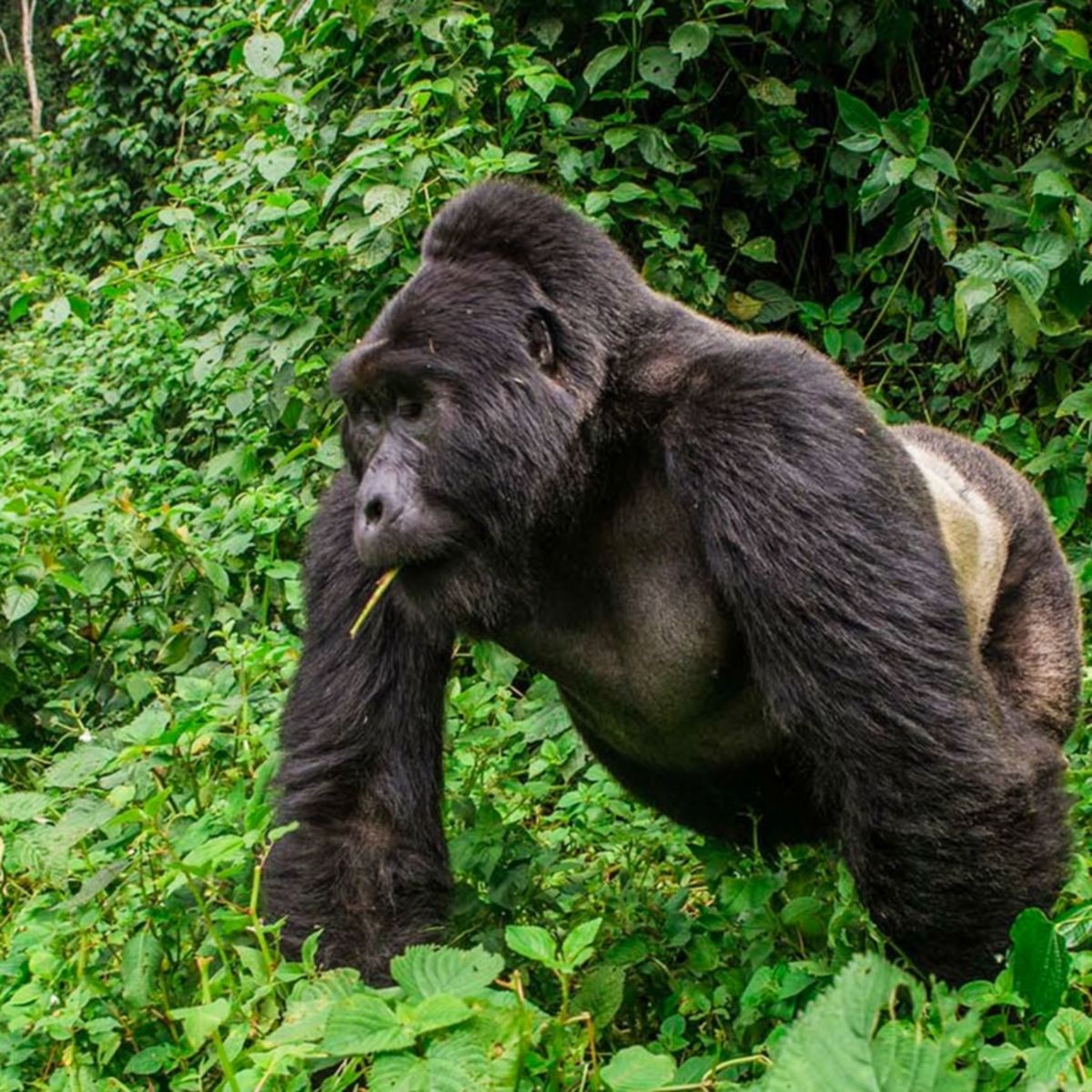 Best time of year for gorilla trekking in Uganda
Jul 12, 2022
Reading time: 3 minutes
While you can go gorilla trekking throughout the year, the drier seasons offer better conditions. We discuss the different seasons and what to expect in terms of weather, hiking conditions, prices and busyness.
Going on a gorilla trek is one of the most exciting adventure trips you gift yourself! If you're reading this post, you're probably pretty serious about making it happen. Hooray! But when to go? Gorilla permits can be bought for any month. But some months offer better conditions. So let's discuss the factors to consider in deciding on a time for gorilla trekking ...
Gorilla trekking can be done year round
You can go gorilla trekking at any time of the year in Uganda. Uganda has a warm tropical climate and daily average temperatures range from 25 to 29°C (77 to 84°F). There's also a good deal of humidity.
But mountain gorillas live in two parks – Bwindi Impenetrable National Park and Mgahinga National Park – both of which are located in the mountainous region of southwest Uganda. The elevations here are higher than the national norm, and so average temperatures range from 7°C (45°F at night to only 20°C (68°F) during the day.
Being in the southern hemisphere, the coldest months in mountain gorilla territory are June and July.
Winter takes place over the middle of the year in Uganda, so if you really don't like the cold, avoid June and July. But whenever you choose to go gorilla trekking, you should expect a chilly start to your trek (and come prepared, as we discuss in What to pack for gorilla trekking).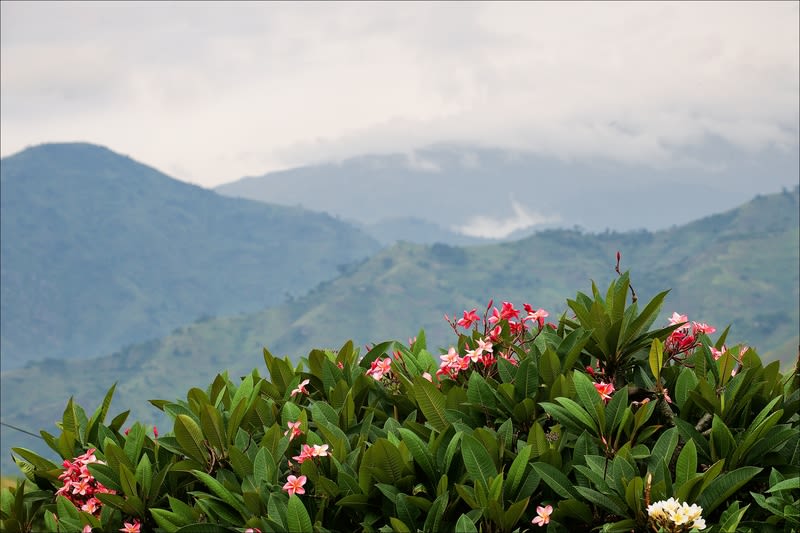 The mountains of southwest Uganda experience cold night-time temperatures
Two rainy seasons
Like most East African countries, Uganda has two rainy seasons:
The long rains, which last from the end of February to the end of May

The short rains, which last from October to mid December
These periods see frequent tropical downpours. While they don't last long, the downpours result in especially muddy and slippery trekking conditions. For this reason, most folks prefer to miss the rainy seasons.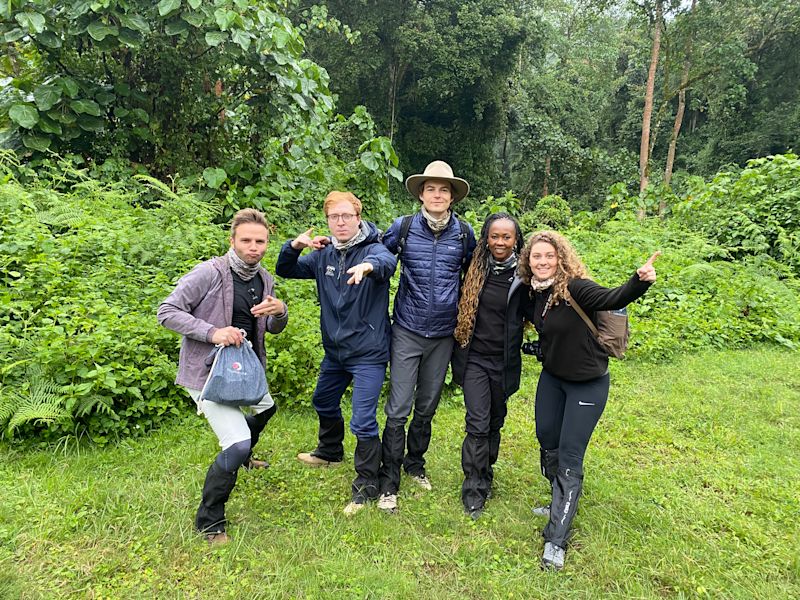 You need to bring along a waterproof jacket, no matter the time of year of your trek
Best months for gorilla trekking
To avoid the rains, plan your gorilla trek for sometime between June and September, or between mid December and mid February.
The best time to go gorilla trekking in Uganda is in the long dry season from June to September and during the short dry season from mid December to early February. As Uganda's climate is tropical, there may still be a shower or two, but it's generally drier, which makes the ground less slippery.
A good time for other local adventures
The dry season also happens to be the best time to enjoy a safari in Uganda, as the bush is less dense, making spotting wildlife much easier. The dry season is also the best time to enjoy chimpanzee trekking, or white-water rafting on the Nile. You can learn more in Top 20 things to do in Uganda.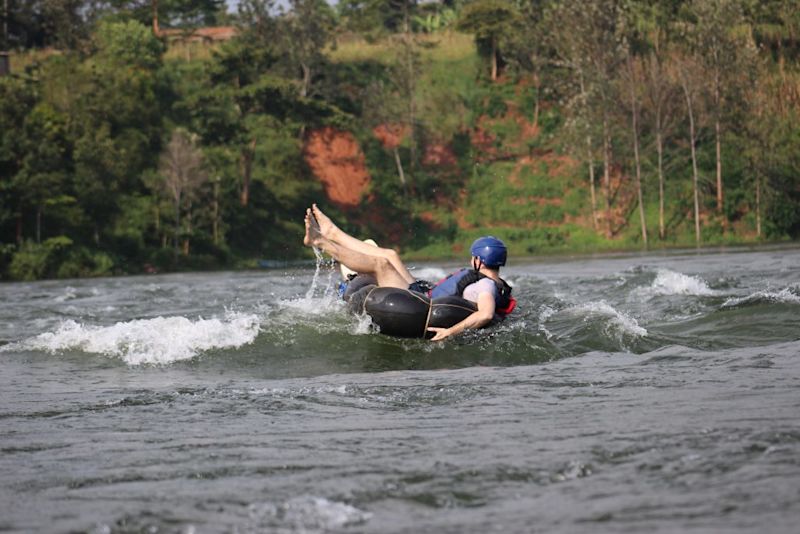 Jinja, which is not far from Entebbe International Airport, is the adventure capital of East Africa
Seasonal rates
Lodges in the region charge lower rates during the wet seasons. And sometimes the Uganda Wildlife Authority offers discounted gorilla permits at this time too. The rainy – or low – seasons are therefore good times of year for more affordable gorilla trekking. You might like to learn more in Uganda accommodation.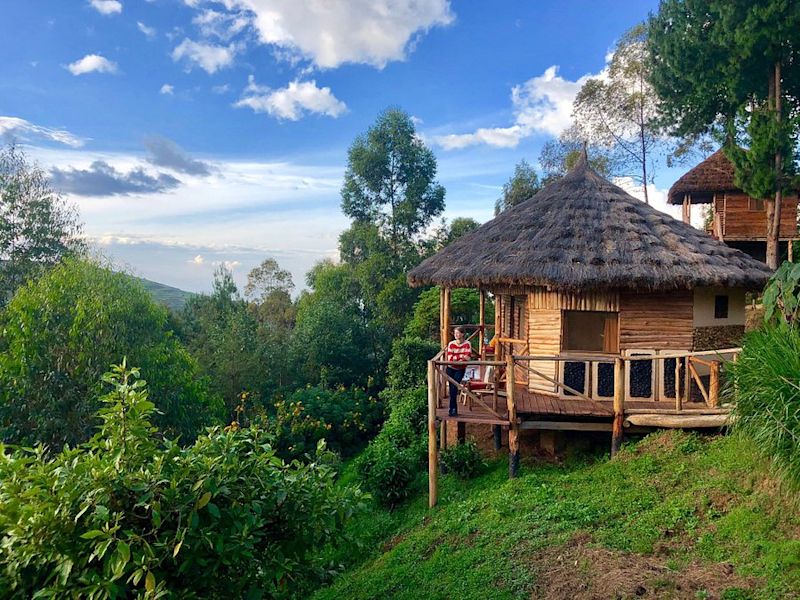 There are many beautiful and affordable accommodation options near to Bwindi Park