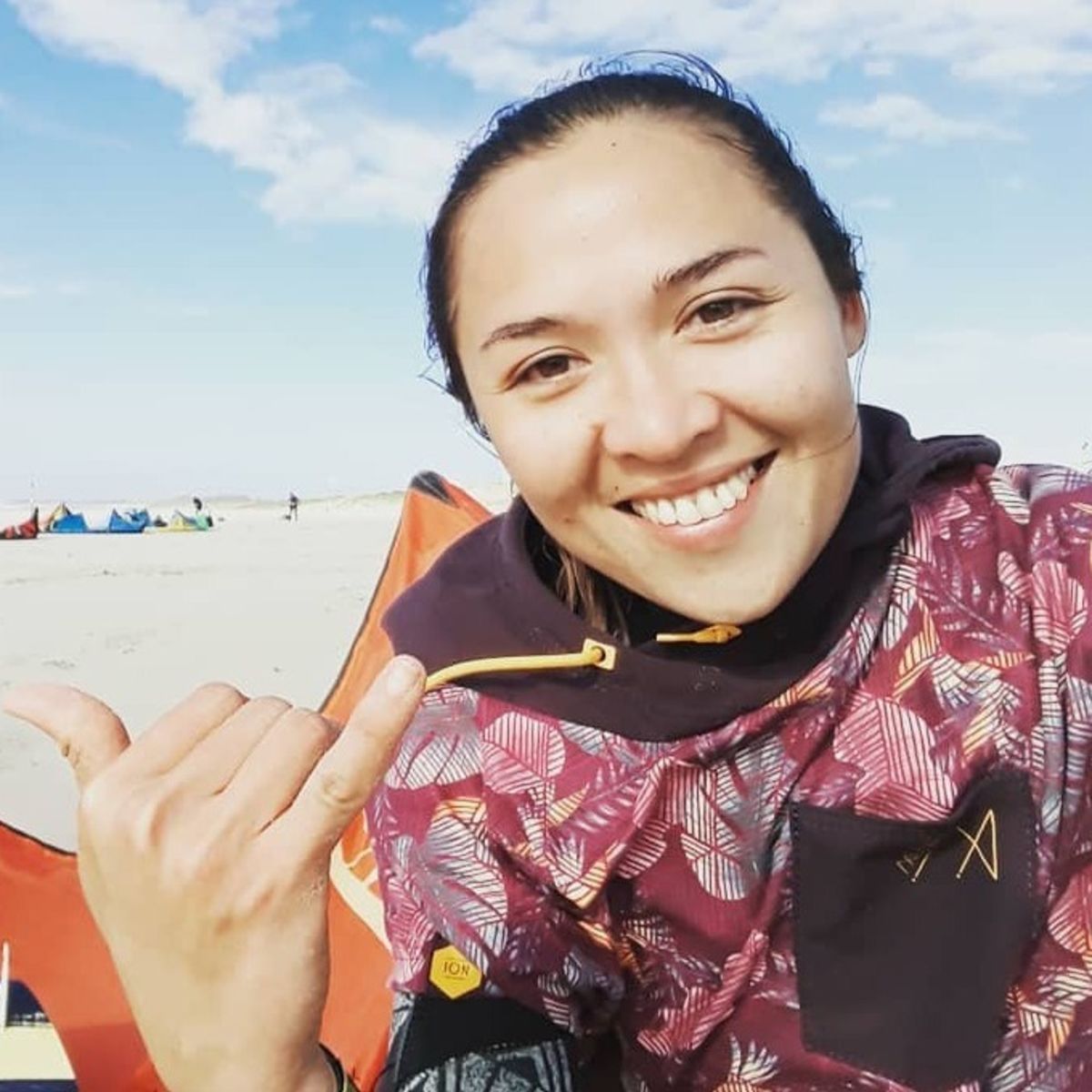 Ask an ambassador: 10 questions with Iris
Jul 16, 2021
Reading time: 6 minutes
We asked our fabulous ambassador and even more wonderful friend, Iris, to answer a few questions about herself. We also asked her to describe what it's like being part of the Follow Alice family as an ambassador.
Hi Iris!! So, to start off ...
1. Tell us about yourself ...
My name is Iris, or better known as Irie Iris. A nickname which was given by my wonderful and musical friends all the way from India and Germany. The word irie originated from the Jamaican culture and literally means 'the state of feeling great'. Because a good vibration is an irie vibration. 'Keeping it irie' is my life motto, and, when you do, you will grow into an even better version of yourself as well inspire one another. I keep myself irie by staying curious, seeking beauty in nature and beings, and find inspirations around me.
Keeping it
irie
is my life motto because when you're living it
irie
, you're living in good vibrations.
@keepitirie
I am originally half Dutch, half Indonesian, raised on a small island Bali, Indonesia, until I was 15, then moved to Europe ever since. Having had that cultural leap made me the person who I am today, self-motivated, enthusiastic, curious and ocean lover.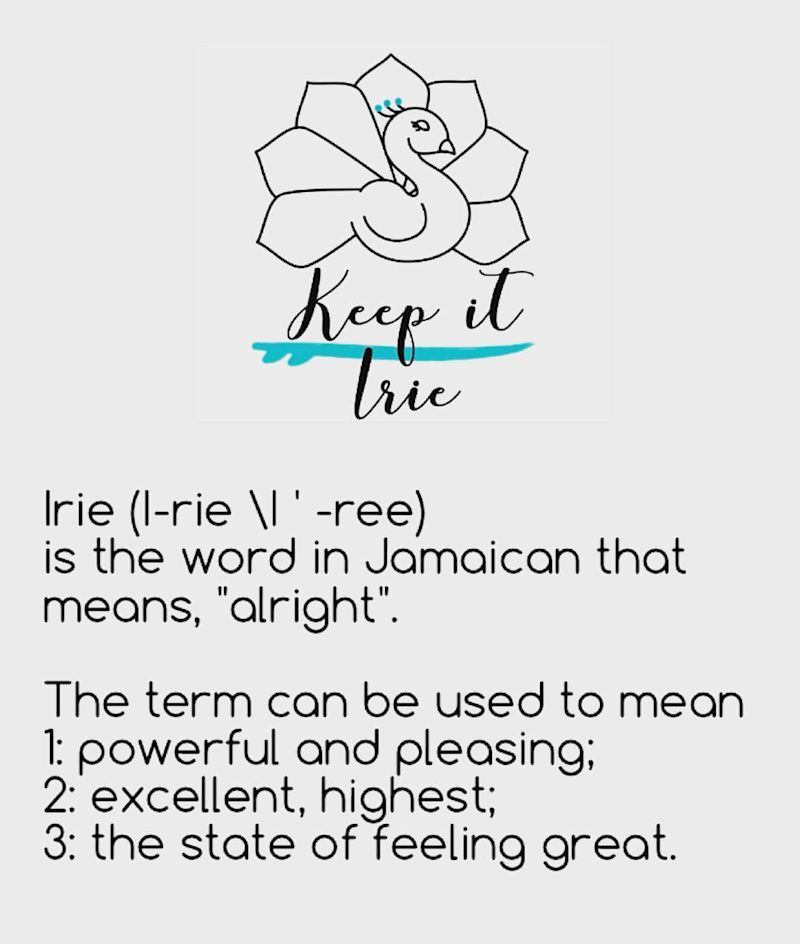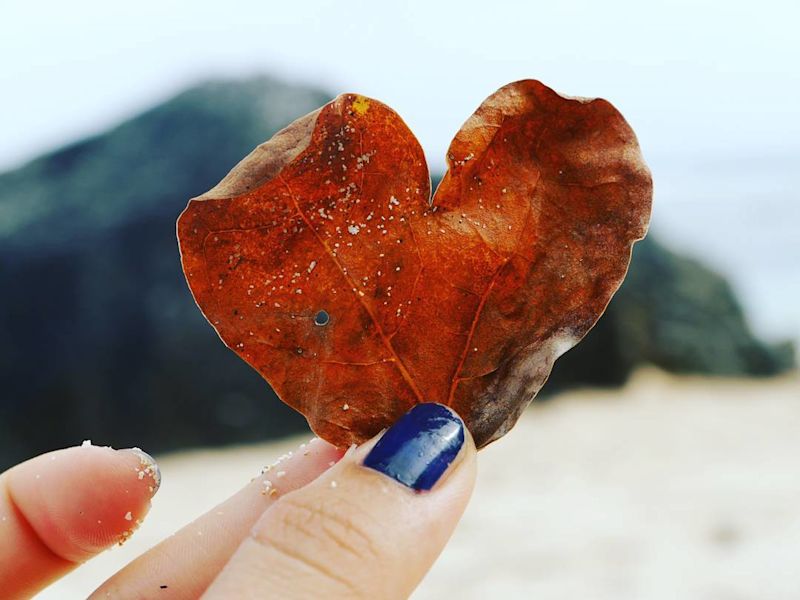 Love message from the universe
2. What do you do for work?
Over the past three years, I have been working as a front desk assistant on a kitesurfing station in Greece. This year I decided to step off the seasonal job and find a career that would allow me to work remotely. Preferably in the industry of leisure, tourism and/or sports for the position communication specialist/media communications. I have started a travel blog full with articles on personal development, ocean-related topics, inspiring people and things I just find interesting along the way!
3. What are your interests and hobbies?
The ocean is my temple, whenever I have the chance I tend to chase after waves and wind due to my passion for surfing and kitesurfing. If not, you will catch me jamming on my ukelele or practicing yoga to keep myself grounded.
4. Do you run any side projects?
Due to my passion for water-sports and continuous the connection with the sea I gain more and more awareness about ocean pollution and develop a project called 'Clean Beach Day' in the summer of 2017. Clean Beach Day is a great opportunity to clean and feel connected directly to the sea. The aim is to clean the beach, raise awareness, and find a creative solution in saving nature.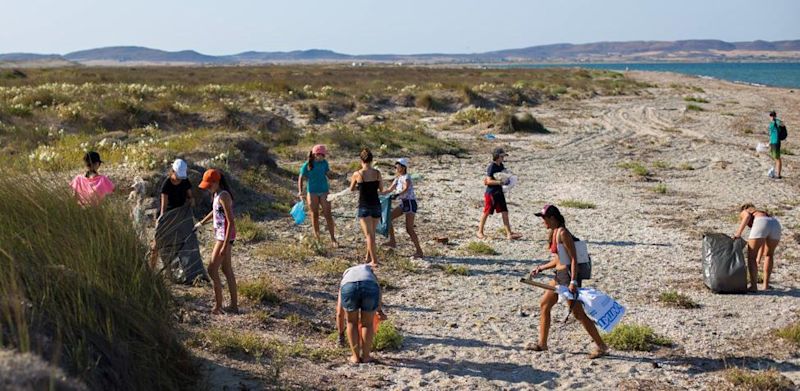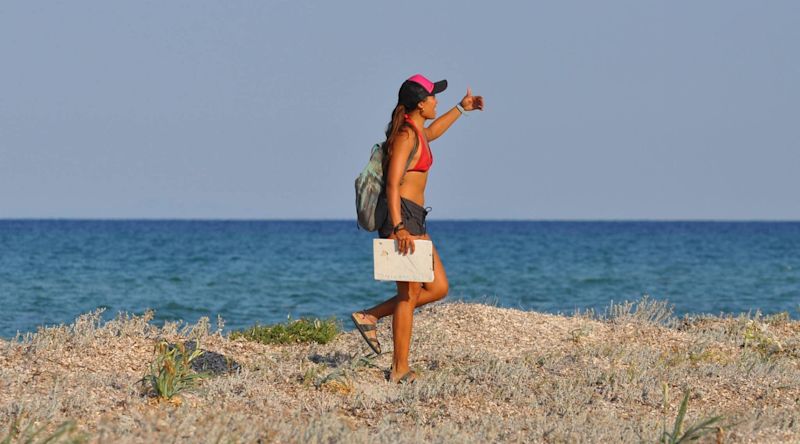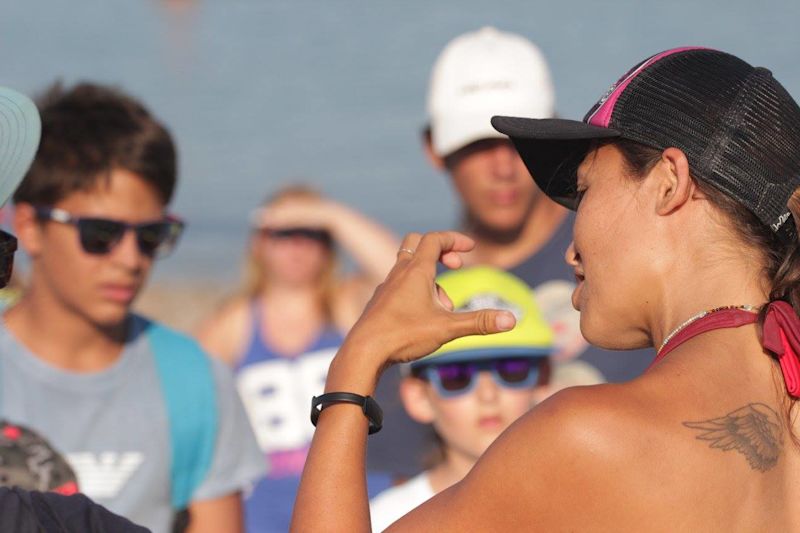 A Clean Beach Day in Greece
5. How many countries have you lived in?
9 countries! Indonesia, Netherlands, Spain, France, Germany, United Kingdom, Bulgaria, Italy and Greece. My favourite one is Greece. Greece is tranquil, strong culture, great conditions to kite-surf and the nature very raw and strong.
6. What country do you most want to visit?
Peru.
7. What's the best adventure you've had?
It was the year of 2012, I finally returned back to my home island Bali, after 8 years of not returning. Two of my best friends came over to visit me, we decided to take an adventurous unplanned motorcycle trip towards the heart of Bali. During the travels, we visited Trunyan, an ancient village inhabited by people who live in ways that are vastly different from the Balinese. A village that is squeezed tightly between a lake and the outer crater rim of volcanic Mt Batur. The reason why we visited the village is due to their strange way of burial and 'banyan tree' that absorbs the odour by a special fragrance emitted by the banyan tree. I suppose it was the mystic that triggered us to visit this place. To be honest it was a scary trip but very interesting.
After visiting the cemetery we decided to continue our journey towards the east side of Bali but had doubts whether to continue our journey or find a place to stay because big stormy clouds were approaching. Off we went continuing our journey into the wild life of Bali.
The night was young but as dark as a sky without a moon. The road was steep, no pavements, no lights, and not a single person except us.
What happened next!?
All I could hear was birds, apes, and insects around us. I felt responsible and kept looking into the mirror to check whether my friends were okay on their motorbike. Suddenly I couldn't see their motor bulb on and heard a scream. I immediately stopped my motor and ran towards the girls. One of the girls had a deep cut in her hand and the other one panic. I remained focused and made immediate solutions in calming them down. To cut the story short, after miles of riding the scooter we finally found an emergency hospital to clean and heal the wounds of both girls. Lucky, the wound wasn't too bad, however, I had to assist one of them during the cleaning & stitching process. My face went pale and I nearly had to vomit.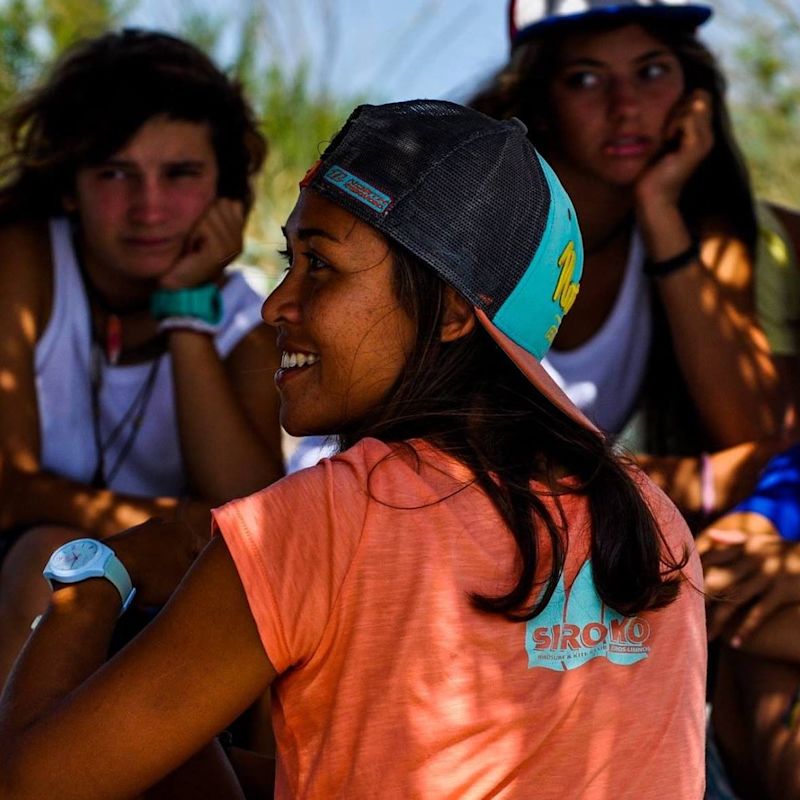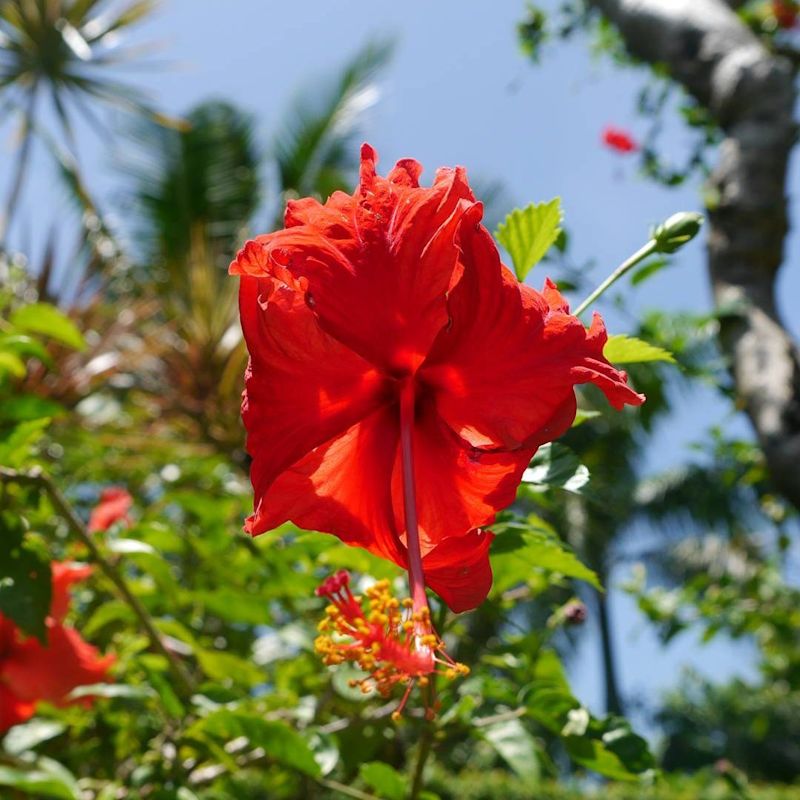 Beautiful flowers in my hometown, Bali!
8. Do you have any upcoming adventures?
If all is set, this summer my boyfriend and I will organise kitesurfing and yoga packaged holidays for guest to book in the island Fuerteventure. If I have the chance I would like to visit Morocco as well since it's the neighbouring country.
9. What made you become an ambassador?
Even though I am still a newbie within the Follow Alice Ambassador programme, I feel like home with Follow Alice. I suppose it's the personalised connection, non-hard selling marketing approach, openness, adventure seeking, go local approach are all motives for me in becoming an Ambassador.
Even though I am still a newbie within the ambassador programme, I feel like home with Follow Alice. I feel like I can be myself.
10. How do you fit being an ambassador into your lifestyle?
There is a lot of similarity between Alice and me. We are both young, curious and always looking for new opportunities. What I am I make into my lifestyle. Becoming a Follow Alice Ambassador doesn't really change anything - I'm doing all of the work already, so it fits into my lifestyle
If you could give one piece of advice to a potential Ambassador what would it be?
Have FUN, learn, free yourself with Follow Alice. Trust the process!
Follow Iris's journey on Instagram @keepitiriee and through her website www.keepitirie.org.