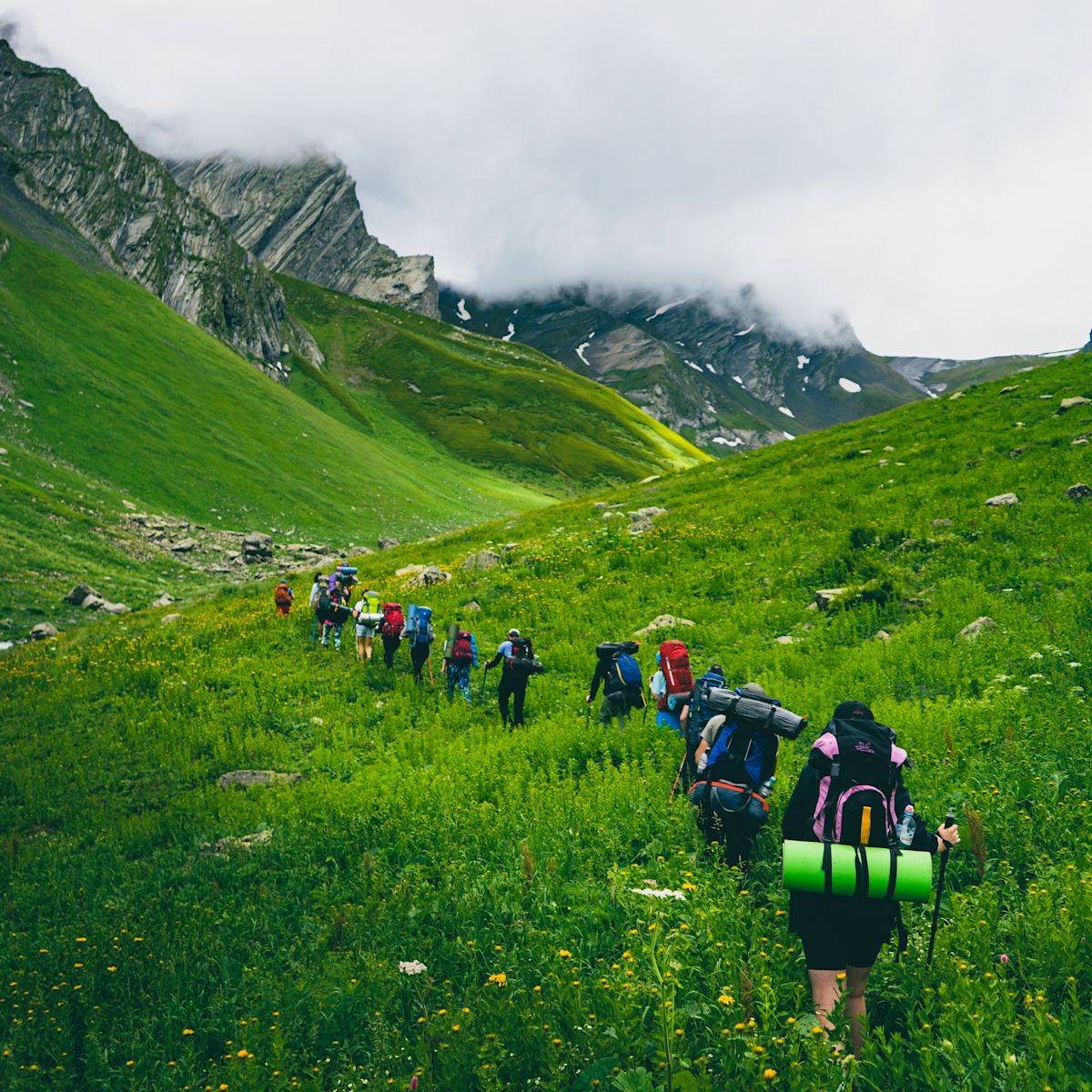 A step-by-step guide for planning adventure travel
Nov 3, 2023
Reading time: 25 minutes
New to adventure travel? Welcome! You won't ever look back. 😉 But you probs need some help to get started, as budgeting and planning for an adventure trip isn't second nature. So let us guide you through it, step by step.
So you want to have an adventure in a fresh, exciting and far-off place ... but how do you make it happen? Follow our step-by-step guide below to help you plan for an amazing adventure trip!
1. Choose a location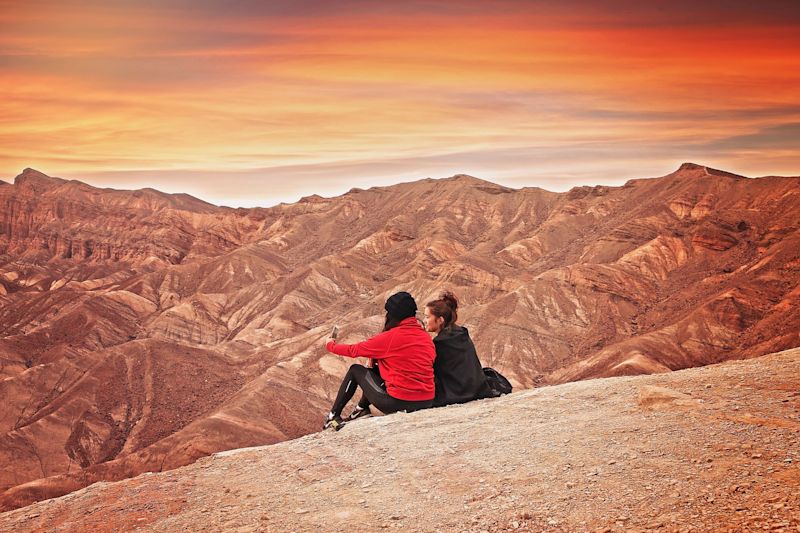 The location should spark serious excitement in you whenever you think about it
This is usually the easiest part of planning an adventure trip, because you've seen images of a place you like the look of, or a friend has told you of somewhere that whets your appetite. You probably already know where you want to go, and have maybe been wanting to go there for years already!
The most important part when deciding on a destination is, in our opinion, ensuring that it's somewhere you really want to visit. Don't go somewhere because 'everyone else' has gone there, or you feel it's a rite of passage.
It takes a decent bit of time, effort and money to put together an adventure trip. So ensure the location you choose is somewhere that really excites you and will propel you through the necessary admin you must undertake beforehand.
Choose somewhere that is really thrilling to you, no matter what anyone else is doing or thinks about it.
So speaking of admin, once you've chosen your adventure travel destination, it's time to do some research and start organising everything. The first thing we suggest you do is look into the Covid-19 situation in the host country (or region) ... yes, that nasty virus is still very much around affecting lives and policies.
2. Check on Covid-19 travel restrictions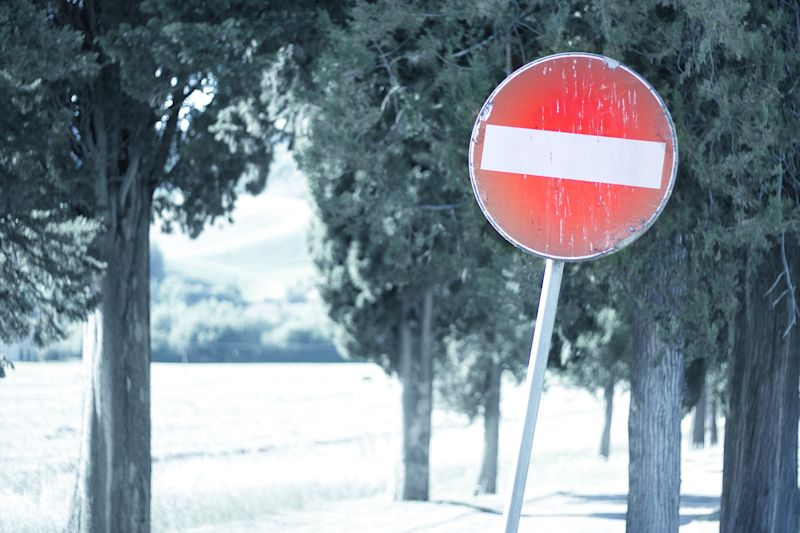 Some countries aren't admitting tourists right now
Now that you've chosen a destination, the first thing to do is check if you're actually allowed in right now! Most countries are open for business, as it were. But do still do a quick check. There's simply no point in planning a holiday to a location if its borders are closed.
Reduce the risk of cancelled plans or quarantines by thoroughly researching the Covid-19 policies of your home and destination countries.
Rather save a destination for another time if its coronavirus policies (or your own government's attitude to that country) are likely to mess with your plans.
3. Research if travellers are welcomed and safe
It's important to ensure you'll be safe on your adventure trip. It's goes without saying that some countries are safer for travellers than others. But there are also certain groups of people that need to take special care in choosing a location.
Attitude and behaviour towards women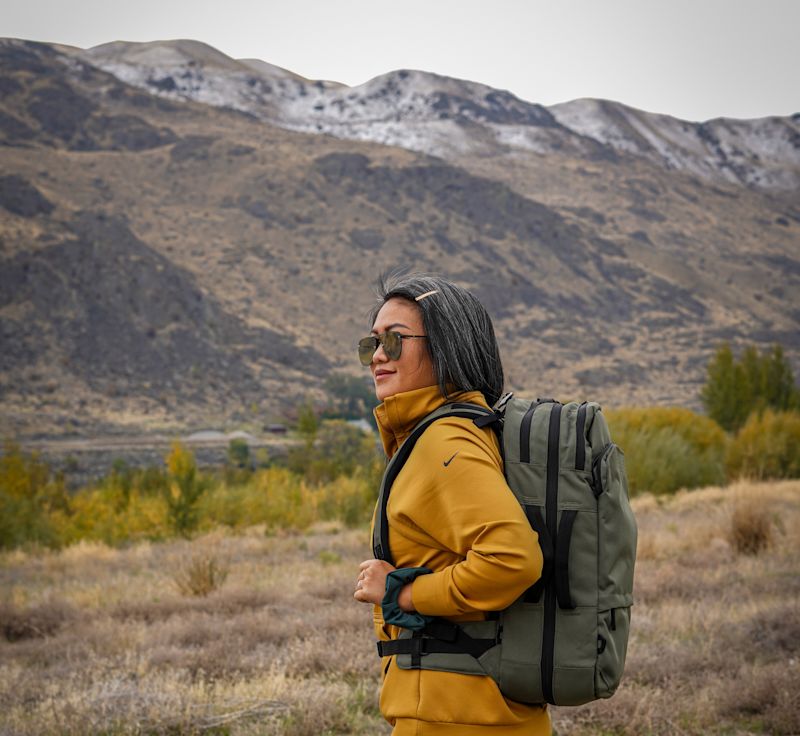 Women in particular should look into their rights and treatment in the destination
Female travellers need to consider the fact that they're not equal in the eyes of the law in some countries, especially in the Middle East. This makes them vulnerable, as they have fewer rights. Solo women travellers in particular should take care.
Further, adventure travel also often takes place in remote regions where certain gender roles are firmly in place. Will you be okay if attitudes towards you as a woman (and expectations of you) aren't what you're used to?
Also consider if you're willing to adapt your dress if norms dictate that it's needed. While most of us are fine with the idea of taking off our shoes and covering our shoulders in religious and sacred spaces, are you okay should you be required to cover up more than that? You want to be a respectful traveller but without making yourself uncomfortable.
Attitude and behaviour towards LGBTQIA+ folks
Anyone who's part of the LGBTQIA+ community also needs to consider if they'll be welcomed and safe in the desired destination.
Certain countries (particularly in Asia and Africa) aren't accepting of people of all orientations. And we mean this in the legal sense too. Consider if you'd be happier travelling somewhere with more liberal views and policies?
Stability of the region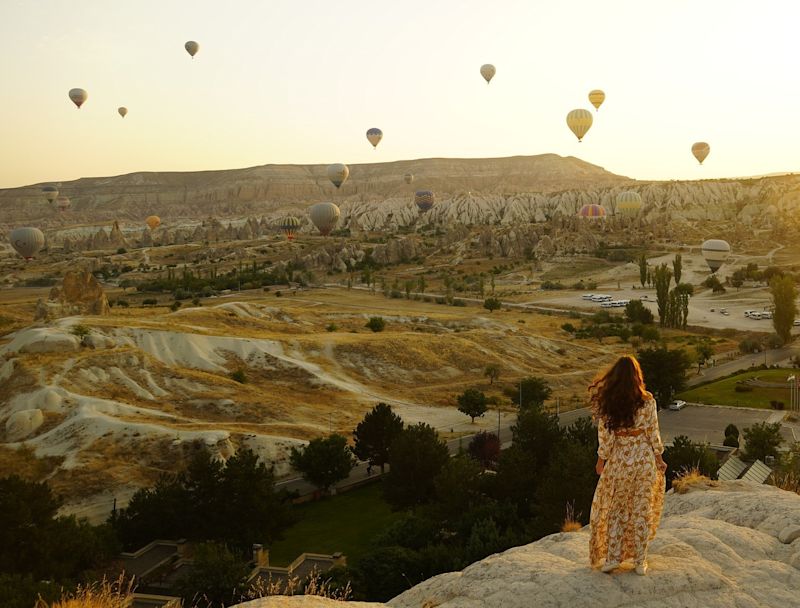 Choose a conflict-free country or region
Further, ask yourself how stable the destination country is right now? If you're not a news junkie, then you might not know about various issues. Please do some research to find about any conflicts or other relevant issues that could negatively affect your travels.
You might also want to consider if your visit bolsters a tourism-promoting government that doesn't hold values or treat its people in a way that sits right with you.
Also check that no natural disasters have made the area you wish to visit temporarily (or permanently) a no-go. That said, once it's safe to go again, your visit could well be a vital contributor towards a hurt tourism industry rebuilding itself. Trips to Nepal, for instance, are wildly appreciated by its tourism stakeholders as they suffered terribly in the wake of the 2015 earthquake.
What diplomatic ties are in place?
It's also worth finding out if your two countries have diplomatic relations? Do you have an embassy you can turn to in emergencies?
Obviously we're not trying to say who should or shouldn't travel where. But if you're an adventure travel newbie, please consider the points mentioned above.
Finally, as we discuss during step #9, you're often safer with an adventure tour operator if you feel you're part of a demographic that might in any way be vulnerable while travelling in a certain country, or in general.
4. Decide on your trip's duration and activities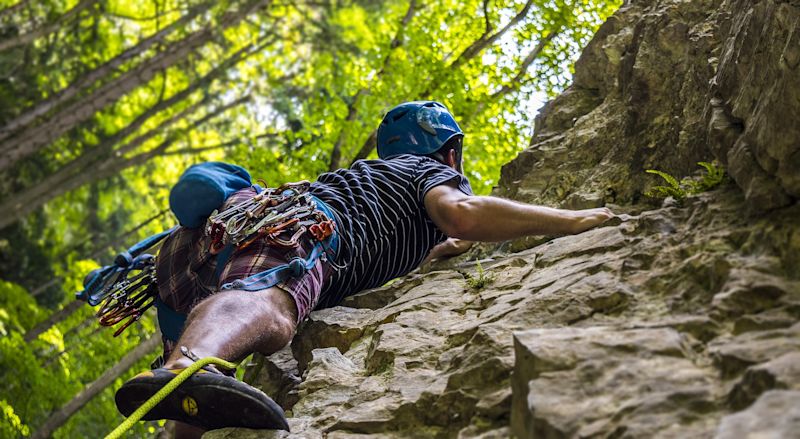 Your trip can be centred on an adventure activity, or simply include some along the way
We think it's a good idea to write down all the places and things you want to do on an adventure trip before thinking about the budget. Similar to creative writing, have fun making a dream itinerary, and only afterwards do some editing. In this way you'll see what it is you really want to do and see.
Once you've made your list of desired activities and tallied up the number of days needed, it's time to consider the budget (and perhaps how many days of leave you can get). At this point, you actually need to engage with step #5 as well, which is about costing everything. Because you'll need to back and forth between your itinerary and your costings. As you find out prices and fees, you'll likely need to remove (or perhaps add!) some items from your itinerary.
Try to balance saving pennies with ensuring you're still planning the adventure trip you really want to have. Often you're only going to get to that special destination once in your life, so you want to ensure you see and do the things that really matter to you.
5. Make a budget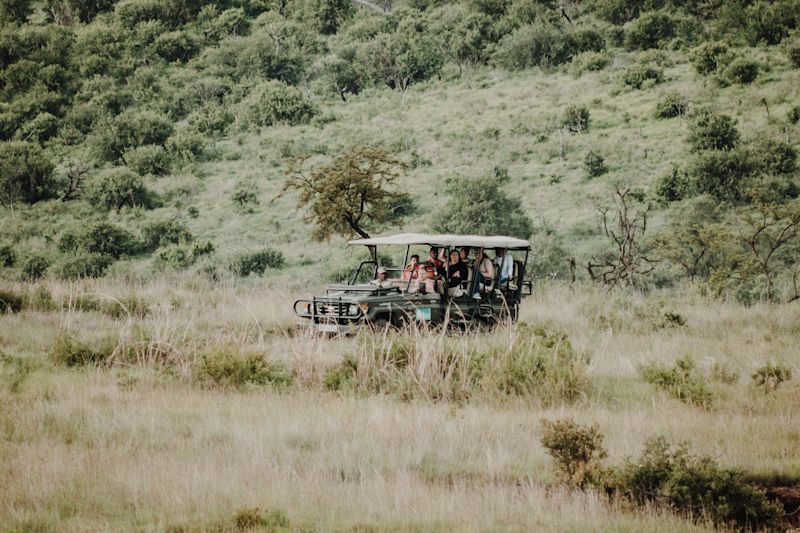 Each type of adventure trip has many costs to consider
A budget that really works for you requires a handful of steps, as discussed below ...
A. Find out what everything costs
This task can be a little bit time-consuming, but it's worth doing it right the first time to prevent any nasty shocks further down the line.
Here's a list of 'big ticket' items to research in terms of cost and then use to create your budget:
Airfares (be sure you get prices that include airport taxes)

A new or renewed passport (as discussed in step #7)

Local transport (from airport transfers to trains, buses, etc.)

Accommodation (check to see if airport transfers are included, as well as perhaps other local travel)

Food and drinks (you may need to buy drinking water depending on your location)

Travel insurance (see step #14)

Any national park and similar permits and fees, which cam sometimes be hefty (see step #13)

Any necessary gear and clothing (see steps #15 and #16)

A tour operator fee (it's mandatory to use a tour operator on some adventure trips, like climbing Kilimanjaro)

A tour guide, driver, porter, etc. (again, these might be mandatory)
Here now is a list of more inexpensive items to consider, some of which may or may not apply to you and your trip:
A visa or visas (if visiting Bhutan this would actually be a major expense)

Service tips (check if this is expected for your type of adventure trip)

An international adapter and power bank (see step #17)

Covid-19 tests (see step #19)

Any vaccinations or other meds like anti-malaria tablets (see step #6)

Souvenirs and gifts (more on this below)
Top tip: if you don't already have one, look into obtaining a credit card that offers traveller rewards and travel insurance when you buy flights with it.
B. Refine your itinerary if necessary
As we discussed under step #4, once you know how much everything costs, you can refine your itinerary. Then, once you've decided on a final itinerary, you may or may not need to give yourself some months to save ...
C. Make a savings plan if necessary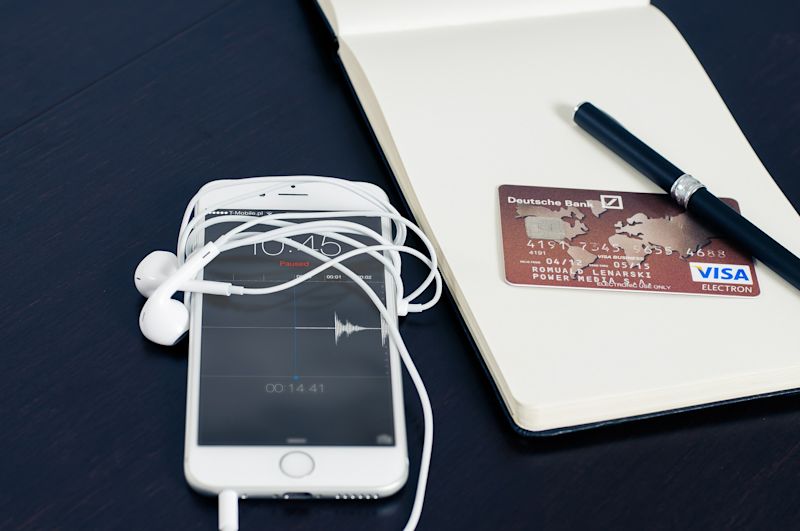 An adventure trip is something exciting to save for
A lot of adventure travellers aren't wealthy folks who just point at a map and then flash about a credit card. Often they're folks who prioritise travel over other possible expenditures.
If you really want to make adventure travel happen for you and need to save, put together a savings plan that you start working towards straight away. Consider if there are nice-to-have's that you can give up, even if just for this year, to make your dream happen.
At the same time, if you realise your savings plan is too strenuous and will just make you stressed, consider revisiting your itinerary, or perhaps push out the planned date of the trip.
D. Consider what initial costs and deposits are needed
In one sense, you need two budgets for an adventure trip. This is because you usually need to pay certain deposits early on. Also, you might want to buy your flights in advance (although this is happening less and less given the uncertainty brought about by the pandemic). The rest of the adventure trip's expenses are often only payable at the time of the trip itself.
So we suggest that you work out what amount you need upfront (or at an earlier date) and what amount is only needed by the trip date.
Try to ensure your money goes into the local economy
It's best to buy souvenirs and gifts from local vendors to ensure your money stays in the country
Ever heard of economic leakage? This is when the money you spend in a destination ends up in the pockets of overseas folks – often with large multinationals. This is a sad reality in many of the world's most beautiful and popular adventure travel destinations.
We encourage you to look for accommodation and other services that are run by or employ locals (and we're talking in positions of management too, not just at the 'bottom' of the organisation). If you want to really make a difference, try to look for companies that use local suppliers too (for instance, buying produce from local farmers).
6. Research health risks and requirements
You now need to find out if there are any health-related requirements for entry into the destination. Many East African nations, for instance, won't allow you in without proof of a yellow fever vaccine. Nowadays many countries also require proof of a Covid-19 vaccine before they'll admit you.
Pro tip: don't leave things to the last minute. A yellow fever vaccine, for instance, can make you feel icky for a few days, and moreover needs to be done 10 days before your trip.
You also need to learn if there are any precautions you should take, like anti-malaria medication. When high-altitude trekking, some travellers like to take a medication like Diamox to reduce the possible side effects.
In terms of malaria, you'll want to choose accommodation (which we discuss in point #12) that provides bed netting. And you'll also want to pack anti-mozzie spray or lotion. Long pants and long sleeves also help to protect you from being bitten.
Finally, linked to our discussion in point #13, you would do well to buy travel insurance that covers you for the particular activity you're doing. For instance, high-altitude trekkers should purchase insurance that covers them for trekking up to a certain altitude. Some countries won't even allow you to trek without such insurance.
Plan a small first aid kit
We also recommend that you pack yourself a small first aid kit. If you travel with a tour operator they should have a kit, but it's still a good idea to have your own one. You can't be sure a tour operator will have everything you might like or need.
Some items we recommend you put into your personal first aid kit are:
Antiseptic

A sterilised cotton wool pad

Plasters (band aids)

A small bandage

Anti-diarrhoea medications

Anti-constipation medication

Anti-nausea medication

Hay fever medication
7. Check your passport date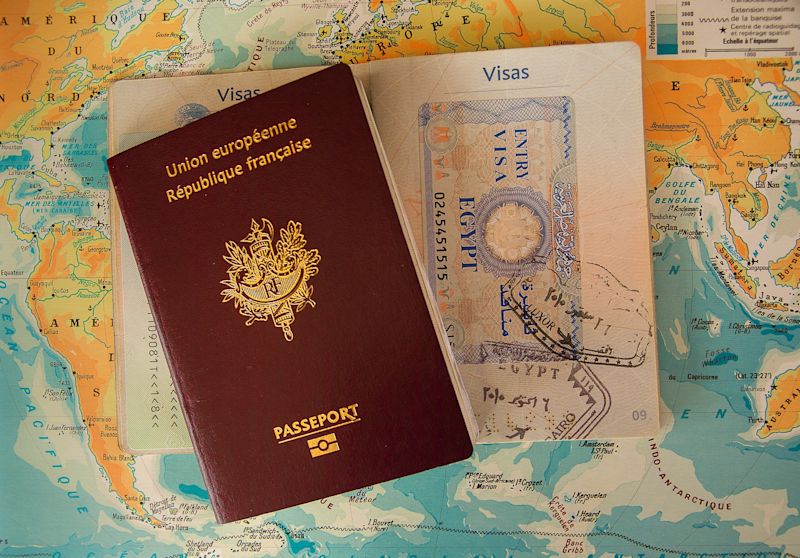 You need an up-to-date passport to travel internationally
It's easy to overlook checking your passport's expiry date until it's too late. Don't be one of those people!
Generally you need a passport that's valid for at least three months after you return date. This is an important bit of info, so please don't overlook it (or do bad math!).
If you're new to adventure travel, perhaps you're also new to international travel and so you'll need to actually apply for a passport. Depending where you live, you'll have a different wait time, and it may or may not be a reliable timeframe. Check your government's website for details and try to action this step as soon as possible.
8. Look into visa requirements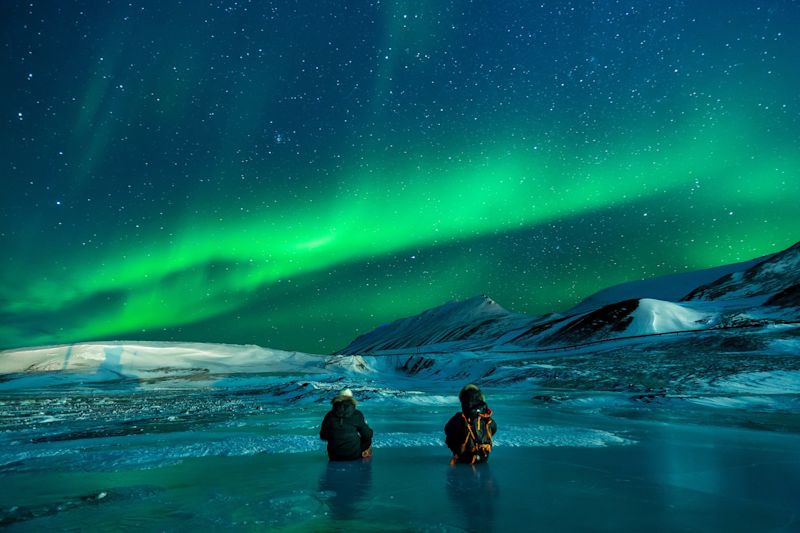 A Schengen visa is required for many visiting Europe
Depending on where you're coming from and travelling to, you may need to organise a visa. As with most things involving a government, don't leave this to the last second!
Sometimes you can obtain a visa upon arrival in a country, but you can't count on this. Be sure to do your research beforehand to know what's expected and so get your ducks in a row.
9. Decide if you want to travel alone or with others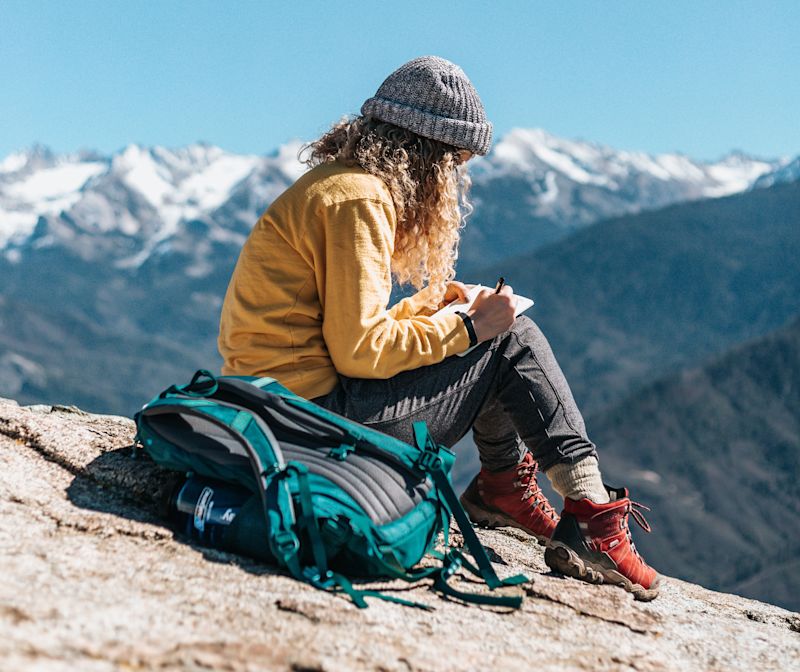 Solo travel has been gaining in popularity this century
Now's the time to lock in any friends or family that you want to go with you. Remember that not everyone you get along with is going to be your cup of tea as a travel companion. It's worthwhile checking that any fellow travellers really buy into the itinerary you have in mind.
Another option is flying off on your own. Solo travel is no longer a last resort. Many choose to travel on their own, for various reasons. We encourage you not to put off adventure travel if you have nobody you know to go with you. Go by yourself and enjoy your independence and own wonderful company!
Alternatively, use your social networks to put out feelers to see if anyone you know would like to go with you. Many folks don't like to initiate things themselves, but are happy to jump on a train that's already in motion!
Another option is to join a group of unknowns. Adventure travel groups are often compromised of strangers who become friends during the course of the trip!
10. Sign up with a tour operator or book things yourself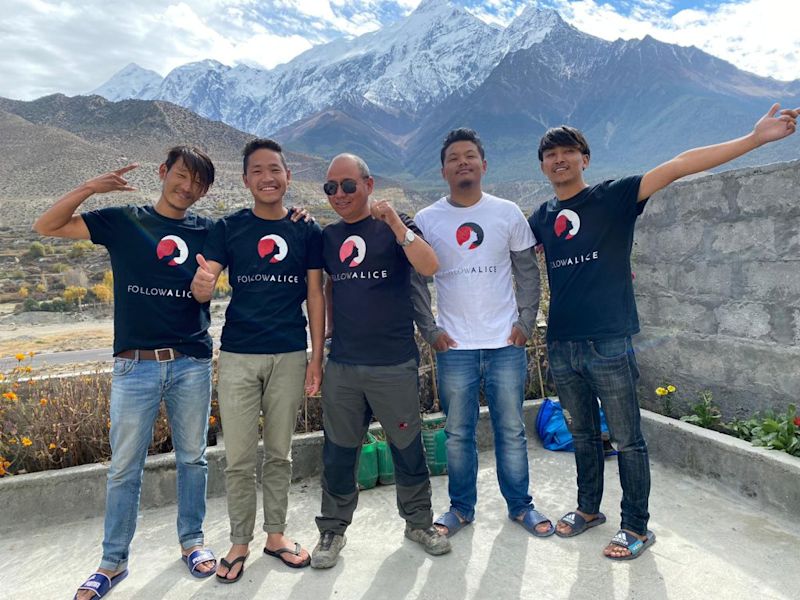 Our awesome Follow Alice Nepal team!
Whether travelling alone or with others, you need to decide if you want to plan and do everything on your own, or use the services of a tour operator. If you opt to use a tour operator, now is the time to do this in your sequence of steps, as you need to confirm dates before you can book any flights.
So what are the pros and cons to organising your own trip? As well as the pros and cons of using a tour operator? This could be a whole discussion in itself, but here are a few of the most notable points for you to consider ...
Organising a trip yourself is preferable when you like to have complete control. And can also be helpful if you have an unusual itinerary in mind (although bare in mind that many – often smaller – travel companies like Follow Alice are happy to tailor trips to your wishes).
Some like to keep things super solo and don't want to have to the company of a local tour guide or the like.
On the other hand, one of the big perks of using a travel operator is that they do most of the legwork for you. Admin like booking accommodation, obtaining permits and booking transport are taken off your hands.
Another perk is that they know the area, the highlights and lowlights, pitfalls and dangers, and it's their job to ensure you have a great time. But please do your research well (which includes looking at reviews) and only select a tour operator that's reputable and good at their job!
On adventure trips, a tour operator is usually the safest option as they have local guides who know the dangers of the activity intimately and their primary job is to look after you and ensure your safety. They also should be trained in first aid. (Again, be sure to choose a reputable company with a good safety record, otherwise this advantage falls away.)
As mentioned in step #9, a tour operator is a very attractive option if you don't have anyone you know to travel with and would like to be put in a group with others. Many amazing friendships have been formed this way!
Tour operators often receive special rates, so sometimes they can book your accommodation and activities at a better cost than you'd be able to do on your own.
11. Book flights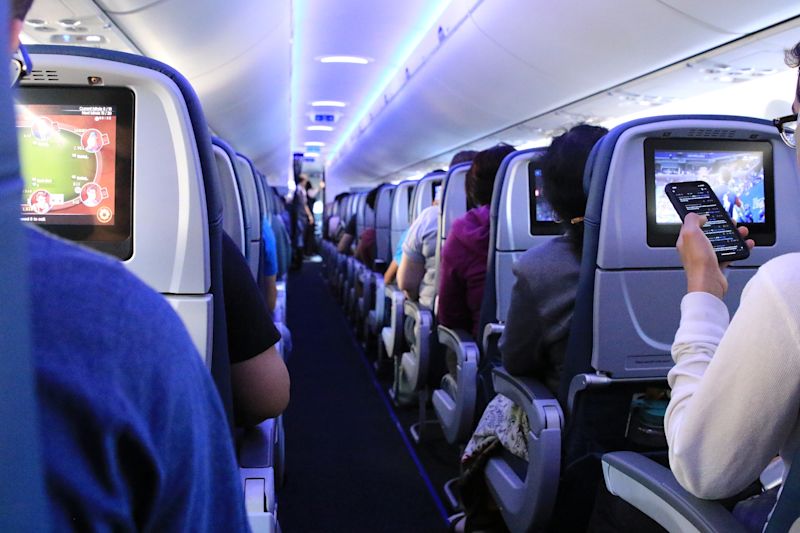 Once your itinerary is decided, it's time to book flights
In the past you'd book trips and flights far in advance to avoid hefty last-minute prices (and the possibility of not getting a spot). These days last-minute deals are often the best deals of all! In an industry with everything in constant flux, there's no golden rule right now when it comes to booking flights.
The best advice we can give you is to simply keep your eyes open for deals.
Also, if you have any stopovers, be sure to give yourself a large enough window to cover any flight delays. The safest way to do multi-flight journeys is to use one airline if possible, as that way any missed connections are on them – they need to find you another flight, at no extra cost.
12. Book accommodation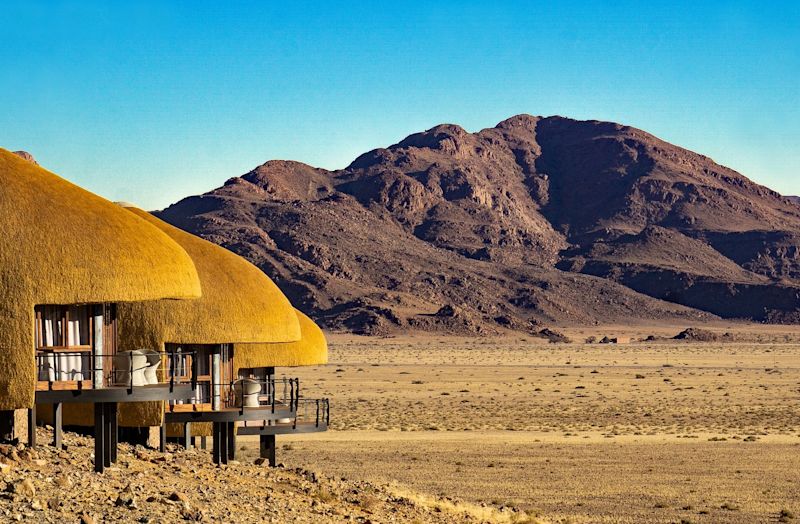 Look for accommodation that benefits the local economy rather than large multinationals
While you shouldn't book any accommodation without first having your flights secured, we recommend looking into accommodation availability before booking your flights. You want to ensure you'll be able to stay in the desired location. And if you have your heart set on a particular establishment, you want to ensure they have a spot open for you.
The best thing to do here is to have an idea of your planned flights and then pay refundable deposits where possible for your accommodation. Once your accommodation is secured, you can book your flights. In this way, you can cancel your accommodation should anything go awry with your flights, and you won't lose any money.
Naturally the above suggestion isn't always possible. When this is the case, we feel it's better to secure your flights first and then amend your accommodation choices if necessary, rather than the other way around.
13. Purchase any necessary permits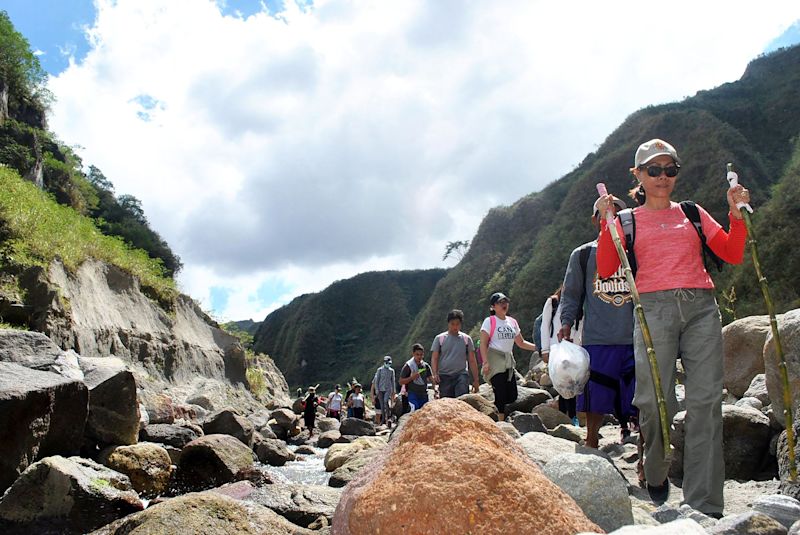 Protected areas often require you to purchase an entrance permit
Much adventure travel happens in national parks, reserves and the like, and for these you often need to purchase entrance permits. This is an important part of your budget, as permits can by pricey, often charging a daily fee.
Some countries and regions also insist on other charges and fees. As we discuss in Nepal trekking permits and fees (2023), for instance, you need to pay park fees but you also need a permit from the Government if you want to trek in Nepal, and you sometimes must also pay local municipal fees when entering an area. These costs add up and form an important part of your budget.
If you travel with a tour operator, check that these fees are part of the package fee (they usually are), and that the operator will acquire them for you. A good tour operator takes this admin off of your hands!
If you're organising permits yourself, be sure to find out which need to be acquired beforehand and which you can simply purchase as you go along.
14. Buy travel insurance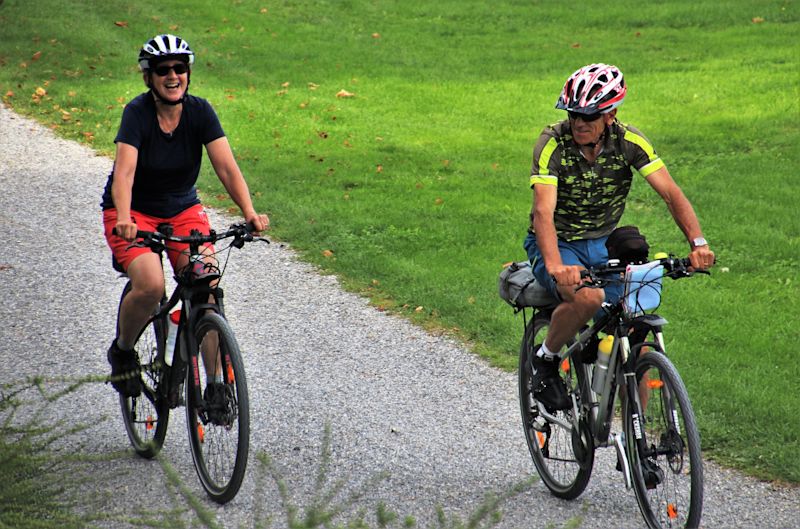 It's especially important to have travel insurance if you plan to do physical activities
Travel insurance is a critical part of adventure travel. Often on adventure trips you're engaging in physical activities that come, quite naturally, with more danger than a regular sort of holiday (such as a city tour or beach holiday).
Be sure to check with the authorities if any special type of insurance is required to be allowed to do your particular adventure trip. When preparing to climbing Kilimanjaro, for instance, you need to buy insurance that covers you for climbing up to 6,000 m above sea level. You won't be allowed on the mountain without proof of such insurance.
Insurance that addresses the coronavirus
Some travel insurers have policies that protect you against travel disruptions linked to the coronavirus. Be sure to read any policy you're considering very carefully, as not all coronavirus insurance policies are created equal. Some will cover you for falling ill with the virus, for instance, but not for disruptions caused by border closures.
We strongly encourage you to invest in a policy that covers you for any kind of virus-related disruptions. While tour operators can often point you towards their preferred insurance provider, most will stress the importance of you taking ownership of this issue. Every home and destination country has different Covid-19 policies. And your home country has a different set of insurance providers. This is one admin task that you really can't outsource, and also can't afford to fudge.
Please also make yourself very aware of the fine print of the policy you choose, as some insurance policies won't pay out if you've received compensation (even if partial) from a third party.
15. Look into what equipment you need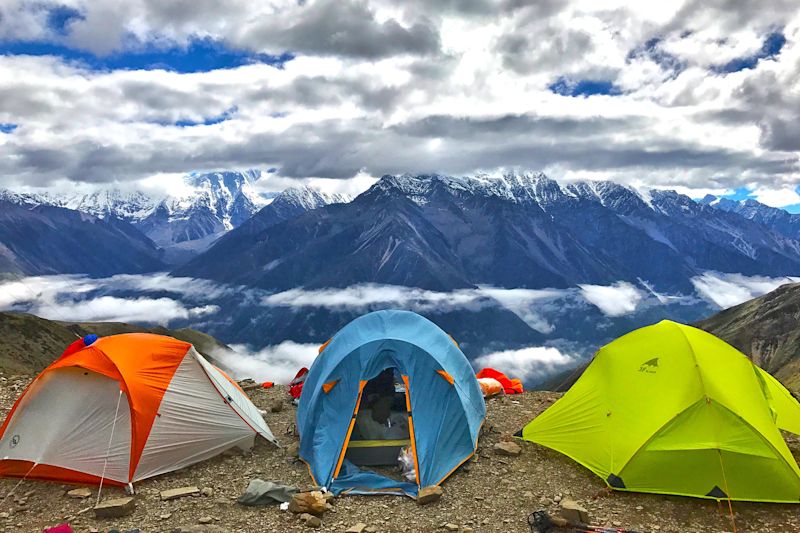 Camping equipment is usually provided by your tour operator
Adventure travel often requires an assortment of special equipment, like tents, outdoor cooking equipment, kayaks, snorkels and flippers, emergency oxygen, and the list goes on.
If you're travelling on your own (versus with a tour operator), then it's especially important that you research and acquire the necessary equipment. If you choose to travel with a tour operator, they usually provide most of the necessary equipment, which is a big help. If they don't provide you with a list of the equipment that's included and not included as part of your package, be sure to ask for this.
Decide if you want to rent or buy
You can often rent equipment at destinations known for a particular type of adventure activity. We're talking sleeping bags, trekking poles, and so on.
Renting is a useful option to consider, for three reasons ...
Firstly, local rental shops know the sort of equipment that's required to safely and comfortably do the activity for which the region is known. Provided you don't go to a dodgy shop basement shop that's trying to offer a ridiculous bargain, you should find informed sales staff who are able to explain and direct you towards what's needed for your particular adventure.

Secondly, renting is a great option for expensive items that you're unsure you'll use again. If you're camping in a cold climate for the first time, for instance, you don't necessarily want to buy your own four-season sleeping bag. You want to first see how much you enjoy the experience before considering making such a big purchase!

Thirdly, renting means you don't need to transport certain items (which are often heavy and bulky) across the globe. Even if you have a piece of equipment at home, you might opt to rent it at the location.
Do, of course, do thorough research into the rental situation in your destination before planning on this option! And be sure to factor in enough time for any rental arrangements – you don't want to rush important equipment decisions.
At Follow Alice we provide our clients with all the necessary equipment for their adventures, from tents and camp chairs to sleeping bags and sleeping mats.
16. Research if you need any special clothing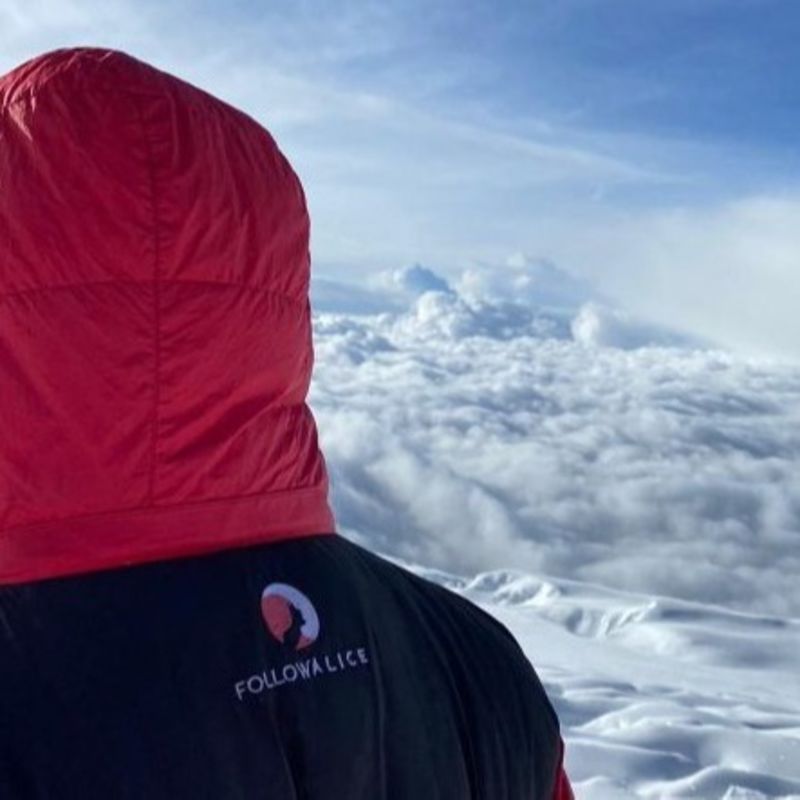 Follow Alice clients often rent our specially designed winter jackets from us
Depending on your destination and activities, you may well need special clothing that you don't already have. Snow boots, hiking shoes, a winter jacket and thermal inner wear spring to mind here.
Be sure to thoroughly research what clothing and shoes are required for your type of adventure trip. And try to purchase certain items in advance so that you have time to test them out (and wear them in) if necessary. What seems great in theory might be a nightmare of discomfort or inadequacy in reality.
Top tip: plan to pack your most important clothing and shoes in your carry-on luggage. This way any lost luggage doesn't completely derail your adventure trip.
Decide if you want to rent or buy
You can also often rent certain clothing items. We're talking winter jackets, balaclavas and the like. You can sometimes even rent hiking boots, but we advise against this as comfortable, worn-in shoes are often critical to the success of an adventure trip.
At Follow Alice we rent our specially designed winter jackets to any clients who wish to use them. That's one less bulky item to fit into your luggage!
17. Check your gadgets' plugs are compatible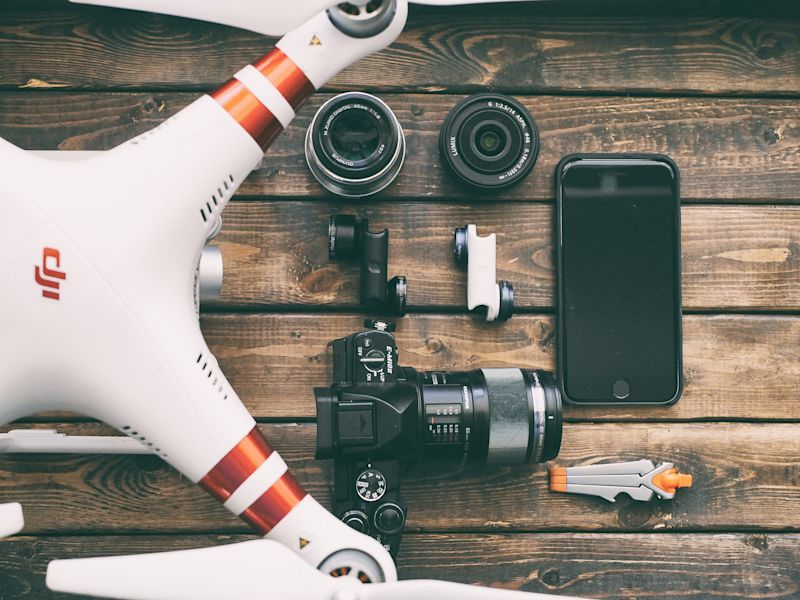 A tech gadget you can't charge is just extra weight!
Here are some things to check and research in terms of your tech gadgets:
Check that there'll be plug points along your adventure route before taking along heavy equipment that you won't be able to charge. Or ensure you take along a power bank.

Research the plug points available in the destination country to ensure your items will be able to be plugged in there. If not, you'll need to purchase a suitable adapter.

If your equipment relies on batteries, check the ones in it still have some juice. And then pack spares. Always packs spares.

Check if drones are allowed in your adventure destination before taking yours along.
Top tip: in some places you have to pay to charge devices. Find out if this is the case so you can budget for it and ensure you cash for such payments.
18. Notify the bank of your travel plans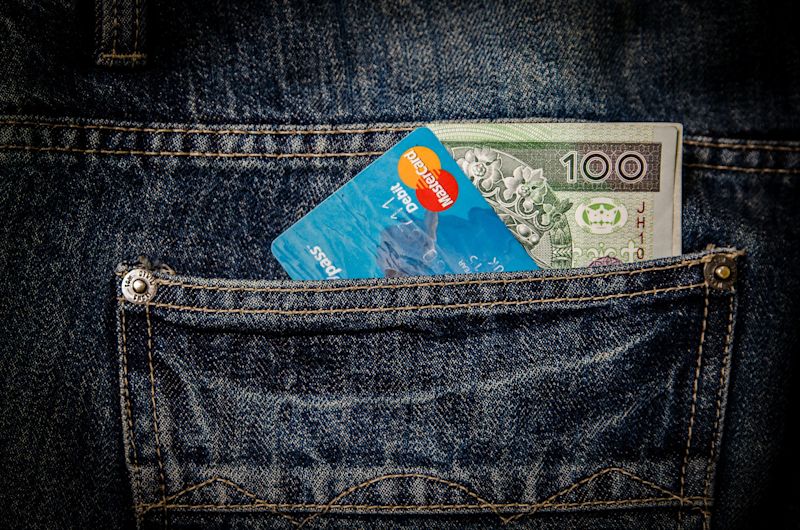 It's always best to have some local currency on you and not only rely on bank cards
Be sure that your bank knows of your travel plans and dates so that your cards work in the destination country. If this goes wrong, you could end up in a serious pickle.
Ideally, acquire some local currency before leaving your home country just to ensure you have a backup. And of course having more than one card to draw from helps too.
Purchase foreign currency
Please do yourself the favour of finding out if your destination is a mostly cash economy, and then ensuring you get your mitts on some local currency before heading off into wild and remote places where there are no ATMs. You could otherwise come unstuck when wanting to buy a soft drink, purchase a souvenir, or tip someone.
Often you can get cash at the airport upon landing, but always have a backup plan in case the machine there isn't working.
Pro tip: ensure your bank notes (local or foreign) are kept neat and unbent, and aren't torn. In some places damaged or bent notes aren't of value.
Note that in some places, US dollars and euros might be desirable, but certainly don't assume this. Also please find out if dollars printed before a certain date are accepted in the host country – sometimes only dollars dated from a certain year have value.
19. Check if you need a Covid-19 test before flying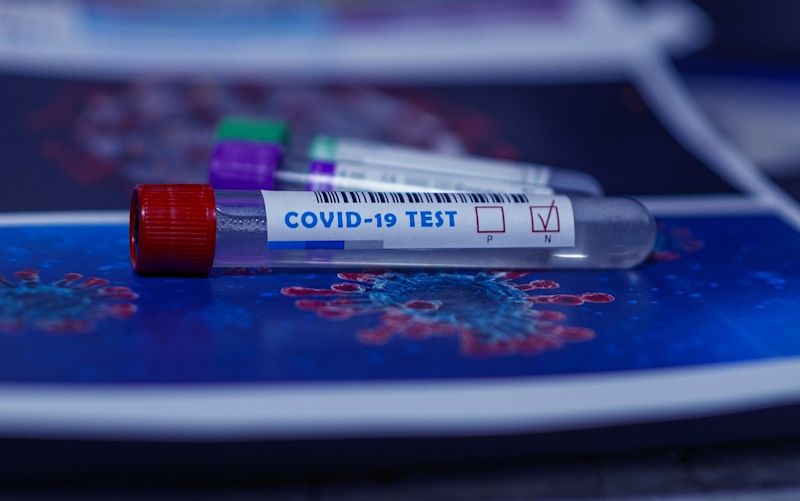 Check if Covid-19 testing is still applicable
Please be sure to find out if a PCR or antigen test is required before you can leave the country. Most airlines and countries have done away with Covid-19 tests, but please be sure to check on this.
Also pay special attention to the timeframes stipulated – if you present proof of a negative test that predates the specified time period, it won't be considered valid and you'll be denied boarding.
If you're flying with more than one airline, be sure to check each airline's testing requirements.
Finally, also look for the most updated travel advisories from both your country and the host country to be sure you're in line with their requirements. Take note of the requirements should you present with a positive test upon landing, or just before departing to return home. Not only are quarantines possible, but you might also be required to pay for certain tests. So be sure to factor these into your budget.
Perhaps most importantly, be very careful not to catch the virus before or during your trip! Perhaps consider not eating or drinking on your flight, especially if it's a short one, to avoid the risk of catching the virus (or anything else). Planes are a germ fest, after all.
20. Share copies of your itinerary and insurance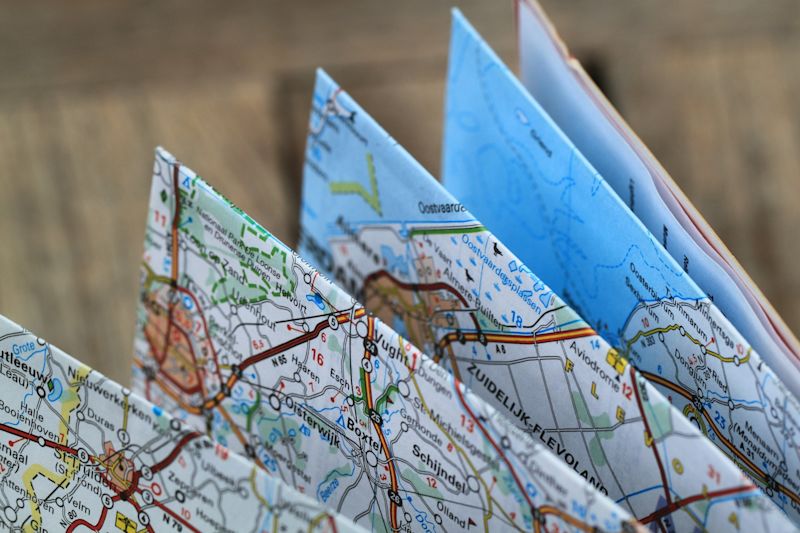 Let someone know exactly where you're going
Before leaving on your adventure, ensure someone close to you at home has the following:
a copy of your itinerary

a copy of your insurance policy, with a contact number highlighted

the contact details of your tour operator and/or accommodation
Naturally the expectation and hope is that nothing will go wrong, and the only contact you'll have with loved ones back home is fun travel updates. But it's better to be safe and ensure you've shared these important docs with someone back home.
21. Switch your phone to roaming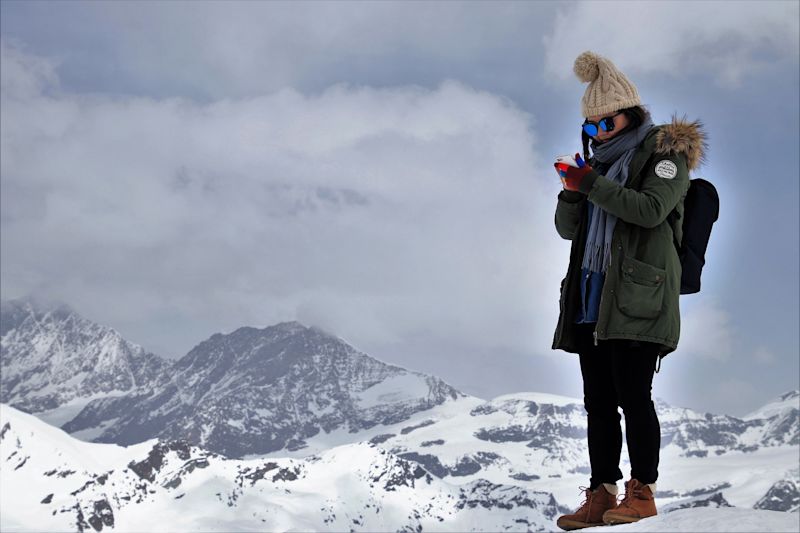 There's connection now in many of the world's remote adventure destinations
The very last thing you need to remember before heading off on your dream adventure trip is to switch your cellphone to roaming! Folks at home will want a text when you land letting them know that all is good.
Note that it's worth looking into buying a SIM card in certain countries, as these can be really cheap and a much more economical choice than using your own SIM card.
Once your phone is on roaming and you're boarding your plane, it's time to relax and just be in the moment. You've done all the work, and now it's adventure time!