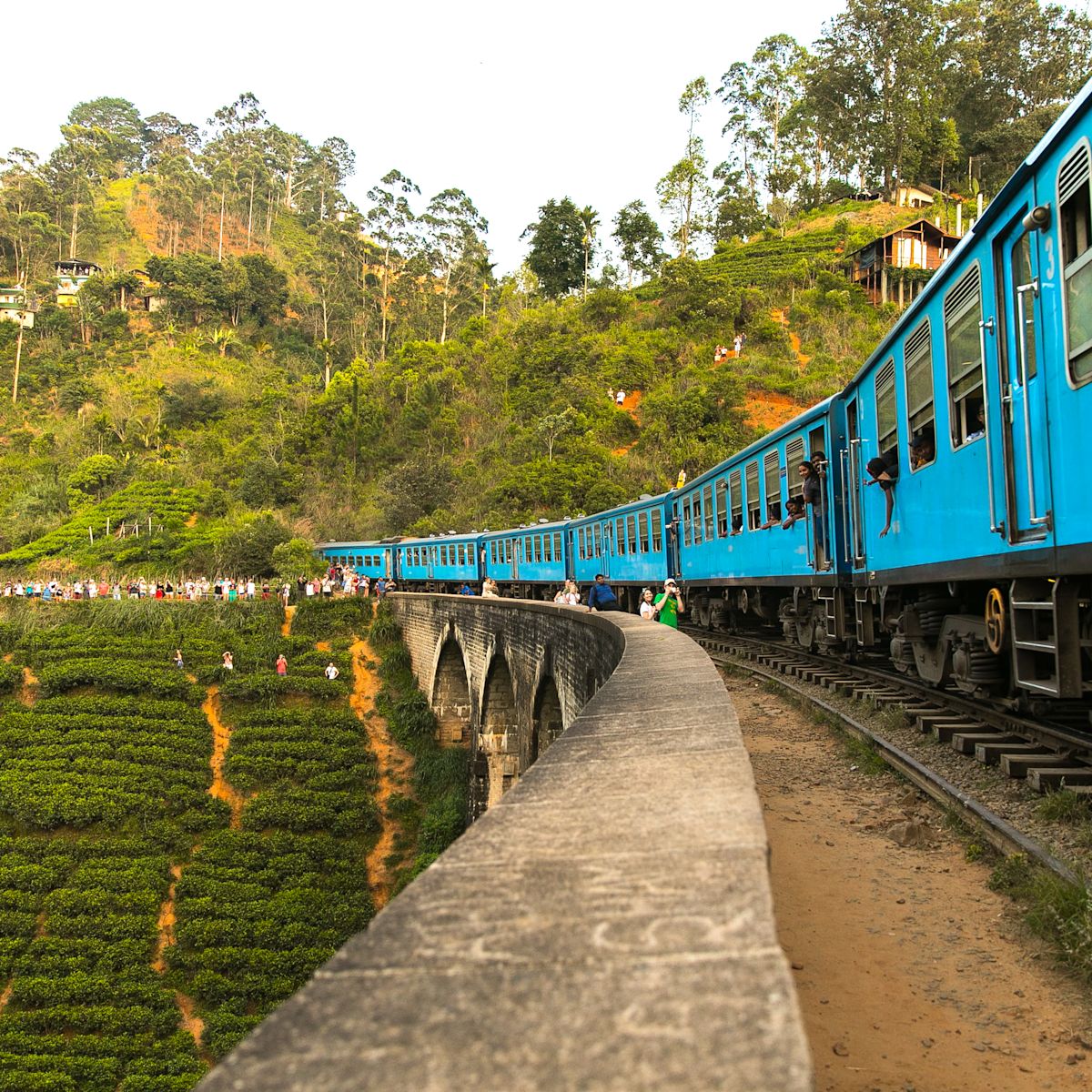 25 things you didn't know about Sri Lanka
Jun 10, 2022
Reading time: 11 minutes
Sri Lanka is an island off the SE coast of India that's famous for tea and elephants. But it's actually packed with so much more than that! Tash from Follow Alice has put together 25 things you didn't know about this diverse country from her travels there!
Did you know ...
1. Volleyball is the national sport of Sri Lanka
So you thought it was cricket? So did we! Volleyball was first introduced to Sri Lanka (then Ceylon) in 1916 by Mr R.W. Camack, the then Director of Physical Education at the Colombo YMCA. Volleyball was tremendously popular and by 1922 the City of Colombo alone had 25 volleyball clubs. In 1991, Sri Lanka officially declared volleyball to be its national sport.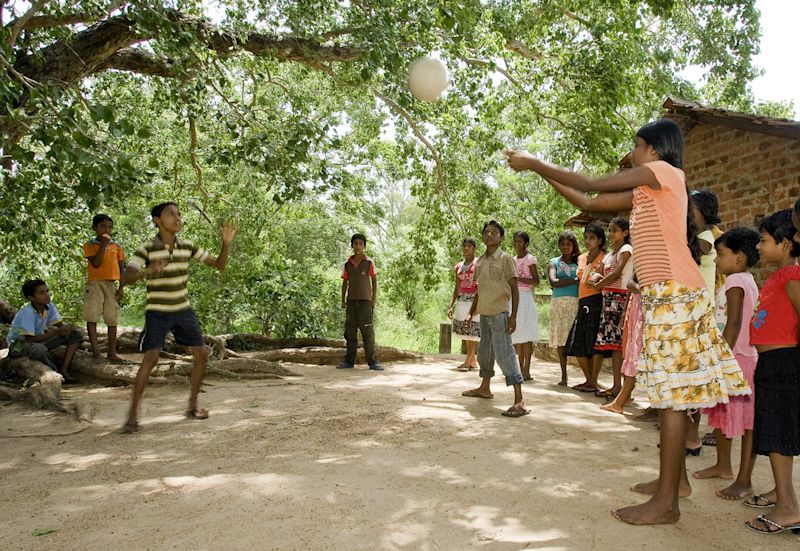 Sri Lankan children playing volleyball | Image by Flickr/PlanAsia
2. You can buy baked goods from a bread van
Forget the ice-cream man, the sound of Beethoven's Für Elise only means one thing in Sri Lanka: bread. Throughout the day you'll hear the tune broadcast loudly from tuk-tuks that circle the streets selling bread and other baked goods. These friendly vendors are referred to as choon paan – or tune bread – sellers. They are part of daily life and are a rather welcome sound when you're feeling peckish.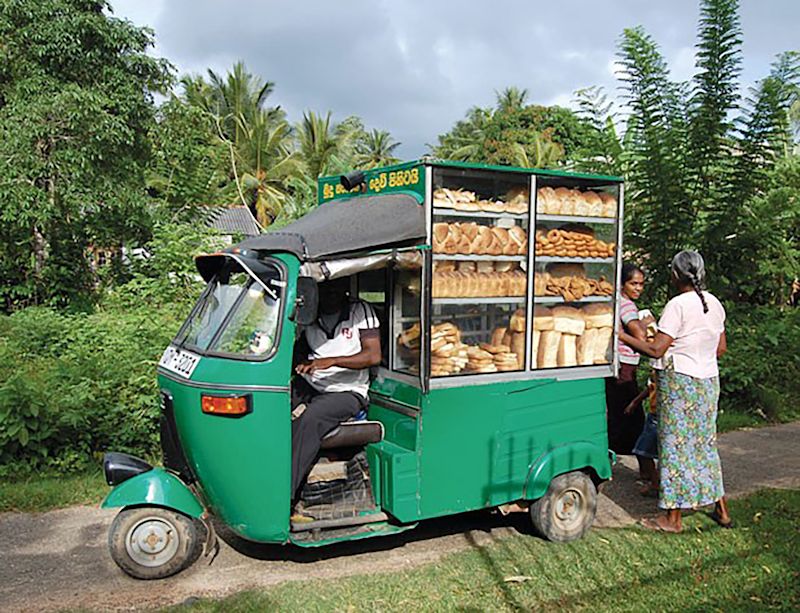 Morning bread delivery in Galle | Image: Flickr/MichelleB
3. They make music whilst cooking street food
The preparation of the street food favourite kottu roti is accompanied by a rhythmic tune that can be heard blocks away. So you can sit down to enjoy some tasty local food and enjoy the mid-meal entertainment! The ingredients – onions, vegetables, eggs and diced roti – are placed on the cooking griddle and mixed together. And this is when the music starts. The kottu cook uses the two metal spatulas to mix and cut the ingredients in keeping with the rhythm, banging the metal to create a catchy beat. Every cook has his own personal rhythm, and you often find two cooks making a tune together.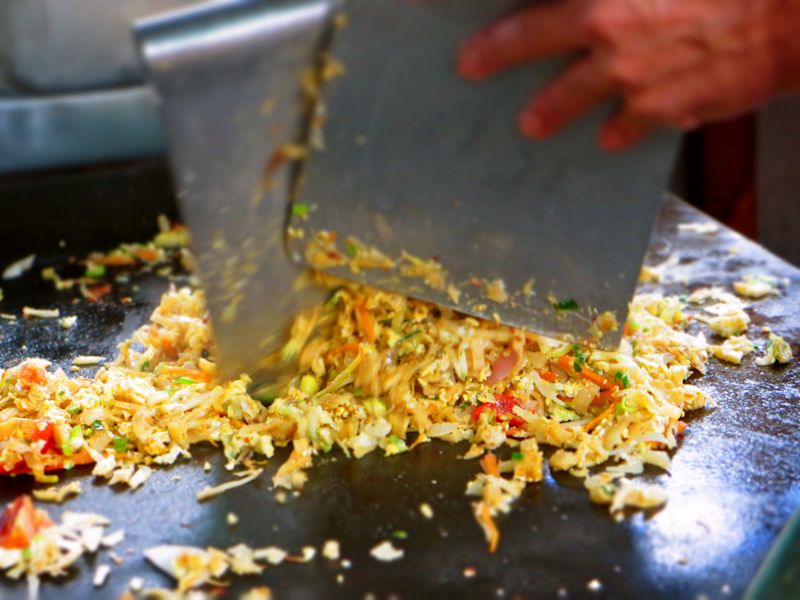 Making Kottu in Sri Lanka | Image: Flickr/Shivya Nath
4. The currency is super colourful
Sri Lankan banknotes are unusual in that they're printed vertically on the reverse. Portraits of former Sri Lankan prime ministers and presidents have graced the fronts of banknotes, while the backs have featured Sri Lankan fauna and flora, landscapes and industries, and images depicting Sri Lankan culture, history and achievements. They are also super colourful!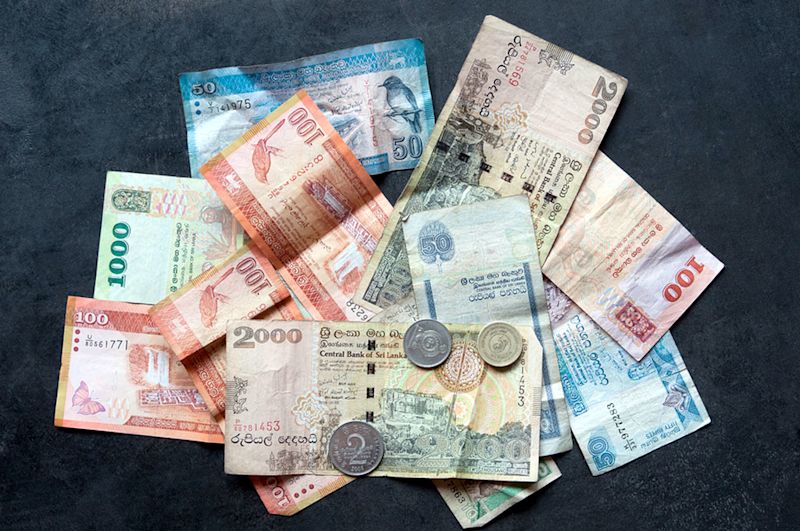 Colourful Sri Lankan rupees
5. Tuk-tuk drivers carry water in wine bottles
If you pay close attention on your tuk-tuk journeys, you'll notice that many tuk-tuk drivers have a bottle of wine, vodka or whisky that they sip from. Even the locals do it. But no, they are not drinking and driving! Apparently they keep water in glass bottles as this is healthier than using plastic bottles. The liquid also tastes better out of glass. Good idea!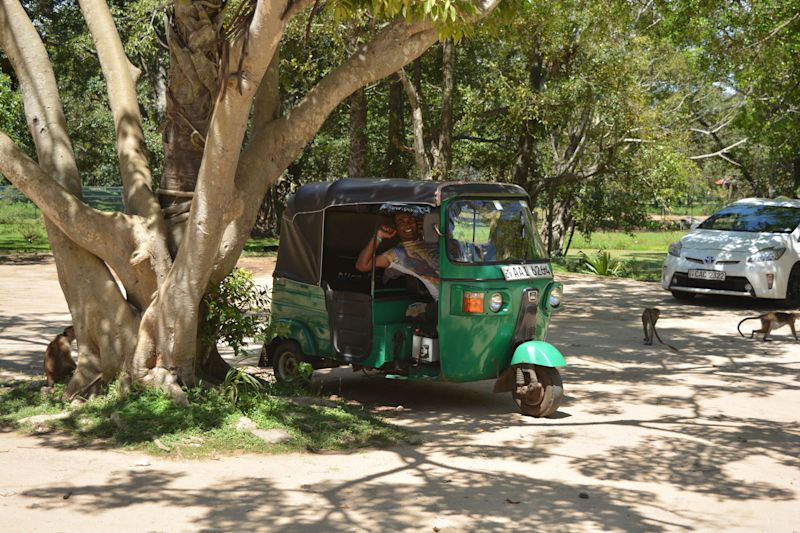 Tuk-tuk drivers carry glass water bottles
6. There are scarecrows everywhere!
There are different theories as to why you will find these scary little stuffed fellows hanging around everywhere. Some say it's to do with the superstitious belief that hanging up a scarecrow can ward off the evil eye cast by jealous neighbours or ill-wishing relatives. Others say they're used to fend off evil spirits from unused buildings, or to trick these spirits into believing the property is still occupied. Whatever the reason, keep your eyes peeled and see how many you can spot.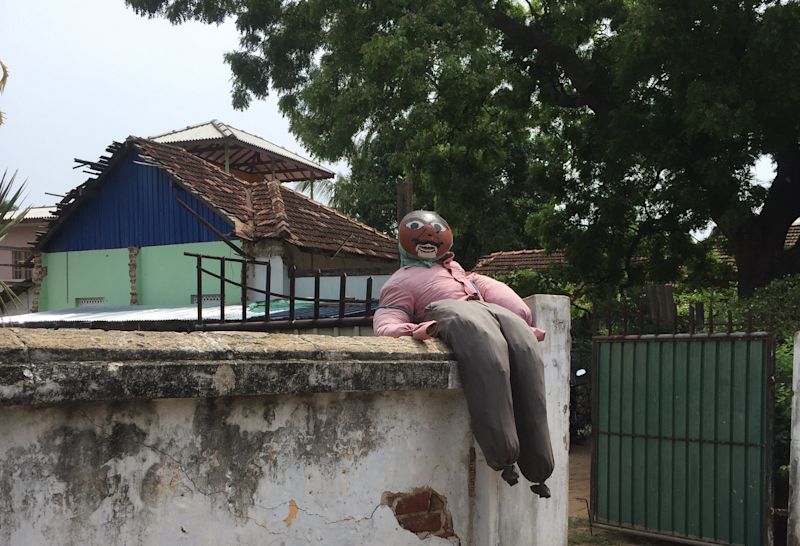 Spot the scarecrow!
7. Forests are at risk from palm oil
The ever-increasing global demand for palm oil has meant that swaths of diverse rainforest are being cleared all around the world to make space for large-scale palm oil production. Unfortunately Sri Lanka is no exception. Oil palm trees were introduced to Sri Lanka from Malaysia in the late 1960s. To date, approximately 10,000 acres of the southern part of the island have been given over to oil palm production. On our Sri Lanka trips you can join replanting projects that have been set up to combat the cutting down of these beautiful rainforest ecosystems.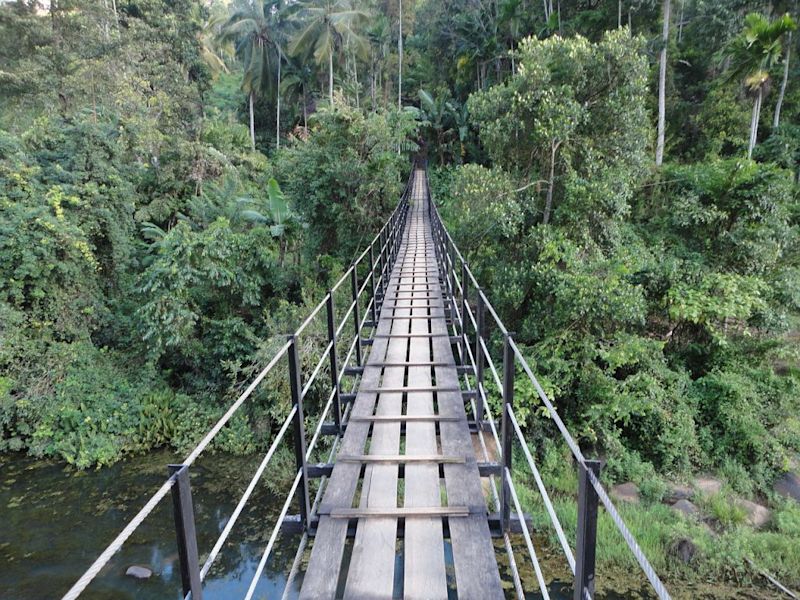 Lush green forests are at risk
8. The street dogs are rather friendly
In general, street dogs don't really get an amazing rep, but from our experience, they're generally quite friendly in Sri Lanka. Usually they can be seen having a walk around the streets or simply sitting down in the sun minding their own business. And unsurprisingly we found them always welcoming of a biscuit or two!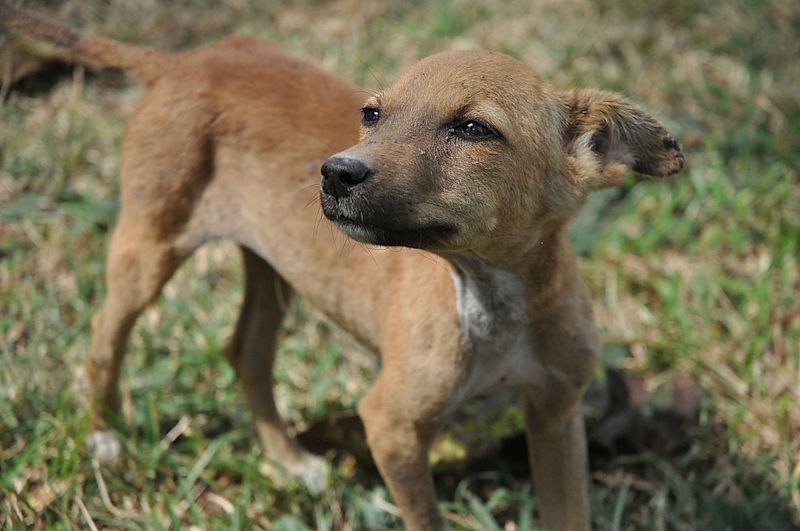 Adorable street dog in Sri Lanka
9. Most electricity comes from hydroelectric power
Many countries blessed with many rivers and waterfalls have harnessed their inherent kinetic energy through hydroelectricity to address their energy needs. Sri Lanka is one of them. Hydroelectricity is the oldest and historically the principal source of electricity generation in Sri Lanka. As of 2013, 58% of the electricity generated in Sri Lanka was hydroelectric power.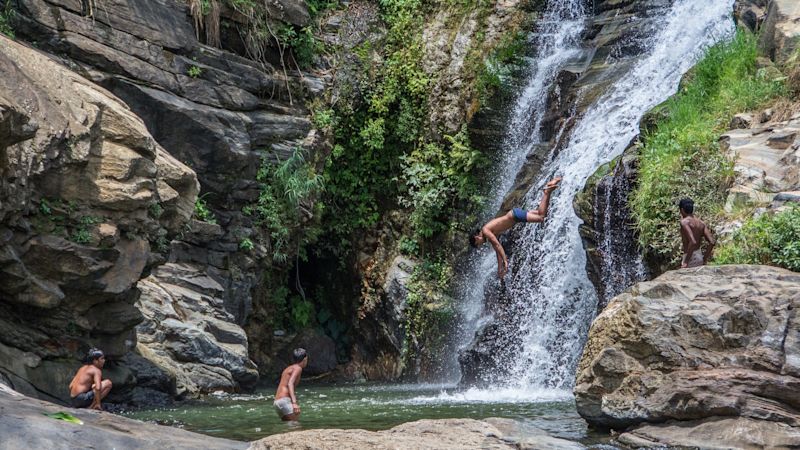 Waterfall in Ella | Image: Flickr/Sergio Somavilla
10. Sri Lanka is the largest producer of coconut arrack
Sri Lanka is the largest producer of coconut arrack, a distilled alcoholic drink. Every morning at dawn, men known as toddy tappers move among the tops of coconut trees using connecting ropes, similar to tightropes, knocking down coconuts. You can buy arrack from local licensed shops – be sure to have a try!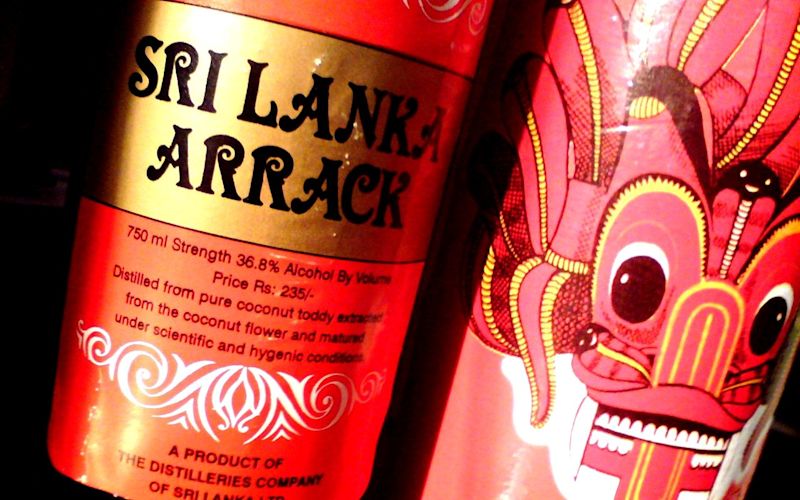 Sri Lankan Arrack | Image: Flickr/Luis Ramirez
11. Hotels aren't always hotels
Yep, this is a confusing one. A cultural quirk of Sri Lanka is that places like cafés, restaurants and bars sometimes adopt the word 'hotel' into their names, even if they don't actually offer any accommodation. Why? Reasons behind this are unclear, although if the locals are asked, they'll often tell you that it simply became a trendy thing to do over the years. Another reason may be that back in the day if you wanted to go for a decent meal you would go to an actual hotel to get your dinner.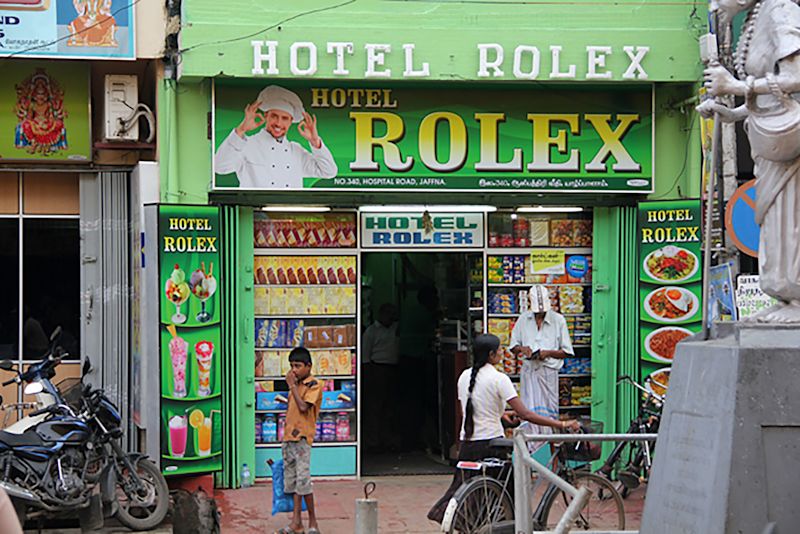 'Hotel' Rolex is actually a yummy local restaurant | Image: Mark Wiens
12. Cows outnumber cars in the north
The north of Sri Lanka is a world apart from the rest of country. Here, one interesting disparity is that the number of cows wandering the streets is far larger than the number of cars on the road. Buses are known to stop along the road because sometimes they encounter massive herds of cows blocking their way. Cow jam.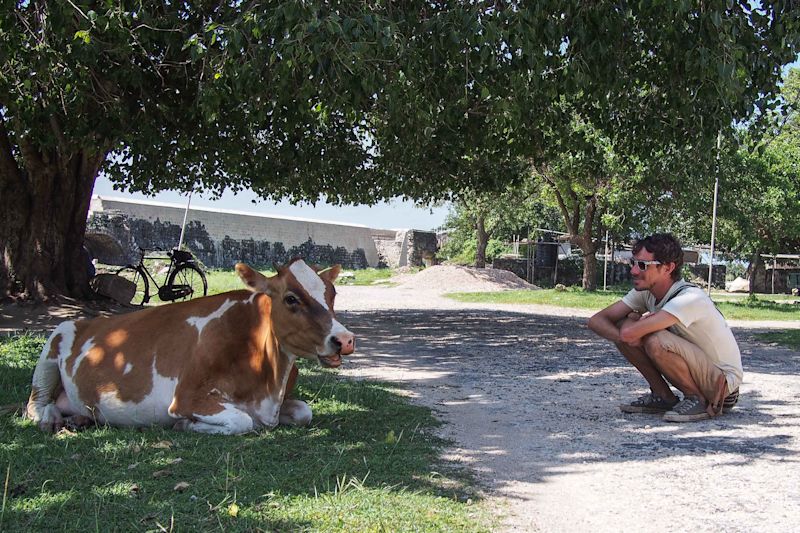 Making friends with cows in Jaffna | Image: The Scenic Route Through Life
13. Sri Lanka is the world's second biggest tea exporter
Tea production is one of the main exports of Sri Lanka. In 1995, it was the world's leading exporter of tea (rather than producer), with 23% of the total world export. Though it has since been surpassed by Kenya, being second in the world is still a pretty mean feat for such a small country! The humidity, cool temperatures, and rainfall of the country's central highlands provide a climate that is perfect for the production of high-quality tea.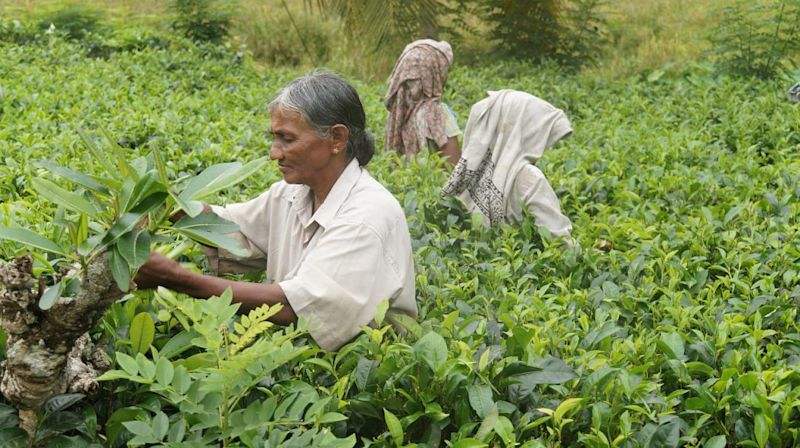 Women harvesting tea leaves in Sri Lanka
14. Shaking your head means yes, not no
Both the Indian head bob and the Sri Lankan head waggle are a manner of communicating without words. In India, the bob is a side-to-side movement and in Sri Lanka it's a figure of eight. That means shaking of the head actually means yes! (don't worry, you'll get used to it, and probably start using it!)
Sri Lankan schoolgirls
15. All national parks have a 2 km buffer zone
You can't go far without finding a national park in Sri Lanka. National parks are a class of protected areas in Sri Lanka and are administered by the Department of Wildlife Conservation. There are currently 26 national parks which together cover an area of 5,734 km. Each one is protected by a 'buffer zone', which has been created to enhance the protection of the conservation area and keep the wildlife inside happy and undisturbed.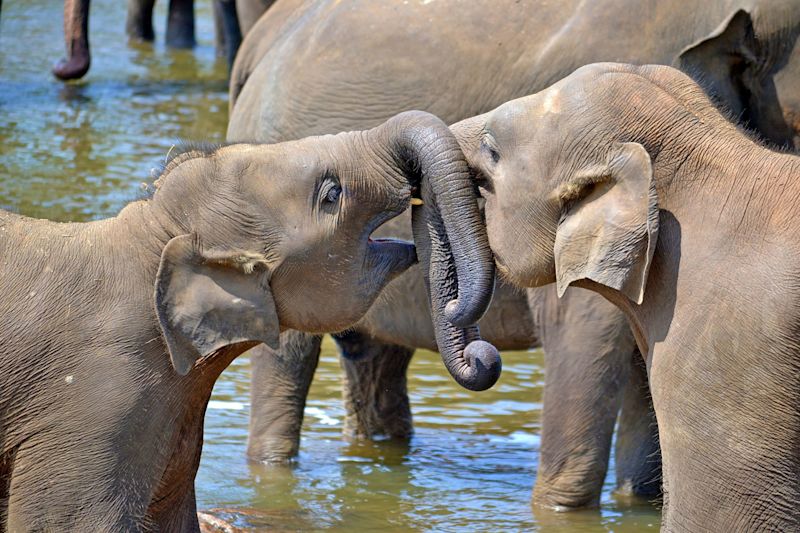 Go elephant spotting in one of Sri Lanka's many national parks
16. Sri Lanka owns dozens of smaller islands and islets
Sri Lanka is the world's 25th largest island by land area. But it also has jurisdiction over many smaller islands and islets. These include Pigeon Island, which has been turned into one of the country's two marine national parks. The park protects one of the country's best remaining coral reefs.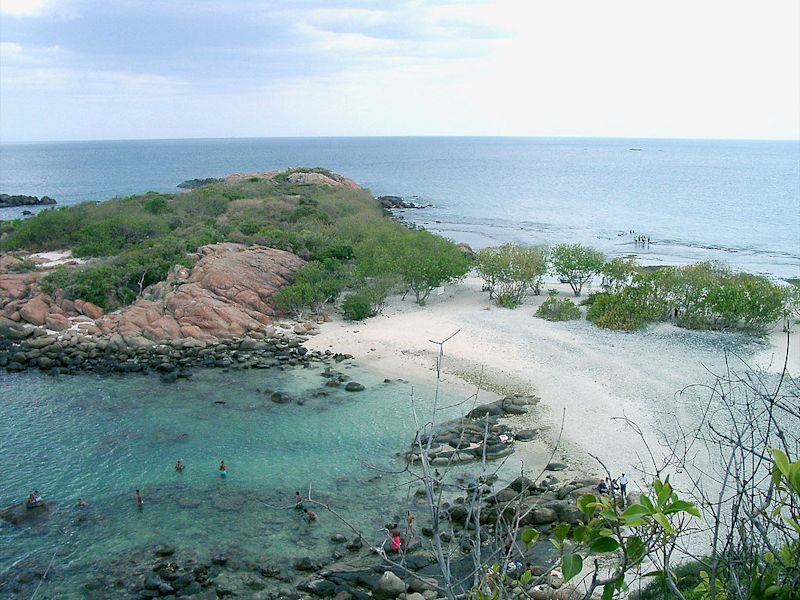 Pigeon Island National Park | Image by Dschen Reinecke
17. Sri Lanka has south Asia's highest literacy rate
The Constitution of Sri Lanka provides free education as a fundamental right. Sri Lanka's population had an adult literacy rate of 96.3% in 2015, which is above the world average as well as regional standards. Education plays a major part in the life and culture of the country.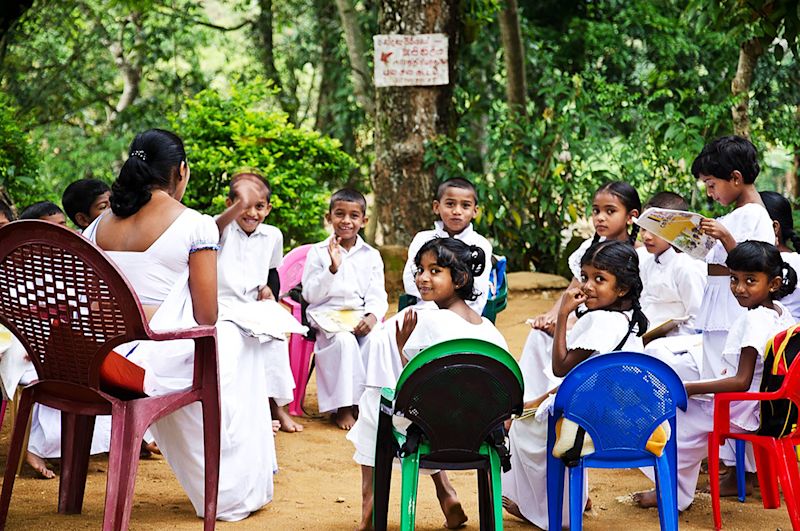 Sri Lanka has a literacy rate of around 96%
18. Sri Lanka has the world's second largest natural harbour
Trincomalee Harbour is a seaport on the northeast coast of Sri Lanka, and the world's second largest natural harbour. The harbour is overlooked by terraced highlands, and its entrance is guarded by two headlands. The entrance channel is 500 m wide. Its strategic importance has shaped its recent history, with there being many sea battles to control the harbour. The Portuguese, Dutch, French and English have each held it in turn.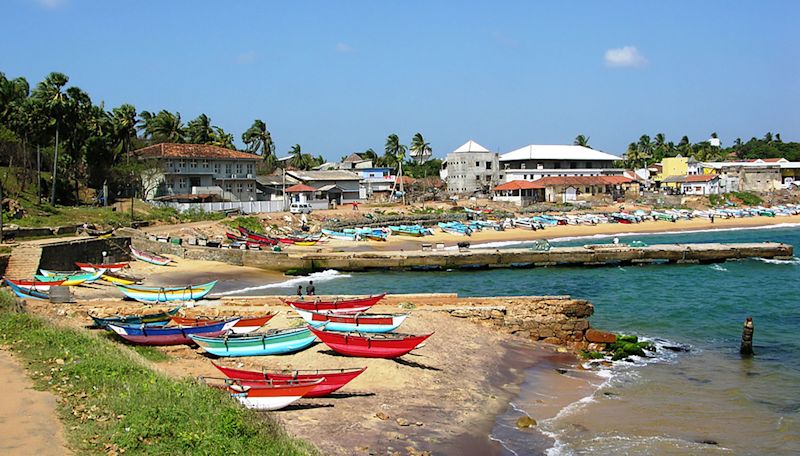 Hambantota Fishing Port, Trincomalee | Image: Flickr/David & Bonnie
19. The world's first female premier was Sri Lankan
Sirimavo Bandaranaike was a Sri Lankan stateswoman and the world's first female head of government! She was Prime Minister of Sri Lanka for three terms, from 1960 to 1965, 1970 to 1977, and 1994 to 2000. Back when she was first made prime minister in 1960, Sri Lanka was known as Ceylon.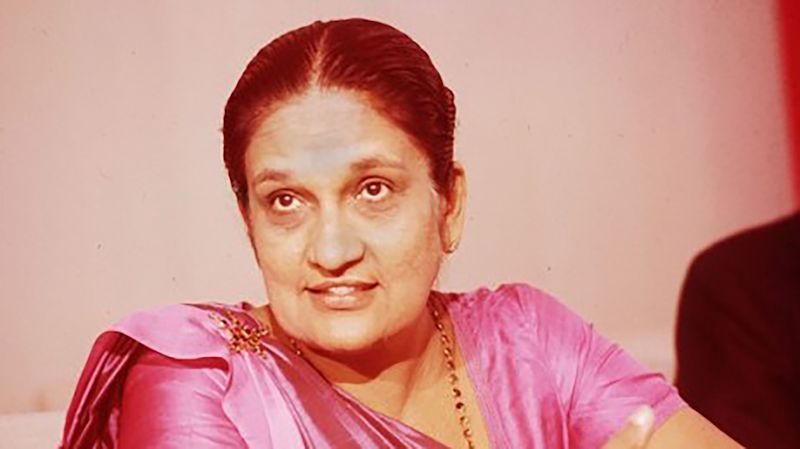 Sirimavo Bandaranaike, the world's first female prime minister!
20. Sri Lanka has the oldest human-planted tree
Jaya Sri Maha Bodhi is a sacred fig tree in the Mahamewna Gardens of Anuradhapura, a city in northern Sri Lanka. It's said to have been a cutting from the historical Sri Maha Bodhi at Buddha Gaya in India. It was planted in Sri Lanka in 288 BC. And as such is the oldest living human-planted tree in the world – at least that we know of. Today it's one of the most sacred relics of the Buddhists in Sri Lanka and is respected by Buddhists all over the world.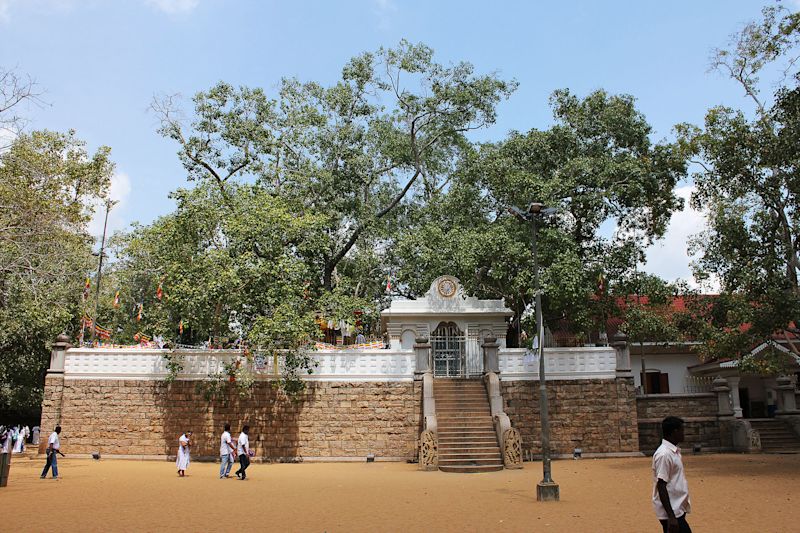 The Jaya Sri Maha Bodhi, an ancient fig tree in northern Sri Lanka | Image: Flickr/Kyle Gallant
21. Sri Lanka is one of the most biologically diverse countries in Asia
In terms of species, genes and ecosystems, Sri Lanka is one of the world's top biodiversity hotspots! In fact, it has the highest biodiversity per unit area of land among Asian countries in terms of flowering plants and all vertebrate groups, except birds. Notably, it has three endangered species of primate: the purple-faced langur, toque macaque, and red slender loris.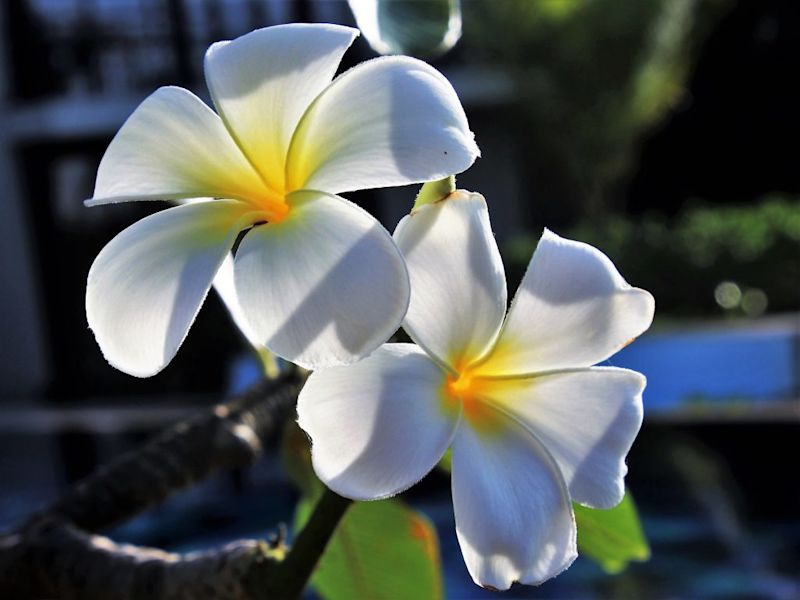 Fragrant frangipanis aren't indigenous to Sri Lanka, but can be found everywhere
22. Sri Lanka has the tallest self-supported structure in south Asia
The 356-metre lotus-shaped tower in Colombo, known as the Lotus Tower, was completed in 2019. The tower's purpose is communications, observation and leisure facilities. It's visible throughout the city of Colombo, and holds the title of the tallest self-supporting structure in all of south Asia!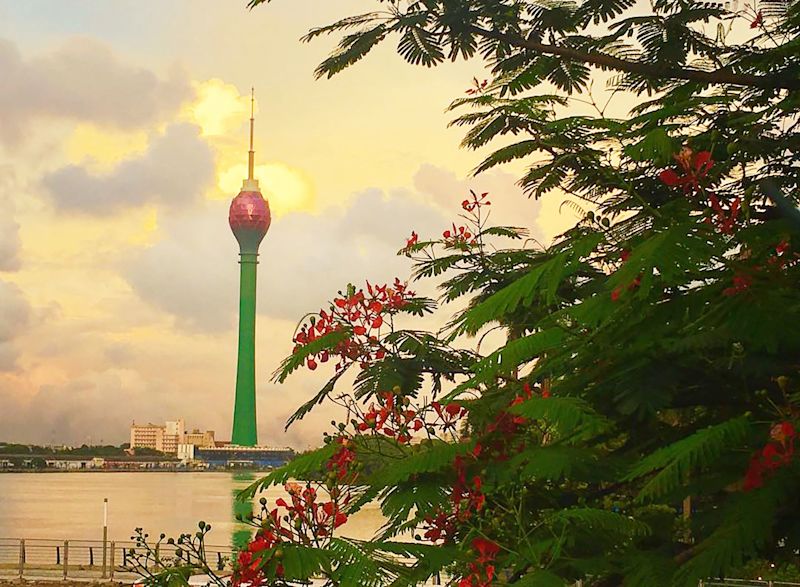 The Colombo Lotus Tower at sunset
23. Different plug types are used throughout the country
When visiting Sri Lanka, it's good to know that there are different plug types. Buildings in Sri Lanka sometimes have the three-pronged UK socket, sometimes the two-pronged European one, and, often in older buildings, the rounded, three-pronged socket used in India and Nepal. Some rooms have outlets for all three plugs, but some cater only for the three-pronged socket. We recommend carrying a universal plug so you're always prepared!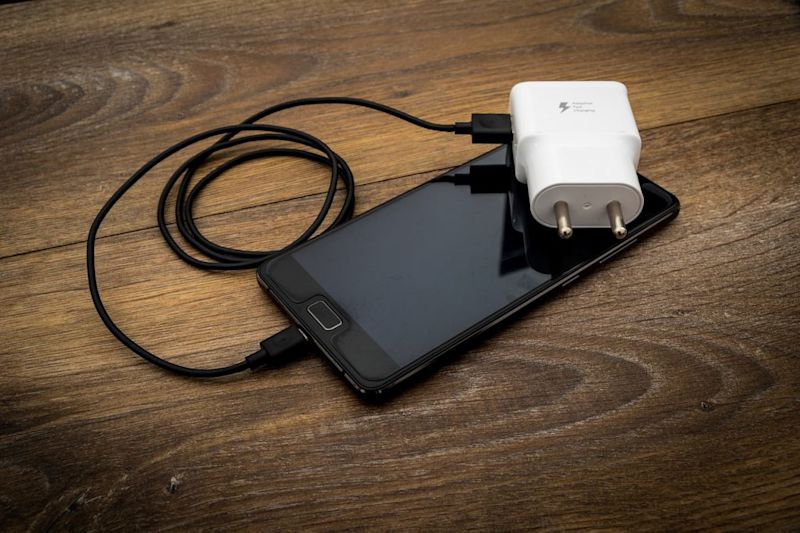 A universal plug is so useful to ensure you're always able to charge your phone and other electronics!
24. The fried snacks are delicious
Aside from delicious flavourful curries, Sri Lankans enjoy a wide array of snacks like cassava chips, deep-fried jackfruit seeds, and fried batter with curry leaves. You can pick up a roadside snack of samosas, a popular snack from coast to coast that's filled with meat or vegetables. We also recommend tasting their delicious fish cutlet balls and Chinese egg rolls. And don't miss out on devouring some coconut roti. The list really is endless.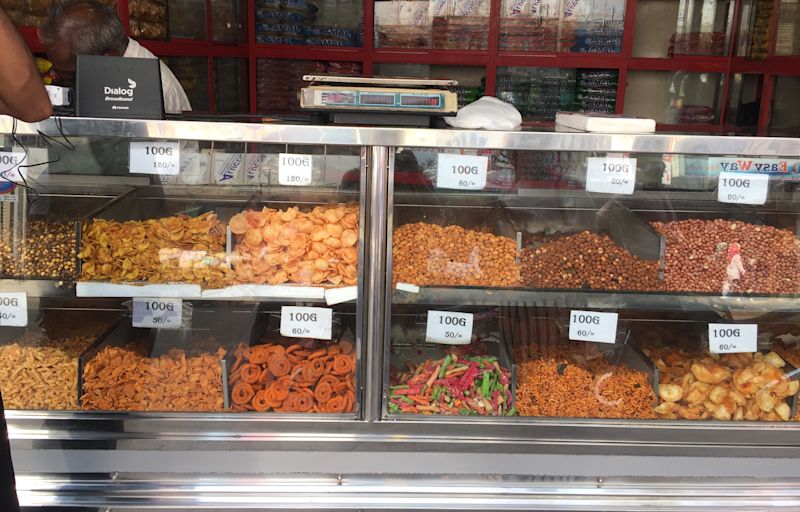 Grab yourself some yummy snacks
25. The famous stilt fisherman aren't actually fishing
Well, they used to be. The practice (requiring much skill and balance) started during World War II, when some clever local men, prompted by food shortages and overcrowded fishing spots, used stilts to start fishing further out in the water. Today, the traditional practice is a dying craft. The 2004 tsunami that devastated much of the Indian Ocean coastline changed the Sri Lankan shoreline and reduced access to fish using this method. It often therefore makes financial sense for the fisherman nowadays to rent their stilts to tourists to take pictures.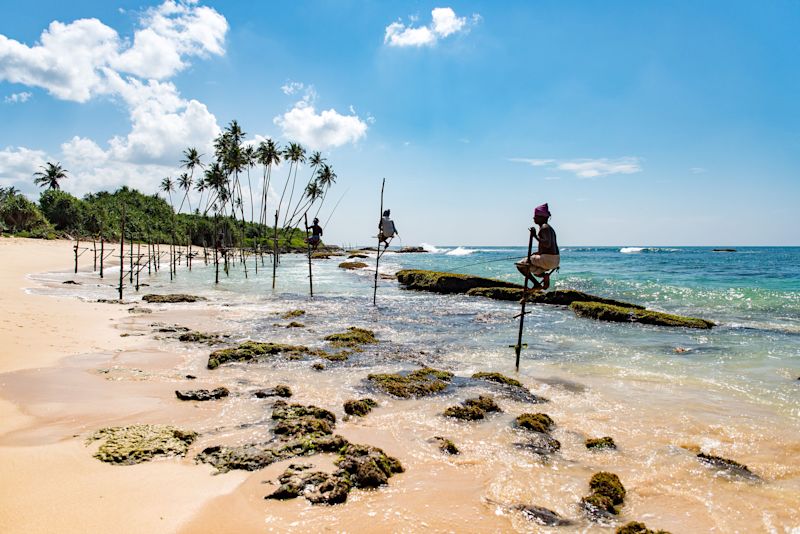 Stilt fisherman on the South Coast of Welligama