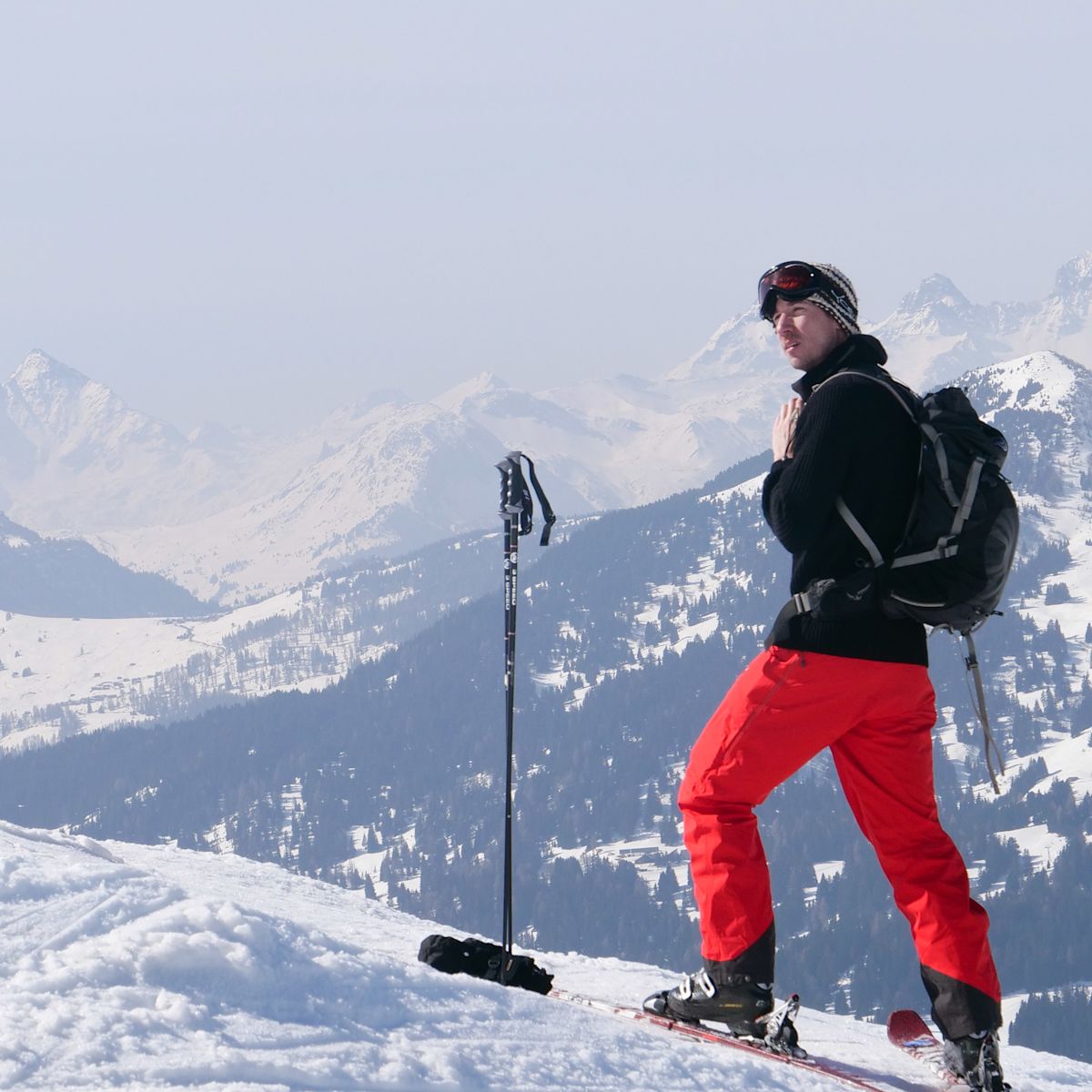 Extended stay
5 days
Can you hear that powder snow crunching under your boots? Make the most of your visit and enjoy an additional two days of skiing and relaxing in the Alps. This fantastic trip includes night-time sledging, curling, a private spa party, and more!
Details
Inclusions
Accommodation
Detailed Itinerary
Day 1: Ski first, sledge at night
At 8 am, you're picked up by bus in Zurich to head to Lenzerheide. After check-in at our Revier Mountain Lodge, we hit the slopes. We'll reconvene for lunch before hitting the slopes again, or you can opt to sunbathe on the deck. In the evening, we catch the cable car to a mountainside cabin for a traditional Swiss raclette. After dinner, we get on our sleds and race down the flood-lit slope!

Day 2: Hit the slopes, hit the spa
We hit the slopes today for a full day of skiing, which includes our exlusive Follow Alice ski race on the mountain! In the evening, we enjoy some excellent Swiss cuisine. After dinner, we walk a little ways into town for a private spa. Here we chill in a heated rooftop jacuzzi surrounded by candlelight and the sounds created for us by our private DJ!

Day 3: Relax and unwind
After a late breakfast, we take part in a fun game of curling in town. Or you can just use the day for another ski or spa session – whatever you feel like, that's what you do! And don't forget to say goodbye to your new friends who leave today to go back home (while you're one of the lucky ones who extended your stay!).

Day 4: Ski away from the crowds
Let's get up early and explore the 225 km of extensive slopes Arosa-Lenzerheide has to offer – away from the weekend crowds! At lunchtime we meet at the panoramic Hörnli Huette with its breathtaking 360-degree view of the surrounding mountains. In the evening, we stretch our muscles with a private yoga lesson.

Day 5: End on a high note!
Every great adventure has to come to an end. Enjoy your last morning waking up with these stunning winter views from our mountain lodge. We enjoy another healthy breakfast and maybe take a stroll through the town or get a final quick ski or spa session in before the bus picks us up at 4 pm to drive us to Zurich.

Inclusions
Accommodation on the mountain
4 breakfasts, 2 lunches and 4 dinners
A private group yoga lesson
Exclusive night-time sledging event
Food and accommodation the night you arrive in Zurich
Where you'll stay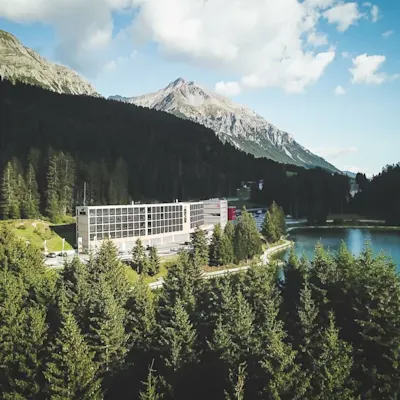 Revier Mountain Lodge
The lodge in situated in Lenzerheide and has a view of Lake Heidsee. It's the perfect base for skiing in the beautiful Arosa Lenzerheide. The lodge's restaurant serves tasty Mediterranean meals.
FAQs
Can I extend the trip even further?
Refund policy due to Covid-19